Bold Handwriting fonts are great for adding a bit of personality to your designs, artworks, and more! This is why we came up with a curated list of bold handwritten fonts that you can use for your digital design projects. The best part is, that the fonts on our list are all free fonts you can easily download and you don't have to pay extra for them!
What's the Best Way to Use Bold Handwriting Font?
Before diving into the curated list of our bold handwriting fonts, let's briefly talk about where and how can you use bold handwriting fonts.
A bold font can be a great indicator of emphasizing a word or phrase that's important or worth taking note of. You can also use bold fonts as a way to make your logo text stand out more. There isn't one way or right way to use bold fonts, it's entirely up to you and your design needs.
Bold handwriting fonts on the other hand, can be a great accent font on your designs, it can be used however you like and whenever you like, as long as it makes you happy.
Bold Handwritten Block Fonts
Handwriting fonts aren't all just in cursive, there are tons of different handwriting fonts in print that are equally stunning, homey and full of character as handwriting fonts in script. And besides, no handwriting is the same, so we gotta show love to those who have their handwriting in print too!
Fatboy Slim Bold Handwriting Font
We love how this bold handwriting font has so much character! The Fatboy Slim font gives you that authentic handwriting vibe using an inky pen with its geometric lines and round edges. Truly one of our favorite bold handwritten block font! To try out this font, download it here.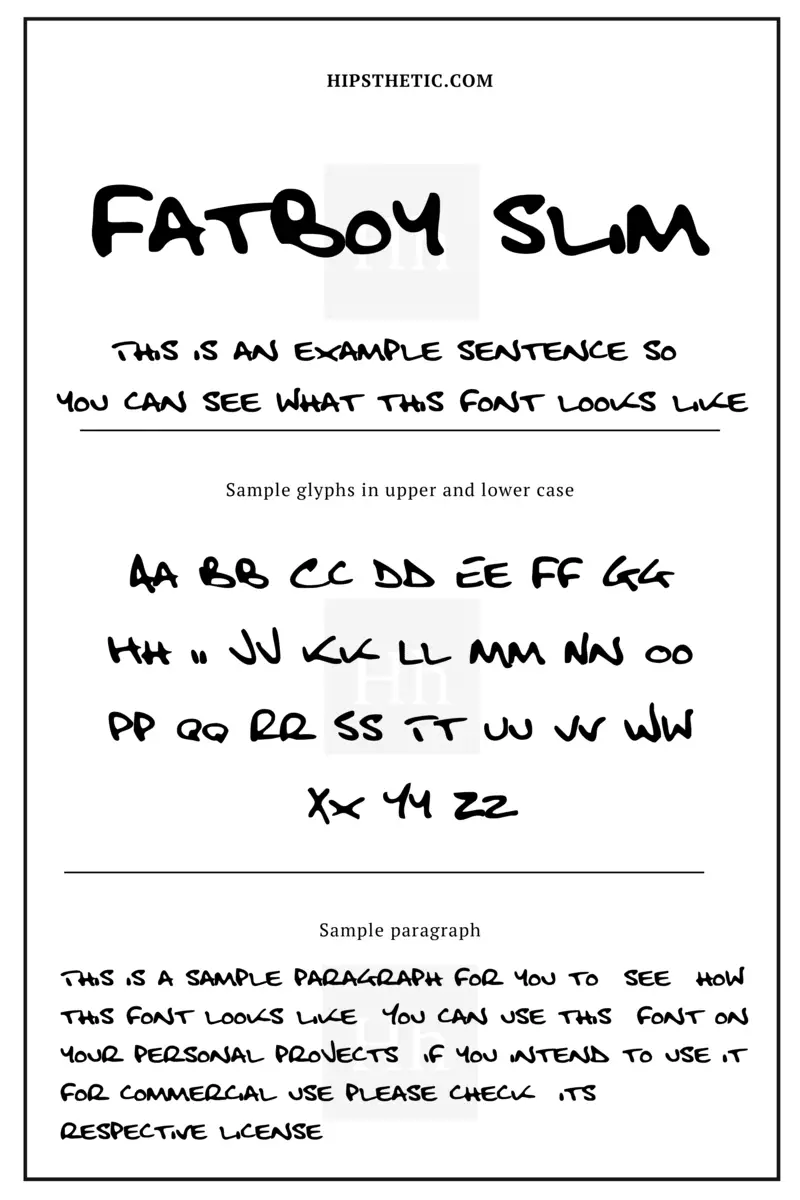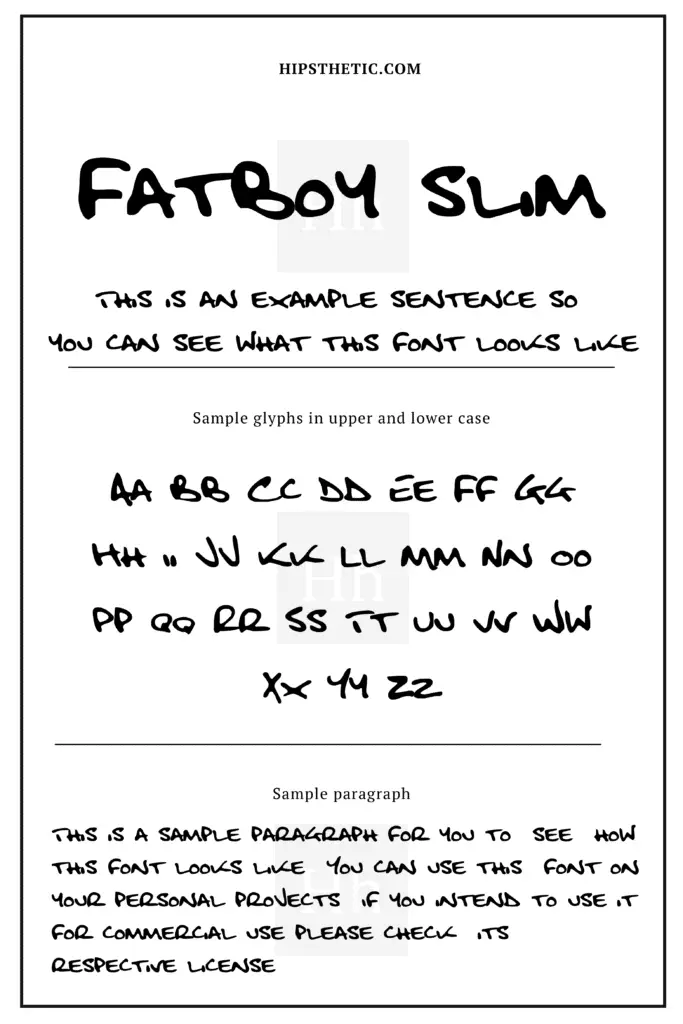 Pull Me Out Bold Handwriting Font
One thing we love about the Pull Me Out Bold Handwriting font is how dainty it looks! It perfectly embodies neatly handwritten letters using a round felt tip marker. Try out this font for free here!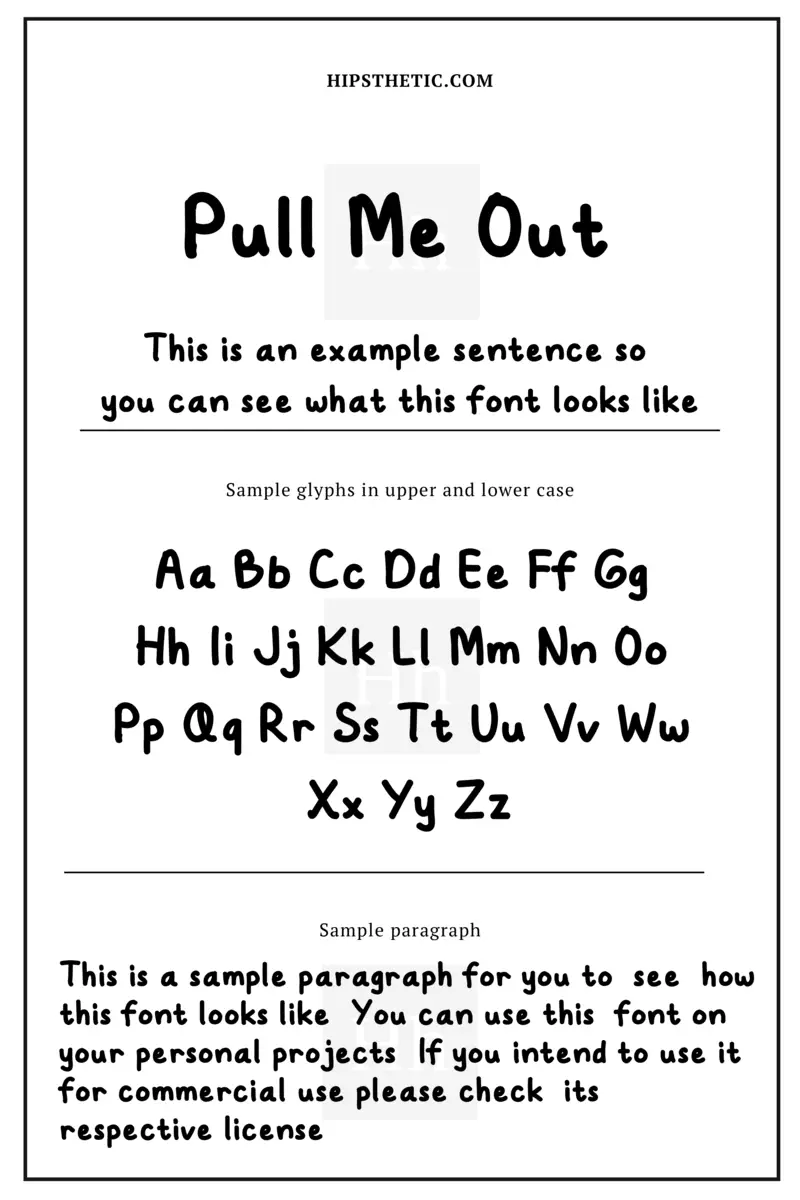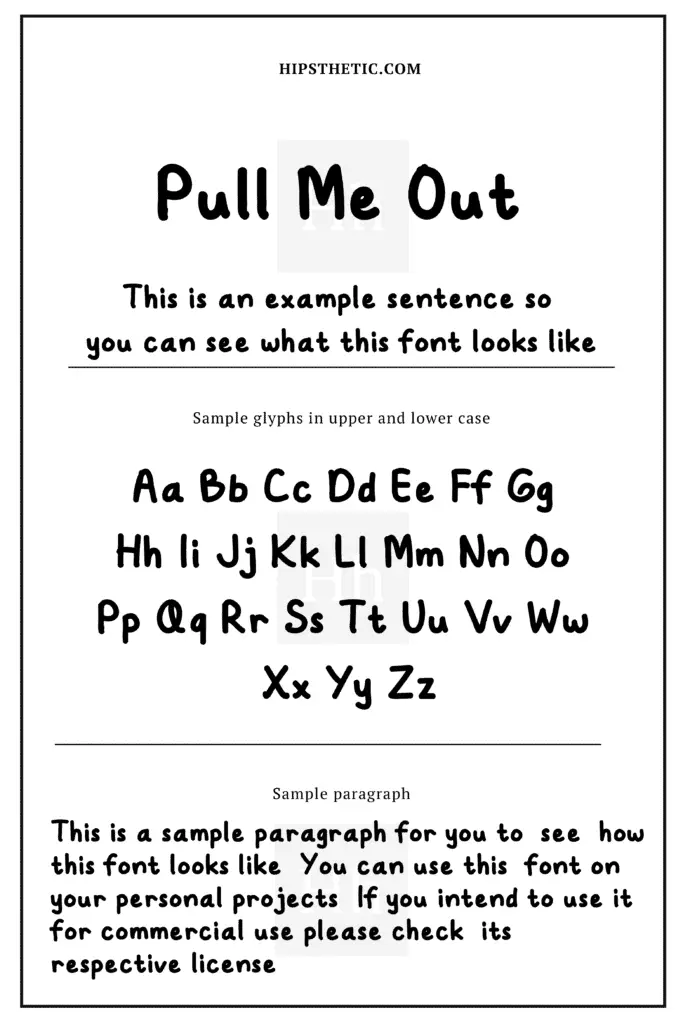 Baby Marker Bold Handwriting Font
Baby Marker is a handwritten style font in bold. We love how the font has crooked, asymmetrical lines that gives the font a fun look. Surely this font is suitable for whimsical creative designs. Get this font here.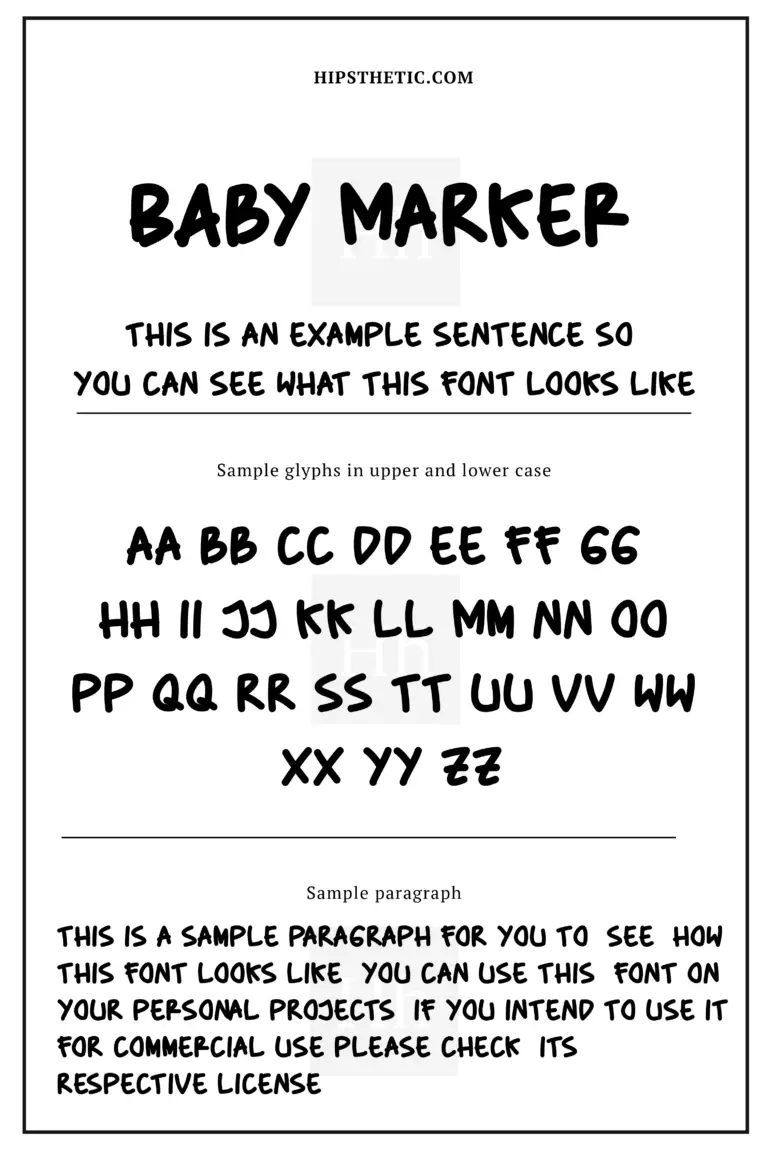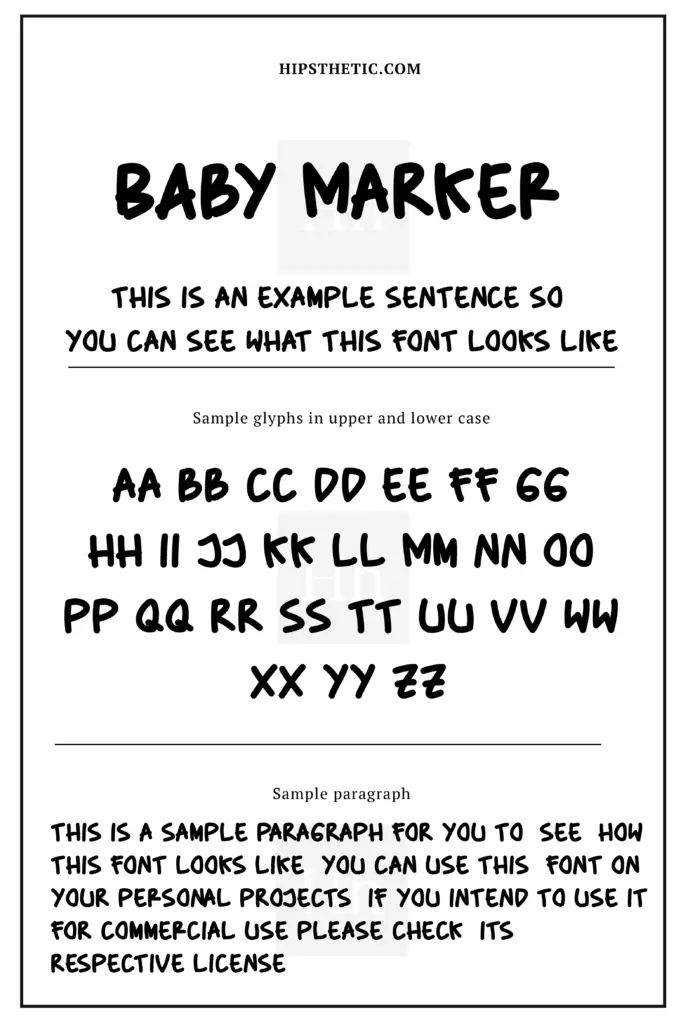 Obligation Bold Handwriting Font
If you're looking for something with all capital letters, the Obligation Bold Handwriting font is perfect for you! The font features slanted edges, making it look like it was written using a slanted marker tip or a brush pen. We think this font will totally work on relaxed, rustic designs. If you want to try it out, you can download it here.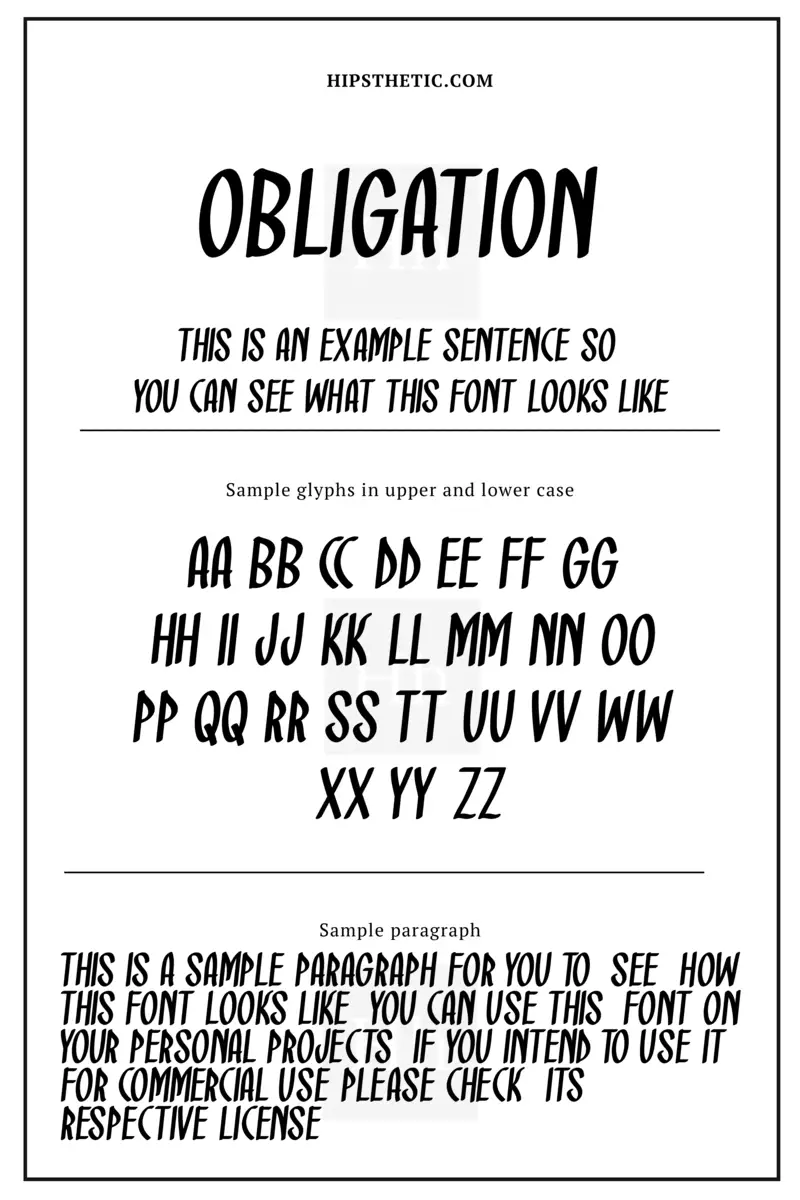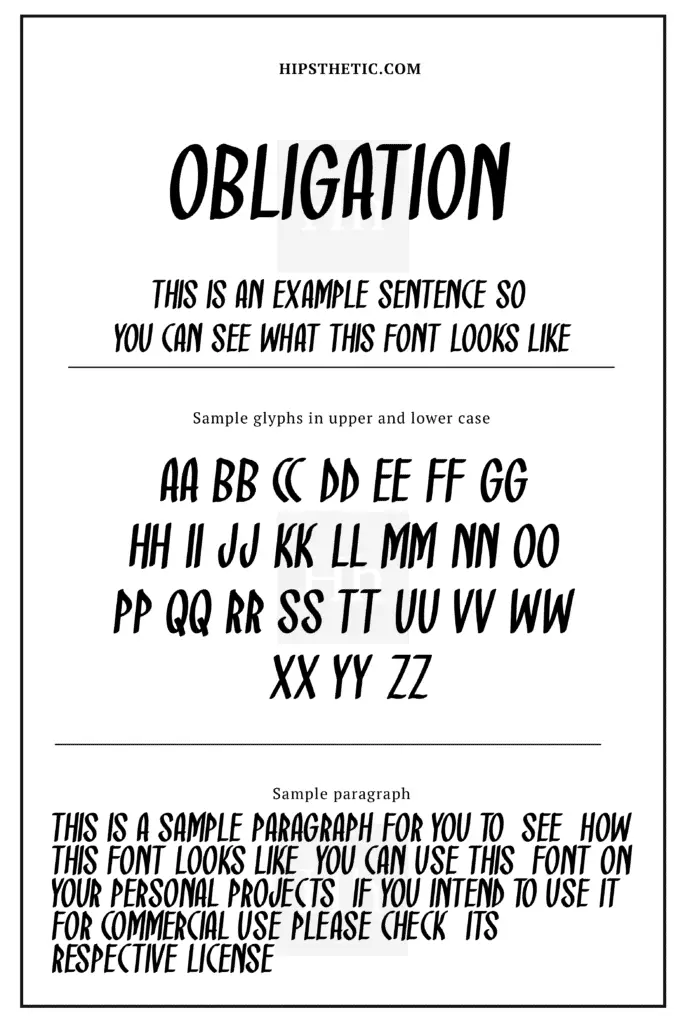 Hotham Bold Handwriting Font
The Hotham Bold font gives us a nice cool, relaxed vibe that's perfect to use on projects that call for something less serious and formal. The font features a refined touch on a brush handwriting font, that also is slightly italicized. To try this font out, download it here!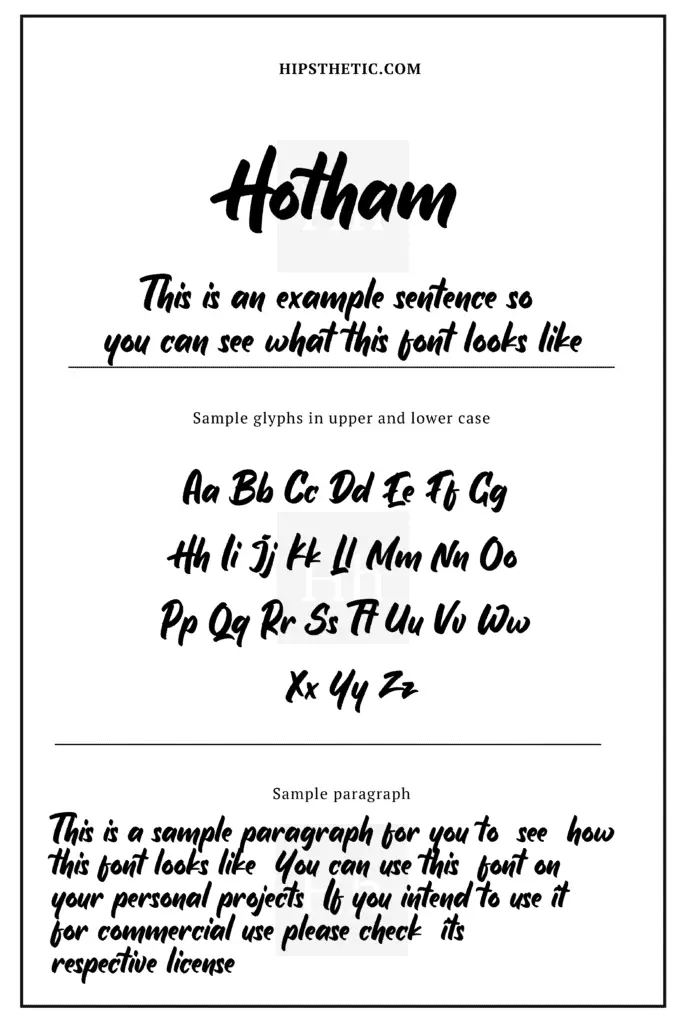 Bold Handwritten Script Fonts
Of course, we can't have a list of bold handwritten fonts without bold handwritten script fonts! Cursive handwriting fonts are pretty much a classic this kind of font has a lot of different looks and styles you can choose from that can instantly elevate your design into something sophisticated or into something homey and rustic. Check out our favorite bold handwritten script fonts below!
Libertinas & co. Bold Handwriting Font
This casual yet elegant font, features a handwritten script style that gives a sensual, feminine smooth look. This is surely something fun and flirty, that you can use on more playful designs. If you're looking to try out this font, you can download it here!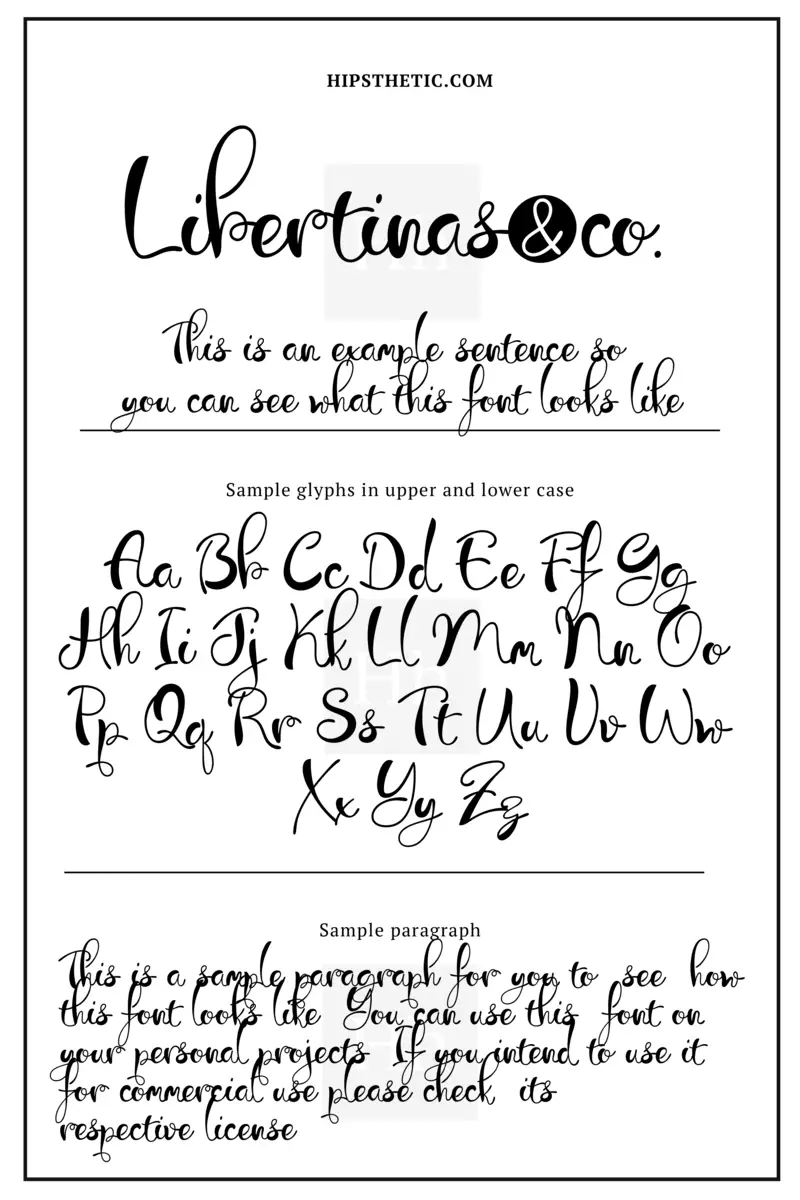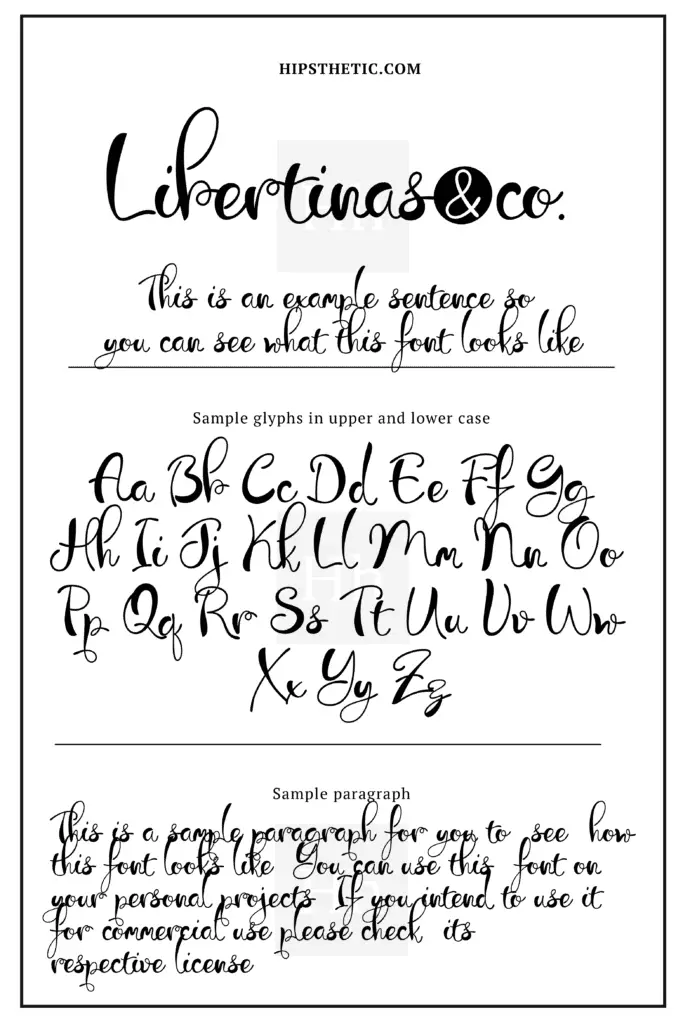 The Worthed Font
The Worthed font features a classic sophisticated bold handwritten script font that you can use on any of your designs. Whether you're going for something formal or casual, this font can work it out! Truly a great font to add to your font library! Click here to download.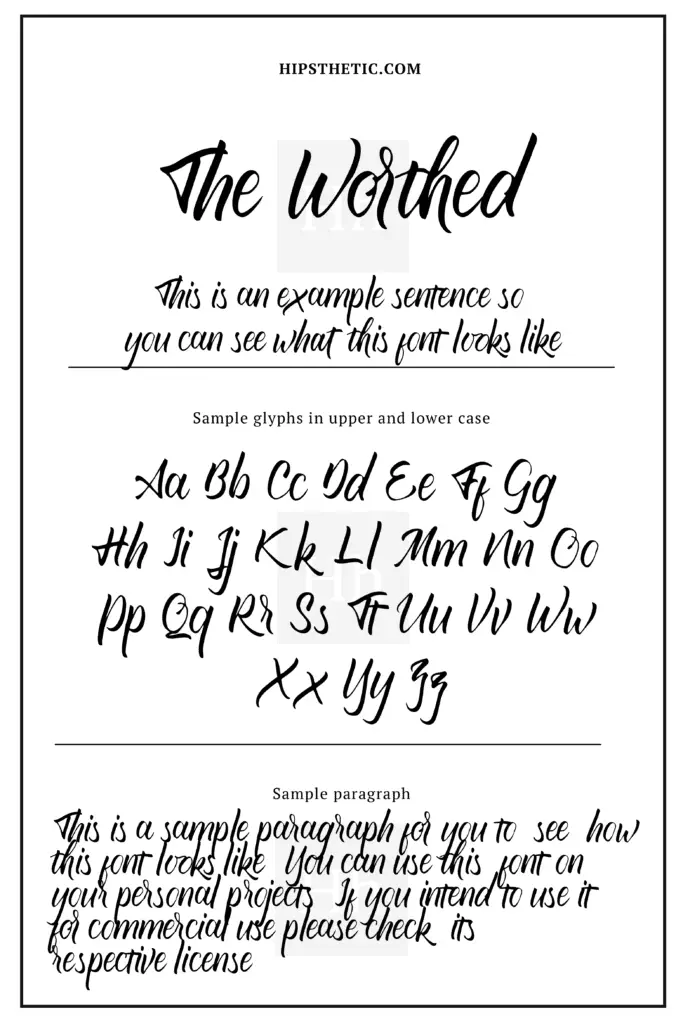 Charlotte Bold Handwriting Font
The Charlotte font showcases a classic brush script font that's versatile and easy to use. We personally love using the charlotte font in lowercase, as it gives that satisfying connected cursive handwriting look. Try out and download this font for free here.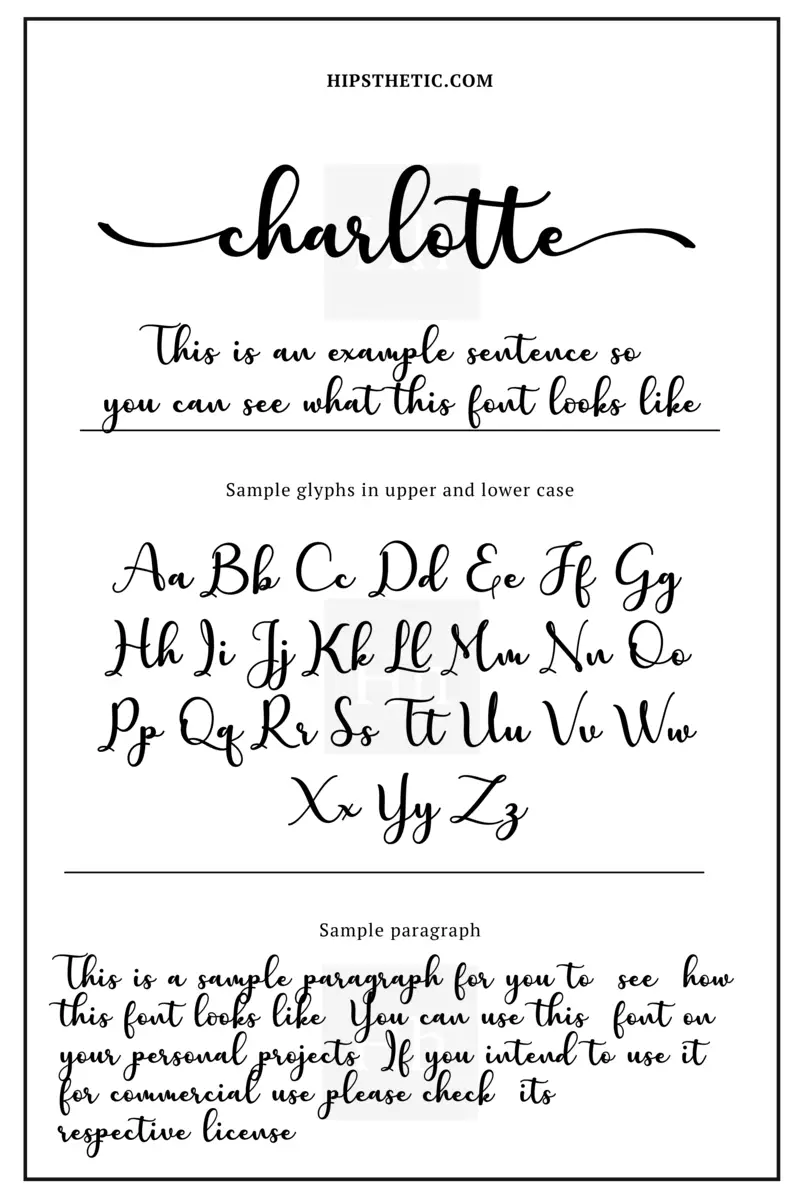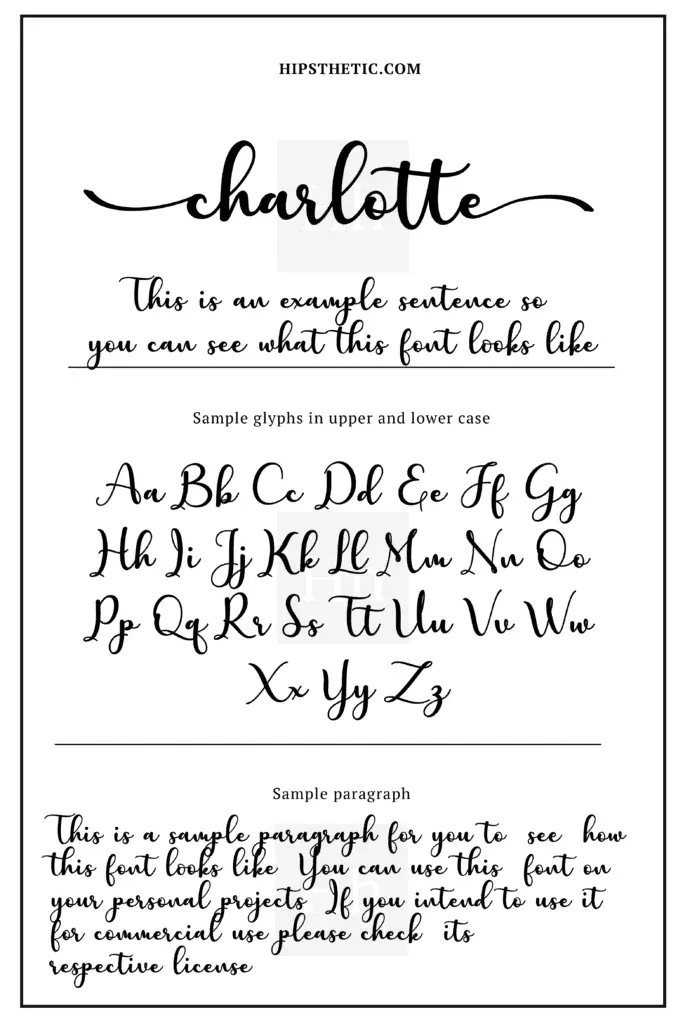 Jaroslaw Bold Handwriting Font
The Jaroslaw Bold bold handwriting font presents a signature font vibe, with its tightly spaced connected cursive letters and overall form. We love how the font is perfect for designs that call for casual elegance. Try out this font here!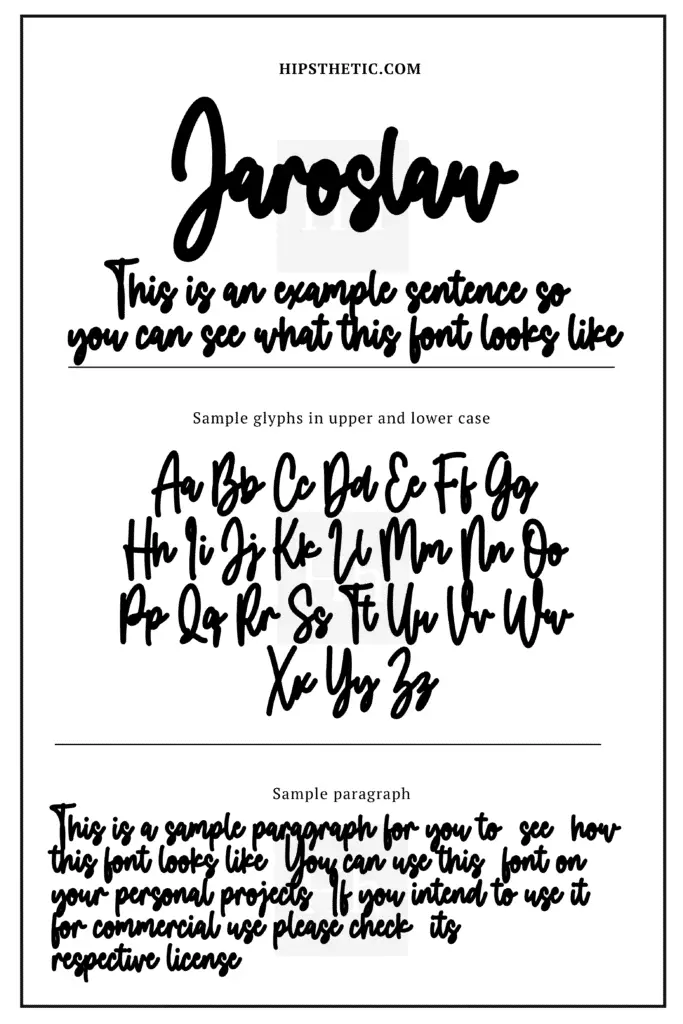 Bruskest Bold Handwriting Font
The Bruskest font is perfect for a rustic, homey casual handwriting cursive style because of its prominent brush texture. It's absolutely adorable, and we highly suggest that you try it out! To download this font, click here.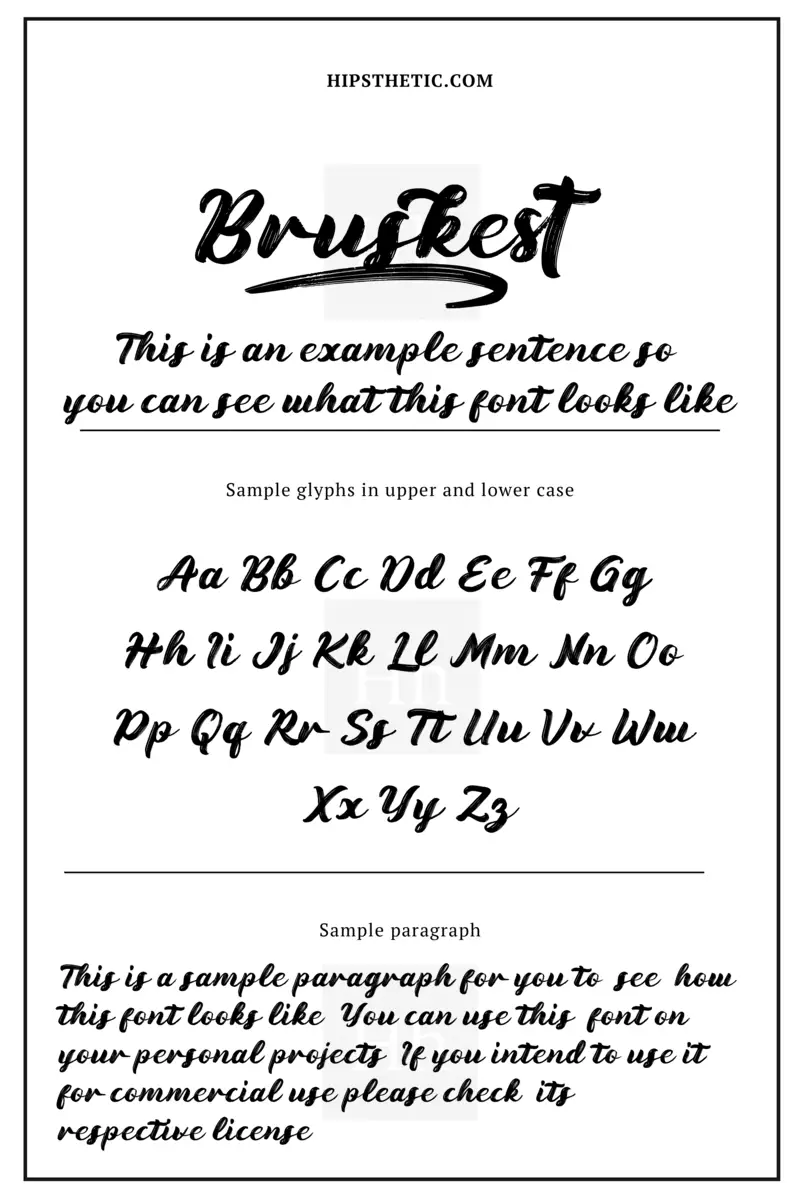 More Bold Fonts
If you enjoyed this list of our favorite Bold Handwriting Fonts, then we highly suggest that you check out our posts on our top picks for our Bold Italic Fonts and Bold Sans Serif Fonts.