Here we've catalogued 18+ high quality, fully customisable free PSD T-Shirt mockups in loads of different variations.
Our list includes mens, womens, round neck and v-neck t-shirt mockups in PSD format that can be downloaded in just a couple of clicks and used for both personal and commerical projects. Once you have the file open simply double click the smart objects, paste your custom design into the new window and hit save.
You might also want to check out our list of 5+ free vinyl mockups.
'This new simple mockup comes in three files, for general branding, displaying t-shirt patterns and tags design. I thought it could be useful for some student project, for example. I hope you like it. As always, smart objects, color changing on elements avalaible, etc. Feel free to use it as you will, but don't resell it, as it is, or even modified.'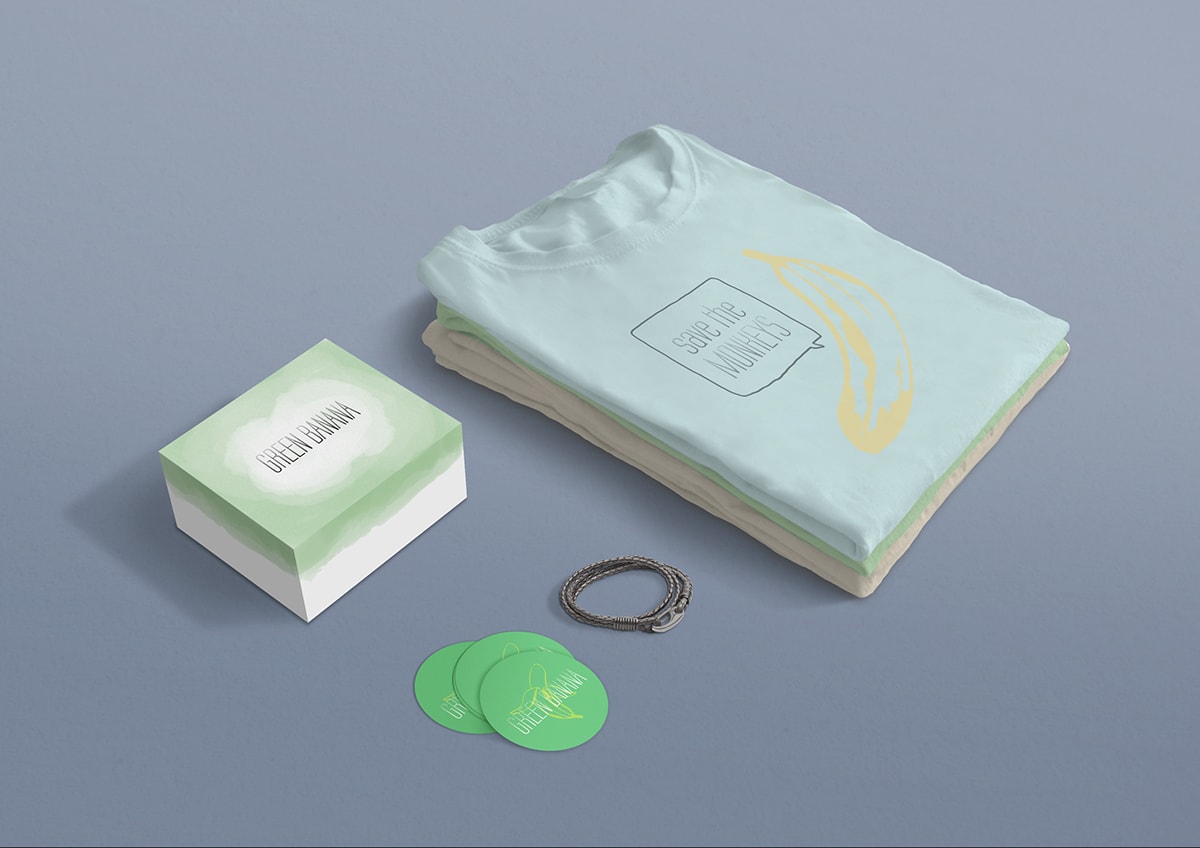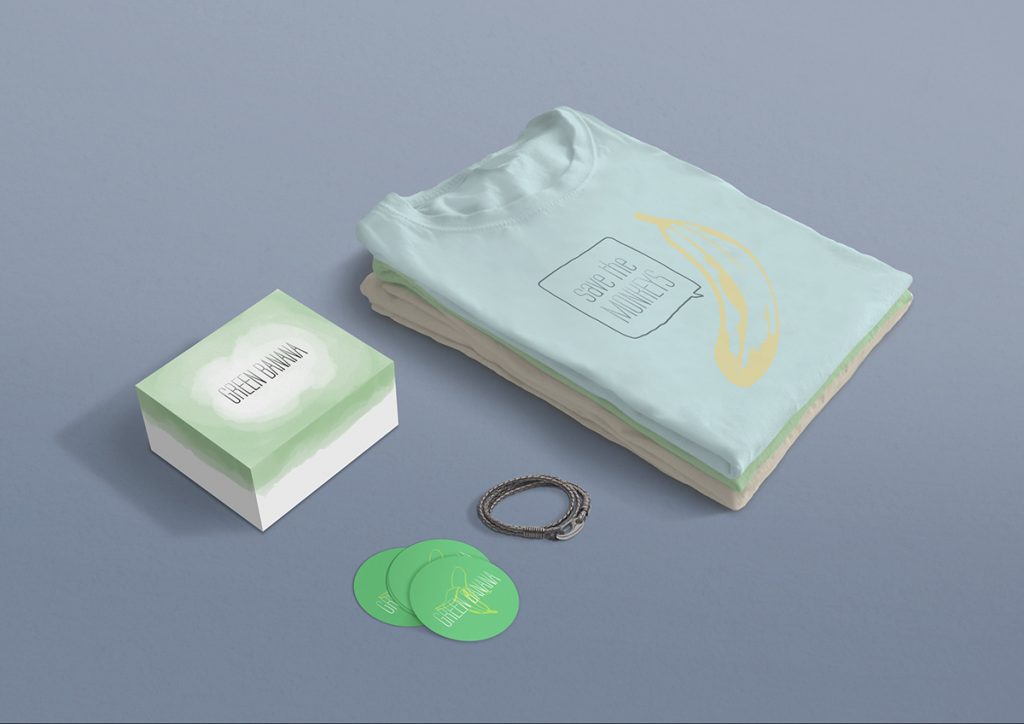 'Say hello to our new and awesome free t-shirt mockup (Round Neck) that will help you to showcase your t-shirt, catalog, print or other fashion design projects beautifully. Bring your designs to life with this ultra-realistic round neck tshirt mockup featuring a unique hanging perspective with embedded displacement mapping technique that automatically wraps your design around the fabric folds, bumps and creases of the t-shirt mockup in a realistically natural way.'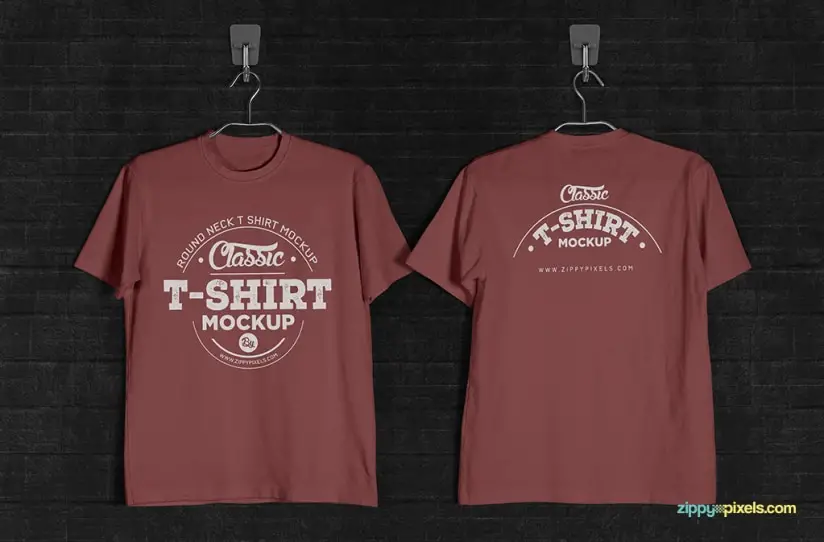 'Present your design in the best way possible with these beautiful, easy to edit and fully layered T-Shirt Mock-ups with innovative perspective that favors your work. Background easily editable, you can change the background color or add the texture you want.'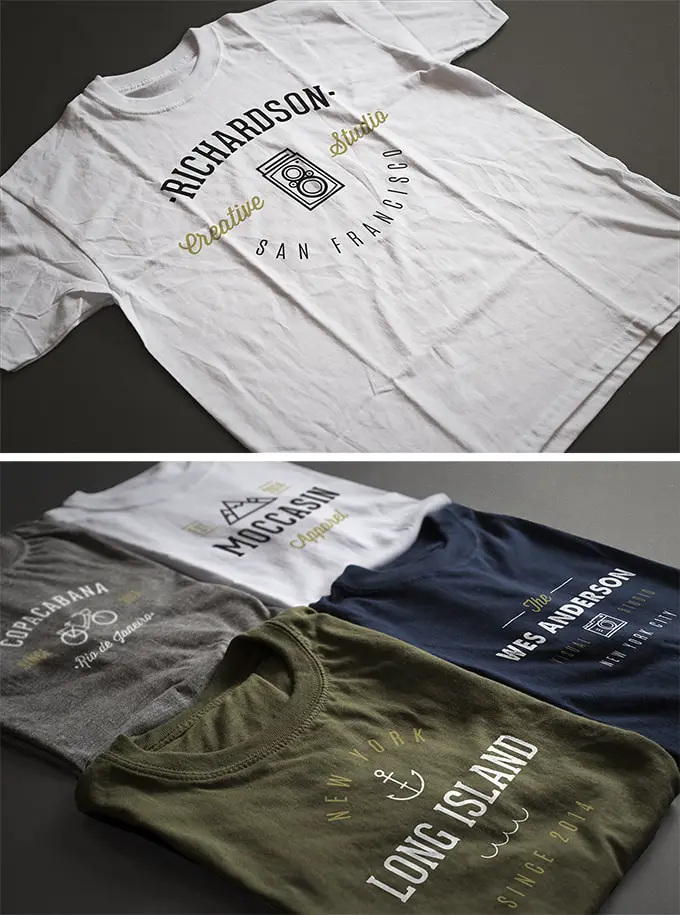 'With this free t-shirt mockup I've included actual garment colors which match the manufacturer site  and free t-shirt tag template; simply open the smart object to add your own logo and information. I hope you enjoy this free t-shirt mockup, feel free to use this in your next personal or commercial graphic design project.'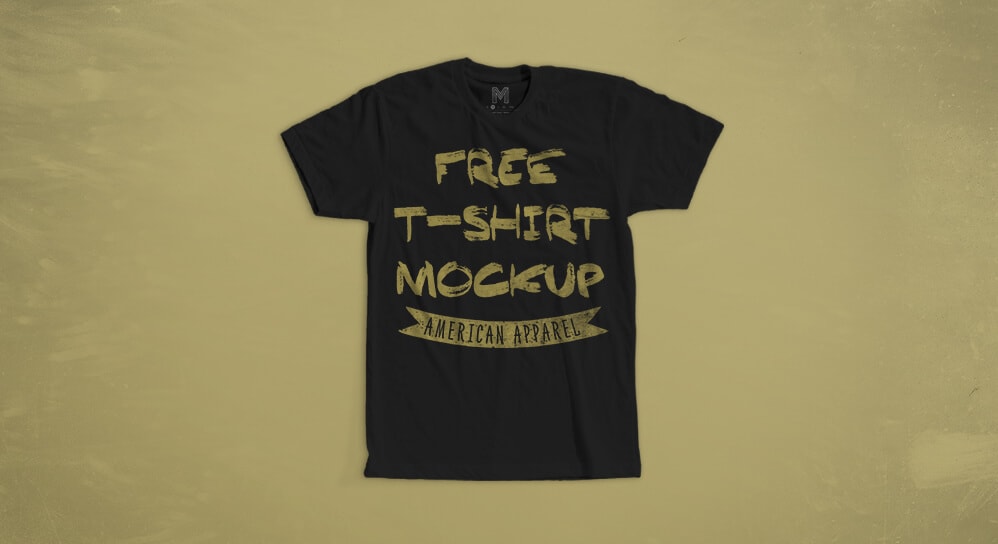 'Since I am in a colourful phase I decided to create a nice and easy editable t-shirt mockup, i realised that we don't have to much colourful t-shirt mockups around.'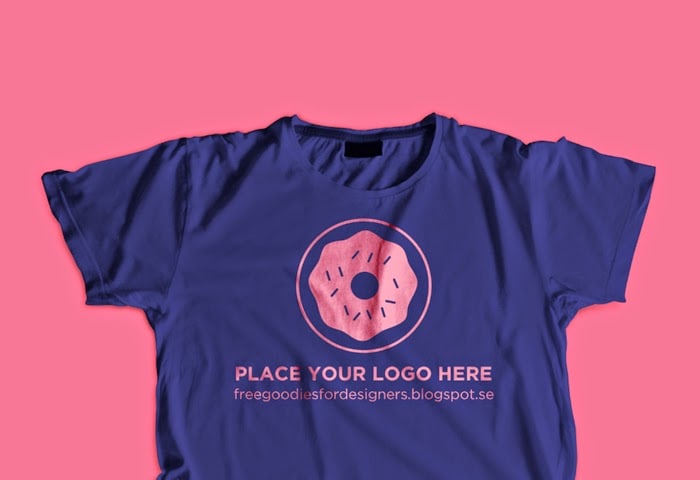 'The second version of our woman t-shirt mock-up is here! This high quality freebie comes with front and back views of a simple t-shirt and allows you to easily display your apparel design in a realistic way due to the smart objects. You can change the color of the t-shirt and use a different background to complete the look you're going for.'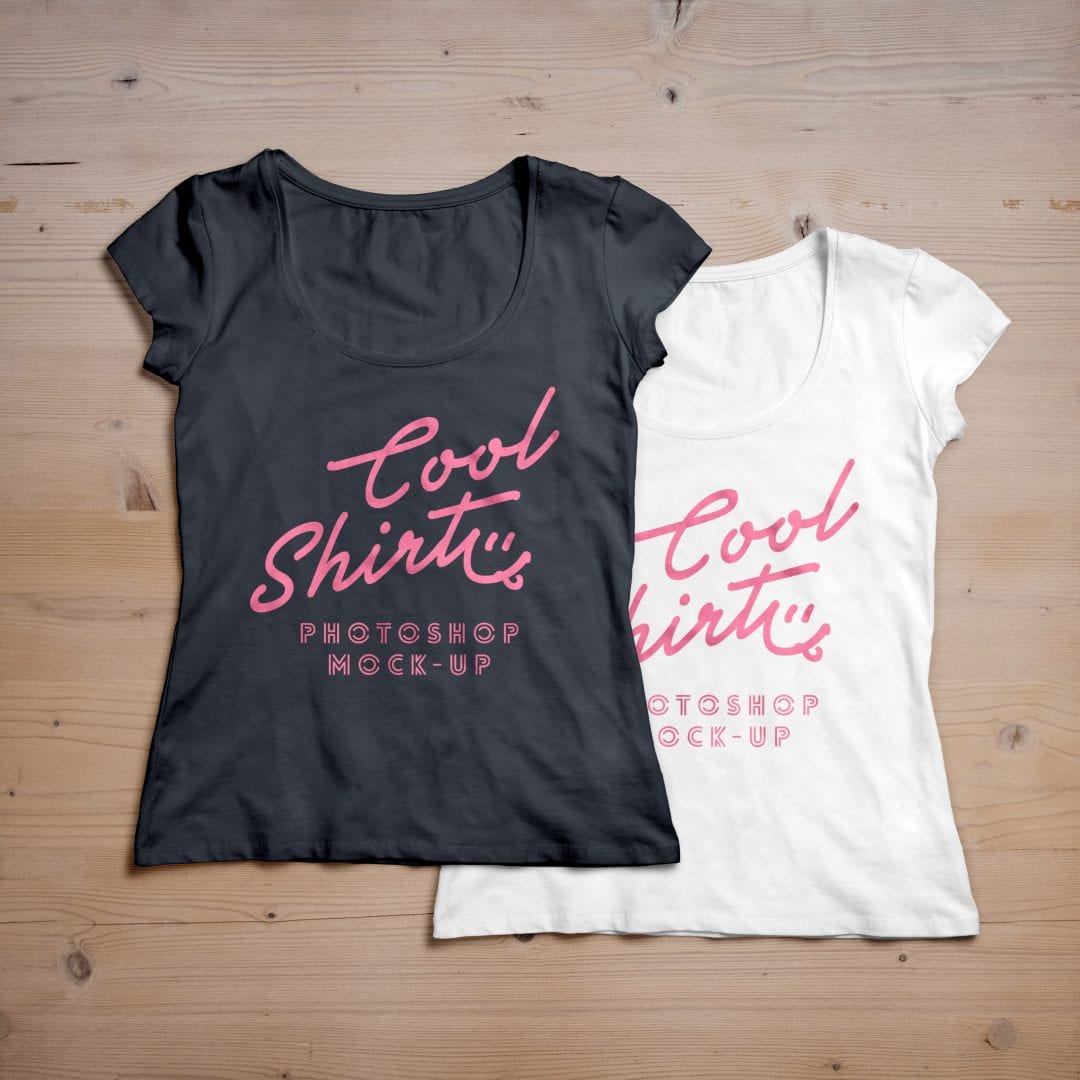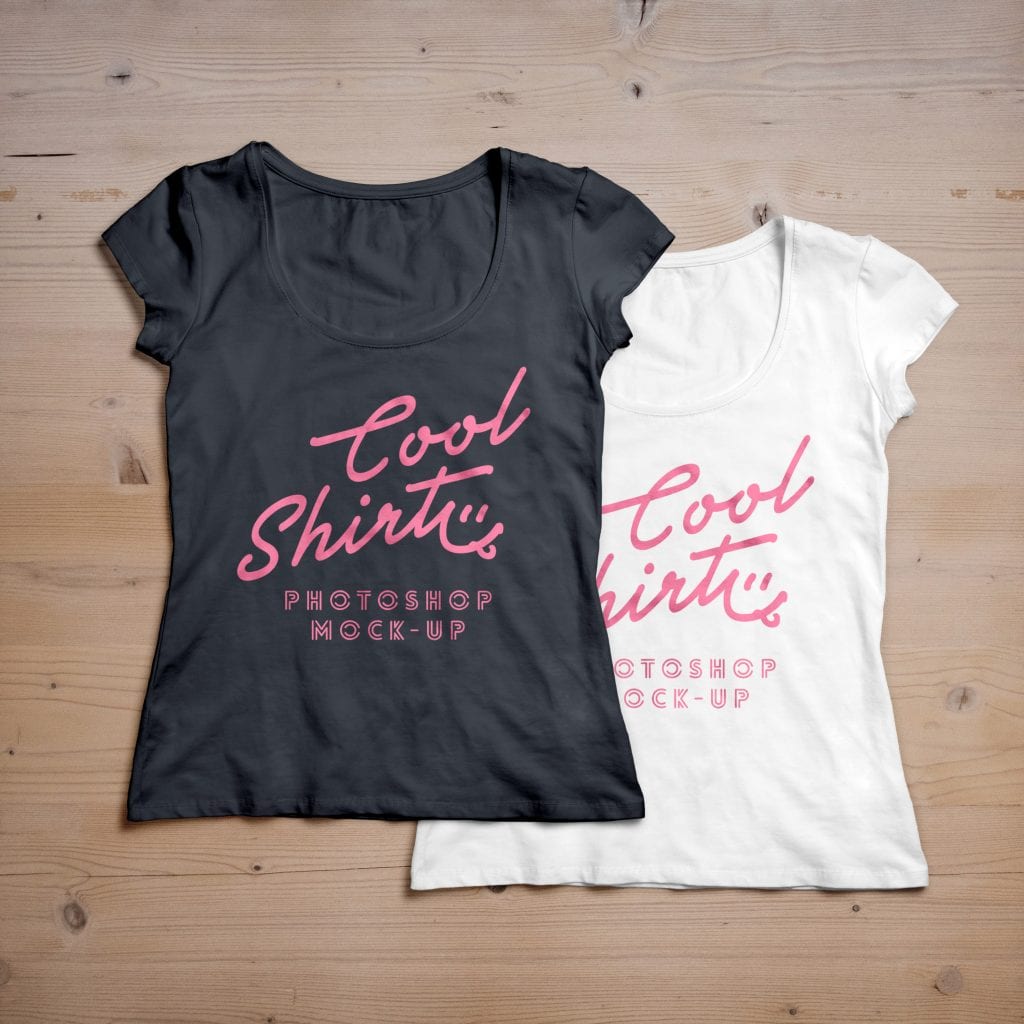 Fully Customizable T-shirt Mockup including: – Smart Objects to easily customize your design. – Changing of the color of the shirt. – Texture overlay on the shirt for the realistic effect.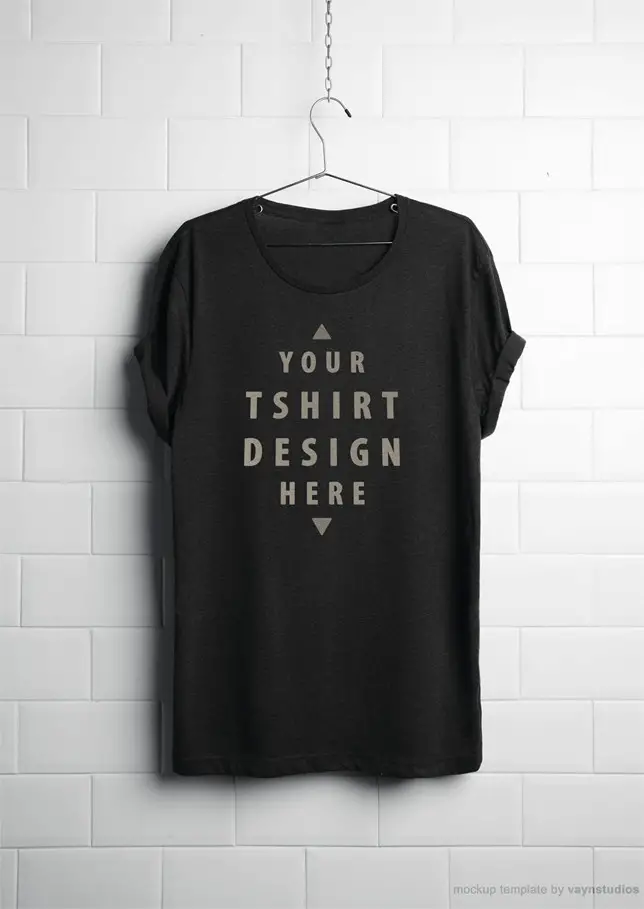 'This fashionable free V-neck t-shirt mockup is another fine addition to our ever expanding collection of apparel mockups. Comes packed with an abundance of customizable options to take your t-shirt design to the next level. Featuring fully editable front t-shirt design, wall paint logo and background. Download and enjoy.'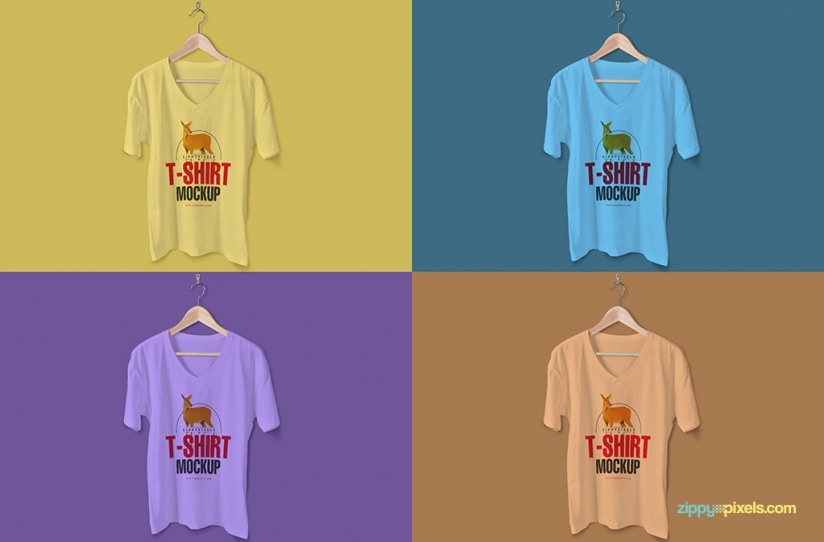 'After trying numerous mockups and failing to get the result I wanted, I've decided to make my own. I included heather effect and all the colors printing shops used. Let me know how you feel about it and mention me if you used it, just to see if anybody uses it besides me.'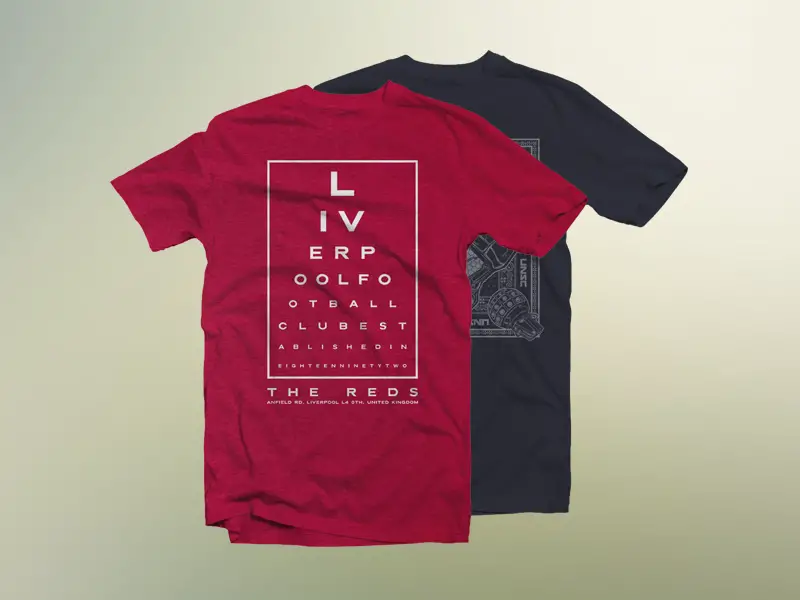 'This realistic PSD mock-up allows you to showcase your t-shirt designs with ease. Just drag and drop your design using the smart layer, then pick your own t-shirt color and finally adjust the contrast intensity to fit your needs.'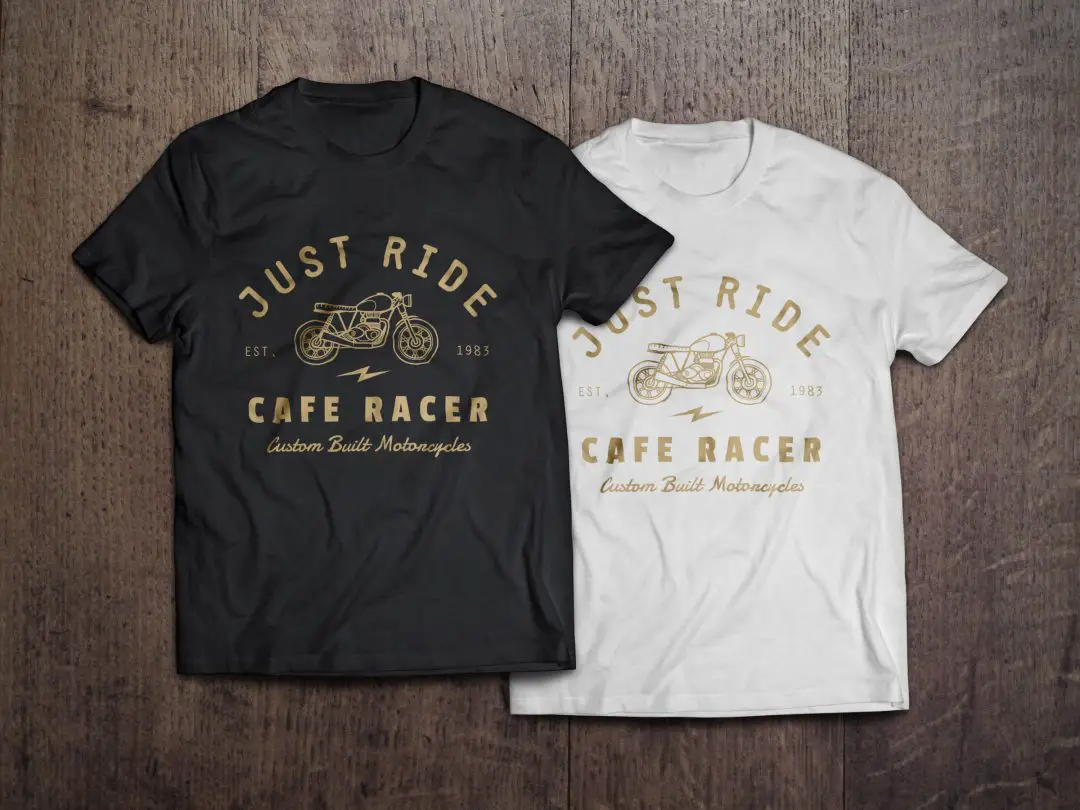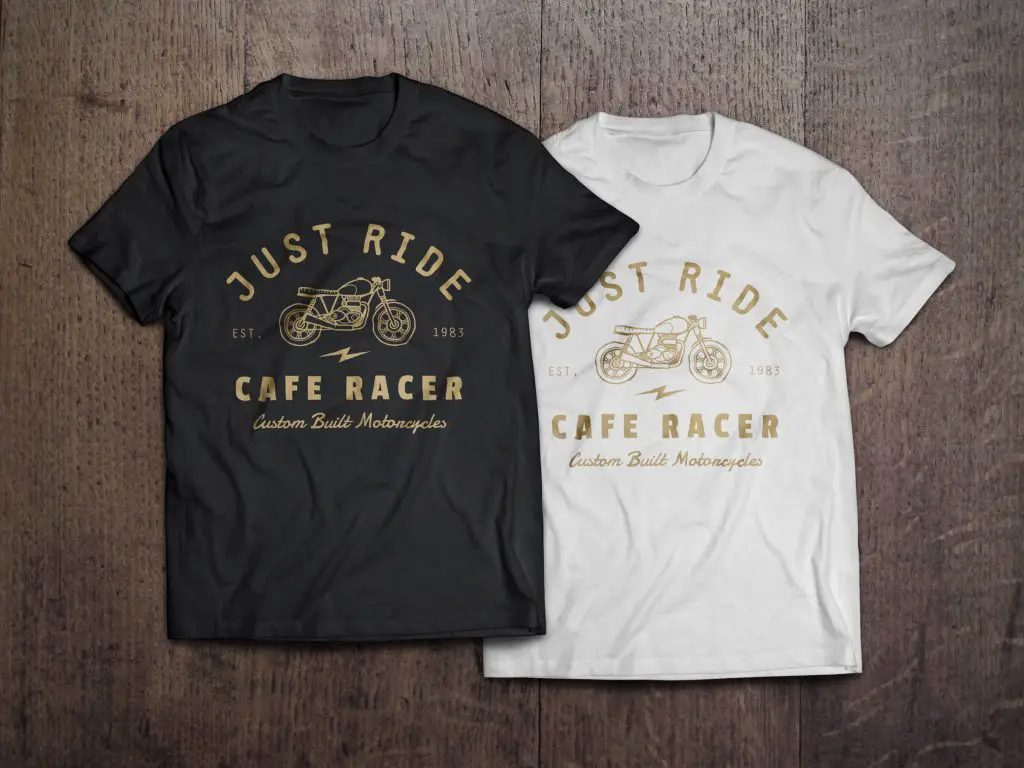 'A pack of five photorealistic woman T-shirt mockups of the highest quality that will help you to demonstrate your apparel design or any other creative ideas like a professional. Get a photorealistic result in seconds since these mockups are based on real photographs, you just need to pick one of five colors that suits your design best.'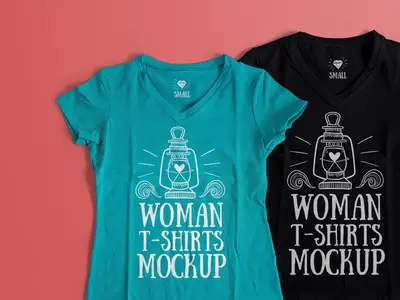 Fabulous and Free Round Neck T-Shirt Mockups
'These smashing round neck t-shirt mockups are easy to edit and captured from distinct perspectives to allow you to present your t-shirt designs in a persuasive way. You also get to customize the background, front design, logo and colors depending on which of the two mockups you choose to use.'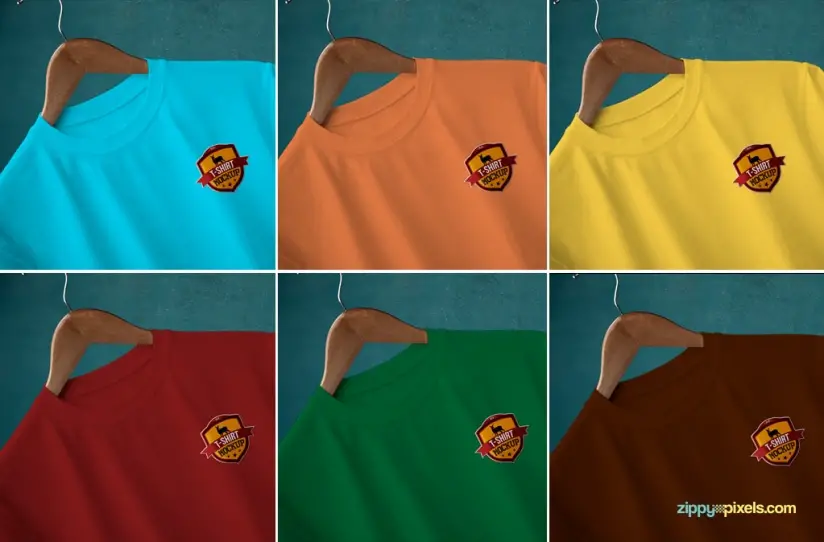 A free Layered round neck, long sleeve white Tee in PSD format with editable smart objects. Free for personal and commercial use.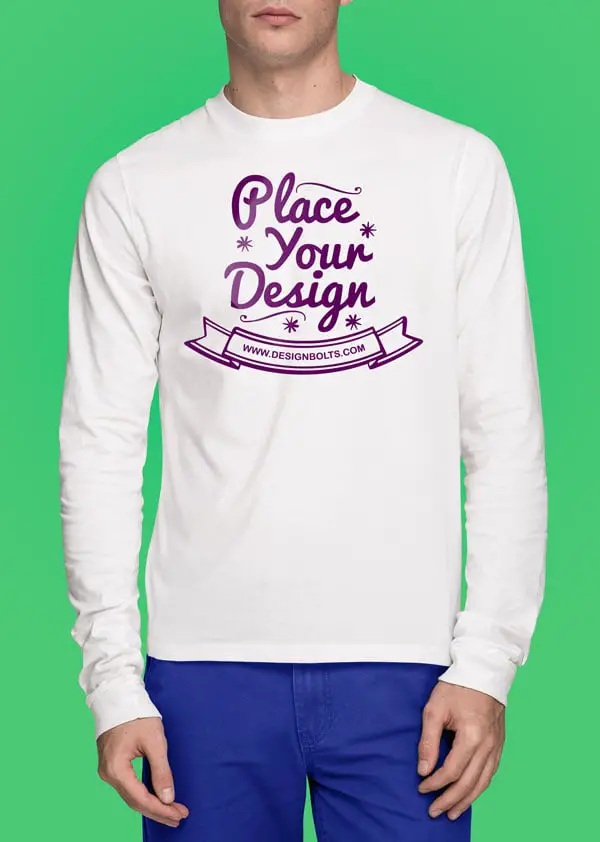 'I'm pleased to share with you this neat mock-up that's perfect for creating a photorealistic display for your t-shirt design. Along with the usual smart objects, the PSD file includes realistic textures, folds displacement mapping and filter actions. Resource created by ZedProMedia.'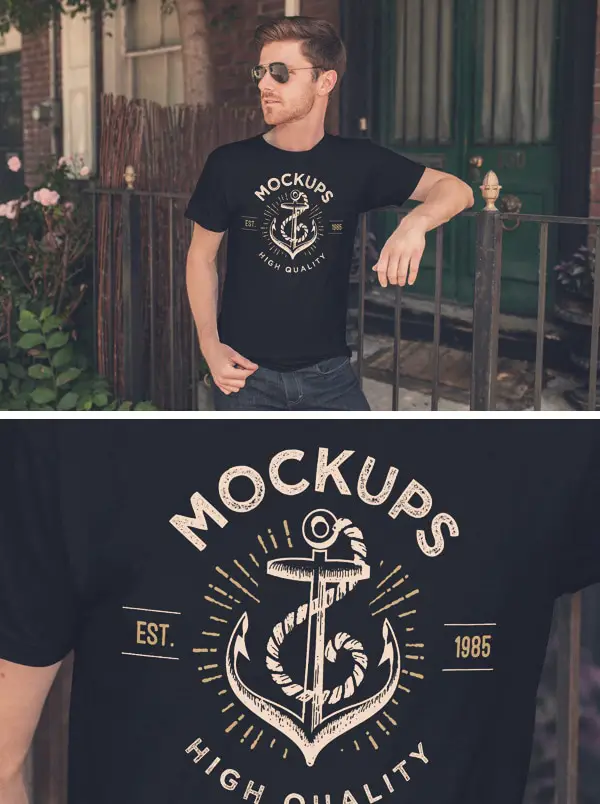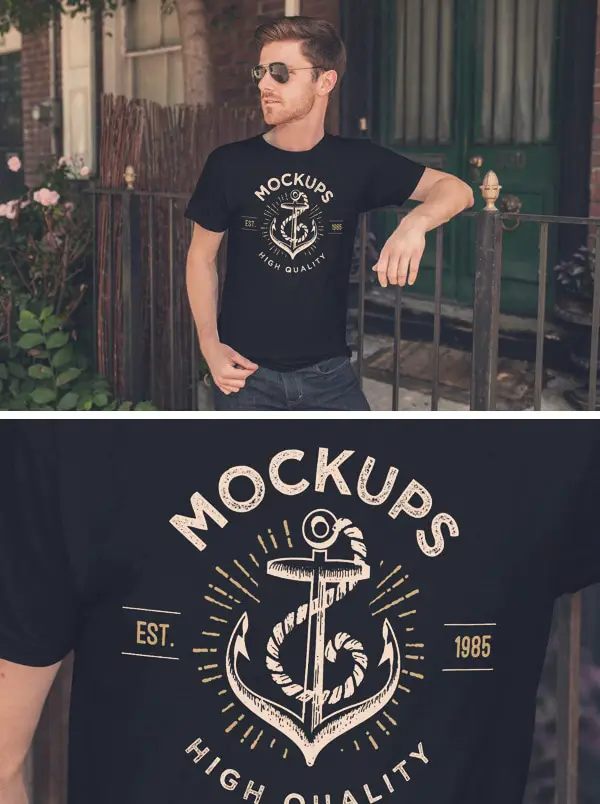 'Free PSD T-Shirt mockup template that can be edited via smart objects. You can download the free version that includes some of the mockups or purchase the whole set on Graphic River.'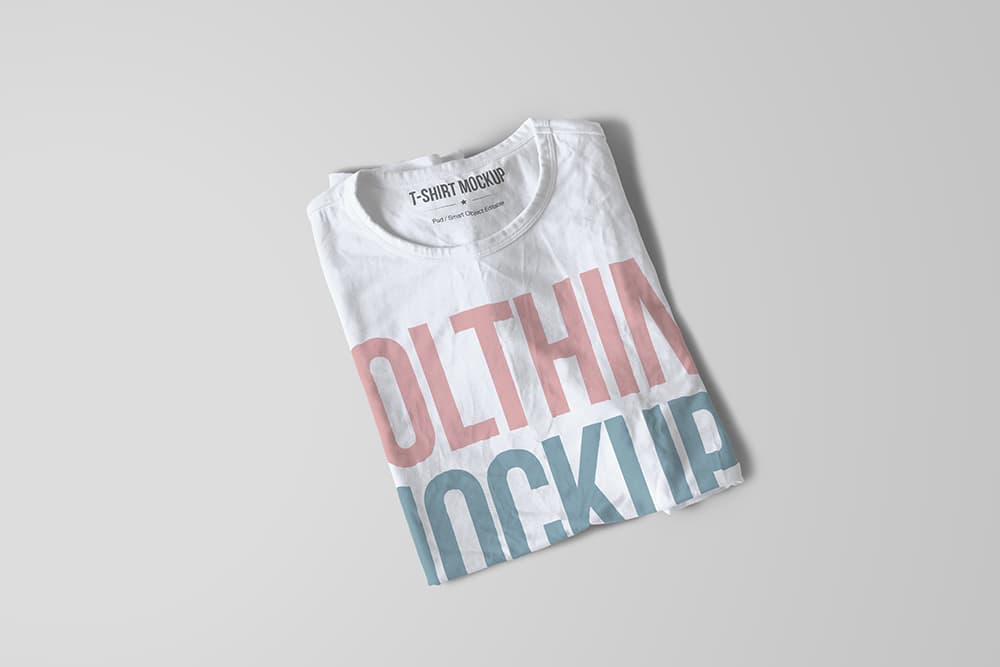 'A free, casual and high quality plain white t-shirt PSD mock-up. Easy to edit and place your designs using smart objects, double-click the Smart Layer, copy & paste your artwork, save and you're done.'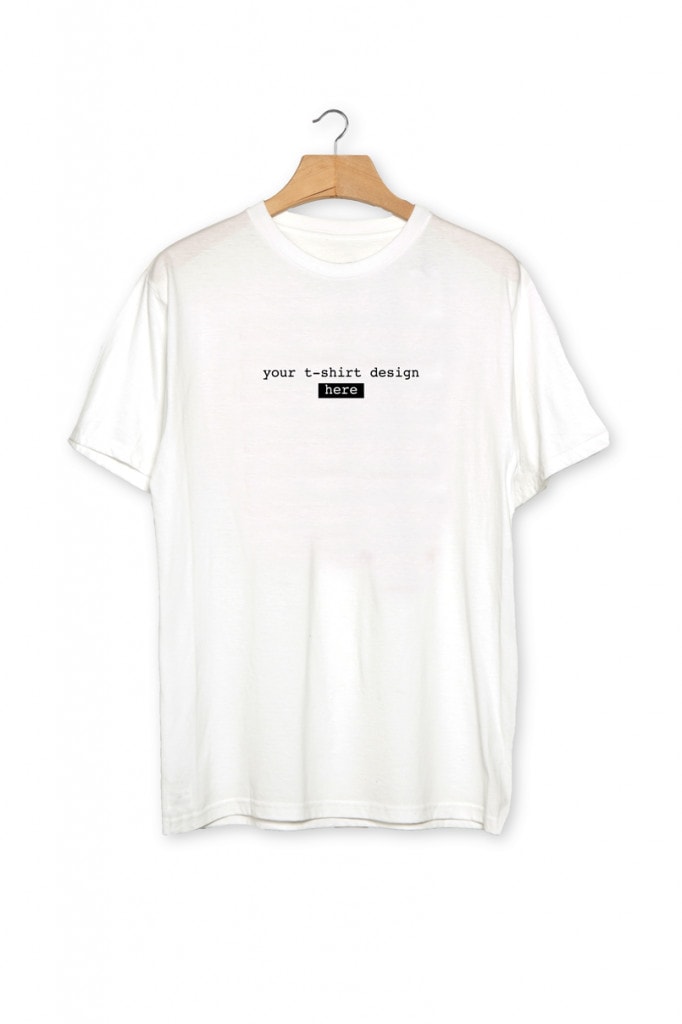 'Hey guys, download this free mockup psd. High quality mockup from our latest updated I am Creator / Perspective 2.'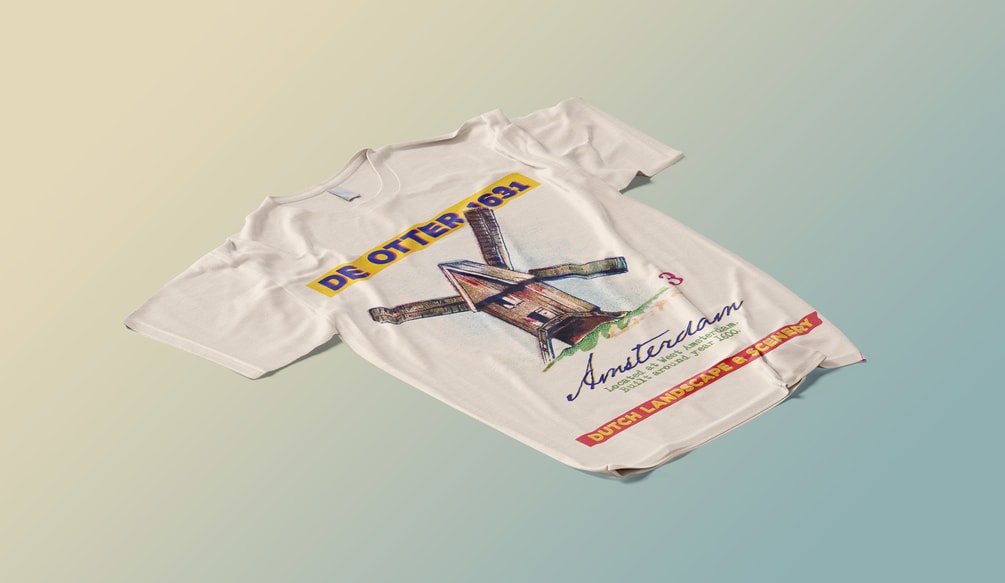 'This is our second T-shirt mockup. This one features a more complete view of the t-shirt rather than a close-up. The logo on in the preview is also included and was made using only free fonts (the links to them are included in the zip package). The file is in PSD format and can be easily edit to display your own design or branding.'