63 Fantastic Free Social Media Icons Sets For Your Website
Any website, landing page, or blog can't be designed without social media icons. They allow users to share your content in a matter of a second. Let people know about your new article or product with social media icons.
On this list, we have combined 63 social media icon sets (for 2019) that you can download absolutely free. Here you will find icons for Twitter, Facebook, Instagram, Dribble, Pinterest, YouTube, and more. Along with ,social media apps you will see icons for different online tools, for example Slack, Dropbox, Gmail, and others.
This is a simple set of stickers with social media icons including Pinterest, Twitter, Youtube, and others.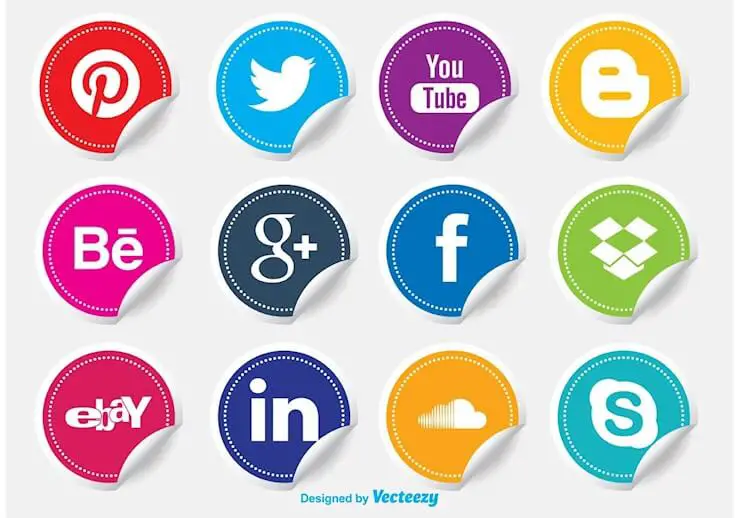 Nucleo is a big pack of social media icons; however, stay attentive; some of the images are outdated already.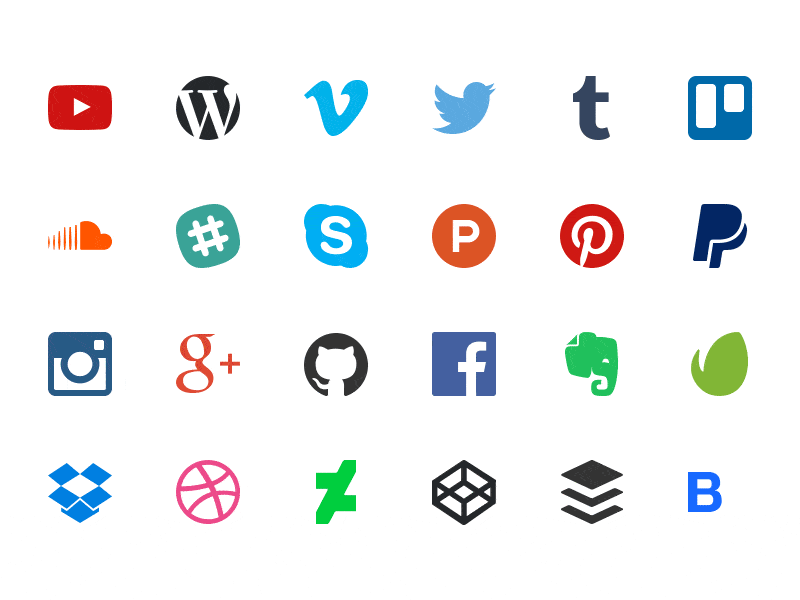 Here are minimalist social media icons with line gradients. There are icons for Twitter, Facebook, Instagram, Dribbble, and Behance.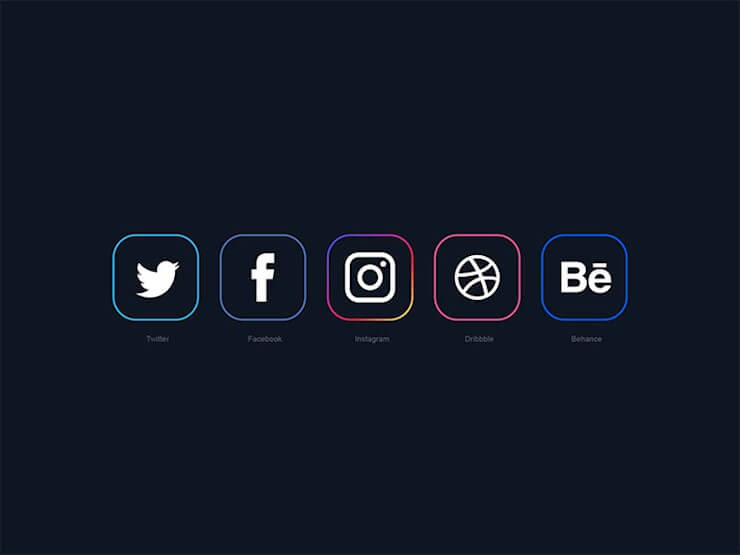 Check out this icon set with original colors and vector. Download the pack in Ai, PDF, and SVG formats.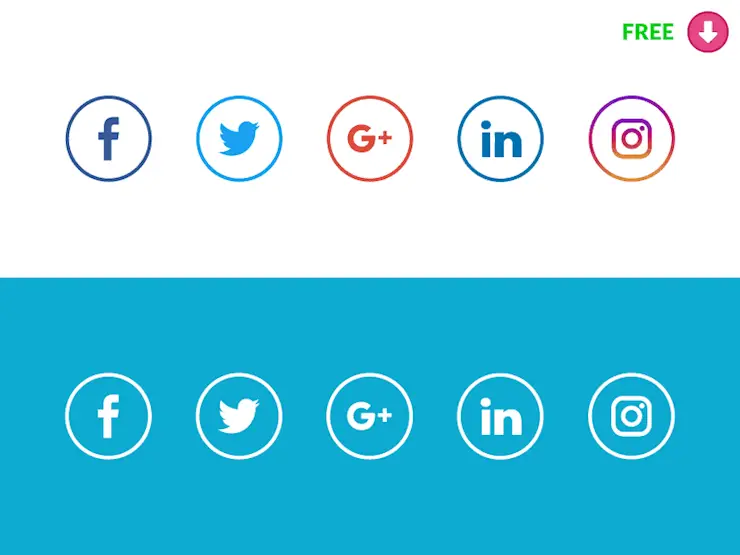 This package of social media icons is available in two formats: PSD and PNG.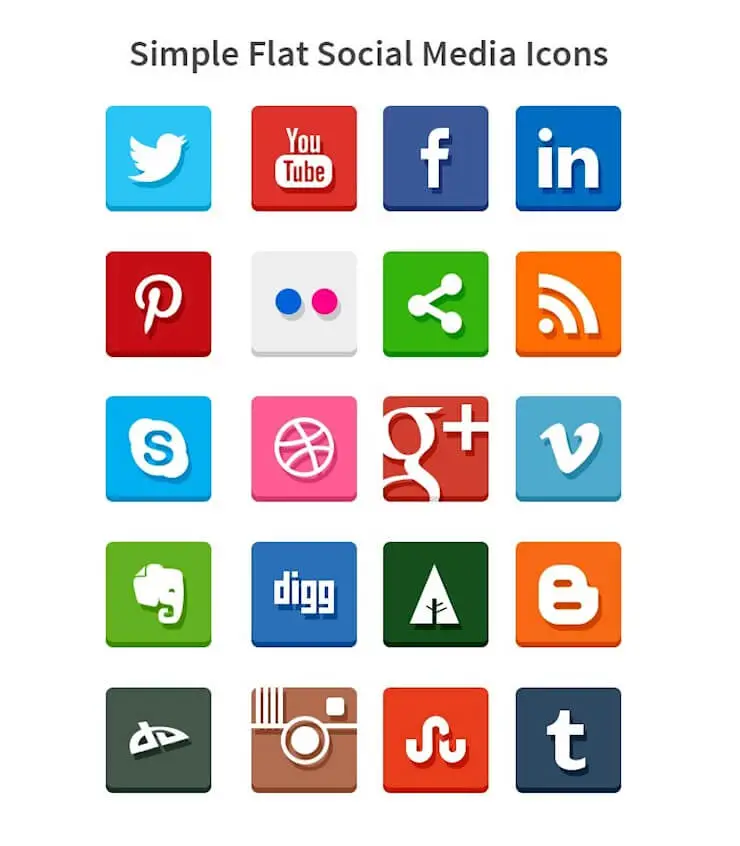 Here is a huge icon set with over 100 icons in original colors, white, and gray. It can be used in Figma, Sketch, Invision Studio, and Adobe XD.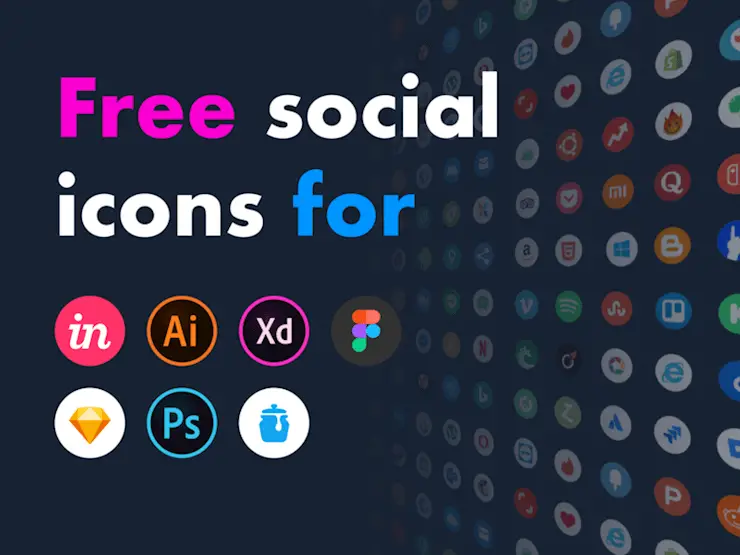 This is a vector icons font with over 600 different icons. It is easy to use.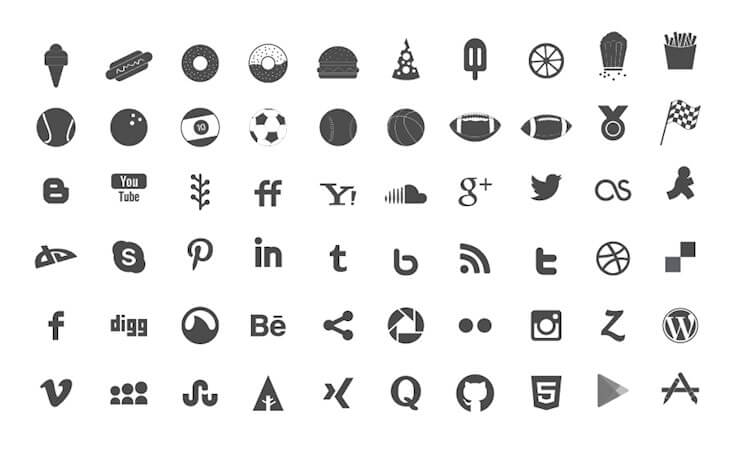 This is an elegant icon font that you can use for websites, themes, blogs, business cards, and any other design related projects.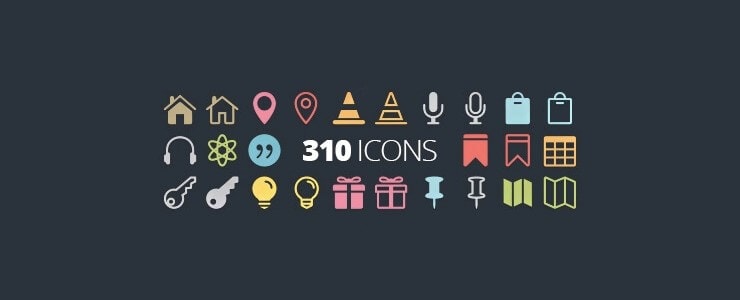 These flat paper icons for social media are available on Inconfinder. You can get every icon separately.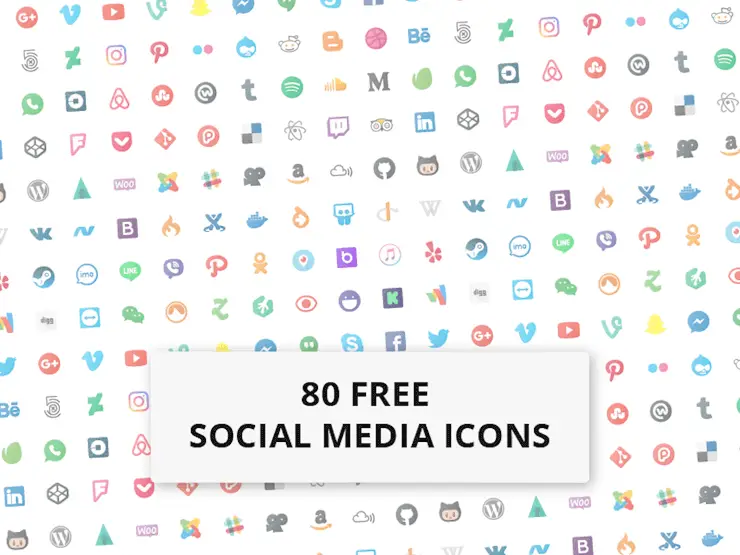 "Here is a free set of free social media icons organized by shape and color. Circles and squares in black & white."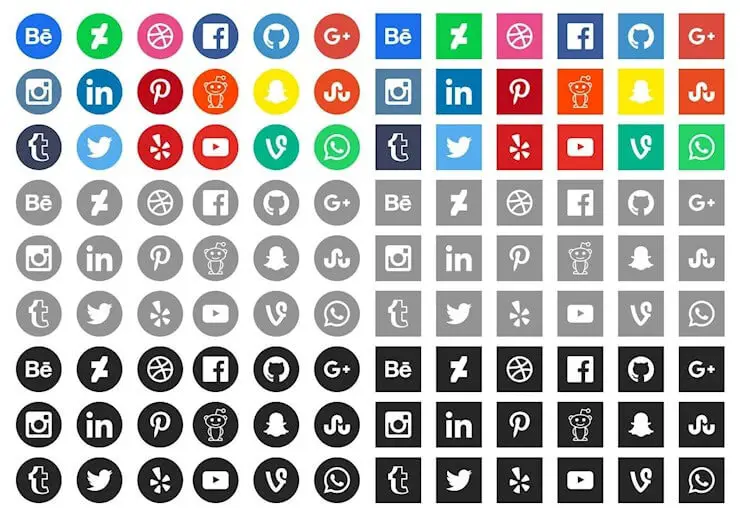 There are icons for Whatsup, Instagram, Pinterest in square shapes on this set.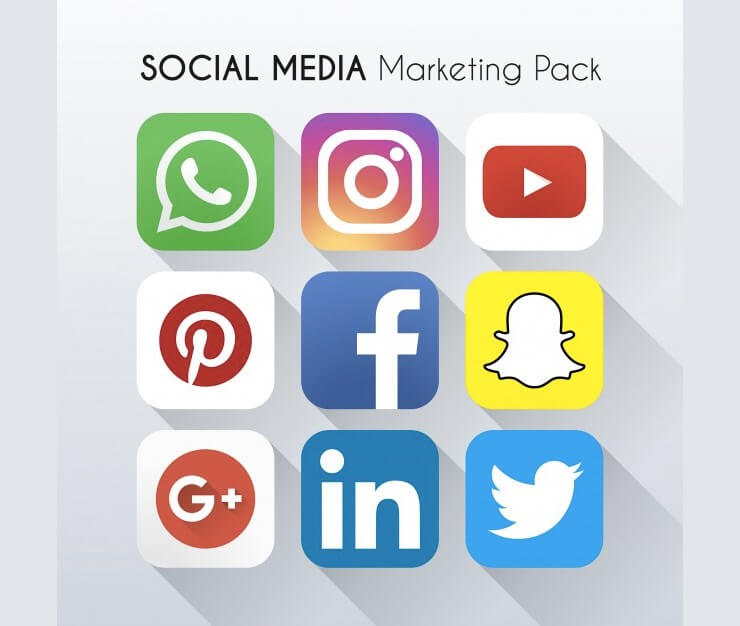 Take a look at this fantastic pack with 24 retina-ready social media icons, featuring two colors.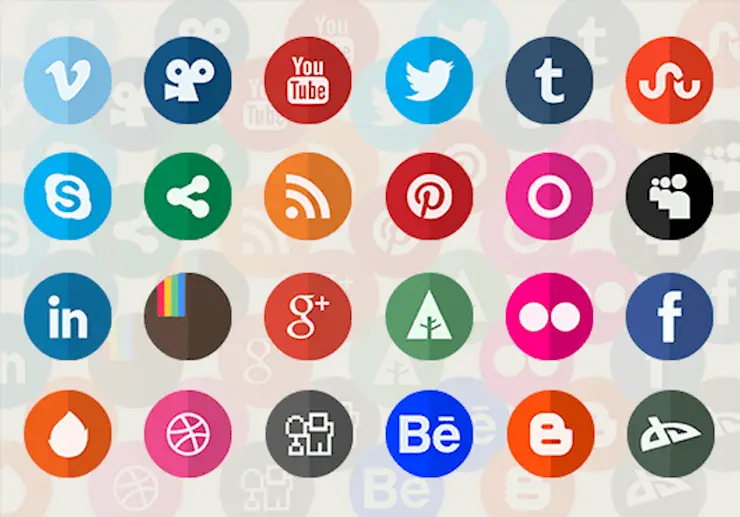 This is a black social media logo collection with circle shape and stylish shabby texture.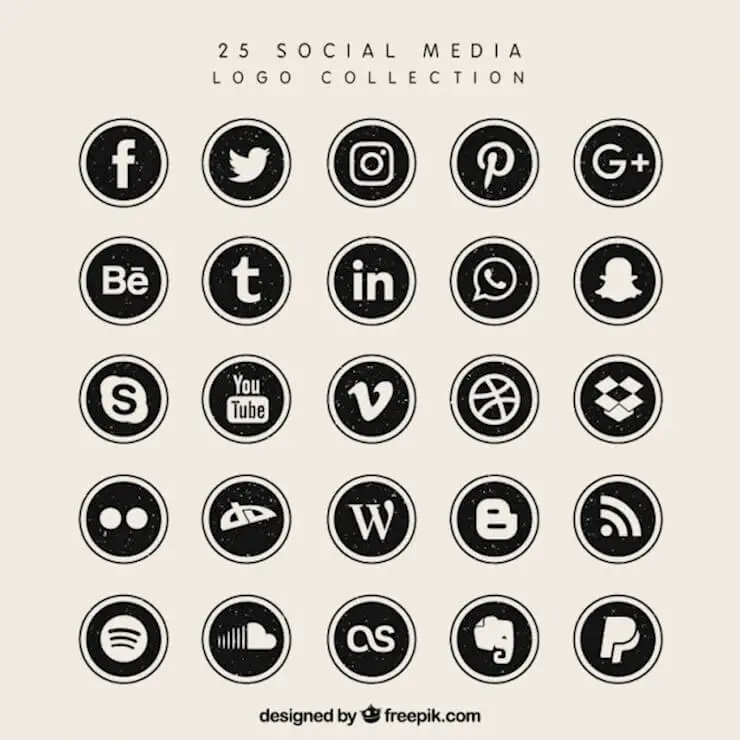 A simple, colorful icon set for social media in EPS format.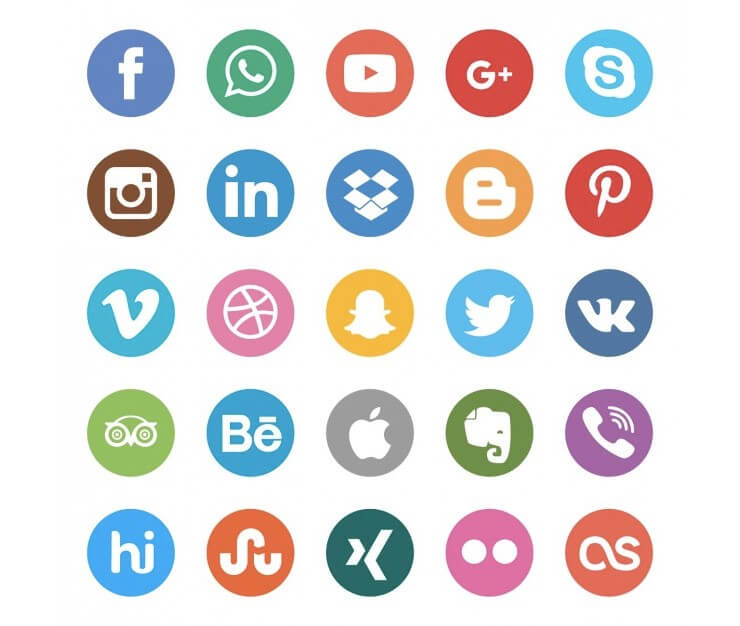 Check out these modern neon style social media icons. Here you'll find icons for Amazon, Twitter, Facebook, and Youtube.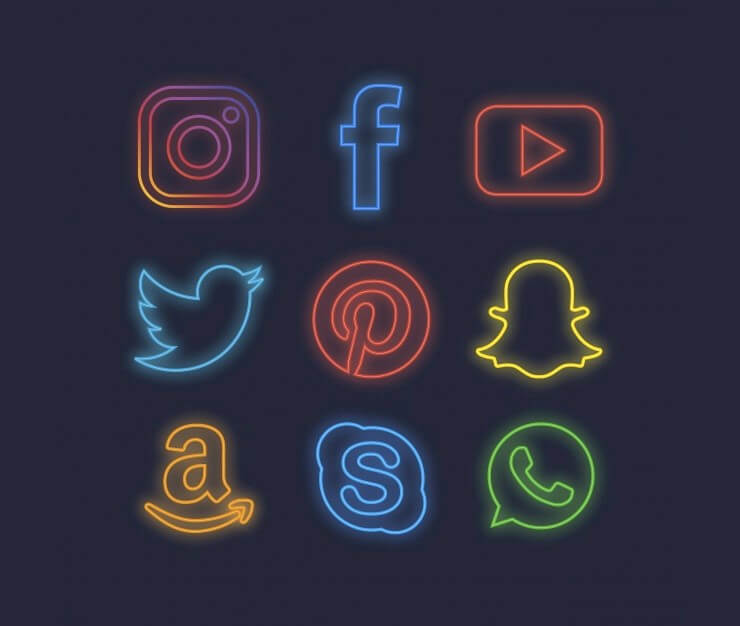 These are 50 favorite social media icons in color and black. Download them in Sketch format.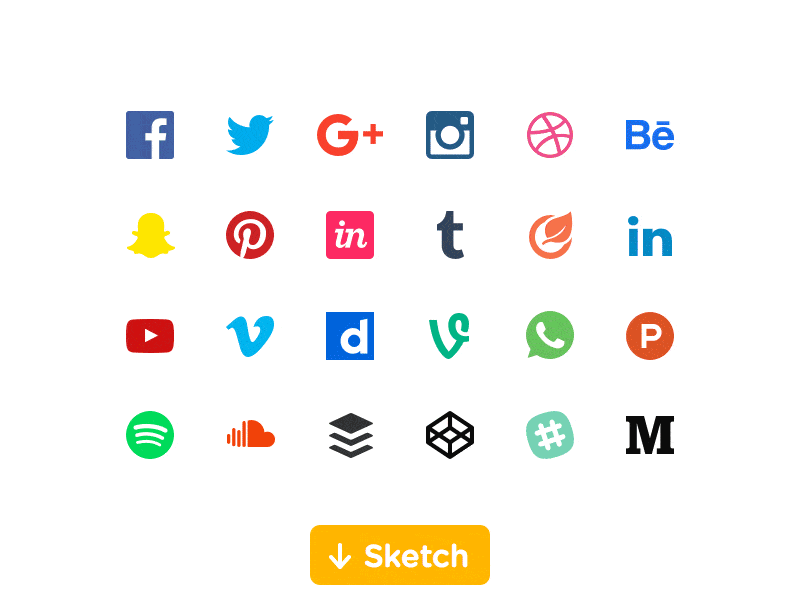 A free updated list of social media and software icons which feature Illustrator, Behance, Dribble, Slack, Visa, Google Plus, and more.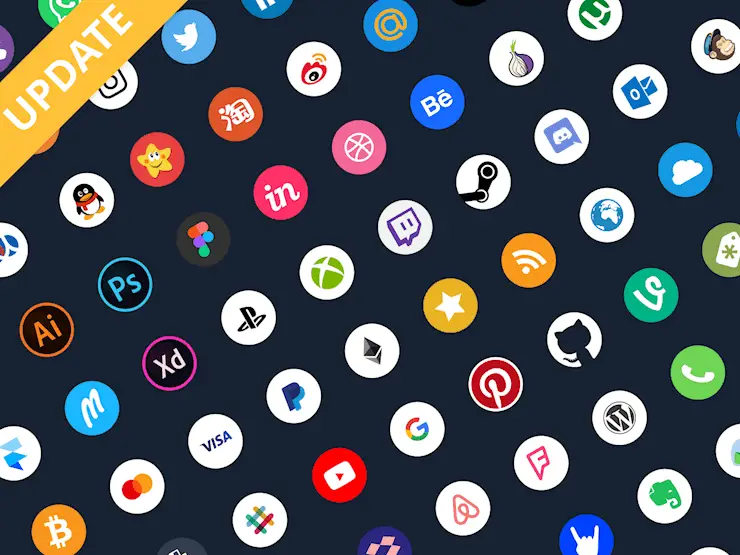 Simple line icons available in Github to download in CSS, SASS, LESS & Web-fonts files.
This is a set of Sketch vector icons created with hands. Here you will find 20 the most popular social media icons.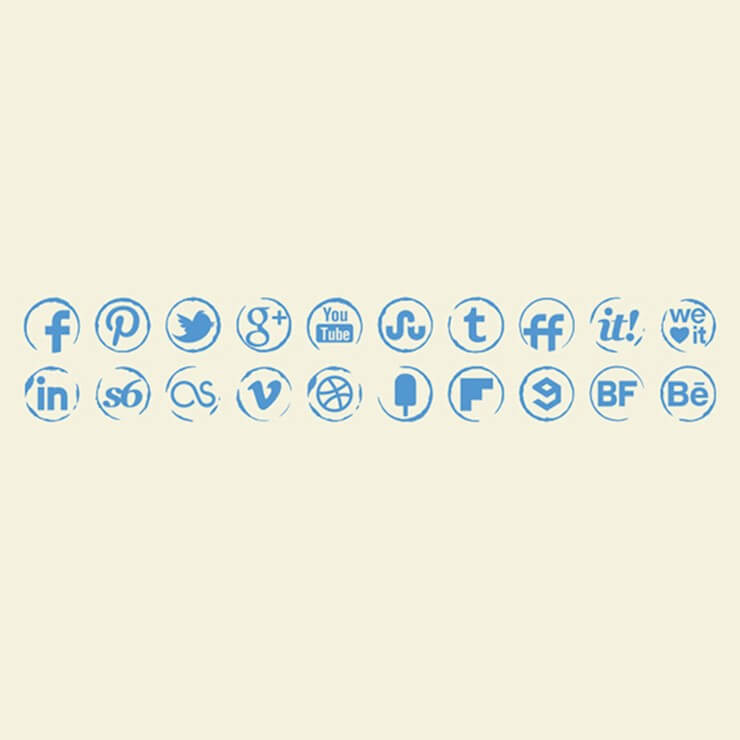 Download these polygon social media icons in AI format.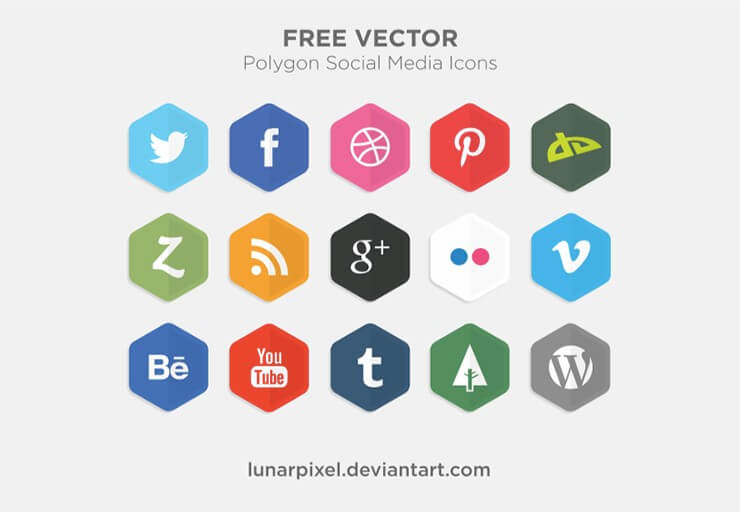 These social media icons are shaped in petals with shadows.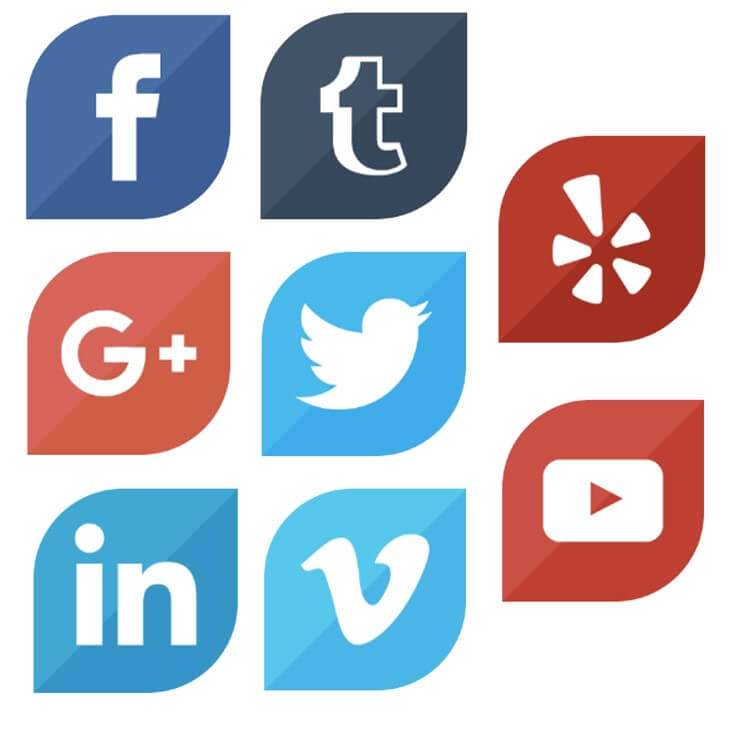 Here are 65 icons in circles for different tools and social media apps, including Android, Gmail, Google Drive, Behance, and Instagram.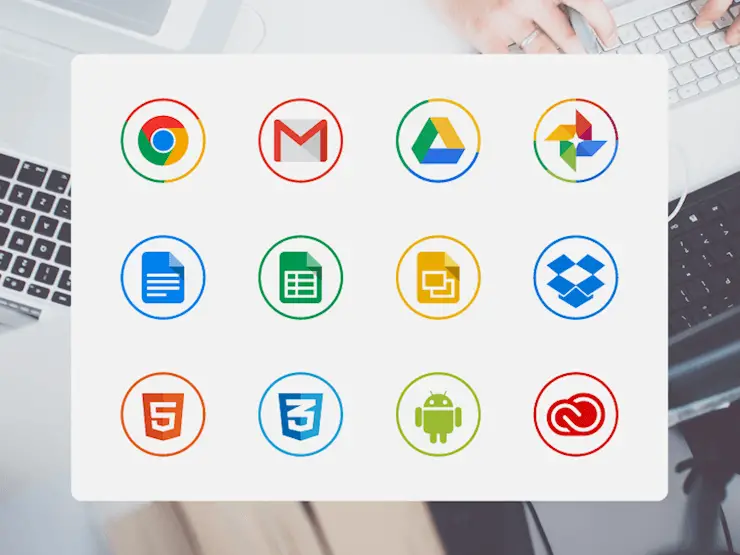 This is a package with 20 icons of popular social apps such as Pinterest, Facebook, Twitter, and others.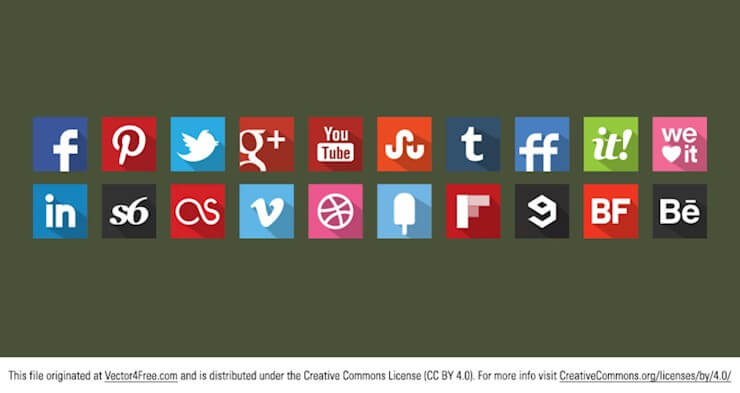 A creative splat vector icon set that can be used for websites, landing pages, blogs, banners, etc.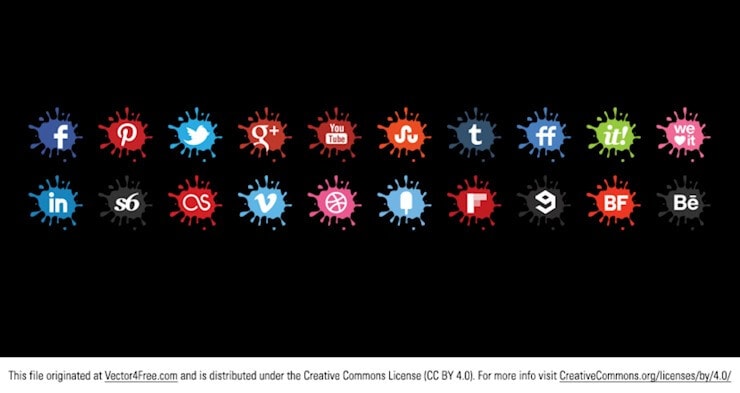 This cute set of social media icons will be a perfect choice for feminine, girlish websites and pink backgrounds.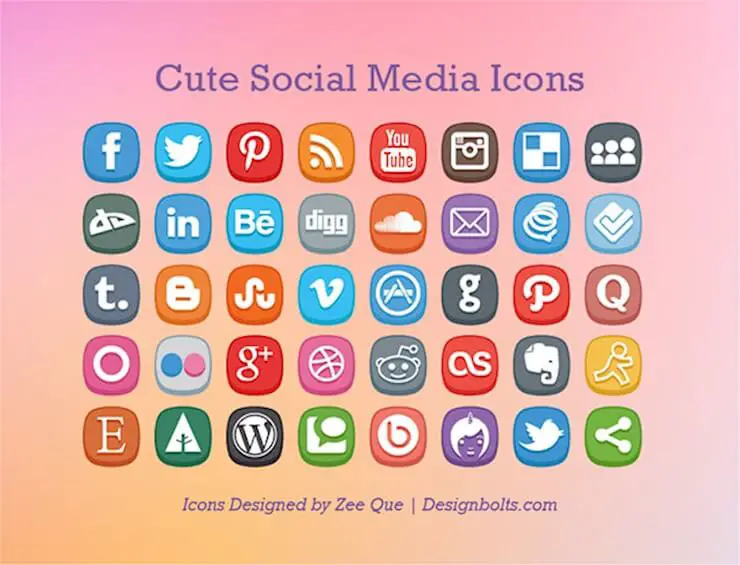 You can download this pack of social media icons right from Dribbble page in Adobe XD.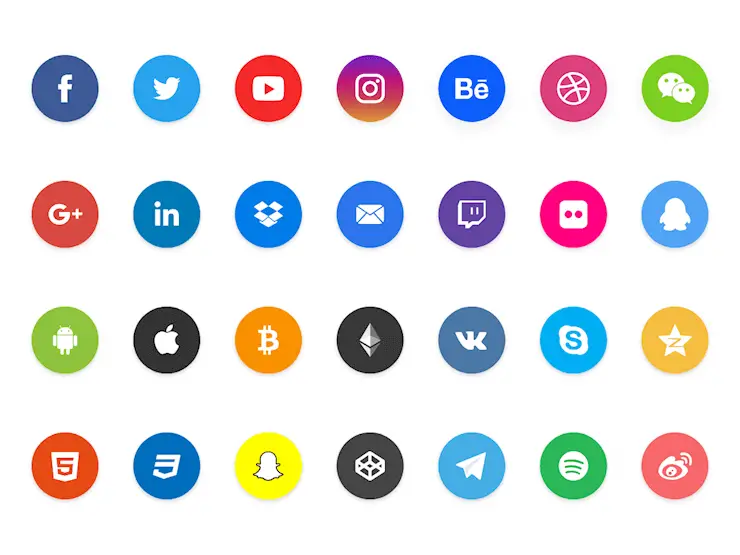 Here are 30 icons including Skype, Instagram, Pinterest, Facebook, and Google Chrome. These icons are available in color and simple black style.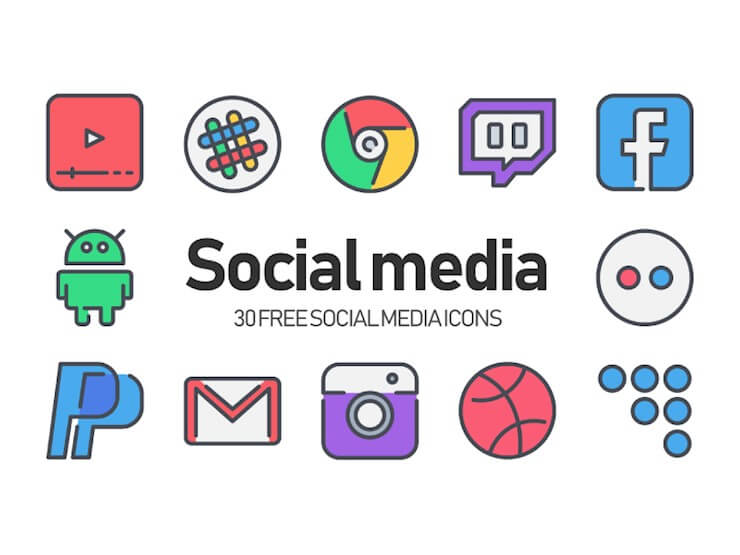 These social icons in the shape of poker chips will be an excellent solution for gaming websites and apps.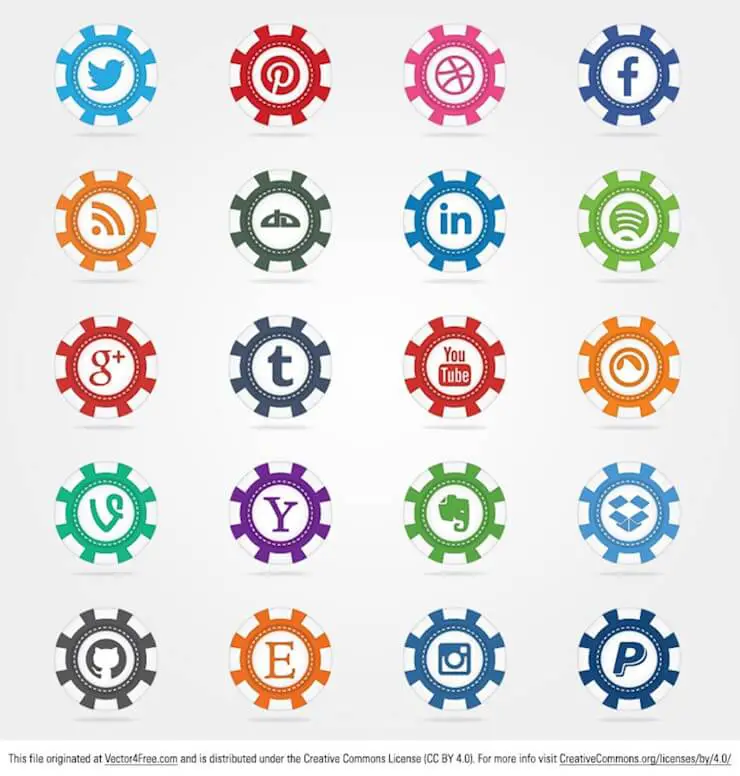 An orange set with 75 social media icons that you can purchase. It is compatible with Sketch and Adobe Illustrator.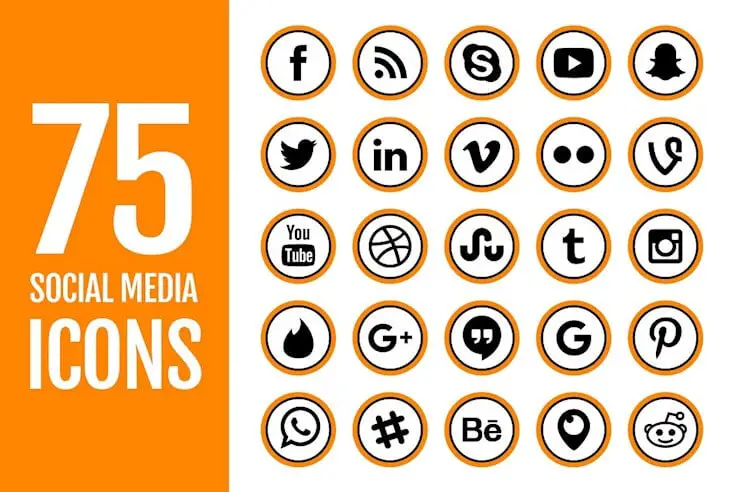 Flat social media icons in 4 different styles each. Download in SVG, Ai, and Sketch.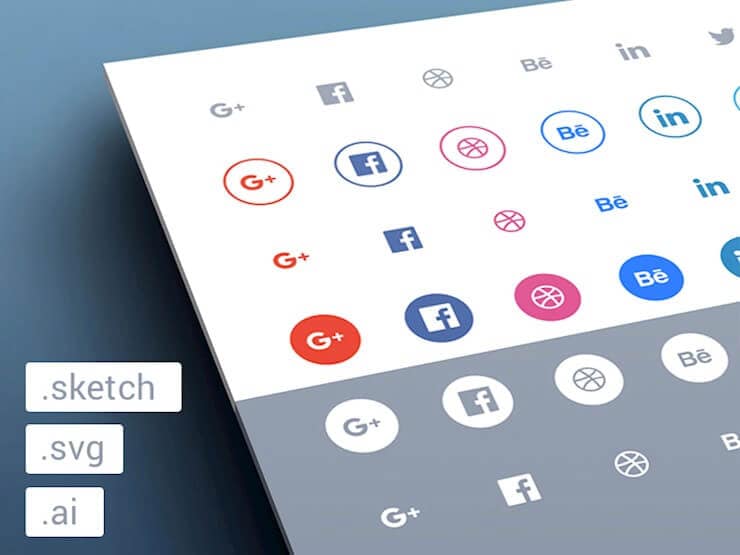 Fifty flat icons in original social media colors and black.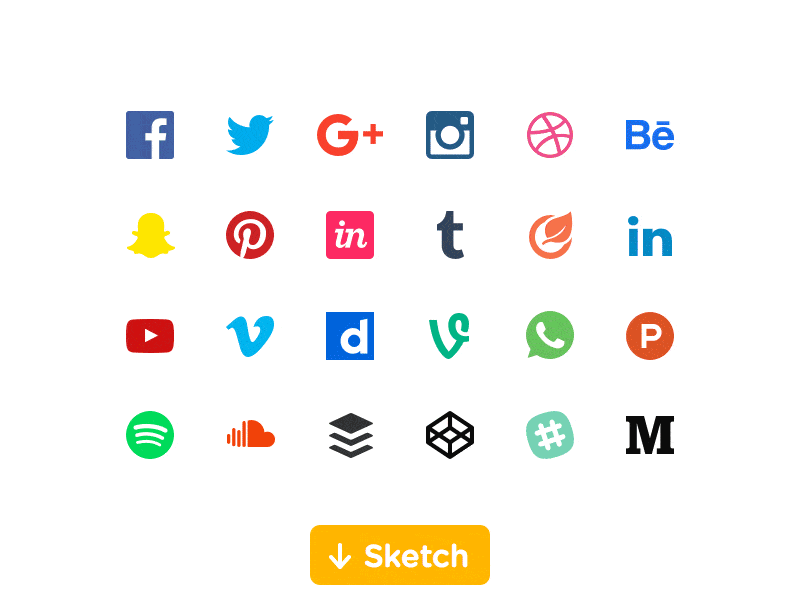 "These icons give a professional and unique look to your blogs and websites."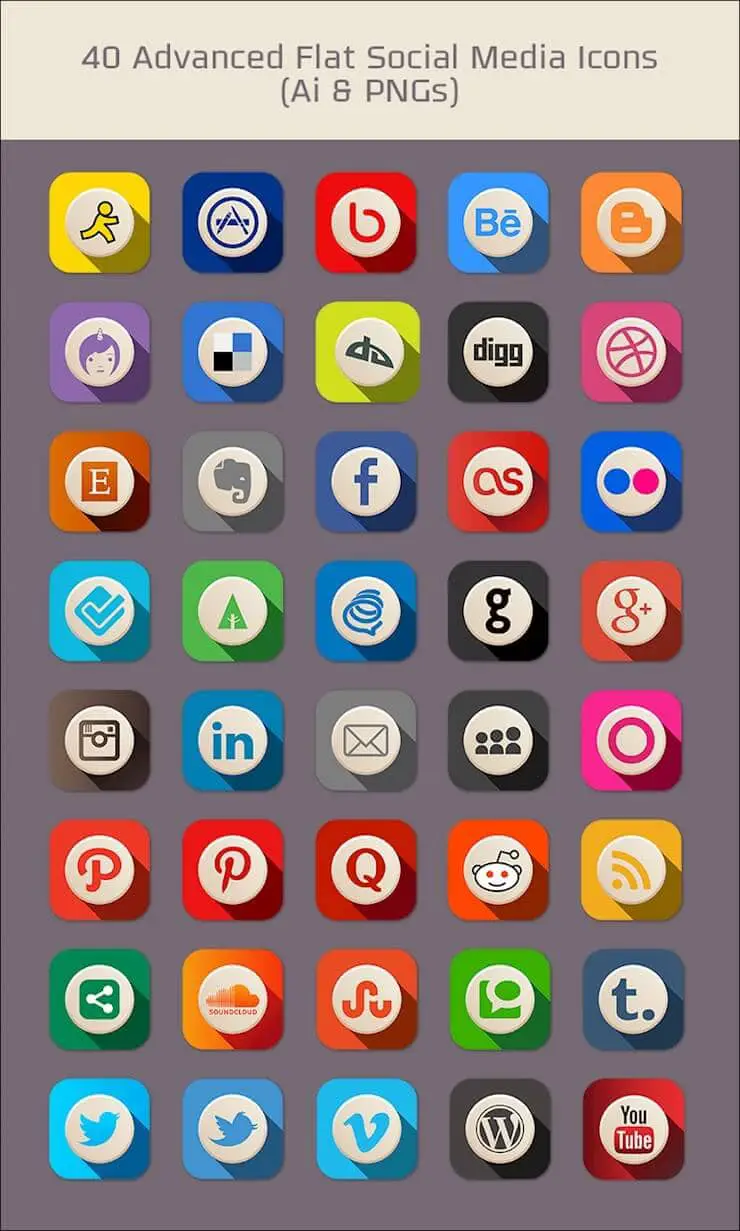 Here are 150 clean, minimalist social media icons that you can use for any design project.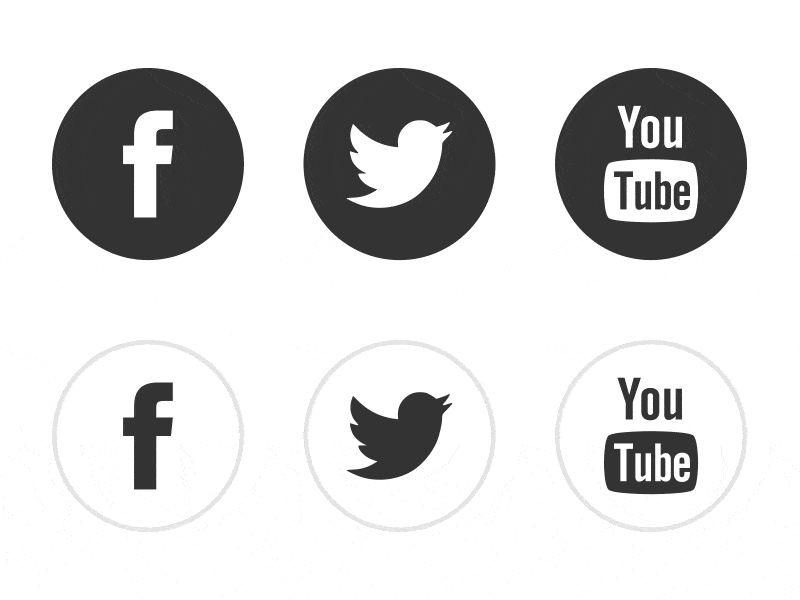 This is a social media logo collection from freepik that you can get in vector EPS format.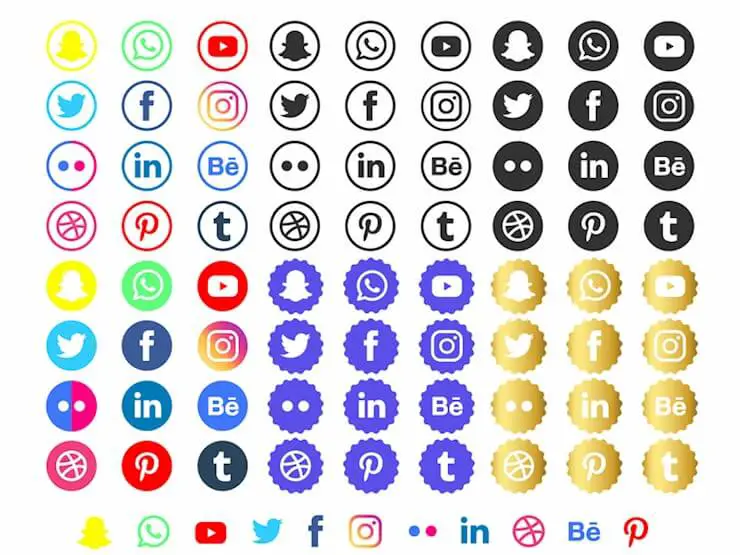 The best part about vector icons is that you can resize and scale them as you want without losing quality.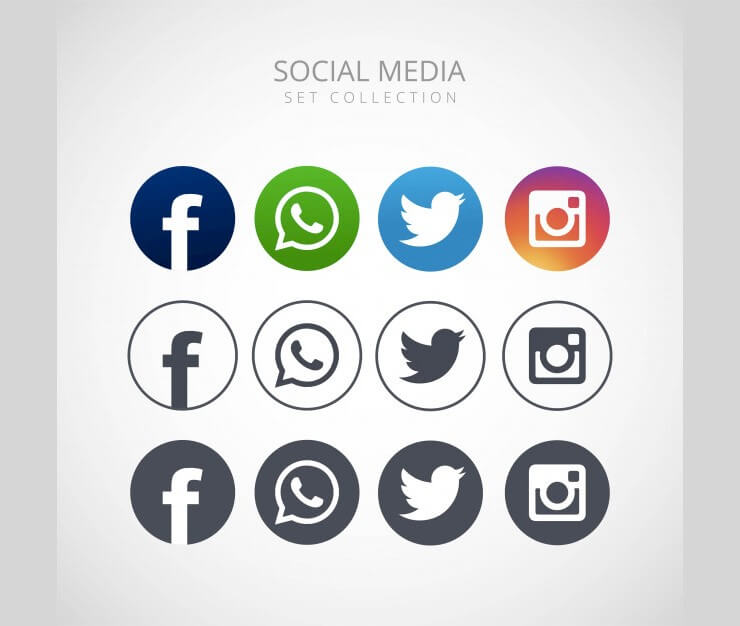 This social media logos look like painted with a brush. There are four icons for Facebook, Whatsup, Instagram, and Twitter.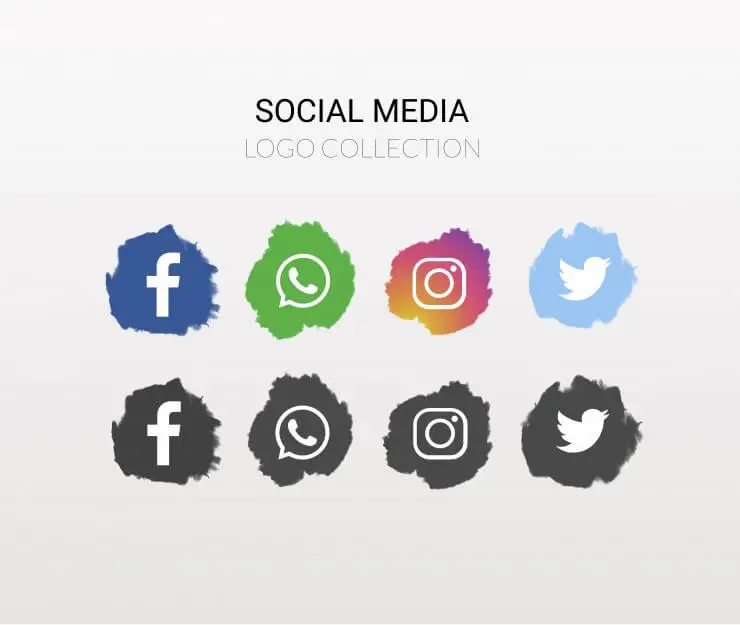 Check out these 119 free icons for social media apps and tools.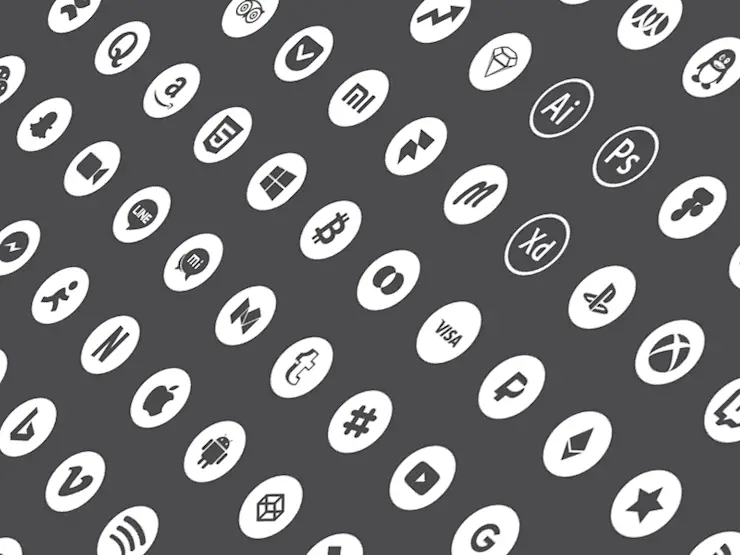 There are 20 iOS 7 style icons in circles with clean, stylish design.
Download these 35 flat social media icons from Designmodo in PNG and PSD formats.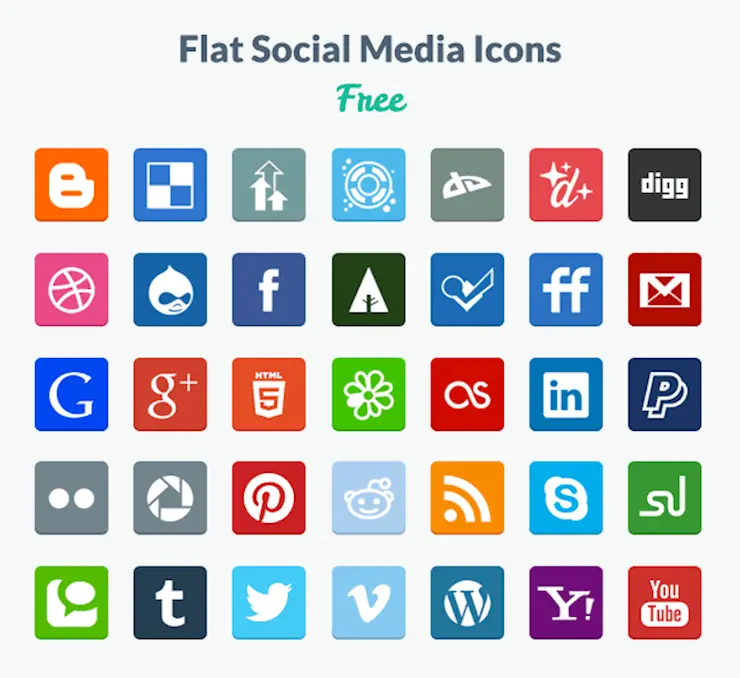 Do you need a primary clean social media icon for Evernote, Paypal, or Instagram? Then search no more.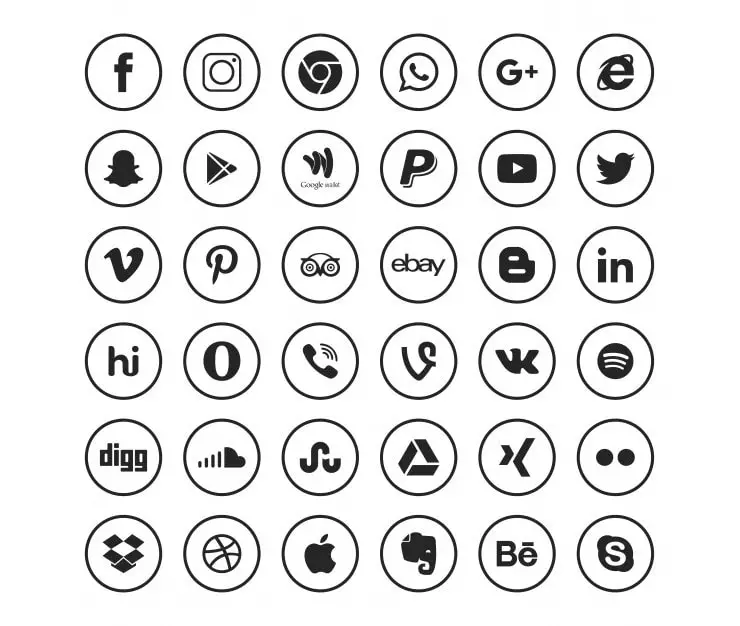 A clean social media icon set with gradient ribbons. It will look amazing if you attach these icons to a header or any other line on your site.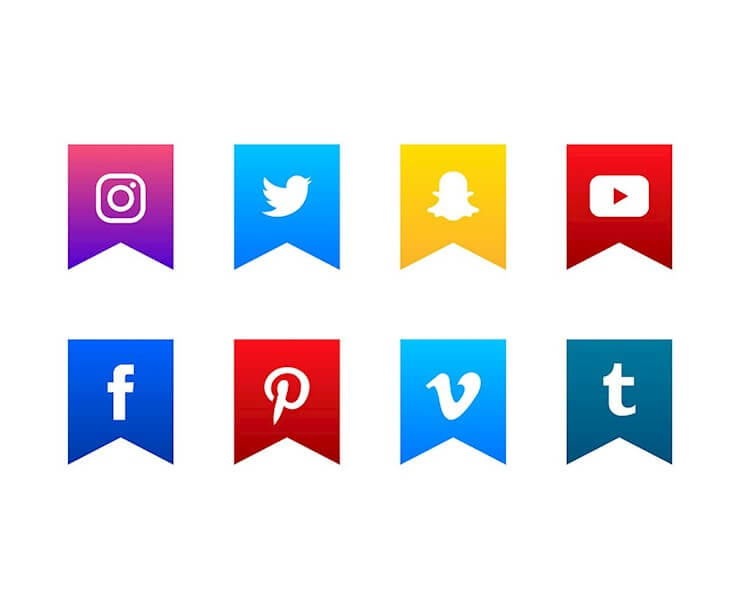 This is a free vector-based icon set for Sketch. Use them for apps, landing pages, websites and more.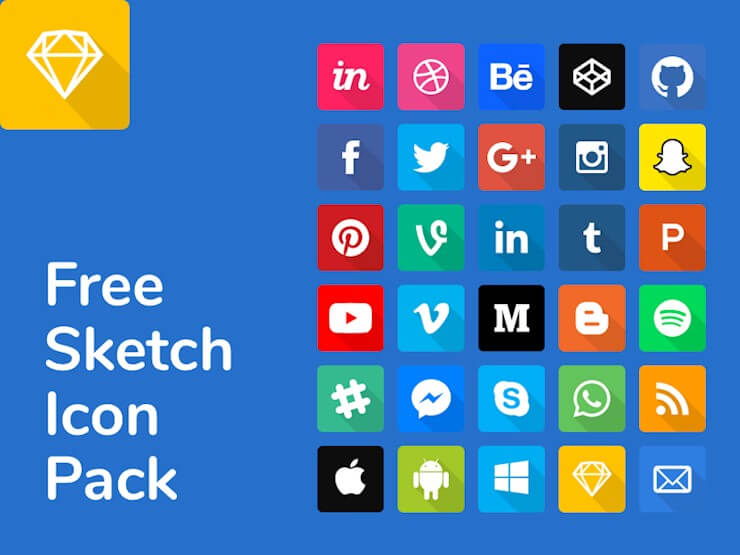 A stitches style icons in black color with red dashes.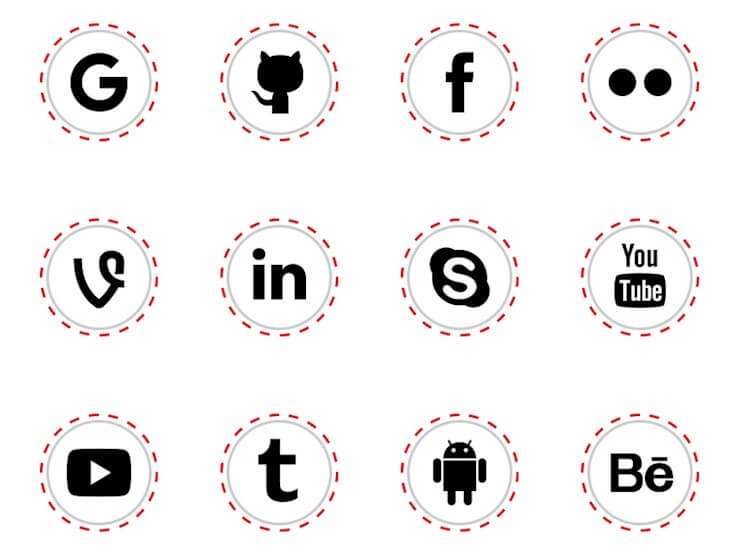 This is a black luxury social media set that will be suitable for websites with jewelry, accessories, and other premium products.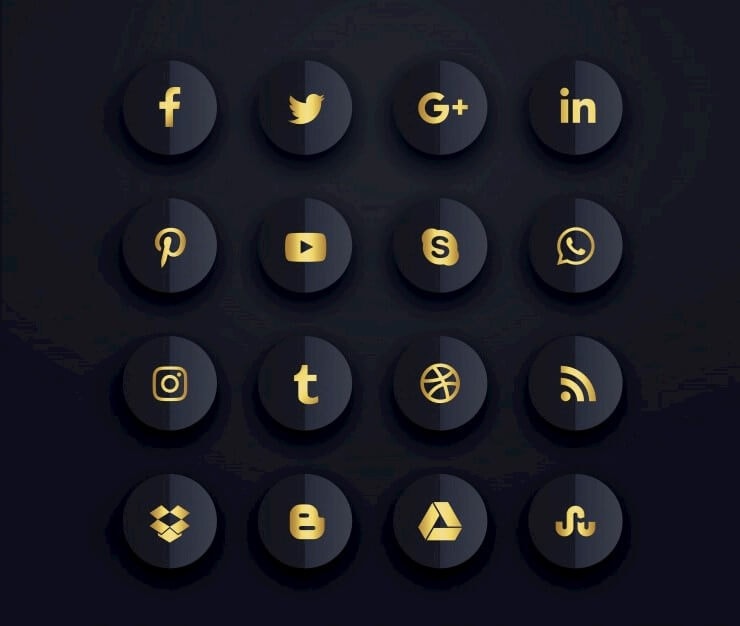 These are ten social media icons on paper with wooden background. They can be used for vintage websites.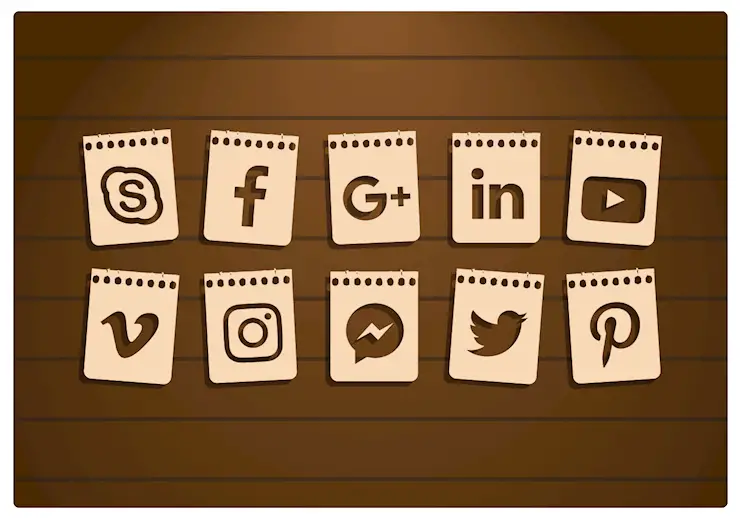 A simple clean social media icon pack with colorful squares.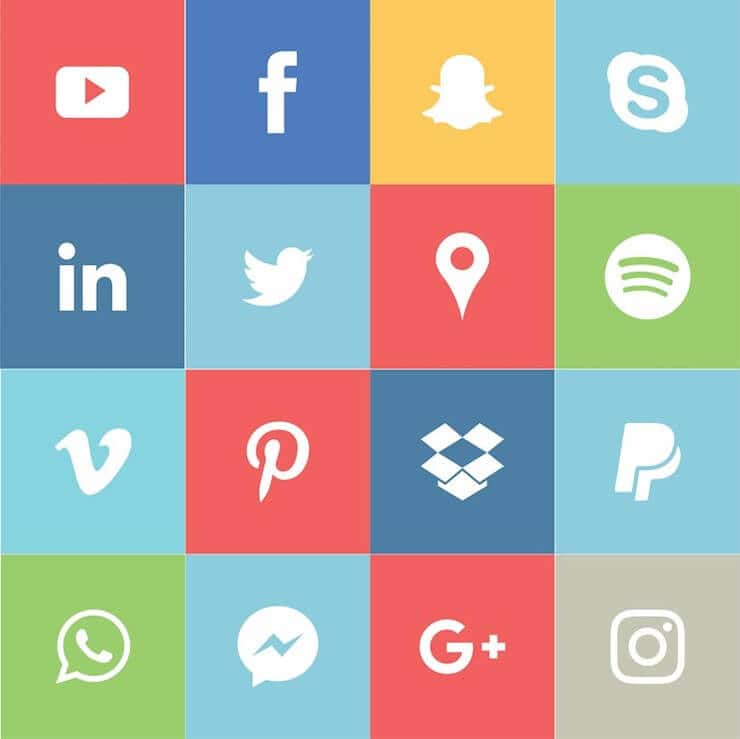 Icons for different tools including Sketch, MailChimp, Torrent, Amazon, and more.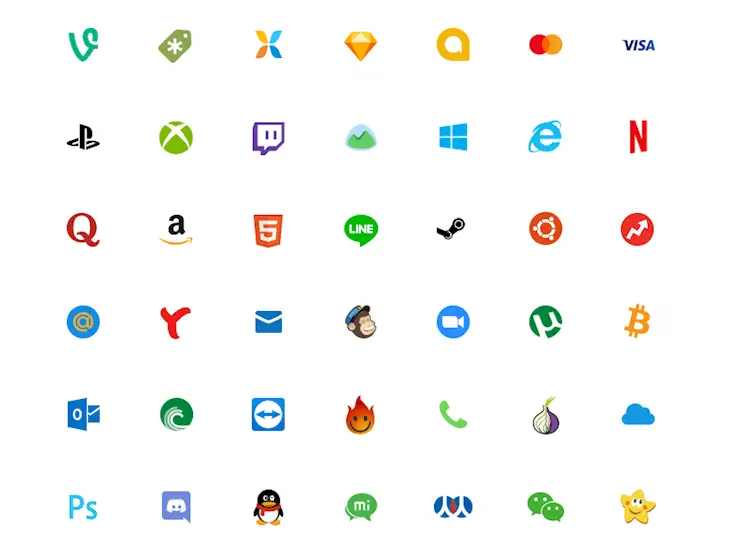 Eighty social media icons with a simple look you can download on Github for Sketch app.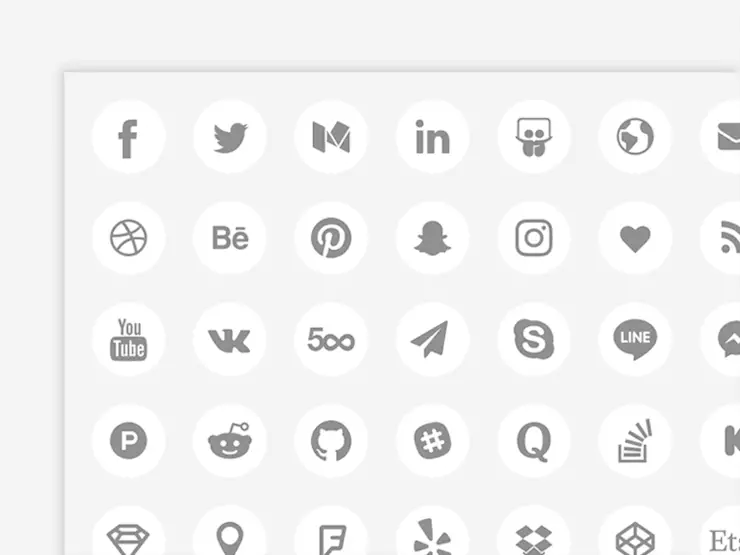 This is an abstract social media icon set in abstract style. They look like small stamps in color and black.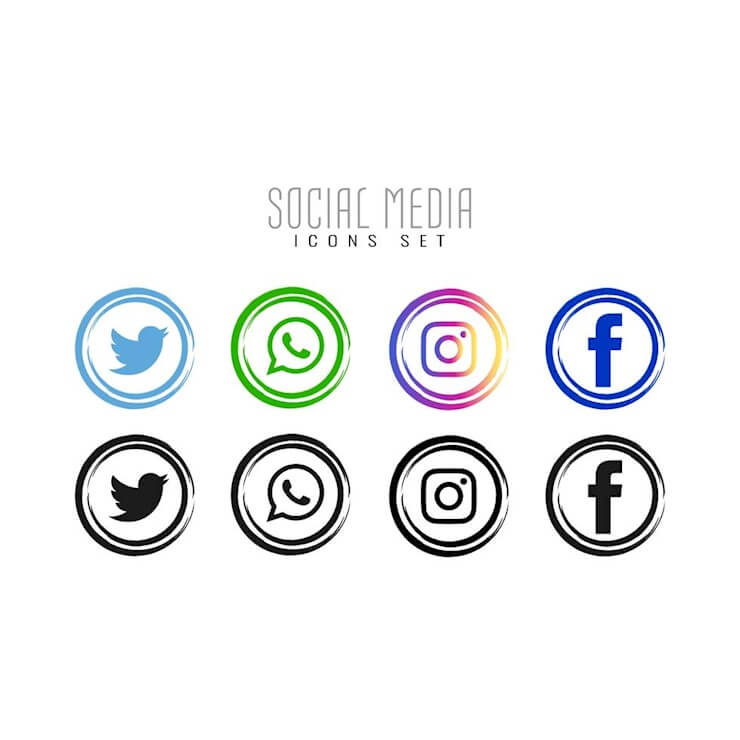 Twenty-five social media icons including Linkedin, Facebook, Twitter, Instagram and more. You can get them in PSD format and then modify as you like in Photoshop.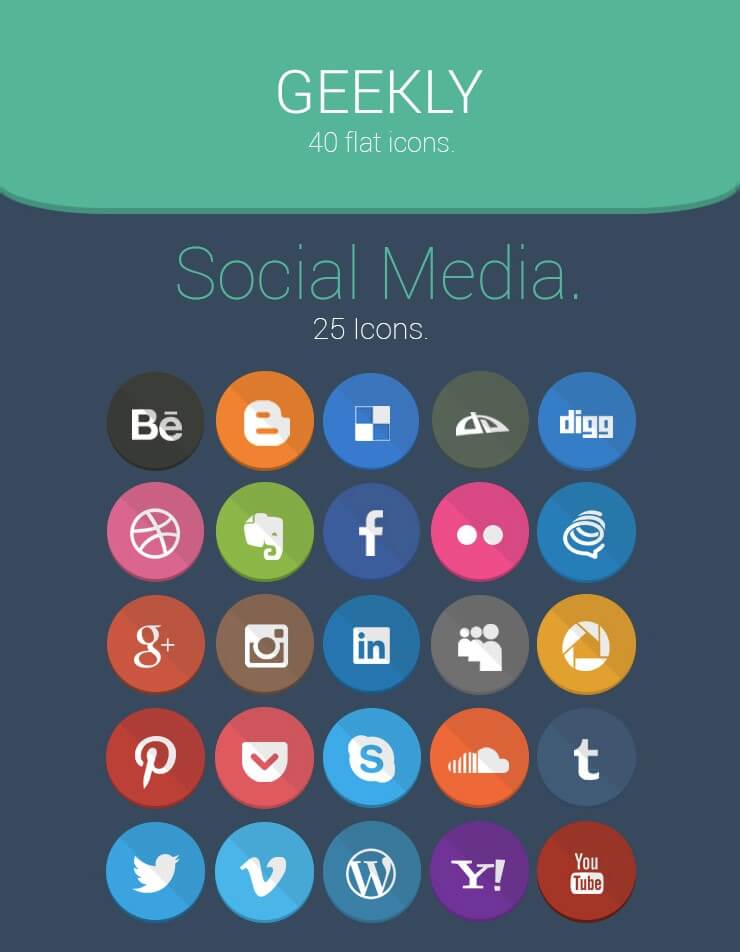 Beautiful simple flat icons in circles and squares.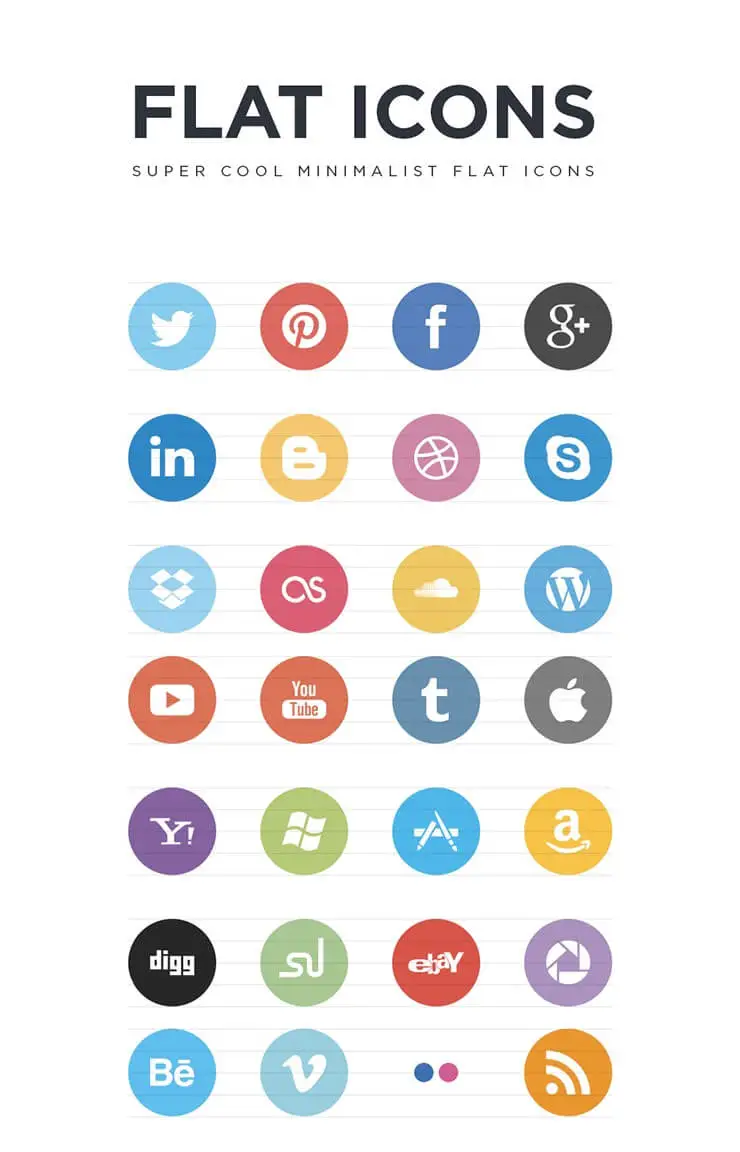 Free red social media icons with a stylish gradient. Download them fight from Dribbble in the zip file.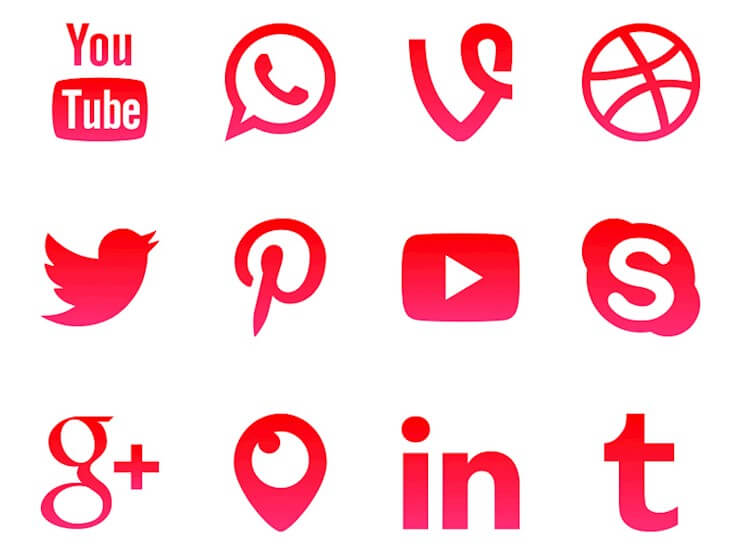 This is an icon pack that you can download in different sizes from 48 to 512 pixels.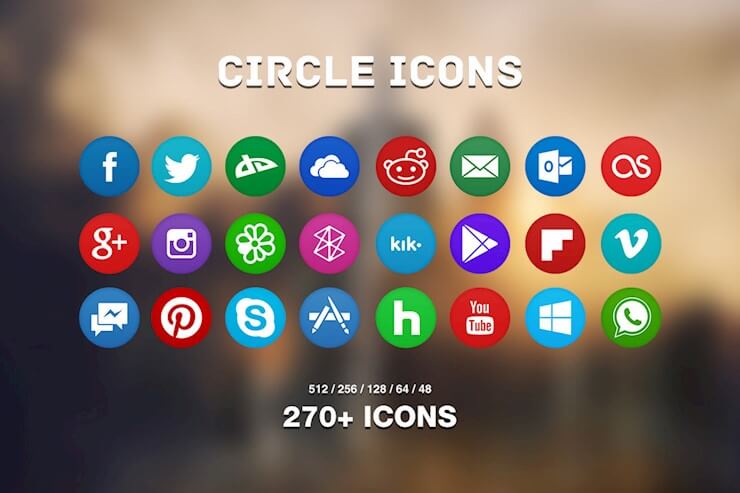 You can download this icon set in PSD format right from Dribbble.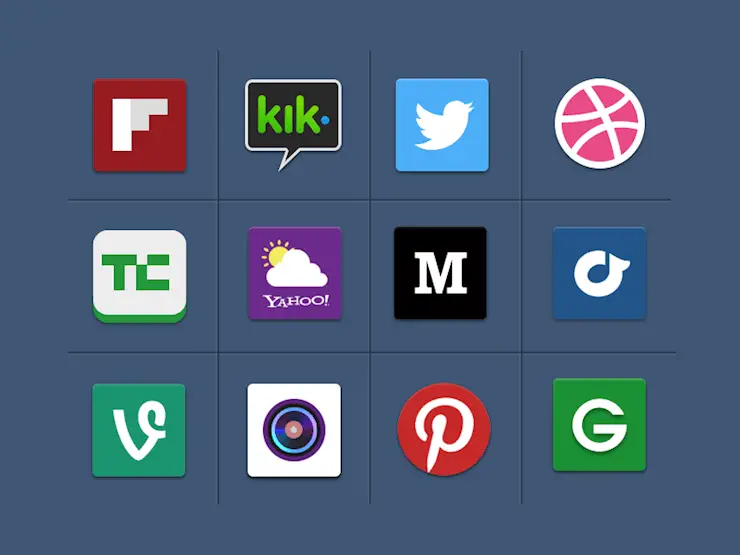 "34 free social icons from Materia icon set. Free for commercial projects. "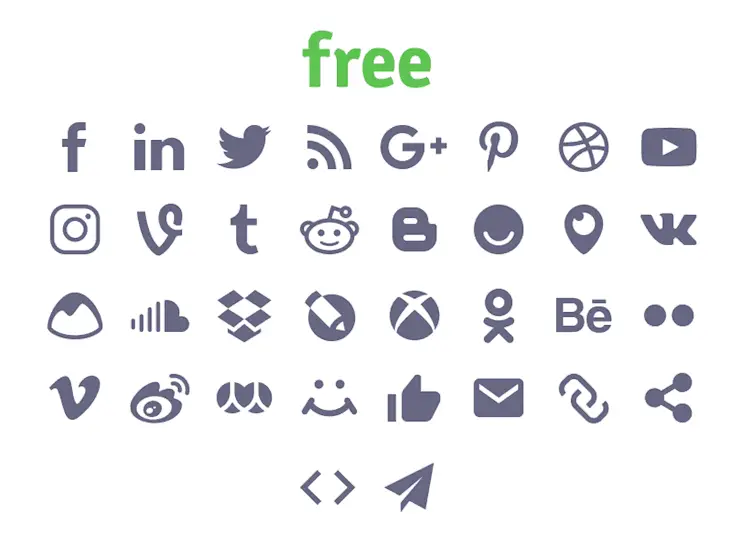 This is a premium quality icon set for social media featuring Icons included for: Amazon, Android, Apple, Appstore, Behance, Blogger, Bing, Dropbox, 2x Digg, 2x Dribbble, Envato, Ember, Evernote, Facebook, Flickr, Forrst and more.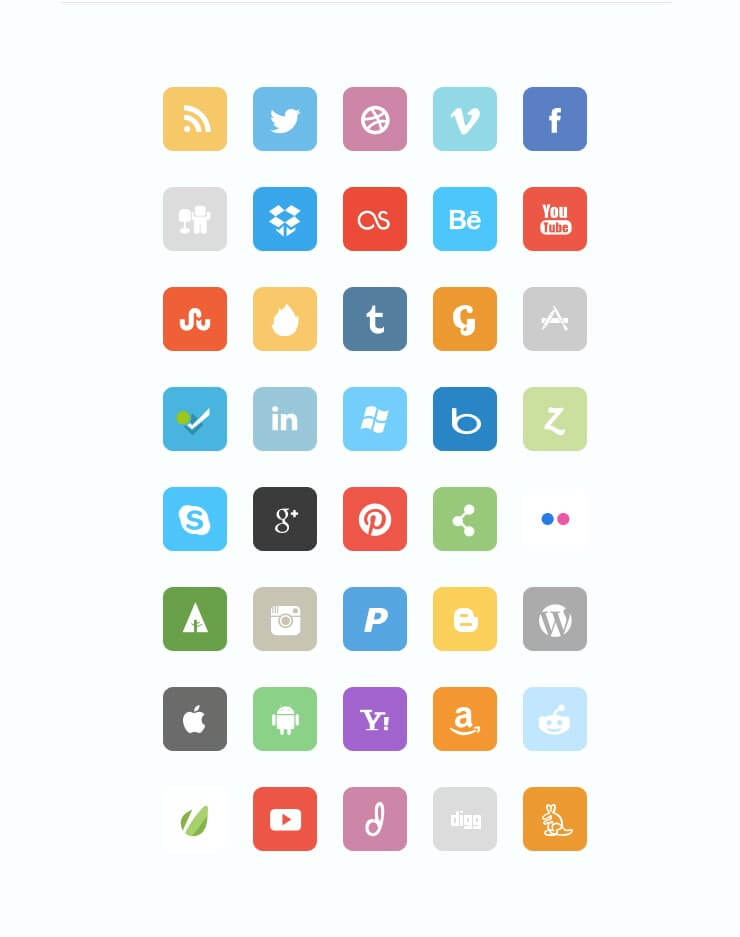 This is a social media icon set with shadows. They can be used as buttons for your website or blog.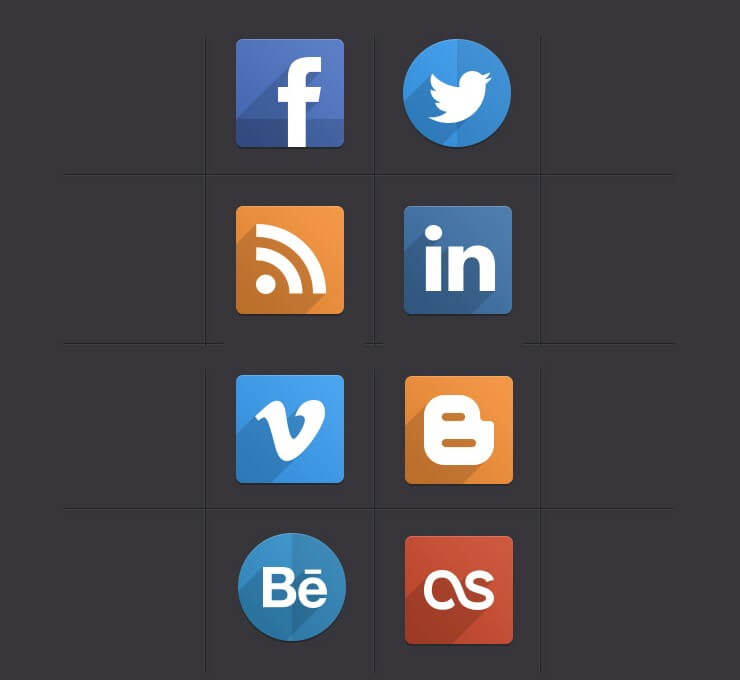 Bright, modern icons for social media apps with stylish outline design.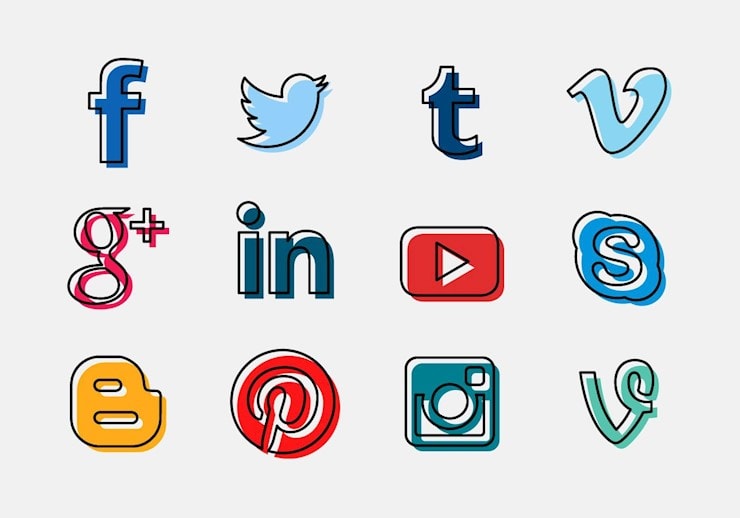 Download these fantastic watercolor splash icons from freepik in vector format.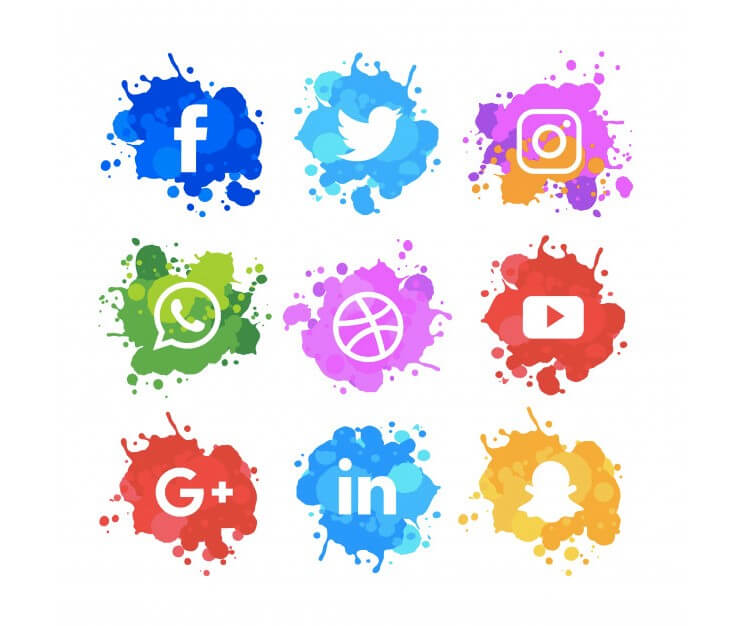 Would you like to add some retro vibes to your project design? These vintage feel icons are exactly what you are looking for.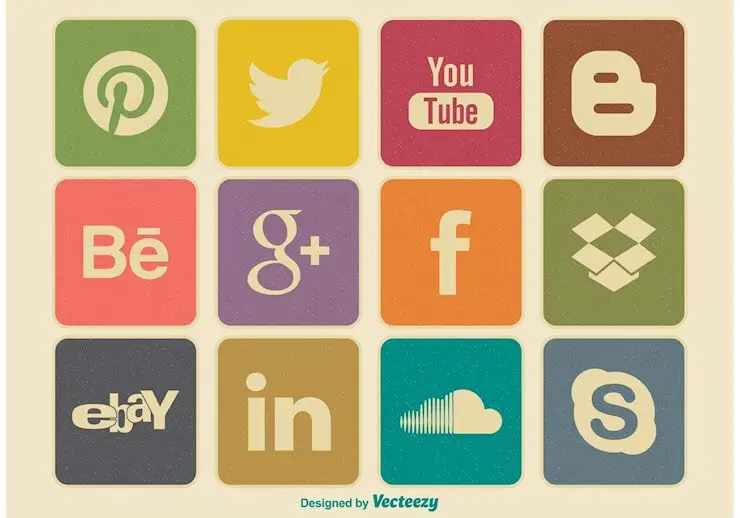 Ninety vector icons for social media with rounded corners and modern look.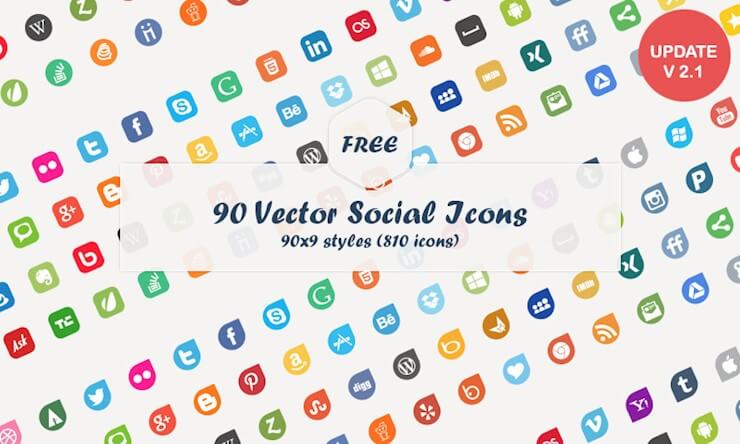 These icons look like stamps on the watercolor splashes — a perfect fit for creative projects.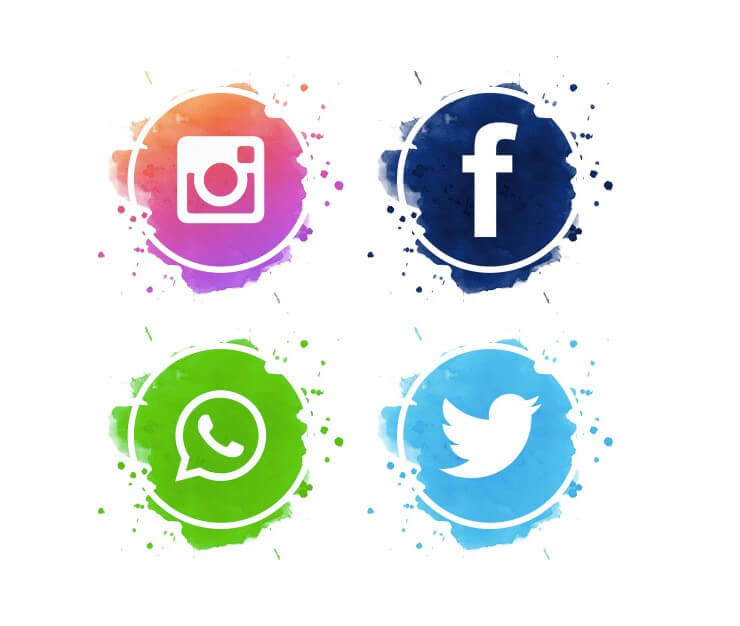 All favorite social media icons with great, stylish dashes and circles.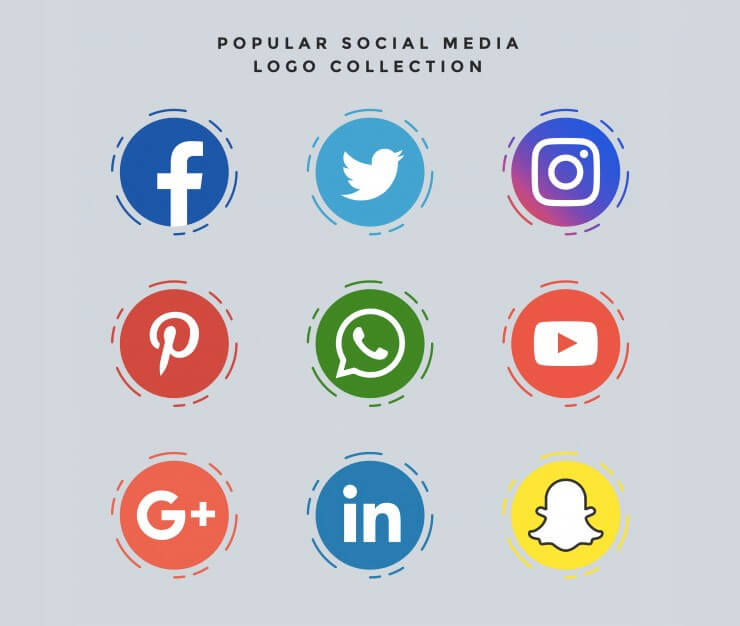 Over to You
Do you like this list of free social media icons? What icon set are you going to use for your next project? Share with us in the comment field below. And don't forget to check out our amazing collection of weather icons.