With Halloween approaching soon, it's always fun to start decorating early. We're not talking about decorating your homes, but rather your digital spaces! Why not be in theme, and decorate your website, cellphone, tablet, and even your social media profiles?! This will surely add some excitement and enhance your Halloween experience this year!
We collated our favorite Halloween icons that we really think can bring out more fun during this spooky season. These icons are all free to use, and easy to download. You can also use these icons on your business cards, greeting cards, invitations, and more!
How to Use Halloween Icons for Digital Design?
Before we dive into our list, let's discuss how you can utilize these Halloween icons in your digital design. There are a lot of ways that you can use icons in your designs such as using them for both aesthetic and functional reasons.
Halloween Icons as Visual Accents
For starters, icons can be a great visual accent that you can incorporate in heavy test designs. If your design is full of text, it would be great to incorporate an icon to give your viewers a break from the text, plus the overall look will be easy on the eyes.
Halloween Icons to Mark Key Points
If you want to emphasize something, adding a cute Halloween icon can be a great way to mark and stress the importance of something that you want to convey. In this way, using a Halloween icon will also add some fun to your design.
Halloween App Icons
If you're the type who wants their phone apps to always follow the current season, then you can surely customize your phone app icons with cute Halloween icons this upcoming Halloween! If you don't know how to do this, it's pretty easy to learn how to do it. Check out our tutorial on how to change your app icon aesthetic here.
Halloween Icons Aesthetic
Our list of our favorite Halloween Icons comes in different Halloween aesthetic, to cater to multiple types of designs. These icons are all free to use, some need attributions, and some come with a license that's free for commercial use.
Halloween Essentials Halloween Icons
We love this classic set of Halloween icons that feature all things Halloween! From Frankenstein to the grim reaper, this set of icons truly embodies the Halloween essentials we know. You can use these icons on kid-friendly designs that still show a bit of spook. To try out and download these icons, click here.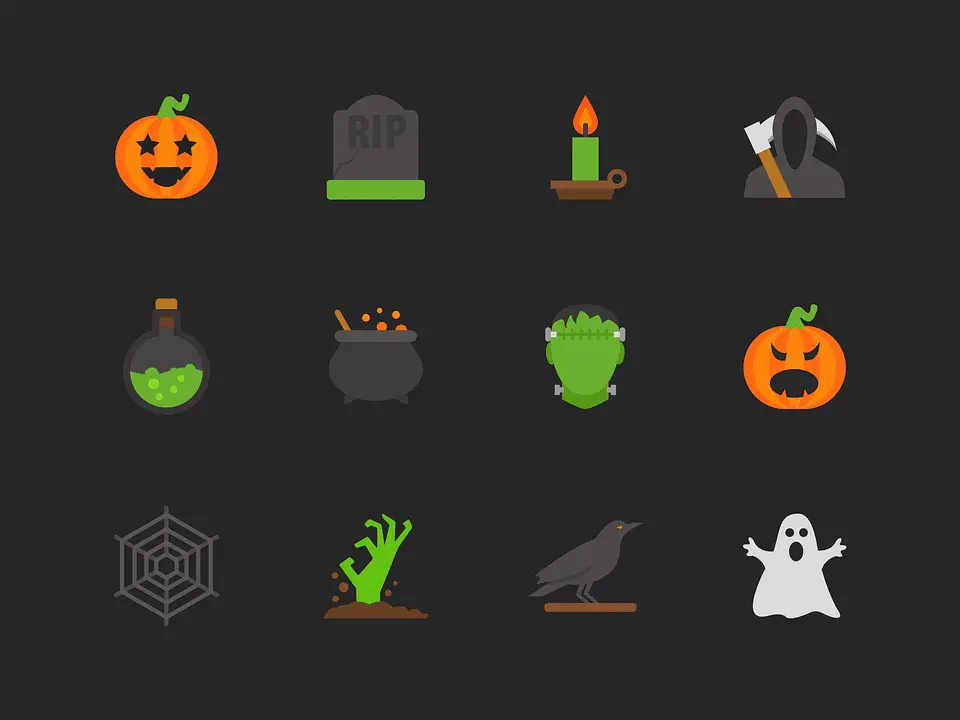 Trick or Treat Halloween Icons
You can't have Halloween without a trick or treat! These cute icons from Vecteezy truly capture trick or treating with some candy, costumes, and a bit of spook! Try these icons here!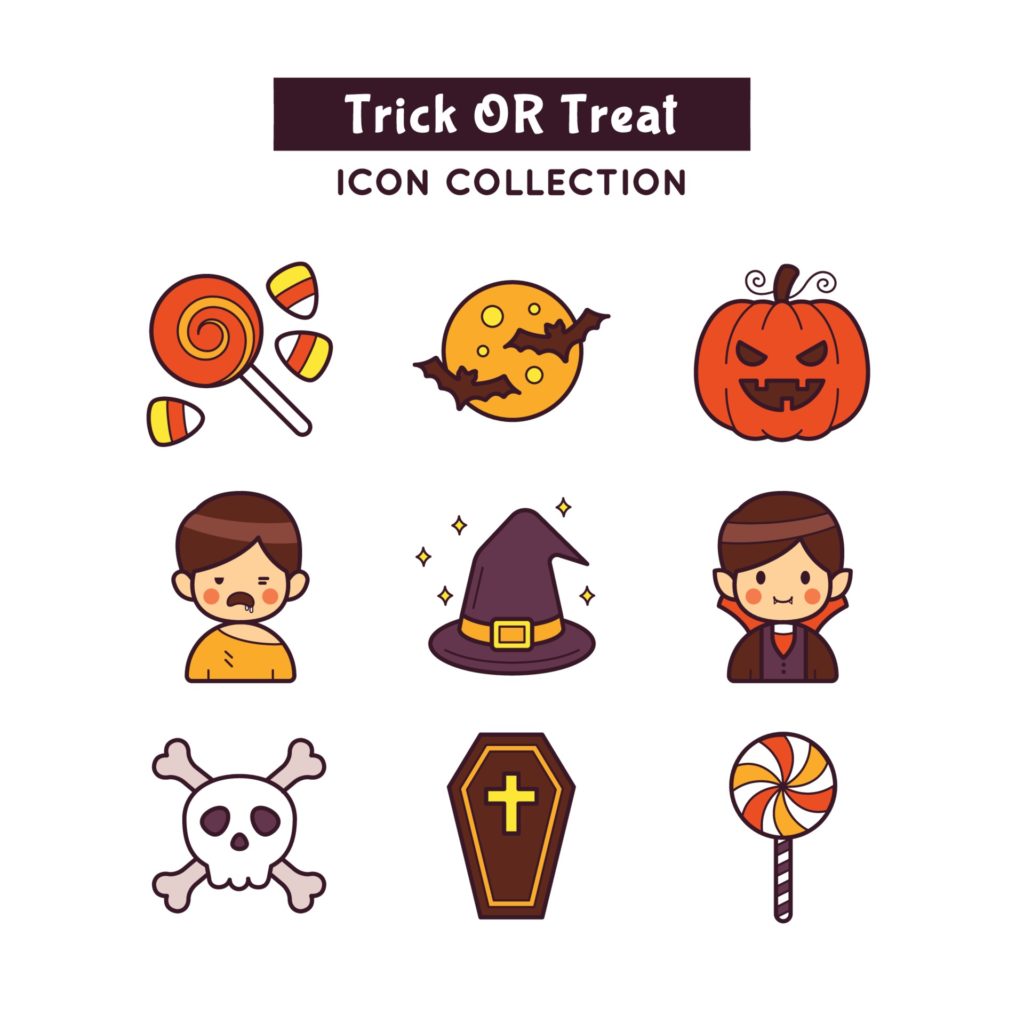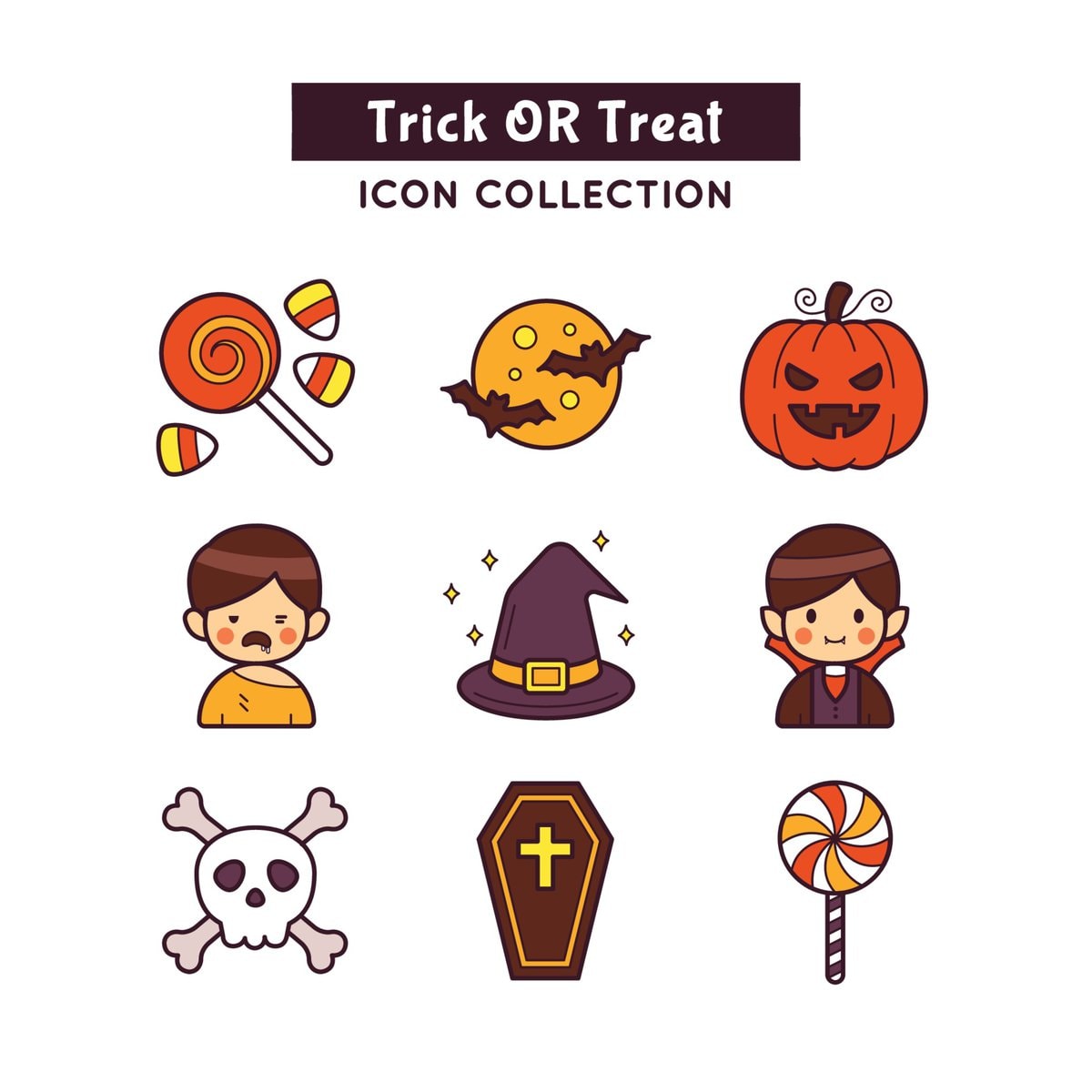 Pumpkin Halloween Icons
These colored pumpkin Halloween icons are great not only for Halloween but for the whole fall season as well! These icons perfectly express the reality of pumpkins – that they're perfectly imperfect with different shapes, sizes, and colors! We reckon these icons would be a great accent to any of your Halloween or fall-inspired designs. Click here to download it!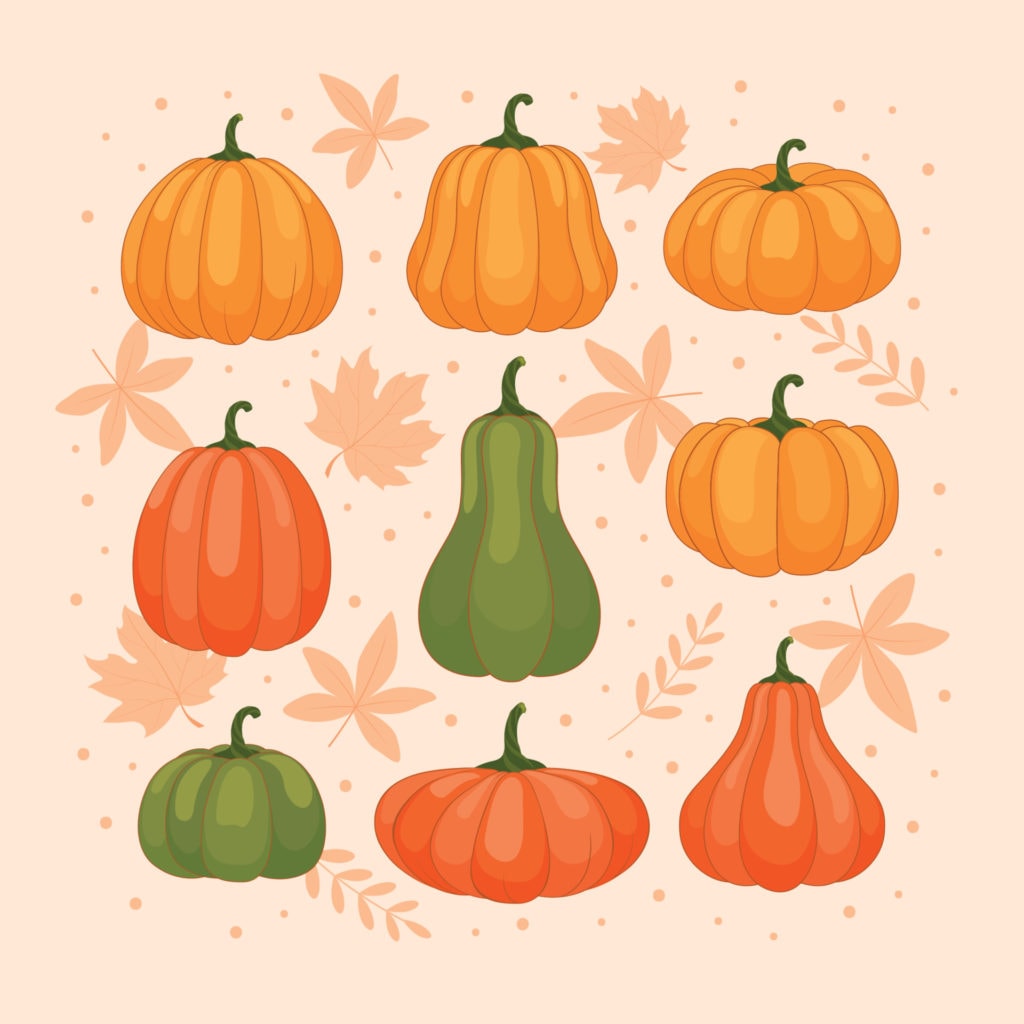 Jack-O- Lanterns Halloween Icons
Here's another pumpkin icon style that we love! Pumpkins with faces on them! Don't these icons just bring a lot of fun? If your digital designs are more kid-centered, these kid-friendly pumpkin emoji Halloween icons are perfect! They're free to use and easy to download here!


Halloween Aesthetic App Icons
Transform your phone's apps into Halloween-themed to celebrate this fun and spooky holiday! We found these super cute Halloween-inspired social media app icons that you can use to create a custom phone design this fall season. The best part is it's free to use! If you want to learn more about customizing your phone apps, check out our tutorial on how to change your iPhone icon aesthetic. Make sure to download these Halloween Aesthetic App Icons before you do anything to your phone!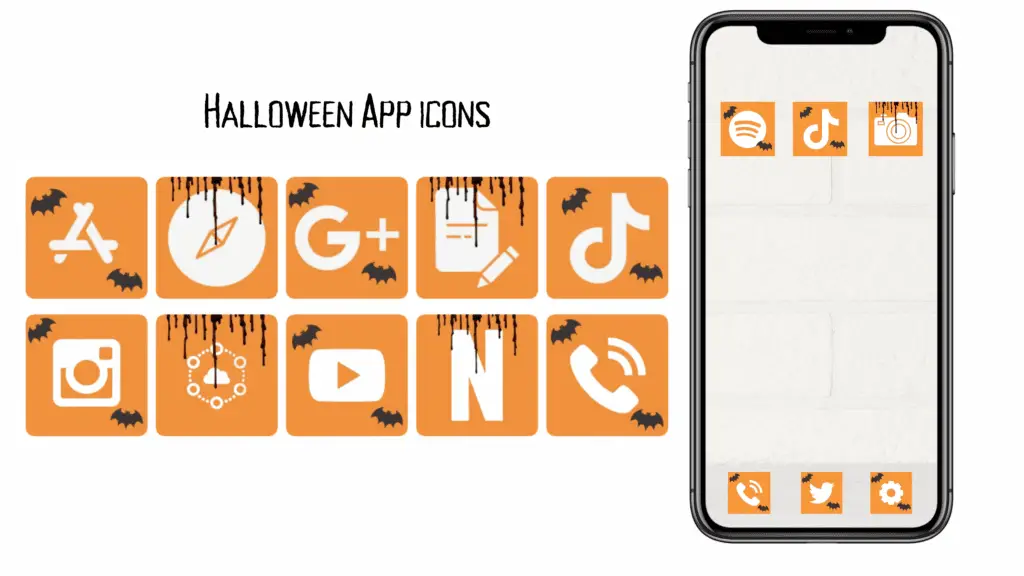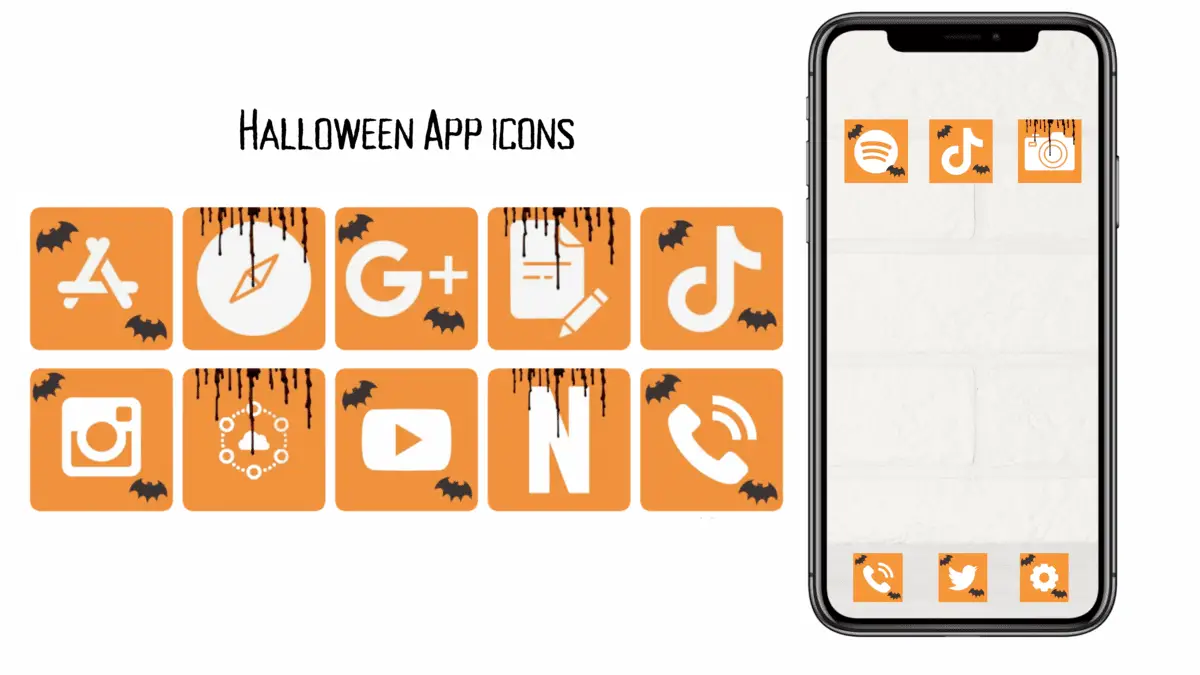 General Halloween Icons
These icons definitely are one of our favorites! The Halloween icons that flaticon showcases touch on different styles. They have black and white icons, colored icons, small icons, outlined icons, brush-style icons, and many more. Click here to download!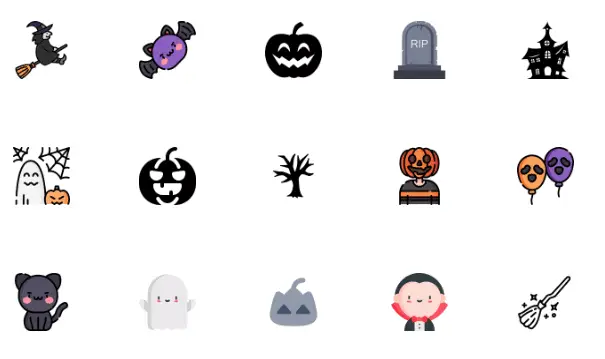 Spooky Halloween Icons Aesthetic
If you like Halloween for its creepy, gory, spooky side, then these icons are the one for you! These black and white icons feature more scary looking icons than the usually cute friendly Halloween icons that we've tackled earlier. We like how it's simple, yet still creates a statement and can surely be great in any design that calls for a more scary impact. Download these icons here!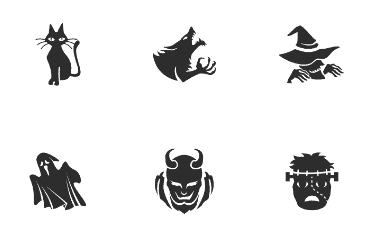 Bat Halloween Icons
Bats are somewhat essential in the Halloween scene, so we figured we gotta share a bat icon on this list. We particularly like this one cause it showcases different bat illustration styles that you can choose from. Try these icons out here!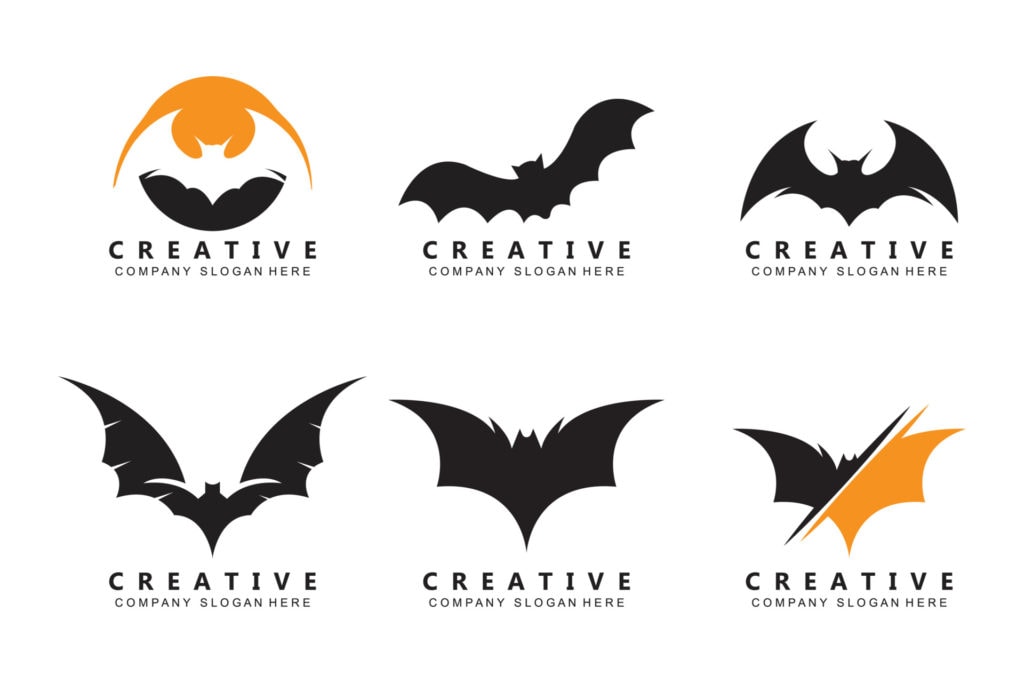 Cat Halloween Icon
Black Cats are also pretty relevant during Halloween and we definitely thought we shouldn't miss it in this list. We particularly chose this cat icon cause it looks so darn cute! This is absolutely perfect to add to your Halloween-themed digital designs to complete that Halloween vibe. Click here to download this cute cat icon.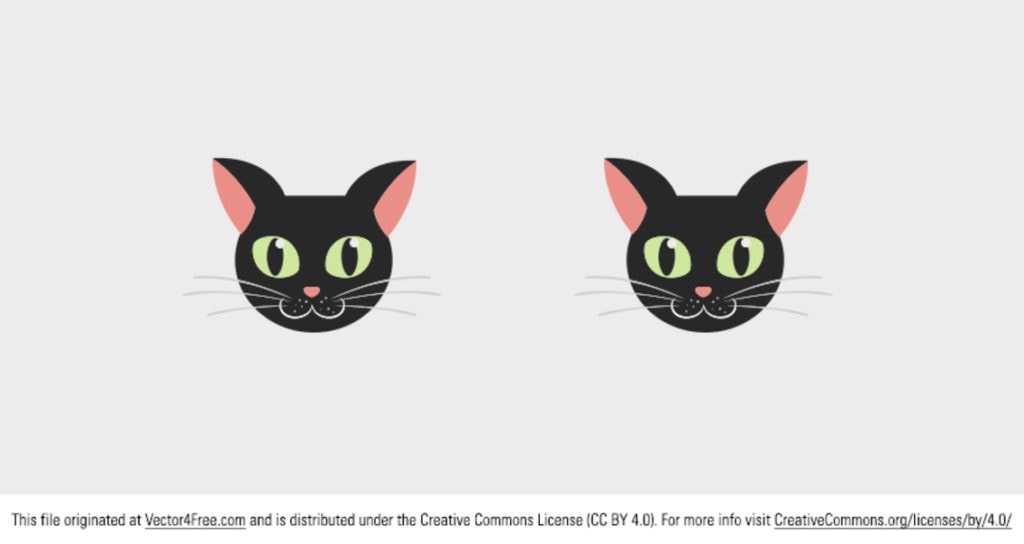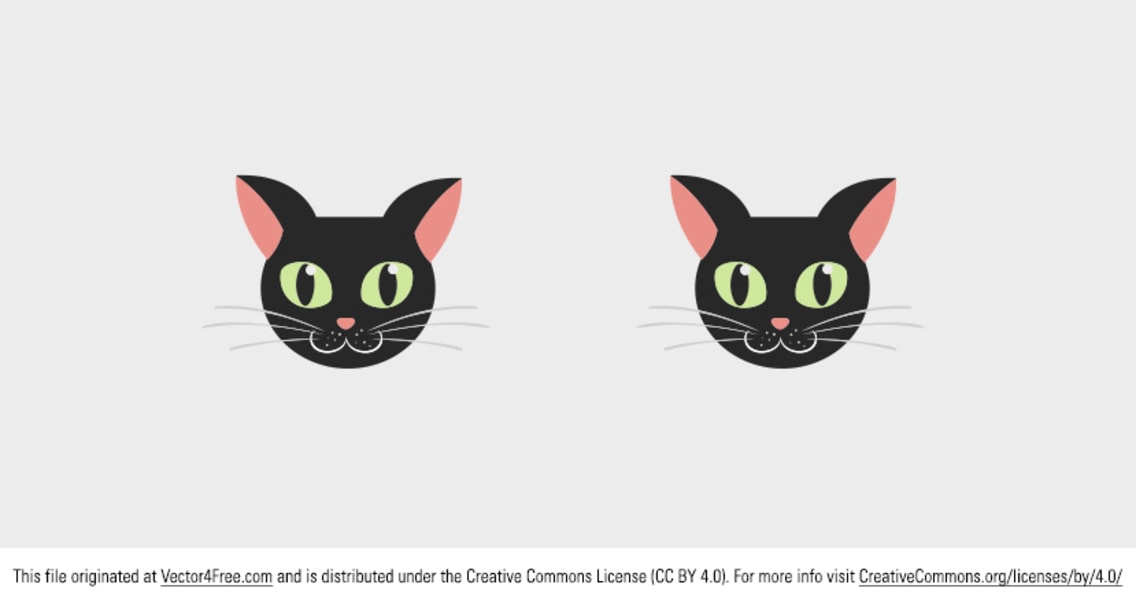 More Halloween-Themed Freebies
If you want more Halloween-themed freebies, check out our posts on our favorite FREE Halloween fonts and our favorite Halloween slide templates.