A big part of the Christmas season is Christmas Cards! Even if We're all well into the digital age, it's still lovely to send out Christmas cards to your loved ones through snail mail or email. There are tons of different Christmas card designs out there, and it's pretty hard to choose, so we created a condensed list of our favorite Christmas card templates that are all free for personal use.
You can use these cards for printing or for sending them out through email. Check out our list below!
Sweet Christmas Free Christmas Card Templates
This free Christmas card template, is true to its name, as it features a lot of Christmas sweet treats! This card perfectly embodies traditional holiday desserts, from cakes, cookies, peppermint candies, hot cocoa, and of course a gingerbread cookie! Whoever receives this card will surely be in a holiday mood! This free template can be edited and customized and downloaded for printing. Check it out here!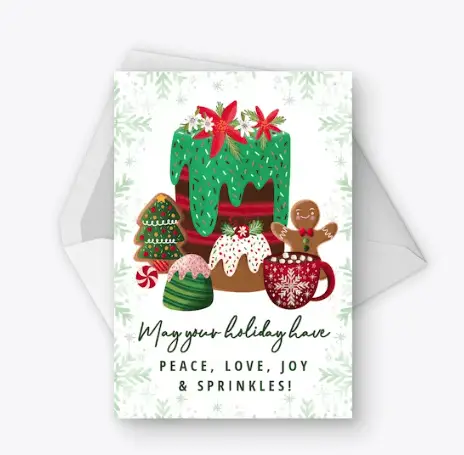 Happy Hug Free Christmas Card Templates
This is the perfect card to send out your hugs this Christmas! This adorable card will surely bring happiness to your family and friends! This specific card is also a free printable that you can check out here.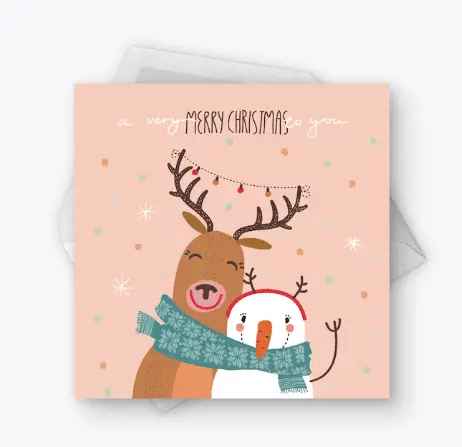 Christmas Llama Free Christmas Card Template
Christmas and Llamas are a perfect way to create a fun, cute holiday vibe! this Free Christmas card template from handmade weekly perfectly encapsulates that! You can use this design as a printable card or a digital card to send out through email. Click here to get this card!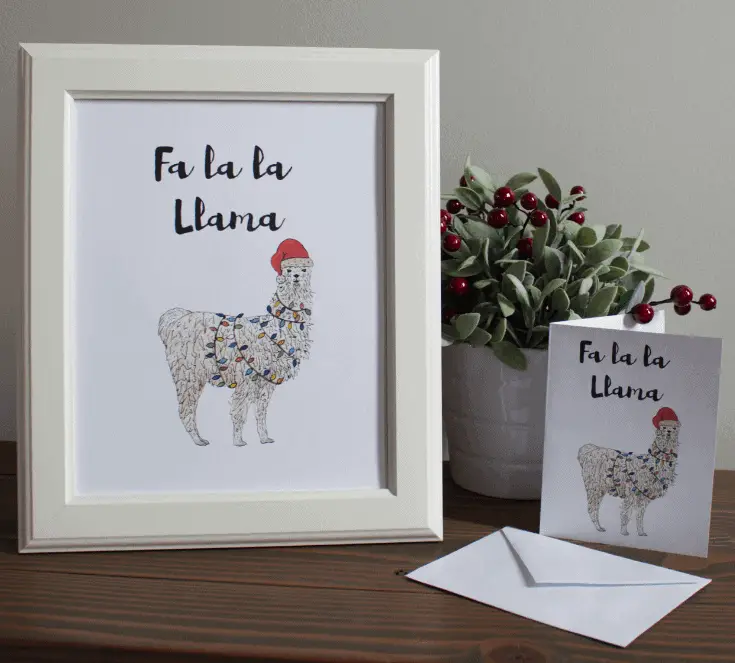 Christmas Tree Coloring Free Card Template
Here's a nice idea if you want to add a personal touch to your Christmas cards this year, why not color them? This Free Christmas tree coloring page is a perfect example of a card that you can color with your kids, or even yourself if find coloring relaxing and enjoyable. This will surely be a unique Christmas card to give this year! Click here to download.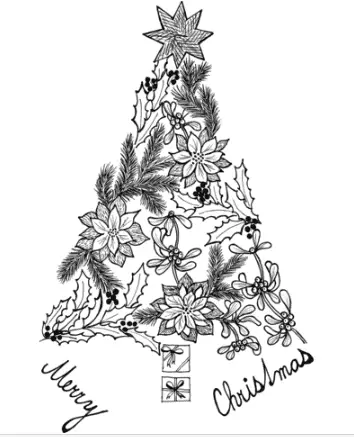 Dog Christmas Free E- Card Christmas Template
This card is perfect for dog lovers out there! The best part about this card is it's super easy to send to your loved ones! Just put in the name and email, and voila! They'll be able to receive cute dogs singing Christmas carols to them! Check out this card here!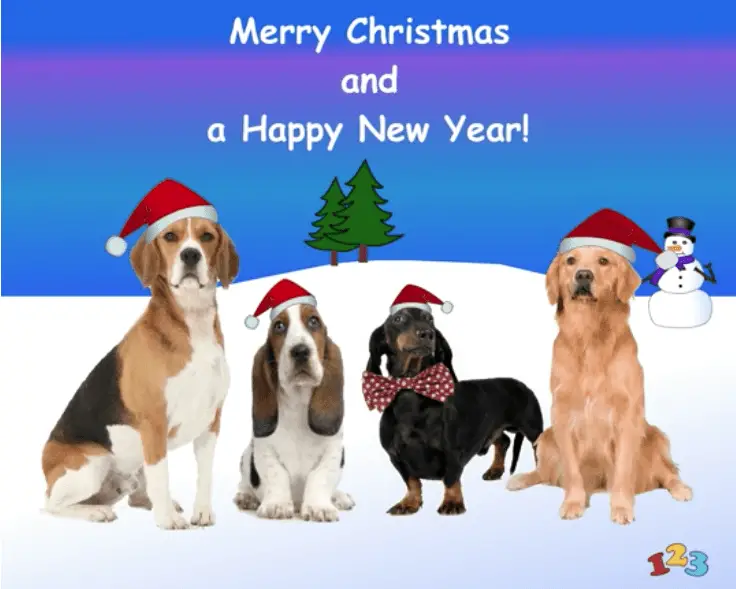 Santa Free Christmas Card Template
We can't have Christmas without Santa, or else no one will deliver all the gifts! Send this cute Santa Christmas card to your friends and family and this will surely make them feel the Christmas cheer! This free Christmas card template allows you to download the file in two different print layouts. Download this card here!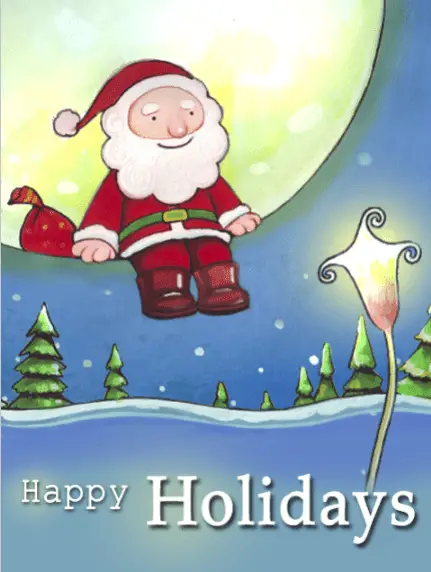 Cat Free Christmas Card Template
Of course, we won't forget the cat lovers! This Cat Christmas card is perfect to send out to your cat-loving family and friends. This card will for sure make their day! Download the card here.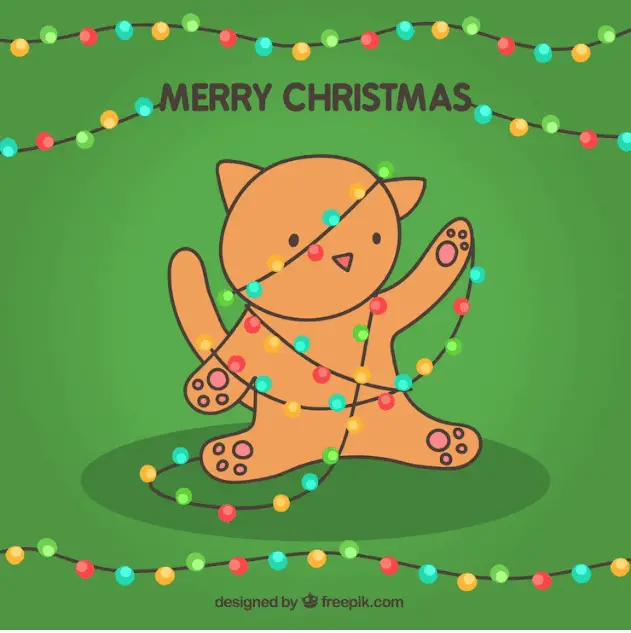 Free Custom Photo Christmas Wreath Card Template
If you're fond of taking Christmas family photos, this is the perfect Christmas card for you! This free wreath Christmas card template, allows you to upload your Christmas photo on the card and customize as well the text and message on the card. You can either download the card as a printable or send it to someone's email. Try out this card here!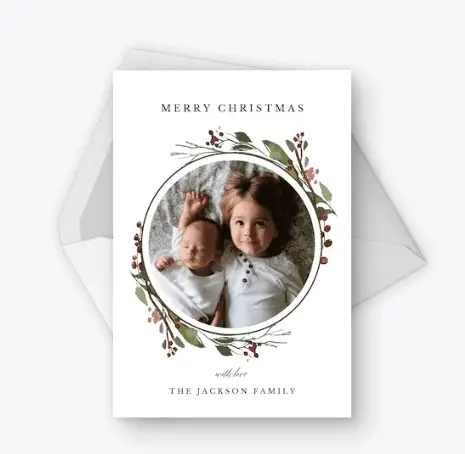 Christmas Stockings Free Christmas Card Template
Christmas stockings are always going to be part of Christmas! Why not send this cute Christmas Stocking Card to your family and friends to let them know you are thinking of them this season? Click here to download.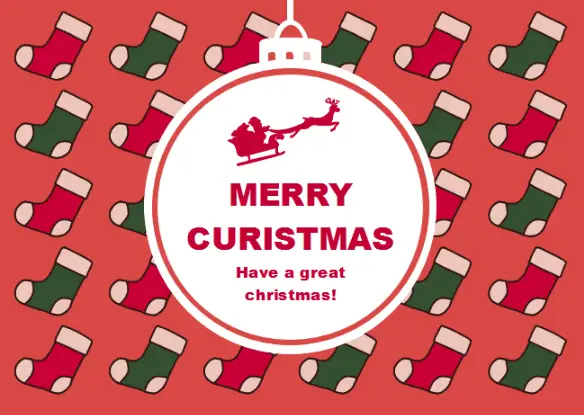 Minimalist Nativity Scene Free Christmas Card Template
We can easily be distracted by all of the crazy Christmas rush, lights, and gifts, but the true root of Christmas is Christ. This minimalist nativity scene Christmas card template is perfect to remind our loved ones of the true meaning of Christmas. Download this card here!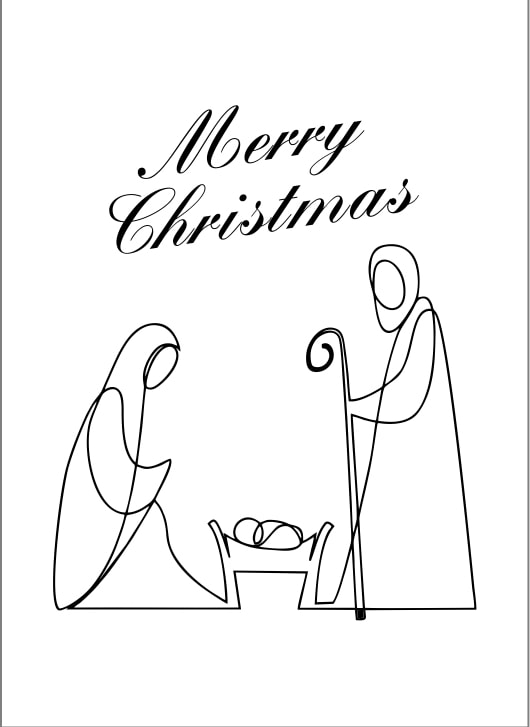 Christmas Freebies
For the season of giving, we have some Christmas freebies for you that you might like! Check out our posts on the Top free Christmas Vectors, Best Christmas fonts for cards, free Christmas Icons, Best Christmas patterns to download, and our favorite Christmas Powerpoint templates!
BONUS: If you still haven't done your Christmas shopping and you don't have time, a digital Christmas gift might be a great idea! Check out our list of our top Digital Christmas gift ideas you might find something to give to your loved ones since we have a gift idea for every budget!