Holiday photos are always something important and special. Especially if you live in a place with snow, it's always nice to have winter photos with lots of colors and less looking flat and gray. We came up with a list of our favorite presets to use for the Holidays that will surely make your photos capture that holiday look, feel, and cheer! Most of these presets are free, but we did add a list of our favorite premium presets on this list as well since we absolutely adore these premium holiday presets and we're sure you'll get your money's worth!
Free Presets to Use for the Holidays
Christmas Mood Free Preset of the Holidays
The Christmas Mood free lightroom preset surely brings out the Christmas vibe in your photos. What we love about this preset is how it enhances some tones and colors, which makes your photos look more vibrant and radiant. It's perfect for outdoorsy holiday photos of snow, Christmas trees, Christmas decor, and many more. The preset also sharpens the details of your photos leaving your images a more refined crisp, and clear look. Try out and download this preset here!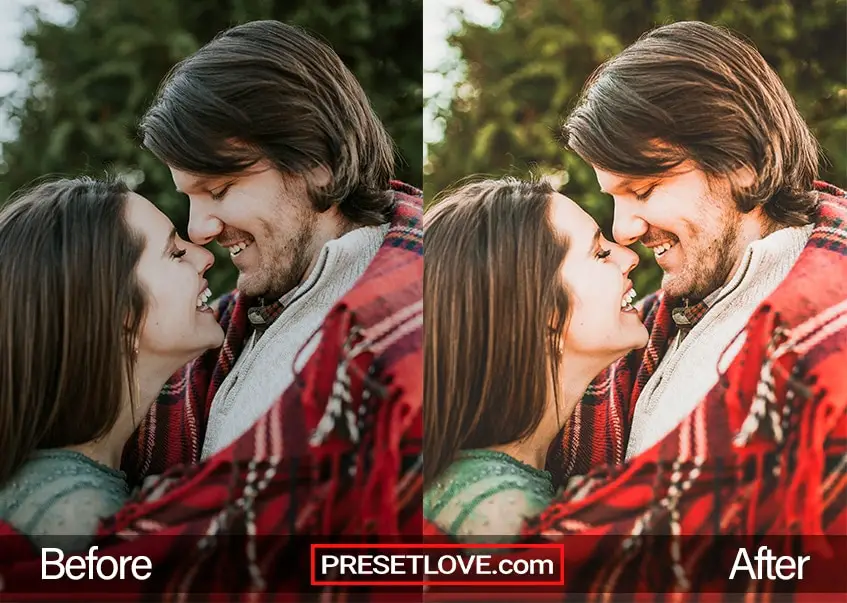 Snow Season Free Holiday Preset
This free Lightroom preset helps your snowy winter photos to look magical and cool. The Snow Season Lightroom preset, is perfect for your outdoor snowy landscape photos during the Holiday months. The preset adds a soft green tint to your photos making the snow appear more lively, bright, and cool. This preset can be used as a regular Instagram filter for your winter holiday photos to create a cohesive put together look on your social media pages. Download this filter here!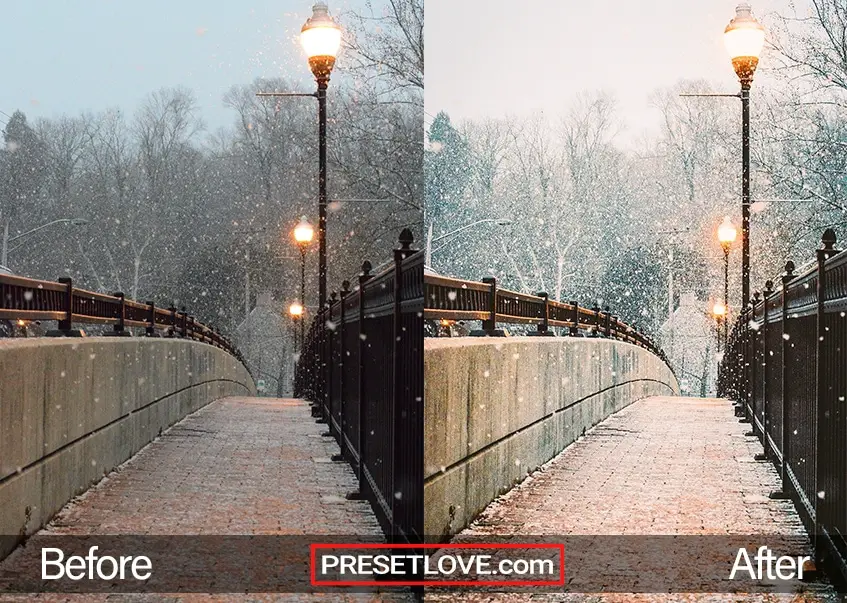 Snow Day Free Preset for the Holidays
This Free Holiday Lightroom preset is again, perfect for your outdoor snow photos, with a vintage twist! The Snow Day free Lightroom preset warms up your snow holiday photos because of its golden tones. We all know cold winter days could use some warmth, and this preset will surely bring that to your images! We also love how the preset also adds some grain that creates a vintage touch on your images. This preset is surely a great one to use to amp up your holiday photos this Christmas. Click here to check it out!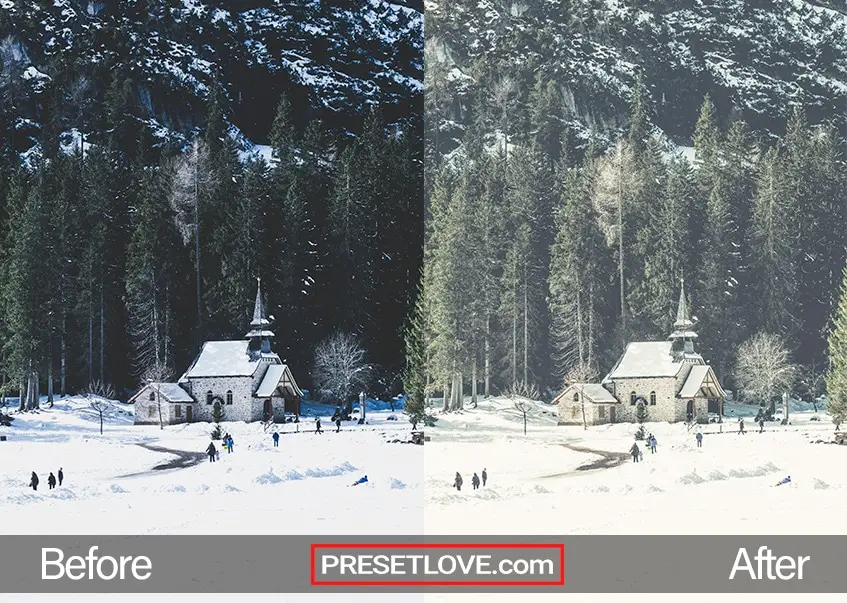 Free Christmas Preset for the Holidays
One of the biggest holidays in the winter season is Christmas, and we have the perfect preset for you! For starters, the preset is named "Christmas" so this is definitely a good fit. The Christmas Lightroom preset enhances your photos to adds a warm, festive feel to your photos that will surely give you that joyful Christmas vibe! Click here to try out this preset!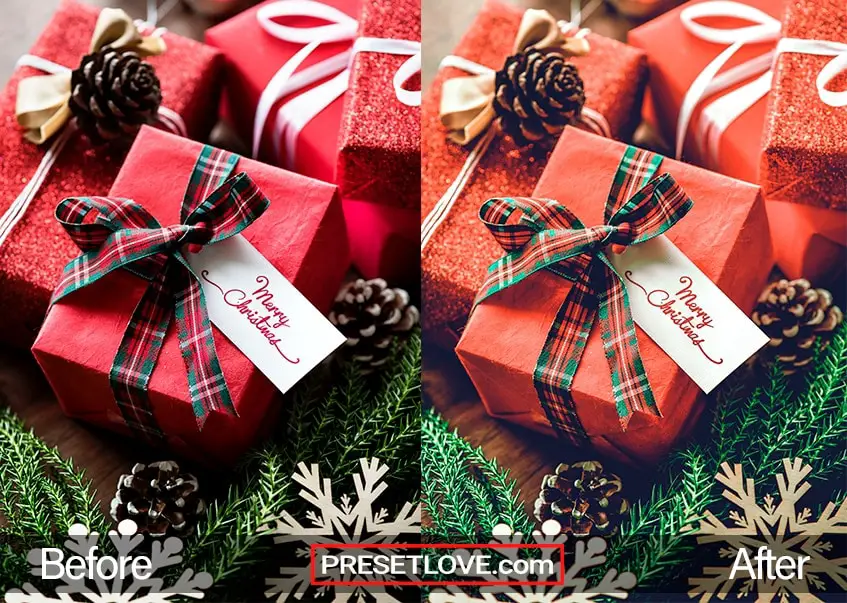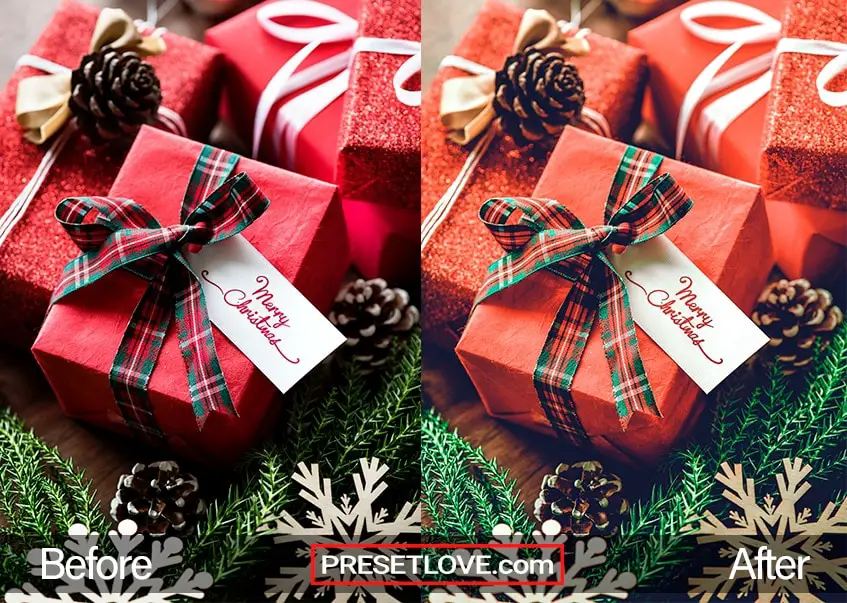 Gray Winter Day Free Preset for the Winter Holidays
The Gray Winter Day Free Lightroom preset brings out the deep gray tones in your winter scene photos which creates a cool color temperature, and enhances the look of snow. The preset is really perfect to use for a different look on your images with snow, as it also results to having moderately saturated hues on your photos. If you're looking for something different to use for the holidays, try this preset out! Click here to download.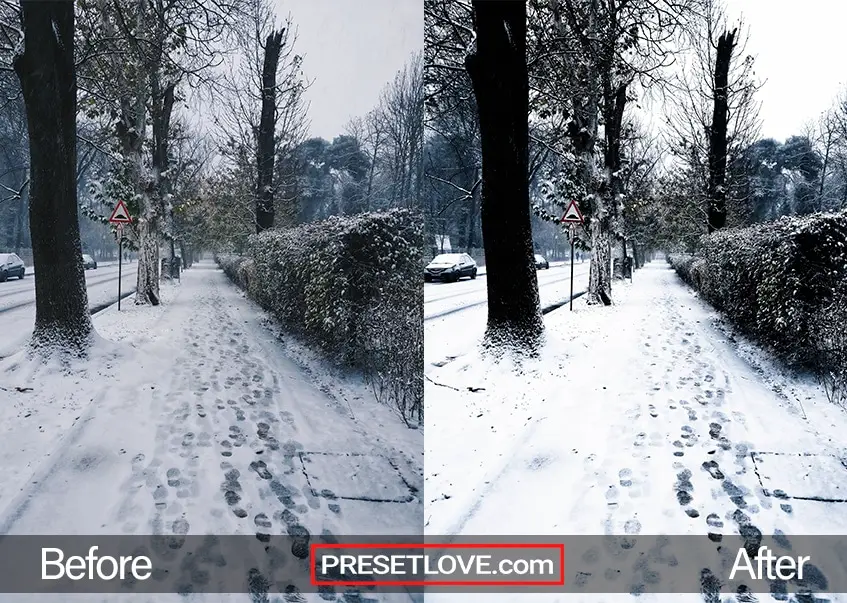 Premium Presets to Use for the Holidays
Here are 10 Lightroom presets to polish and enhance your winter holiday photos. The Noel Premium preset features Navy blues accented with copper oranges and candlelight yellows that are among the most trending color schemes this year. This creates elegant, one of a kind holiday shots! Click here to try them out!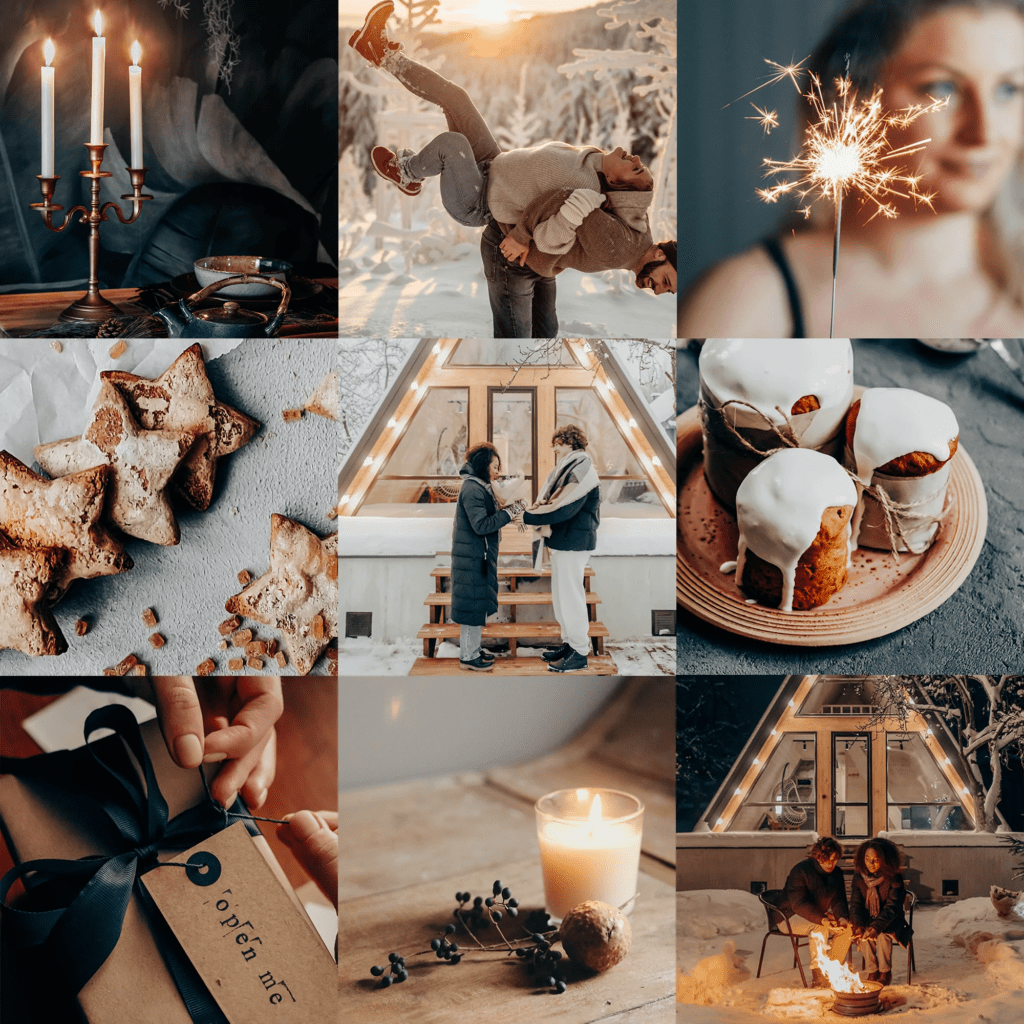 Festive Presets to Use for the Holidays
You will love these FESTIVE Christmas Lightroom presets! This preset plays with Christmas colors specifically forest greens, cinnamon browns, bright reds, and whites. What we love about these presets is you can surely use them not only for the winter holidays, but can fit any occasion! Download to try out these presets here.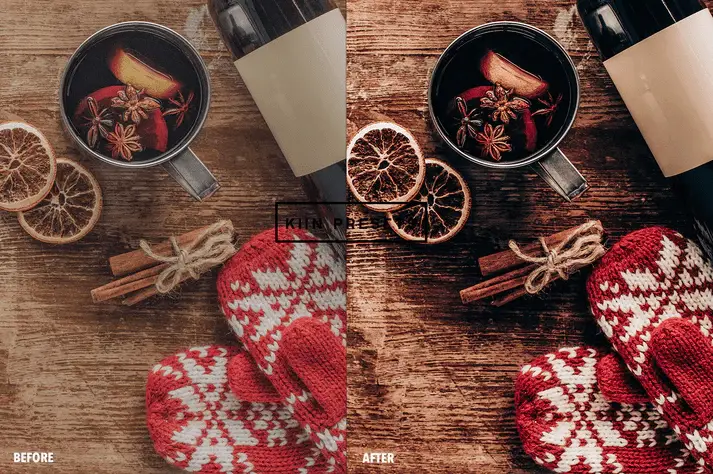 Holiday Premium Winter Holidays Presets
This Holiday Lightroom mobile and desktop Preset set comes with 10 presets, that are absolutely adorable to use for the Christmas time. These preset instantly creates polished holiday images with warm homey Christmas colors that enhances the festive holiday mood. Try out these presets here!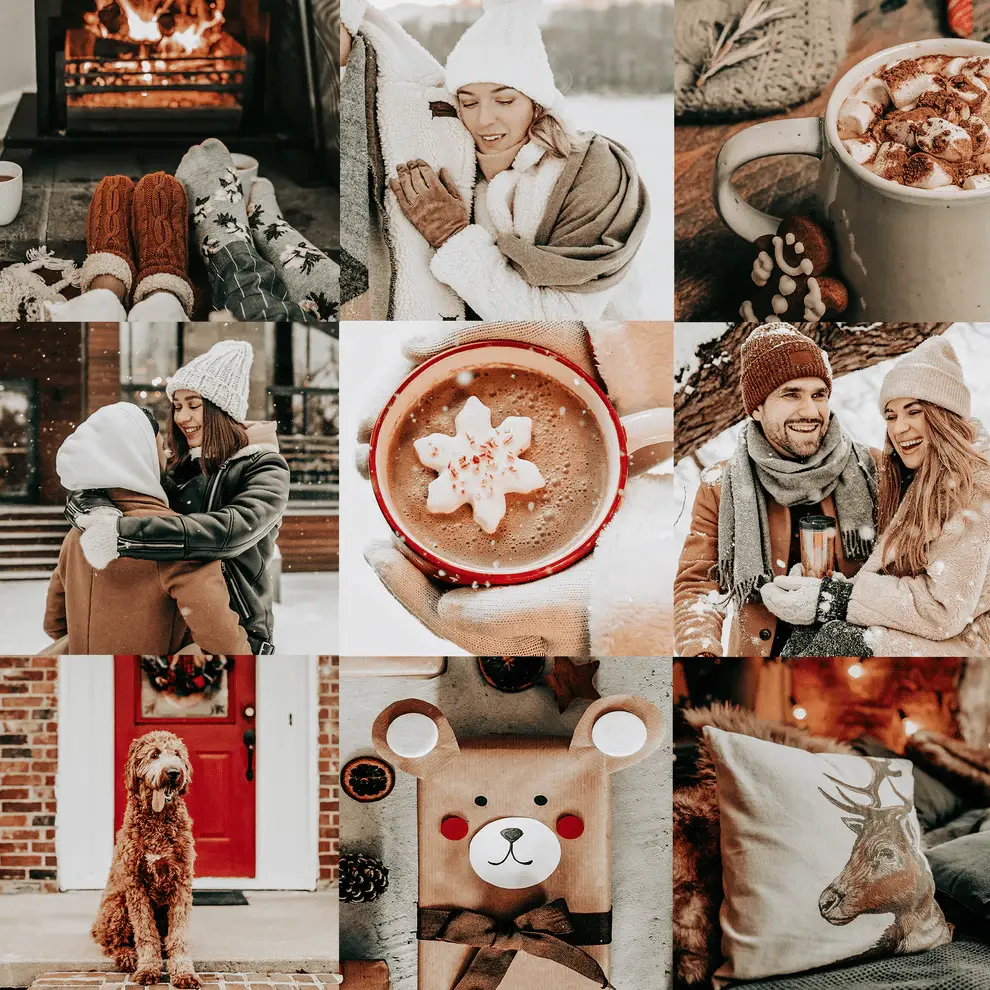 White Christmas Premium Holiday Presets
If you live in a place where you celebrate a white Christmas, these premium holiday presets are perfect for you! This White Christmas pack has 10 Lightroom presets that warms and brightens up your photos perfect for the holidays indeed. Click here to try them out!
Gingerbread Premium Holiday Presets
This Lightroom preset pack is an absolute must-have for anyone who wants to capture the sweet and cozy spirit of Christmas! The Gingerbread Premium Holiday Preset Pack features 10 presets that plays with cozy brown hues and warm tones to perfectly produce cozy Chistmas holiday photos! Click here to try this preset out!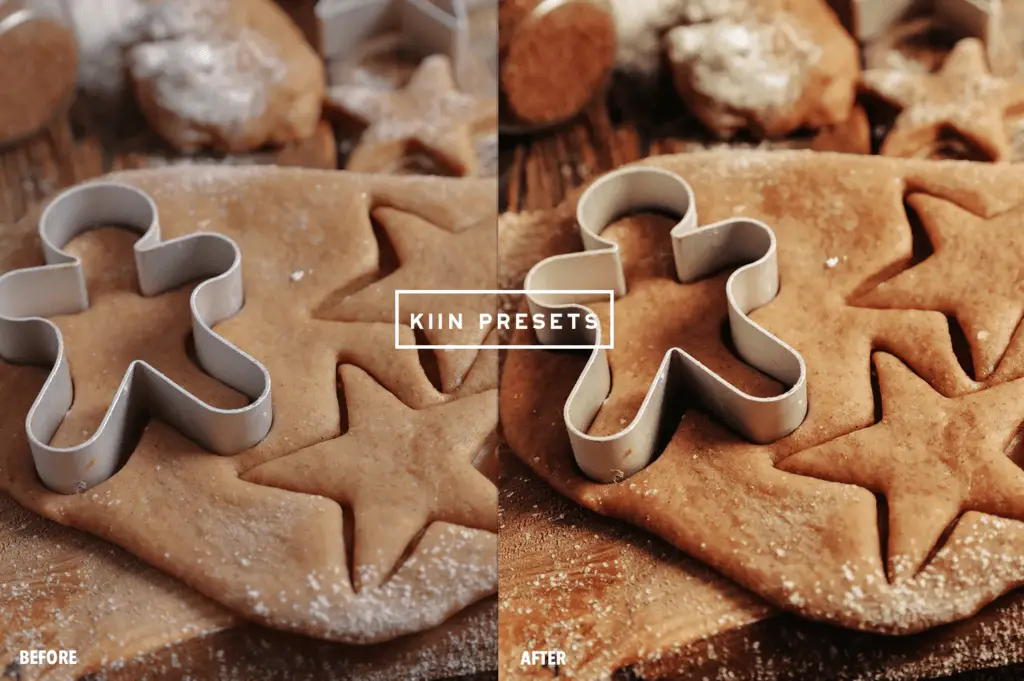 Holly Premium Christmas Lightroom Presets
These premium presets combines pine green tones with rustic reds to create a rich Christmas look and feel. This set instantly adds dark, yet vibrant tones on your photos that results to a Christmas glam look. Click here to download!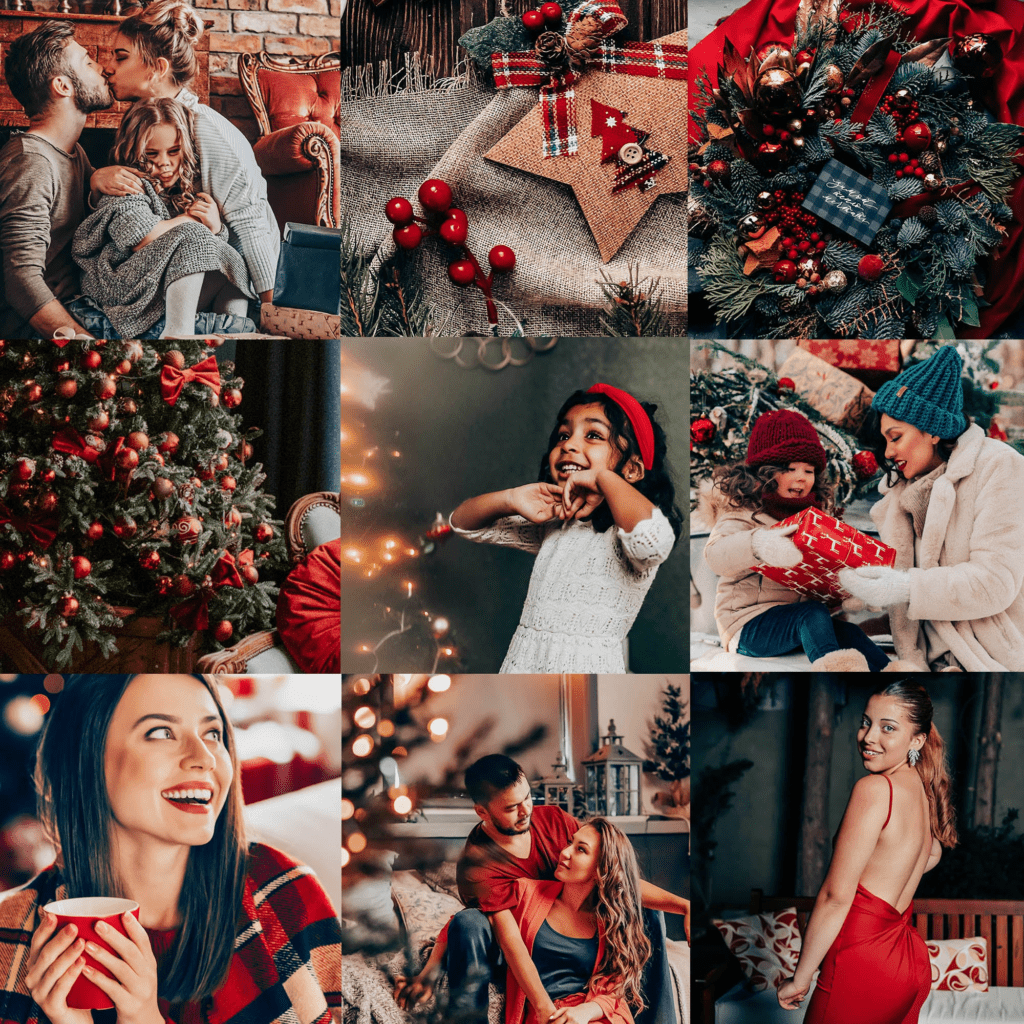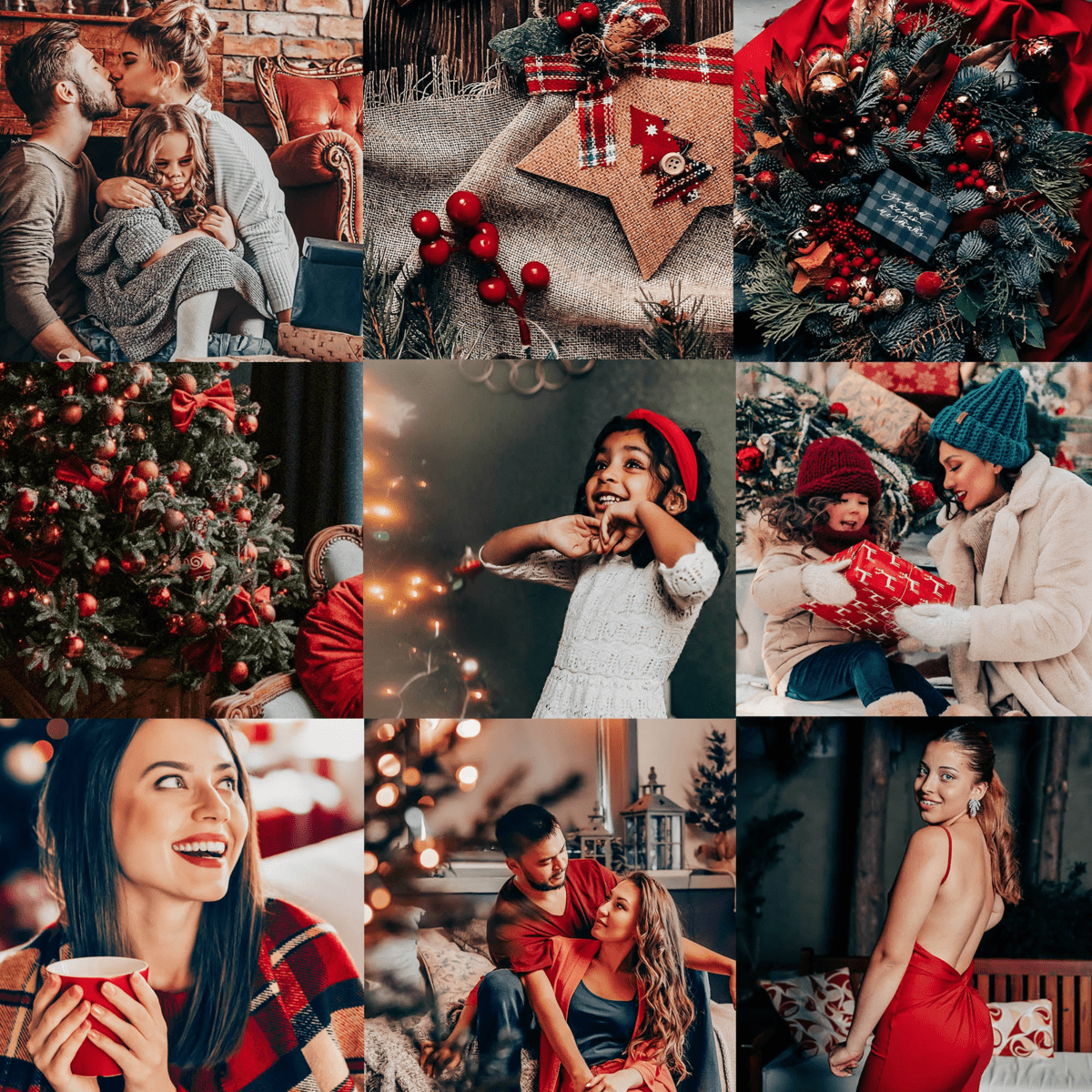 Christmas Freebie
Since it's the season of giving, we have some Christmas freebies for you! Check out our FREE Digital Resources that are all Christmas-themed! Head on to our posts on FREE Christmas Vectors,  FREE Christmas fonts, Free Christmas Powerpoint Templates, Free Christmas Icons, Free Christmas Patterns, and Free Christmas Card templates!