Christmas is usually a season that is loved by many! Who doesn't love Christmas? It's the one time of the year we can decorate, celebrate, eat great food, be with family, and many more! It's the season of giving. And since it's the season of gifts, we are here to give you a list of our favorite Christmas fonts specifically you can use for Christmas cards and tags. Sending your loved ones a heartfelt Christmas card is always a nice gift to receive, so you should be equipped with the right festive fonts to use to fully be in vibe with the season!
All of the fonts on our list, are free for personal use, and are easy to download! What are you waiting for, check out our favorite list of Christmas fonts for cards below!
Cursive Christmas fonts for Cards
Cursive fonts are always a classic and a great addition to your Christmas cards. Check out our favorite Christmas Cursive fonts for cards that you can use on your holiday tags and cards this year.
Christmas Cursive Font for Cards
We absolutely love this Christmas cursive font! It is perfect to use on more personal homey cards with its simple, minimal cursive style. This font is really something you can add to your Christmas fonts for cards list. Click here to download this font!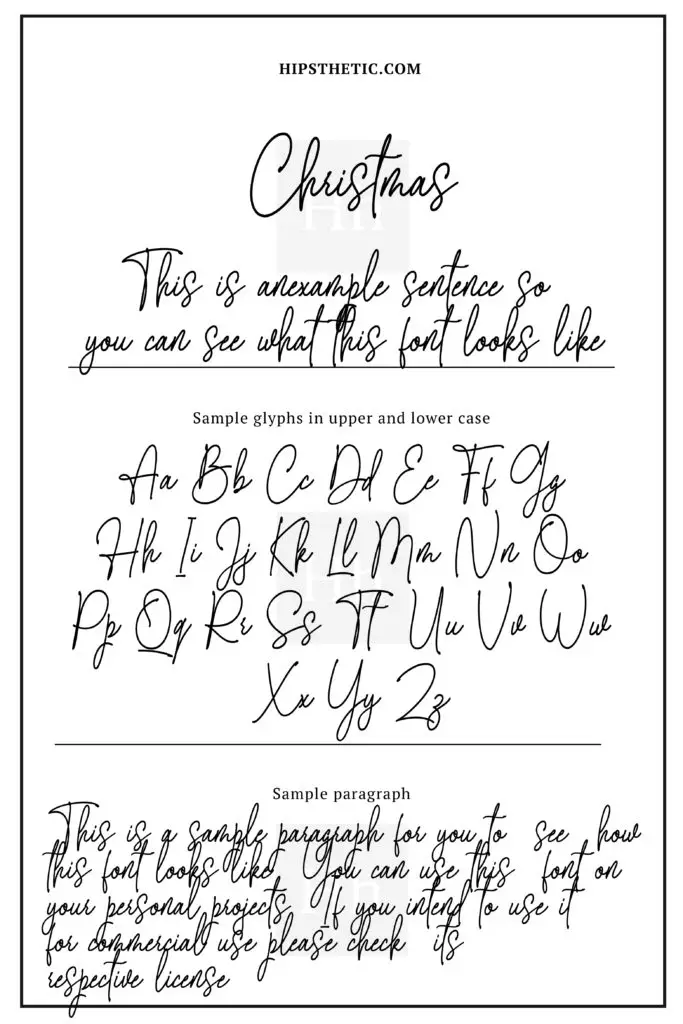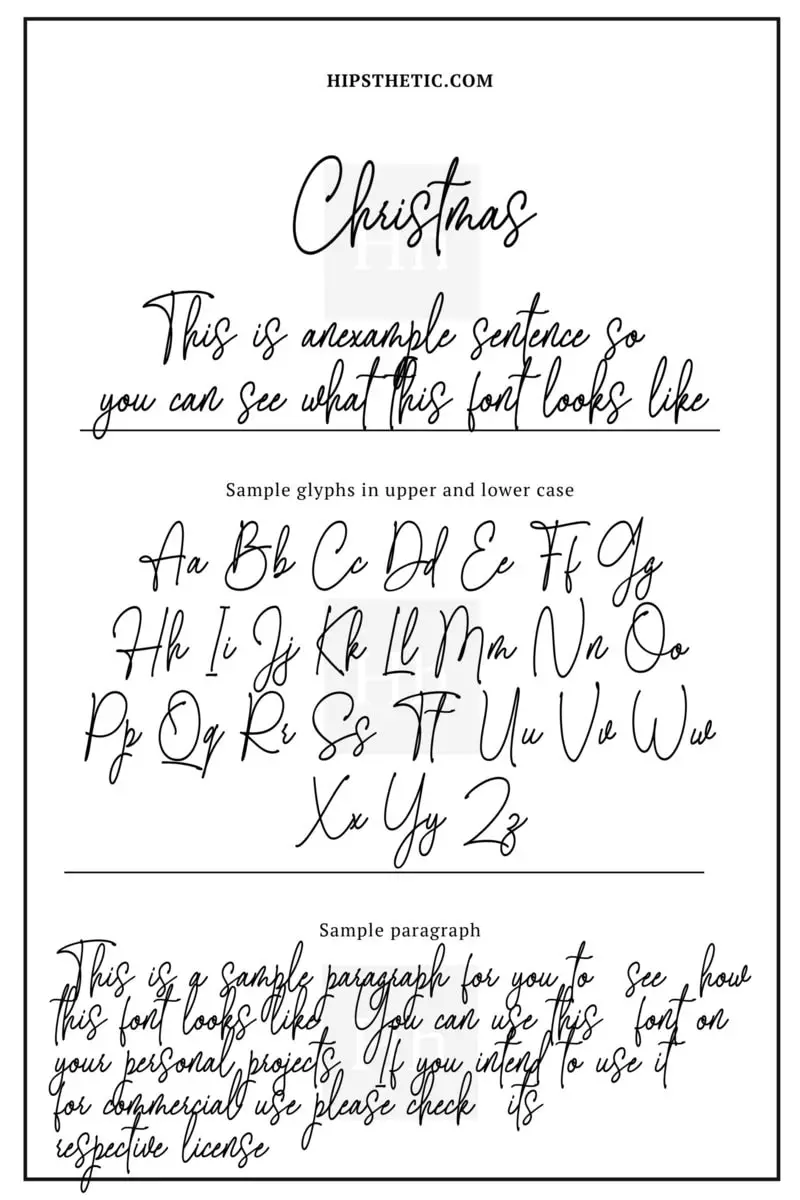 Christmas Bless Christmas Font for Cards
When we saw this font, we really had to include it on our favorites list! This cute brush cursive Christmas font for cards is ideal for whimsical and less formal designs. We love how the font's cute star accents create a homey Christmas vibe. Click here to download this font!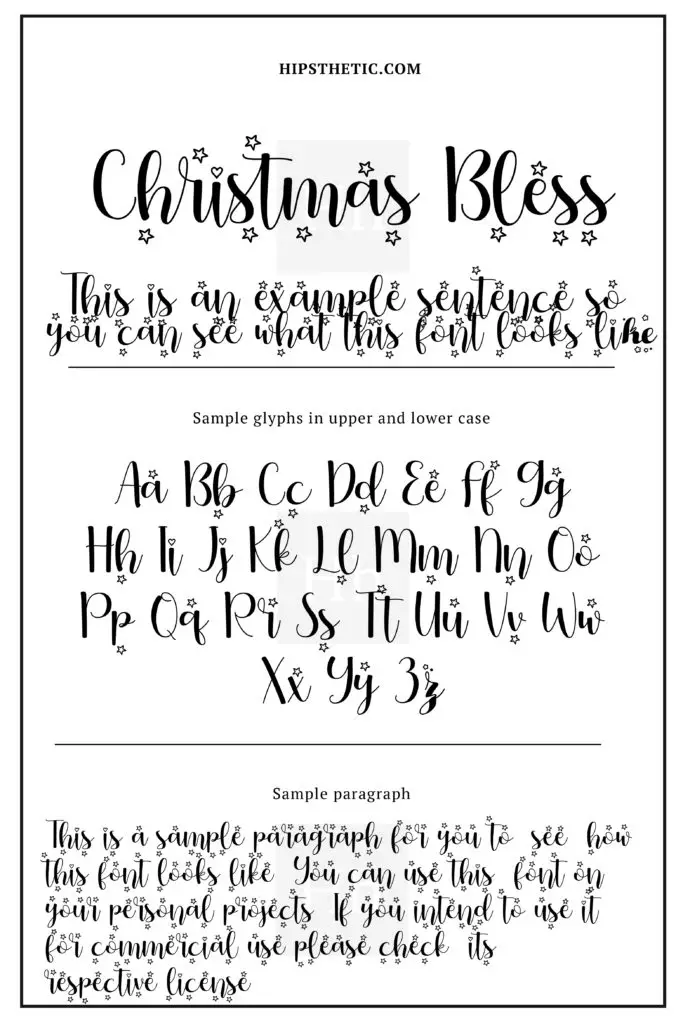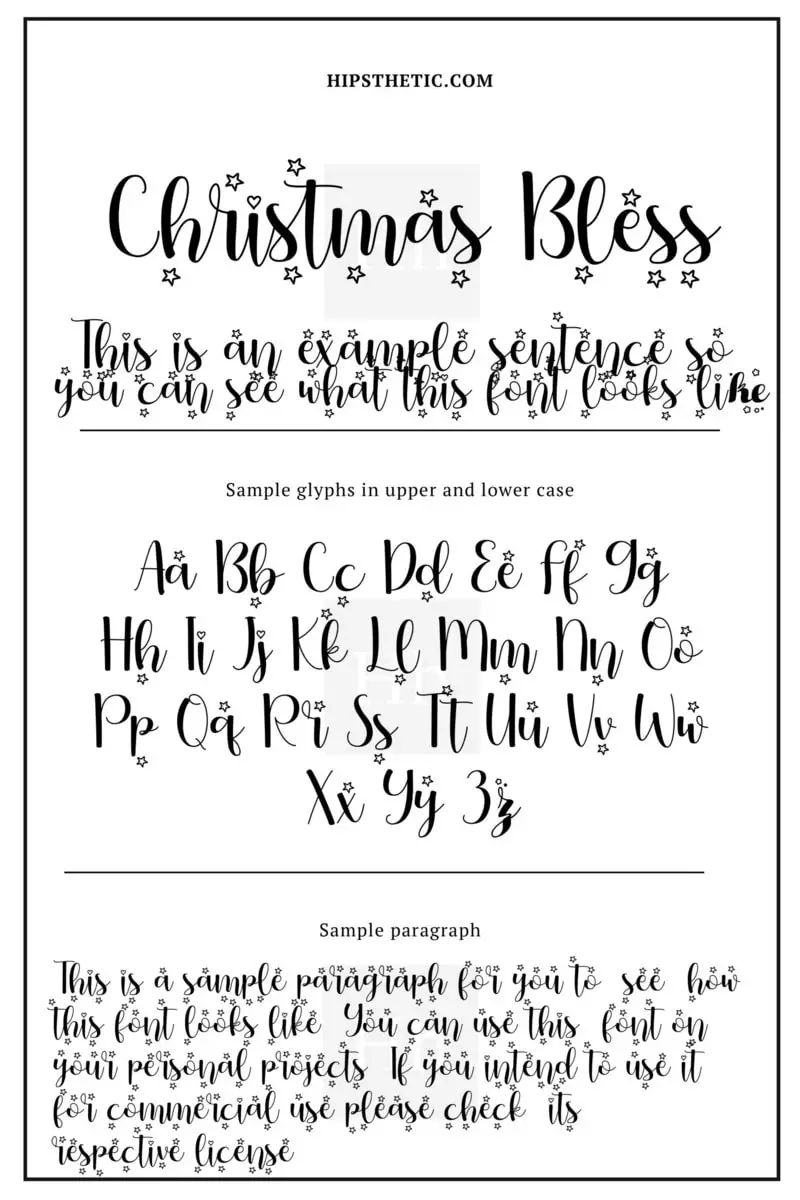 Christmas Calligraphy Fonts for Cards
If you dig the formal Christmas Card style, then this font is perfect for you! The Christmas Calligraphy font gives you a clean, classy cursive style font, that really complements with the Yuletide season. This will surely give a lasting impression on your Christmas cards this year. What are you waiting for, download this font here!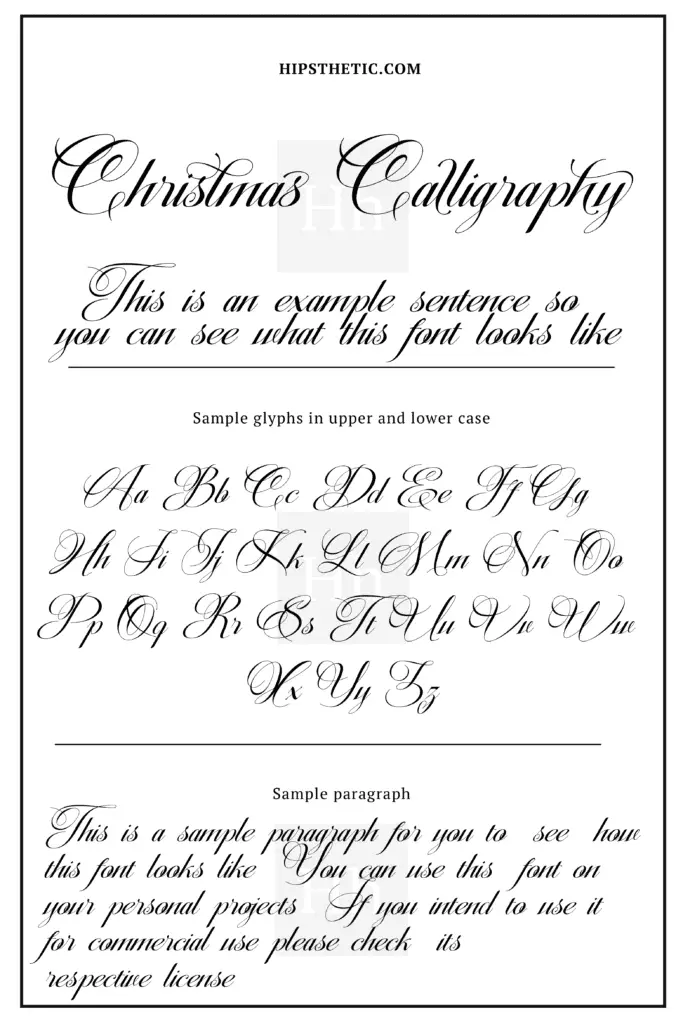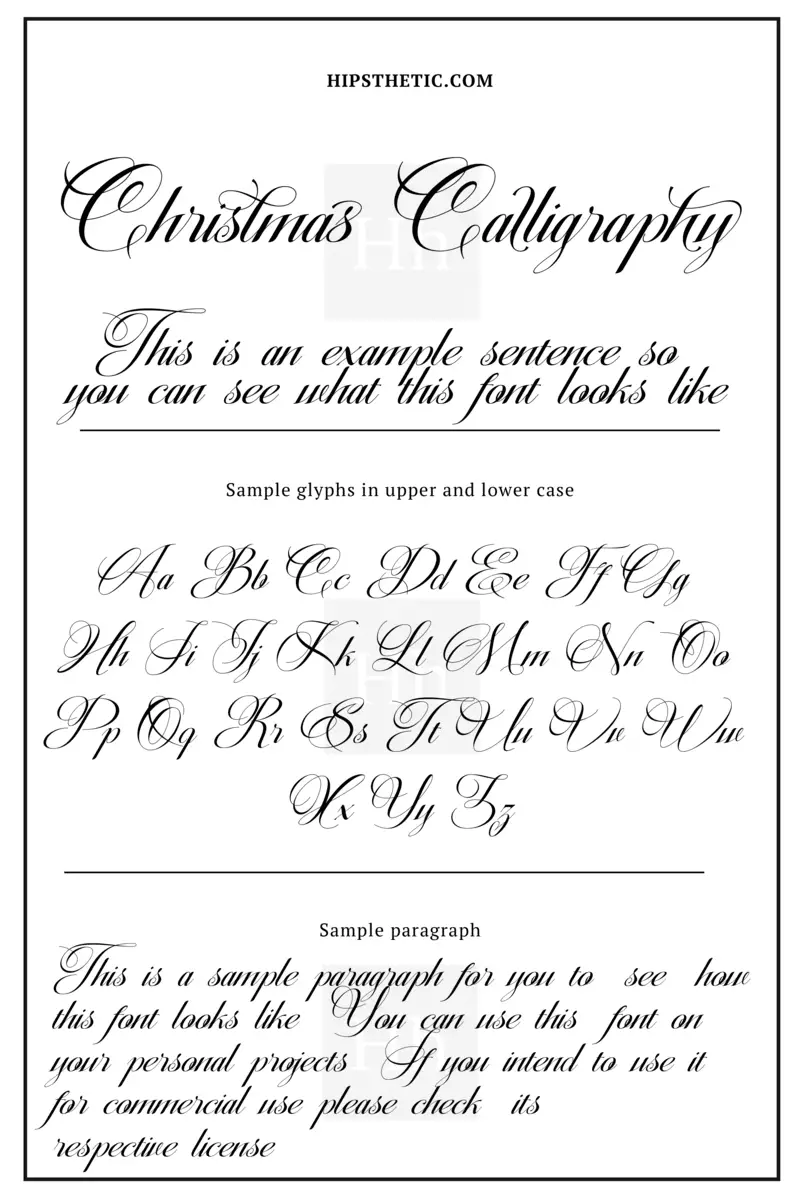 Hello Christmas Cursive Christmas font for Cards
Here's another absolutely cute font that brings out the Christmas spirit! The Hello Christmas cursive font is truly perfect for those who love all things Christmas! The font adds holiday icons as embellishments on each uppercase letter and tiny stars or snowflakes on each lowercase letter which is a really cute touch to the font's overall look. Surely this font is perfect for a fun cheerful Christmas card! (BONUS! This download comes with some cute icons too!) Download the font here.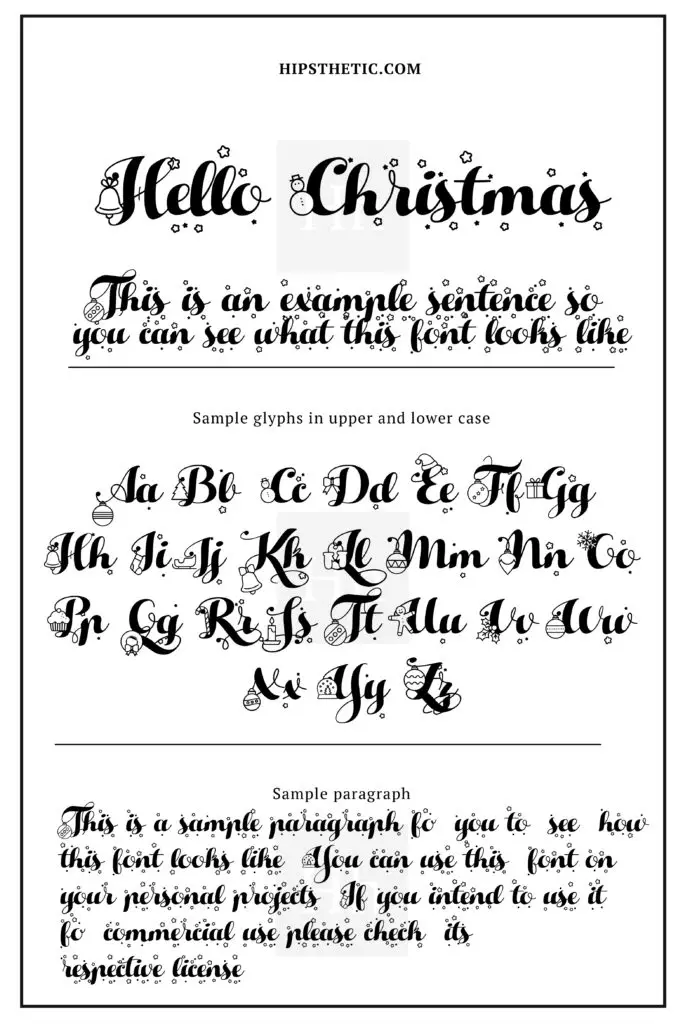 Christmas Serif Fonts for Cards
A serif font doesn't always have to be boring or formal, this is why our selection of Christmas Serif Fonts are perfect for the Holiday season. They embody the right amount of embellishments and formality that you can use in your Christmas Cards this upcoming holiday.
Christmas Reign Fonts for Cards
The Christmas Reign font is simply beautiful! It reminds us of a font that can be used in Santa's workshop! This font will surely give your Christmas cards a cheerful and Yuletide vibe! Click here to download and try out this font!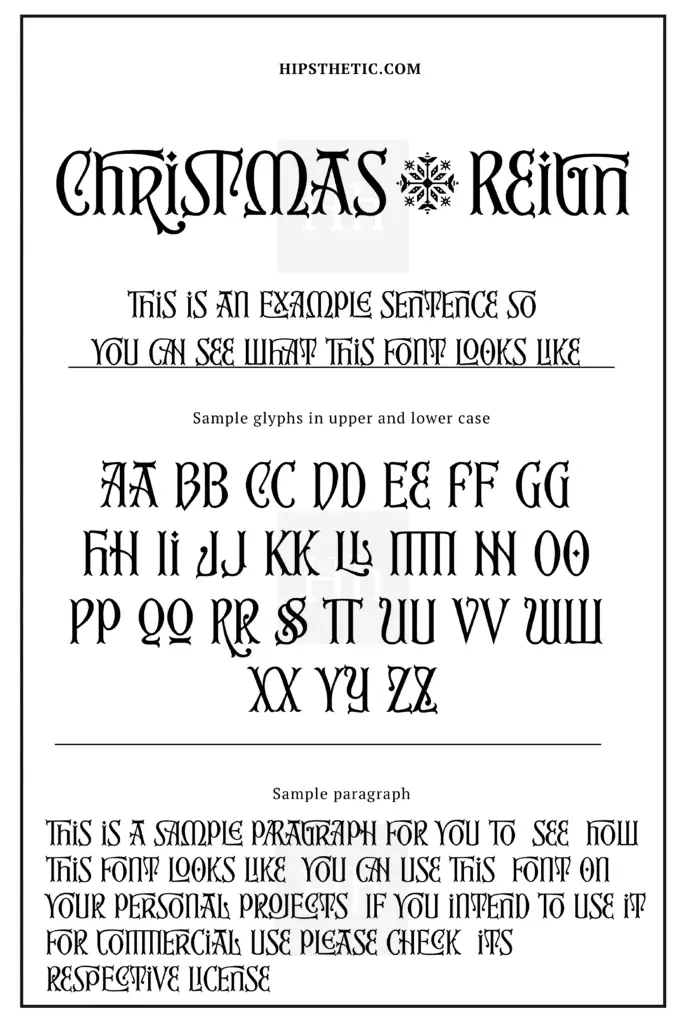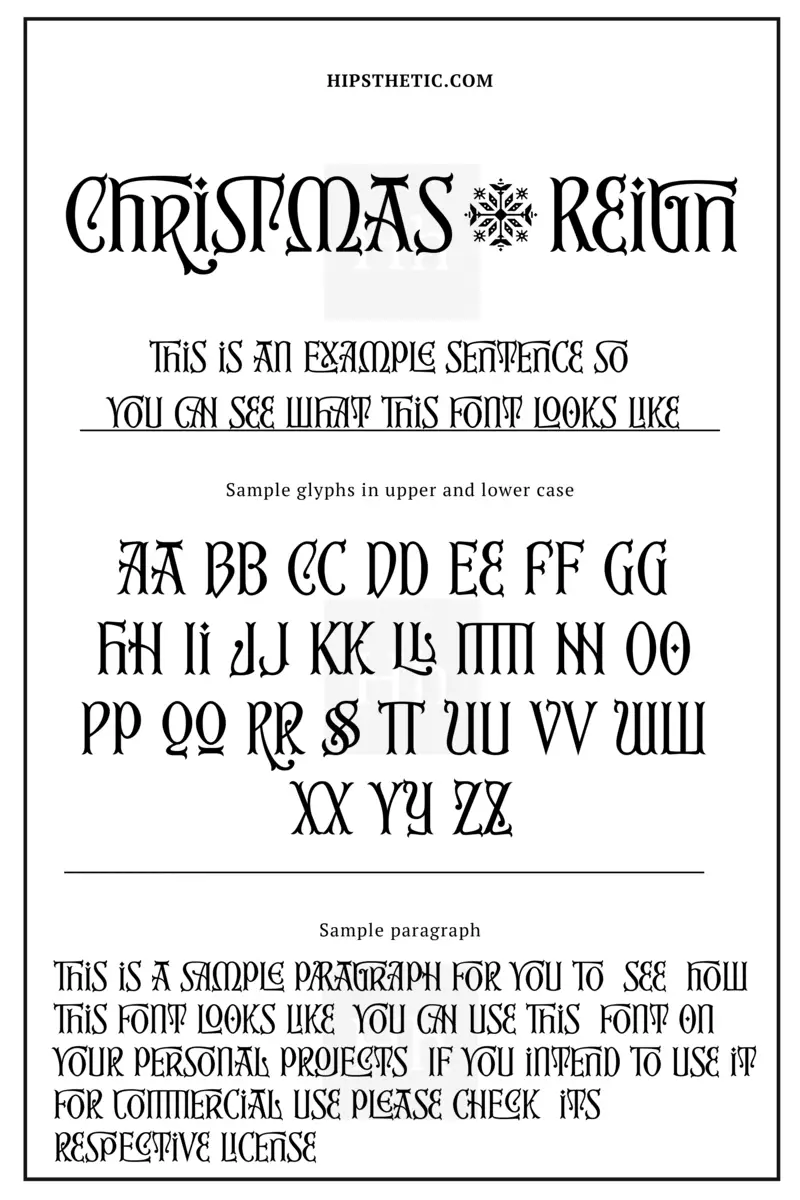 Christmas Card Font
When we saw this font, we had to make sure this is on the list! The font's name says it all, the Christmas Card font is a perfect Christmas font to use on well, your Christmas cards! This serif font is sleek, thick, and perfect to use on anything Christmas! Download this font now!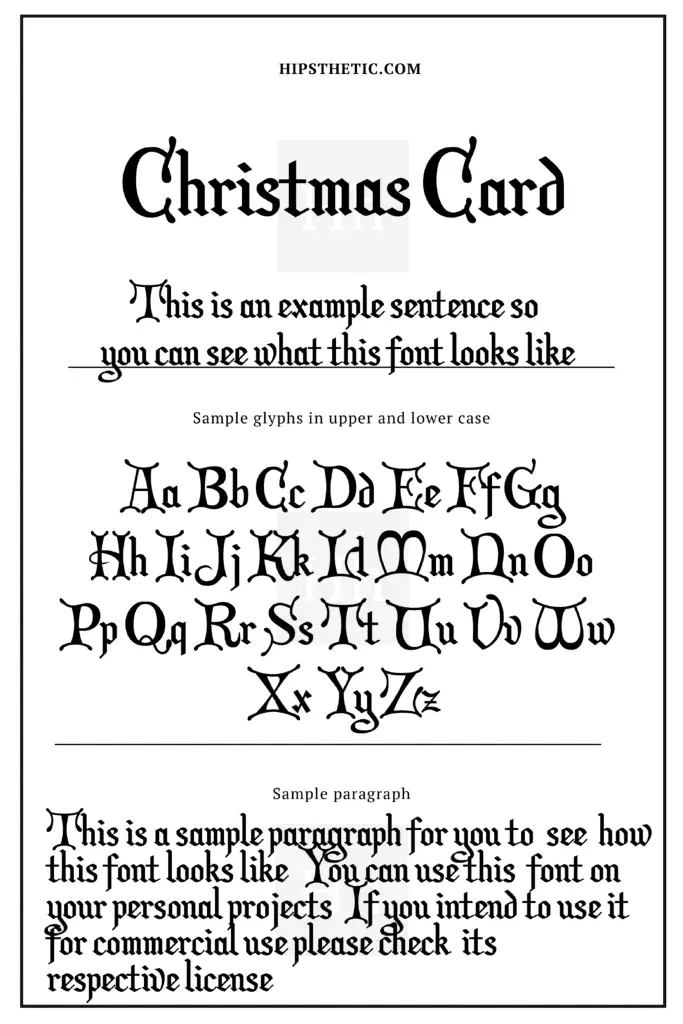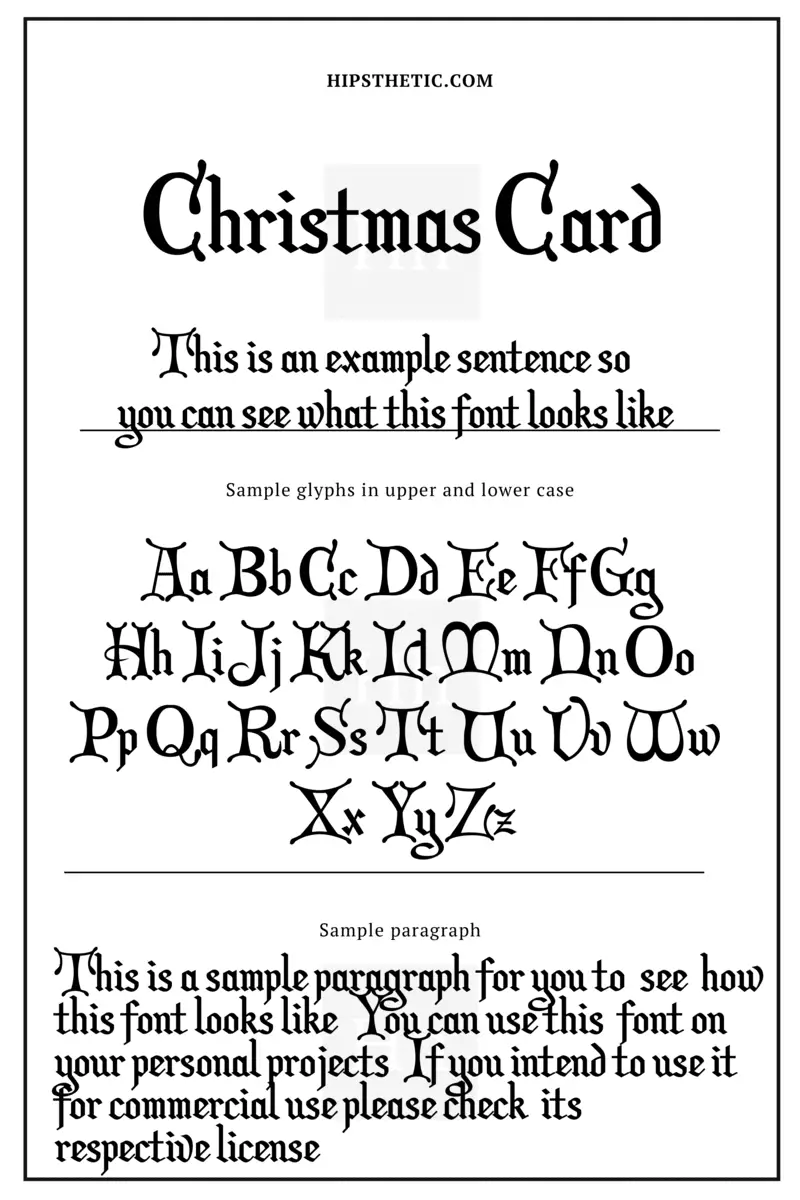 Christmas Sans Serif Fonts
Christmas Fonts doesn't always have to be full of embellishments. Sometimes a minimal clean look is also something that can put together a festive theme. Check out our list of Christmas Sans serif fonts for Cards that you can add to your font list.
Christmas Sans Serif Font
This simple but cute Christmas font for free brings out that childlike look and feel, with its thin lines and cute ribbon accents. This font will surely be great to use on more casual themed Christmas cards! Try out this font here.
Snow Deer Christmas Font
Snow Deer is another simple yet captivating Christmas font you can use. The font has cute deer accents to fully bring out that Holiday Santa vibe! A great cute font to use for any of your Christmas cards indeed! Try this out there.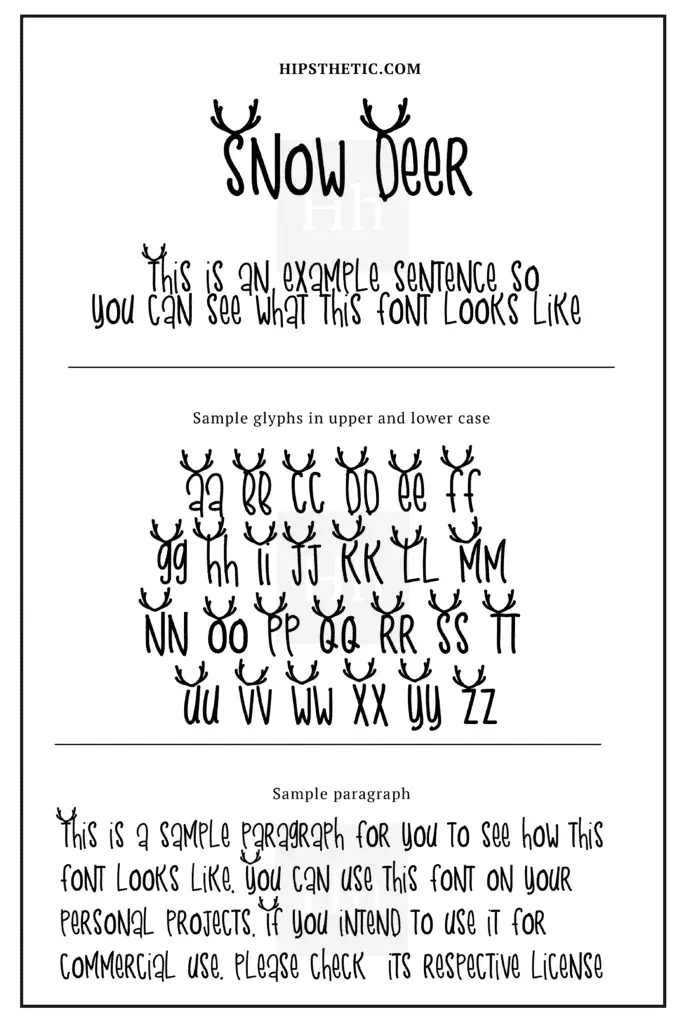 Happy Christmas Font
This handwriting-style Christmas font will surely make you feel happy! With its subtle embellishments and thin crooked lines, this font resounds a warm personal touch. Perfect to use on your Christmas cards for your loved ones!  Try out this font here.