Serif fonts are often associated with notions of conservatism in design but these free fonts demonstrate a versatile and contemporary take on a traditional form.
This collection of free serif fonts from 2015 make a great alternative to modern design staples such as Baskerville or Caslon and for the most part are free-to-use for personal and commercial projects and available to download for  free at a number of different weights.
Oranienbaum is a modern high contrast Antiqua with well-defined, recognizable features. Based on the architecture of classic Antiqua fonts, such as Bodoni, Oranienbaum is typical of the typefaces from the first quarter of the 20th century: pronounced serifs, contrasting geometry, and an interplay of right angles and flowing lines. The font is well suited for both headlines and body text.
Available for free to use, share, change and improve at a regular weight.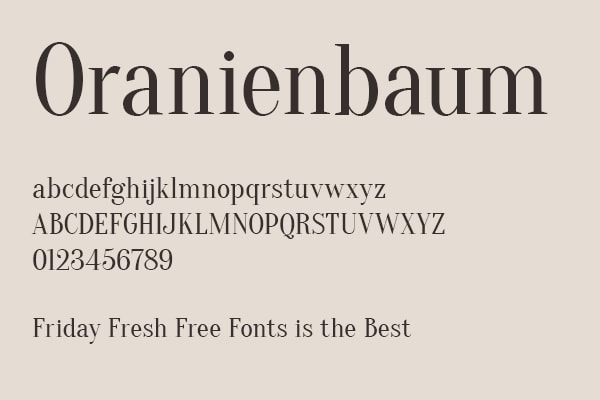 The Questa Project is a typeface family containing a serif, a matching sans and a matching display version. The inclusion of small caps, four sets of figures, ligatures and extended language support makes Questa a workhorse.
You can cop Regular weighted versions of Questa, Questa Sans and Questa Grande for free.
Minna Drop is a charming and gentle font created by Martina Flor and Romy Fey for the wonderful myfontproject. It's light, elegant form is well suited to decorative digital or print use.
The a free regular-weighted download licensed to be used, studied, modified and redistributed freely. NOOA is A modern, elegant take on the Serif form, ideal for contemporary print projects. It's demi version is currently free to download, with a final version in the works which will include upper and lowercase at regular, medium and bold weights.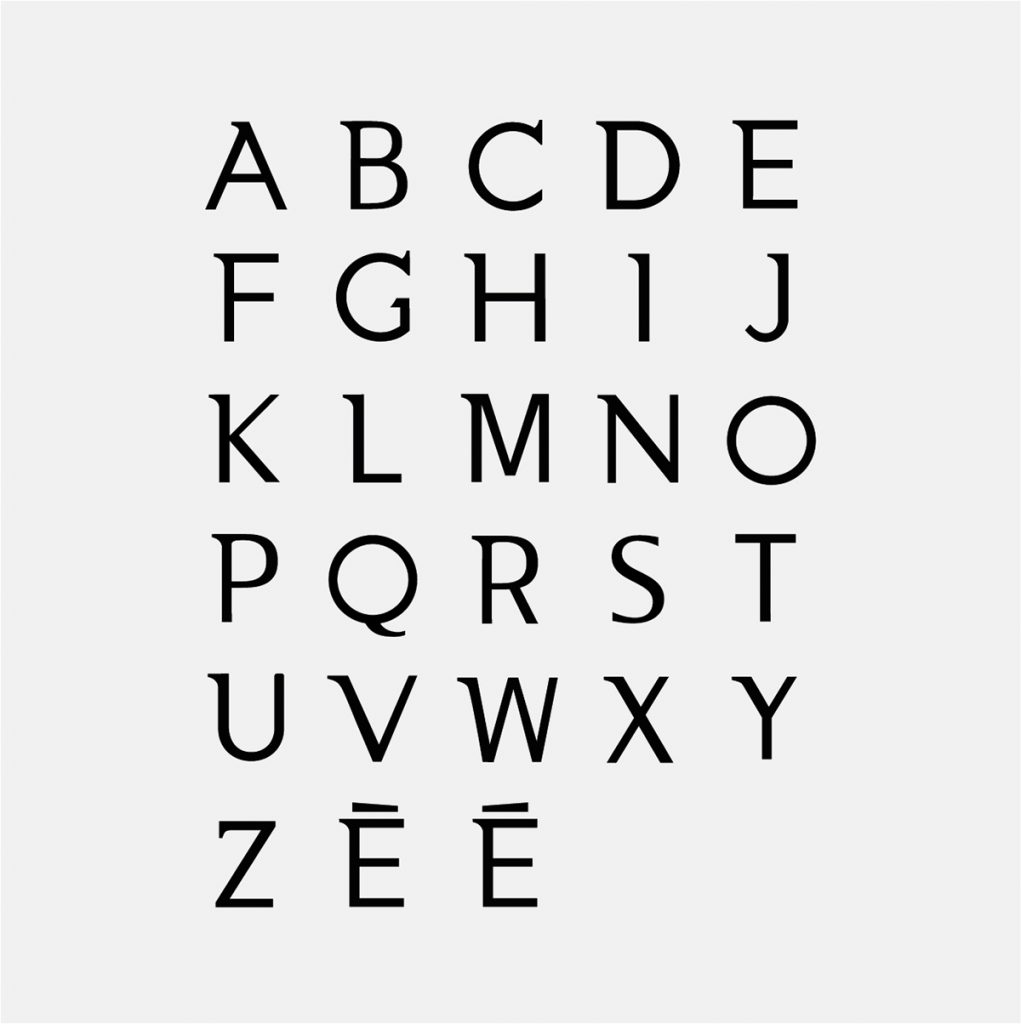 "my rationale for giving it away, as opposed to charging for something that took me hundreds of hours, is that this is my first attempt at serifs, wide language support, and possibly a typeface for body copy. It might be rough, and I'll probably update it in the near future. " says it's creator Tyler Finck
It's Regular weight is free to download and free-to-use for personal or commercial projects.