Are you looking for a new job? Then the very first thing you need to consider is to make a resume. An eye-catching, modern resume will help you to present yourself to a potential employer and stand out from the rest of the applicants. The era of Word resumes with Times New Roman font is gone. These days you do need to spend extra effort to create a stunning, impressive CV.
Here we have handpicked 43 beautiful CV templates that will definitely help you to land a job. You can download a few resume templates, modify them to suit your preferences, and send them to recruiters. One of these resumes will help you to get hired soon!
A clean CV with thin fonts and a timeline suitable for a graphic designer and developer.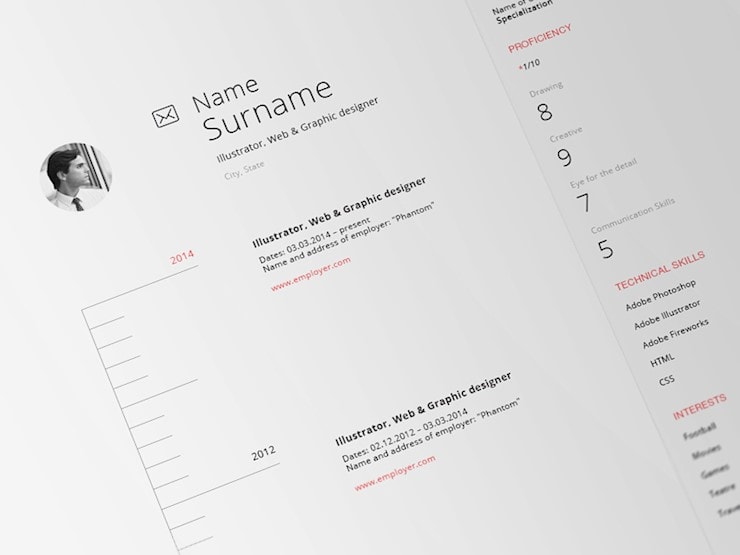 Here is a beautiful, clean CV template created by Paolo Pettigiani. It features bright details.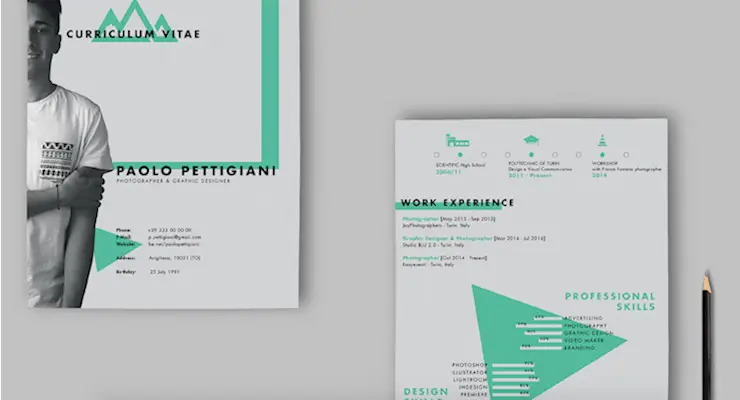 Download this PSD one-page resume and edit it using Photoshop in a few clicks.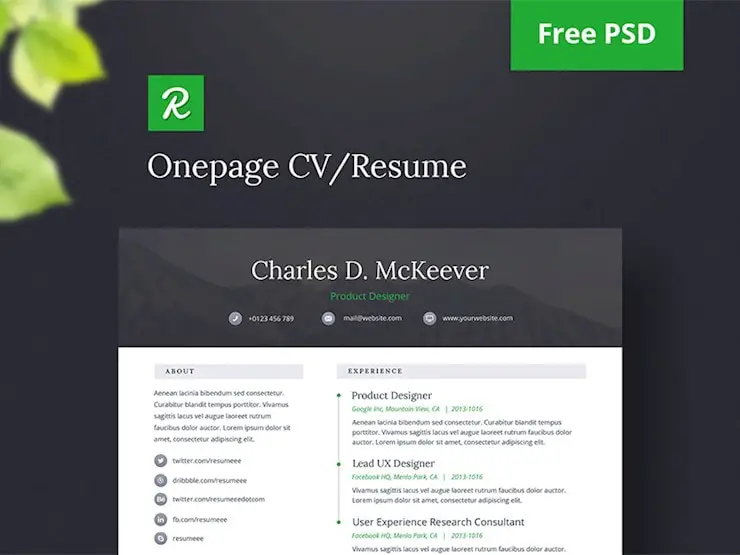 Creating a beautiful CV that will impress your recruiter has never been easier as it is now with this resume template.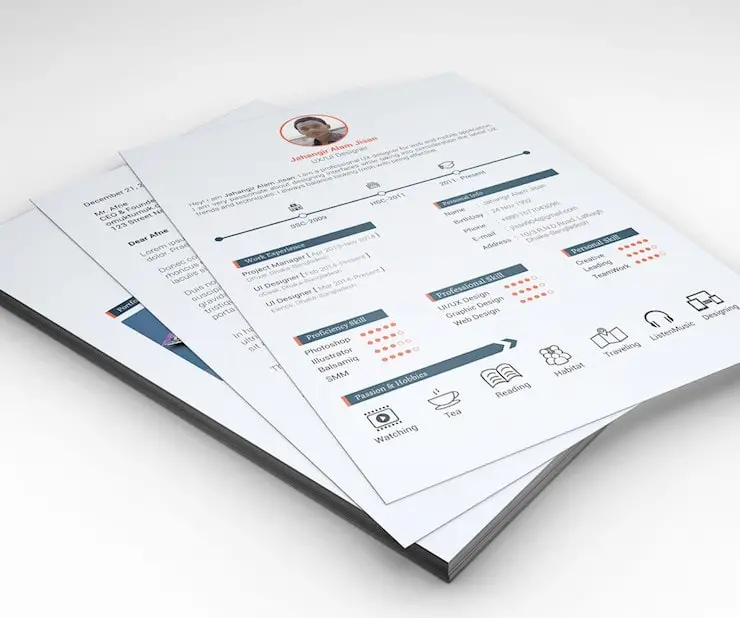 A simple, clean resume template that you can edit using InDesign.
Here is a free resume mockup with clean style and unique green elements that catch attention.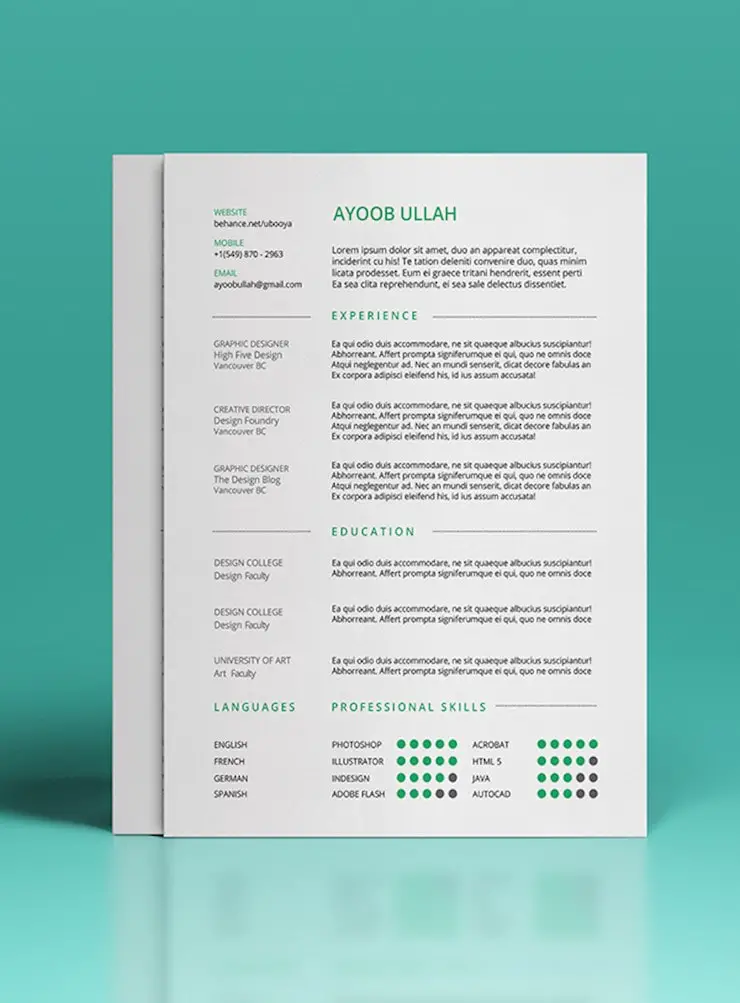 This is a free, stunning resume template with yellow blocks and sections for education, experience, and skills.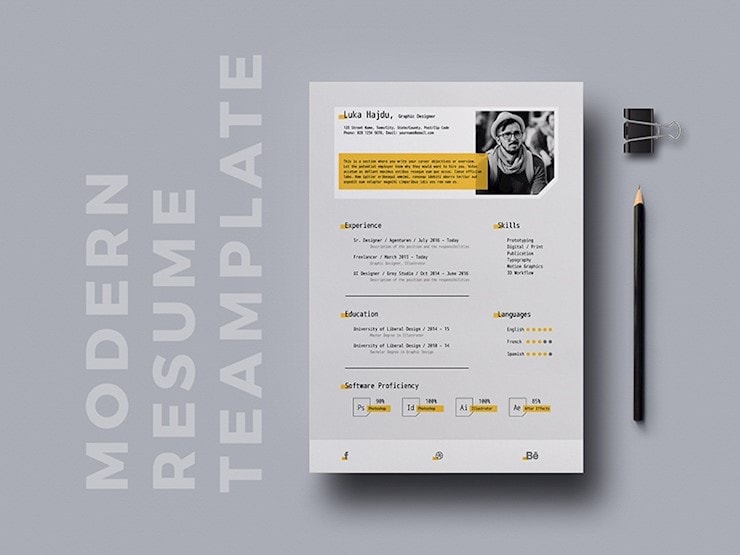 Check out this collection of three page CV with general info, references, covering letter, and portfolio samples.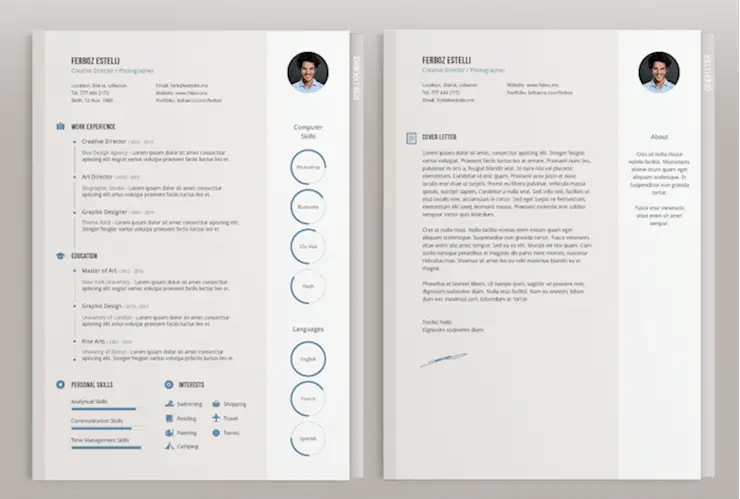 The vintage rose is a free CV template for girls with excellent pink design and a portrait on the left corner. It goes for personal use only.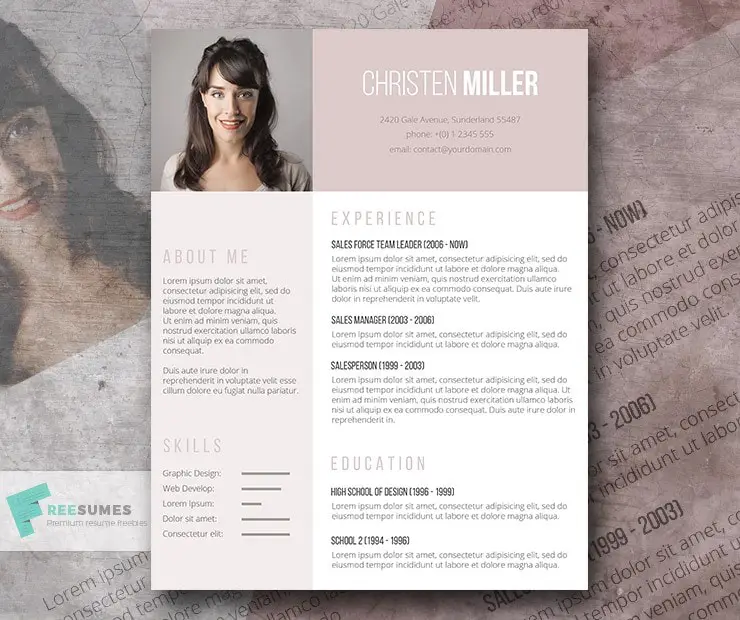 Informal, creative resume with bold typography and impressive style.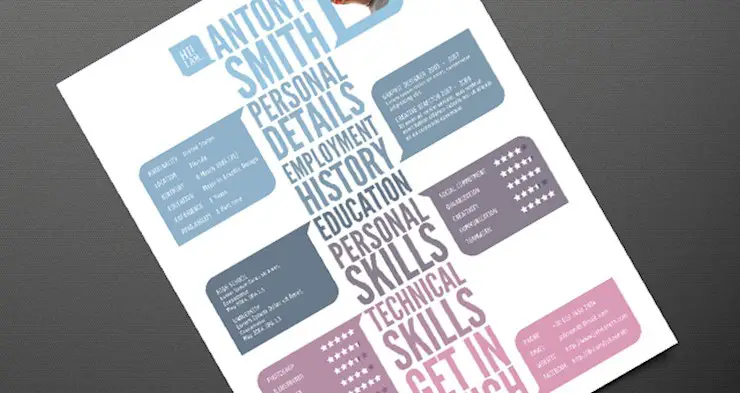 This simple CV template goes in an editable PSD file with separated layers.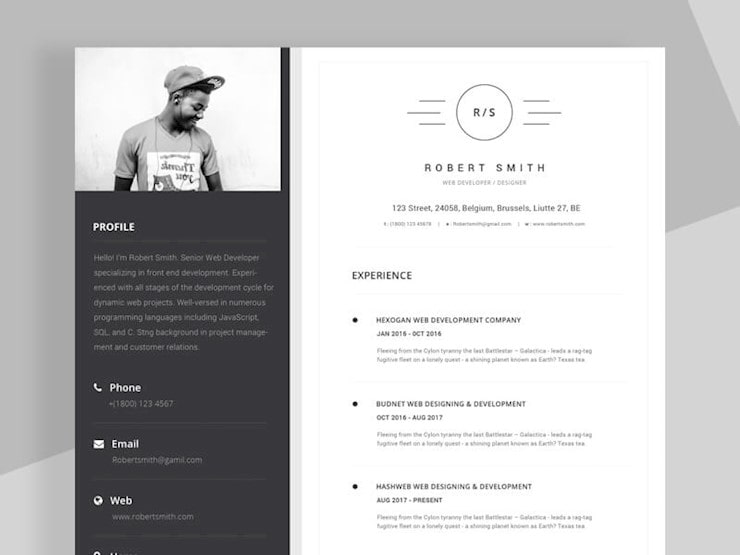 Tilman Roeder designed this clean, modern resume. Download it for free from Behance.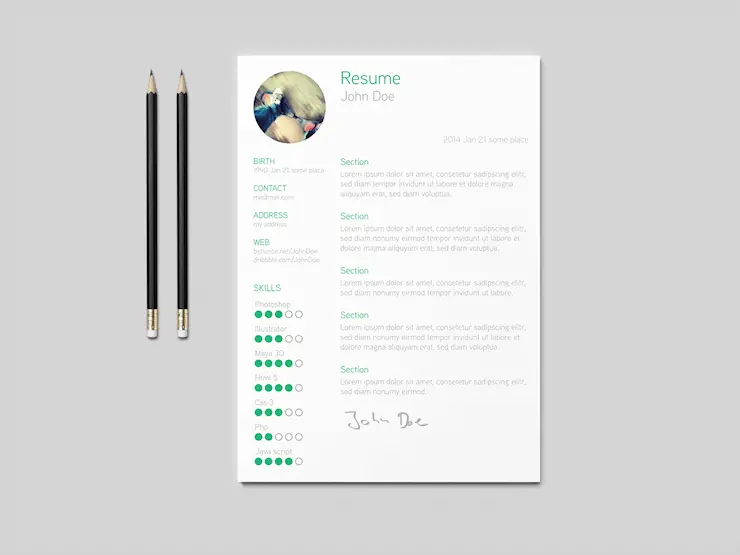 This is a clean, professional CV template in PSD format. If you need it in Word doc, you have to purchase it.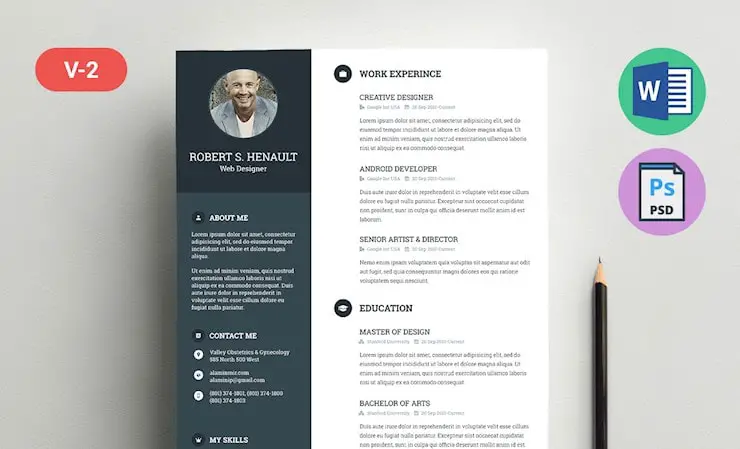 "Velli is our latest resume template that can be simply described as clean and clear."
Here is a free, minimalist CV mockup for a graphic designer with a photo header and modern layout.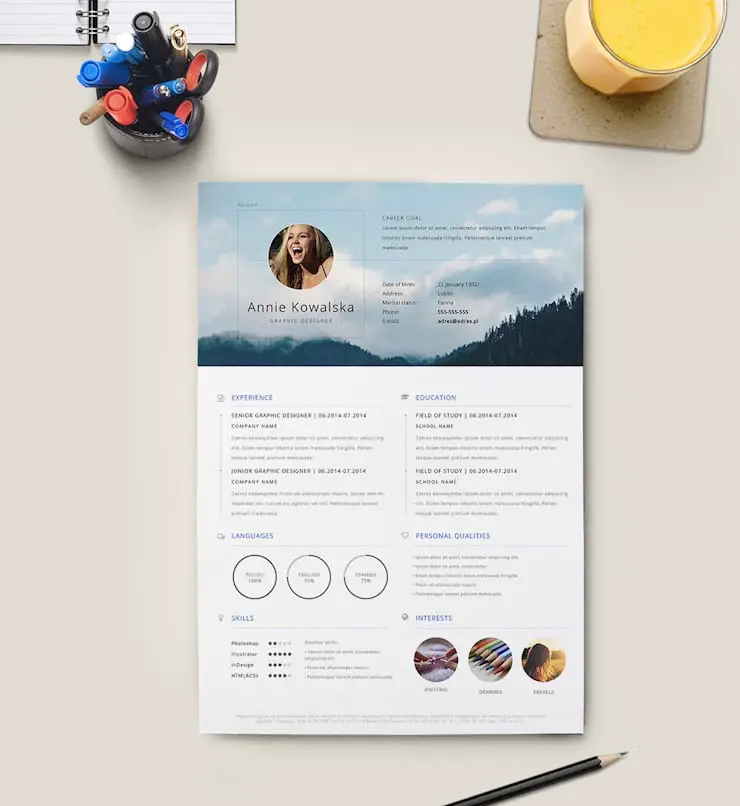 Another professional, modern CV mockup that will be suitable for a constructor, finalist, marketer, or other corporate jobs.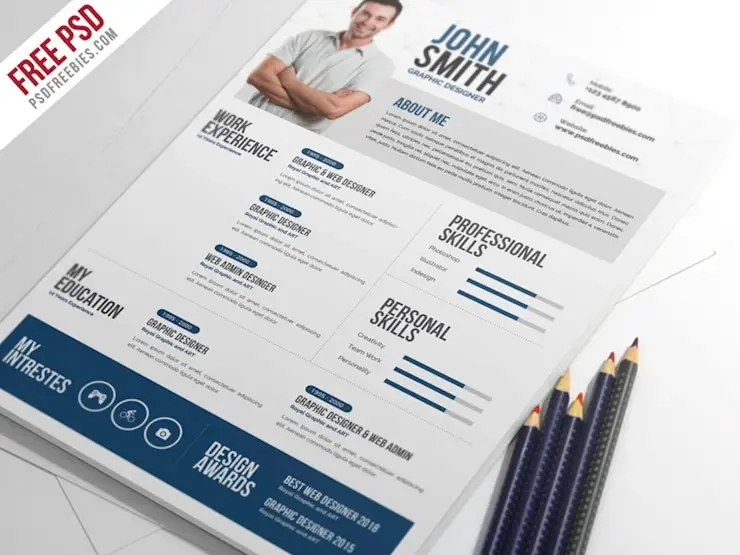 This free resume can be downloaded in various formats, such as MS WORD, AI, EPS, PSD, and PDF.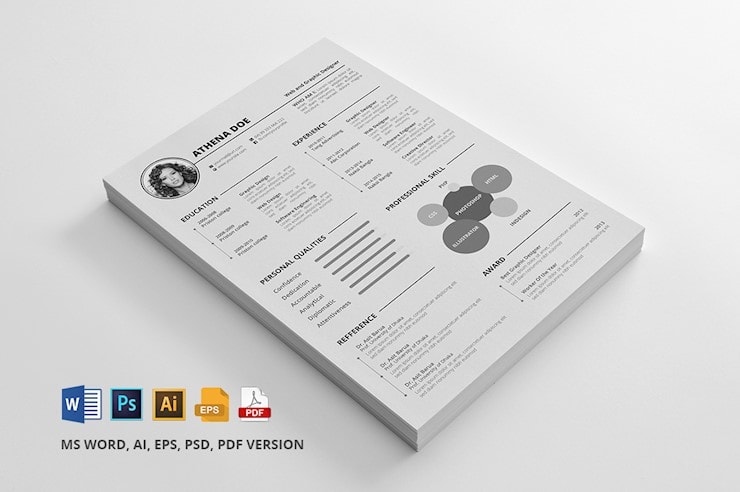 A clean resume is designed for any personal use and would be great for a graphic designer or interior designer.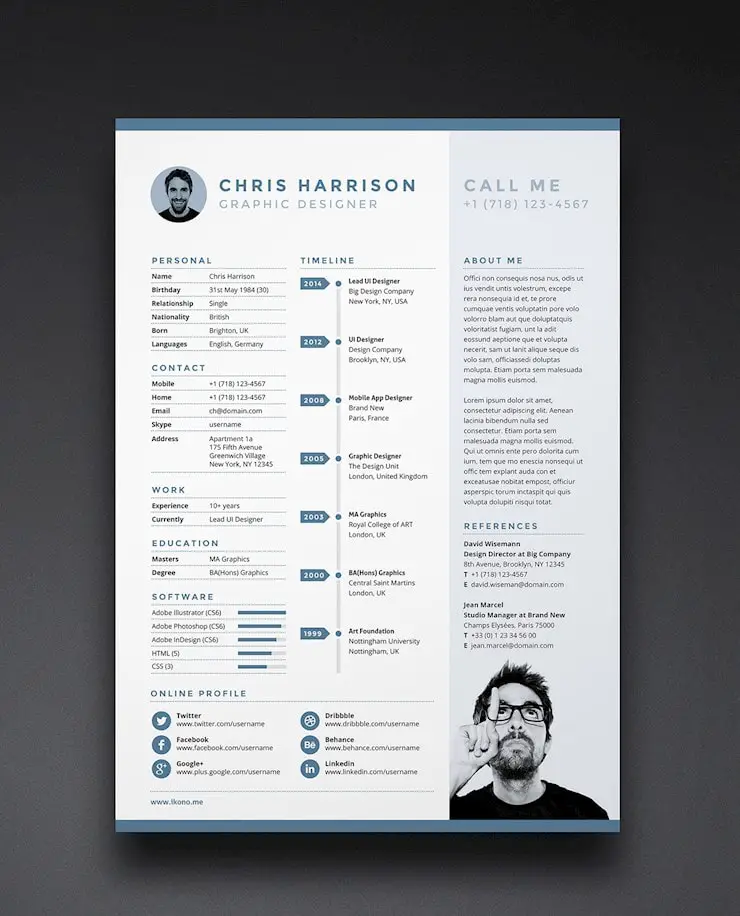 A great CV designed with attention to details. It will be a perfect solution for an assistant, marketer, designer, and developer.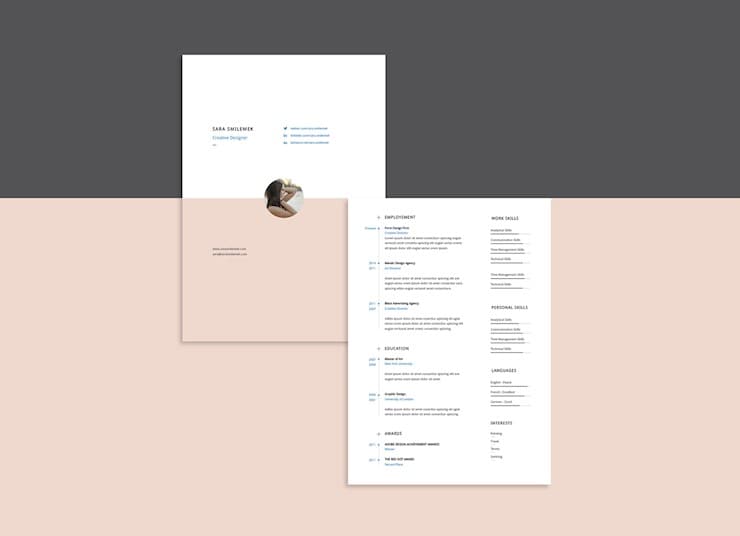 This resume is initially designed for front end developer, but thanks to its simple design can be used for any other profession.
Don't hesitate to download this free designer resume mockup and adjust it to your needs. You can easily insert your personal info and photo.
This is a resume for Microsoft Word and Indesign. You can completely change it to suit your preferences.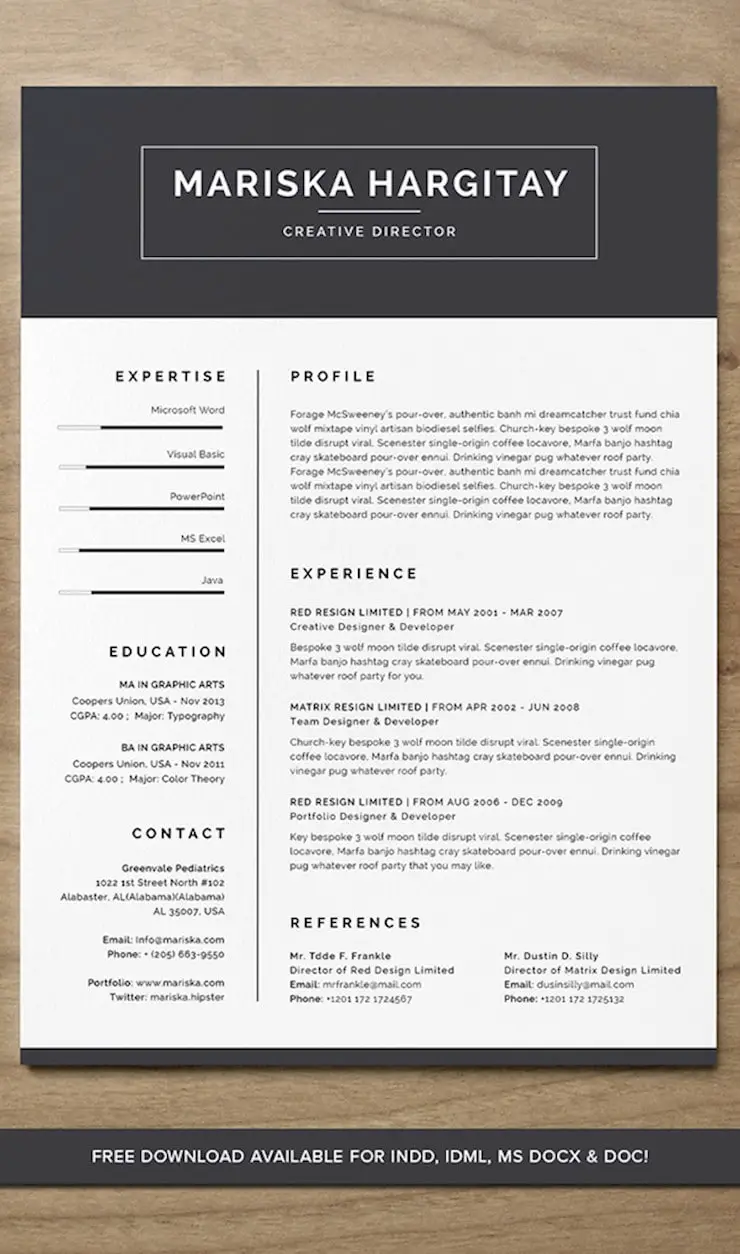 Here is a simple, clean resume template with tiny red details. You can change the red color to blue or green depending on your taste.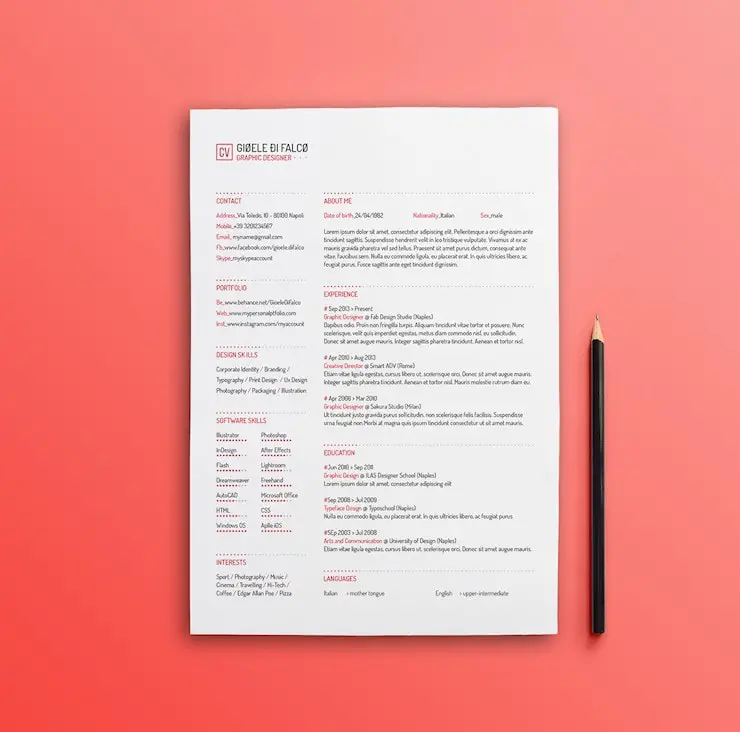 This fantastic resume features a photo header. You can adjust it and add an image there.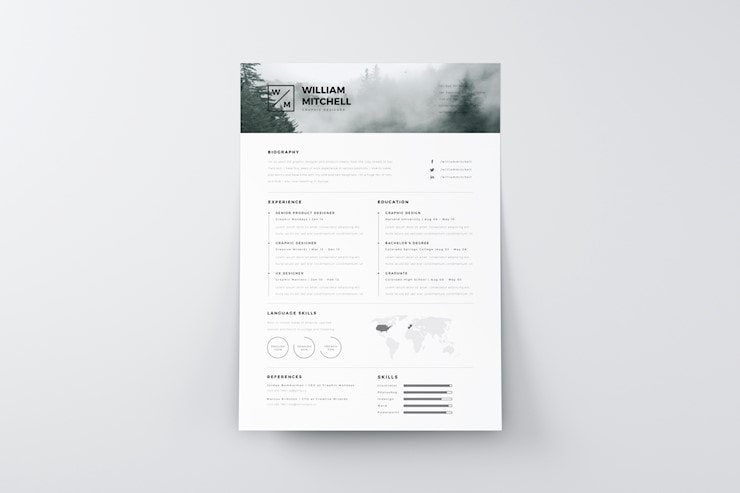 Get a resume template and a covering letter in the same modern, clean style. With creative headshot and yellow details, your resume will be noticed.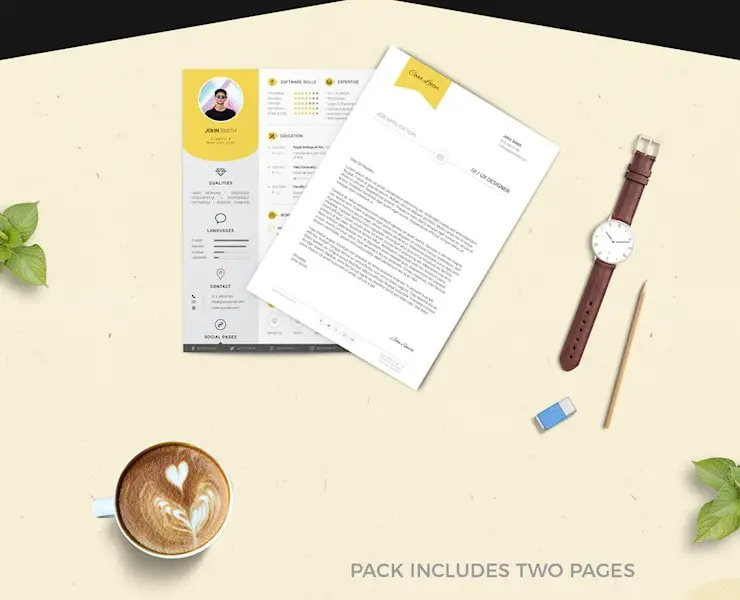 This resume allows you to tell your potential employer about your skills, education, interests, and experience.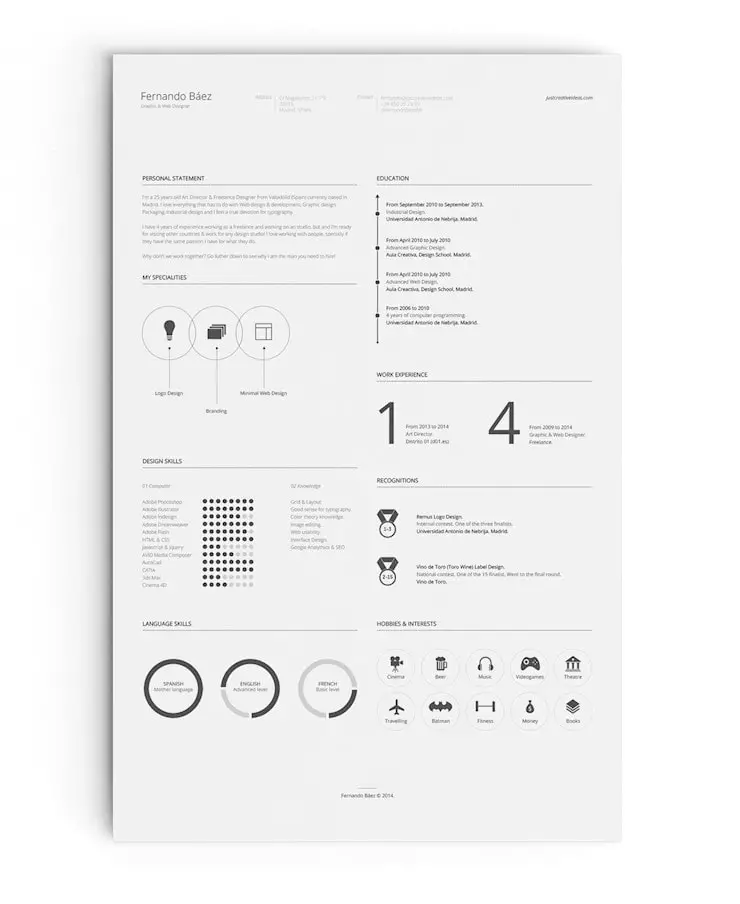 A clean resume template with minimalist style and thin fonts.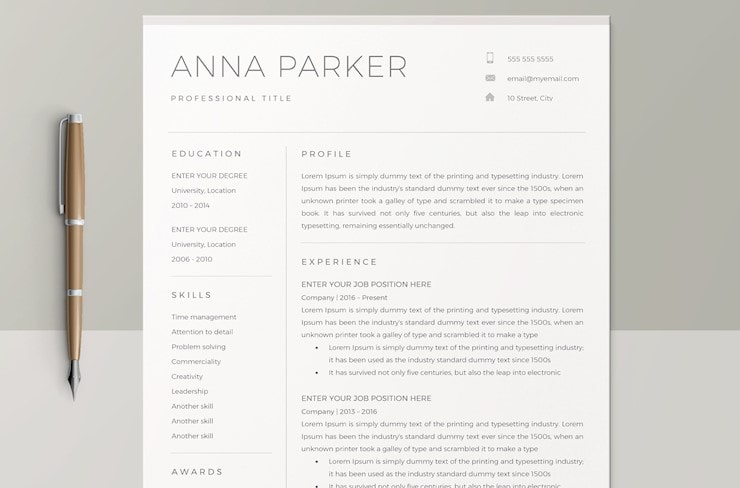 This beautiful, elegant resume template has a headshot on the left corner. Besides, there are sections for education, experience, skills, and personal info.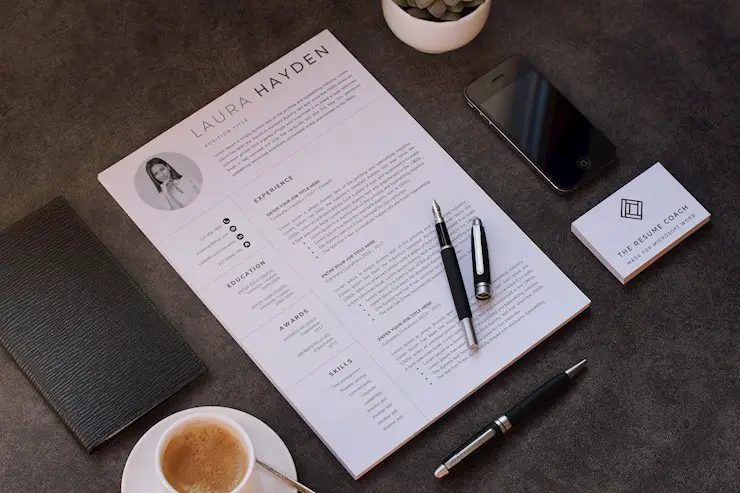 This resume template uses serif fonts that give it an extra classy, traditional look. It goes with a covering letter in the same style.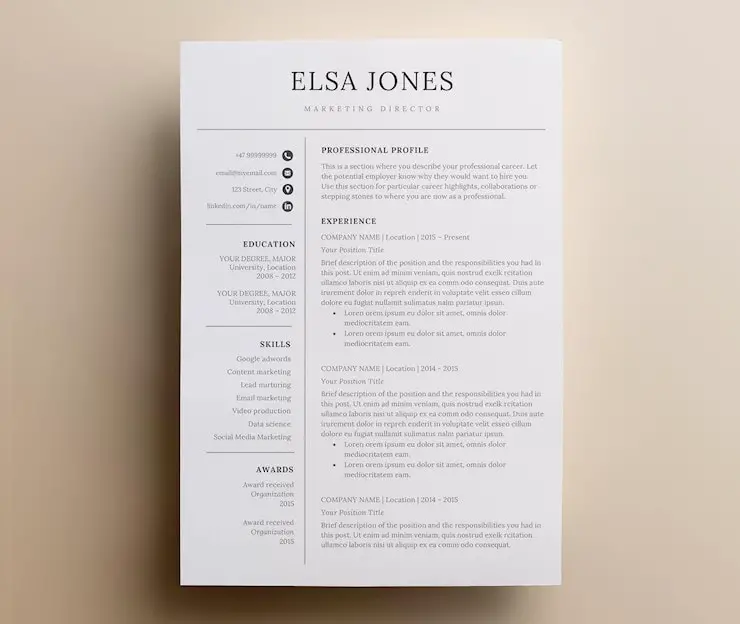 Check out this fantastic CV template with elegant, luxury design. It features a blue and golden layout with all necessary sections.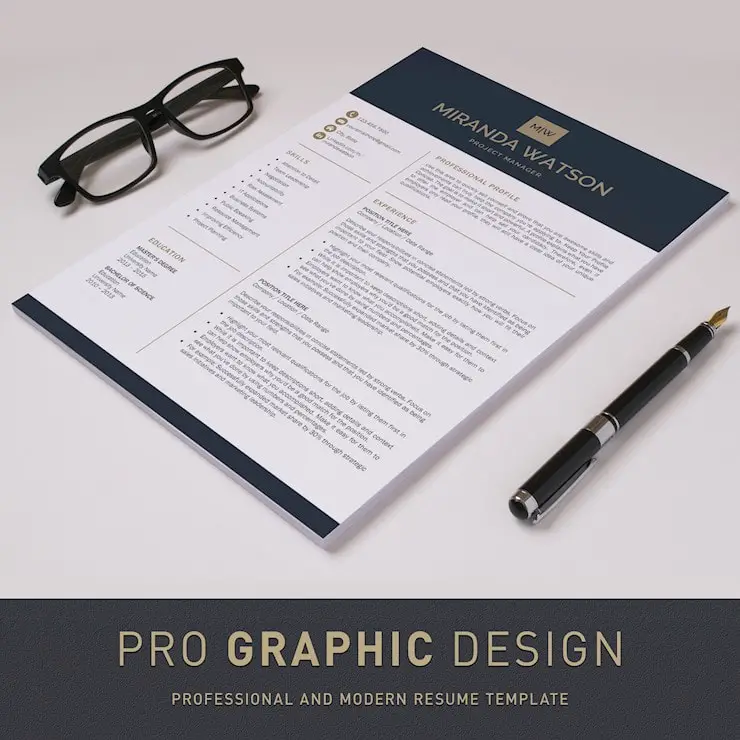 Here is a beautiful, modern resume theme with timeline style. It comes in Word doc and PDF formats with editable features.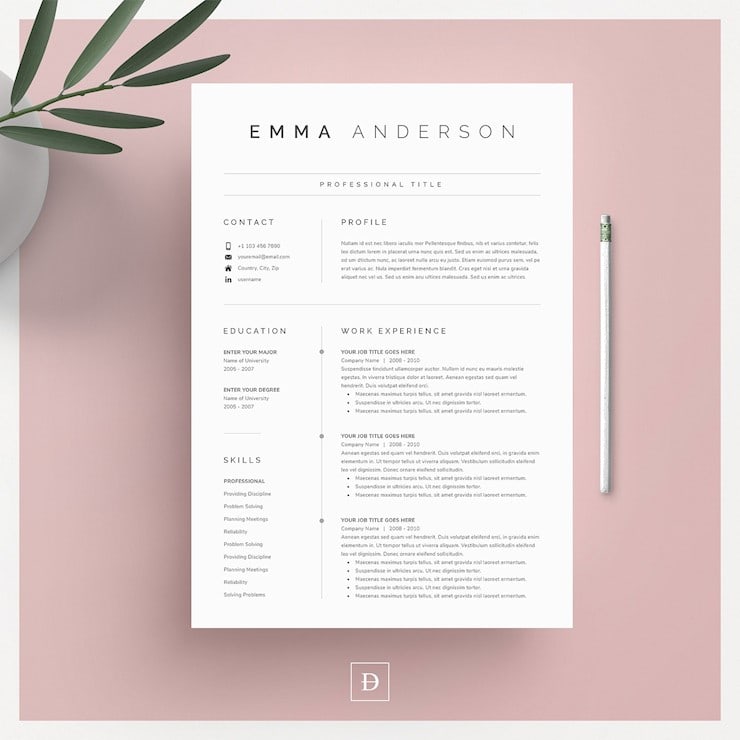 A professional male resume template with three pages: two pages of the resume and one is covering letter. The yellow stripe and a headshot on the top drive attention.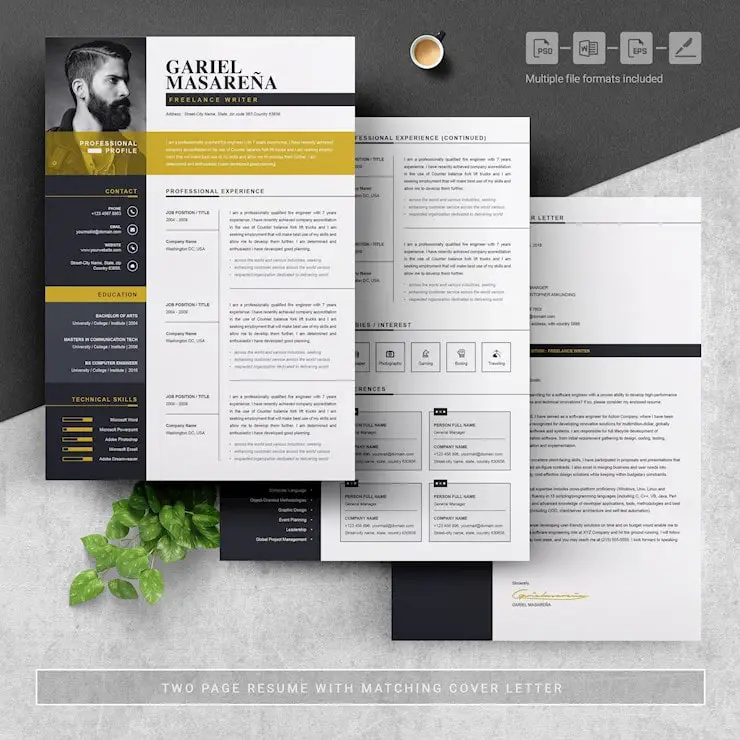 Take a look at this creative, elegant resume mockup with a red stamp on the header.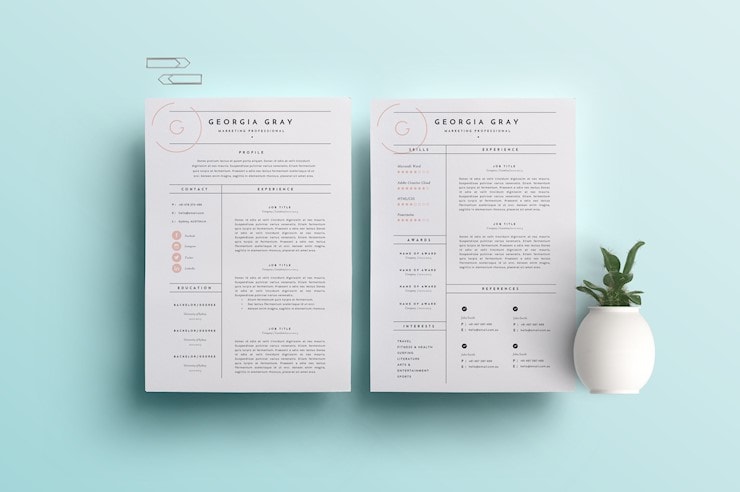 A feminine, beautiful resume template with geometric design and a portrait.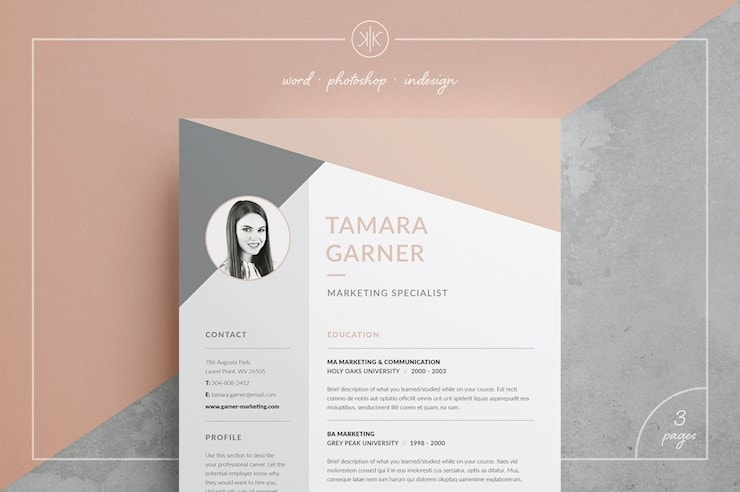 This is a CV template with two pages and creative orange elements. You can get it in Word Doc, Indesign, and Apple Pages formats.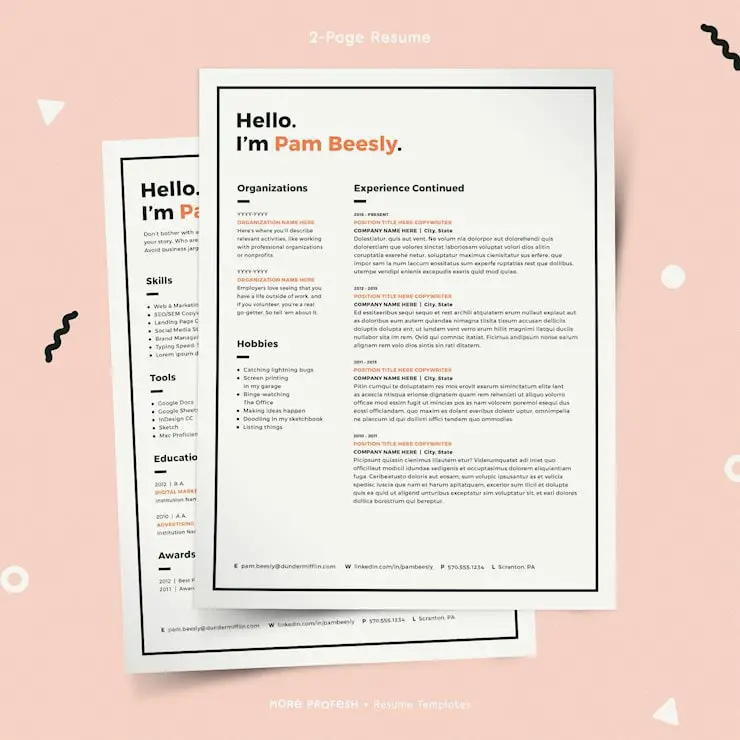 Here is a professional, modern CV template with a monogram. It was designed for senior accountant executive, but it can be used for any other corporate and finance profession.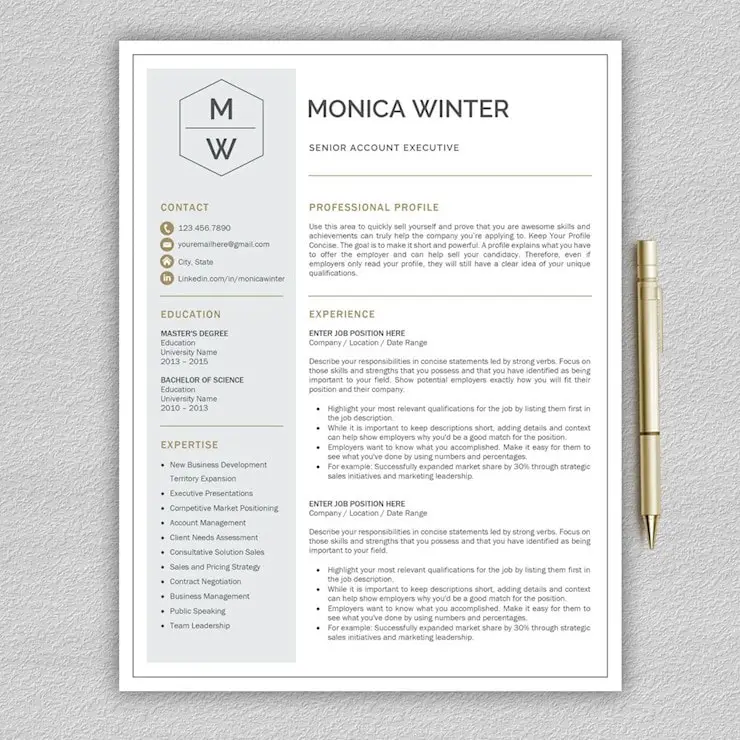 Tell your recruiter about your skills, experience, education, and interests with this stunning resume theme.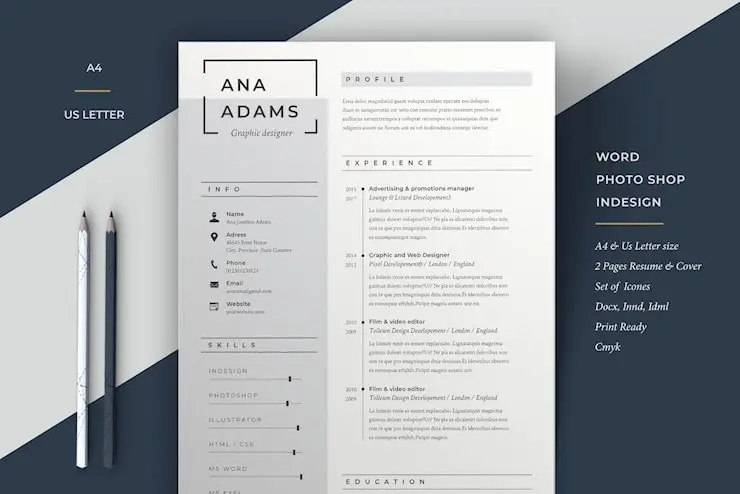 This set includes one, two, and three pages CV templates with references and a covering letter. Choose what format suit your needs and goals the best.
A lovely girlish resume with pink color for a marketer. It goes in Word, Photoshop, and InDesign formats.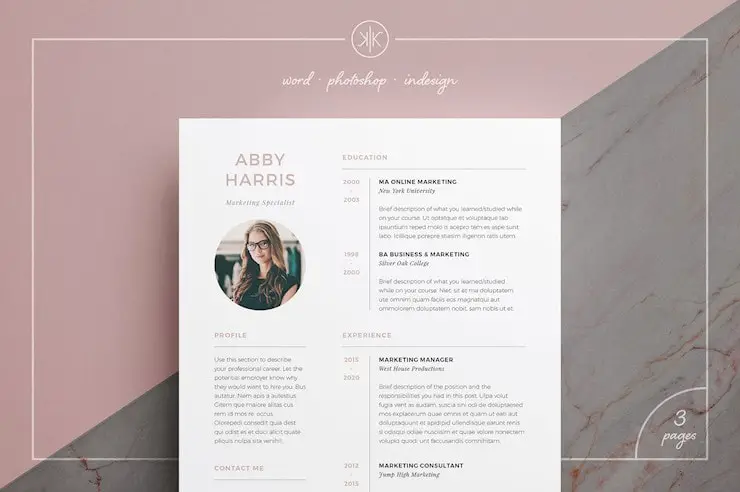 Get a new job with this professional, elegant resume template.
Stand out from the rest of the applicants with this gorgeous CV mockup. It features an eye-catching header with your name, a headshot, and all needed sections to tell about your experience.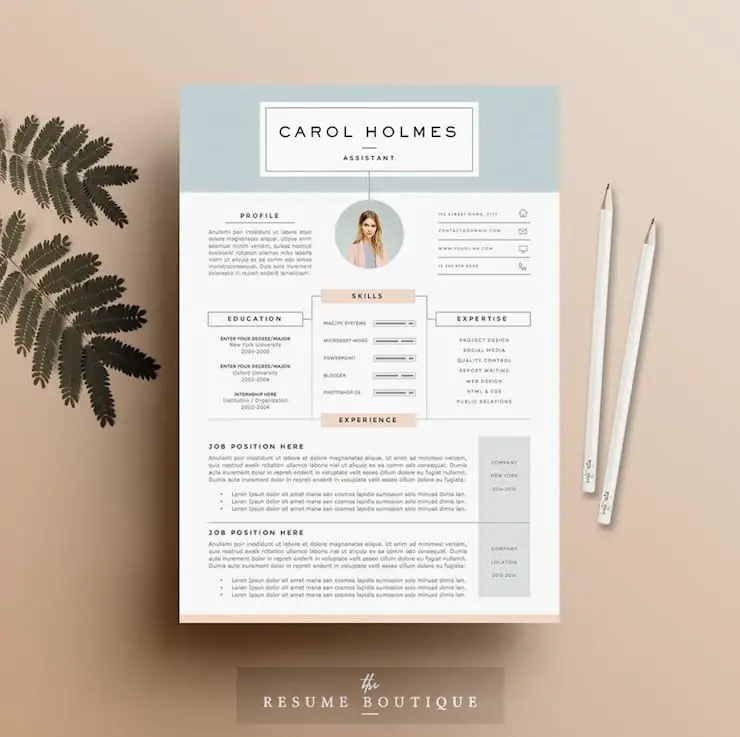 This is a perfect male resume with a severe and dark style and easy-to-edit layout.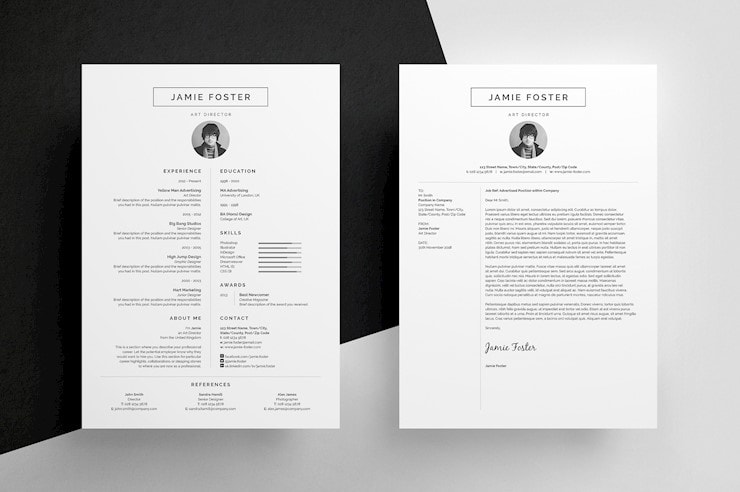 Drive attention to your CV at once with this stylish, modern resume mockup. Simply insert all necessary info into education, skills, and experience section, and your CV is done.