Looking to showcase that new logo you've been working on alongside your entire brand, including letterheads, envelopes, business cards? We've got you covered. We've looked everywhere for the best branding, identity, and stationery PSD Mockups and come up with a tonne of awesome freebies, with realistic, flat, perspective.
We've assembled the most comprehensive branding, identity and stationery PSD Mockups!
You should also check out the other freebies lists that we've put together for more mockups, fonts, and icons.
'The sixth volume of branding mock-ups series features a wide range of stationery items to showcase your project in a very realistic style. You can easily place your design via smart objects and change the colors according to your needs. Check out the real pixels for details.'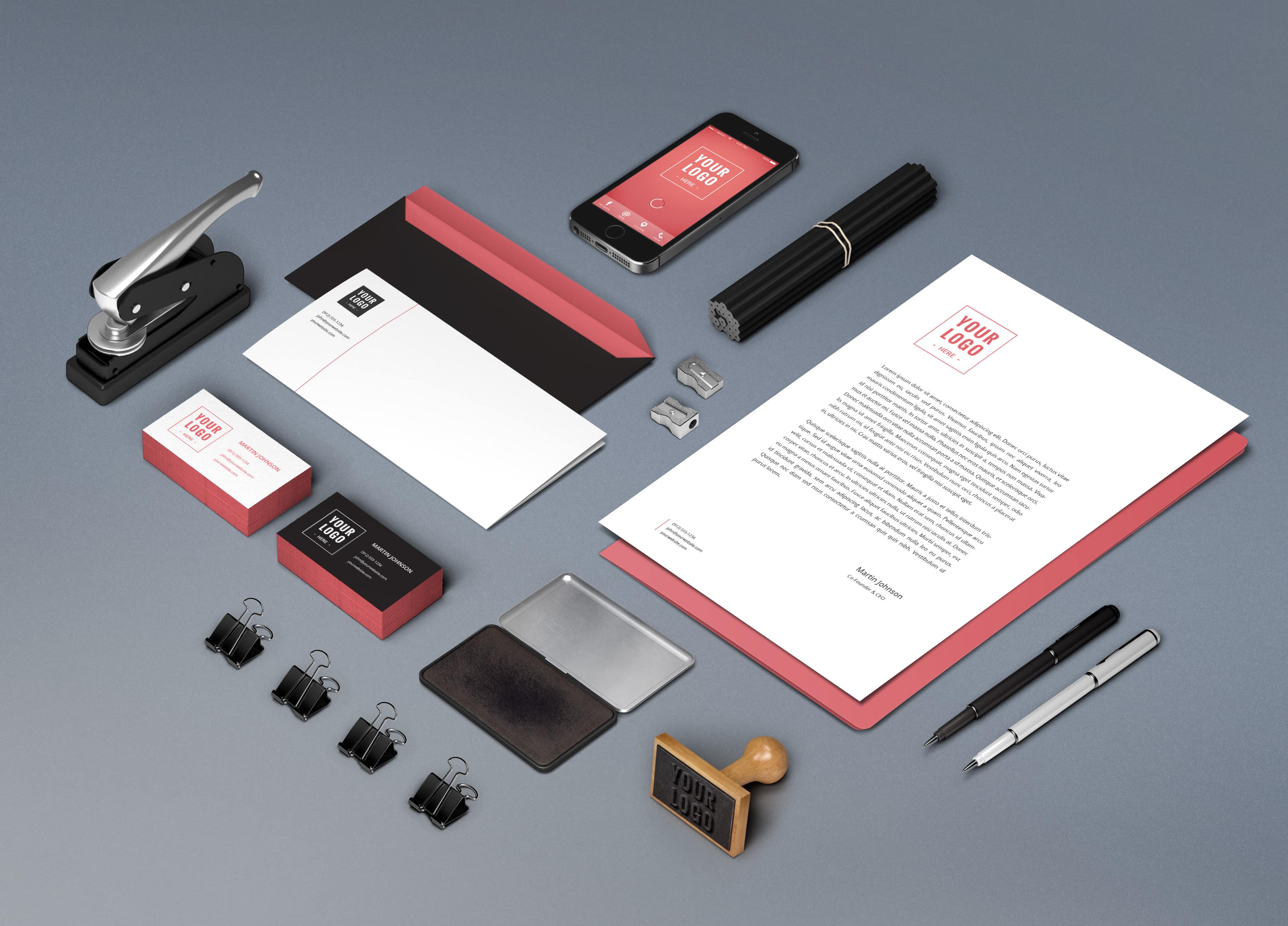 'Advanced branding stationery mockup; 15 templates in different angles and arrangements. Where else you can find it for free? On this fully customizable mockups, you can showcase your latest work in a really quick yet classy way. These mockups come with PSD files with a built-in smart object. Present your corporate identity, resume templates, business cards, poster design, logos and much more in the very easy way!'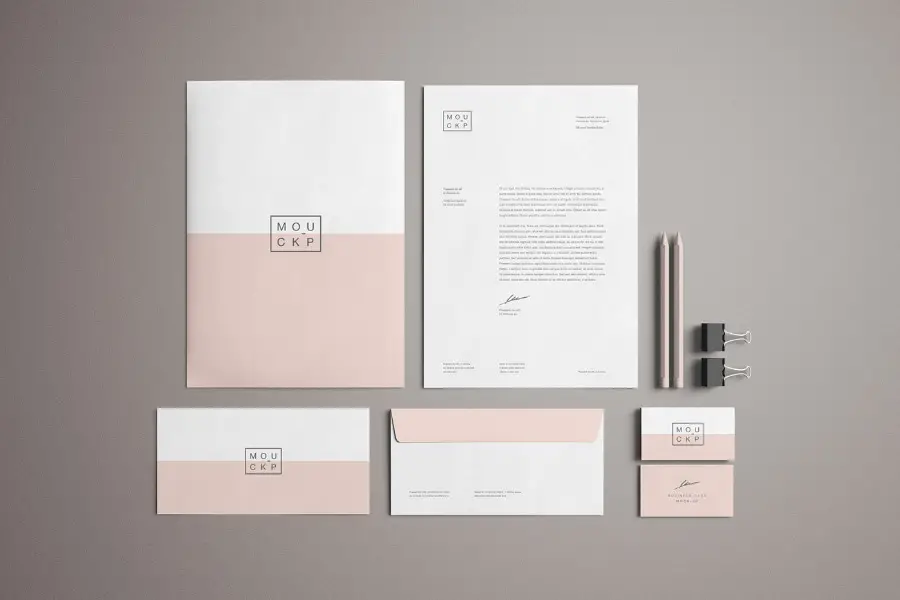 An all-purpose, infinitely customizable and easy to edit PSD via Edris Advertising. Download the full-size perspective mockup or download each item – including paper, business cards and envelopes – individually.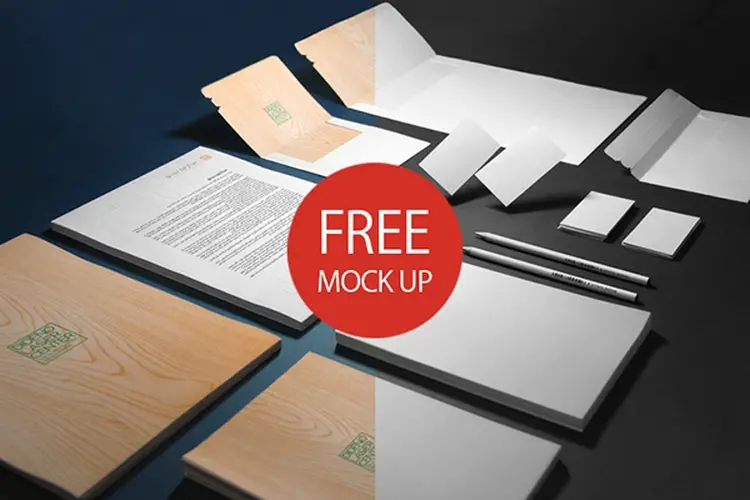 'With this clean PSD branding mock-up, you get full control over each and every element. You can move items around, hide some of them, change colors and of course, showcase your own design with smart objects. Check out the full size for details!'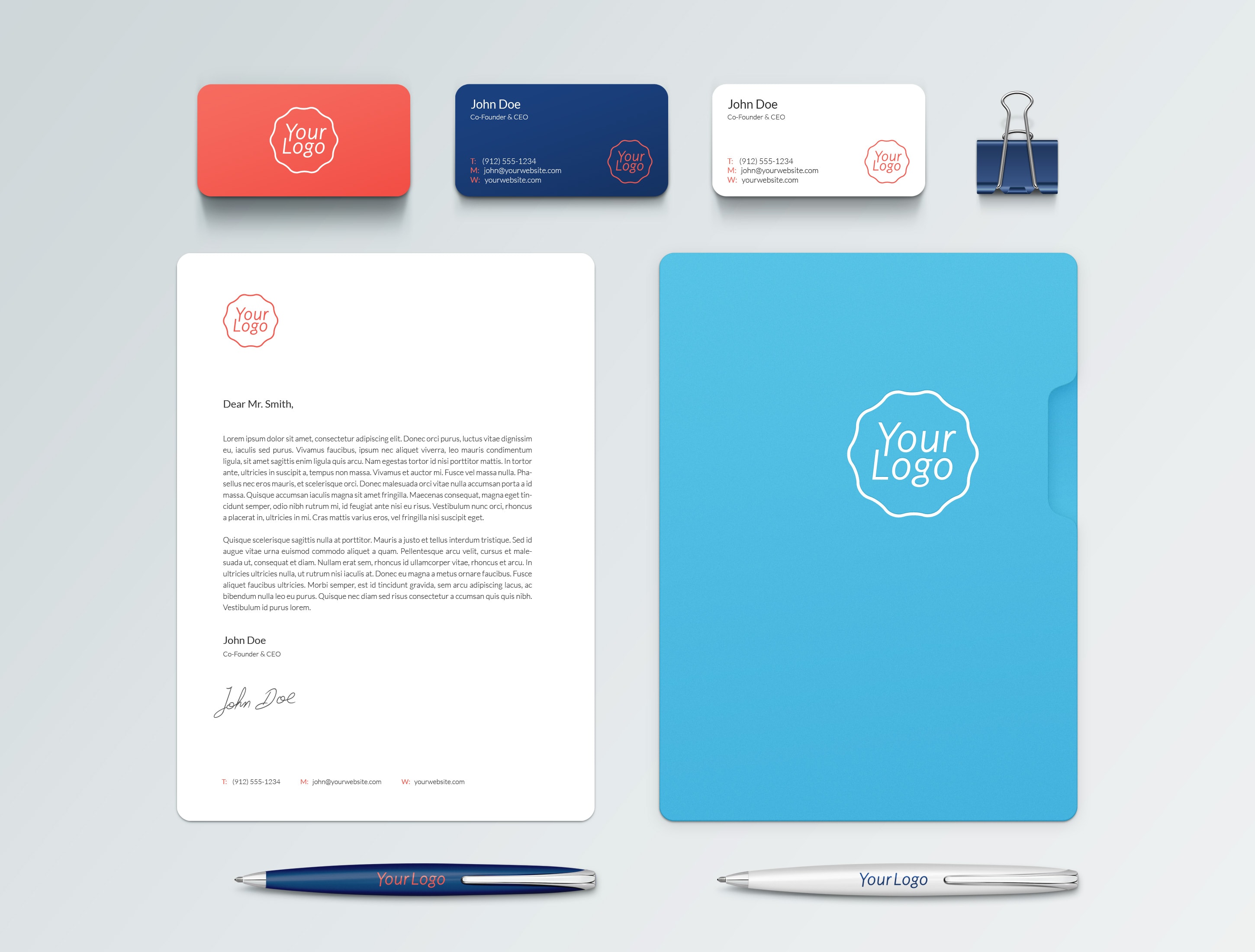 'This is the simplified PSD stationery identity kit version of our 3.x dark themed branding mockup series. It includes all the essential elements and a new high-resolution floor texture background to help you showcase your next brand design project.'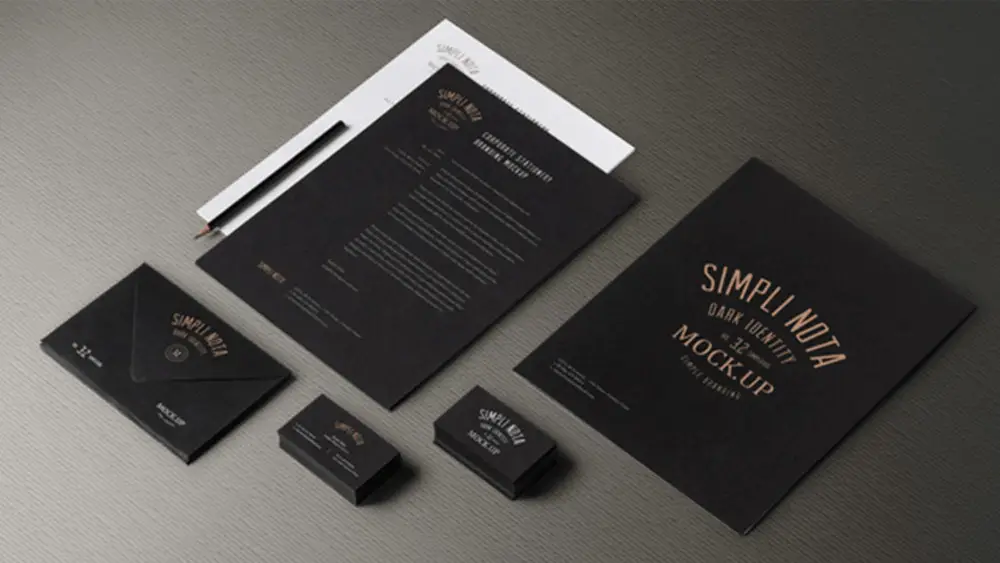 'You can show your branding designs with creating your own composition. Migrate items into your scene and place them as you want. This is a free demo version of Branding Showcase Generator And Photos. If you purchase full version you will get more awesome content.'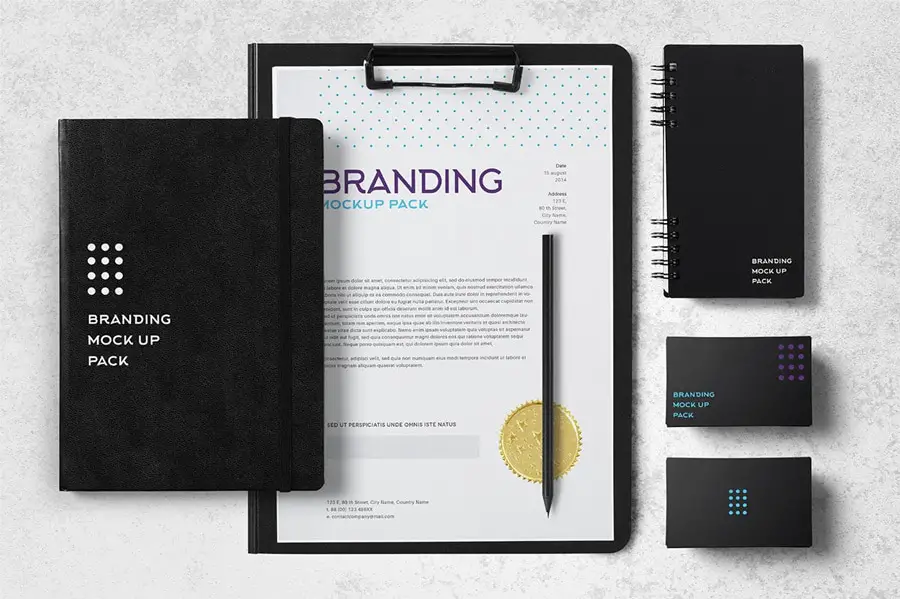 'Treat yourself with this stylish branding mock-up which is ideal for corporate design presentations. This Photoshop mock-up is based on high-resolution photography and includes different stationery items like A4 sheet, A4 folder, envelope, business card, CD cover and more. Resource created and released by Vitaly Stepanenko.'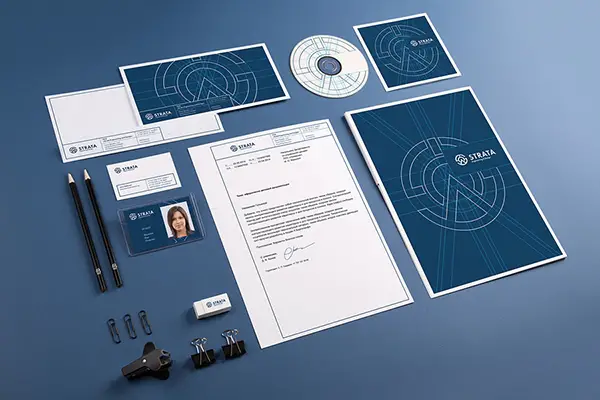 'Create complete branding, a corporate showcase with this PSD mockup. Designs can be placed easily via smart layers, the color of elements can be changed also. Preview Images are not included in the PSD file.'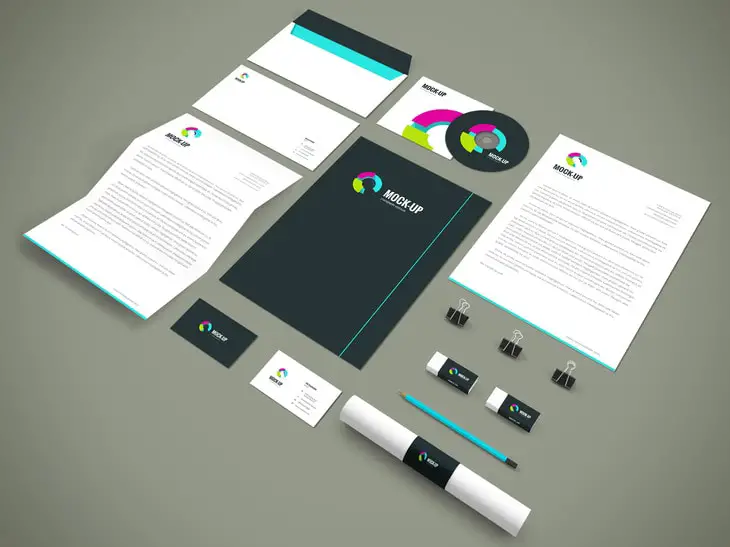 'You can show your branding designs with creating your own composition with this free Branding / Stationery Hero Image. Migrate items into your scene and place them as you want. Download this 1 PSD free file. Big thanks to Mockup Zone for this free mock-up.'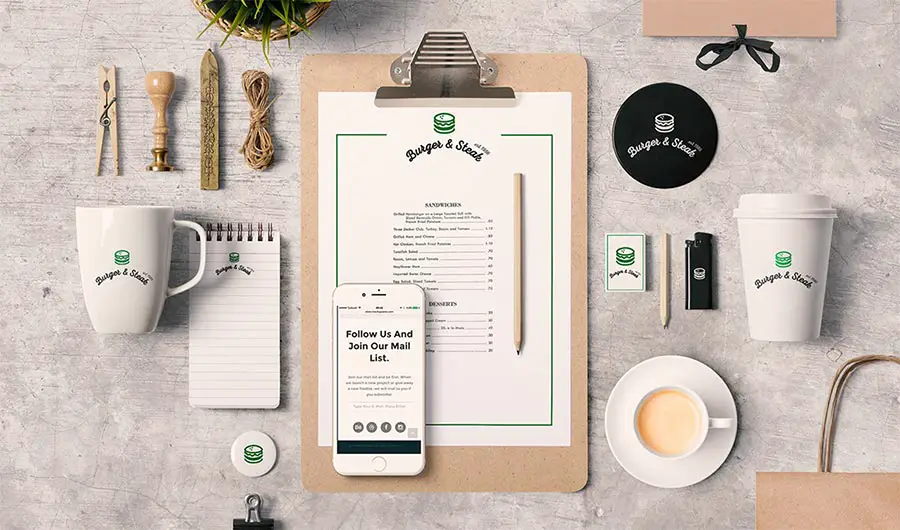 'A PSD file showing a set of completely layered branding items (like a label, letter, and business card). Several smart objects included. Dimensions: 3200 × 2133 px.'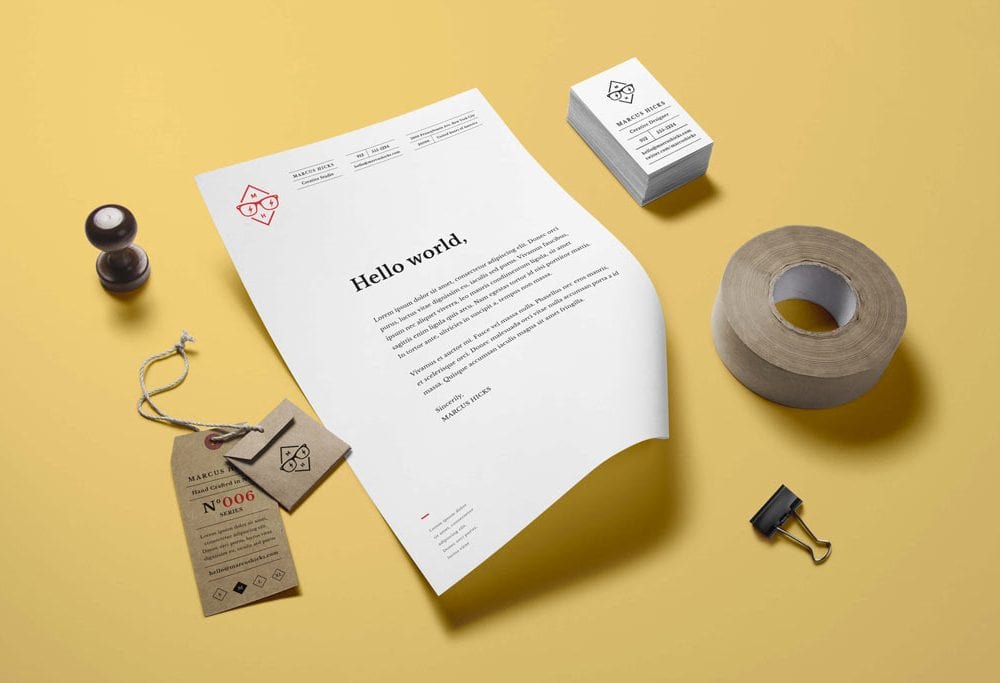 'This is the first volume in a new series of corporate identity kit with a range of stationery items that can be edited with smart layers. Easily present your brand thanks to our PSD mockup.'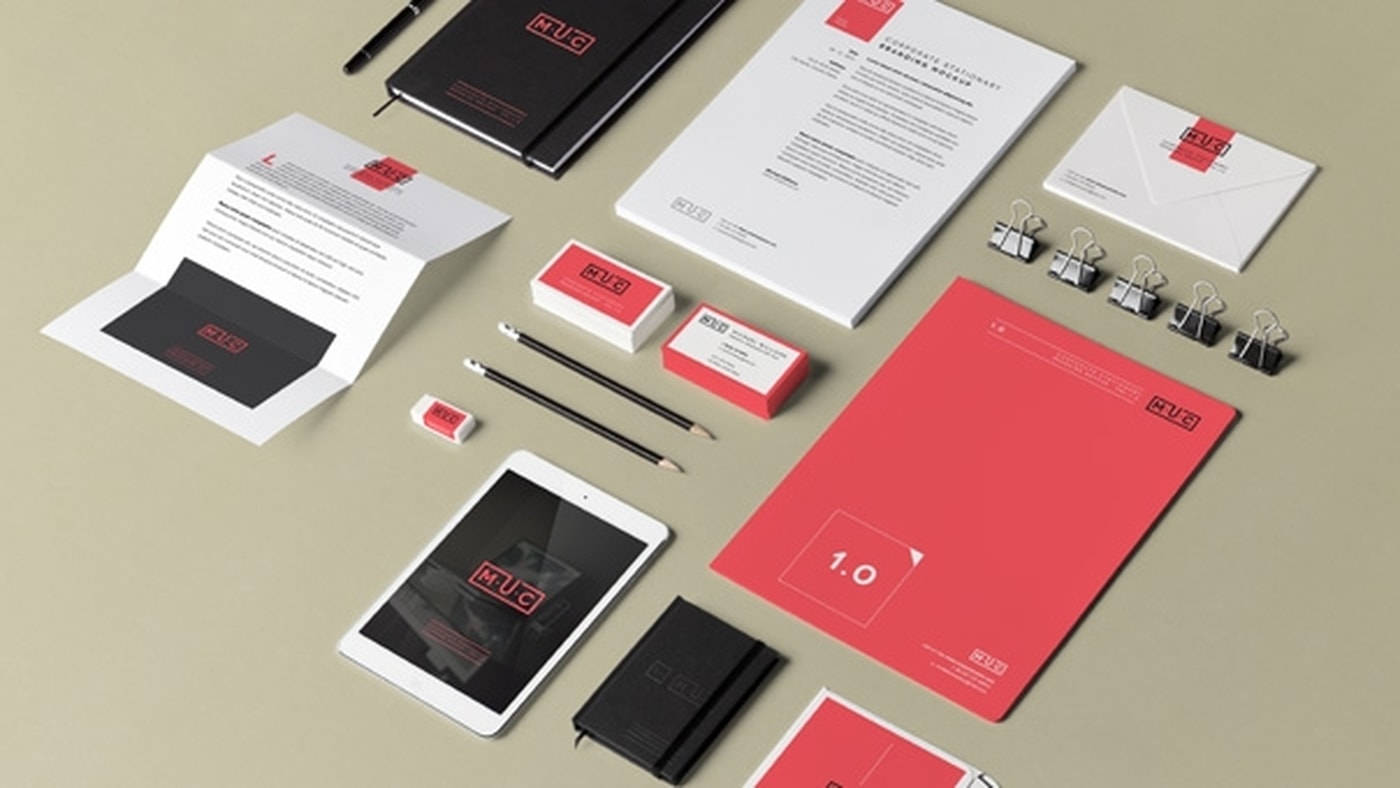 Create a distinctive presentation for your projects with this Stationery Branding Mock-Up. This freebie contains a high quality, layered PSD file with 4 movable objects.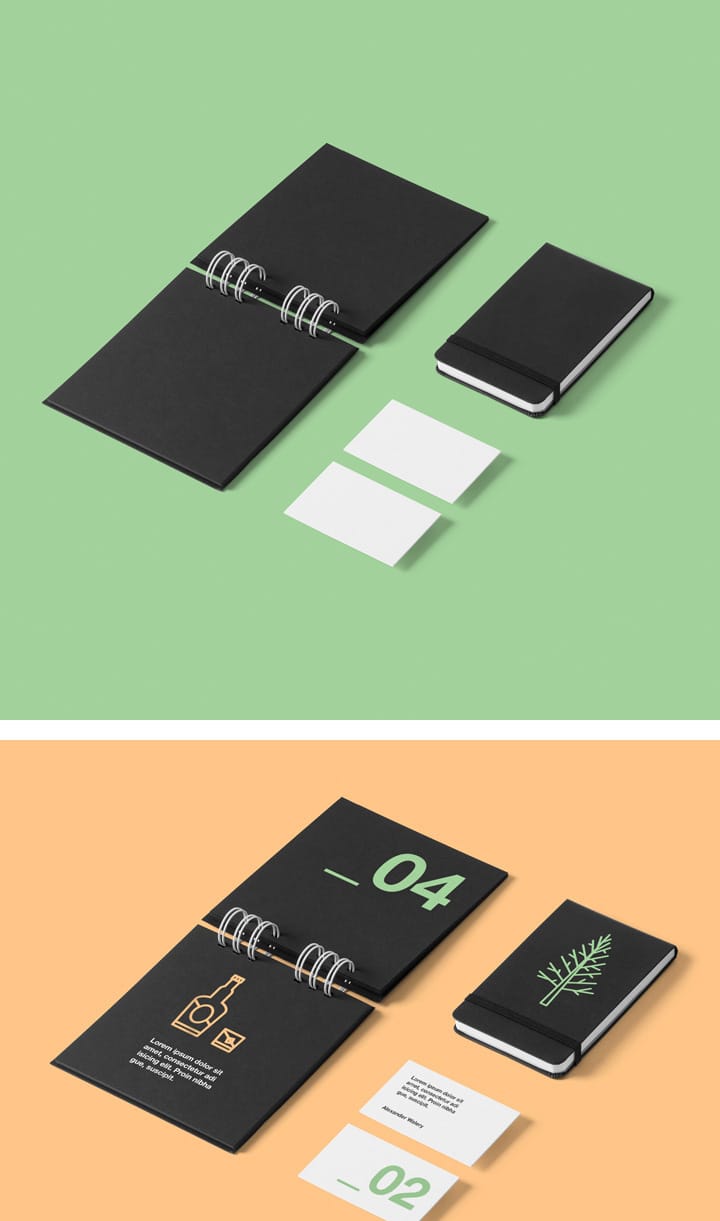 'This corporate identity kit including all the basic elements to display a branding design. 10 pre-made PSD files. Simply copy and paste your design into a smart object and save it. You can easily change colors of every element and background to make it your own.'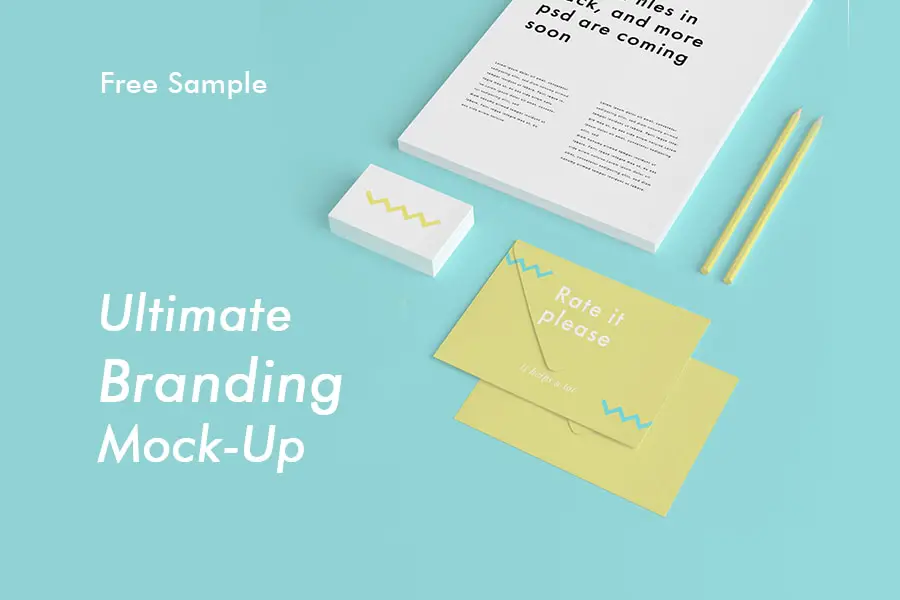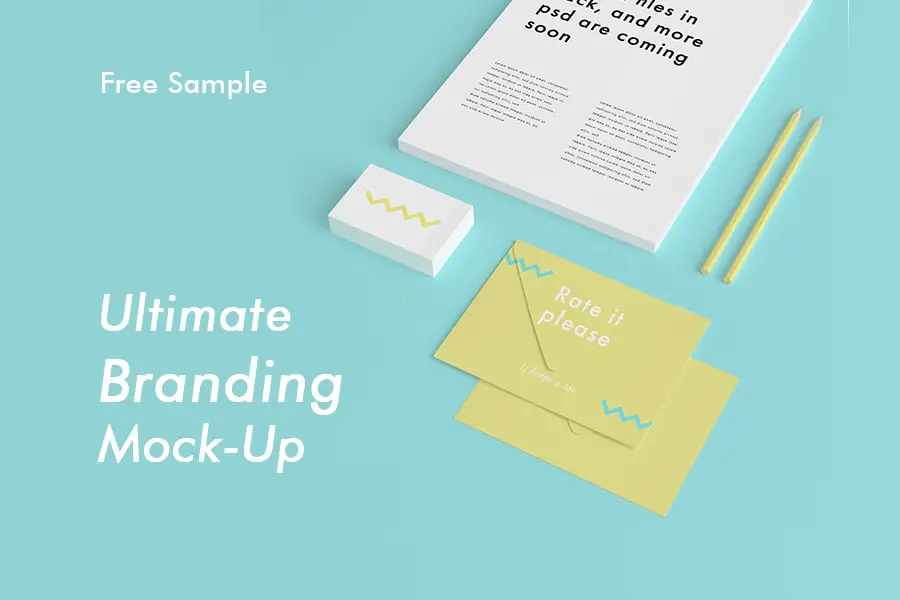 An easy-to-edit branding mockup, 'everything is isolated, you can move items and includes color masks you can change colors of items and customize it'.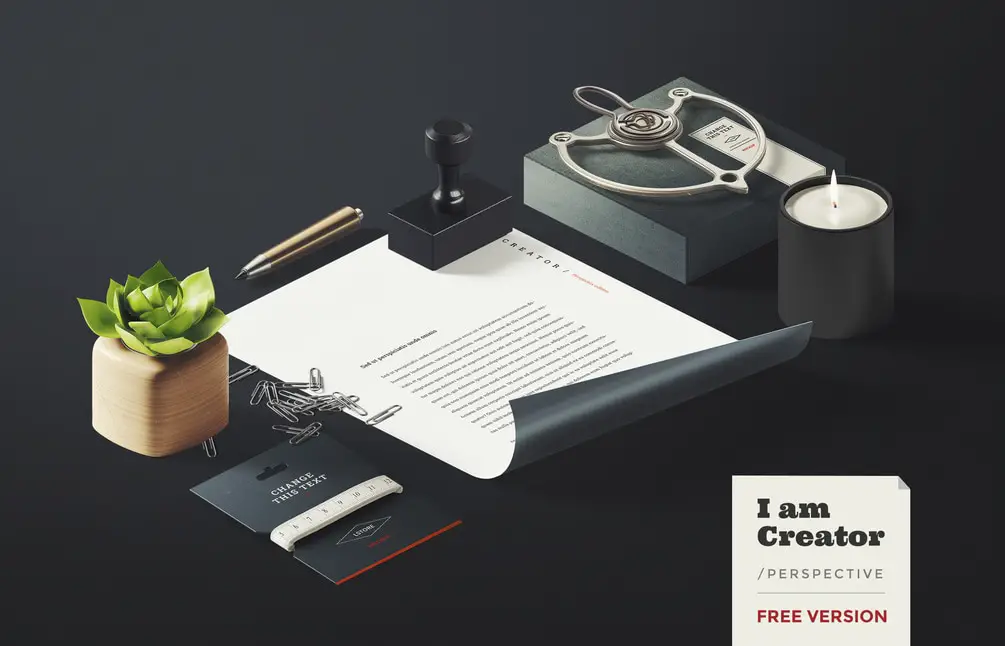 'Showcase your complete branding stationery design with this great flying PSD mockup. Great for any style of design. Fully layered PSD file with smart object for easy replacing designs.'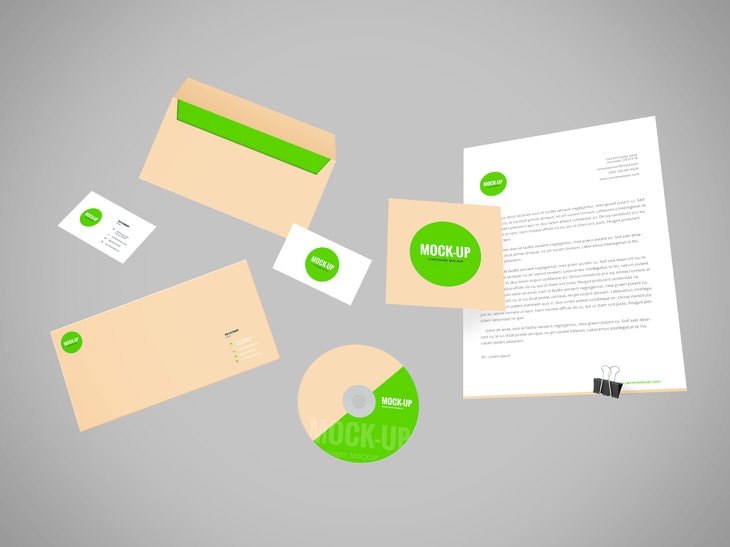 'A branding free mockup template to present your graphic design stationery – includes an envelope, folder, pencil, business card, paper roll, paper clip, and a rubber. A high-resolution realistic stationary that is easy to edit. This will surely enhance your design and give it a greater look that will impress your clients. With basic photoshop skills and knowledge on how to edit smart objects, you are able to present your stationary in the great professional look.'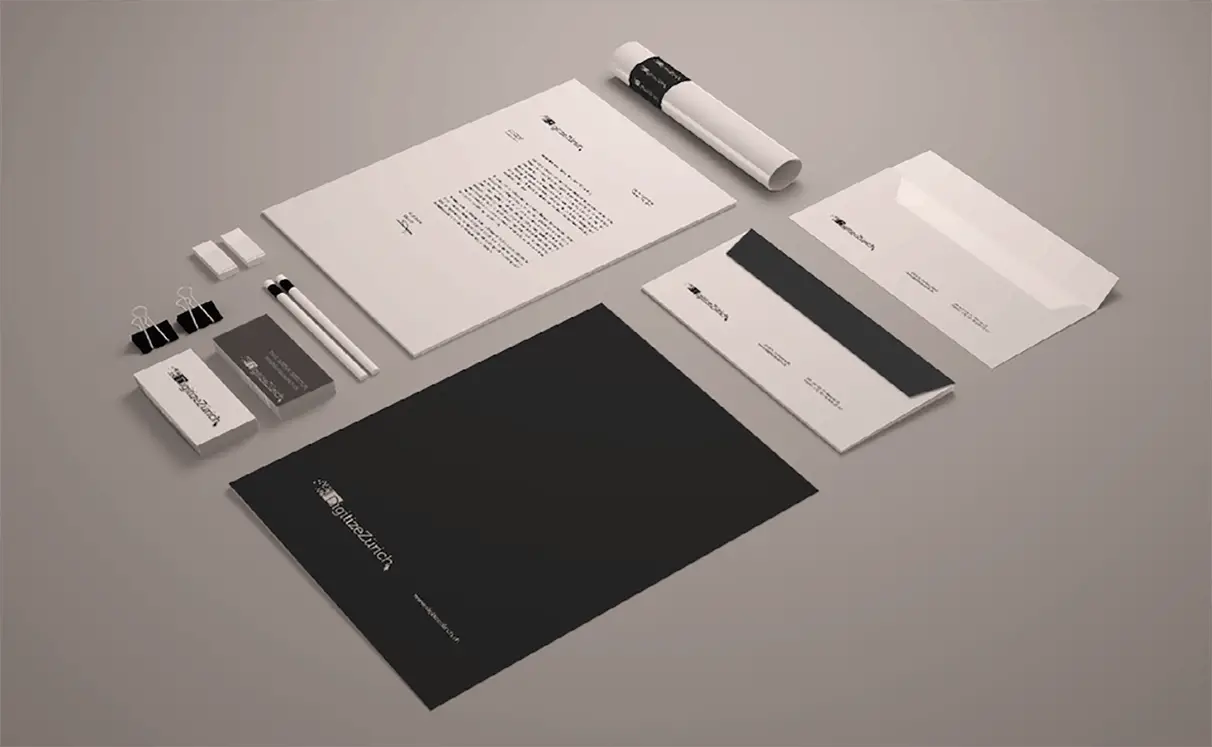 'Ebony & Ivory is a series of perspective photoshop documents that will enable designers to present their work to clients in a more experiential and intuitive way.'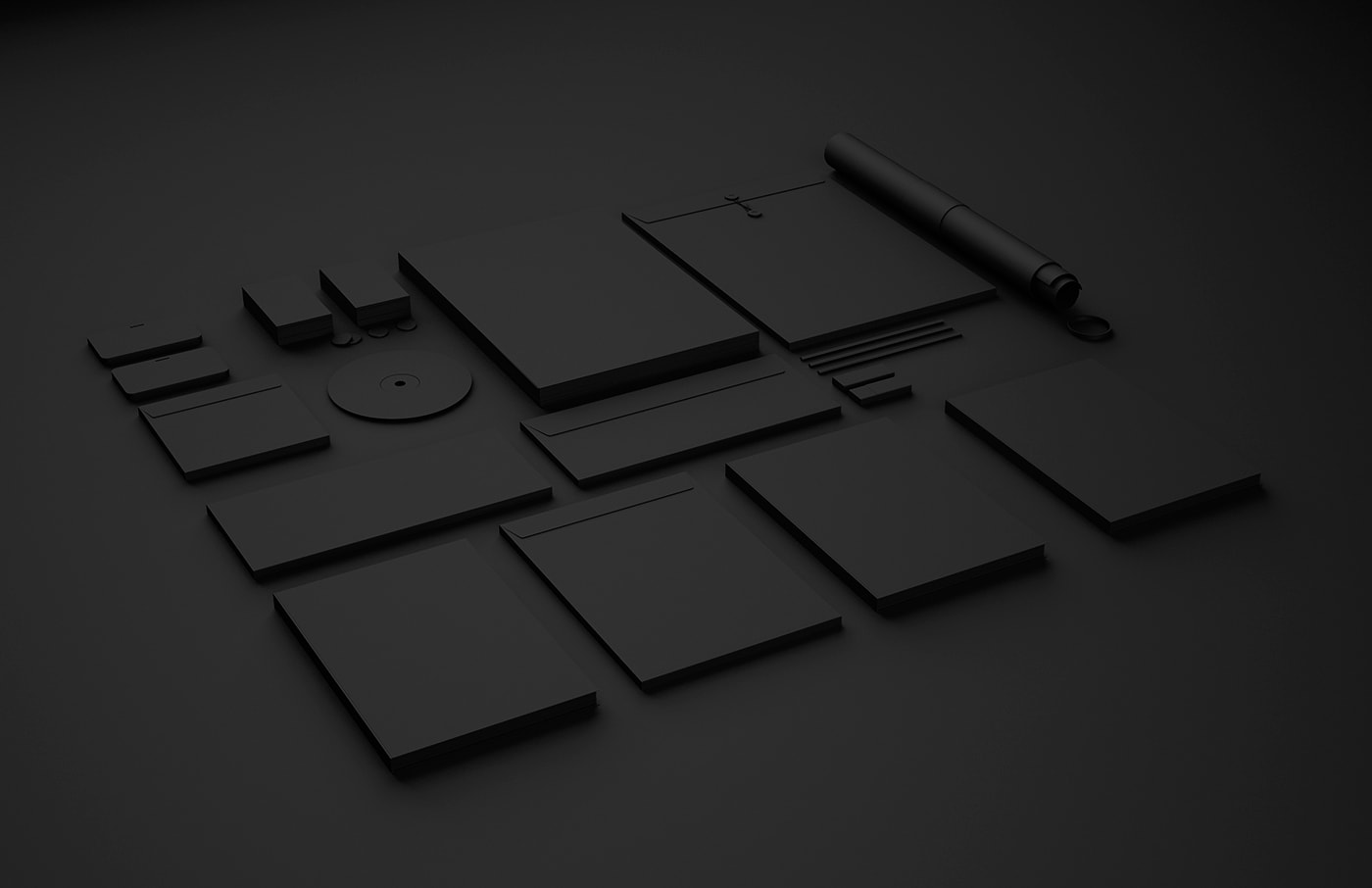 'Showcase your great branding, stationery design with this simple and great PSD mockup. Background color can be changed easily, design can be changed via smart layers. Enjoy!'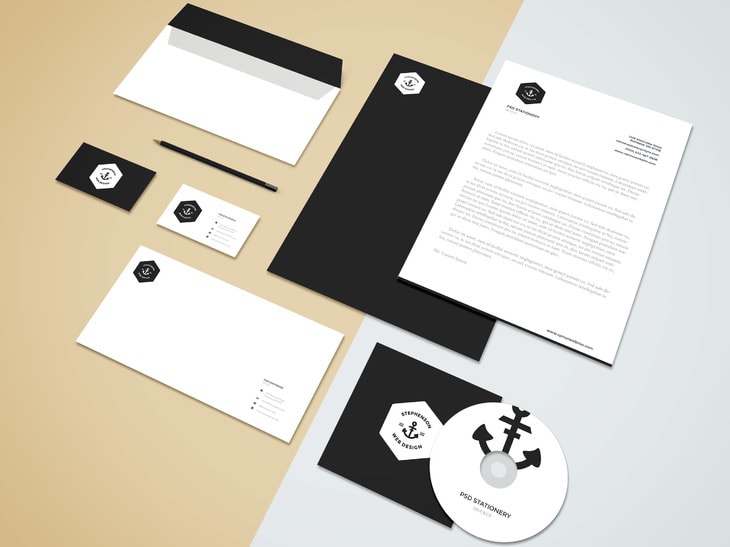 'A set of mock-up files for all your presentation needs. The set includes 7 blank photoshop (.psd) files that are easily editable using Smart Objects. You can use it for personal or commercial purposes (showing your design to a client) but please do not sell or alter to sell this anywhere.'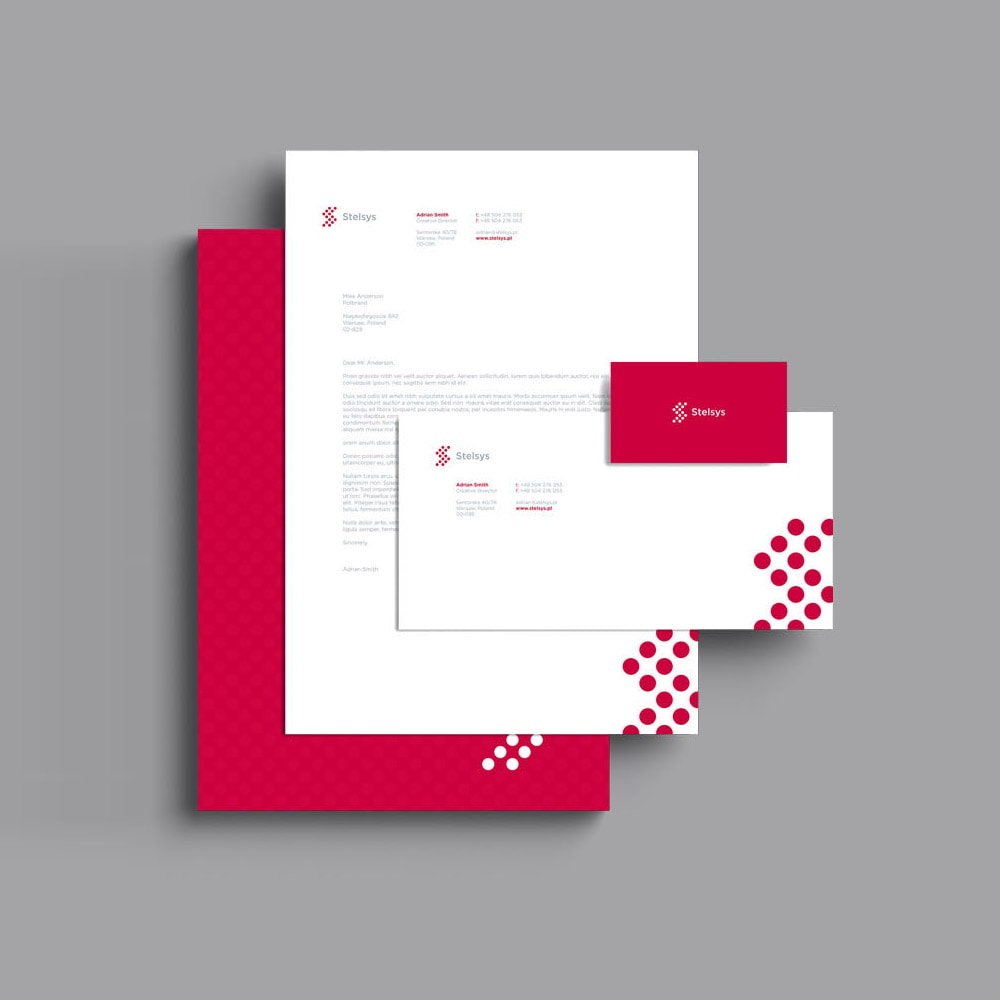 20. Coffee, Clipboard, and Stationery – Branding & Identity Mockup
'I'm delighted to share with you today the latest stationary items mock-up from our branding/identity collection. In this PSD file, all items and shadows are on separate layers, the background colors can be changed, and you can easily add your designs via smart objects. Have fun with it!'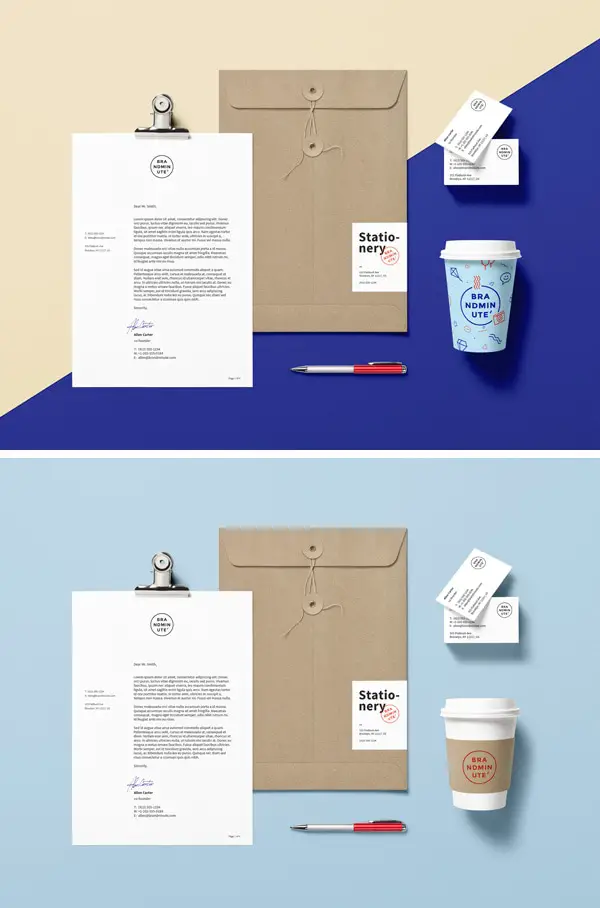 This is a set of useful and interesting Stationary elements for creating branding identity and corporate style. In this mockup all the layers are included that's why it can be customized in Photoshop without any problems. Free Stationary mockup PSD will allow you to make the minimum efforts for achieving the purpose.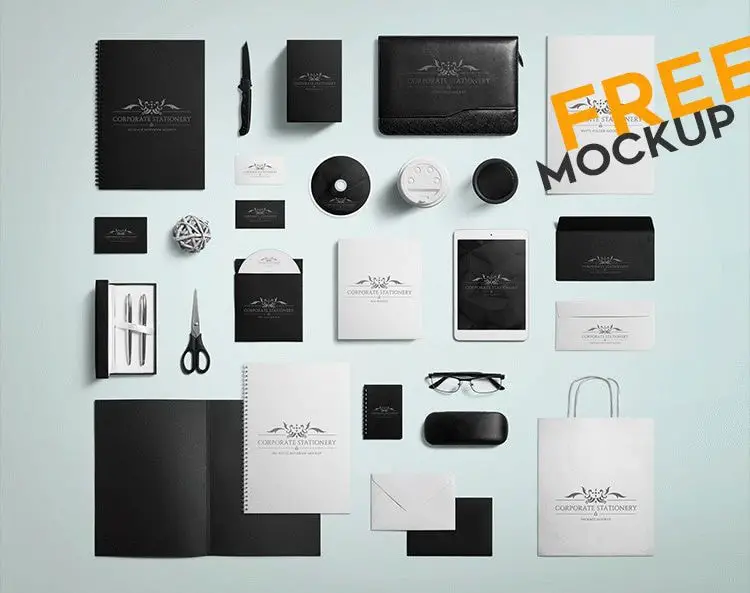 'Present your visual identity designs with this free photo-realistic Branding / Identity MockUp. All objects, shadow, and background are in separate layers so you have full freedom to make a beautiful presentation from it.'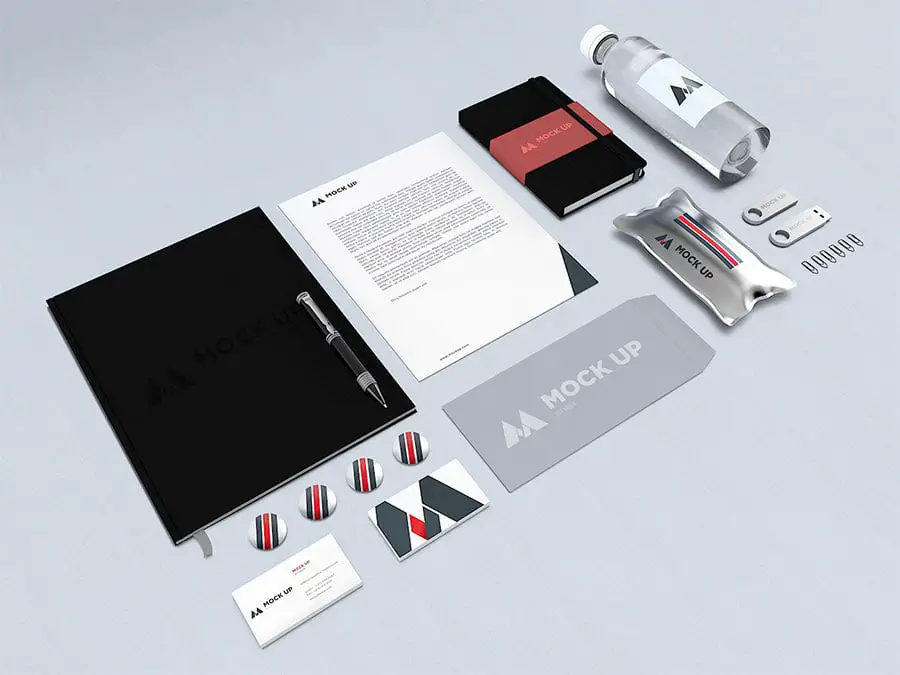 'Check out the latest stationary mock-up of our branding/identity series. Use it to represent your new branding, stationery design. Modern, professional, minimalistic style. Layered PSD file with smart objects.'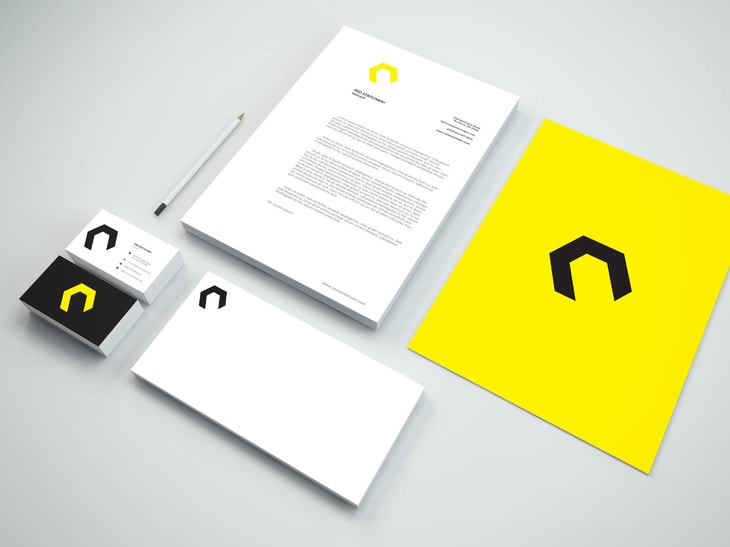 'Mockup of a stationary set: All items are layered, most come with a smart object. The PSD's dimensions: 4000 × 5200 px.'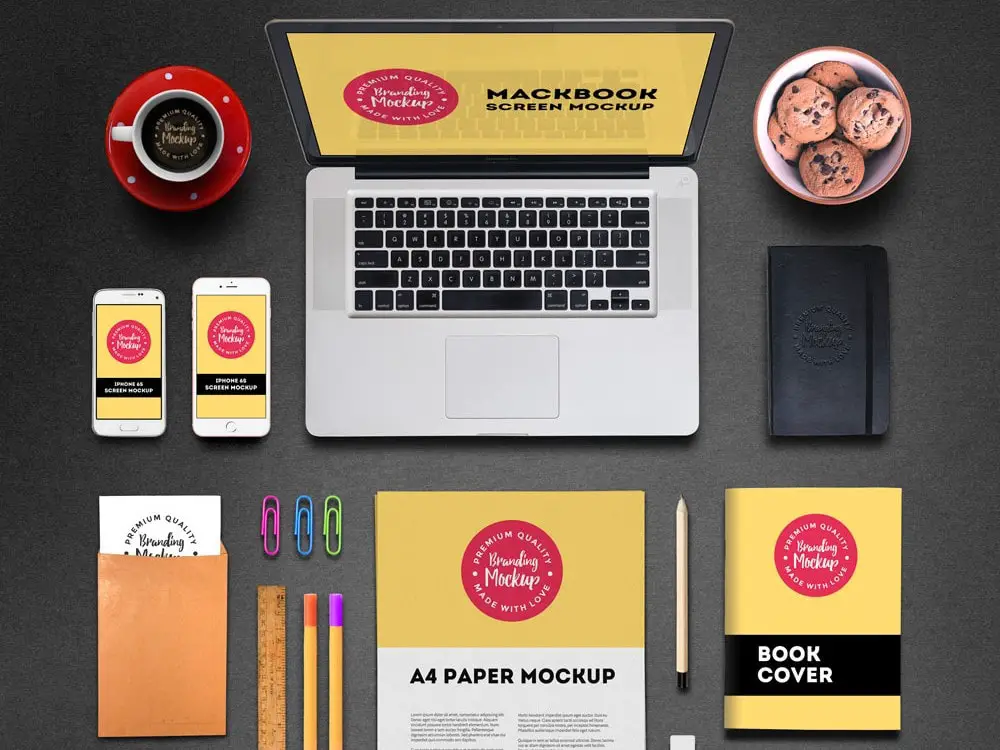 I'm happy to share with you this Free Stationery PSD Mockups. this item consists of 2 different view mockups in layered PSD files to showcase your identity design in photo-realistic and professional appearances. These files use smart object feature which means that you can easily replace current design on your own just in seconds!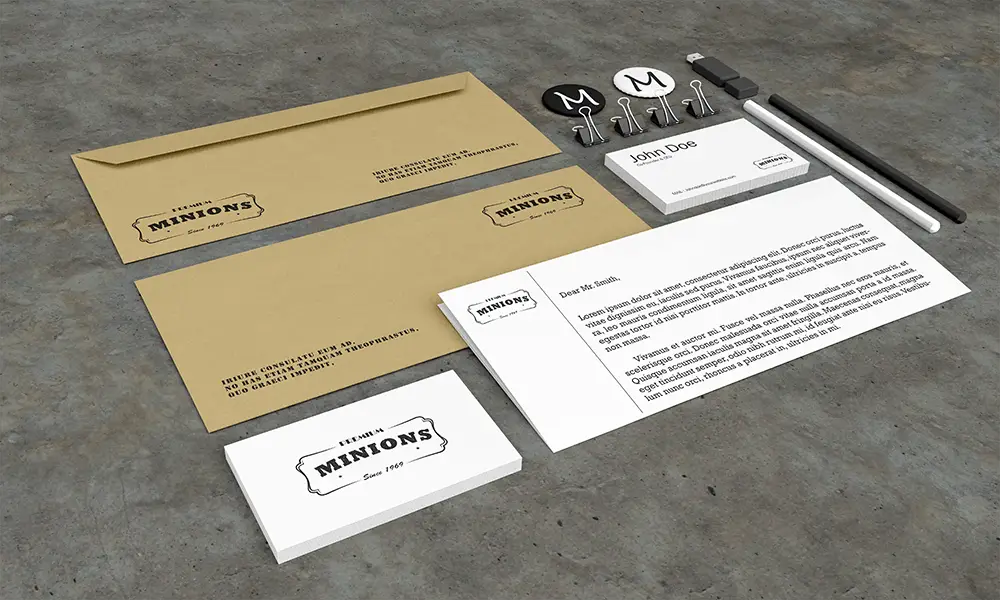 'Simply chick and clean design branding identity are here for you to present your personal and company identity! Available in PSD file for easier customizing.'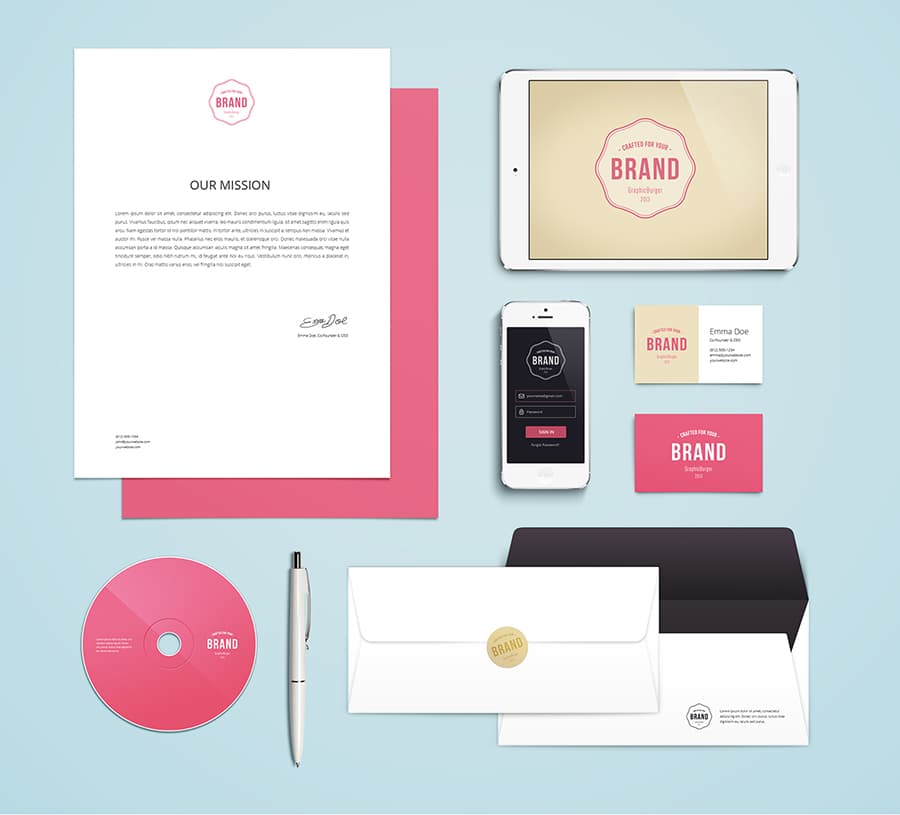 'Two mockup scenes in perspective and top views, movable items, editable Smart layers and background, and all of it in a single freebie! Get our latest mockup set to showcase like a pro! It includes an essential set kit of elements to demonstrate your design. Customize them and assemble in unique scenes to impress your clients.'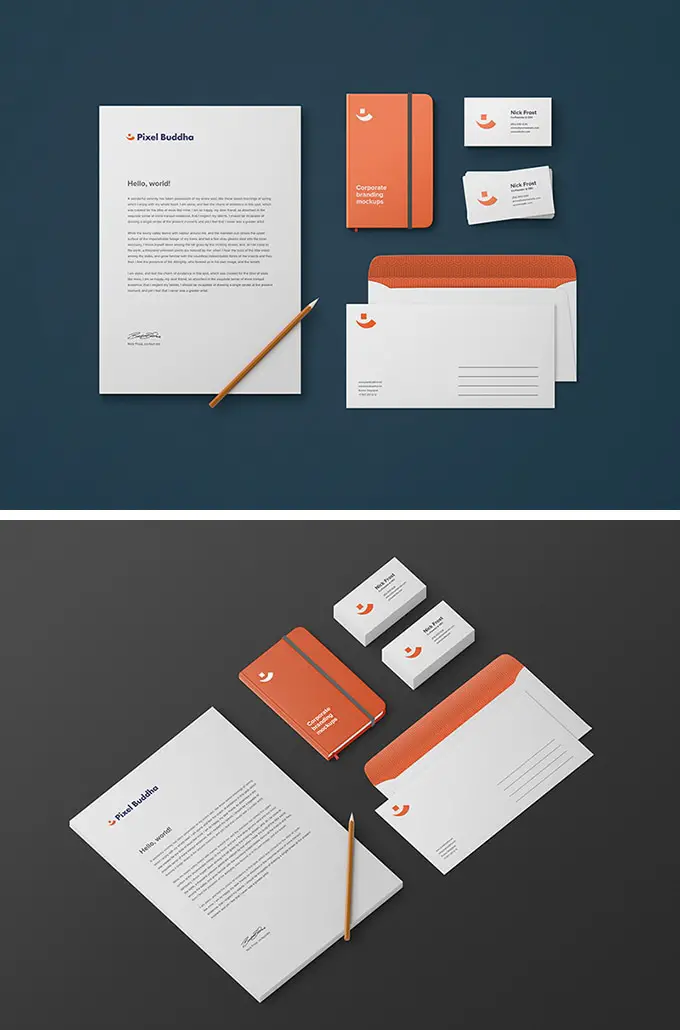 A 'light' but still comprehensive and super handy version of a forthcoming oocl.it mockup. In exchange for their awesomely generous free file they ask you to 'just spread the word about it!' (which is a pretty great deal, right?).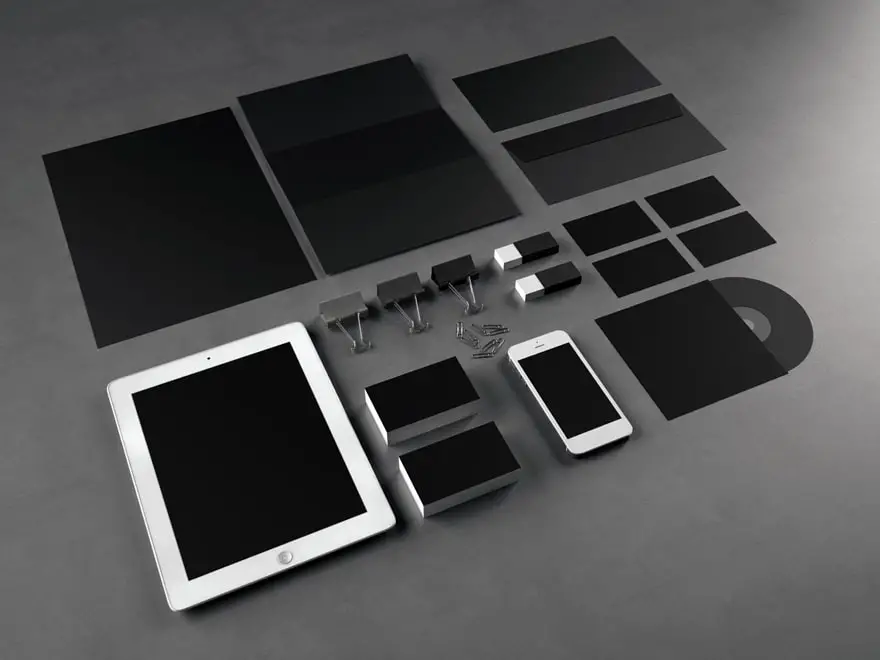 'A new design in series of basic PSD stationery objects to let you showcase your new branding design project in realistic style.This great mockup is best for the minimalistic style but is also great for other types of design. You can replace design easy with smart layers.'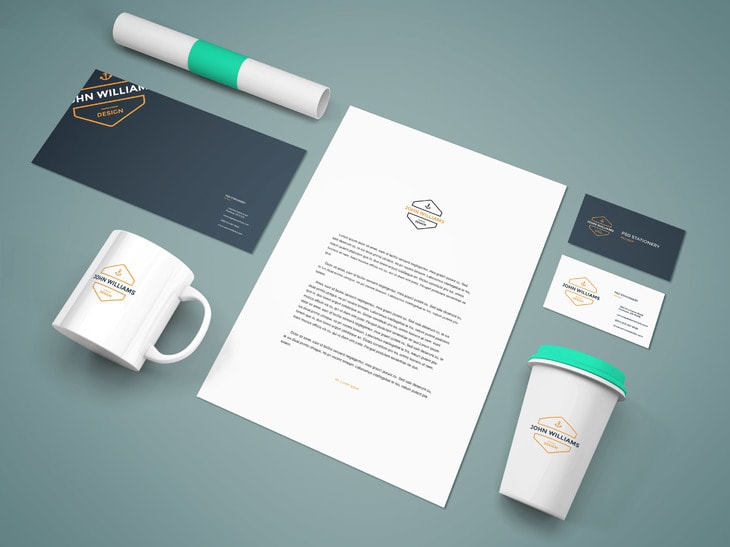 'Completely layered branding identity mockup with office supplies. The PSD file's dimensions are 3500 x 2700 px.'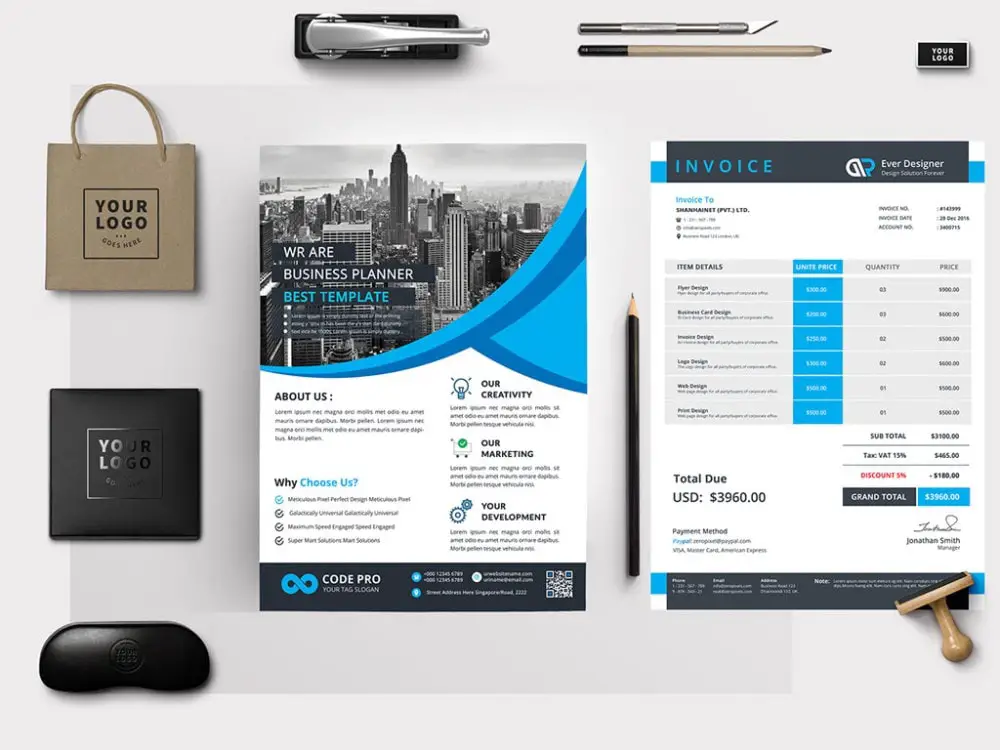 'Here's  some sketchbooks, business cards, and pencils in a stationery mock-up. For your needs 3 kinds of woods are available and you can also change the wood color, saturation and anything else. Finally, add a realistic blur effect by using the Photoshop action included in this ZIP file.'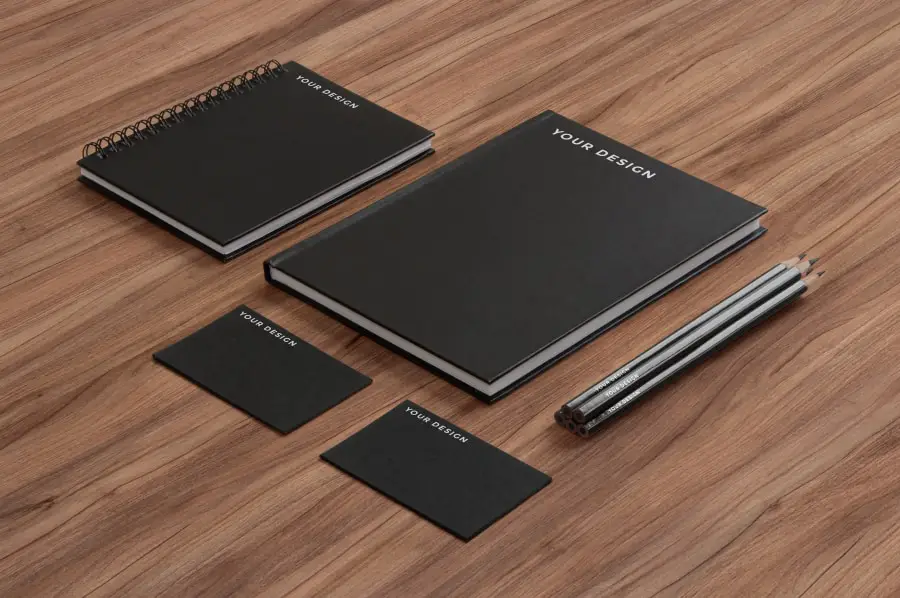 'Here's the latest volume in our identity mock-up collection, a high-quality resource great for photography related branding projects but not only. The PSD file includes smart objects and is fully editable to allow you to create the right composition for your project.'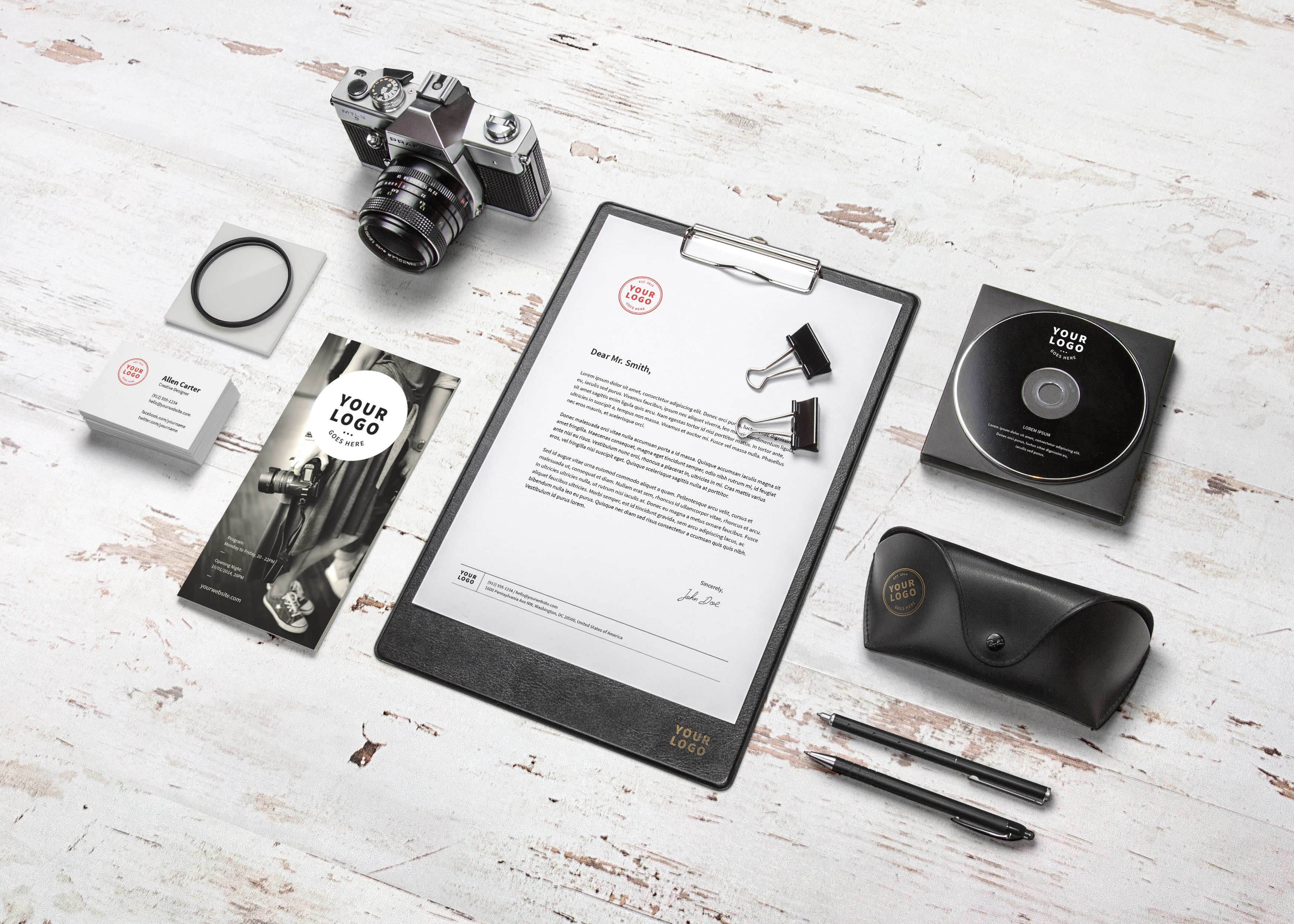 If you have found it useful, let us know on social media and share it with your friends! Do you know someone who may need these FREE PSD MockUps?
You should also check out the other freebies lists that we've put together for more mockups, fonts, and icons.
Don't forget to subscribe for more daily snippets of creative designs!