We've looked everywhere for free kitchen and cooking vector icon sets and listed our 10+ favourites – available to download, in just a few clicks.
Each of these 10+ free kitchen and cooking vector icon sets comes as a fully editable and scalable Adobe illustrator file. Their versatility and on-trend, minimalist, flat design style make them ideally suited to contemporary, food-based print and web projects.
You might also want to check our lists of the best free weather and fashion vector icon sets.
'Today we have for you a a set of 53 free kitchen icons that will work in a variety of restaurant or food branding projects. All linear icons are fully scalable vectors in AI format. This freebie was created by Wojciech Zasina.'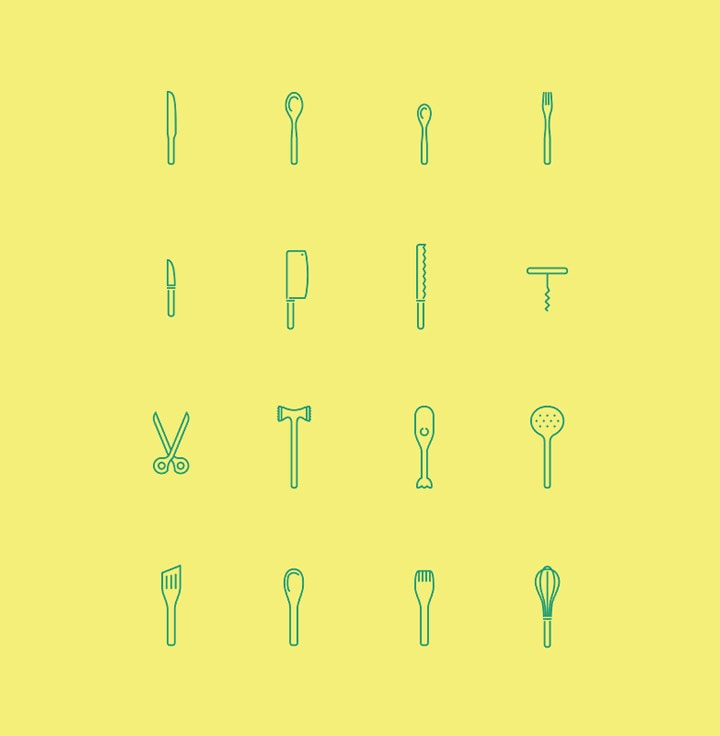 Five free line icons including a bowl, fridge and blender in two variations – one set with drop shadow and one set without.
'Enjoy these freebies. The animation is very basic – all about using position, rotation, scale.'
'Practicing AI and design icons for something I like.'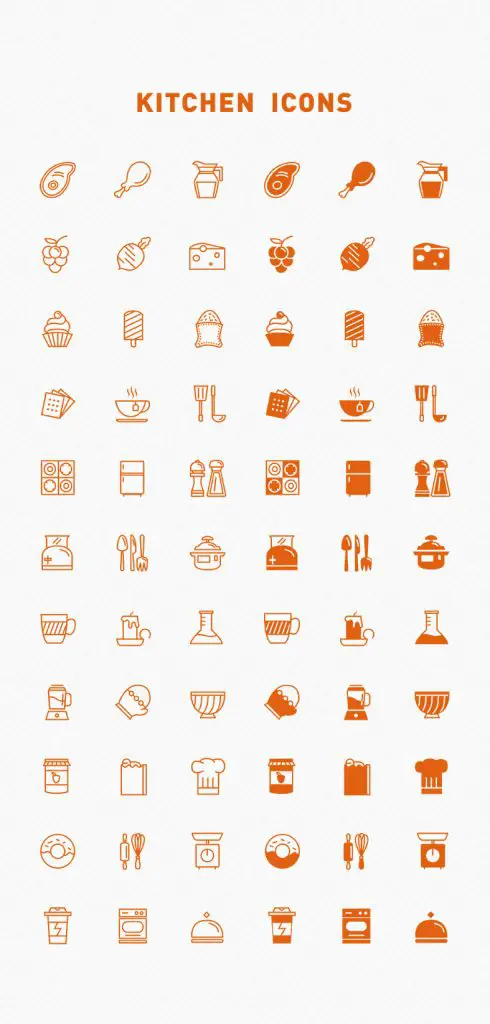 'It is free icon set, feel free to use it for commercial and non-commercial aims.'
'Kitchen appliances, 12 unique line vector icons.'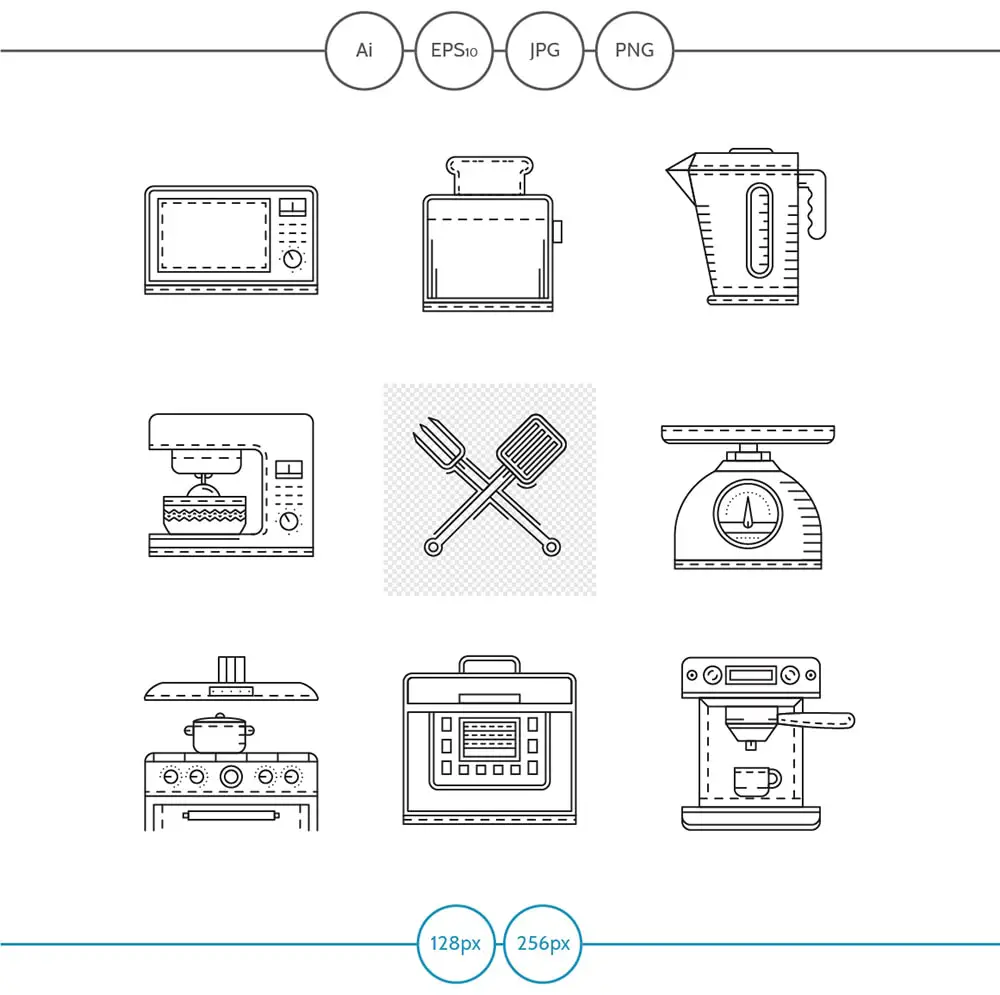 'Set of 100 free linear icons perfect for restaurant or food branding projects. All linear icons are scalable vectors in AI. This freebie was created by Belc Design.'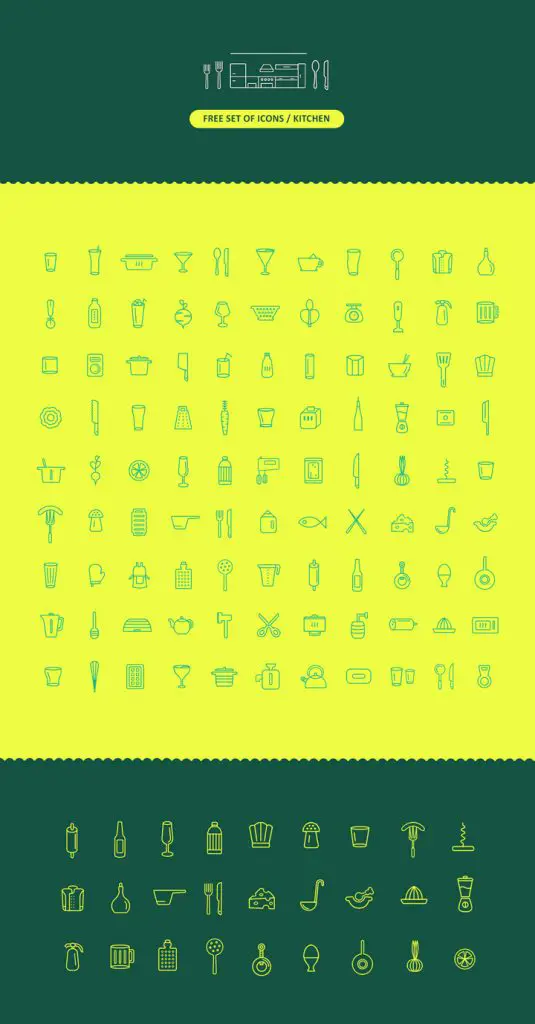 'Today we have an exclusive icon set in PSD and AI. You will find 30 kitchen outline icons provided by GraphicsBay.com designers.'
'Get uniquely designed vector line kitchenette icons. Looks great with the new iOS 7 design! Scale or edit icons without losing quality using the vector source files.'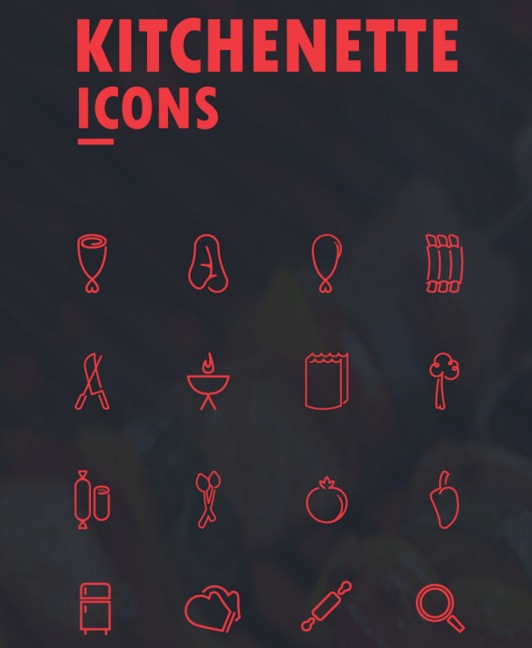 'This is a little set of kitchen icons I did for fun! Glad to share it with you guys!'