Christmas is one of the best seasons of the year, we just can't deny that the holiday spirit and cheer are irresistible! This season is also known for the time of gift-giving, and we highly encourage you to use this time to bring out those creative juices that you can incorporate in your gifts and decor! After all, a homemade well thought of present and using decor from your labor of love will always radiate that extra heartwarming feeling and special significance.
This is why, to help you out with your creativity this Christmas season, we created this list of the best Christmas fonts for free that you can download and use to create your creative Christmas! These fonts are all easily accessible and available online.
Where to Use Free Christmas Fonts
You can use these fonts in various ways, you can definitely use them to add that personal touch to your gifts or presents. You can try them out on your gift tags, or gift cards, or even on your customized wrapping paper. You can also use these on your DIY Christmas favors or DIY home decors to use on your Christmas dinners, or just to keep your house full of Christmas spirit!
A List of the Best Christmas Fonts for Free
Christmas Tree Lights Font
If you're looking for something whimsical, with that personal handwriting touch on a different level, this font is for you! I mean look at this, this font screams Christmas cheer! We can already picture how cute this will look on your custom family gift tags. This font is free for personal use, download is here.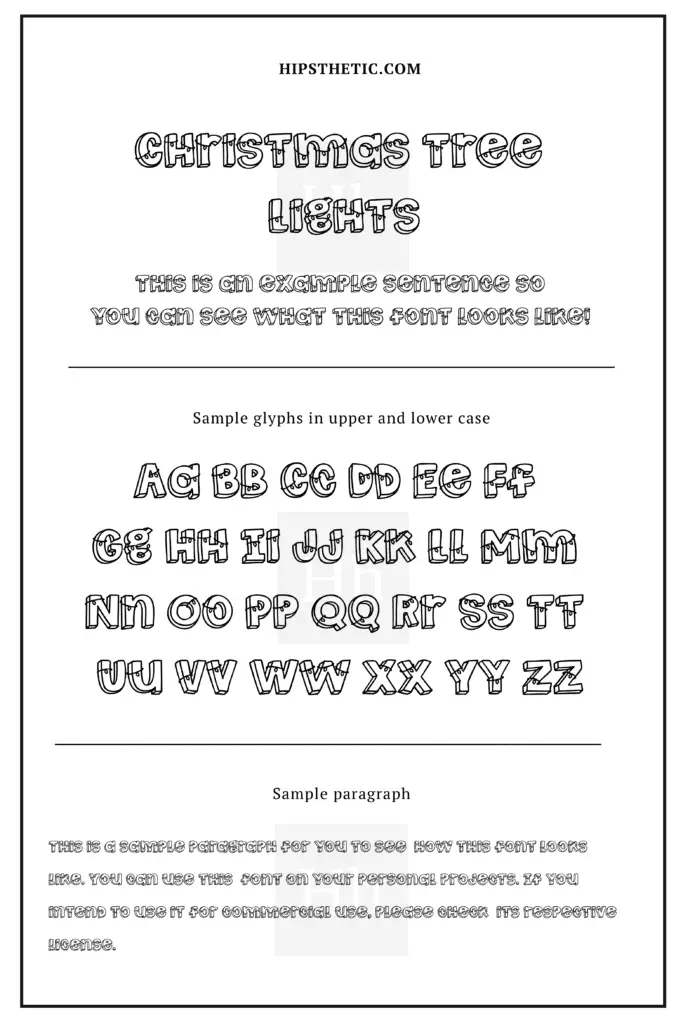 Holiday Snowflake Font
This cute fat marker style font gives that homey feel with that snowflake touch! This font will definitely go well on your homemade Christmas decor or favors to bring that magical snowy cheer to your home. Get this font here.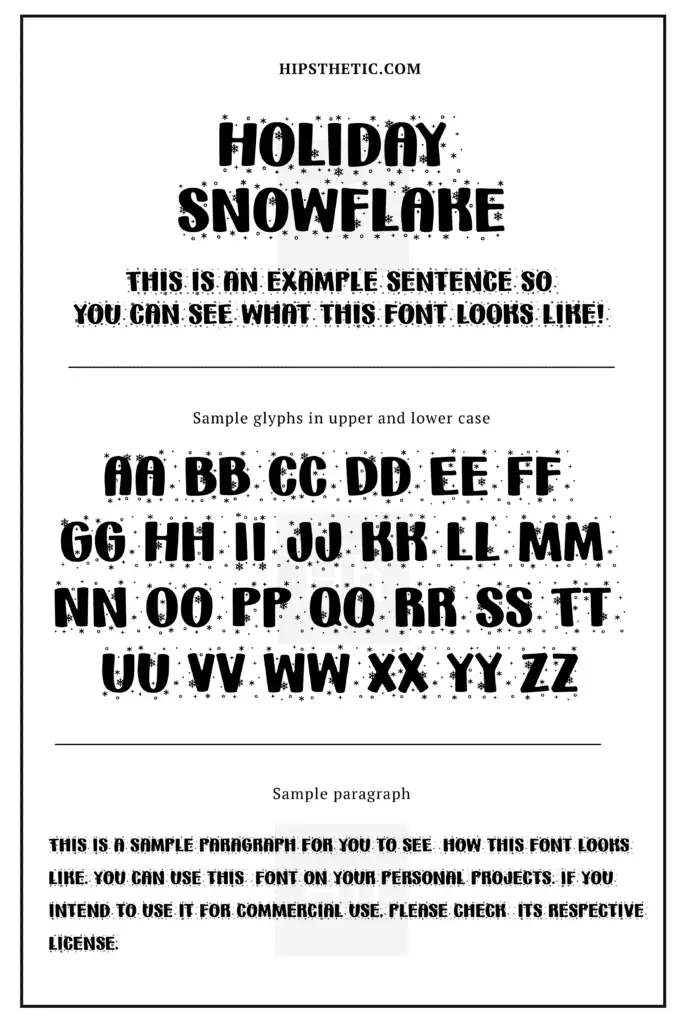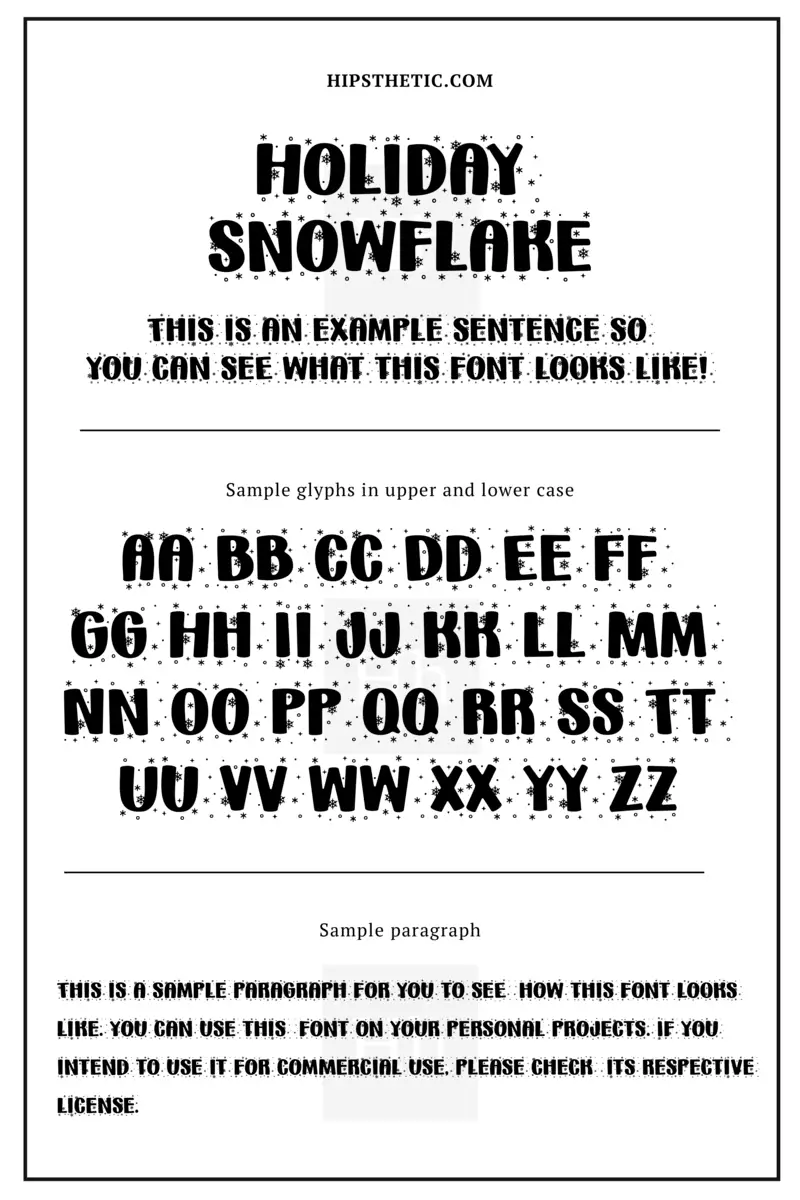 Miraculous Christmas
This Christmas font for free, showcases a mix of the brush font style with a touch of a spray paint font look. It creates that unique mix of holiday aesthetics that's perfect to use during the holidays! Click here to try it out!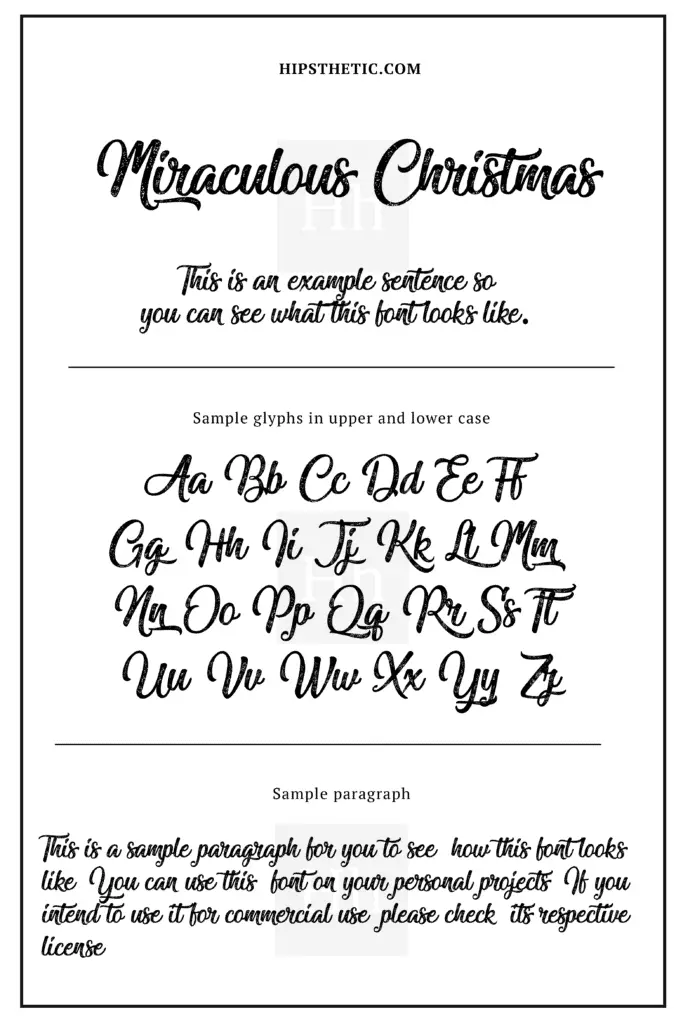 Grinched Font
We all know how the Grinch loves Christmas! 😉 This Christmas font for free is definitely a great way to add some fun to your holiday designs. This is available for personal use and can be downloaded here if you're interested to try it out.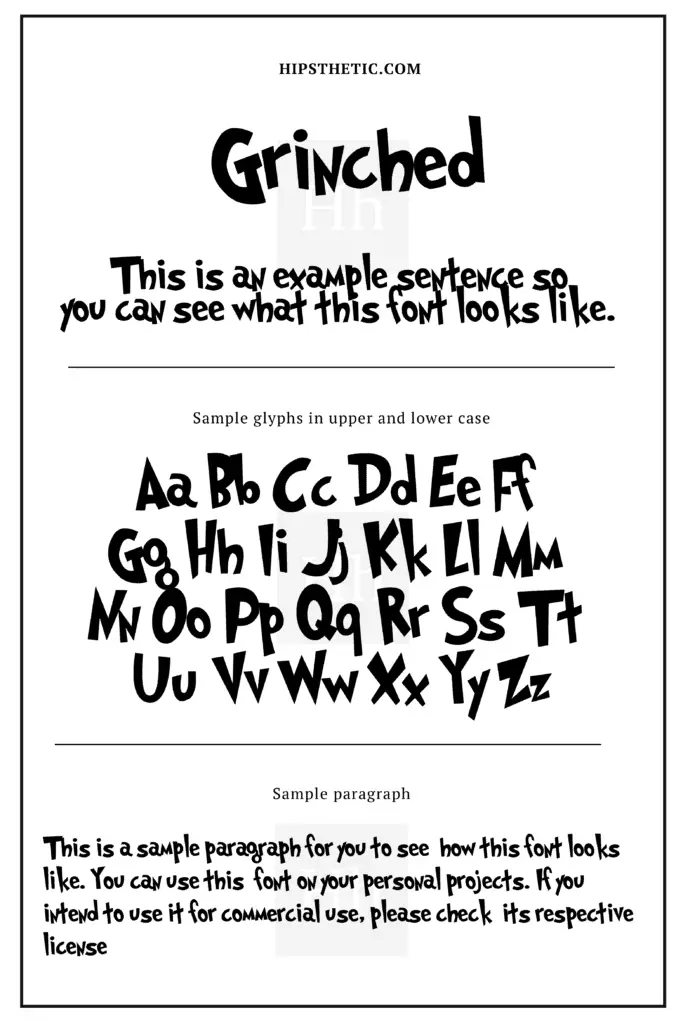 Christmas and Santona
This Christmas font for free projects that classic brush font style with a magical Christmas effect. This font will surely bring you that jolly holly vibe when used on your personalized holiday tags or cards for that warm touch on your presents. Click here to download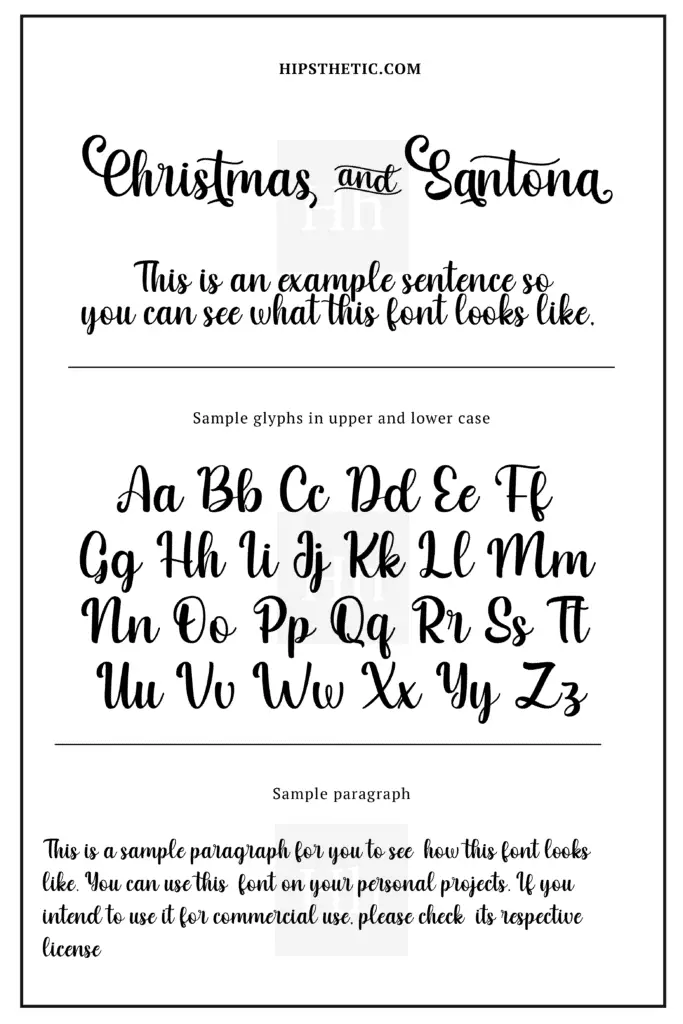 Christmas Font
This simple but cute Christmas font for free brings out that childlike look and feel, with its thin lines and cute ribbon accents! Try out this font here.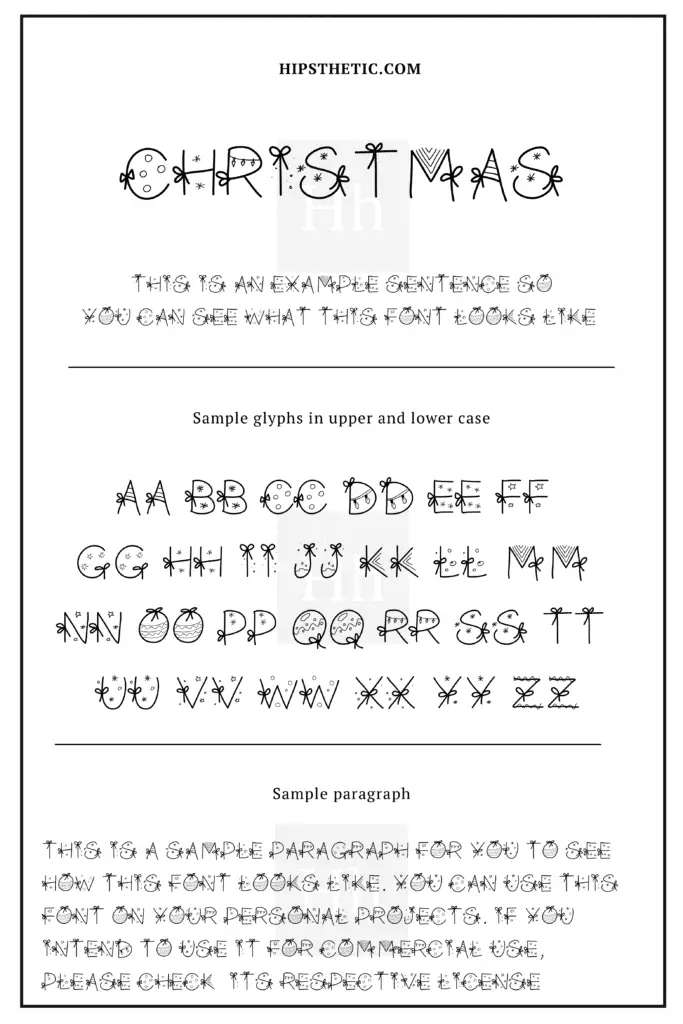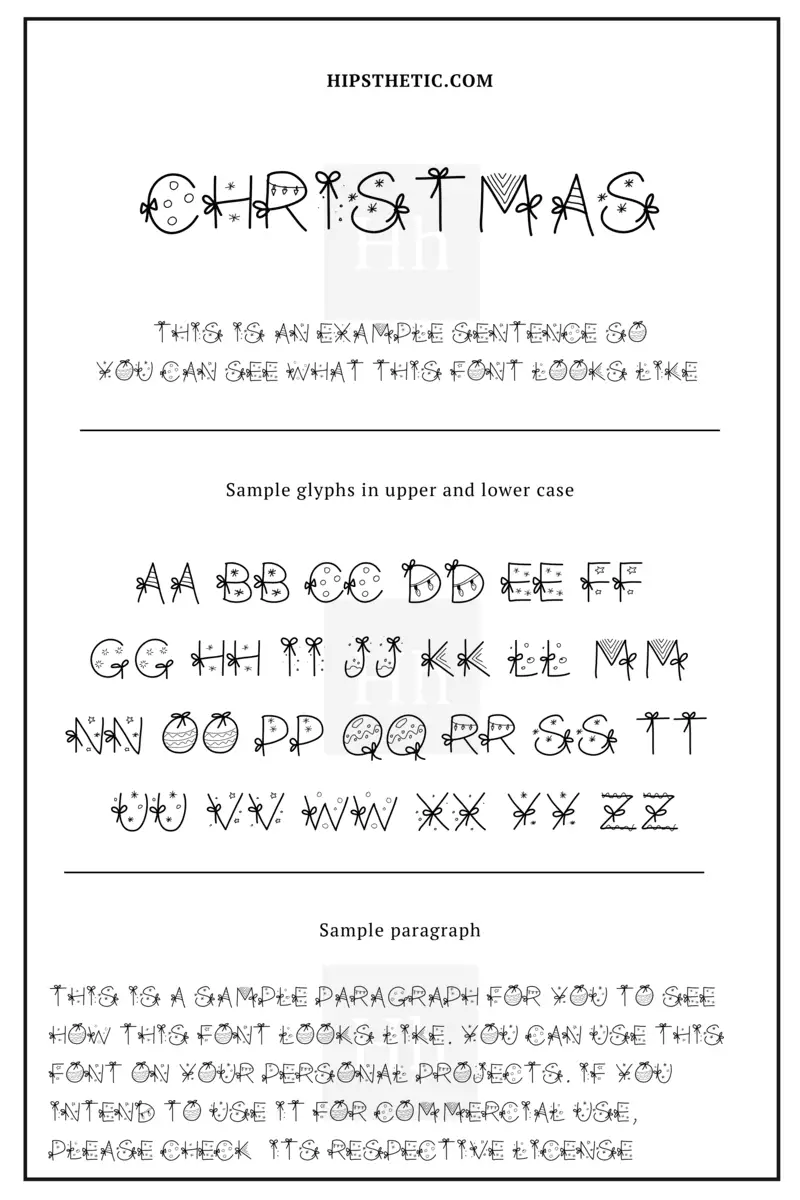 Happy Christmas
This handwriting-style Christmas font indeed makes you feel happy! With its subtle embellishments and thin crooked lines, this font resounds a warm personal touch. Try out this font here.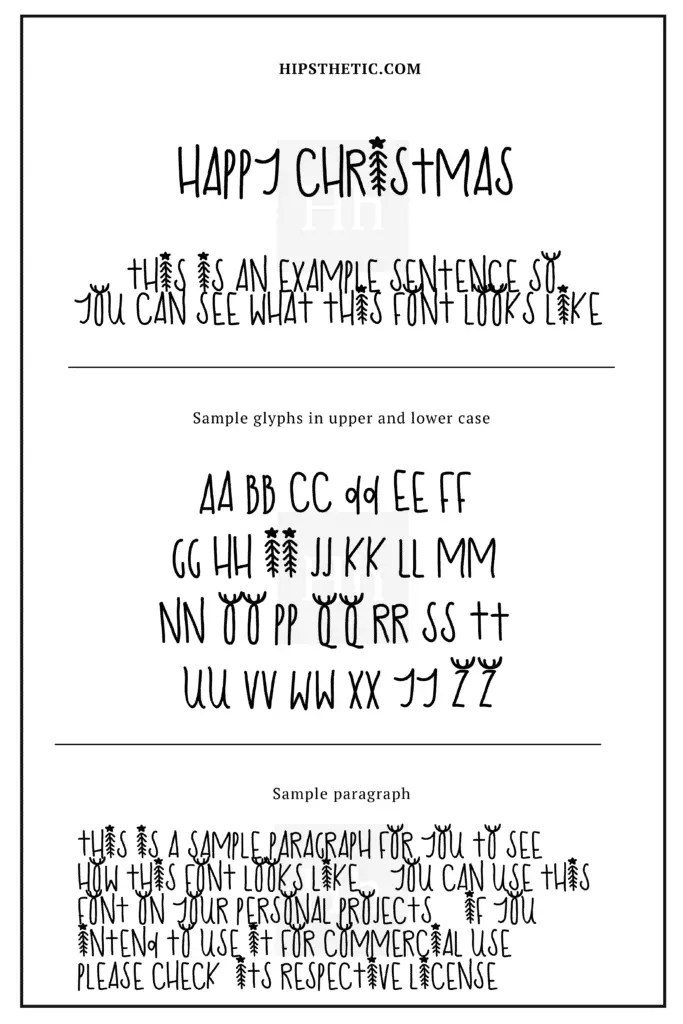 Snow Deer
Another simple yet captivating Christmas font for free with its cute deer accents to fully bring out that Holiday Santa vibe! A great cute font to use for any of your Christmas projects indeed! Try this out there.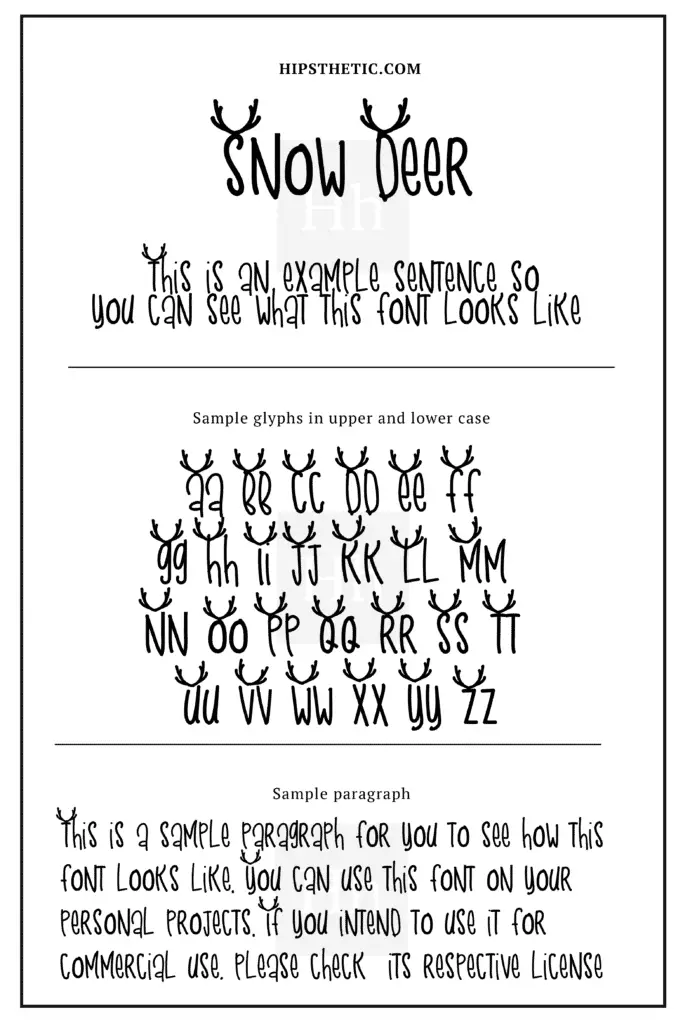 KR Cane Letters
It's not Christmas without Candy Canes! This Christmas font for free displays cute candy cane accents on its letters to give that extra holiday vibe! Click here to try this font.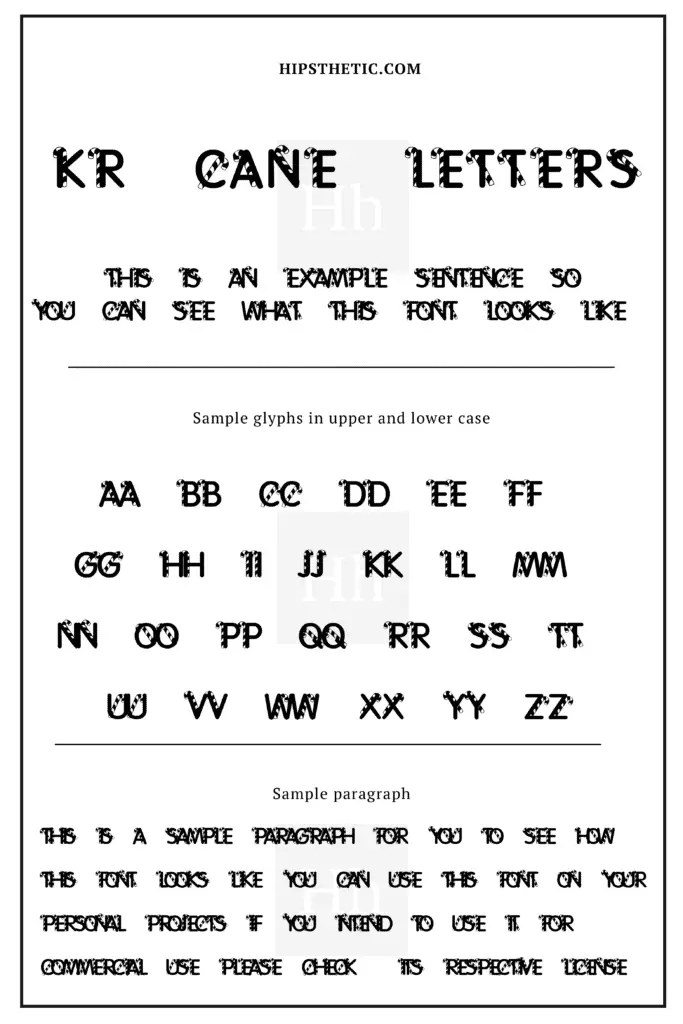 More Fonts
We hope you enjoyed our list of Christmas fonts! If you're looking for more fonts, check out our font list page to see all the different font styles that we have for you.