A proper font can make or break your design. Choosing the right font can shift your project from average to exceptional, increase sales, and impress your audience. However, all designers know how difficult it could be to find a suitable font.
One of the most popular trends this year is using calligraphy, lettering, brush, and fonts that look like handwriting.  Such fonts make a perfect pair with simple serif and sans serif fonts. Besides, calligraphy fonts are perfect for adding a personal touch to your designs or simply make it 'more human'. These typefaces can be used for websites, blogs, posters, business cards, postcards, logos, signs, signatures, and more.
In this collection, we have put together over 72 best calligraphy fonts around the web from 2019. A lot of fonts from this list are for personal use only, so check the license before you pick a font for your commercial project.
Free Calligraphy Fonts
Cursive script font says for its name. It is a classy, elegant font which you can use for wedding invitation, banner, header, and more.
Campground is a modern monoline calligraphy font with vintage look and feel. Download a free demo version now.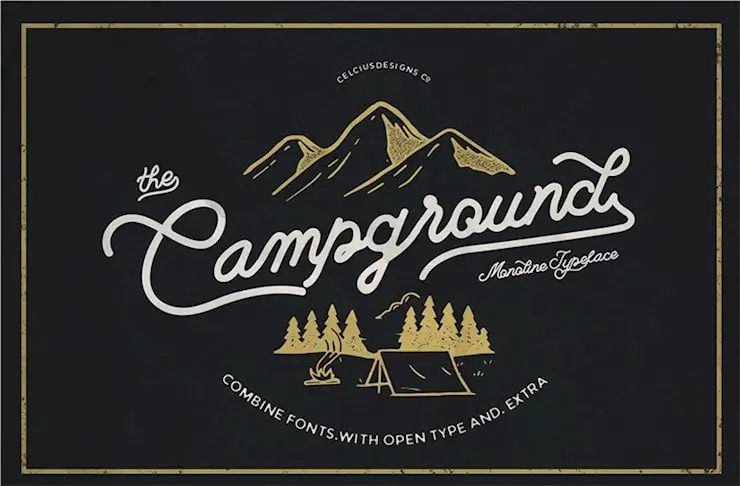 Designer Måns Grebäck created this font. It can be used for personal projects only; however, if you want to use it for commercial purposes, you can always buy a license.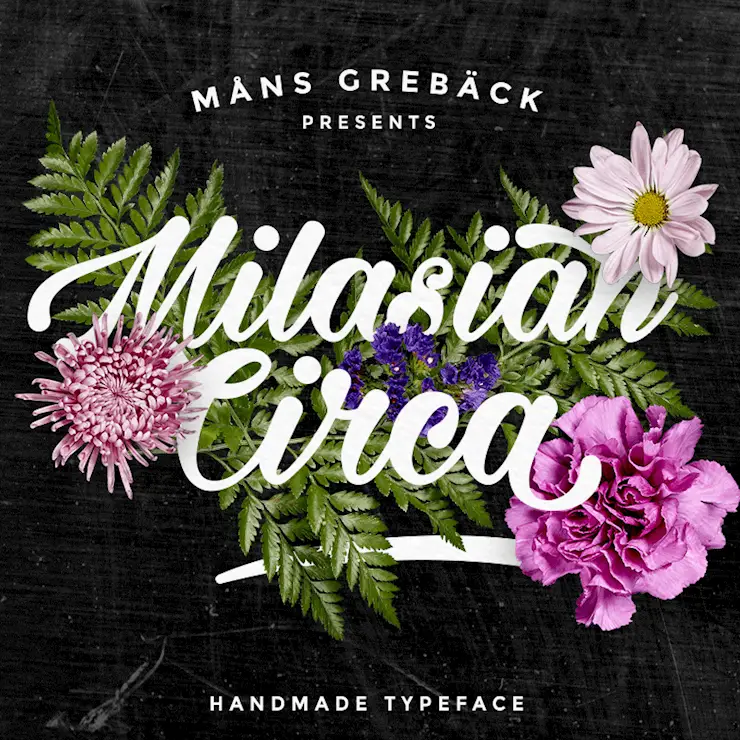 Rainwood is a free calligraphy font with three alternative characters. It was made using brush and paint by hand.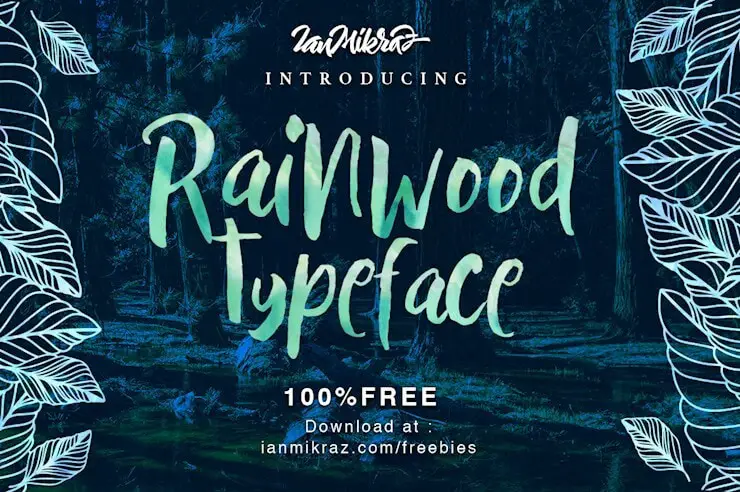 Anisha is a modern calligraphy brush font with an artistic style. Use it for quotes, posters, t-shirts, package designs, and others.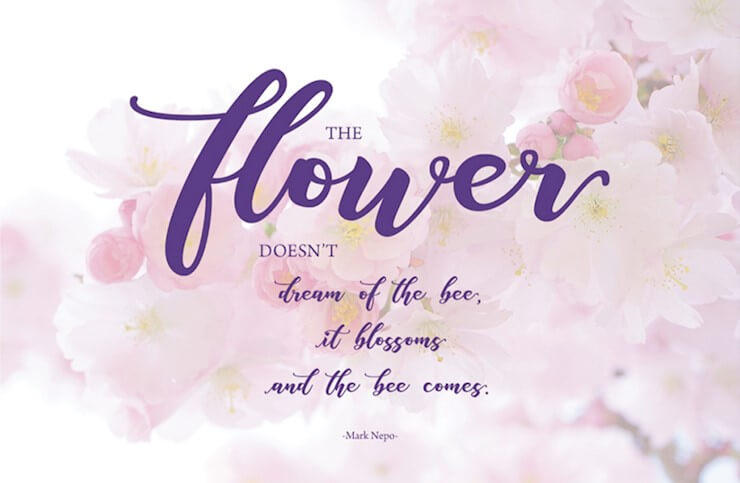 Here is a brush lettering font which you can download for free. Oraqle features ligatures and ending swash.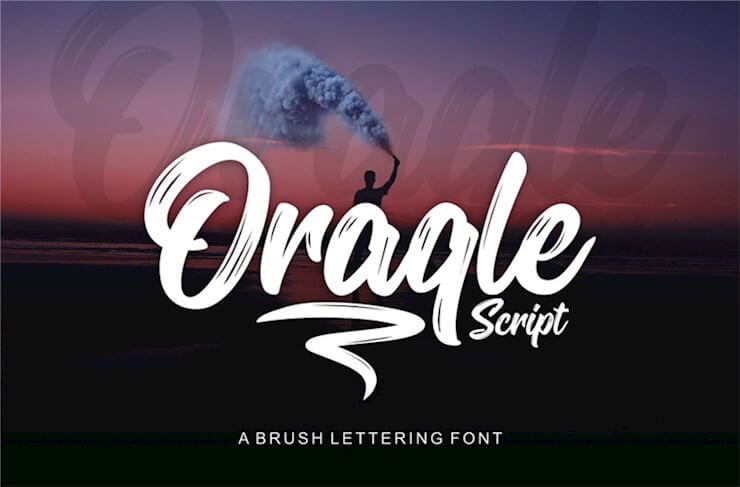 Kitten is an award-winning free font designed by Cosimo Lorenzo Pancini.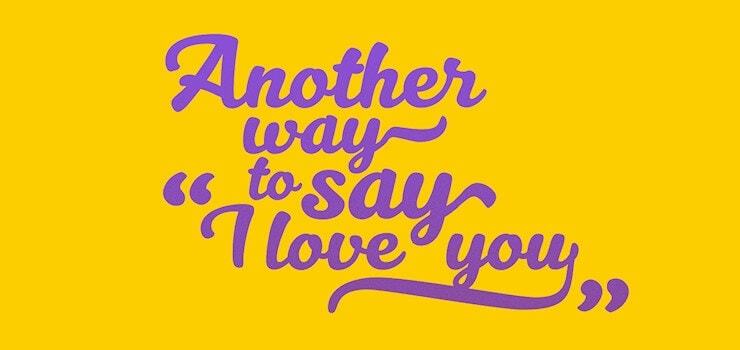 This is a cursive monoline font that looks like a girl's handwriting. You need to purchase a license for commercial use.
Sydnee Script is a beautiful modern calligraphy typeface with over 600 glyphs.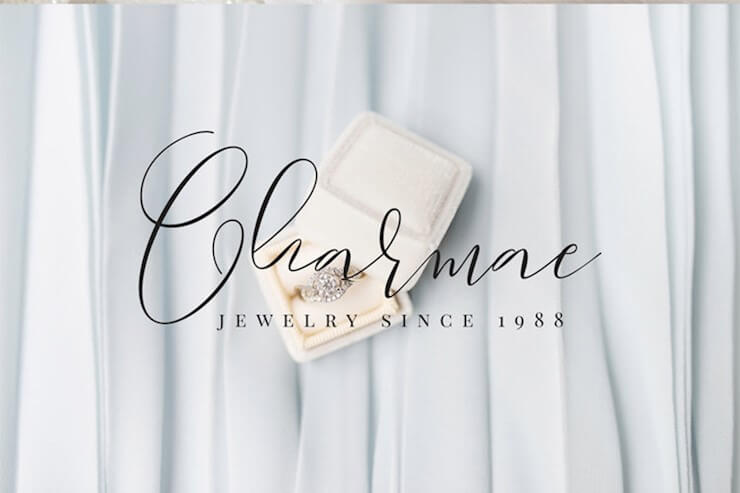 Leafy is a playful, bold free typeface. Add a personal handmade feel to your design using this font.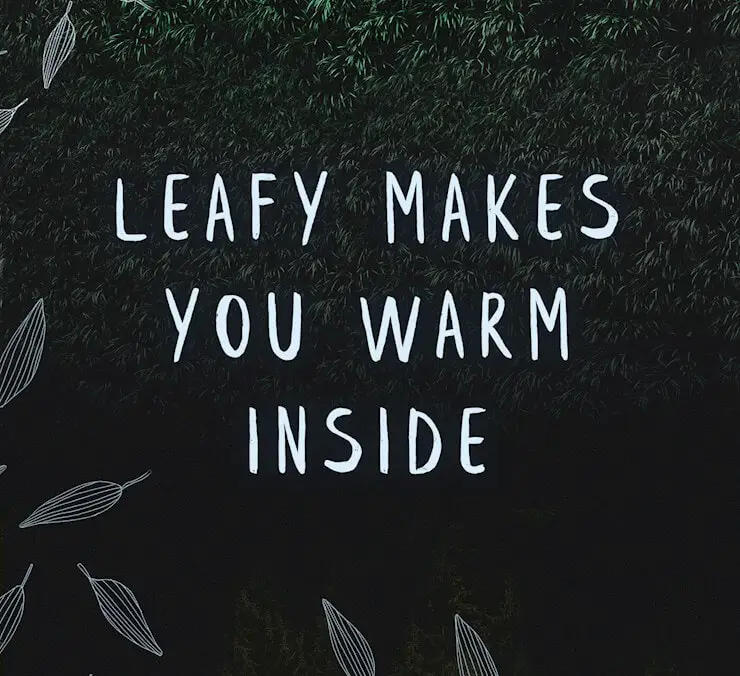 Here is another beautiful brush font created by Jeremy Vessey. It is ideal for logos, apparel, clothing brands.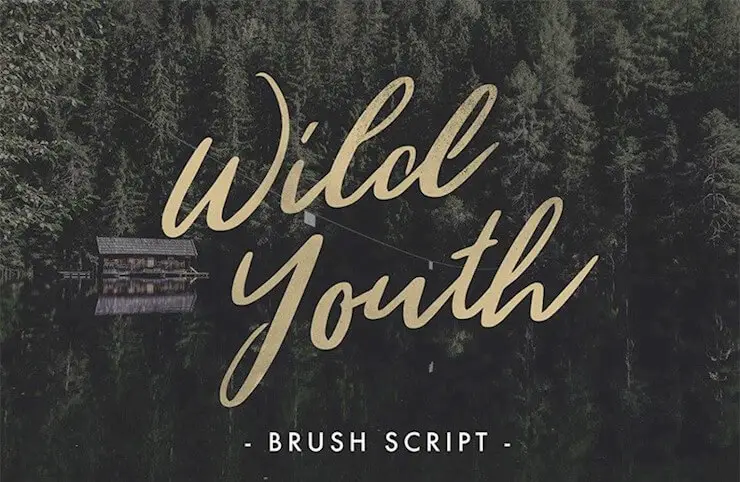 Check out Bonfire, a new brush font. "It comes with two sets of Capital letters and is equipped with a few different alternate lower case characters as well as unique swashes and western European characters."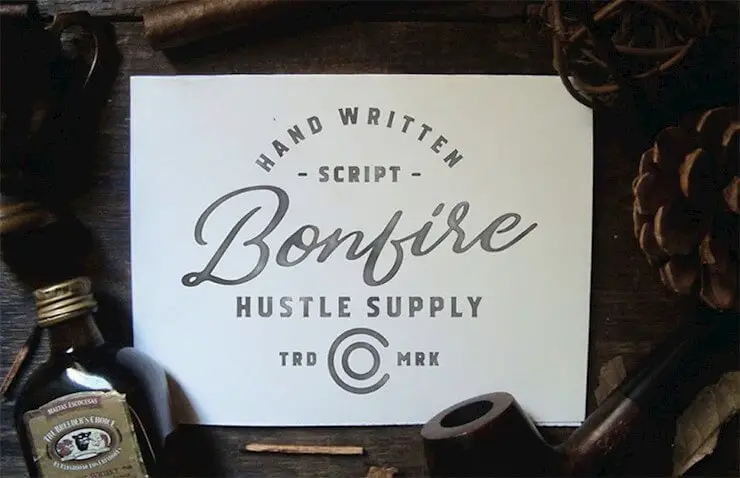 This font has a set of full alternates (upper and lowercase). King Basil looks fantastic on a logo, website header, on a cup or product packaging.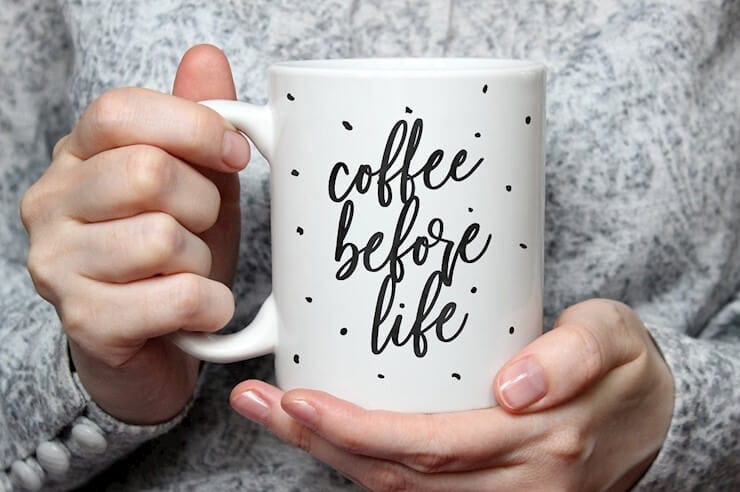 BlowBrush is a marker style bold typeface with organic edges. It features more than 3000 kerning pairs and 23 ligatures.
Humble Rought is an excellent font with all capital letters for personal use. Get it in OTF and TTF formats.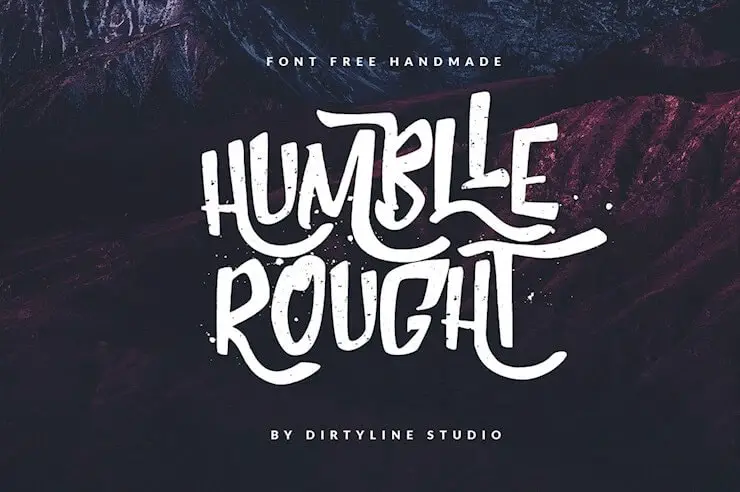 Font factory AF Studio designs Mightype Script. It will look amazing on package design, business card, poster, banner, and social media post.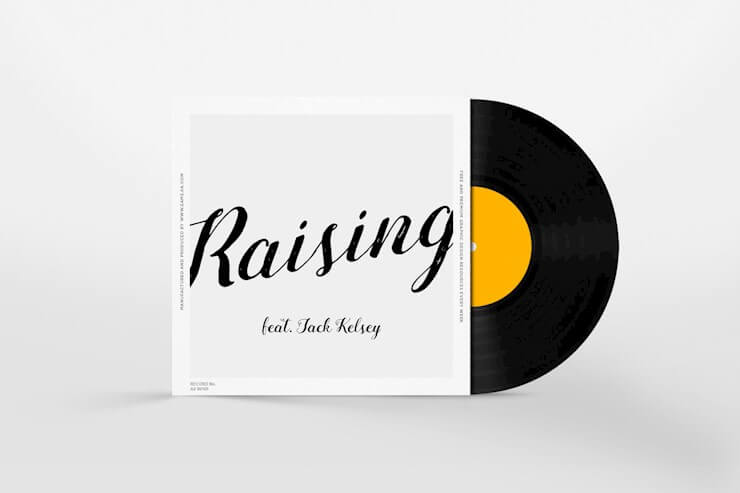 Salmela is a fantastic calligraphy font that you can download for free. It can be used for personal and commercial purposes.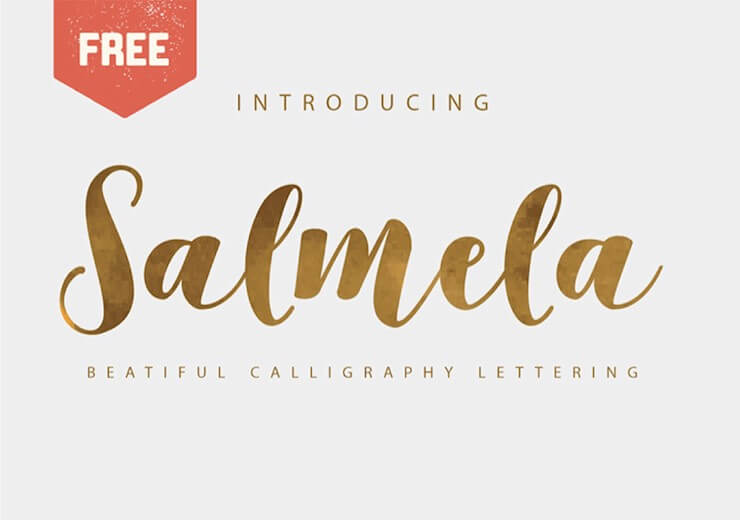 Selima is a beautiful script handwritten font with perfect baseline and shapes.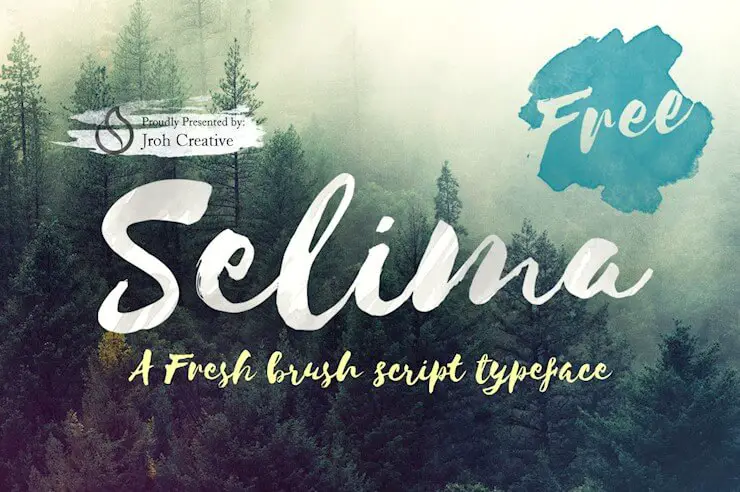 Qaskin is another calligraphy font created by a talented designer from Sweden Måns Grebäck.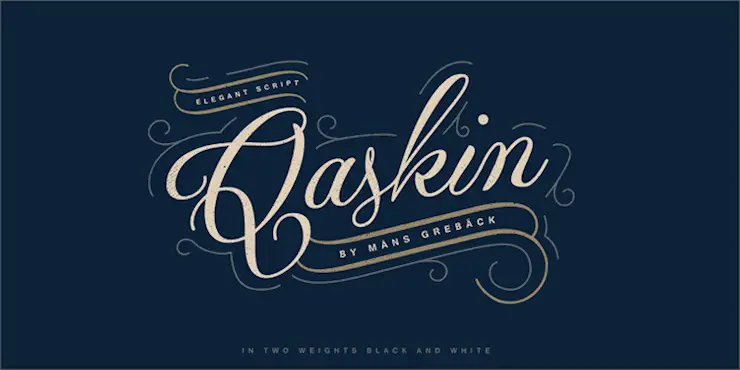 Sweet Hipster is one more cool modern script font. Type round brackets to get beautiful swashes at the beginning and the end of the word.
Create your beautiful customized design using Brierra free font. It has stylistic alternates and swashes.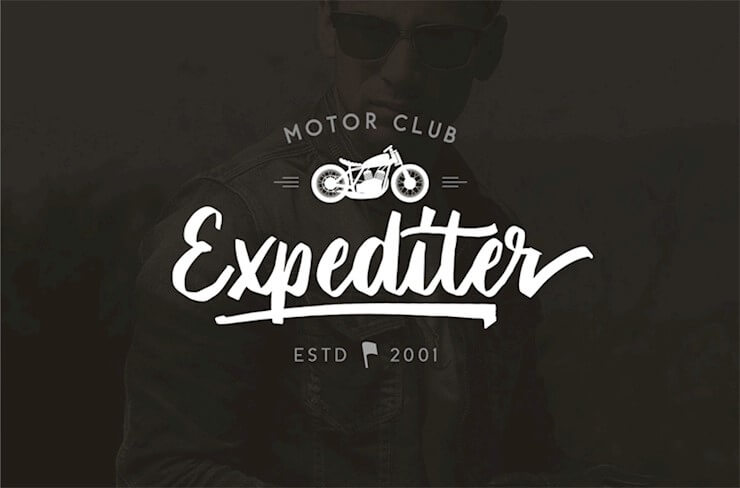 Here is a font for personal use only with 273 characters. It mimics accurate, elegant handwriting.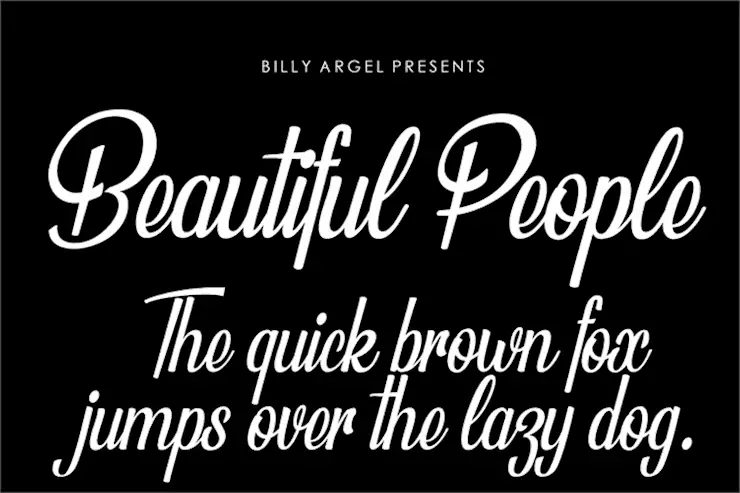 Elegant calligraphy script font for classy designs. The font is for personal use only.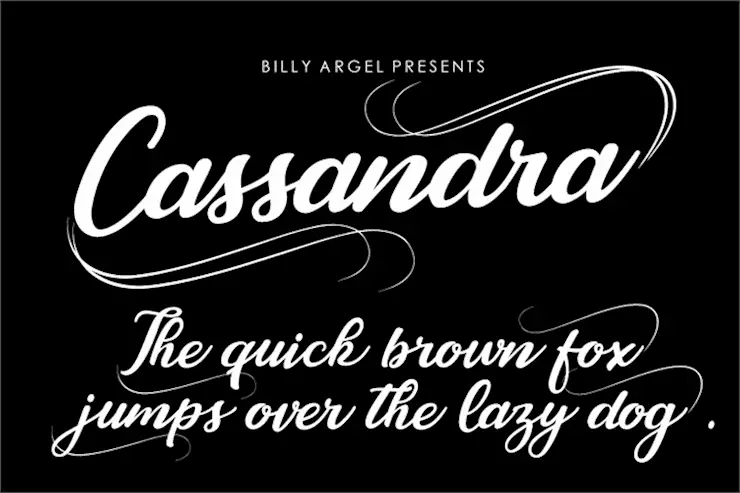 Playlist is a bold modern font that can be easily paired with serif and sans serif fonts. Use it for any project, from clothing to invitations.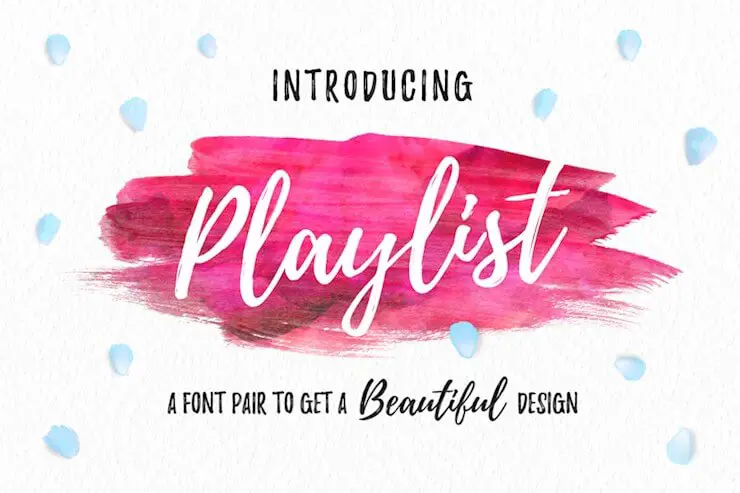 Verona Lotte is a free handwritten typeface featuring alternate ligatures and multilingual support.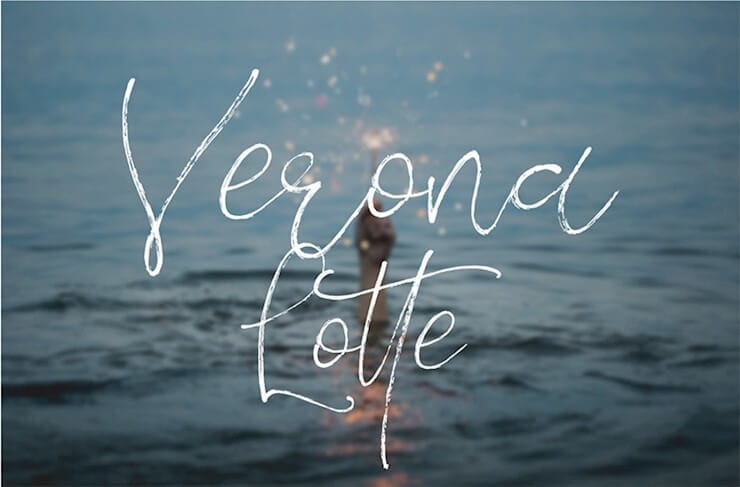 Sweet Sensations is a super big calligraphy font for personal use only. It looks excellent with a drop shadow.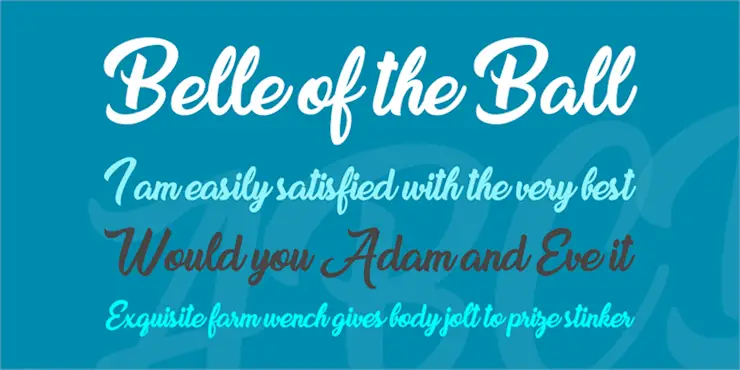 Here is an all-caps brush font called Summer Hearts. Use it for titles and headlines.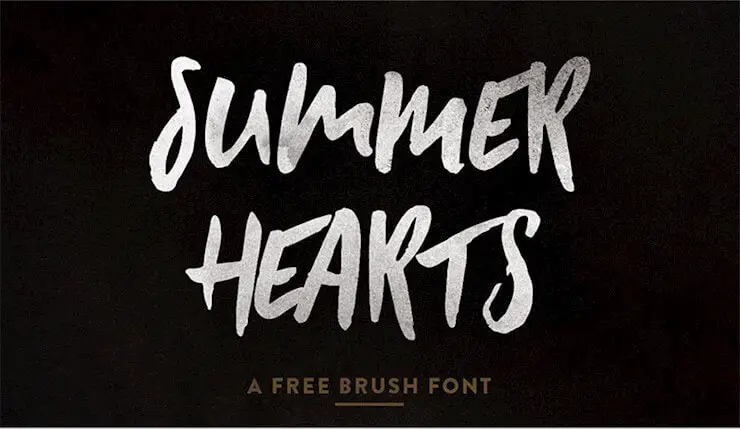 Better Together is a strong, charismatic font available for free. It has double-lettered ligatures and alternates for some letters to give it a unique look.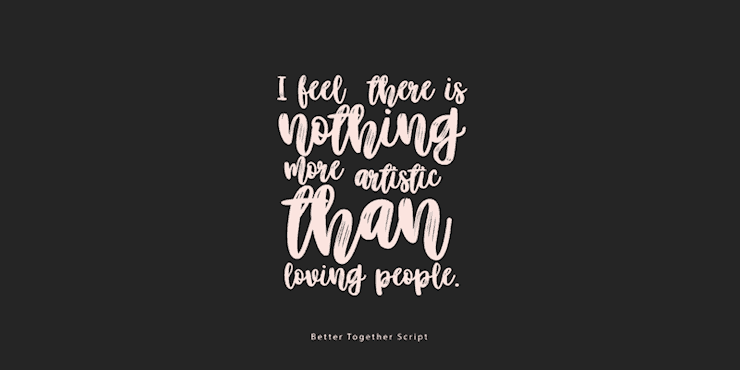 Sugar Candy is a handwritten typeface with lowercase, uppercase characters, and symbols. Download the font in OTF/TTF formats.
Tomatoes font will be a perfect choice for your branding identity to add a unique personal touch go it.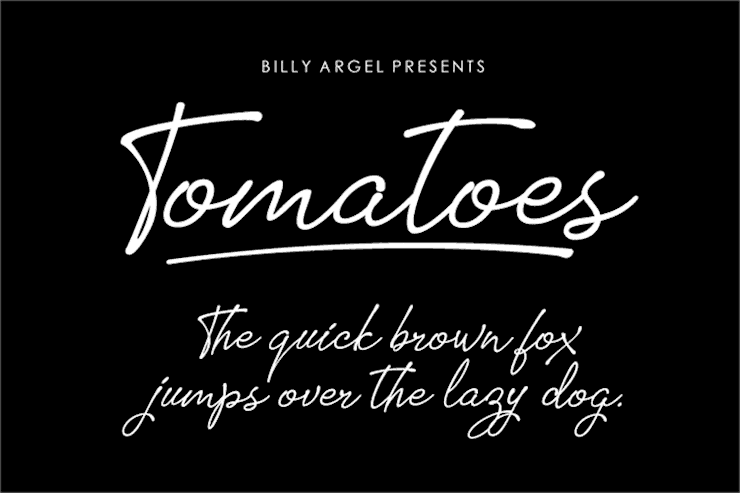 Tahu is another bold, strong typeface with clean, minimalistic design.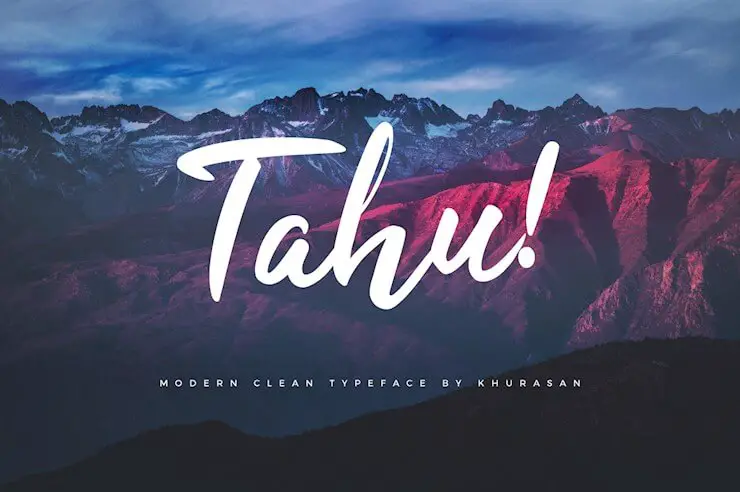 Shania goes with 270 glyphs. You can get it in OTF, TTF, WOFF formats; you choose what you need.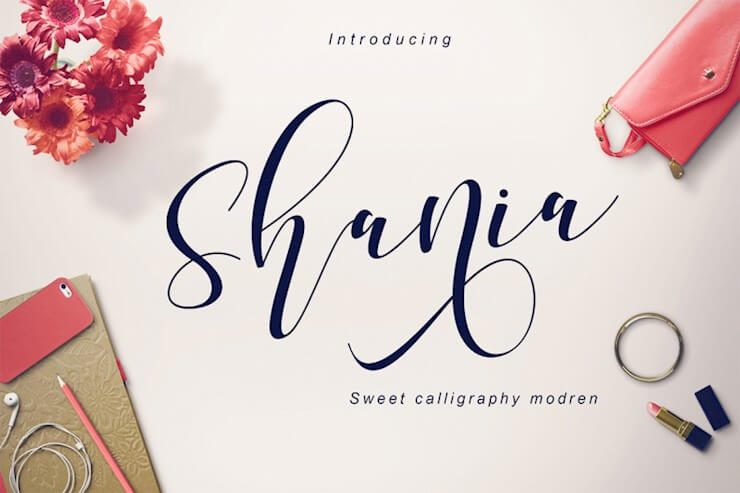 Lovely Home is a perfect font for headlines and printed products. In order to get swash for any small letters, type triangular brackets.
Here is a fancy, elegant thin font with handwriting style — the best solution for a signature.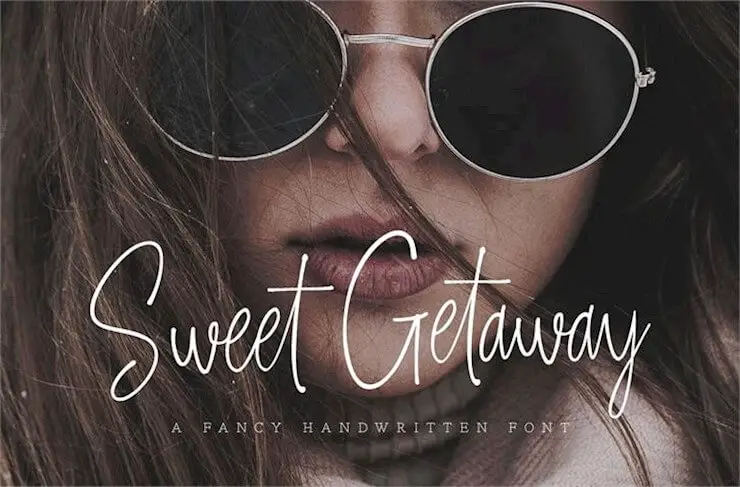 Hello Stockholm is a beautiful modern calligraphy font designed to combine with sans serif font. It is free for personal use.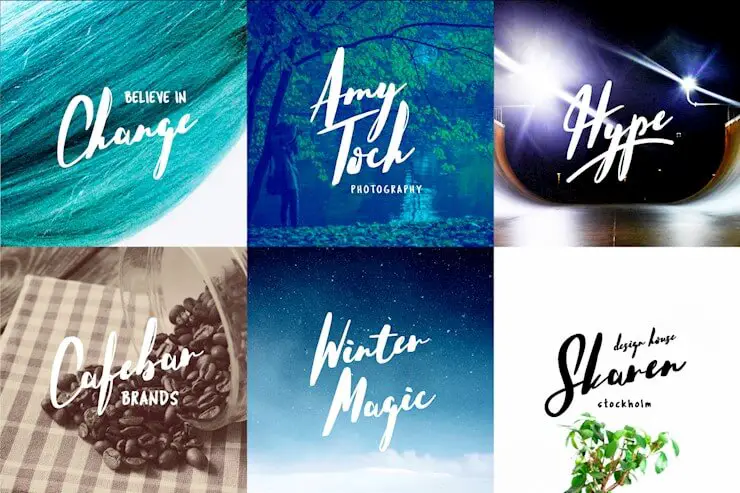 Here is a beautiful script typeface with unlimited commercial and personal license.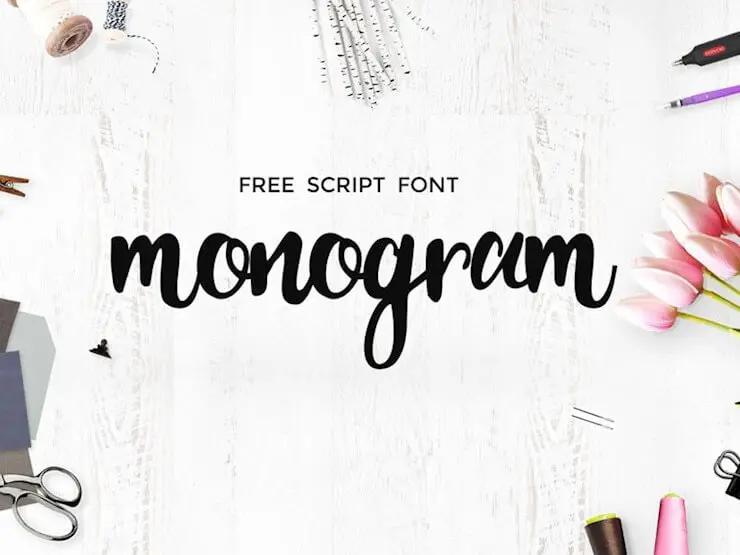 Just Signature Script font is a perfect choice for wedding invitations, business cards, and posters.
Miller Salt is a free font that was designed with a dry marker and a brush. It can be used for quotes and any travel-related projects.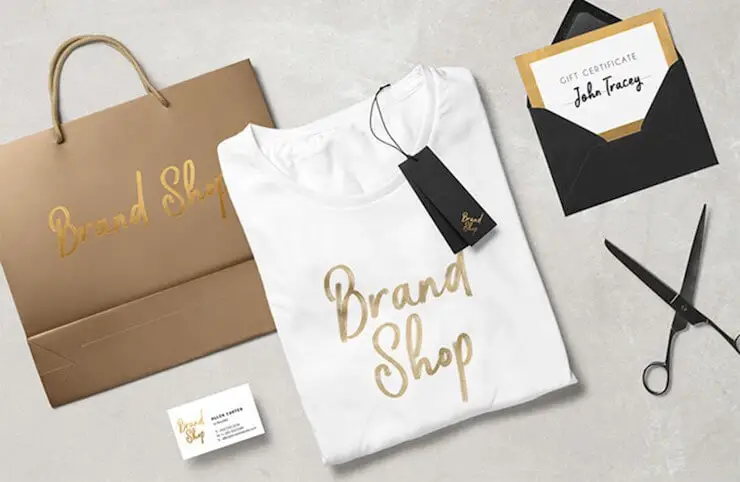 Are you looking for a perfect monoline calligraphy font, then here is an excellent option for you.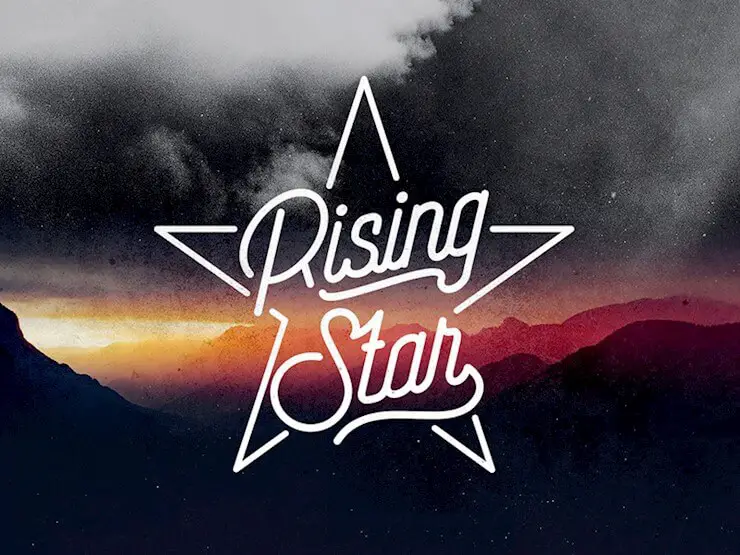 This is a calligraphy connected font with classy style. It has 256 characters.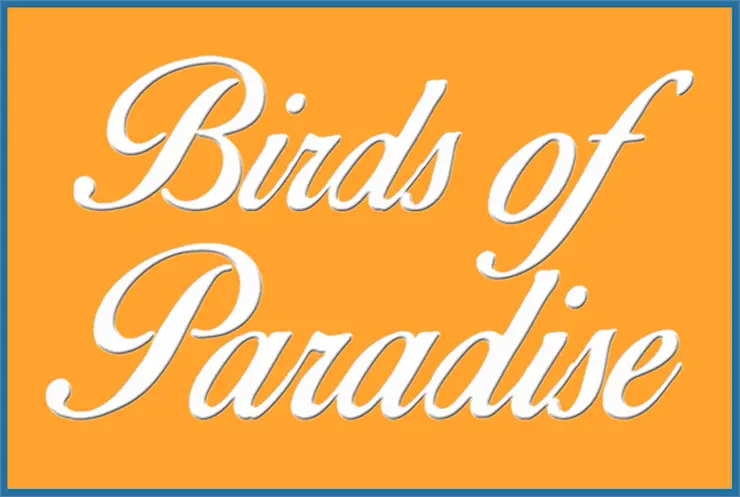 Salazar font was inspired by the old era vintage packaging.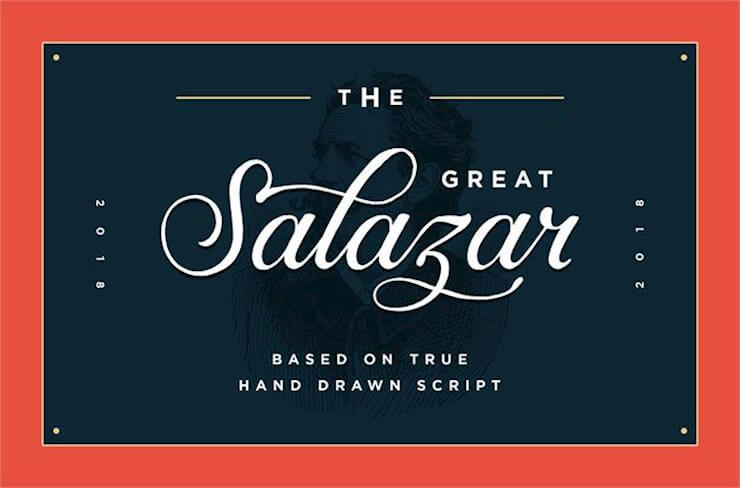 Streamster is an elegant handwritten font available for personal projects only.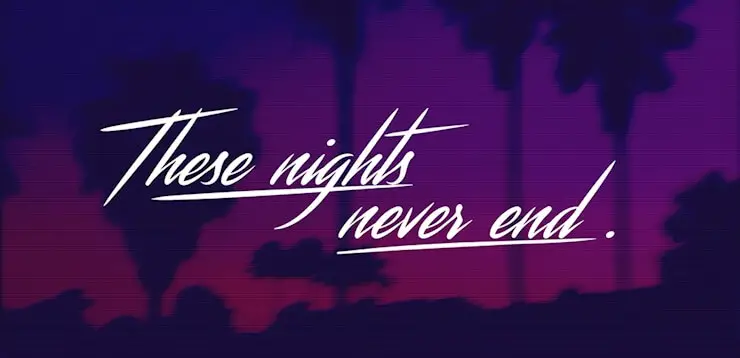 This font is available for free with lifetime commercial use. It has strong brush style that makes it a perfect choice for headlines.
Andrea Script is a classy calligraphy font. It seems like it was made with watercolor paints.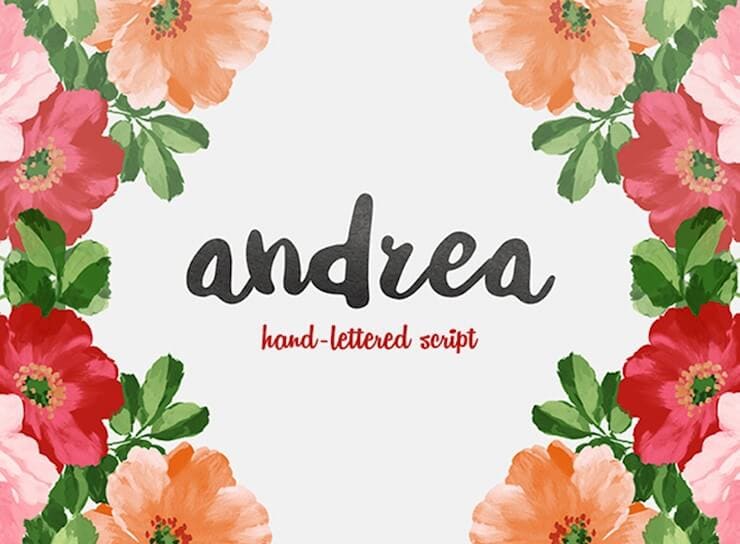 A modern calligraphy font that will be an ideal addition to a fitting sans serif typeface.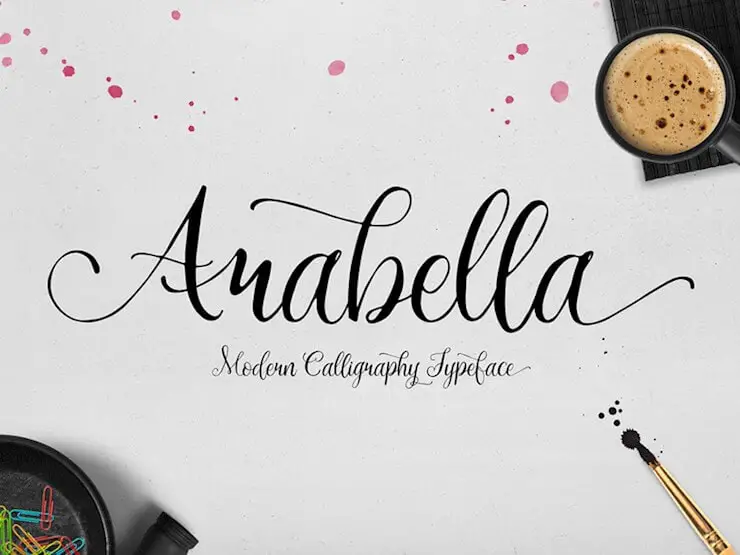 Serendipity Script, a best-selling script font now can be downloaded for free.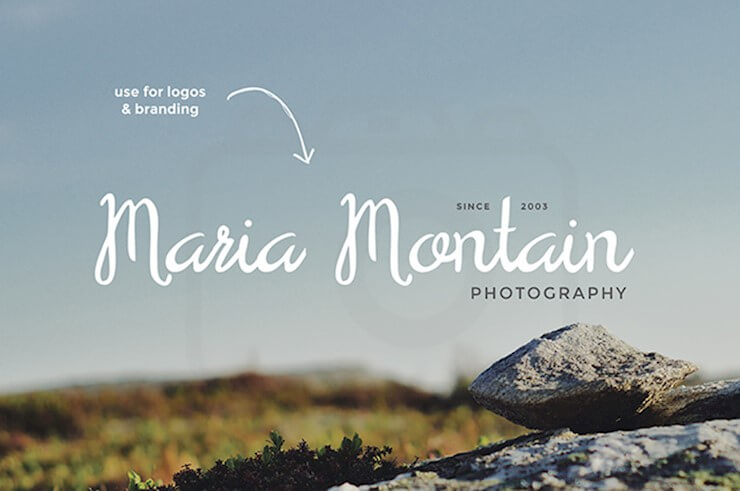 We're introducing you the Lauren typeface. Light & bright, it can engrave astounding messages in your designs!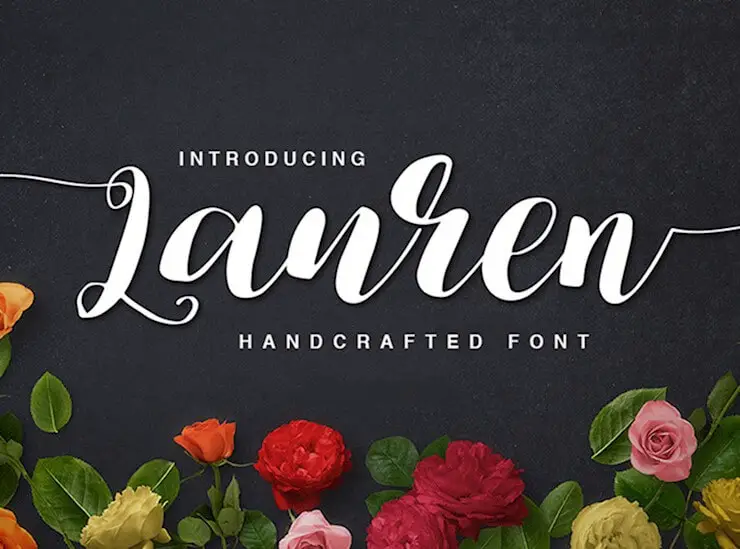 Angelface is a free modern script font available for personal use only. Don't hesitate and download it today.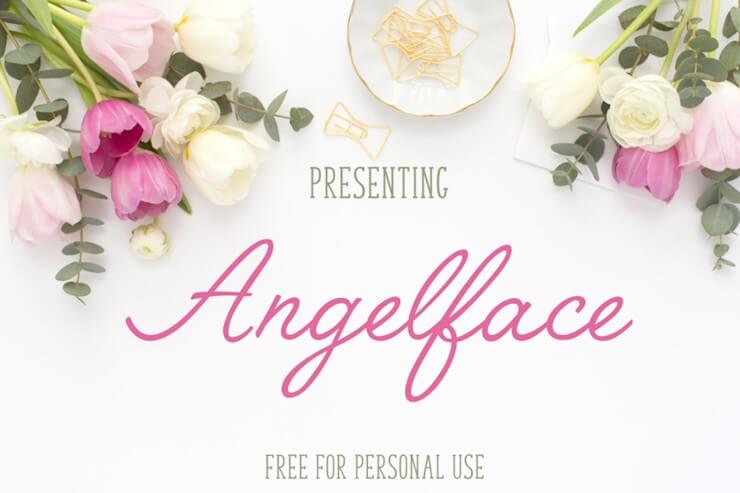 This elegant typeface will suit a wide range of different designs, including wedding invitations, business cards, banners, postcards, and more.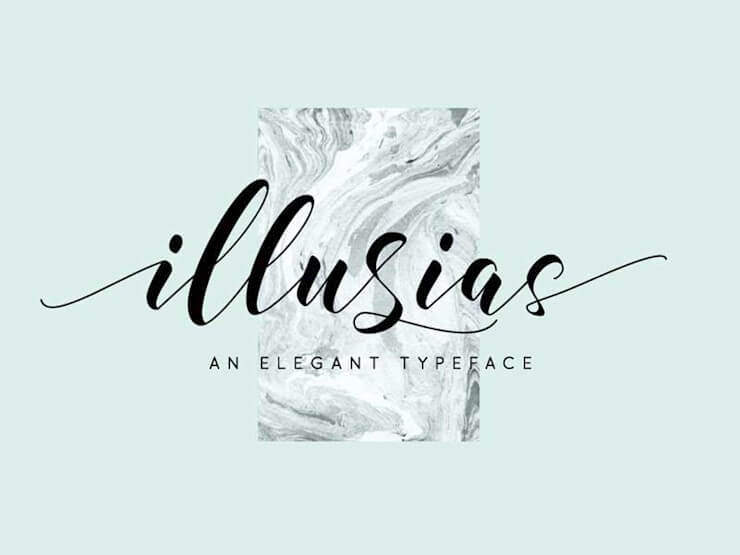 Vintage products and packaging inspired Hectonia font. If you want to add a retro touch your designs, use this font. Besides, if you like retro fonts, feel free to check our previous collection of the best free 80s fonts.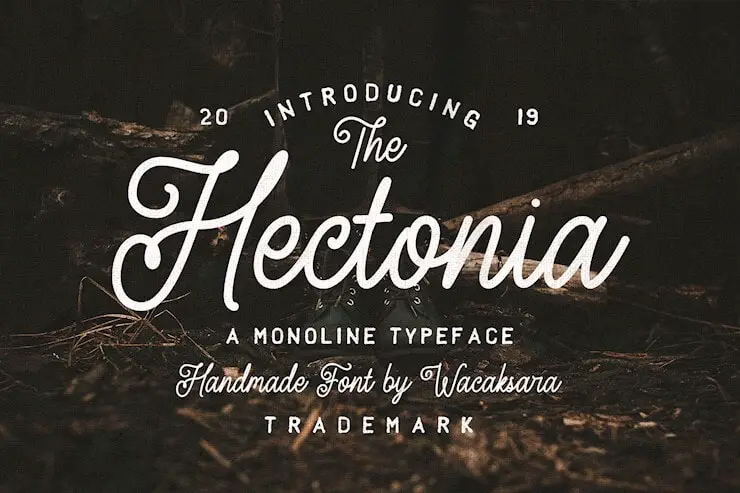 Here is a free minimalist script font that is similar to handwriting.
Use Natsuki to add a custom personal feel to your designs, such as a signature, postcard, or business card.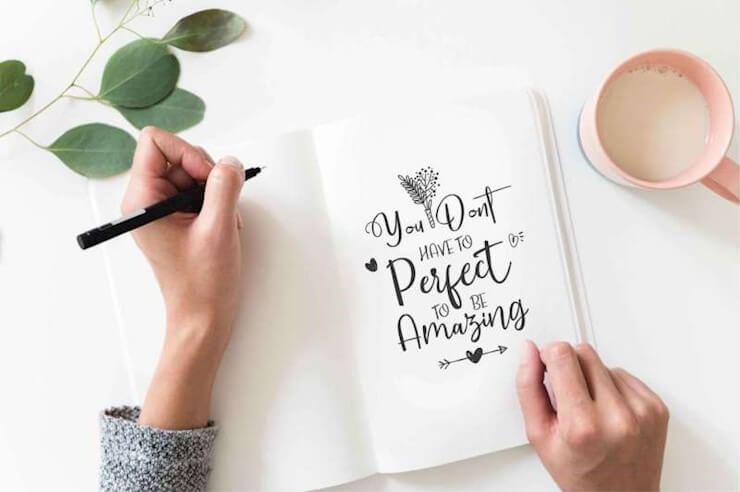 Convey your message to your audience with this perfect calligraphy font Jenna Sue.
Hearty Script font by Creative LAB is a beautiful calligraphy typeface.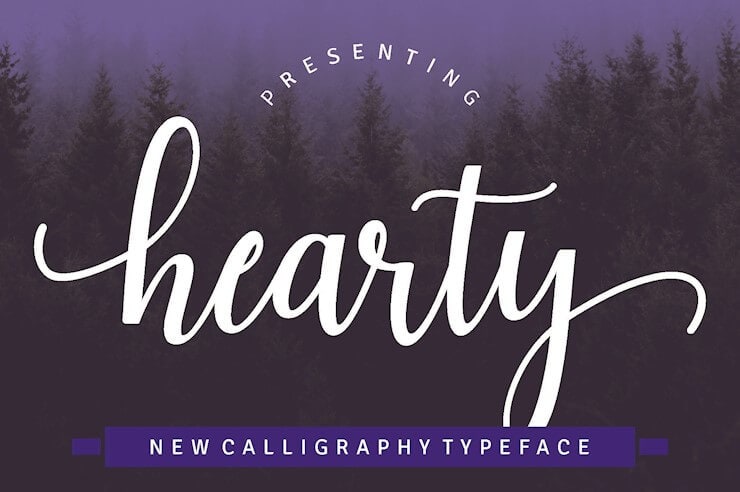 Premium Calligraphy Fonts
Check out Adore, light modern script font with beginning and ending swashes, alternate swash characters for most lowercase letters.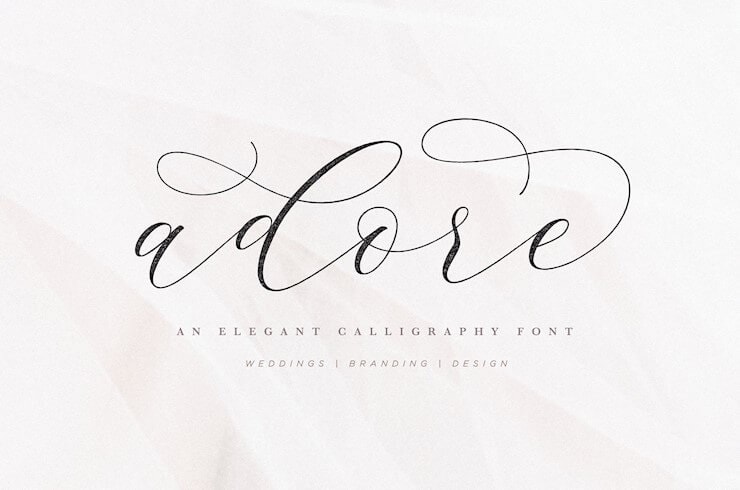 Balzak looks like a font designed with an ink pen. It can be used for signatures or letterheads.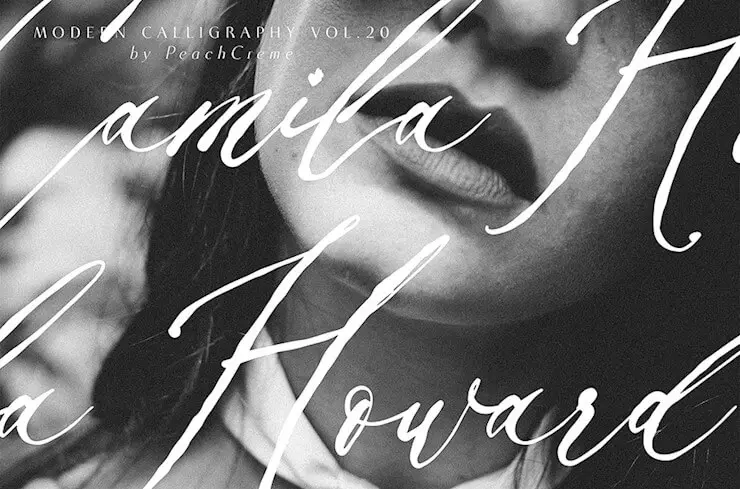 Give your name or logo a unique customized look with beautiful White Garden Calligraphy Logo Font. After purchase, you will get.OTF or .TTF files.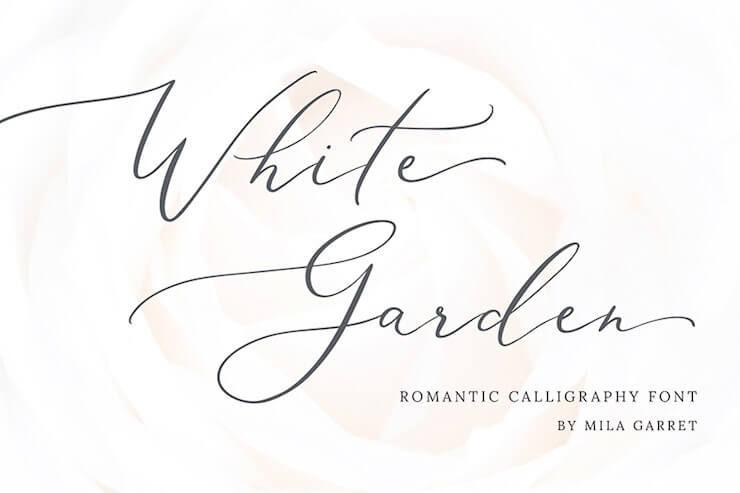 Willow is an elegant handwritten typeface with dancing baseline. It goes with beautiful swashes and details.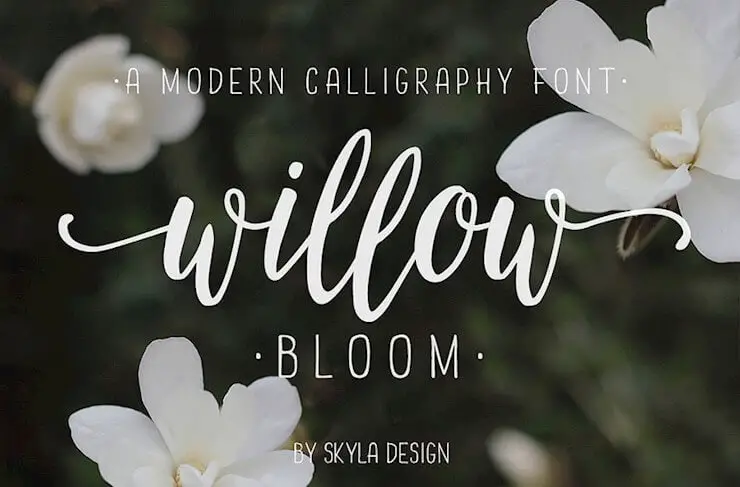 Antoinette is a modern light stylish typeface with a lot of ligatures and standard punctuation.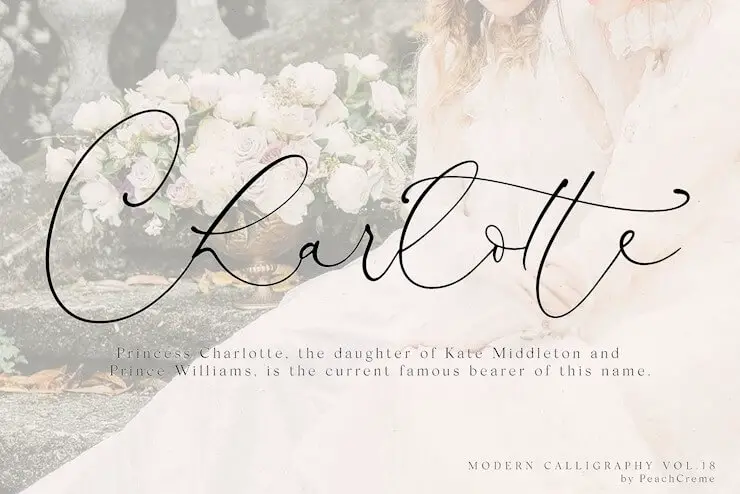 Faustine is a fantastic calligraphy font with hand-lettering style. All the letters are readable. You can use it along with simple, minimalist serif font.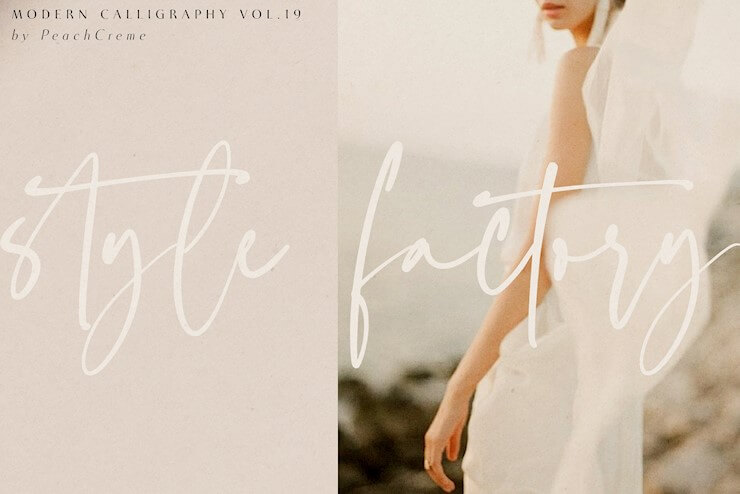 Adora Bouton is a luxury rich script font with a big capital letter. It looks fantastic on wedding stationery, branding items, and printed products.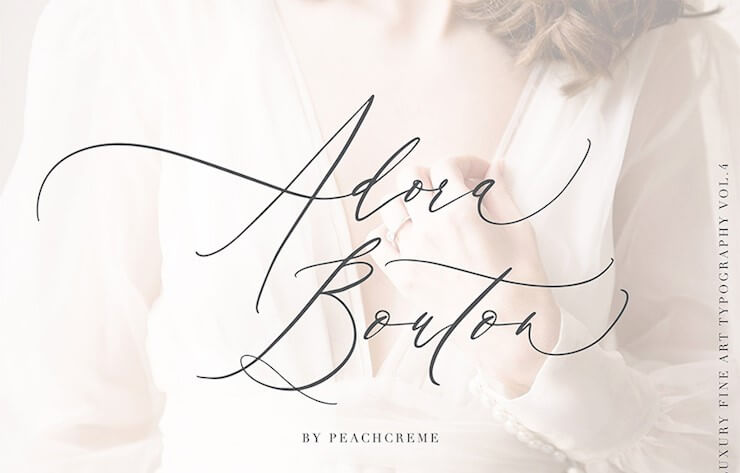 Sydnee font includes over 600 characters for any occasion and 17 stylistic sets. Besides, it goes with multilingual support.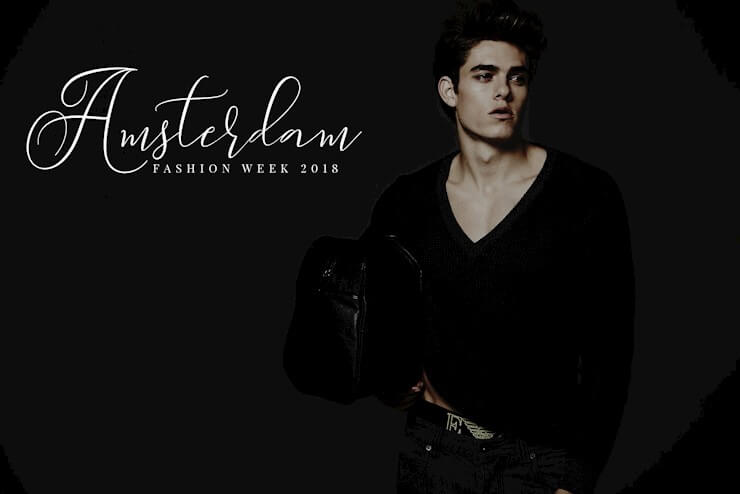 La Parisienne elegant, a classy handwritten font that comes with128 stylistic ligatures. Using uppercase and lowercase letters, numbers, and punctuation you can write any words or sentences with this font.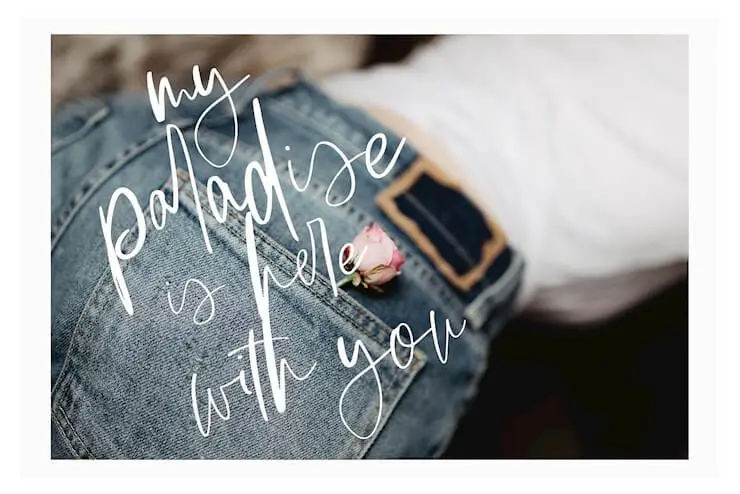 Bellisia Script is not only a beautiful modern font, but also supports a lot of languages, including Serbian, Czech, French, and more.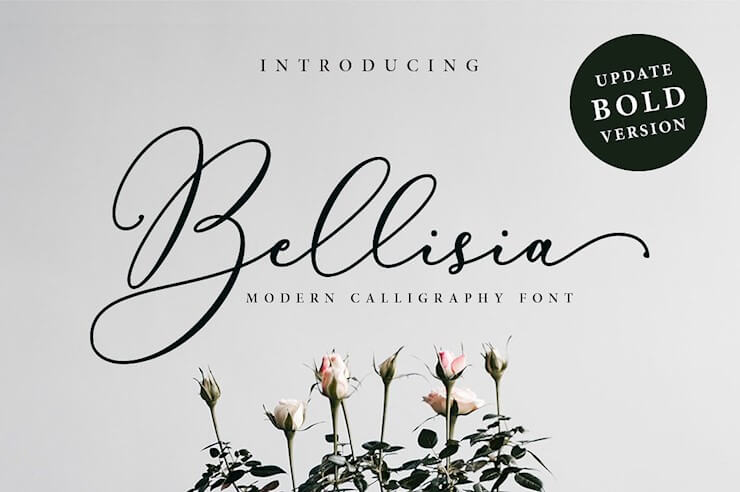 This duo font includes natural handwriting script font and simple serif font that looks amazing together. You can buy only thing font and use them together for numerous signs or logos.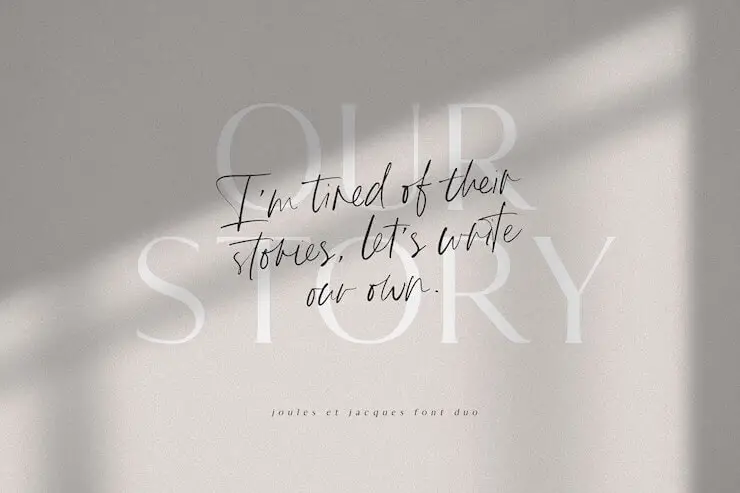 Portrait signature font is a premium high-quality type with a flat baseline. It will help you to create a stylish signature or logo.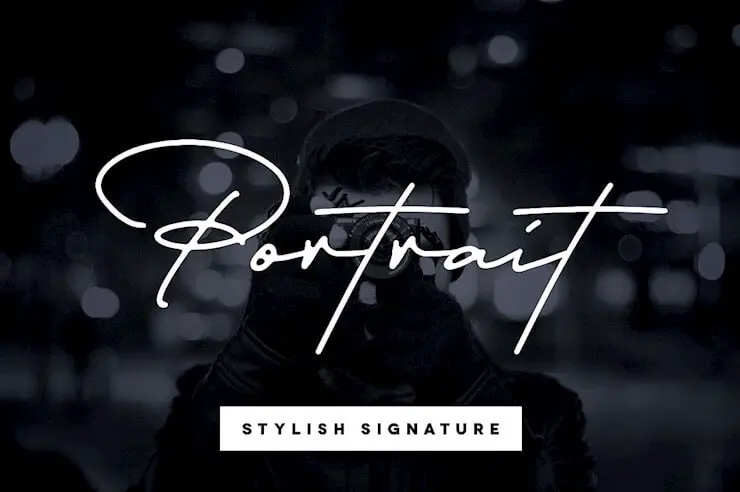 Save time on searching for a proper fitting script font for a sans serif typeface. California Dreamer is a duo font that goes in sans and script forms and correctly plays together.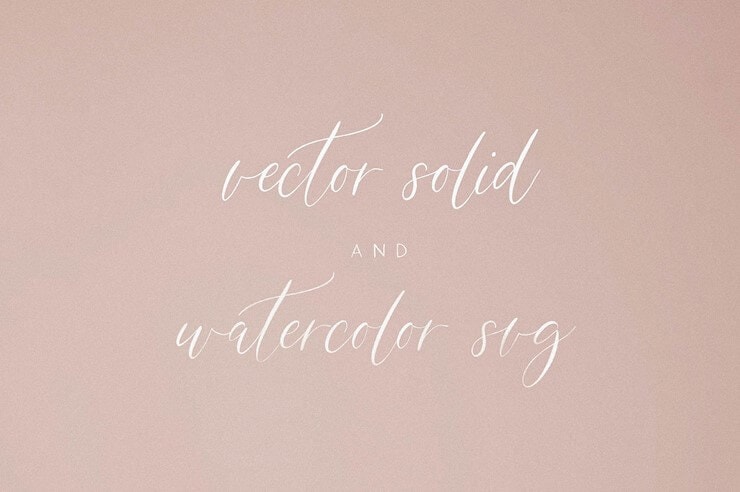 Lovefern is a handcrafted calligraphy font with swashes. Swashes look the best on the beginning or end of a word. Moreover, this font is an excellent choice for titles and logos.
Give your type a hand-lettered look with Kamdyn Calligraphy Font. It has a nice natural flow and soft lines.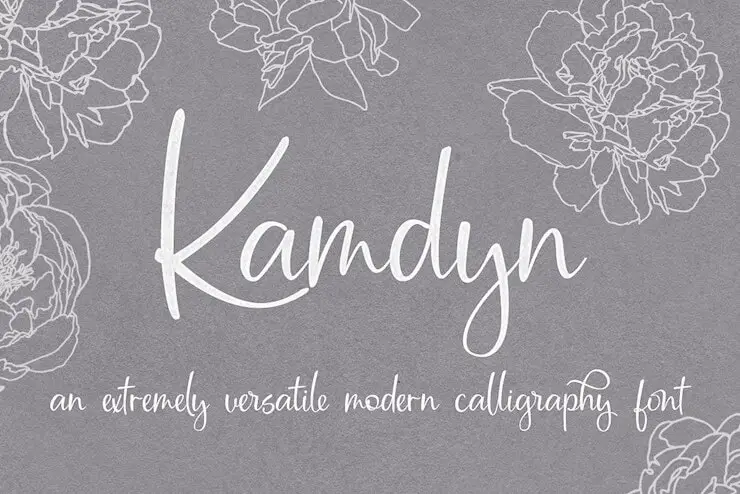 Here is another calligraphy duo font called Chin Up Buttercup! It goes along with serif version and doodles that allow you to create gorgeous designs.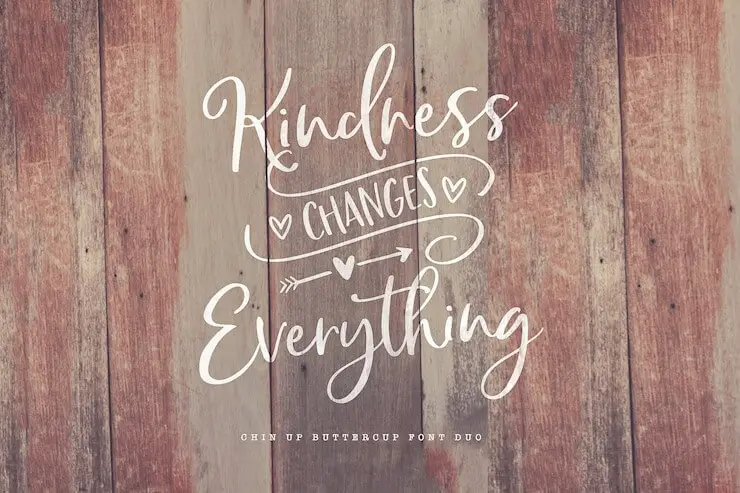 As you see from the name, this font mimics ball pen handwriting. This elegant light typeface will be a perfect choice when it comes to logos, business cards, and more.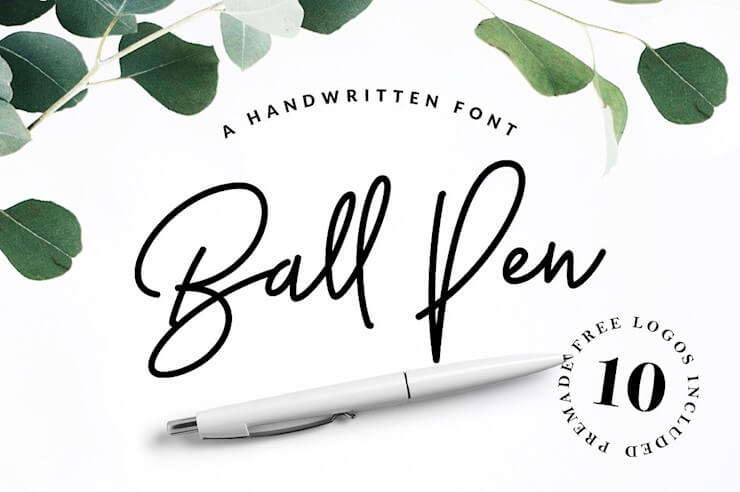 Melika is a script font with a soft natural flow. "Melika Letter is suitable for weddings, invitations, greeting cards, quotes, posters, branding, name card, stationery, design title, blog header, art quote, and typography art."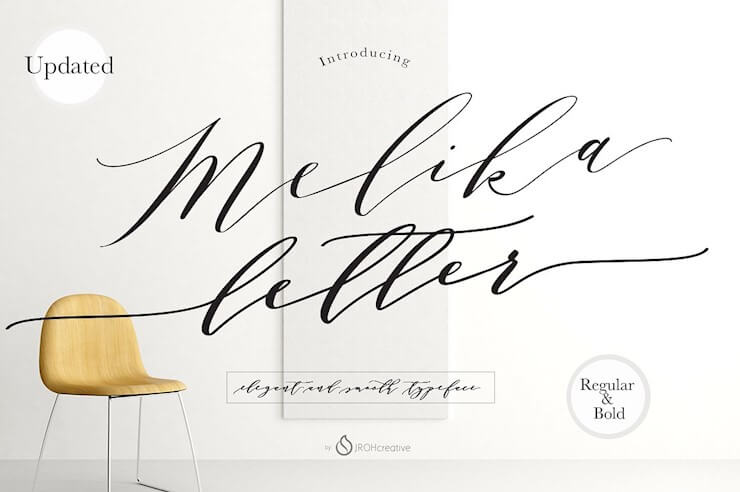 This is a beautiful brush script with elegant swashes and two sets of alternate lowercase letters. Just buy and install the font.
Agonia Lyubvi is a modern Cyrillic calligraphy font. It features a full set of lovely uppercase and lowercase Cyrillic and English letters along with numerals, punctuation, and ligatures.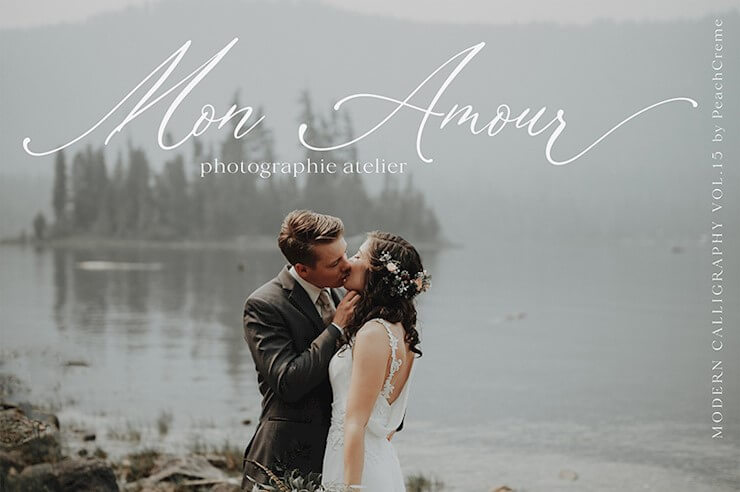 Over to You
We hope you enjoyed this collection of free and premium calligraphy fonts. What font is your favorite? Don't hesitate to download and use the fonts before making your choice. Also, we have a showcase of free hipster fonts that you can download now.