Even if it's the holiday season, the reality for most of us is we still have to show up at work every day and continue to create our deadlines and presentations. But that shouldn't stop you from adding a bit of fun to your work presentations! This is why we made a list of our favorite Christmas Powerpoint and Presentation templates that you can use to spice up your presentations with a full festive look! The best part is that these are all free to use! Check out our list now!
Ways You Can Use a Christmas Presentation Template
Work and School Presentations
You can use these templates to spice up your work or school presentations. Most of these templates are available for different platforms which will be easy to work on if you have group mates or workmates in a specific presentation project.
Virtual Secret Santa Christmas Wishlist
Nowadays you don't have to be present to play secret Santa! You can use these presentation templates to create your gift wishlists and even add photos and links of the items you'd like to receive on Christmas. We have a few templates that will surely add fun to your gift-giving this season!
Merry Christmas Powerpoint Template
This cute fun Christmas-themed PowerPoint template will surely bring holiday cheer to your presentation! This template uses a variety of Christmas illustrations and icons which really makes the overall theme look presentable, yet decorated! The best part is, this template is also compatible with Google Slides, so you can use it on two platforms. Download this template here!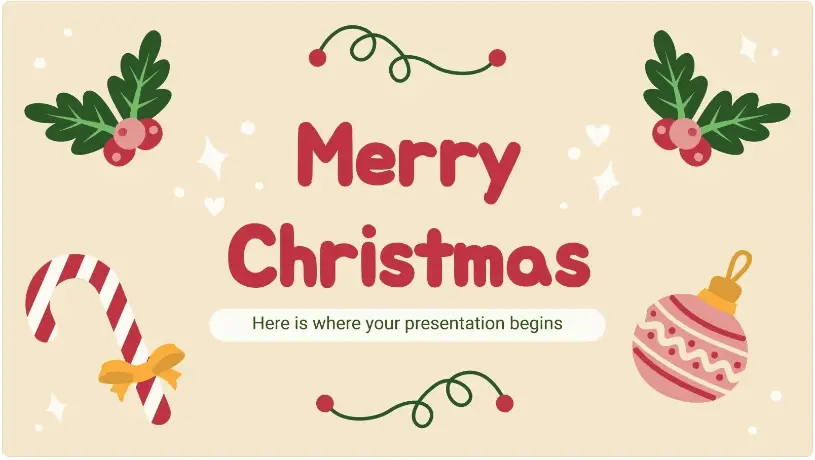 Christmas Ornaments Powerpoint Template
Ornaments are a huge part of Christmas and this Christmas PowerPoint template sure does showcase that! This template features colors red, and white with a touch of green and silver, which makes this absolutely perfect to use during the Holidays! Click here to check out this template.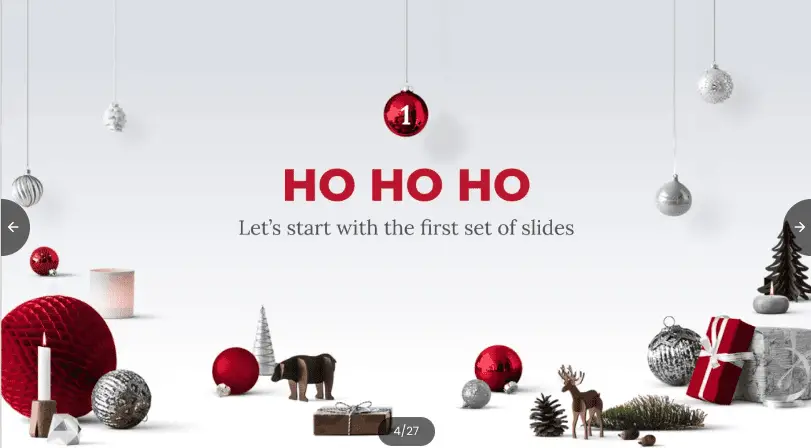 Christmas Sticker Presentation Template
We absolutely adore this Christmas Powerpoint template! This template uses cute Christmas-themed sticker outline cutouts as its main design element. This is perfect to use for more casual presentations and would definitely work for children or younger audiences. This template is also available for google slides. Click here to download!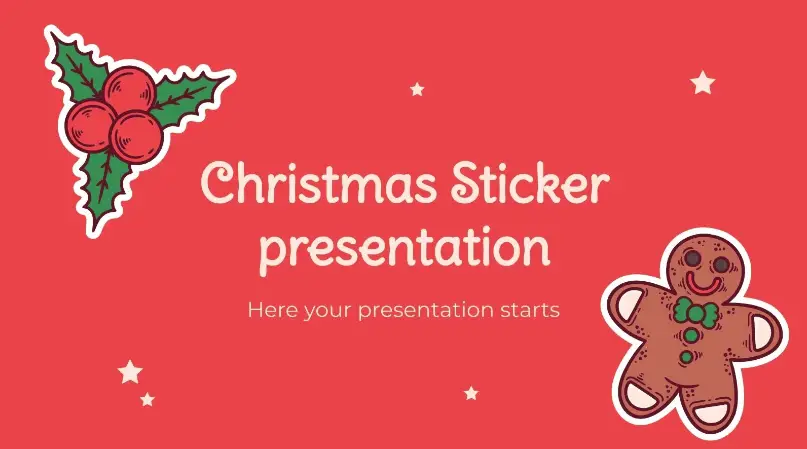 Winter Christmas Presentation Template
This Christmas Presentation template features different winter elements specifically the wreath. The template features hand-drawn style elements which really give a nice holiday vibe! Click here to download this template.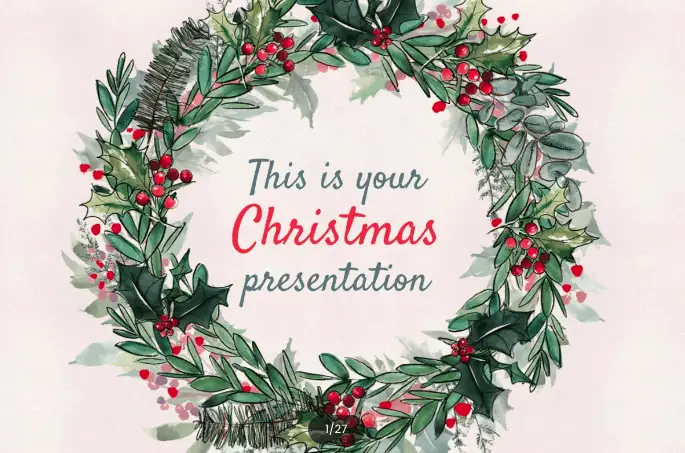 Golden Christmas Presentation Template
We love this golden Christmas presentation because of its versatility and elegance. The golden foliage makes a great pair to any Christmas color, whether it's red, green, or blue! This is a perfect template to use for a classy, elegant Christmas look! Click here to download this template.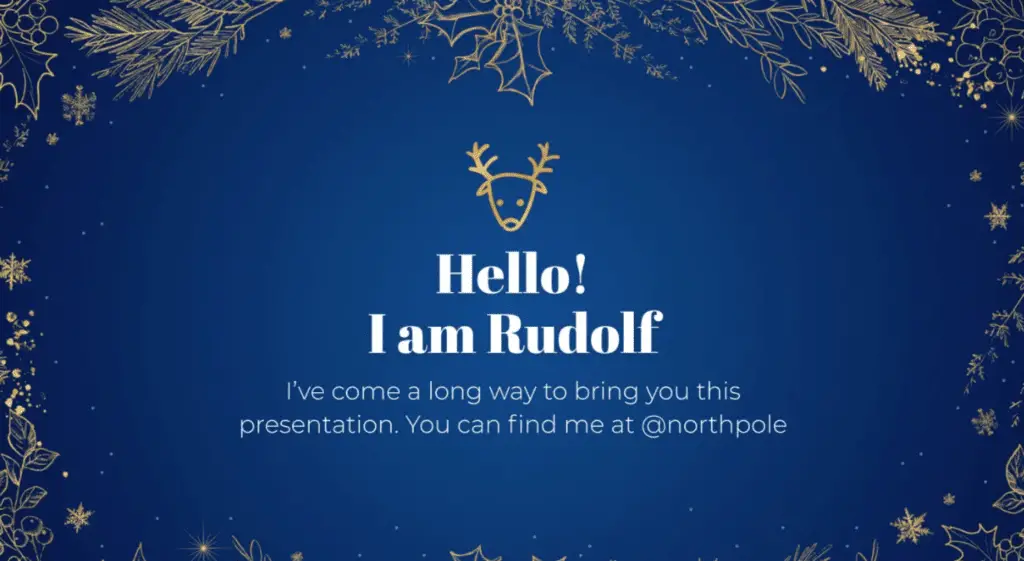 Christmas Wishlist Presentation Template
This Christmas presentation template features a scrapbook-style aesthetic using cream and red as its main colors. This is really fun and cute, and will truly bring out some Christmas cheer. This template is exclusively for Canva, but it's free to use! Click here to check it out.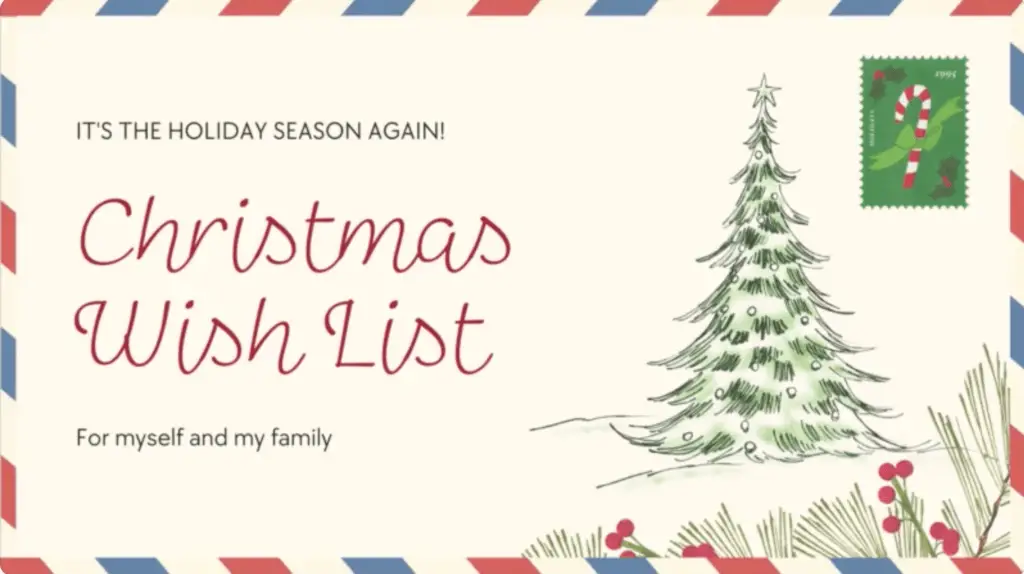 Green and Gold Christmas Presentation Templates
Here's another free Christmas presentation template for Canva that you can use! The template features nice deep green and gold colors, that look very elegant and chic yet still keep a Christmas look and feel. This is something you can surely use for a work presentation or for a fun Christmas wish list presentation with your family or friends. Click here to try it out.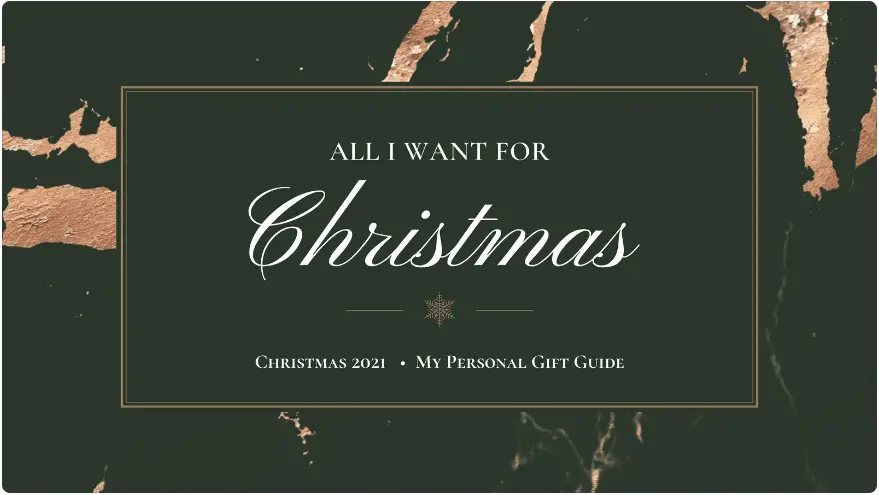 Bonus Christmas Freebies
Since it's the season of giving, check out our posts on Free Christmas Fonts for Cards and Free Christmas Icons. We also have a nice list of Digital Christmas Gift Ideas you can check out for gift inspo this year!