Halloween is the one day of the year when we can dress up to be whoever we want, and have the excuse to eat a lot of candy. This speaks for both kids and adults! It's also a time when we can decorate our homes or create great digital or physical crafts that relate to the holiday. That is why we can't have Halloween without a font list! We created a list of our favorite Halloween fonts for free! Yes, all free! You can use them to make your Halloween extra special, cute or spooky this year!
Cute Halloween Fonts
Some people aren't all for the creep and gore during Halloween and prefer to keep it fun, light, and cute. Here are our favorite cute Halloween fonts for free that you can use on your home decorations, costumes, and personal DIYs!
Cute Monster Halloween Free Font Download
If you're into Halloween but not interested in all the scary and gory things, then this font is perfect for you! The Cute Monster Halloween font features block sans serif characters with cute drawings of "monsters". It's really a great very PG and kid-friendly font for Halloween that you can use on your home decorations or personal goodie bags. Check out this font and download it here!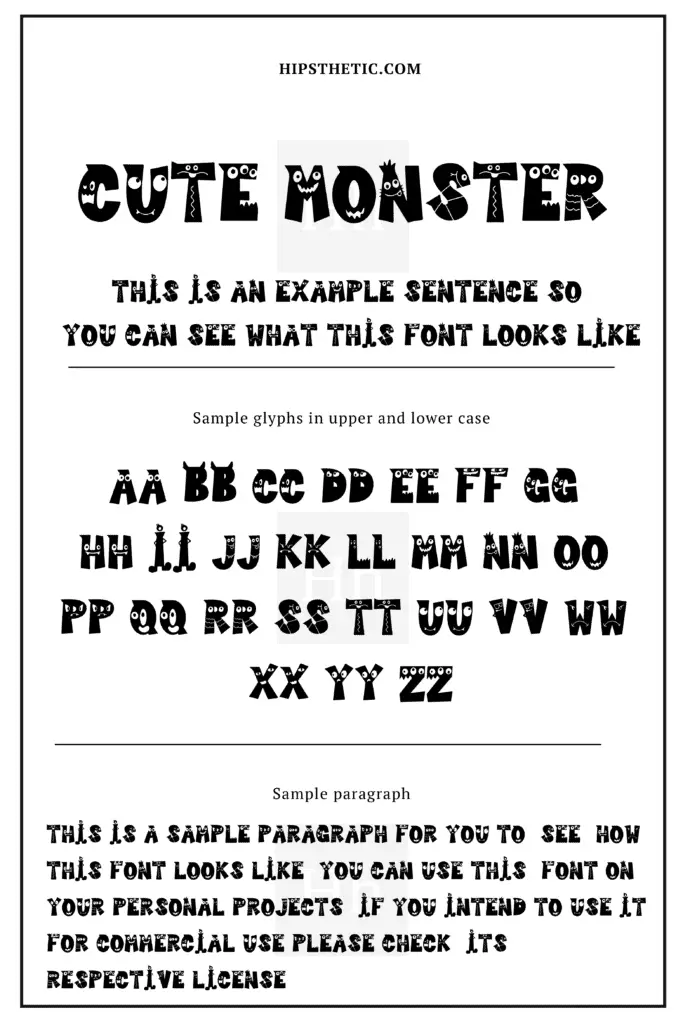 Halloween Party Free Halloween Font
Here's another cute Halloween font for you to try! The Halloween Party font, just like its name is absolutely perfect to use at Halloween parties! This font features thick bold sans serif characters, with cutely drawn Halloween elements to it. This is surely a great font to use on your home Halloween party decorations, treats, and favors! Download and try out this font here!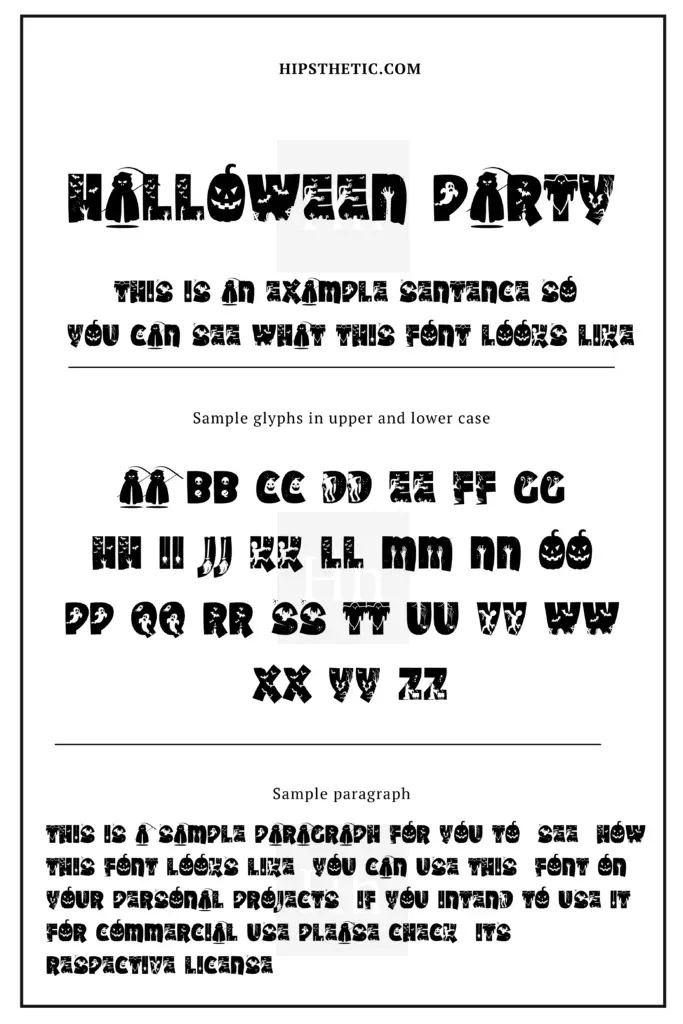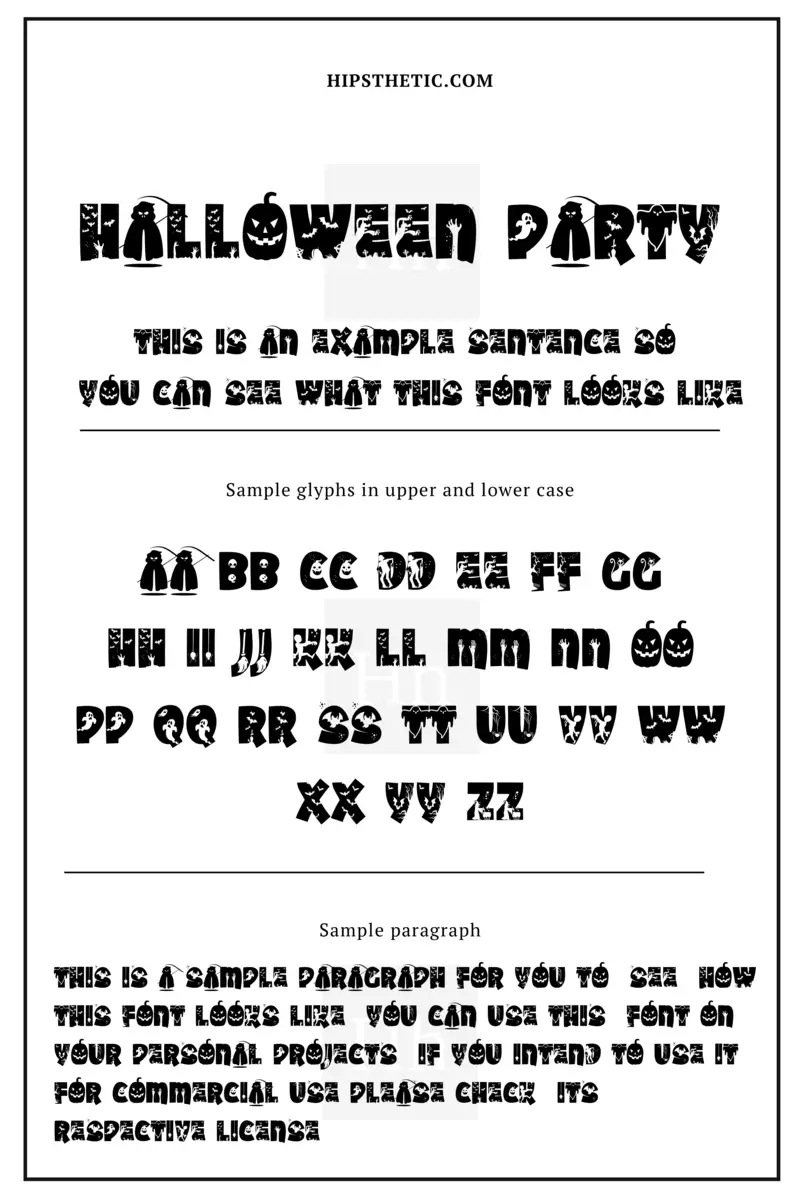 Spooky Webbie Free Cute Halloween Font
This cute Halloween font is perfect for something fun with a touch of spookiness! The Spooky Webbie Halloween font for free is a fun serif font with a subtle cobweb design. The font features bold thin serif letters with round edges that give off a low-key comic sans vibe. This font is super cute to use on kid-friendly Halloween designs, decors, and favors! Try it out for free, here!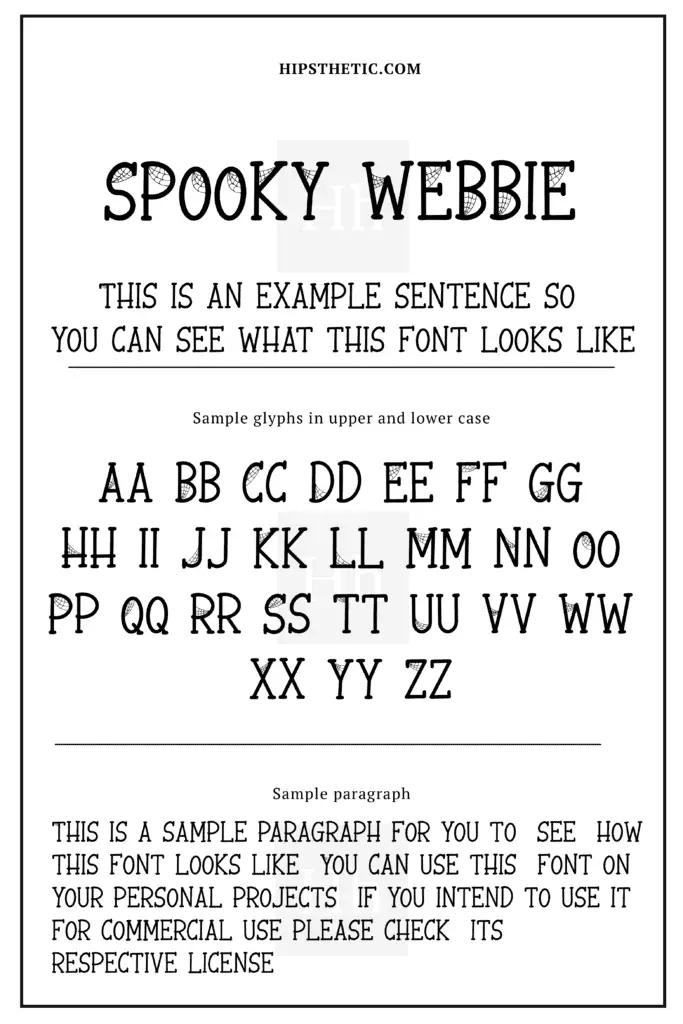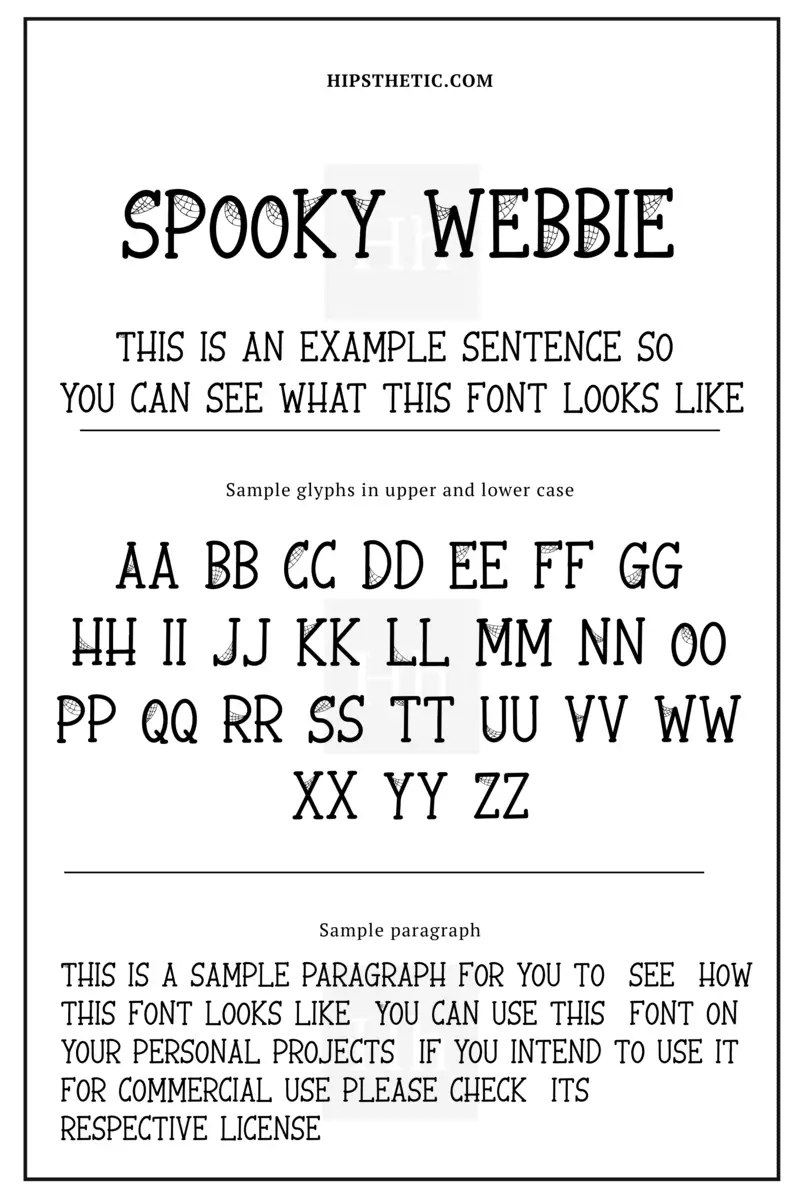 Mr. Monstar Halloween Free Font Download
To cap our cute Halloween fonts list, we have the Mr. Monstar Font! Who knew gore and goo will look cute?? This font will surely be a cute addition to your Halloween designs and decor this year. Click here to download this font!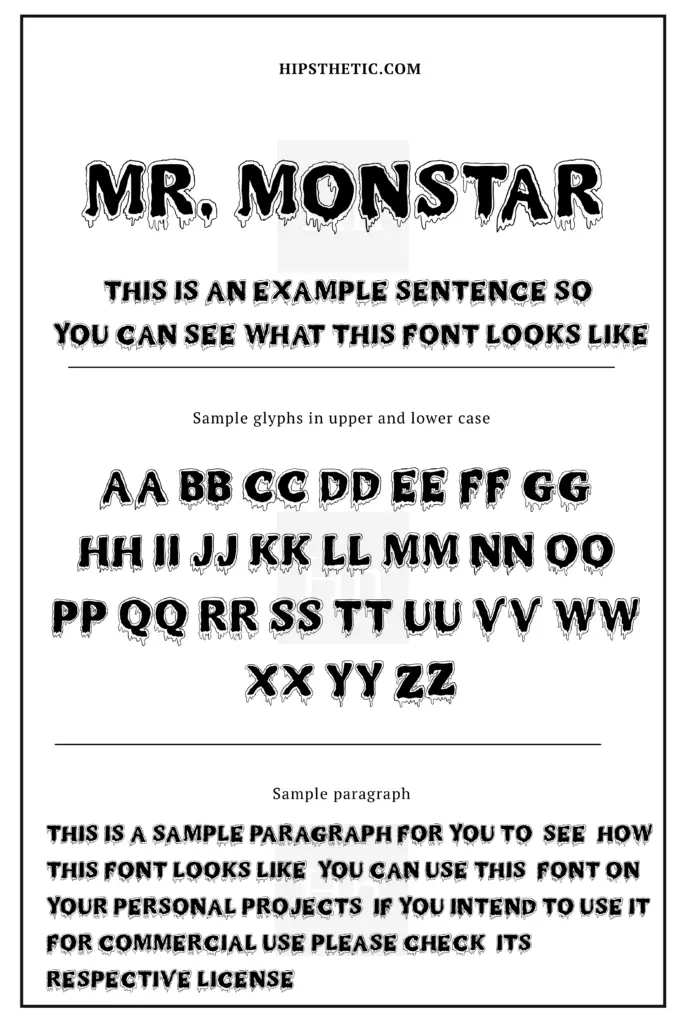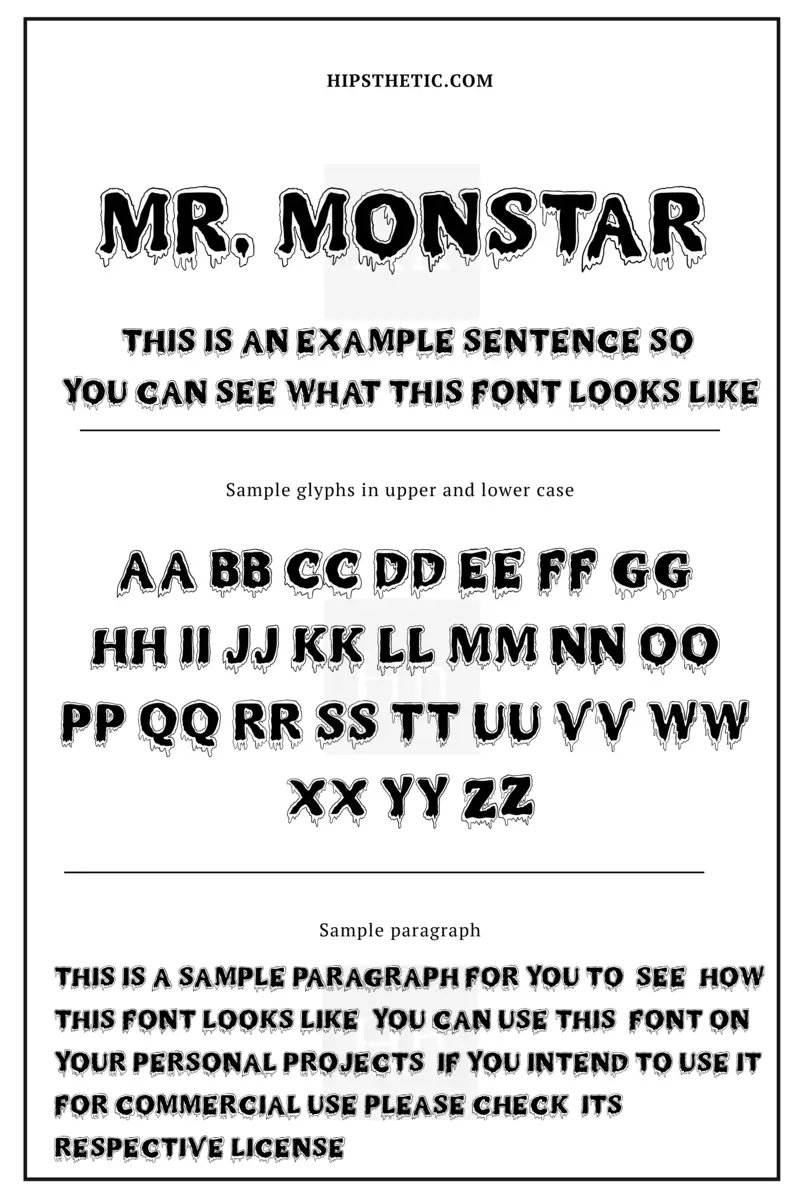 Creepy Halloween Fonts
Naturally, Halloween calls for some creepy things, including fonts! Here's the list of our favorite creepy Halloween fonts, that can surely bring out the creeps.
Dark Halloween Creepy Halloween Font
There's just something with this font that gives us the creeps! The Dark Halloween font features a thin semi-cursive sans serif font with a lot of subtle but eerie accents and embellishments. The thing is, when you look at this font closely, you'll notice that it has a lot of twists and turns that can look normal, but this particular one really hits that creepy look. Try this font out on your creepy Halloween decor. To download, click here!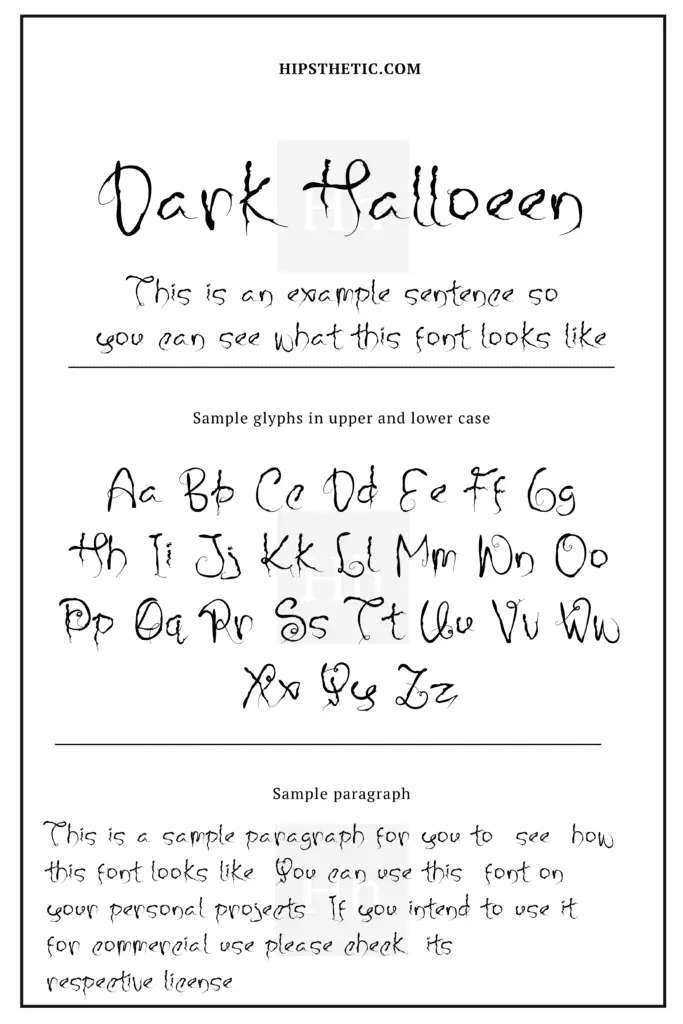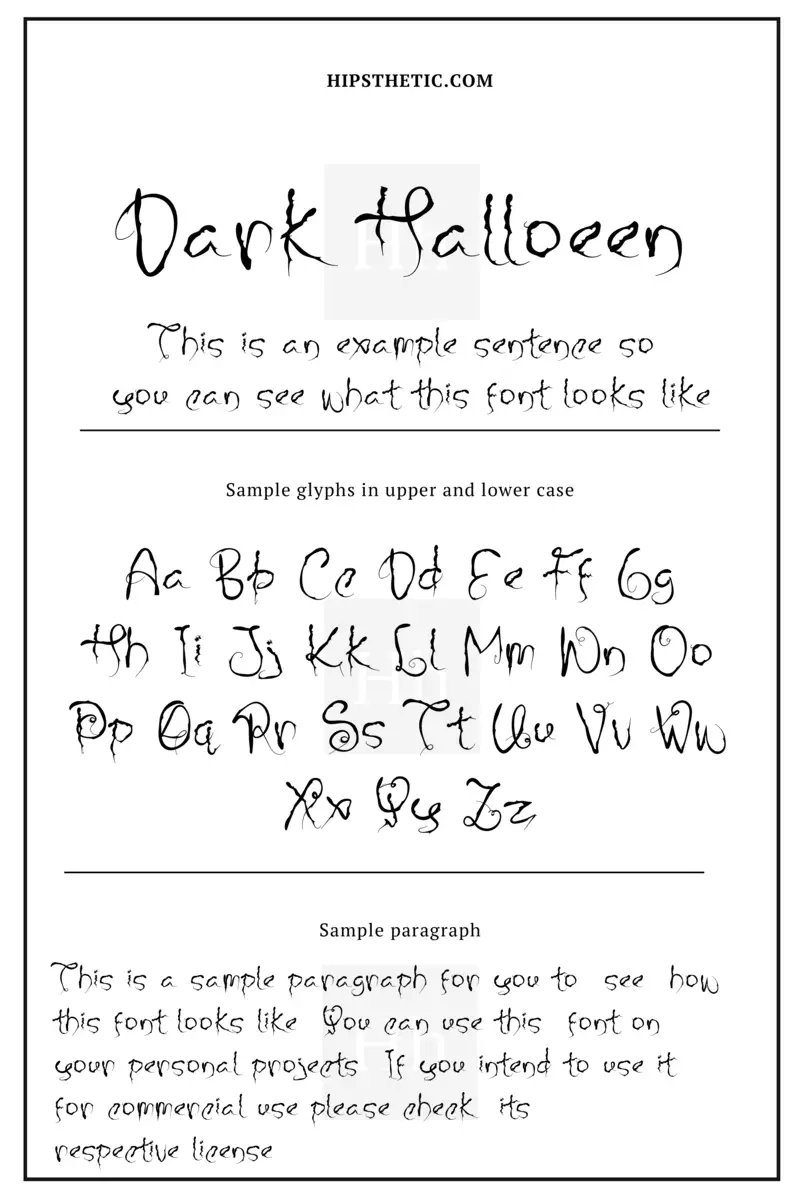 Gravedigger Halloween Free Font Download
The Gravedigger Halloween font has serif all capital letters, with a creepy twist! The font's main feature is its thorn-like accents that really brings you to a scary grave. If you're putting up a grave on your home decor this year, you can surely use this font! Download here to try!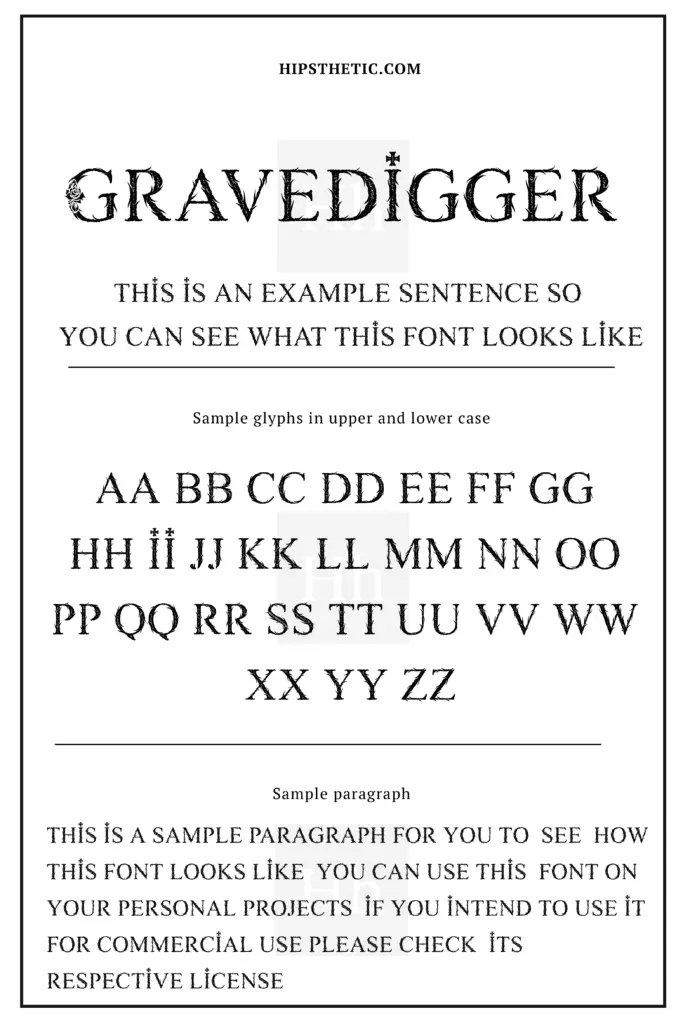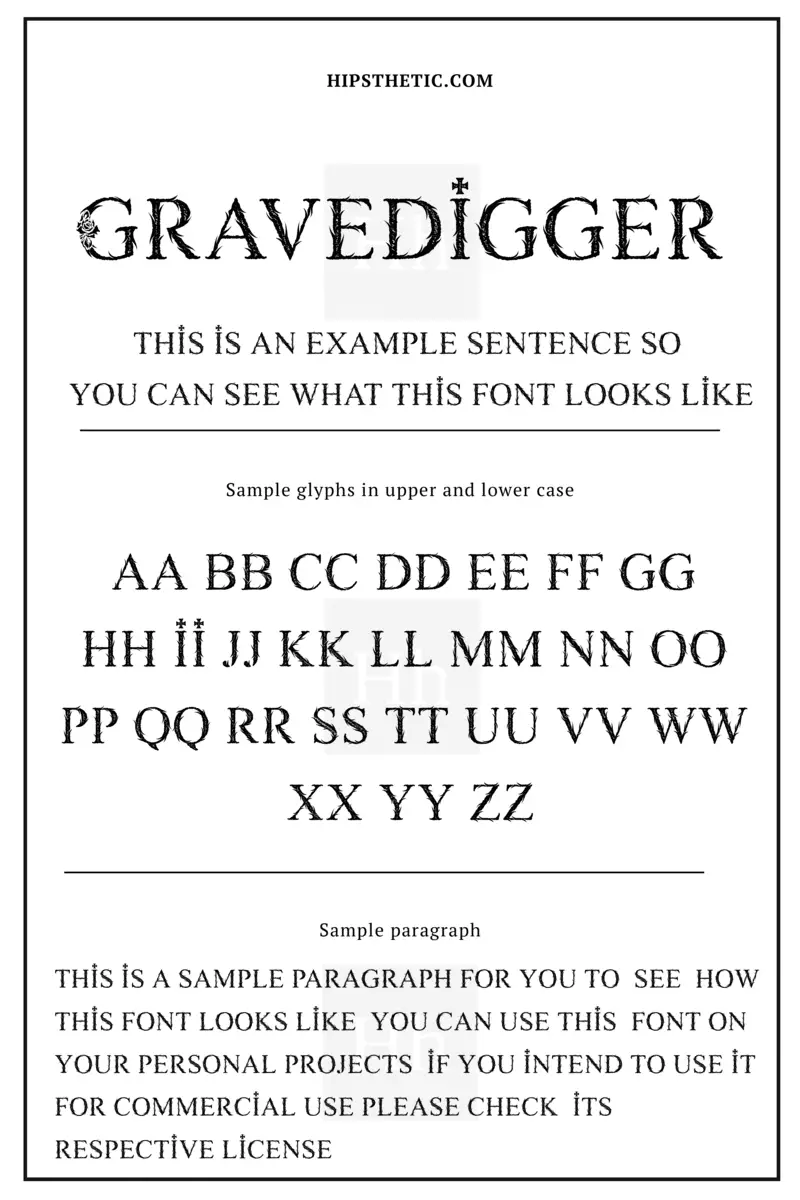 The Cure Creepy Halloween Font
If you're into blood and blood splatter, this one is for you. The Cure font is an all caps sans serif font but with a blood splatter accent. For some reason, when we look at this font, it gives us that haunting feeling. It's probably because of the way the blood splatter is carefully placed which makes it look very eerie. Surely, this is a great font to bring out that creepy Halloween aesthetic! To download and try out this font, click here.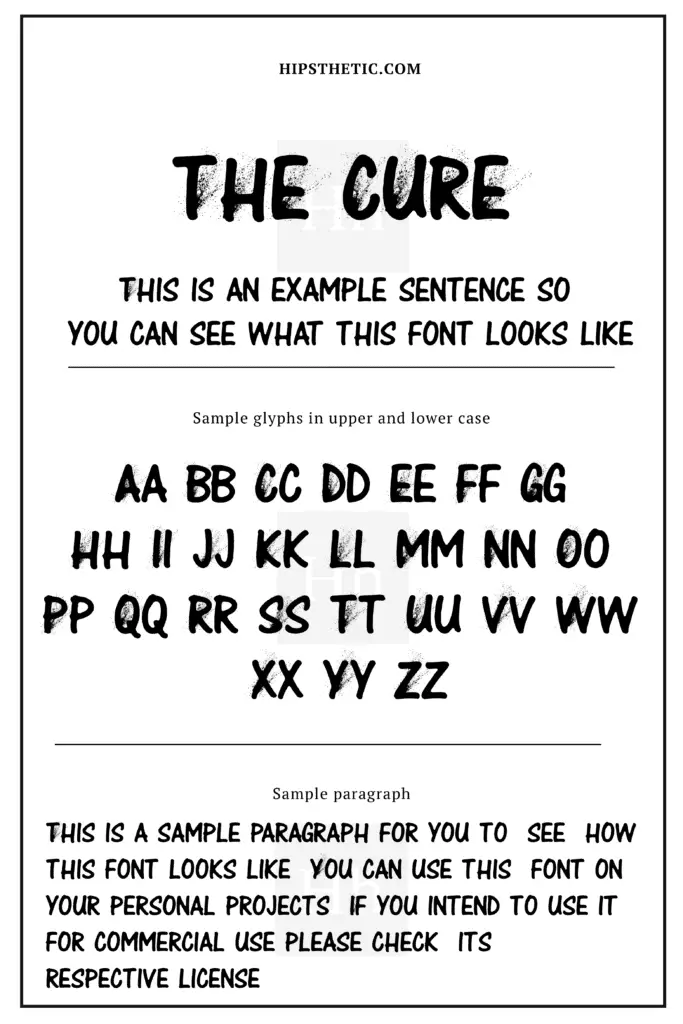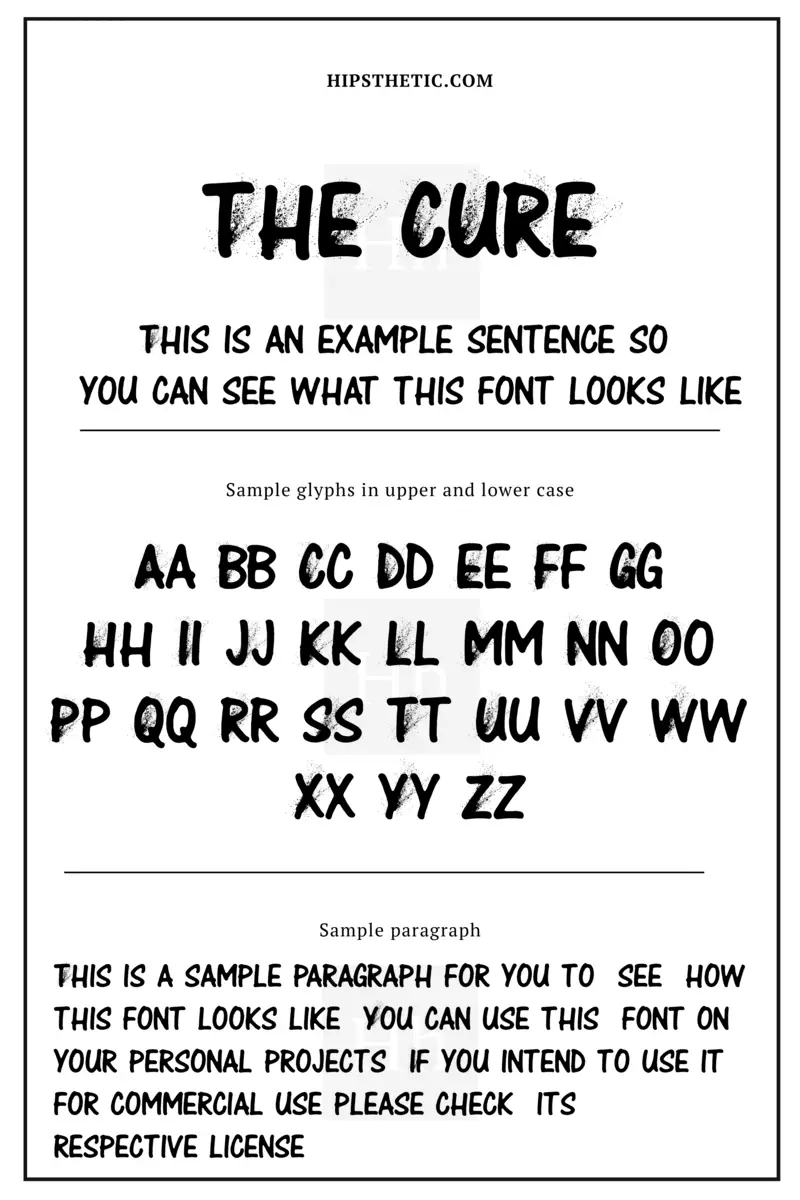 Your Bloody Choice
If you're literally choosing the bloody choice for your Halloween theme this year, you have to use this font! We see the Your Bloody Choice font as a mix of thorns and dripping blood combined into one. Its sharp pointed curves and edges make you feel like the grim reaper is just around the corner… not a very good sight, but if that's the Halloween aesthetic that you're going for, then you should surely try out this font! Click here to download!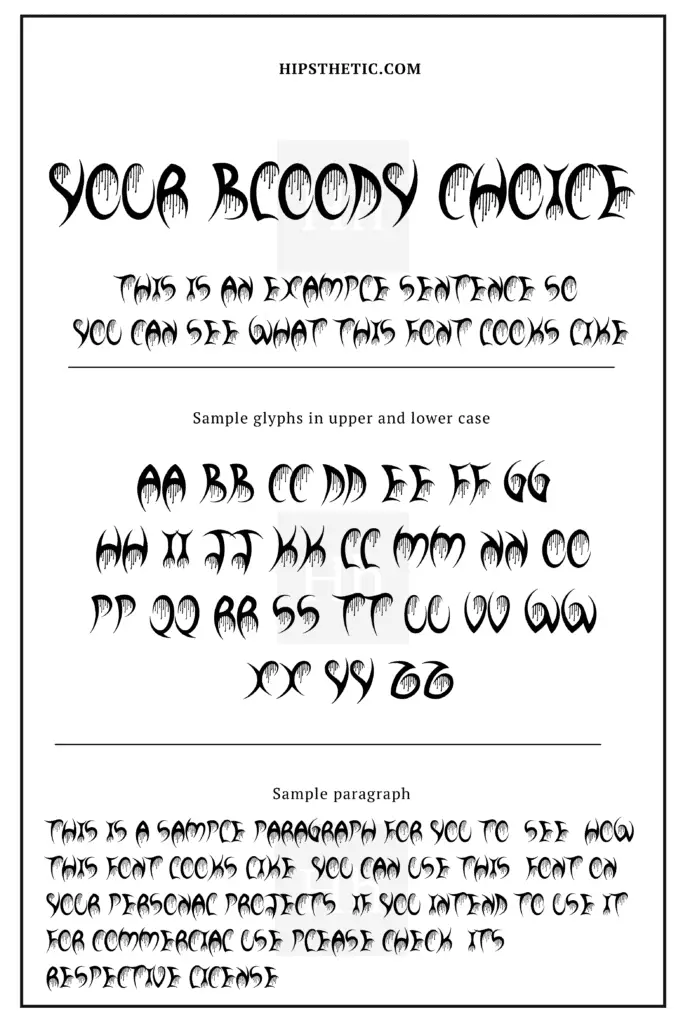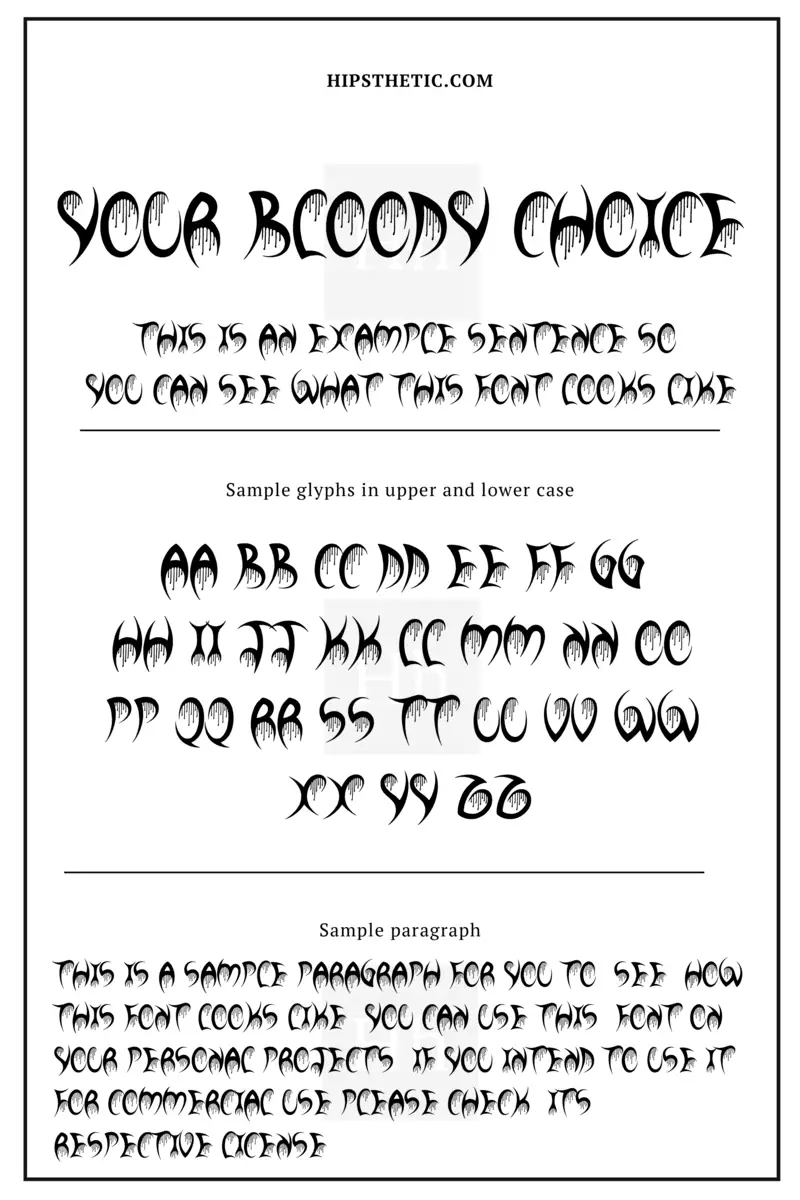 Best Fonts for Halloween
The fonts on this list are just some fonts that we really like to use for the holiday. Hope you'll like them too!
Monster Pumpkin Halloween Font
We just absolutely adore this font! The Monster Pumpkin font is a serif font with stiff curl accents, sharp edges, and fun mismatched character heights. The font gives an overall quirky fun Halloween vibe, that's perfect for your home decor, treats and candies. Try out this font for free here!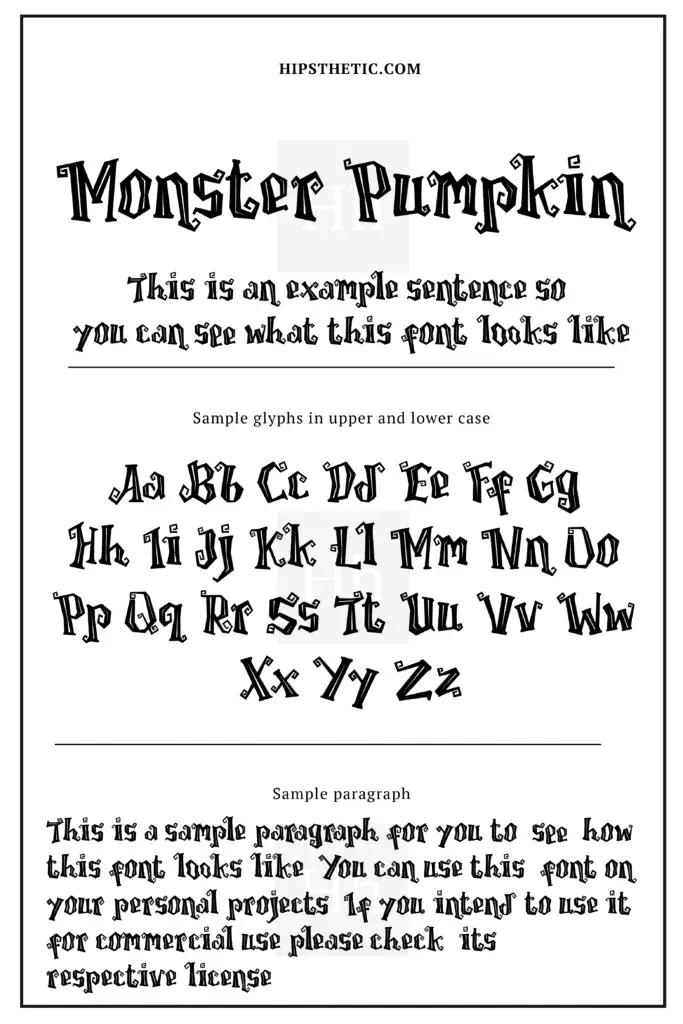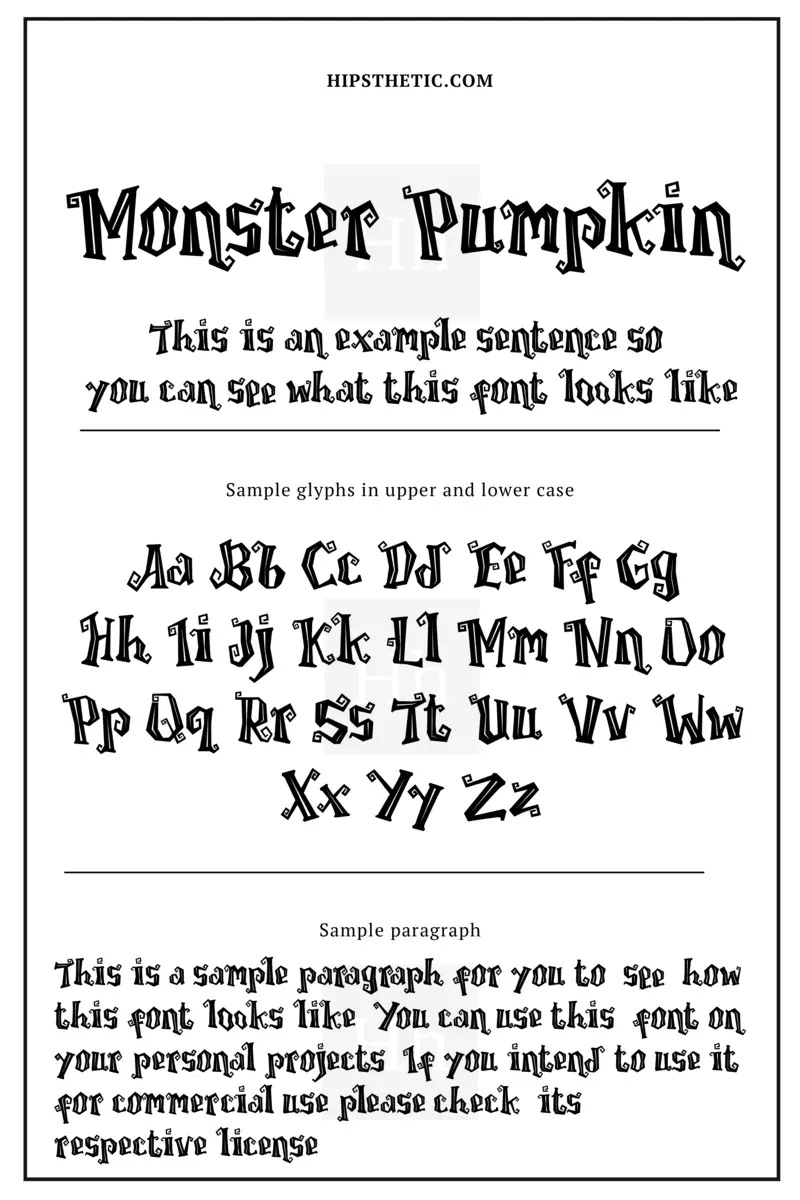 Boo Halloween Font
This next font is so cute, we're completely obsessed! The Boo Halloween font perfectly captures the "ghost" theme without feeling creeped out at all! We love its subtle "ghost-like" elements that just bring out the fun! This font is definitely kid-friendly and great to use on your kid's bag of treats. To try this font, download it here!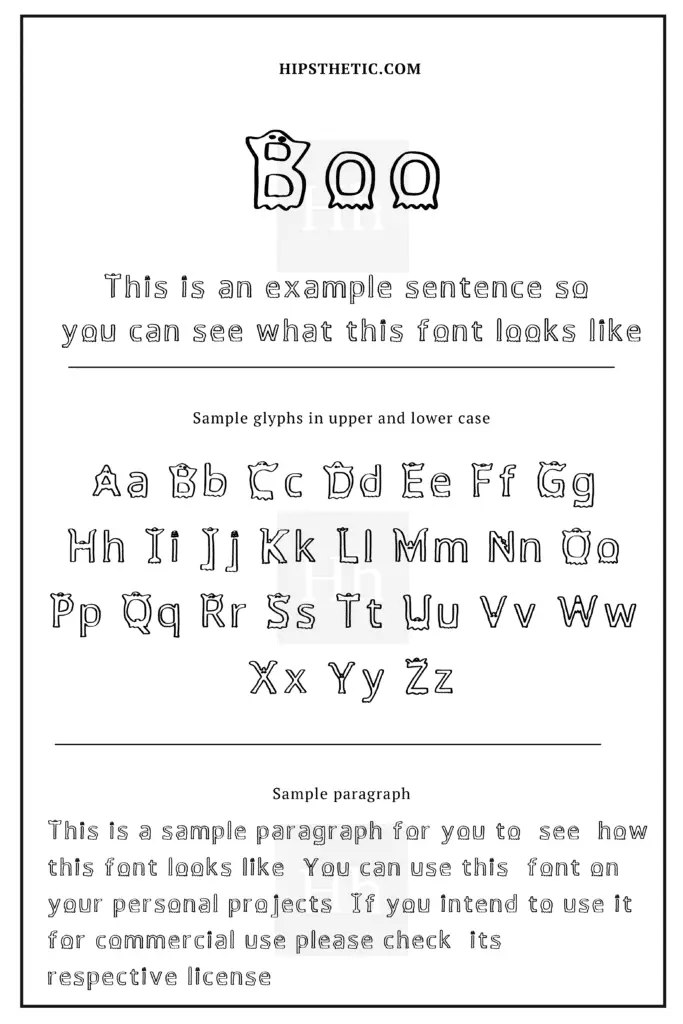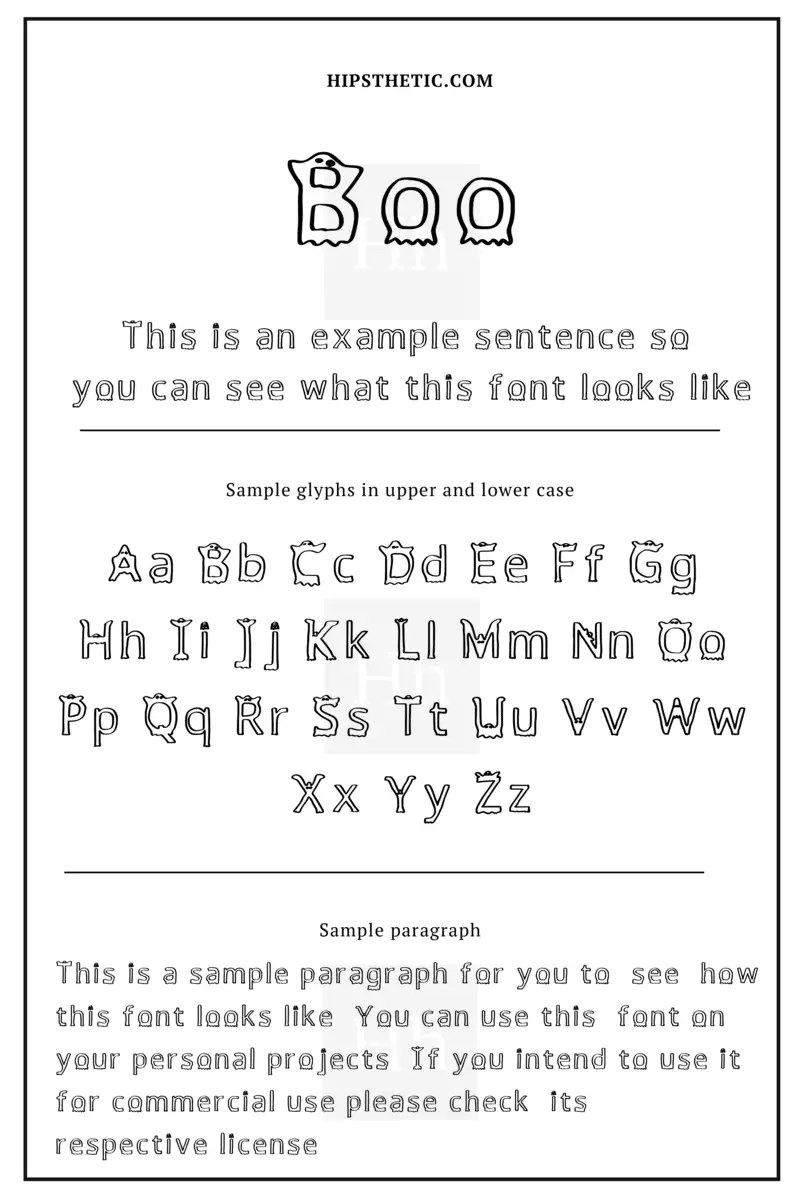 Midnight in October Cursive Halloween Font
Last but not least is our favorite cursive Halloween font, the Midnight in October. We just love how this cursive font fits that Halloween vibe, without it having to be scary at all! Try this font out on your Halloween home banners and decor this year, it's free to download for personal use here.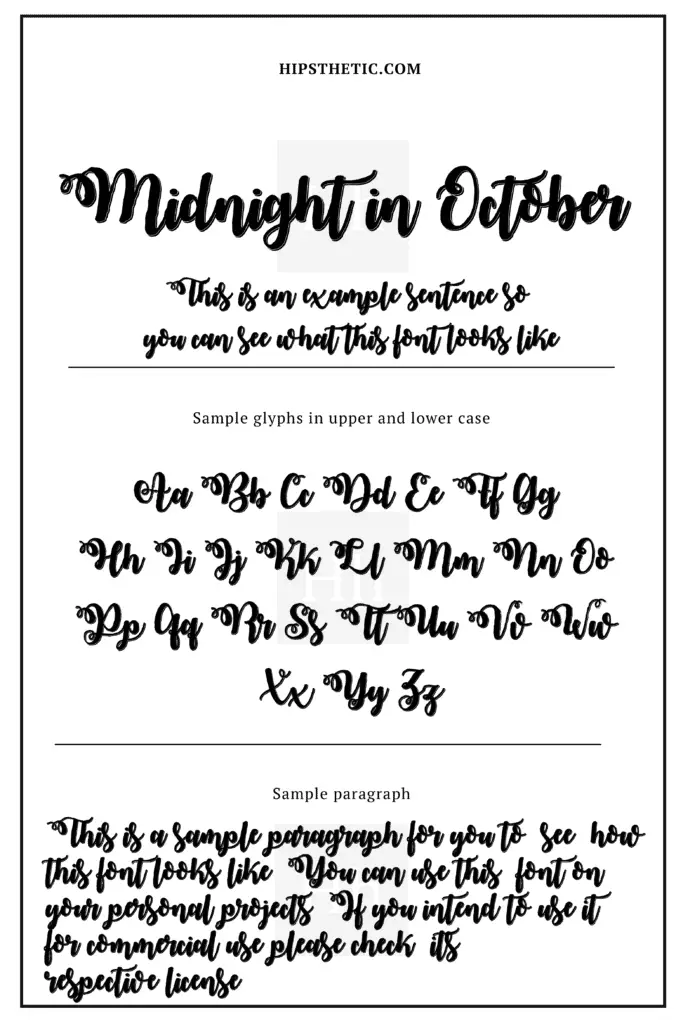 Halloween Fonts
We hope you enjoyed the list of our favorite Halloween fonts. Let us know how these fonts worked on your decor and DIYs this year, we'd love to hear from you!