Bold fonts are fonts that are sometimes overlooked. People don't really realize how a bold font can really create a significant impact on a design. In this post, we collated a list of our top favorite bold sans serif fonts that we absolutely adore! These fonts all feature the minimalistic sans serif font style in bold that you can use in your modern creative designs, formal business texts, or even to create that clean modern aesthetic that's timeless and classic on your personal projects! As always, we made sure that these fonts are all easily accessible, and downloadable for FREE! What are you waiting for? Check out our list below!
Quartzo Bold Sans Serif Font
Let's start with something fun and flirty! We absolutely adore the Quartzo Bold Sans Serif font! The font generally features all caps characters playing with height to distinguish the difference between upper case and lower case. What we love about this font are its subtle curve details that really create that fun, flirty vibe! Download this font here for free!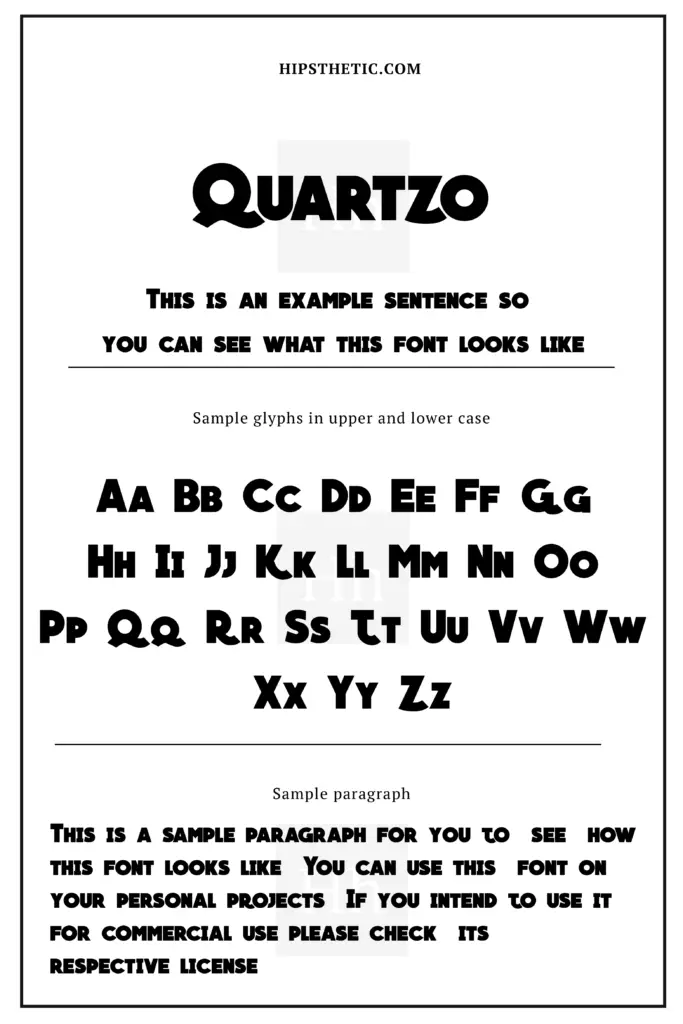 Antipasto Pro Bold Sans Serif Font
The Antipasto Pro Bold Sans Serif font showcases a great mix of clean, soft, and easy to the eyes. The font's rounded edges completely cut out harsh corners on each character, creating a friendly, chill overall look. You can check out and download this font for free here.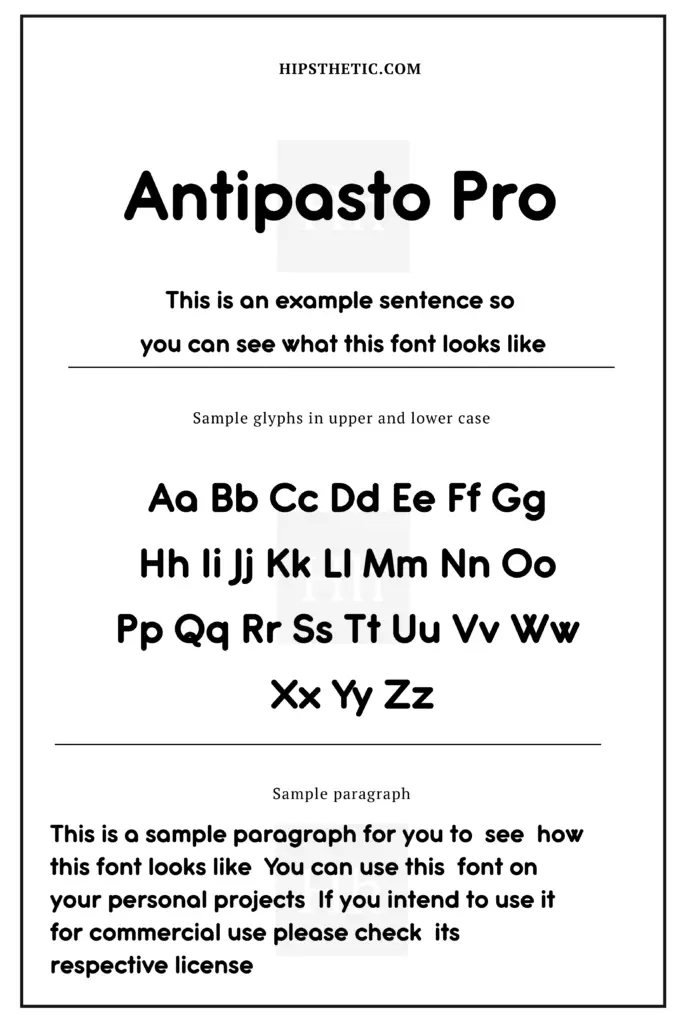 TypoGraphica Bold Sans Serif Font
We just love how this modern geometric bold sans serif font gives us that edgy yet minimal aesthetic! Truly the TypoGraphica typeface uses bold letters, sharp edges, and slants meshing it with its rounded curves and features. This is definitely a font that would stand out (in a good way!) and can be used to enhance your clean and simplistic designs. Try out this font for free here!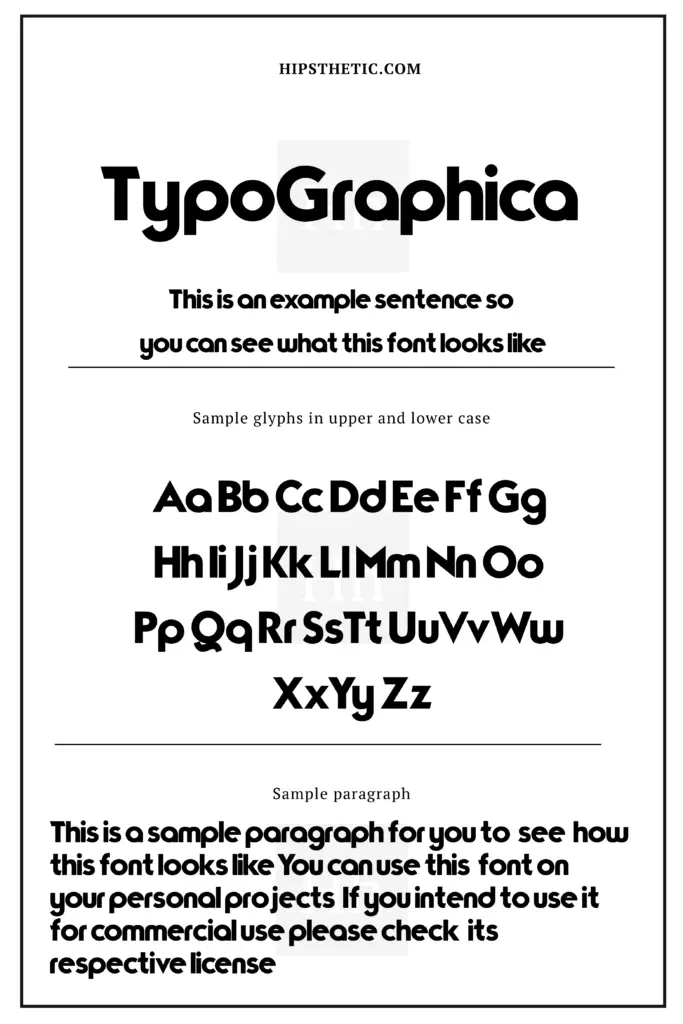 Josefin Sans Bold Font
This is one of our favorite typefaces indeed! The Josefin Sans Bold Font simply embodies a timeless vintage elegant aesthetic that's oddly great for modern geometric designs too! The font is inspired by the Scandinavian lifestyle and design, which is probably why it has that aura of balance and calm. Truly, this bold sans serif font should be added to your font library! Click here to download for free!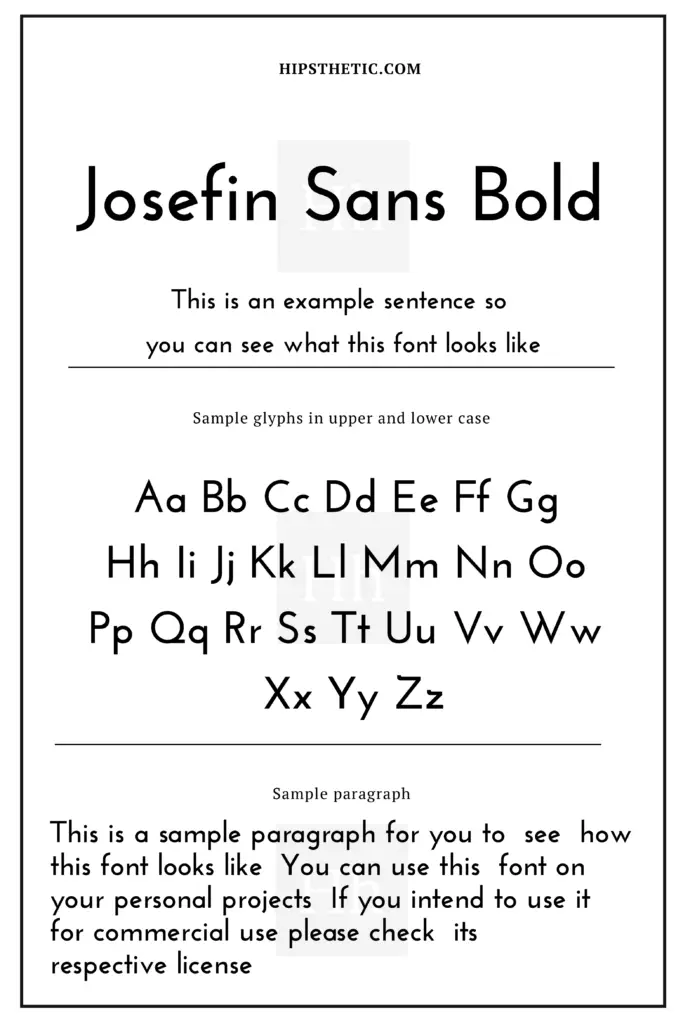 Landasans Bold Sans Serif Font
If you're looking for a font that's great for headlines and display text, this one is for you! The Landasans Bold Sans Serif Font is quite straightforward. It features narrow bold characters, straight edges, and elongated curves. This font is surely a great choice for something simple, modern, and easy on the eyes. Click here to download this font!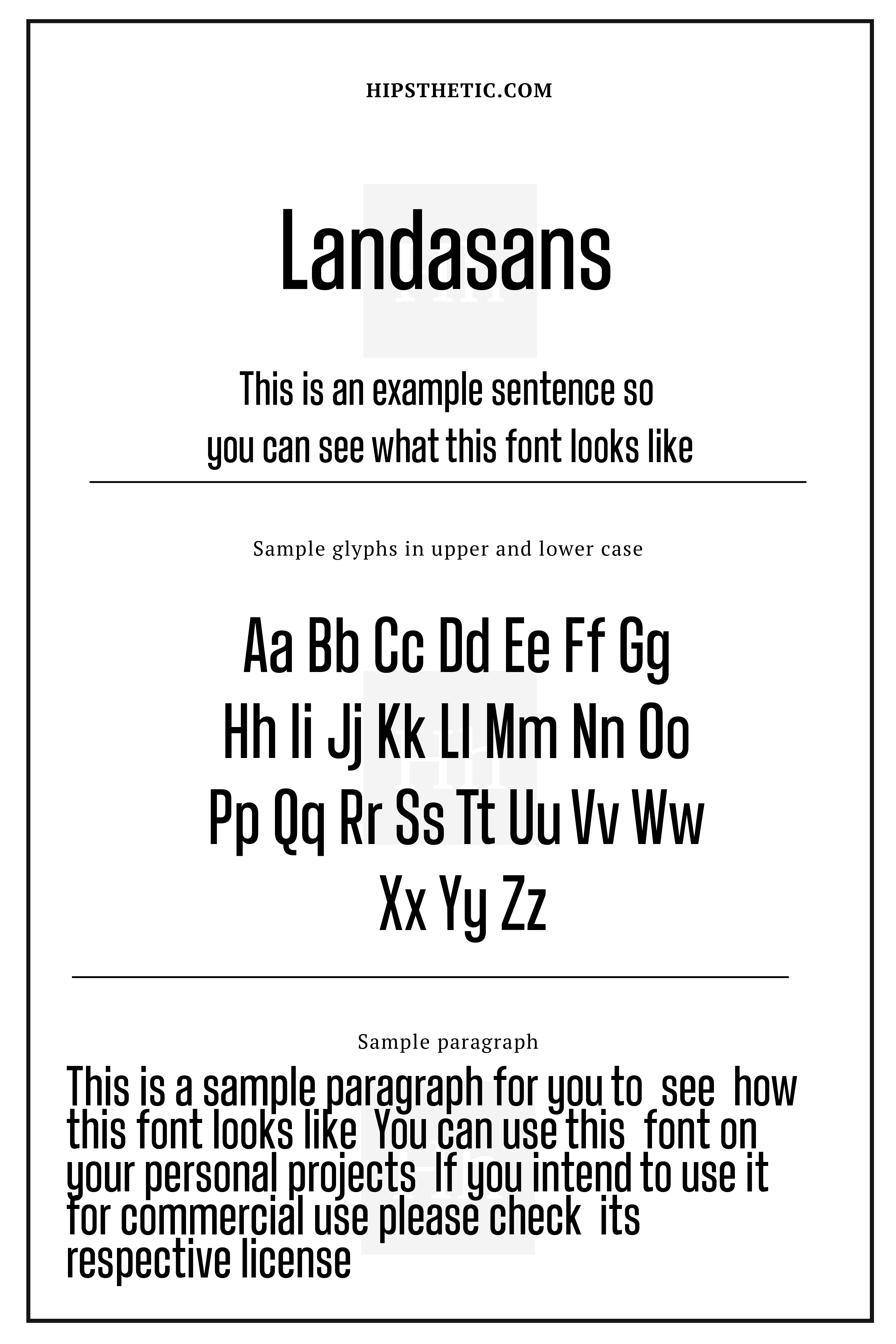 Odin Rounded Bold Sans Font
Odin Rounded showcases an all-caps clean bold sans serif font. The font's characters have spherical edges yet it looks very sharp and crisp, something different from other fonts with a similar style. The Odin Rounded Bold Sans Serif font is surely a great font to use on different modern designs embodying the minimal aesthetic. Get this font here!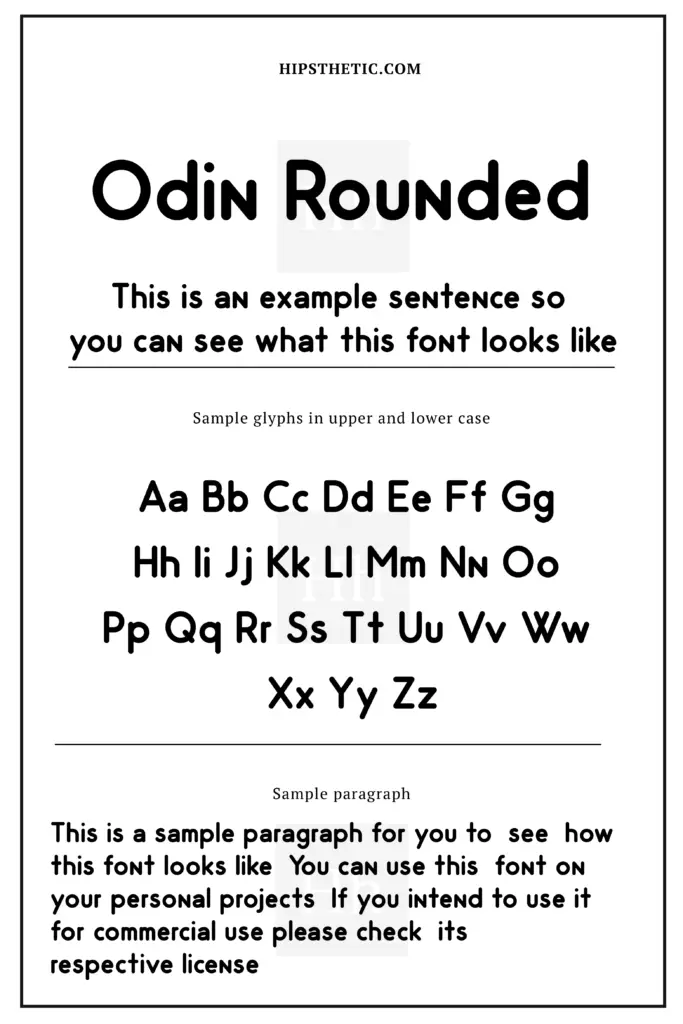 Cafe Francoise Bold Sans Serif Font
We absolutely love how the Cafe Francoise typeface features a subtle handwriting font style. It's cheeky, classic, fun, and something that you can surely use on projects that call for a bit of that homey, rustic look and feel. The font features all caps glyphs which makes a good headline or heading font too! Click here to download this font!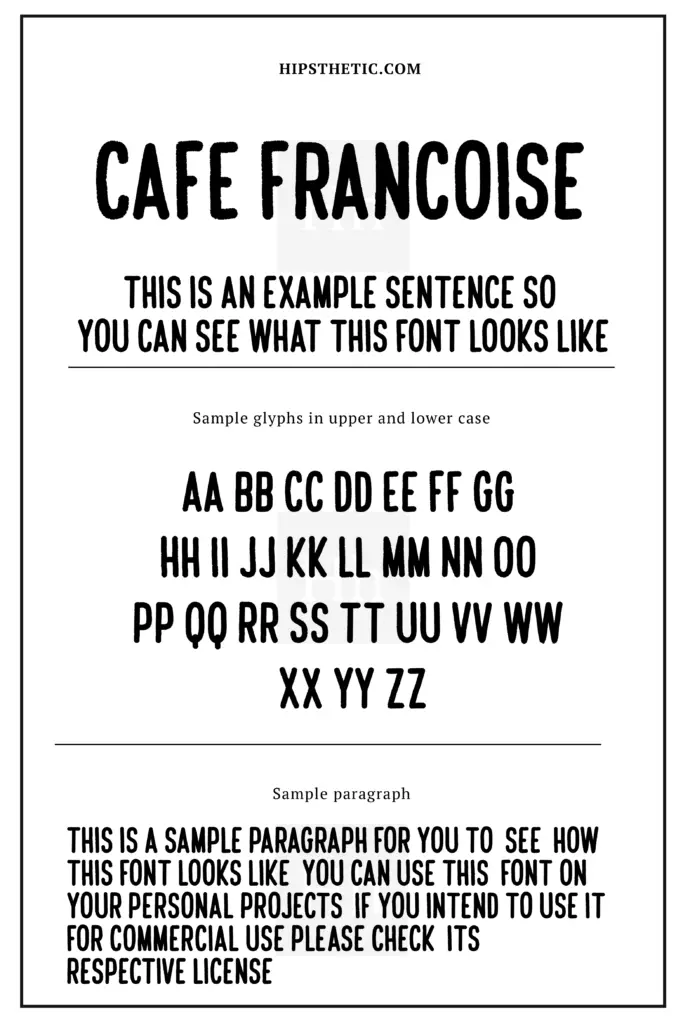 Nabana Hand Drawn Bold Sans Serif Font
Another bold sans serif font with handwriting elements that we absolutely love! The Nabana Hand Drawn Font made by Alifinart Studio displays the natural strokes of handwriting in a neat, curated sans serif aesthetic. This font will surely be a great addition to your font library that can complement your designs and projects. The font is downloadable for personal use here!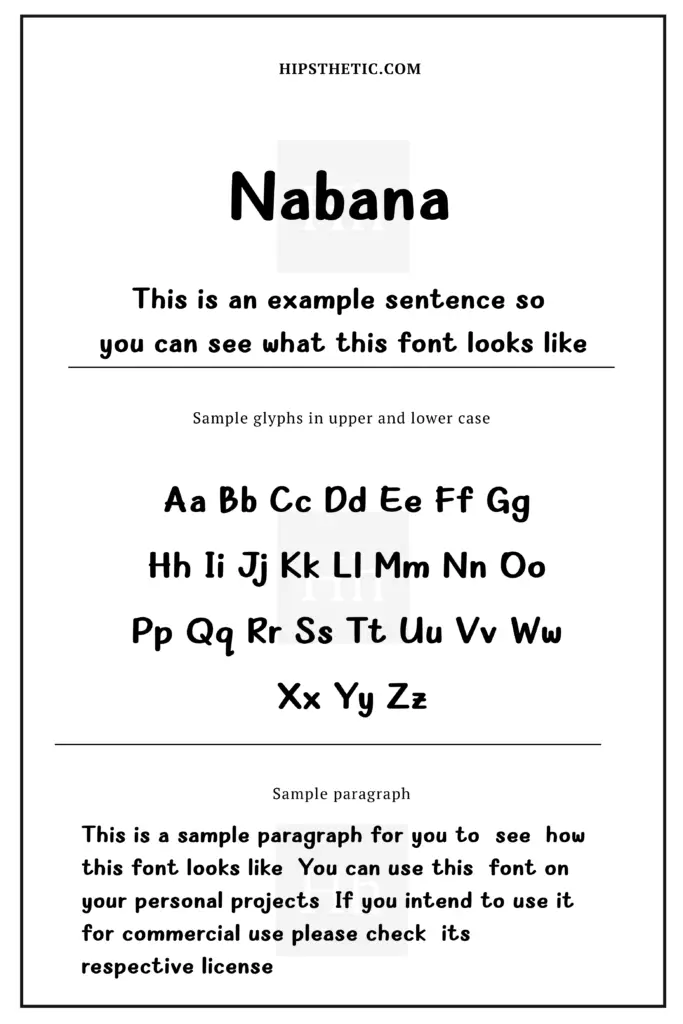 More Bold Fonts
We hope you enjoyed our list of our favorite Bold Sans Serif Fonts! If you're interested and searching for more bold fonts, head on to our posts on our favorite Summer Bold Fonts, you might find something perfect to use for your summer DIY projects and designs!