Japanese calligraphy is truly an art and a gem. Calligraphy has been practiced in Japan throughout the years and has become a very esteemed fine art. Learning Japanese Calligraphy requires lots and lots of practice and guidance from a great teacher. Since we love this beautiful fine art, we thought of creating this list of fonts that are inspired by Japanese Calligraphy.
Traditionally, Japanese Calligraphy uses brushes to create their writing, which is why we decided to catalog a list of Brush fonts that mimics the Japanese calligraphy style of writing. The best part of course is that they're all FREE to download! What are you waiting for? Check out our list below!
Horobi Font
The Horobi Font's claim to fame is its readability. This brush font features all caps letters, evenly spaced glyphs and an overall bold look. It's crisp, easy to read, and perfect to go with the Japanese brush font aesthetic. Try out this font here!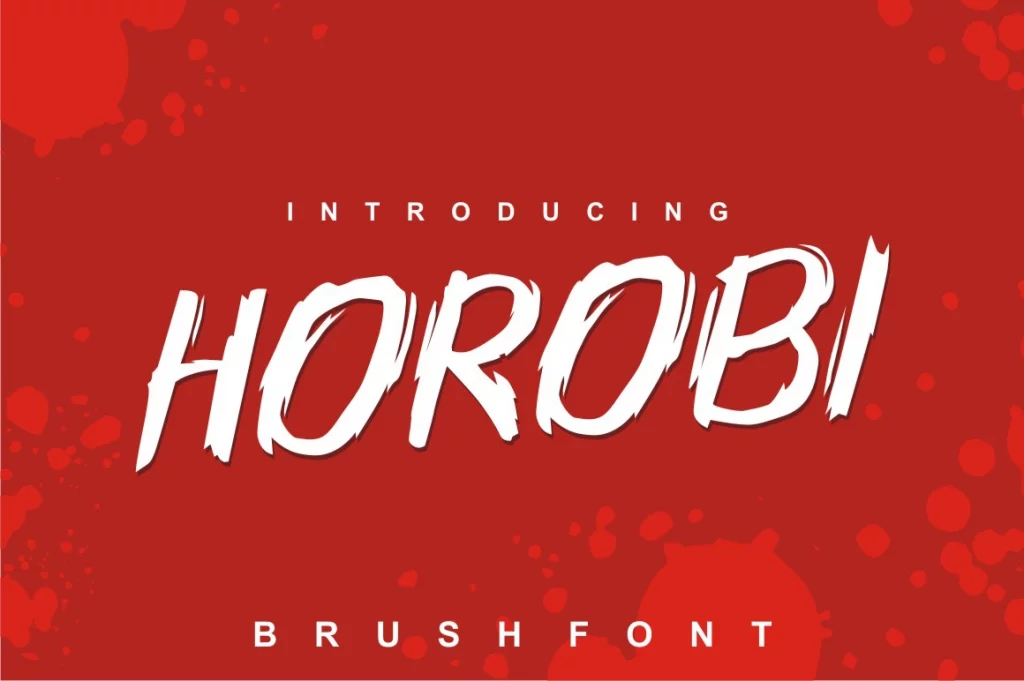 Hakio Font
This Japanese inspired brush font gives that authentic look and feels! Hakio demonstrates a more rugged overall look with it's bright texture. This font is great if you're looking for something casual and fun yet embodies a touch of Japanese calligraphy. Download and try this free font here!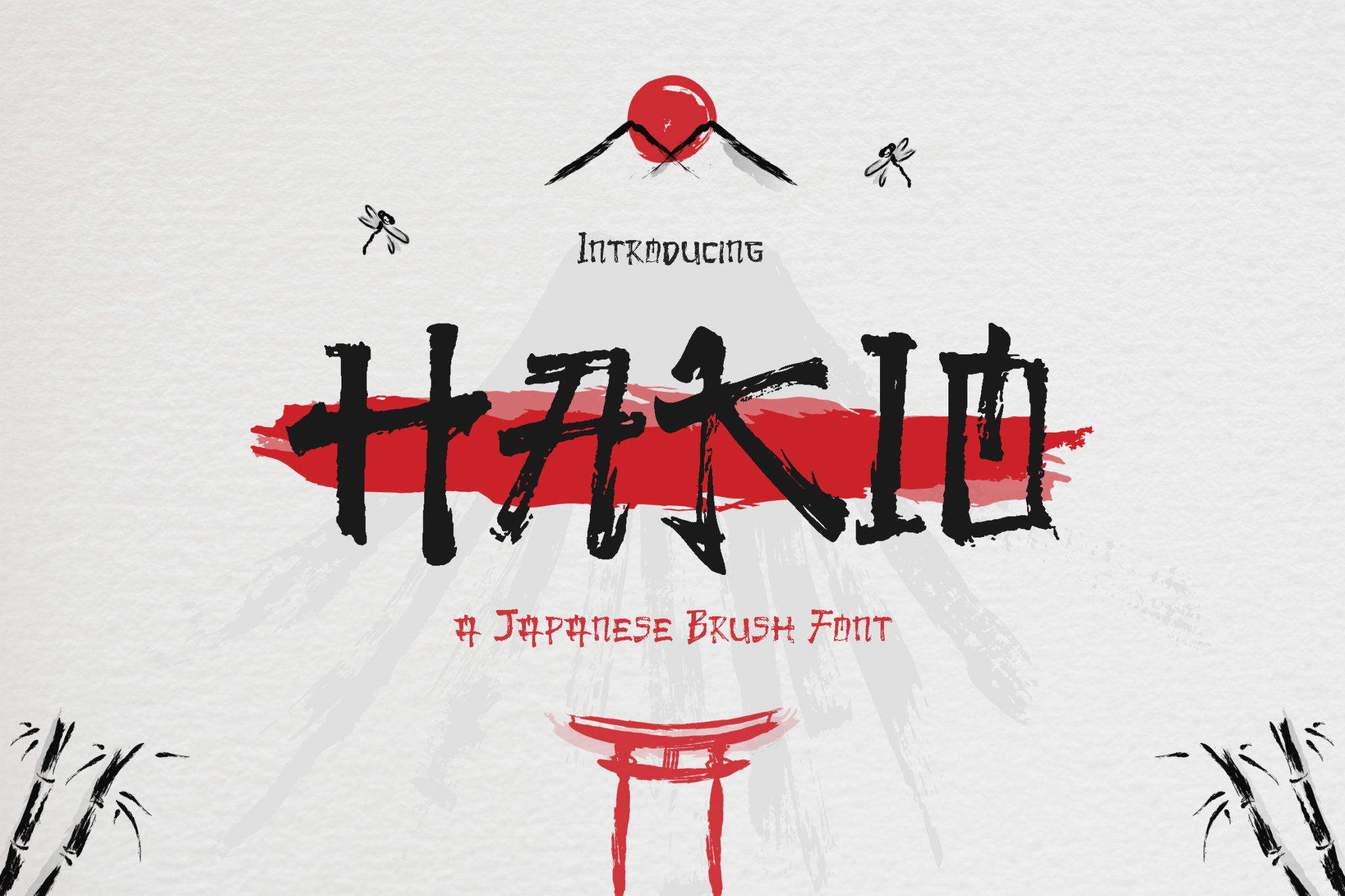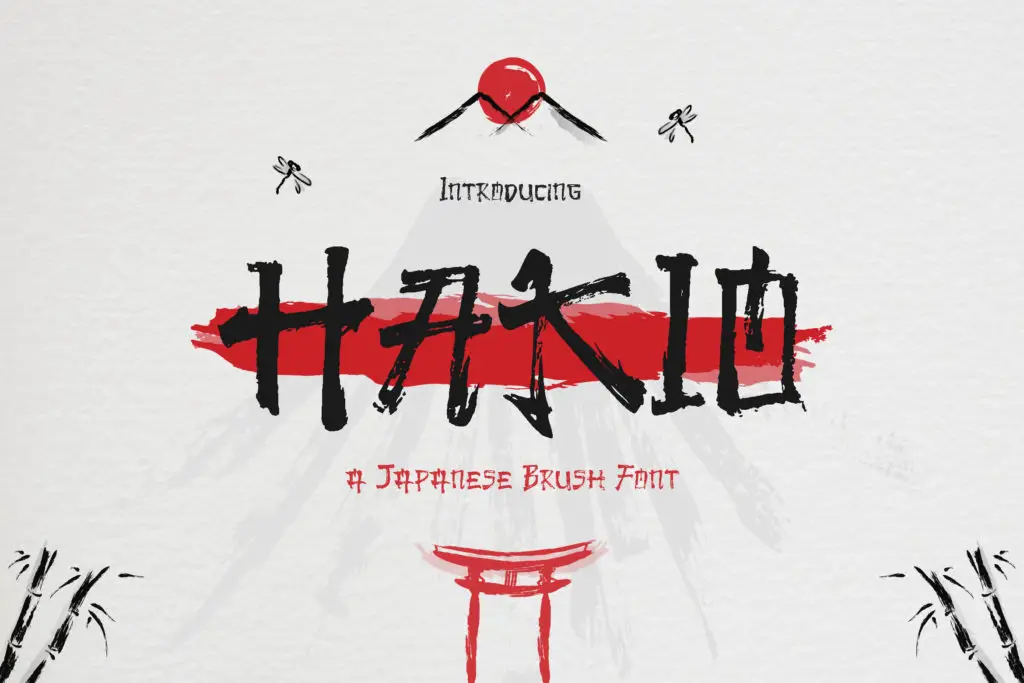 Derzu Uzala Brush /h2Font
We just love how this font looks so cozy and authentic! The Derzu Uzala plays with the Japanese brush font style with its texture, weight and plays on both lower and upper case letters. We love how fun and fresh this font looks as if you are using an actual brush as you type out the letters on your text. This font is available for personal use only and can be downloaded here.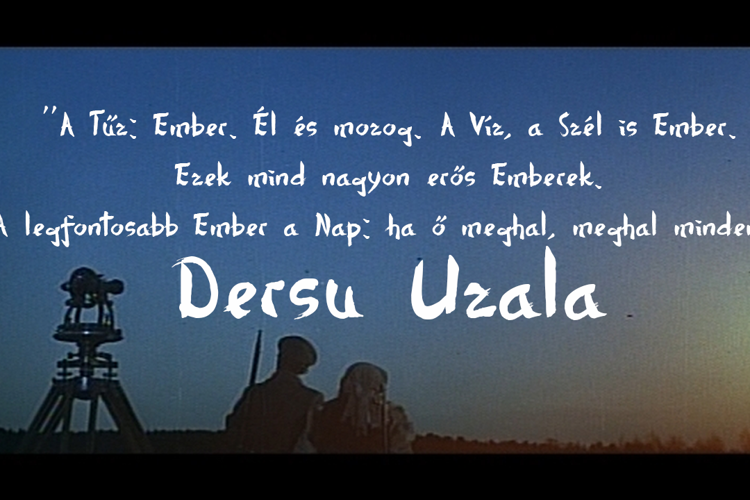 Shenttpuro Font
The Shenttpuro font features a big, bold, and textured Japanese brush font style. What we love about this font is its play on geometry, as it shows a lot of sharp angles and points. This font will totally work well on more modern Japanese brush style-inspired designs and texts as it really gives that contemporary Asian aesthetic. You can try out this font for free here. Remember, the free version is only available for personal use.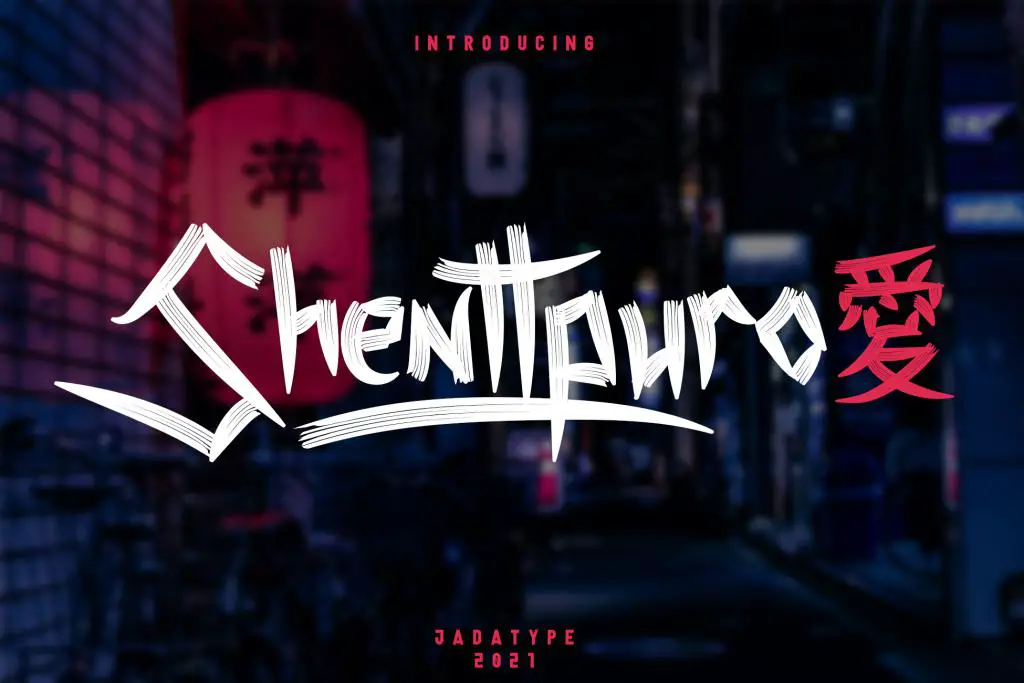 Onsen Japan Demo Font
Another big, bold Japanese brush style font that we love! This font features all caps characters and showcases that signature brush style texture and aesthetic. It adds subtle details to the characters and glyphs to create an overall seamless look. This font is available free for personal use only here!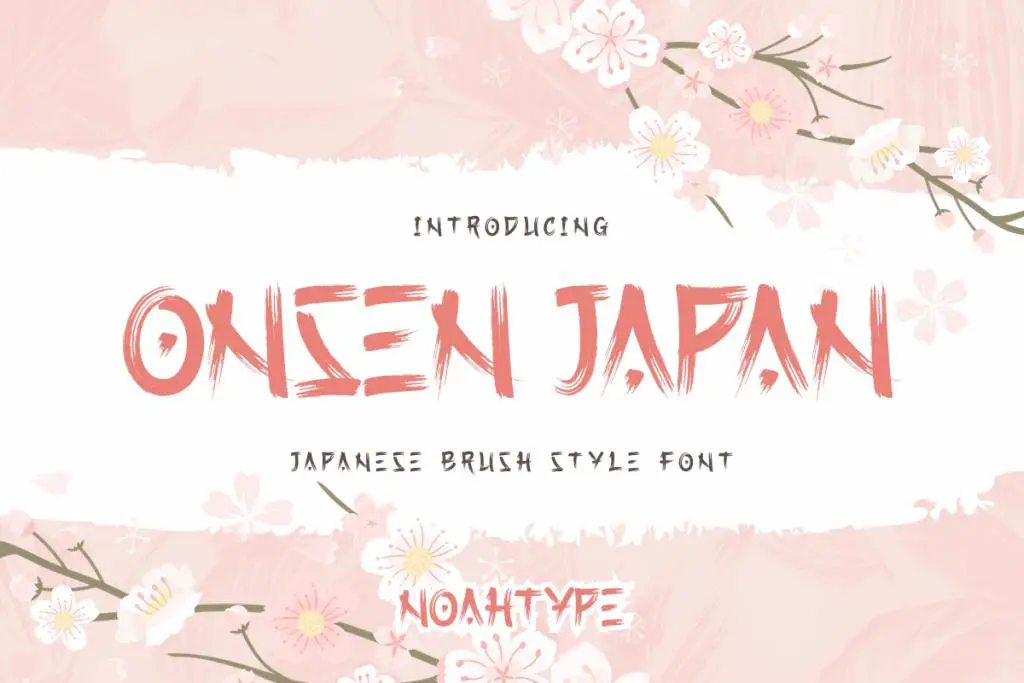 Fujimaru Font
Doesn't this Japanese Brush style font looks so cute!? We just love how the Fujimaru Font plays with texture and weight, creating a bold, yet compact font. We love how the font's subtle details are found on the character's edges keeping that fresh, cute, vibe! This font will totally look great in more modern Asian inspired designs. Try it out for free here!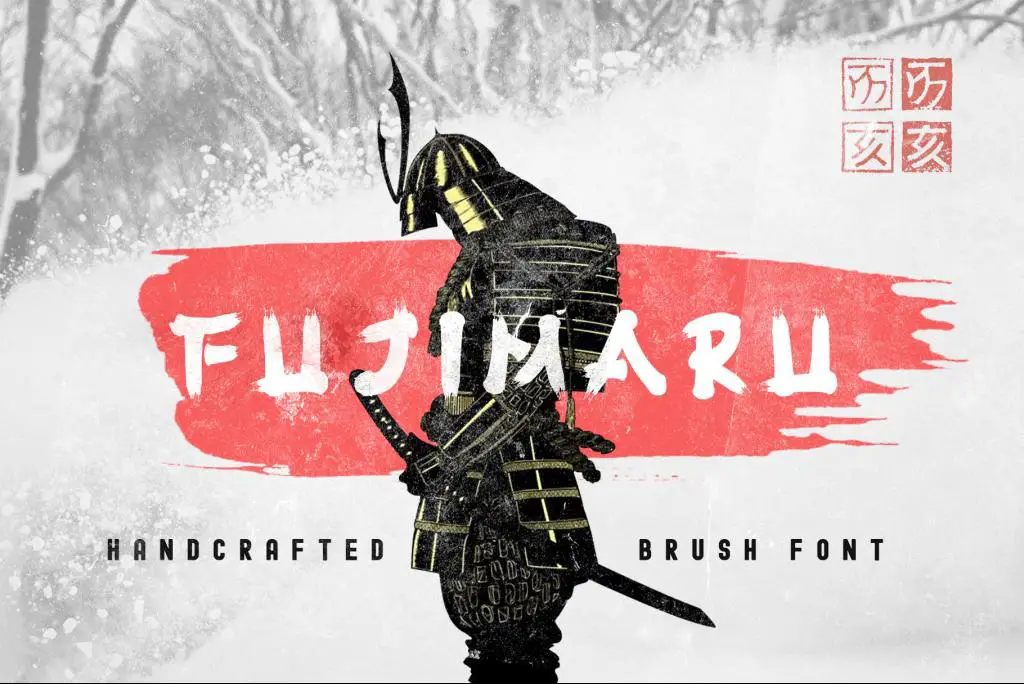 More Brush Fonts
If you enjoyed this list of brush fonts and would like to explore more check out our posts on the best FREE hand drawn brush fonts and the best premium brush fonts.