The emergence of Vaporwave has given rise to an art style that many find engaging and captivating. One of the most defining features of this unique art movement is the distinct font that often accompanies it. Vaporwave fonts are bold, creative designs that are able to be used to express a variety of moods and statements.
These fonts are characterized by their nostalgic and retro-inspired aesthetics, drawing inspiration from 1980s and 1990s graphic design, computer interfaces, and pop culture. Vaporwave fonts often feature bold, geometric shapes, distorted letterforms, glitch effects, and vibrant colors, evoking a sense of technological nostalgia and a dreamlike atmosphere.
Because we love the aesthetic that Vaporwave fonts give, we decided to create this list of free and premium Vaporwave fonts that you can add to your font library.
Premium Vaporwave Fonts
The Lagoon Beach font collection features 5 different font variations of the font family using both sans serif and script style fonts. These fonts embody the vaporware, and retro aesthetic that gives you that nostalgia for the era of VHS tapes, CDS, Laser Discs, and the style of the 80s. The Lagoon Beach Font pack will surely evoke those fond memories from that time!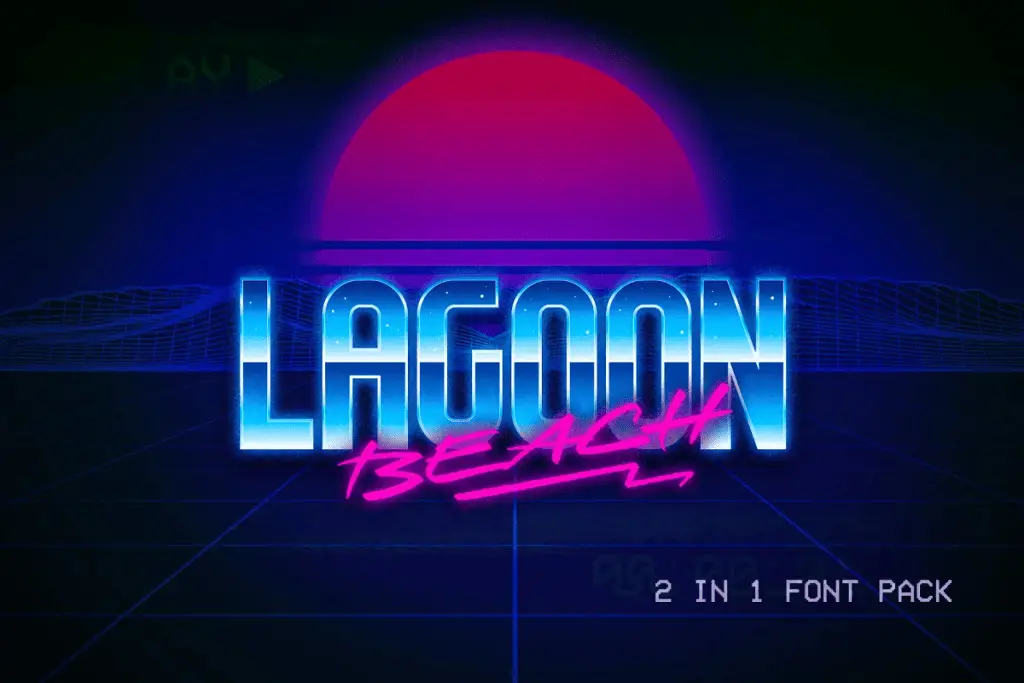 This next font pack is a collection of stylish and contemporary Vaporwave, Synth Wave, and Retro Wave inspired fonts. The Vaporfuturisim font pack comes in the .OTF file format and include lowercase letters, symbols, and numbers. What we love about this premium vaporware font pack is how it also offers four extra vaporwave backgrounds and two sample flyers to enhance your designs.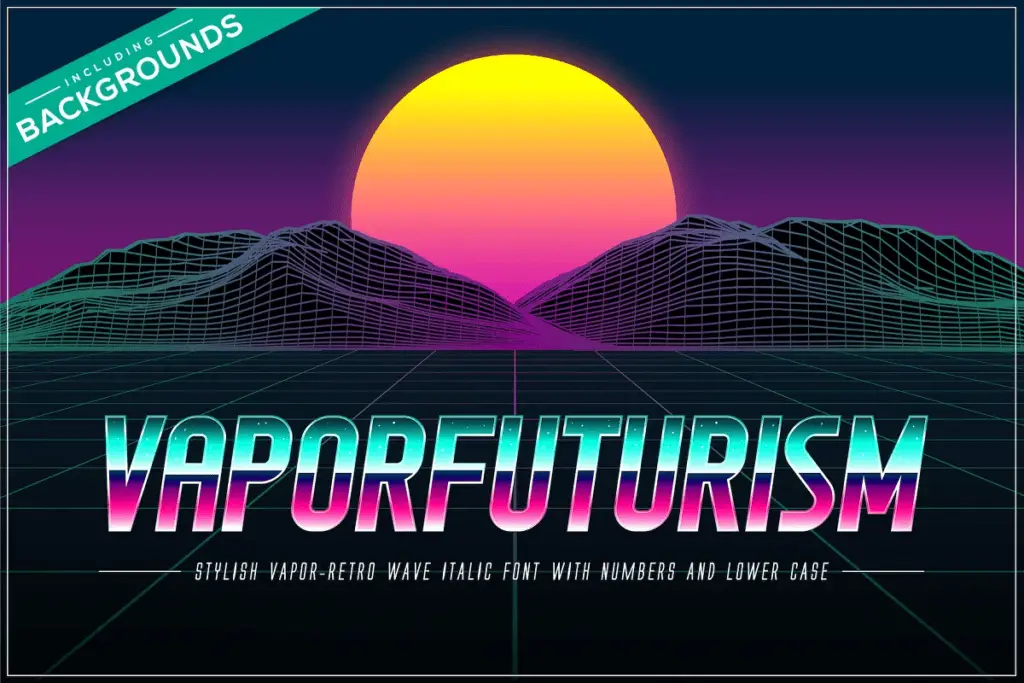 This next premium vaporware font is called "NeoSynth". This font is a premium typeface that encapsulates the essence of vaporware, retro, and Lo-Fi aesthetics. Designed with nostalgia in mind, this font is ideal for both print and digital designs, adding a touch of vintage charm to any project. Whether you're creating clothing designs, product brochures, logos, or packaging, the NeoSynth font is versatile and can elevate the visual appeal of your work. With its unique style and versatile application, this font is a must-have for those seeking to evoke a sense of nostalgia and enhance their design projects.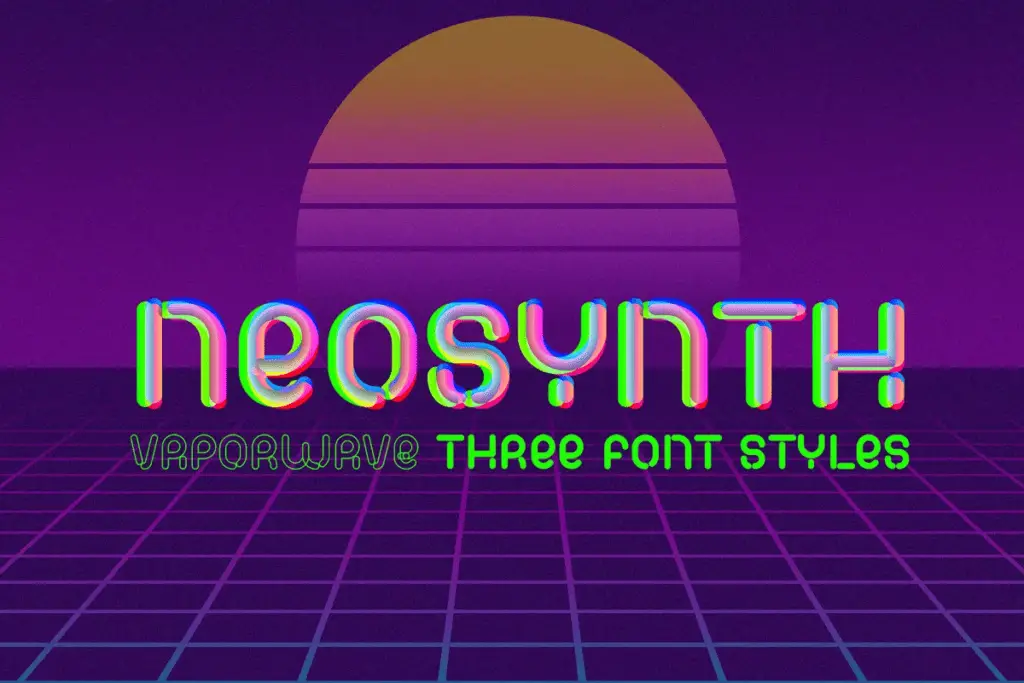 If you're in search of vaporware alphabet vector art, look no further! This meticulously crafted Vaporwave alphabet is an excellent complement to graphics in the Vaporwave or Synthwave style. The color scheme used captures a futuristic vibe while retaining the iconic graphic style of the 1980s. The vibrant palette and striking lettering design bring a dynamic presence to any visual medium. Whether for poster artwork, album covers, or marketing campaigns, this artwork is perfect for creating eye-catching and captivating designs that resonate with the Vaporwave aesthetic.
Important Note: Please be aware that this is custom vector art and not an installable font. The Vaporwave alphabet provided is a collection of individual vector graphics rather than a traditional font file. These vector graphics can be easily customized and incorporated into various design projects, such as poster artwork, album covers, marketing campaigns, and more. While they don't function as a traditional font, they offer the flexibility and creative freedom to create unique and visually stunning compositions in the Vaporwave or Synthwave style.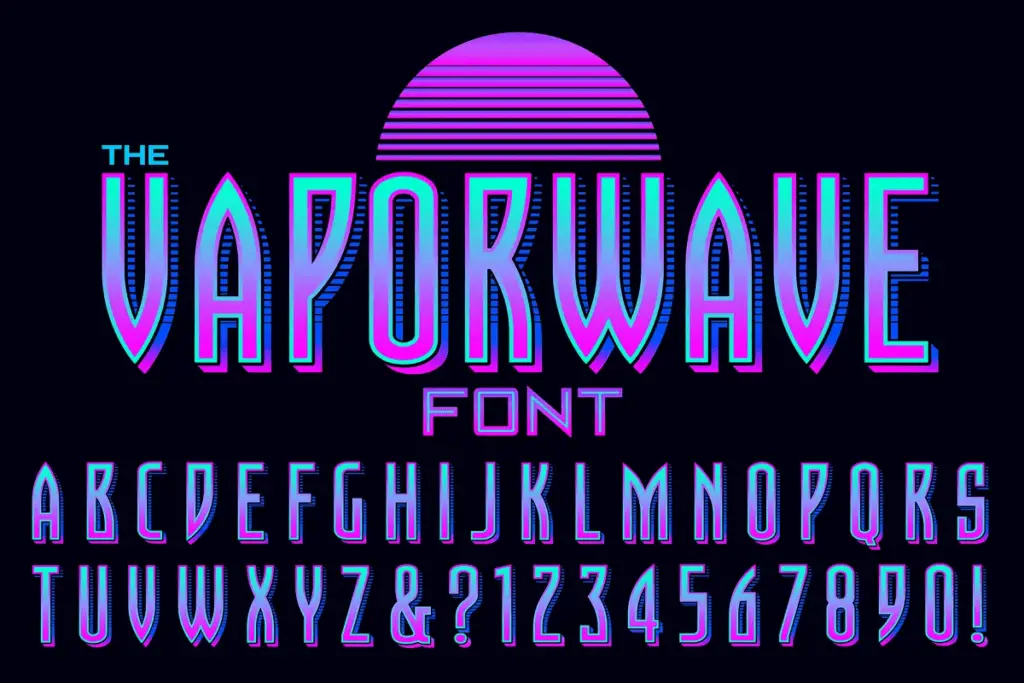 Free Vaporwave Fonts
The first font on our list of Free Vaporwave fonts embraces the style of Pixel art. This font is particularly fitting as Pixel art is an integral part of Vaporwave art, invoking a sense of nostalgic charm reminiscent of childhood. Appropriately named VCR OSD Mono, this font adopts a glitchy and pixelated form, drawing inspiration from video game culture. It complements the warped and slowed-down vocals commonly found in Vaporwave, which emulate the sound of malfunctioning VHS tapes. By combining these elements, VCR OSD Mono captures the essence of Vaporwave and adds an extra layer of authenticity to your designs.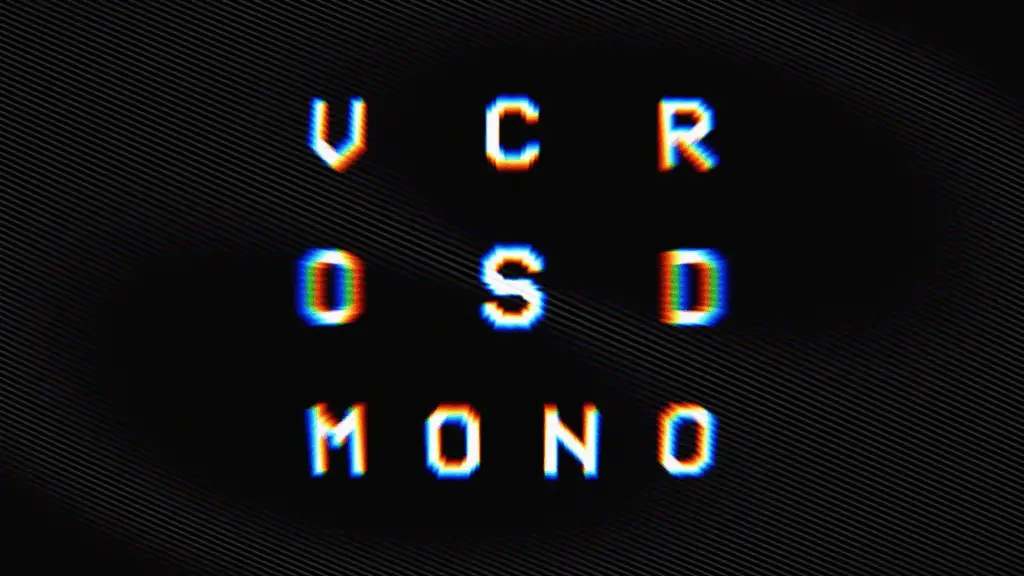 The Broadway font, reminiscent of the mainstream television of yesteryear, has transformed into a symbol of the era it represents. Widely embraced by the Vaporwave movement, this font serves as an emblem of the 80s and 90s. It holds a special place in the iconic shows of that time, such as Miami Vice and Seinfeld.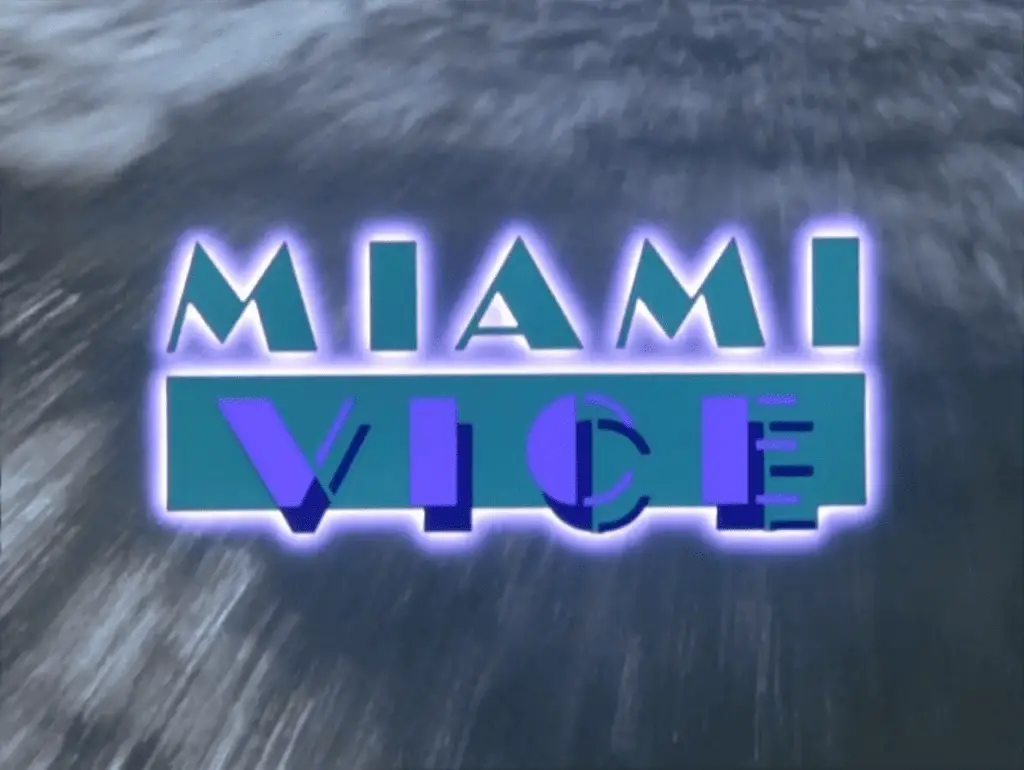 FREE Vaporwave Resources
If you enjoyed this list of vaporware fonts, check out our posts on Top Free Vaporwave Fonts in Canva, and Essential Vaporwave Fonts.