The 1970s was an era of bold and vibrant design, characterized by a unique aesthetic that has become iconic in the decades since. From fashion to music to architecture, the '70s was a time of experimentation and self-expression.
One of the defining features of the '70s design aesthetic was the use of bold, colorful, and often psychedelic fonts. These fonts, now known as '70s fonts, were used in everything from album covers to advertisements to movie posters. We love the aesthetic of '70s fonts, so we've compiled this list of our favorite premium '70s fonts. Please note that all of the fonts in this list require payment and have their own respective licenses. What are you waiting for? Check out our list below!
We absolutely adore this super cool and funky serif font that would be perfect for all your fancy retro-inspired projects. The Wifelove font has an elegant and artistic vibe that's sure to make your branding pop. Plus, with tons of alternate characters and ligatures, you can create a totally unique logo or website header. How groovy is that? Click here to download this font!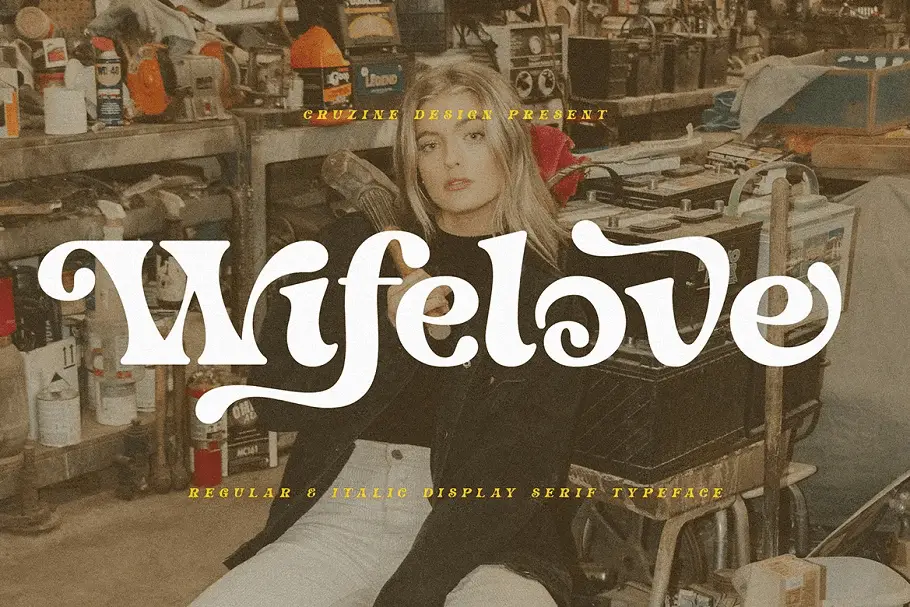 We love how this playful retro font has a stylish script typeface inspired by the '70s roller skating era! How cool is that? The Coaction font by Oui Studio is perfect for your vintage retro-inspired branding, logos, headlines, and event design needs! This '70s font will definitely sure to make your designs stand out and leave a lasting impression. Try out this font here!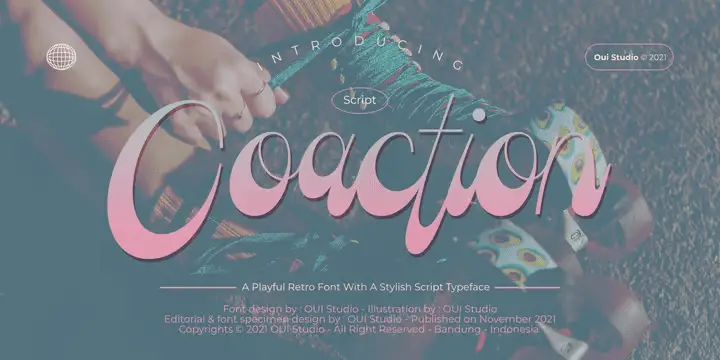 Your Groovy Font is the perfect way to emphasize the vibe of the '70s era. With its bold and playful design, it can be used for many purposes. It's perfect for retro posters that can transport your audience to a different time, or for retro and funk merchandise that can enhance the nostalgic feeling. This font is a versatile tool that can help you capture the essence of the '70s as well as resonate with your audience. Go ahead and give it a try click here to download this font!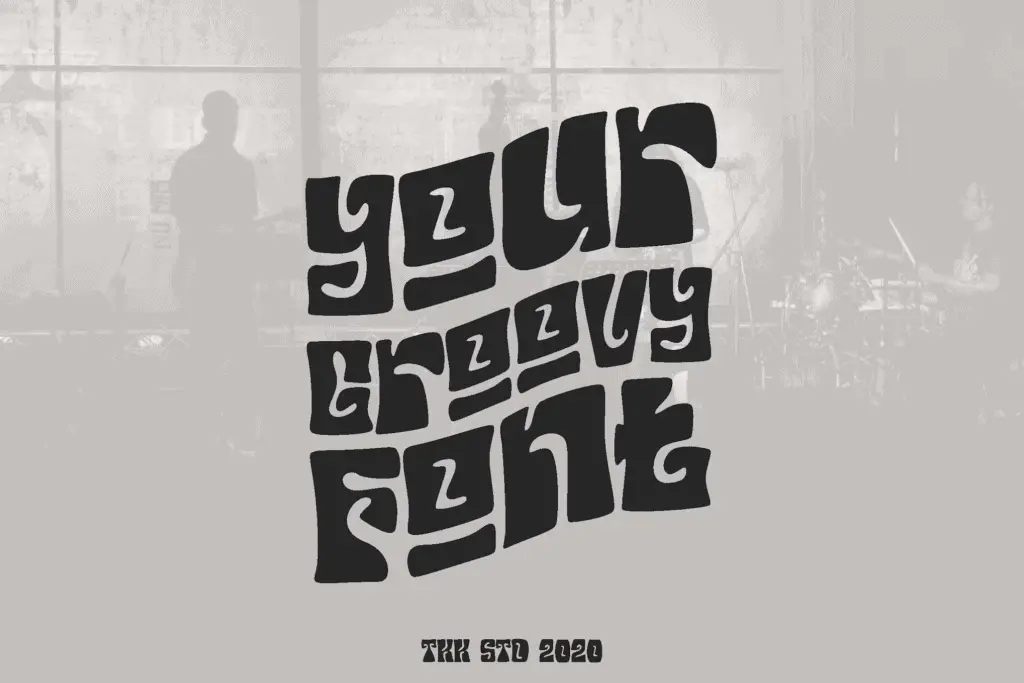 Mooschak Handwritten is a fun and playful handwritten display font with a retro '70s vibe. This font can surely add personality and creativity to your work with its bold, contrasting strokes. The Mooschak font is perfect for a variety of design projects, including logo design, social media graphics, headings, and more. Try out this fun font here!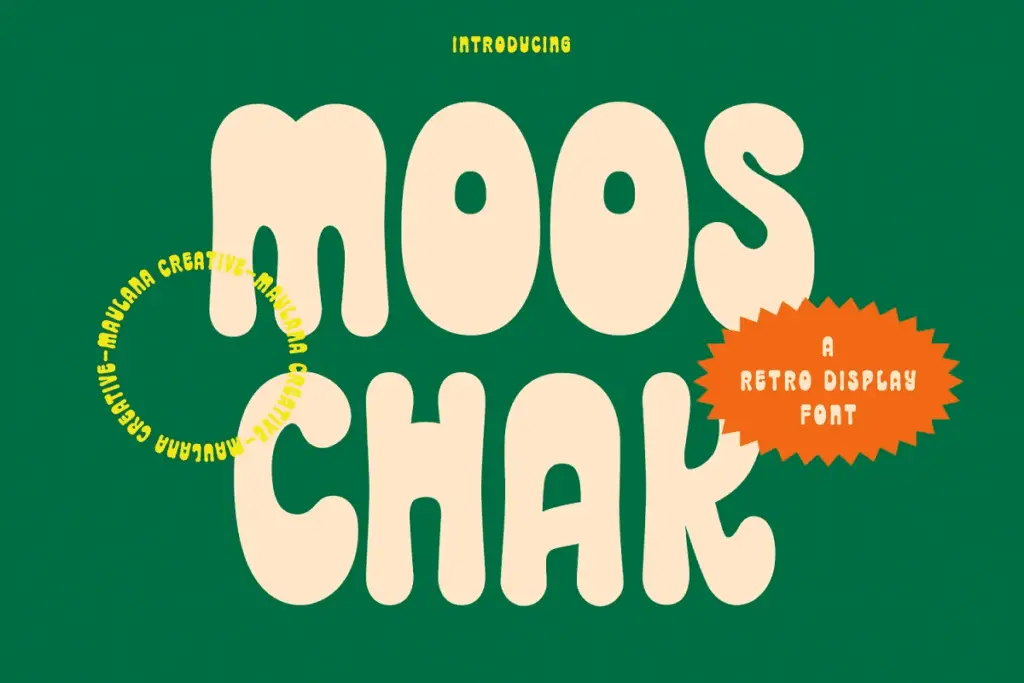 The Seventies Sunrise Font is the perfect choice for a seventies font design aesthetic. This font's unique style and versatility make it an excellent option for various design and creative purposes, including but not limited to logos, branding, products, titles, headlines, and website design. With its eye-catching appearance and playful character, this font will surely make your design stand out from the rest. Click here to try out this font!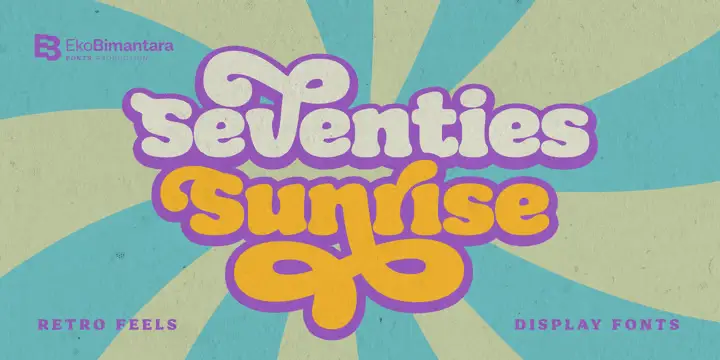 The Sooky 70s Font is a playful font with a groovy retro feel. What sets this font apart is its unique spirit, embodying the carefree vibe of the 70s and the sweet nostalgia of the 90s. Imagine using this bubbly font to add a touch of fun to your latest merchandise designs, or to make your posters and magazine layouts stand out from the rest. So why settle for boring, generic fonts when you can add some personality and flair to your designs with The Sooky 70s Font? Click here to download this font!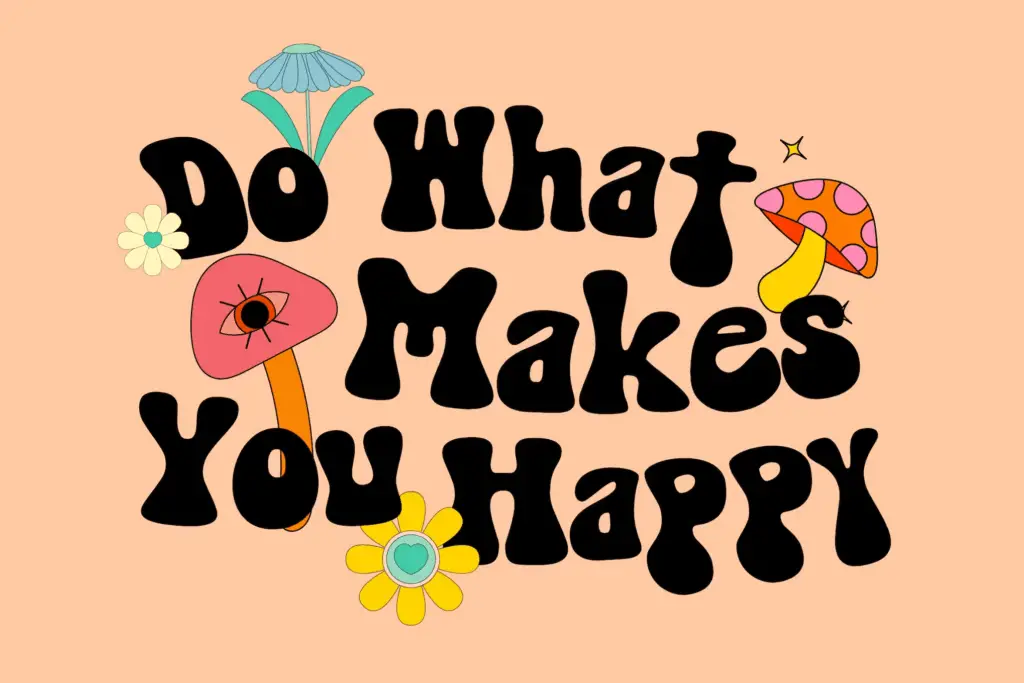 This next '70s font is a beautiful vintage script font that is very versatile and can be used in a myriad of projects. The Vintage Reclame font takes Inspiration from classic billboards and boards. The font has an irregular shape that gives it the font a bouncy style.
This font is perfect for projects that require a vintage, retro, or classic theme. It's also great for logos, branding, advertisements, titles, headlines, and much more. The possibilities are endless, and Vintage Reclame can help you create a unique and captivating design that is sure to stand out. Download this font here!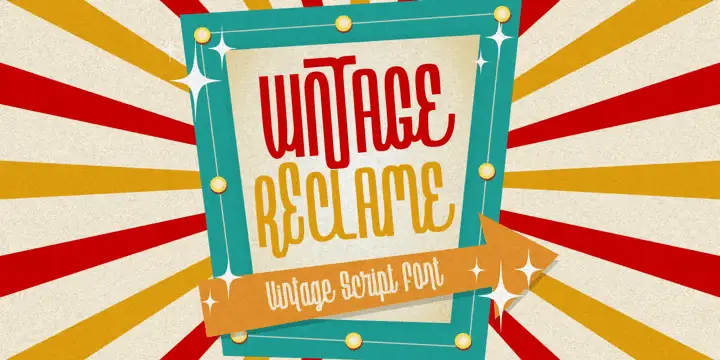 Puffy Chips is a typeface that embodies the groovy, retro, bold, and fun spirit of the 60s and 70s. Its circular, unique groovy styles make it perfect for use in projects such as headers, social media posts, and more. In addition to its unique style, the Puffy Chips font has multilingual support, making it a versatile and dynamic typeface. Whether you're designing for a retro-themed project or simply looking to add some playful and bold elements to your design, this font is surely a great choice! Click here to download.