Our list of the best free pixel fonts, catalogs 30 video game-inspired, 80's-friendly typefaces available to download online.
Glitched-out VHS textures, primary colour palettes, and pixelated typefaces are elements of retro video game culture that continue to inspire graphic designers along the years. Contemporary digital artists and musicians have re-purposed the lo-fi aesthetic of the embryonic digital age into poster, album cover, and UI design.
Our list of the best old-school, free pixel fonts available online, play on traditional 8-bit forms and make great display fonts for web and print projects to complete that retro vibe.
VCR OSD Mono is a glitchy, pixelated font created by Riciery Leal which plays on forms that we covered in-depth with our 8+ Best Free Glitch Fonts feature.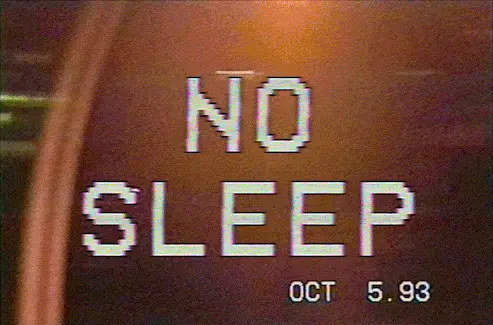 Pixel Fraktur is a unique blend of traditional and contemporary typographic elements, seamlessly fusing two distinct aesthetics. It seamlessly integrates the intricate charm of classic blackletter fonts with a striking pixelated design, creating a visually captivating and innovative typographical experience.

The Vermin Vibes 1989 font flawlessly embodies the fusion of a robust rockstar block font with an intriguing futuristic pixelated aesthetic, creating a captivating marriage of styles that exudes an edgy and dynamic appeal.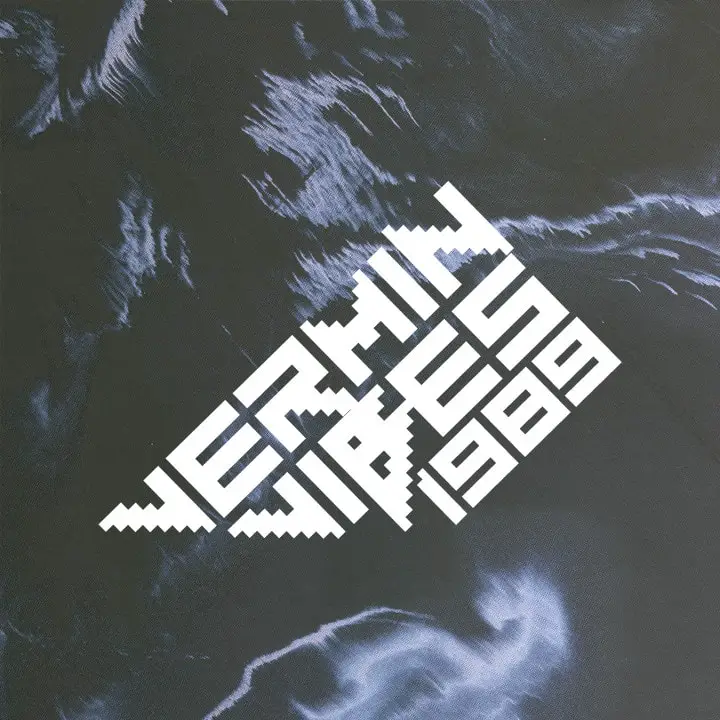 The Bit Out font represents an exquisite blend of sleek outline typography and a captivating pixelated design, making it an ideal choice for embodying the essence of a futuristic vaporware font style. Its unique visual appeal seamlessly combines modern minimalism with a hint of retro charm, making it a perfect option for contemporary design projects.
The Adventurer font captivates with its sharp, geometric edges that conjure a sense of enchantment, seamlessly intertwining a magical essence with a mesmerizing pixelated aesthetic. This distinctive combination of design elements makes the font an ideal choice for projects seeking a captivating visual appeal.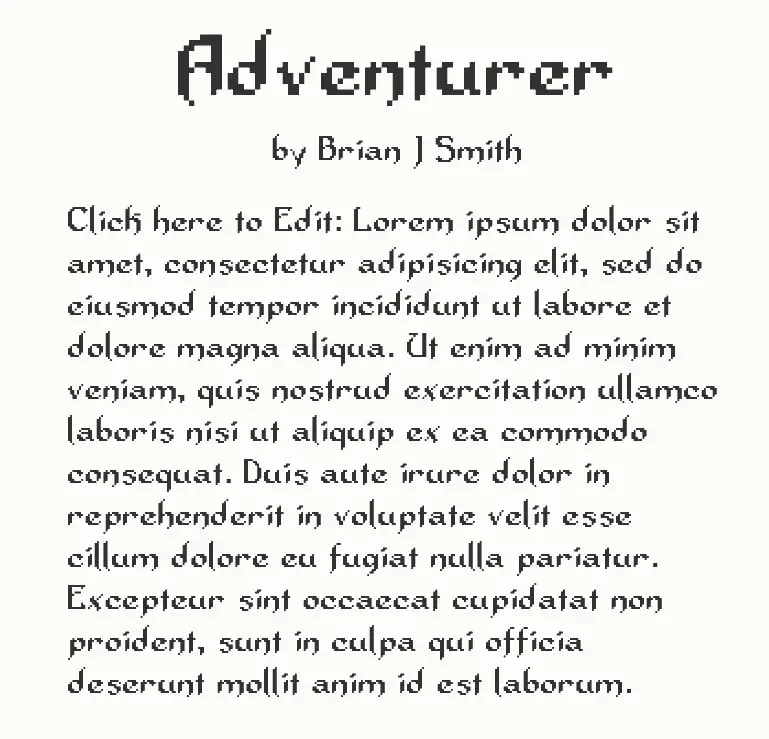 The Superscript font seamlessly blends the elegance of cursive writing with a touch of pixelated design, resulting in a delightful aesthetic that exudes a unique charm. Its playful look carries a subtle edginess and futuristic vibe, making it an ideal choice for projects that require a balance of cuteness, class, and a hint of avant-garde style.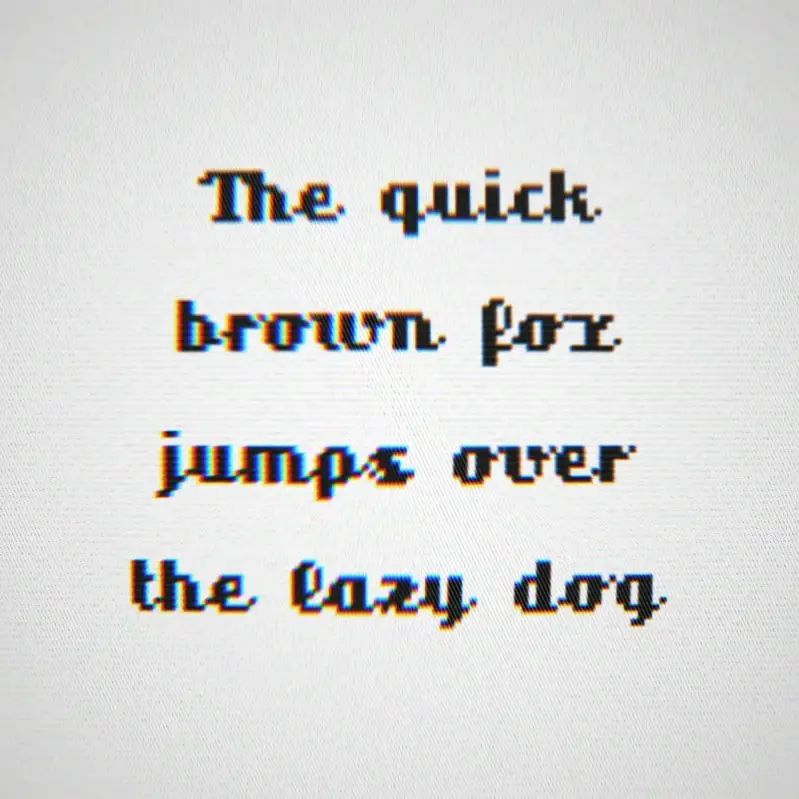 The Nerima Number font, intricately crafted by Akihiro, is a stunning decorative pixel font categorized as a Bitmap font, featuring a single variant. Known for its intricate design, this font exudes a unique charm, making it an excellent choice for projects that demand a blend of aesthetic intricacy and digital elegance.

Pixel Cowboy is an intriguing pixelated serif font that seamlessly melds the timeless charm of traditional typography with a touch of futuristic flair. This unique fusion results in a visually captivating typeface that strikes a perfect balance between classic sophistication and contemporary innovation.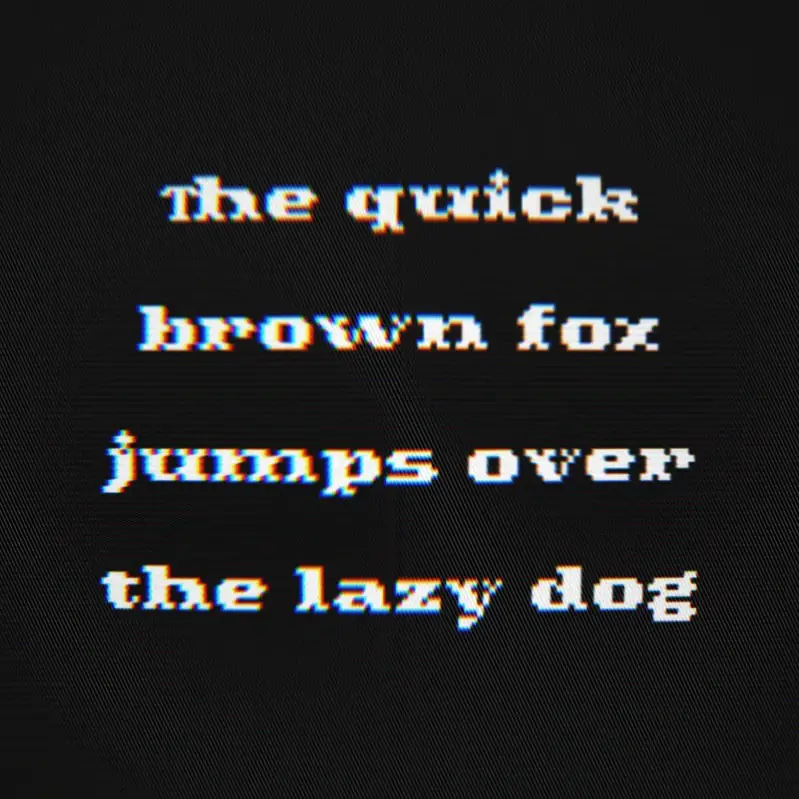 Minecraftia is a distinctive sans-serif font that integrates pixelated accents, generating a captivating block-style aesthetic. Its unique design effortlessly blends the simplicity of a sans-serif typeface with the charm of pixelated detailing, offering a perfect balance between modern minimalism and a playful, blocky visual appeal.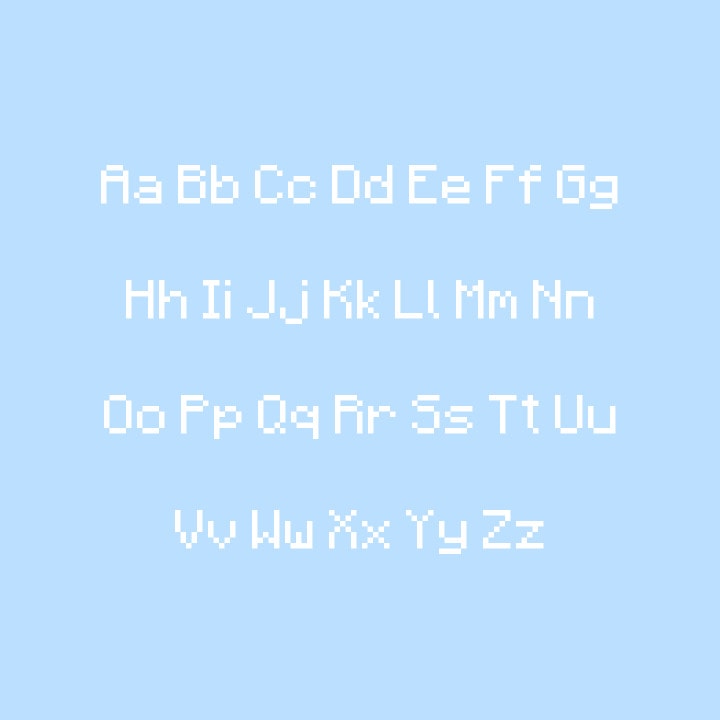 Press Start 2P is an engaging bitmap font inspired by the typography featured in the 1980s Namco arcade games. While the uppercase letters and digits draw influence from Atari's "Sprint" (1977), the TrueType conversion's glyph forms are specifically derived from "Return of Ishtar" (1986). Notably, this font stands as one of the pioneering typefaces to incorporate both lowercase and uppercase letters in its screen font, creating a nostalgic yet contemporary typographic experience.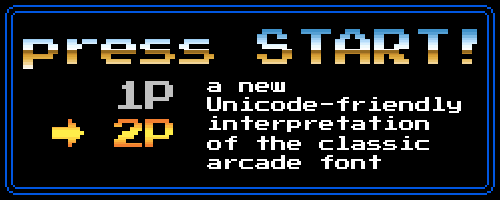 Filipps is a free pixel font in sans-serif that serves as a versatile option for a wide array of projects embracing the distinctive pixel aesthetic. With its clean and straightforward design, Filipps effortlessly adds a touch of modernity and visual appeal to any creative endeavor it graces.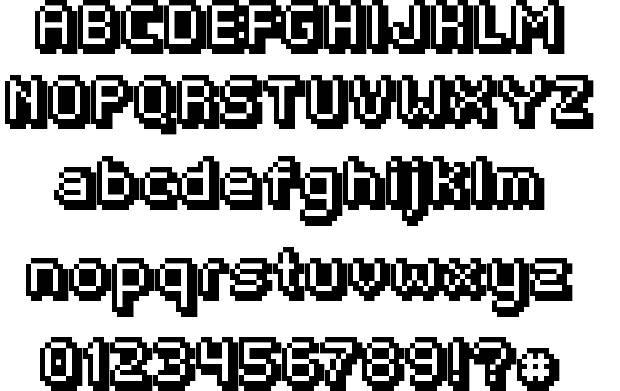 PixelByzantine is a font that exudes a striking sense of modernity and a futuristic vibe, making it an excellent choice for a wide range of distinct designs and projects. Its unique visual appeal seamlessly blends contemporary aesthetics with an innovative edge, allowing it to leave a lasting impression on any creative endeavor it is applied to.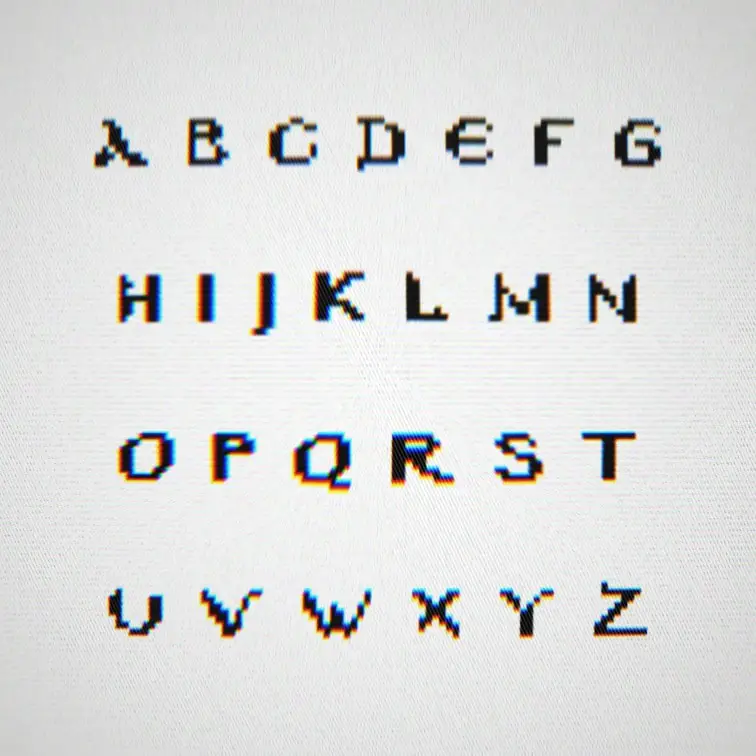 The creator of Glitch Progressive undertook the challenge of developing a font centered around the theme of Chaos & Order, resulting in two variants within a single typeface that blends the two contrasting ideals.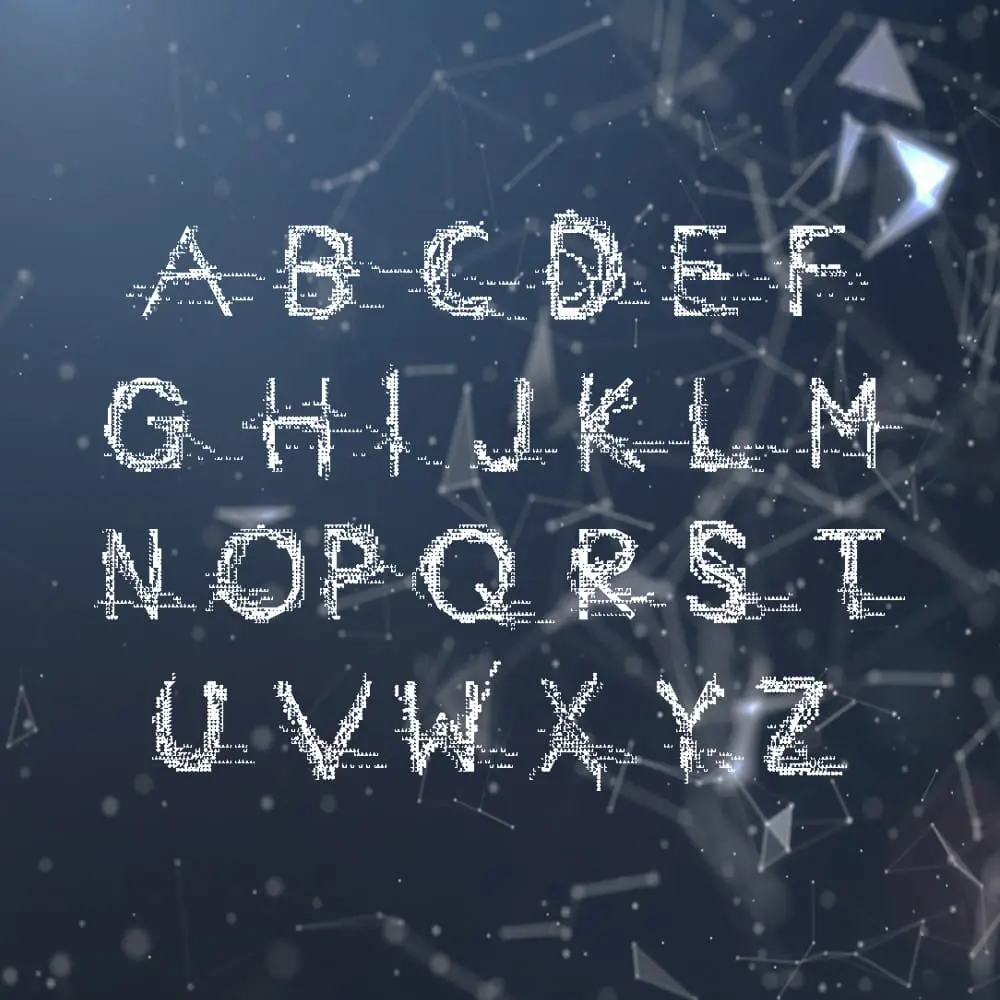 The Pixel LCD7 font resembles the digital clock fonts, emanating a distinct yet playful aesthetic. With its characteristic design reminiscent of classic electronic displays, this font adds a touch of nostalgic charm and a sense of lightheartedness, making it a perfect choice for projects aiming to infuse a fun and dynamic visual appeal.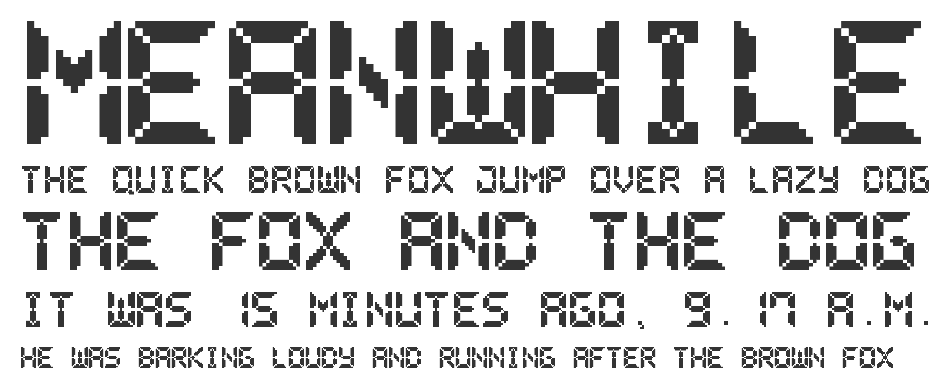 Sabo, a delightful 8-bit style pixel font created by Philippe Moesch, is available in two charming styles – inline and filled, and can be accessed at no cost. This font brings forth a sense of nostalgia and playfulness, making it an excellent choice for projects seeking a retro and engaging visual appeal.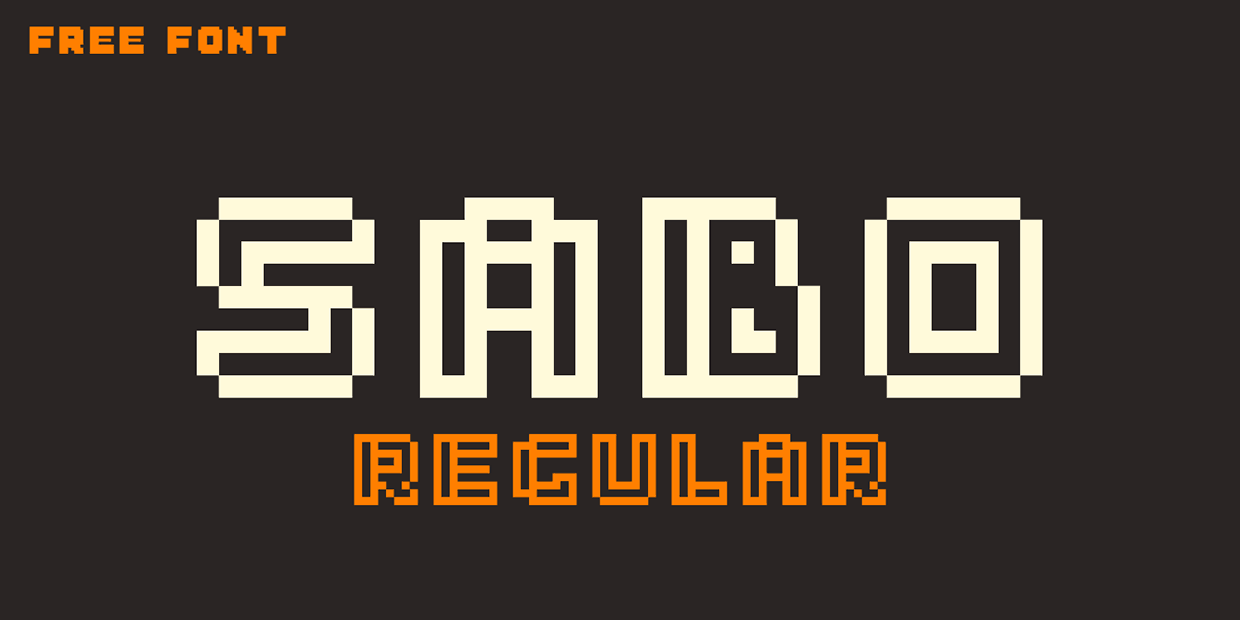 8-bit Limit is a captivating pixel font that exudes an aura of geometrical aesthetic, reminiscent of the enchanting aesthetics often found in RPG games with immersive and captivating storylines.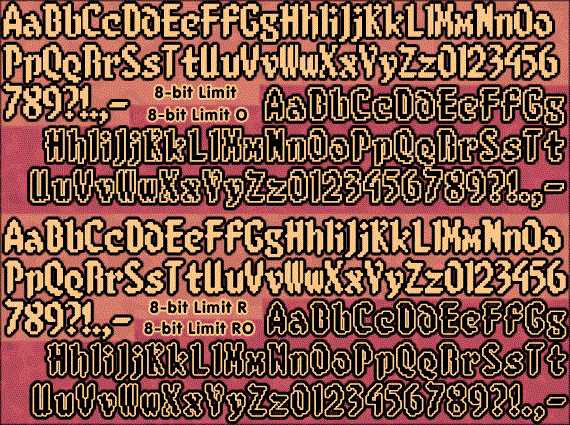 This monospaced, 48-pixel high, birds-eye view, horizontally layered, isometric pixelfont seamlessly combines uppercase characters on the left with their lowercase counterparts on the right. With its distinctive design, LevelRebel serves as an ideal title font for retro-inspired games, evoking a sense of 3D nostalgia and adventure,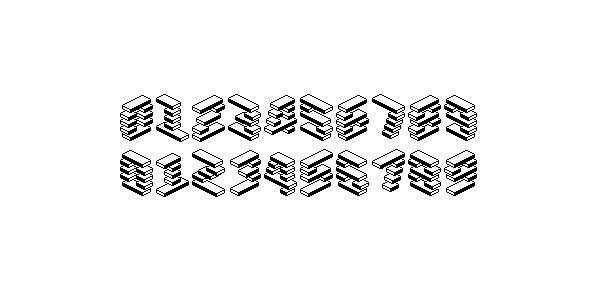 Extrude is a robust, chunky pixelated font featuring a shadow aesthetic, rendering it a perfect fit for a wide array of retro and futuristic projects. With its distinct visual appeal, this font effortlessly brings a sense of depth and dimension, adding an engaging and dynamic element to various creative endeavors.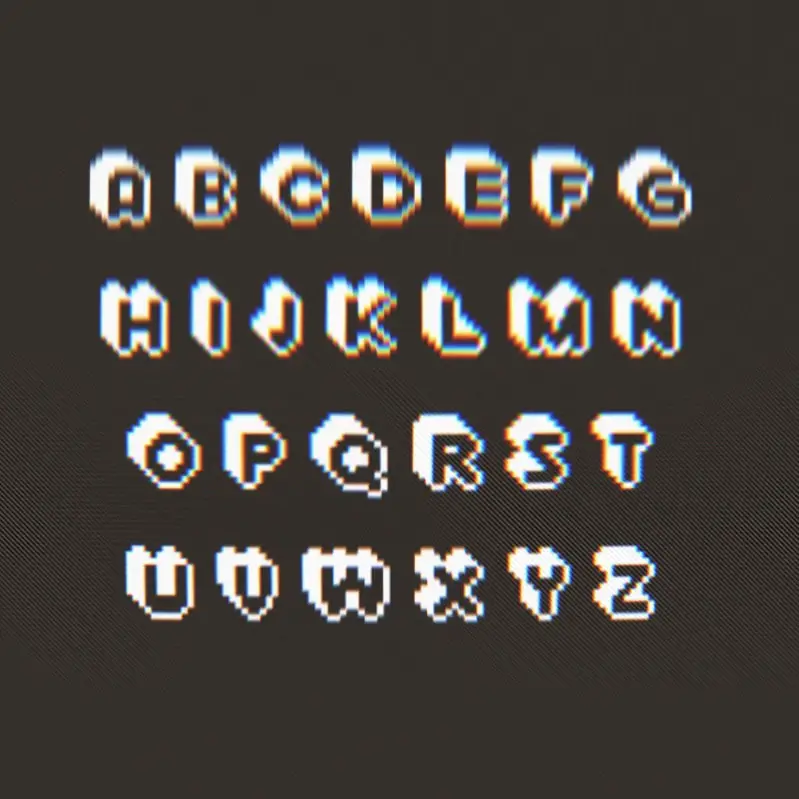 Wide Pixel-7 is an expansive sans-serif font adorned with pixelated accents, making it an ideal choice for creating bold and captivating text displays. With its wide structure and distinctive pixelated detailing, this font effortlessly commands attention and lends a sense of grandeur to any text it adorns.

These three typeface variants play on a youth-led graffiti movement based in Brazil. Young people sign their gang names on the top of São Paulo City buildings in tall, structured lettering, mimicking the architecture of the buildings that they have to scale.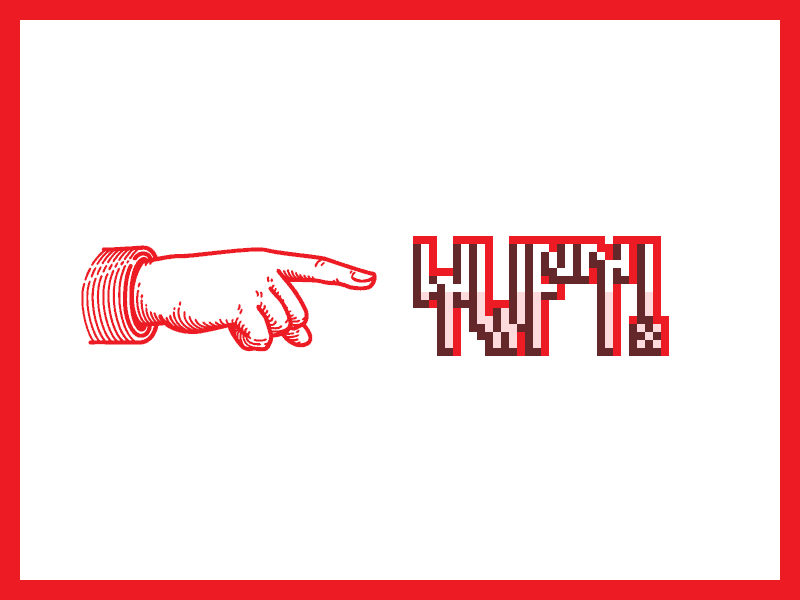 The Pixel Art Struct font boasts a 3D block-like appearance that captures a captivating and engaging aesthetic. Its distinct design echoes the charm of pixel art, adding depth and character to any text or visual display.

Tight Pixel is a striking, free pixel font characterized by its blocky bitmap style, offering a captivating display type suitable for a range of creative projects. This distinct typeface is available for download, making it a versatile and accessible option for designers seeking a visually engaging and impactful font choice.
The author's debut 'fontstruction' and typeface, inspired by the theme of Disintegration, uniquely embodies a glitched-out, 80s video game aesthetic that artfully explores the concepts of decay and de-interlacing within the information age. This distinctive typeface captures the essence of digital fragmentation, offering a nostalgic yet innovative portrayal of the dynamic relationship between technology and visual design.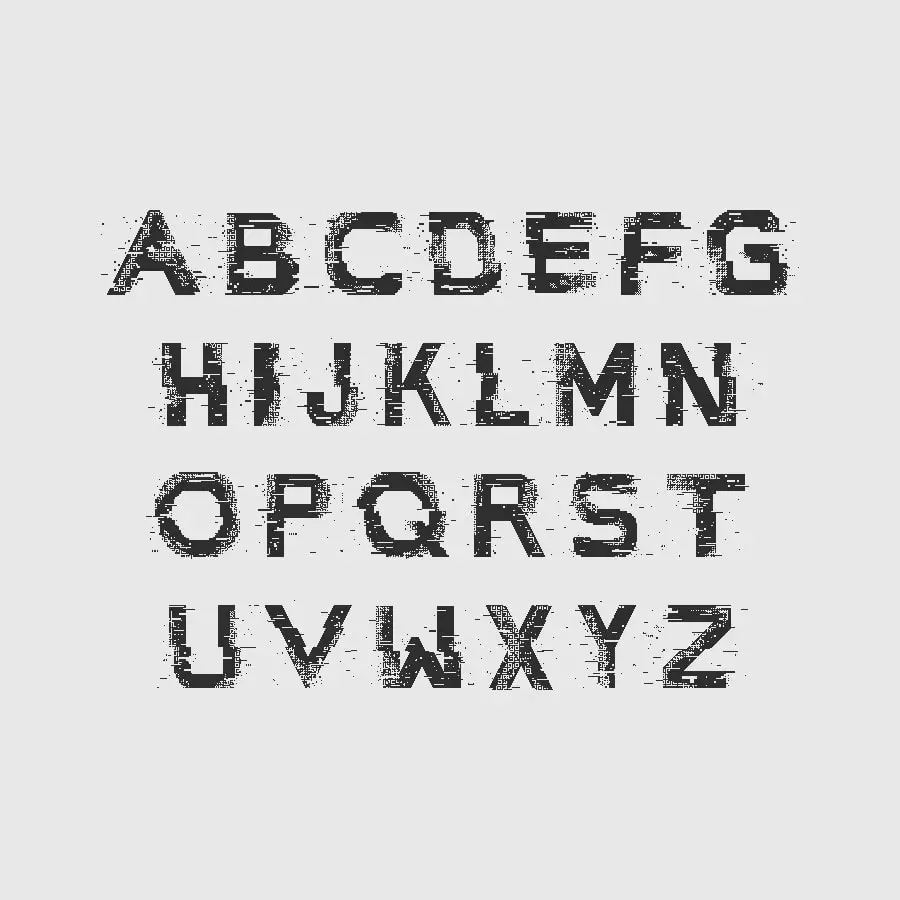 The 04b_30 font is a delightful blend of a bubbly and pixelated font, exuding a cute and charming appeal that renders it perfect for various design projects. With its playful and endearing aesthetic, this font adds a touch of whimsy and character, making it an ideal choice for designs that call for a lighthearted and inviting atmosphere.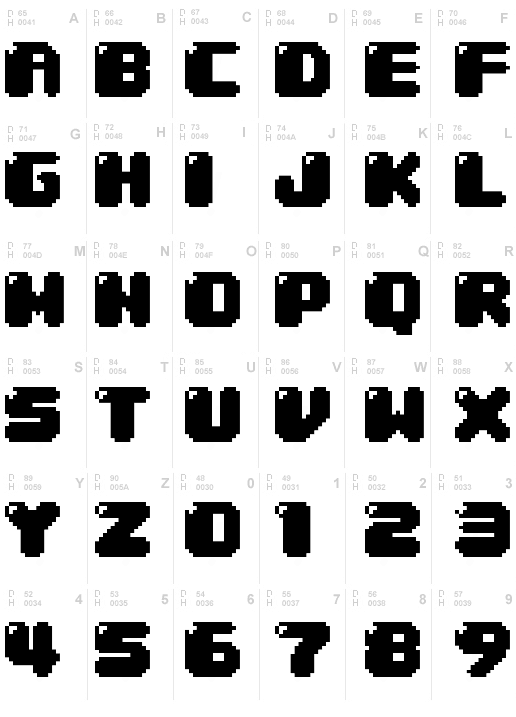 Frikativ is an exceptional line font style accentuated with pixelated elements, exuding a distinct, unique, and playful aesthetic. With its innovative design and charming visual appeal, this font stands out as a compelling choice for projects that aim to infuse creativity and a touch of whimsy into their visual representation.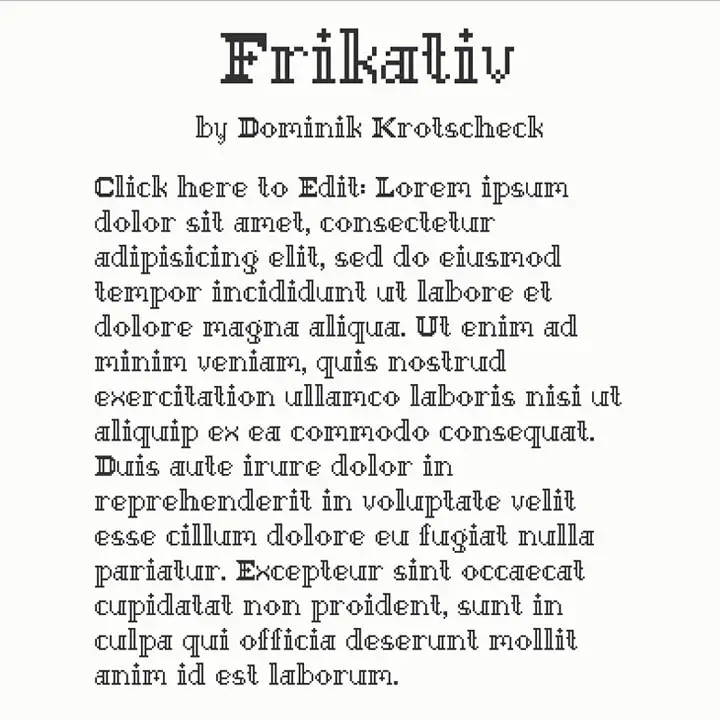 Digifitti is a block pixel style font that effectively captures the essence of graffiti art in a digital format. Its bold and dynamic design lends itself perfectly to projects seeking to incorporate the urban energy and vibrant expression commonly associated with graffiti culture.

Grid Fracture is an intriguing fusion of gothic and pixelated elements, resulting in a font that emanates a surprisingly charming aesthetic. This unique combination infuses a sense of intricate sophistication with a contemporary twist, making it a versatile choice for projects that require a balance between classic elegance and modern allure.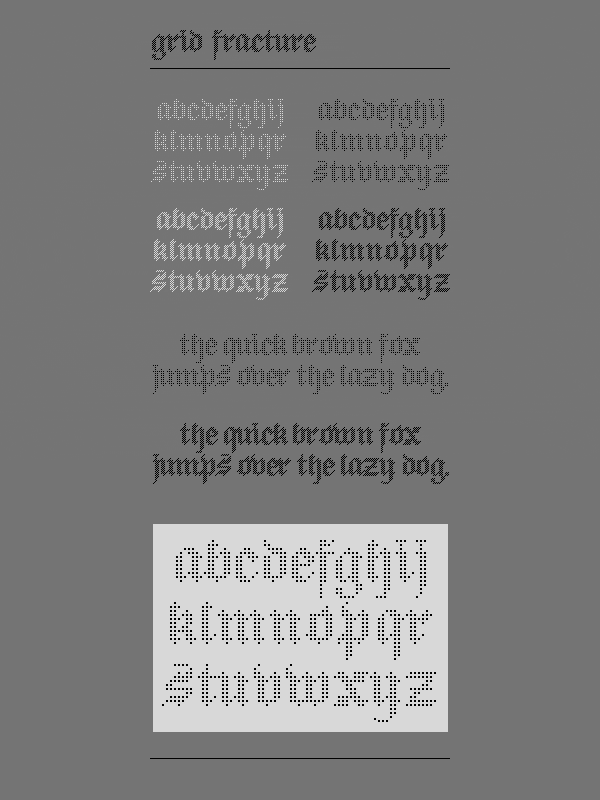 'Mizore is a pixel, fun, custom font. Personal use only, no commercial use. Licensed as: Shareware, Non-Commercial.'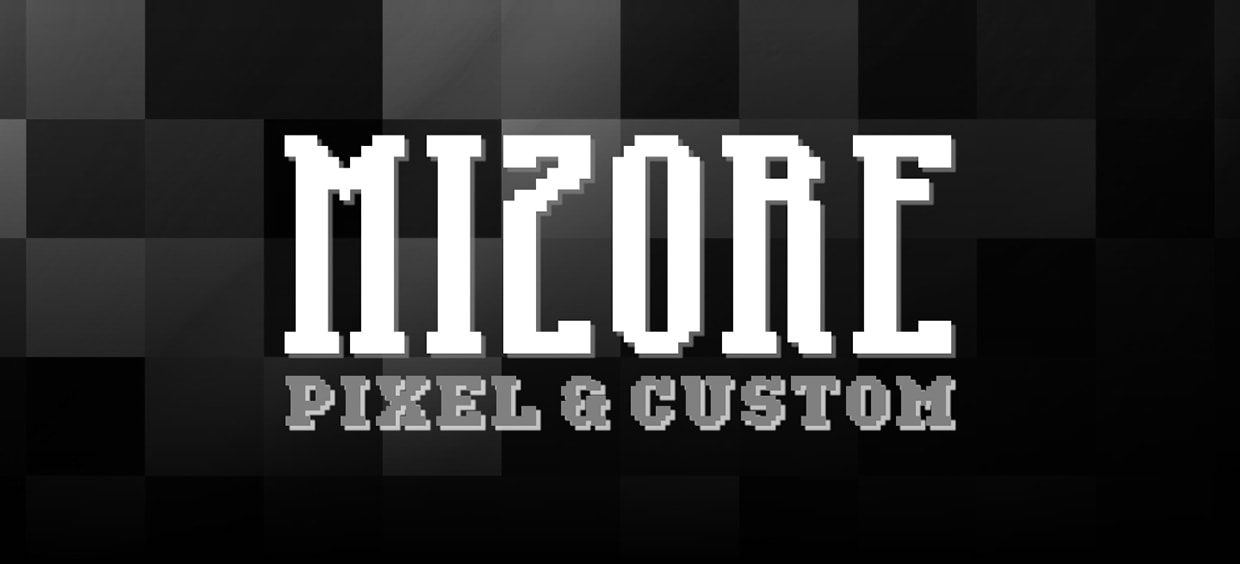 Other Pixel Fonts
We hope you enjoyed our list of Pixel Fonts. To know more about pixel fonts, check out our post on how to make your own pixel font. For a different approach to pixelated fonts take a look at our vaporwave fonts.