Cop these free space icon sets for your outer space-based web or print design project. Flat design-friendly icons are essential graphic design weaponry nowadays. The trend is ubiquitous within app, website, and CSS theme circles thanks to its versatility and cutesy charm. These minimally cast rockets, astronauts, stars, and planet icons come courtesy of a bunch of really great Behance and Dribble-based artists and are available to download and use completely free.
Presenting an exclusive and versatile icon set, designed specifically to cater to the needs of modern coworking offices. This collection of icons is not only functional but also aesthetically pleasing, serving as the perfect visual accompaniment to the dynamic and collaborative environment that coworking spaces represent. With this carefully crafted set, you can add a touch of professionalism and style to your workspace-related projects, whether you're designing promotional materials, creating a website, or simply looking to enhance your visual communication.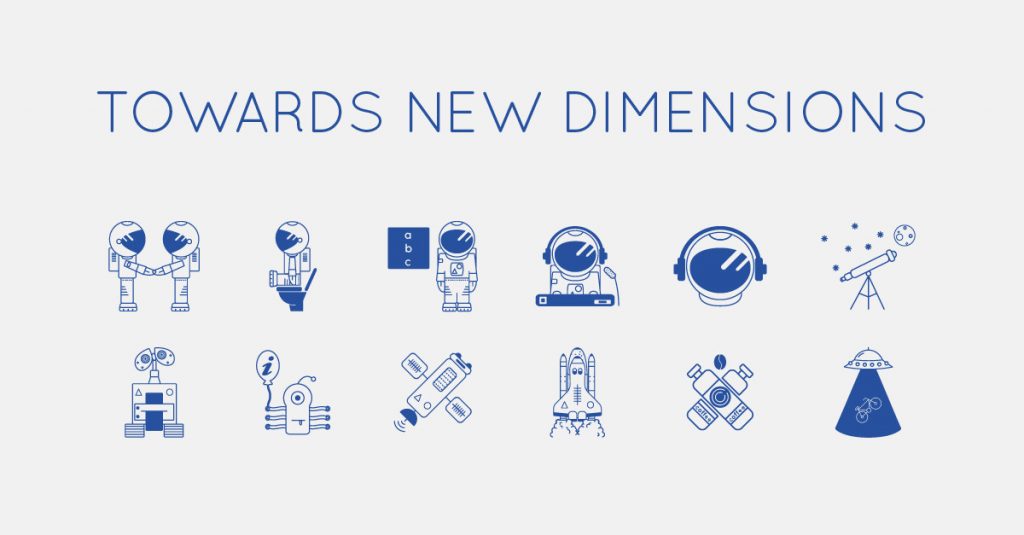 This unique pictogram-dingbat font was meticulously crafted to serve as the cornerstone of the branding identity for the captivating 'To the Infinity and Beyond' exhibition. Within this font, you'll discover a captivating universe of design, where both lowercase and capital Latin letters seamlessly transform into a stellar collection of space icons. This font encapsulates the essence of exploration, imagination, and the boundless possibilities of the cosmos, making it the perfect complement to the exhibition's theme of venturing 'To the Infinity and Beyond.'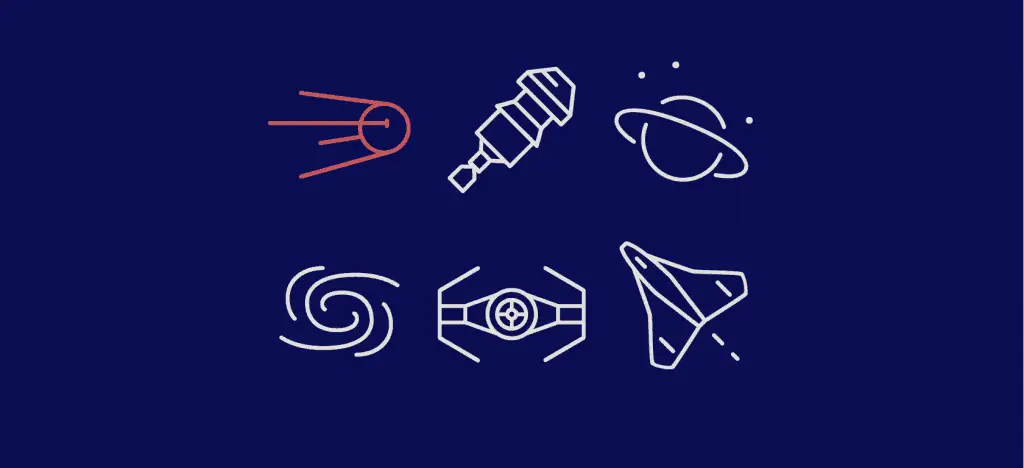 These icons were created as part of a project to address the scarcity of symbols representing our solar system. The intention behind sharing these .svg files is to provide an opportunity for anyone to freely edit and utilize them without any attribution necessary.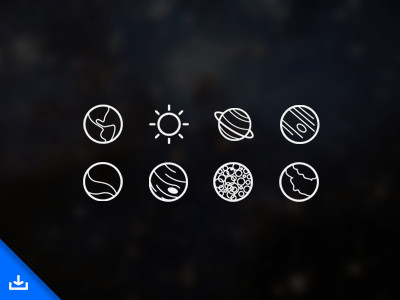 'Rounded out this set with 6 more icons. Download and enjoy!'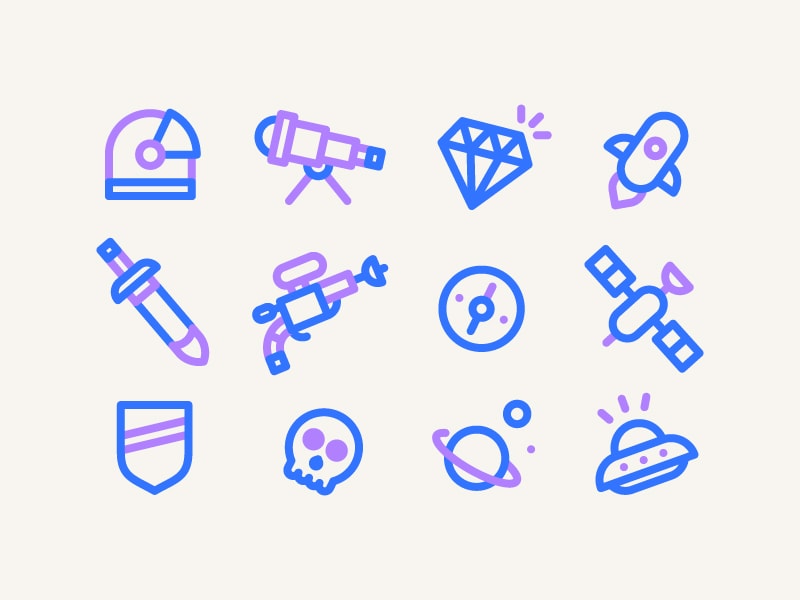 'Hey, Space troopers! Use these free space icons to create beautiful stuff!
You will also get bonus pattern. Stay awesome!'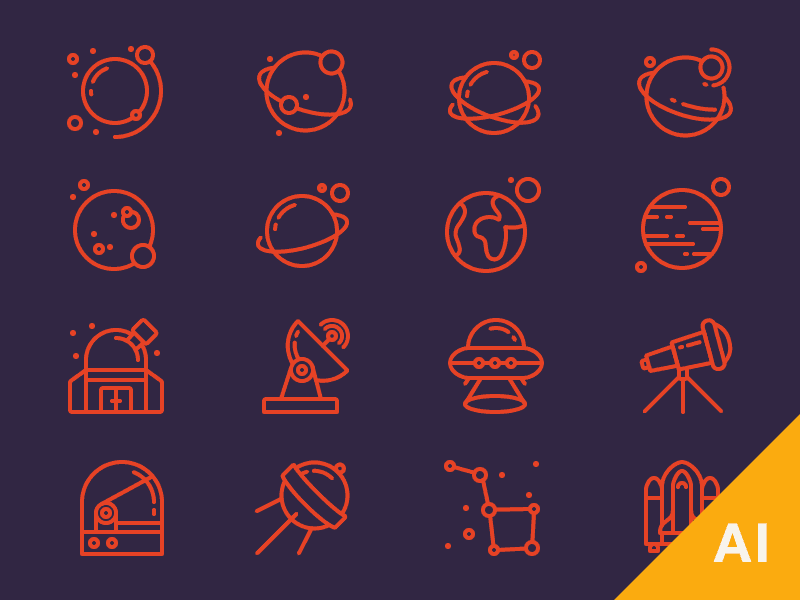 'In total there are 50 icons in the set and they all come in both PNG and SVG formats, and includes icons for planets, stars, spaceships, rockets, astronauts, satellites, rayguns, meteors, asteroids, telescopes, and much more. And as always, you're free to use these files in both personal and commercial projects.'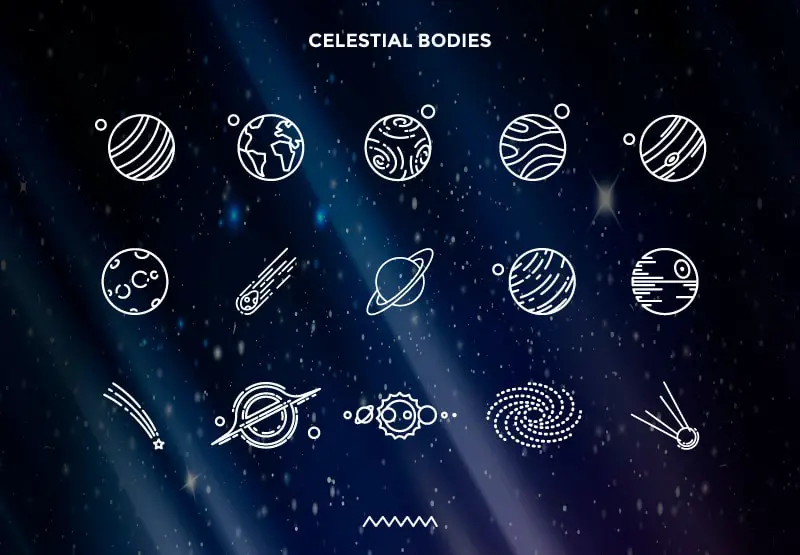 Here's another set of cute, minimalistic yet cartoonish space icons that you can use on your whimsical space or futuristic themed projects.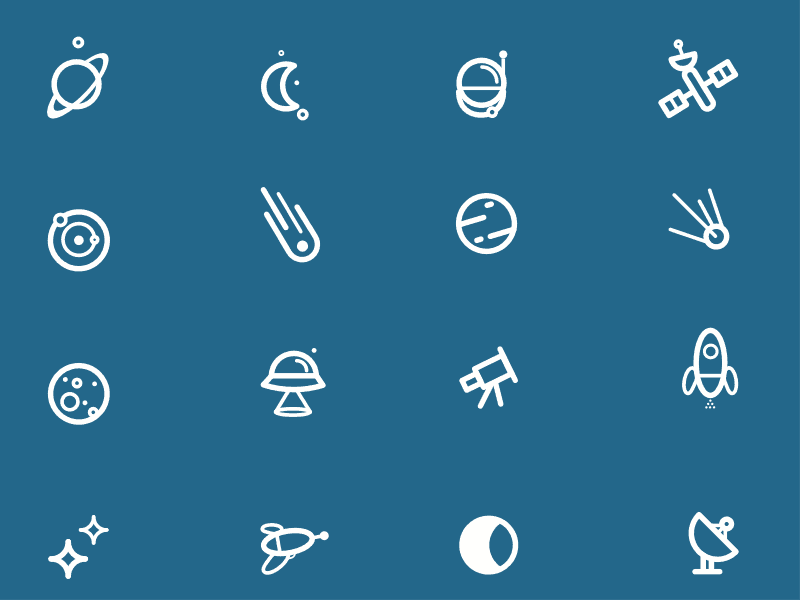 'Free collection of 24 space vector line icons: planets, stars, astronauts, aliens etc.'