One category of fonts that we love is fonts that look like signatures! We love how Signature fonts are designed to imitate the look and feel of a handwritten signature despite each person's signature being distinctively their own.
Signature fonts often have irregular shapes, varying line thickness, and cursive or calligraphic styles that mimic the fluidity of handwriting. They can add a personal touch to a document or design and convey a sense of elegance, professionalism, or creativity. Some signature fonts also include additional glyphs or ligatures that allow for customization and further mimicry of handwriting. In this list, we will give you a mix of paid and free signature fonts that will surely be a great addition to your font library!
Fonts that Look Like Signatures – Premium
The Signature Script Font is a pen script that has a smooth texture, and it displays both large capital letters and small yet readable lowercase letters. It is an excellent option for creating headlines or a restaurant logo, given its stylish appeal and legibility, which is achieved through its smooth shapes. We love its overall handwritten look and feel, which perfectly gives off the appearance of a signature.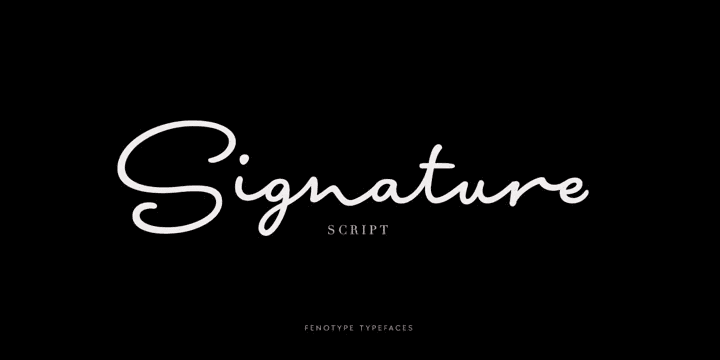 This script font, Adelina Camarie, features a mimic of a signature done with a marker with a bold and expressive style. Which makes this font a great choice for personal branding purposes. Its bold and striking appearance adds a touch of elegance to any project, making it a versatile choice for designers who want to create a strong visual impact.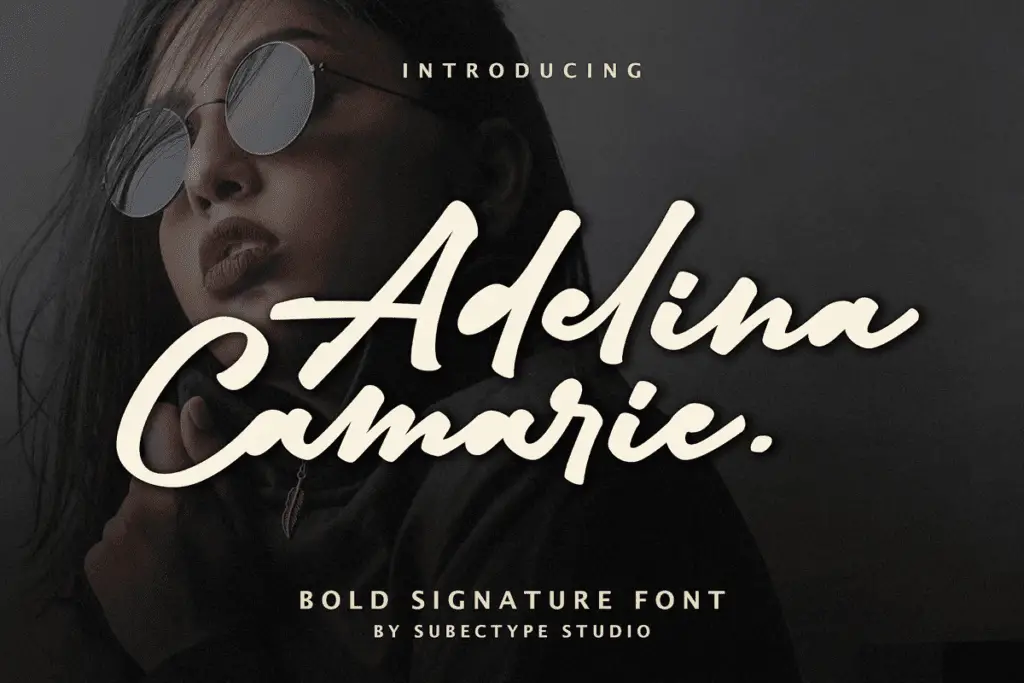 The Washington Mono Line font is a refined and sophisticated typeface that offers variations in elegance. It is perfect for creating signature logos, quotes, and other design projects. With its luxurious and stylish appearance, it can add charisma and confidence to any design. Overall, this font is an excellent choice for those seeking a simple yet classy look.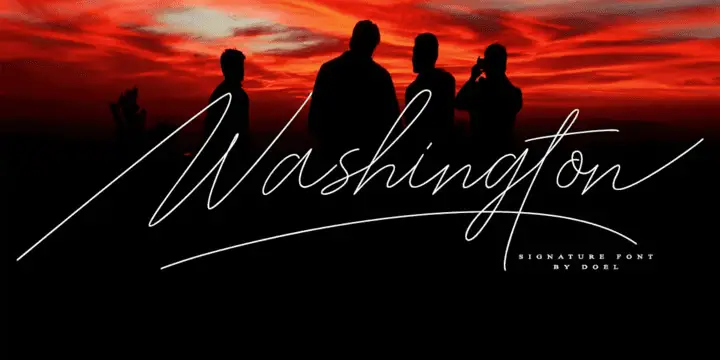 The Bingkisan Signature Script Font is designed to emulate natural handwriting as closely as possible, incorporating lifelike open-type ligatures. It boasts a signature style that mimics hand lettering, complete with numerous swashes and ligatures.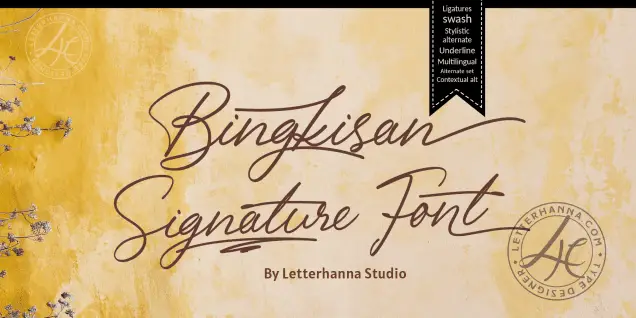 Dreambeach Signature Font is a contemporary script font that exudes a signature style, mimicking the look of brush handwriting. This font is highly recommended for those seeking to add a natural and authentic touch to their signature designs. It's an excellent choice if you're looking to create text that appears to be written in a natural, handwritten style.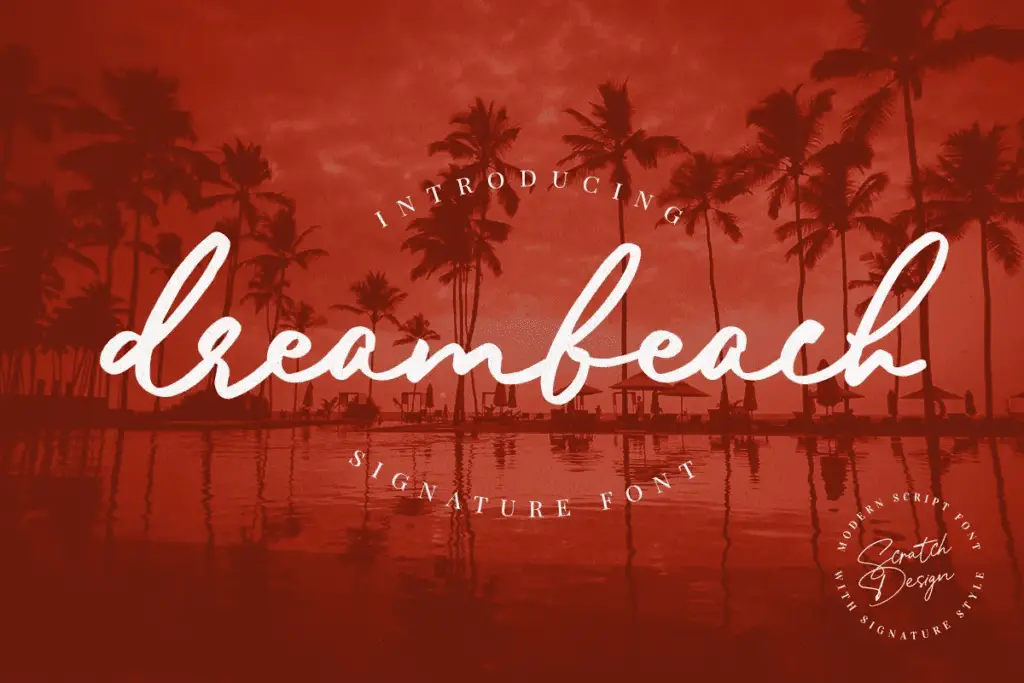 Mathilda Signature is a font that has been created using natural handwriting and is perfect for a range of design projects including branding, wedding invitations, promotions, product packaging, and more.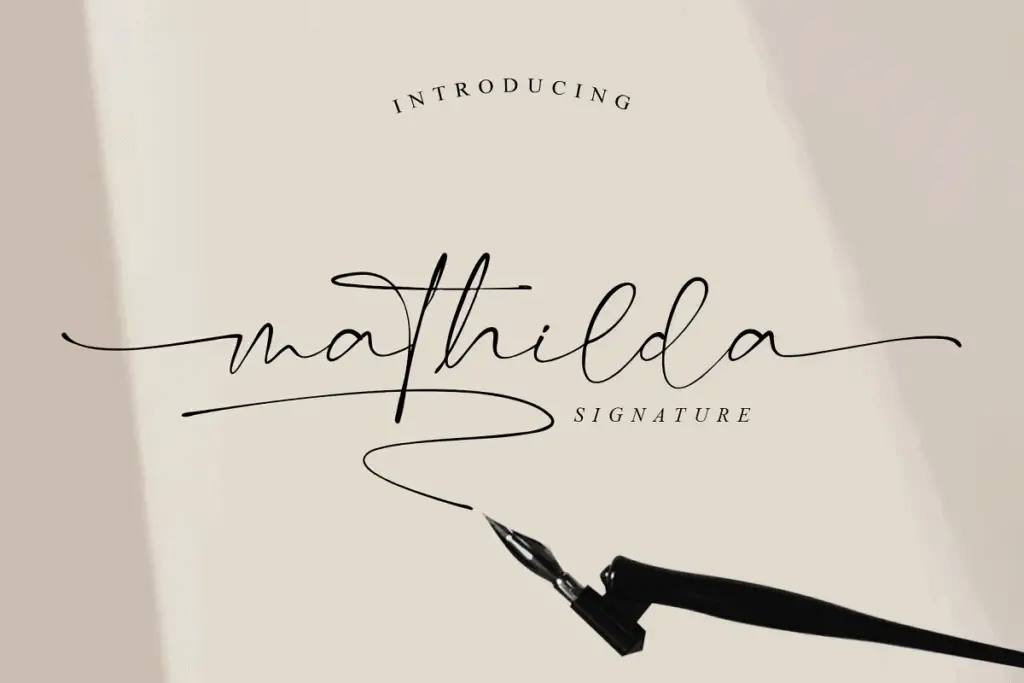 The Bromest Signature font boasts a unique handmade signature style, complete with ornamental characters and a playful baseline that gives it a lively and whimsical touch. This font is perfect for a wide range of design projects and is also ideal for crafting eye-catching business cards, posters, or motivational quotes that are sure to stand out from the crowd. With its playful charm and elegant curves, the Bromest Signature font is a versatile and charming addition to any designer's toolkit.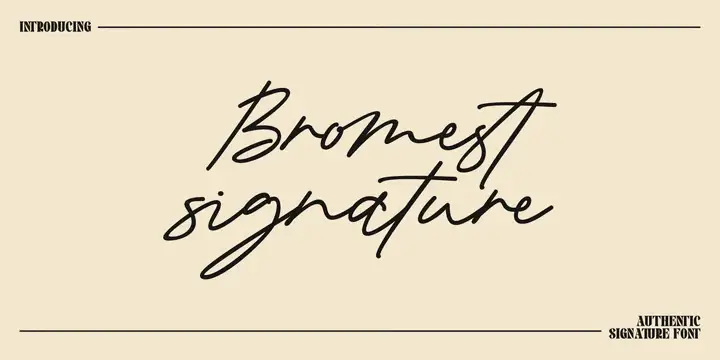 Fonts that Look Like Signatures – Free
Here are a few of our favorite free fonts that look like signatures, that you can add to your free font library!
Dhanikans Signature 2 is a contemporary and trendy handwritten font that embodies a unique and captivating style. This font is perfect for various design projects, including logos, signatures, labels, packaging design, and blog headlines. Its hand-drawn appearance adds a touch of authenticity and charm to any design, making it stand out from the crowd. Additionally, the font's cool and modern vibe makes it an excellent choice for those looking to create a fresh and captivating design that's sure to capture attention.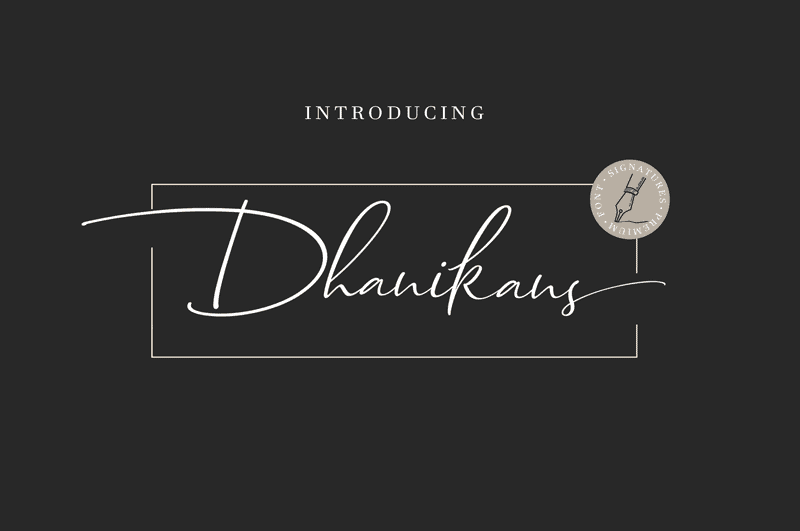 Sallim is a contemporary and daring signature font that catches the eye with its unique design. The font's letters and characters are interlinked, creating a seamless and signature look. While the font is available for personal use without any charge, you can also purchase a license for commercial purposes. This font is perfect for creating logos, branding materials, and other graphic design projects that require a touch of elegance and sophistication. With its bold appearance and flowing lines, Sallim is a versatile and stylish option for any designer.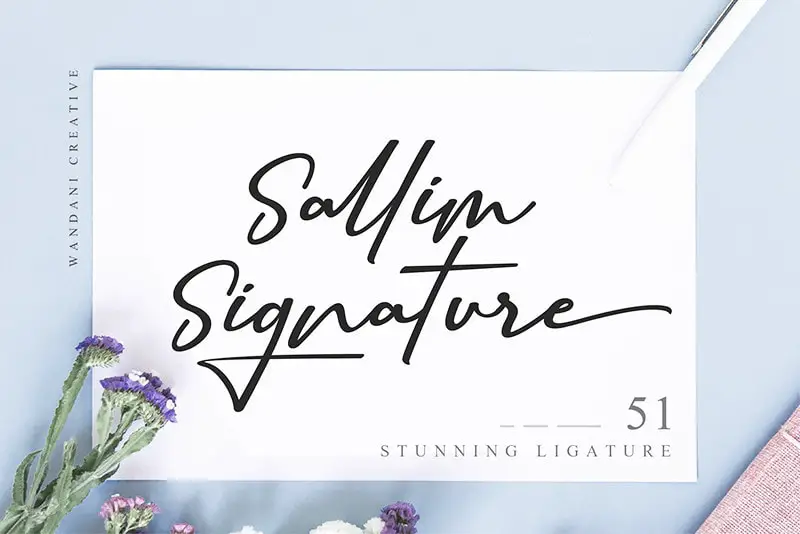 If you're searching for a signature font that looks casual, easy to read, and has a slightly bold weight, then Holligate Signature is an excellent choice to download. This font will give your design a relaxed and approachable feel without sacrificing readability. With its thick strokes and flowing curves, Holligate Signature is perfect for creating logos, branding materials, and any design project that requires a personal touch. Its versatility and simplicity make it an ideal choice for designers who want to create a stylish yet straightforward look.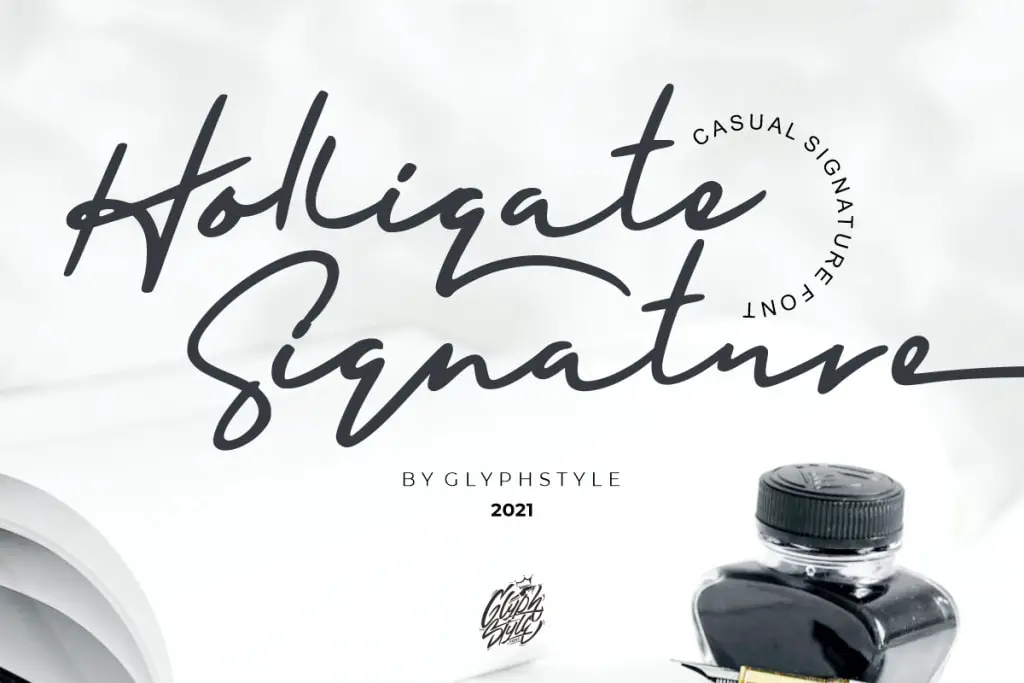 More Free Signature Fonts
If you enjoyed this post and would like to access more free signature fonts that you can find on different platforms, check out our post on Signature Fonts – The Best Place to Find them.
Disclaimer: Some of the links on this website may be affiliate links, which means we may earn a commission if you make a purchase through these links. However, these are products or services we believe in and have used ourselves, and we only promote products and services that align with our values and mission.