We've cataloged another list of fonts to add to your growing font library. This time, our list is dedicated to polygon and low-poly fonts that you might be able to use on your contemporary, retro-inspired digital art projects. Of course, these fonts are all free for personal use, and easily downloadable with just a click. Keep on scrolling to get these fonts now!
Polygon Party Font
This bold polygon font gives us that fun and carefree vibe. The Polygon Party Font definitely fits into that low poly aesthetic, and because of its thick weight, you can surely use this on headlines, and headings. The best part it's free for personal use! To try out this font, click here.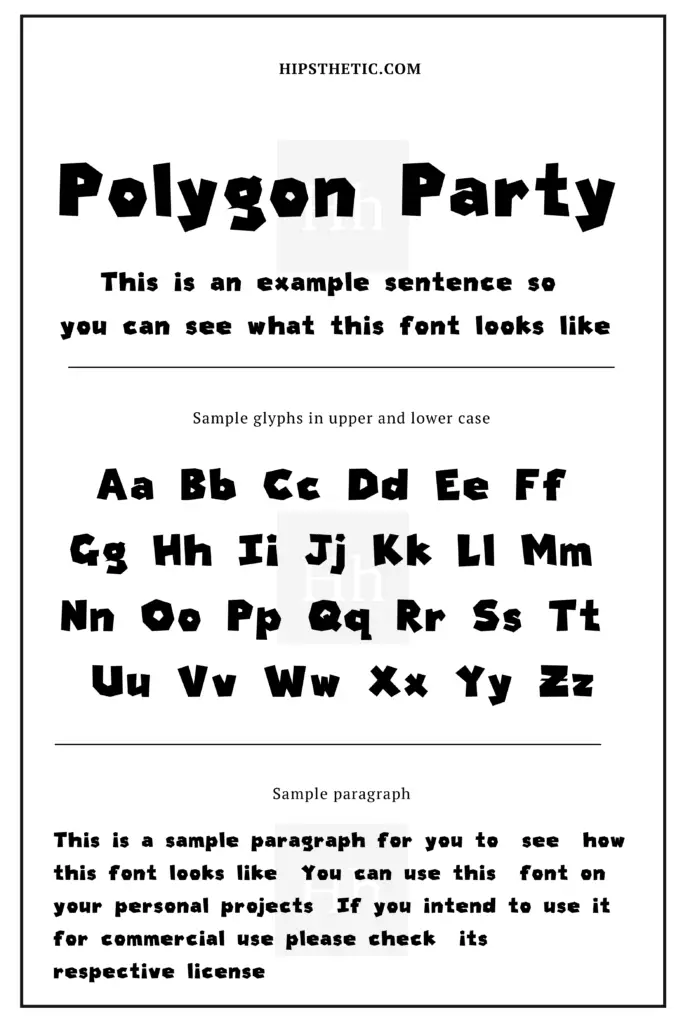 Polygons Free Font
If you're looking for something with depth, and texture then this one is for you! The Polygons font really brings out that low poly look with its play on lines and geometry. It also has that hand-drawn font look and feels which makes the whole font look like a handwriting font with a twist. If you're up for the fun and character that this font brings, then you should try it out! Click here to download.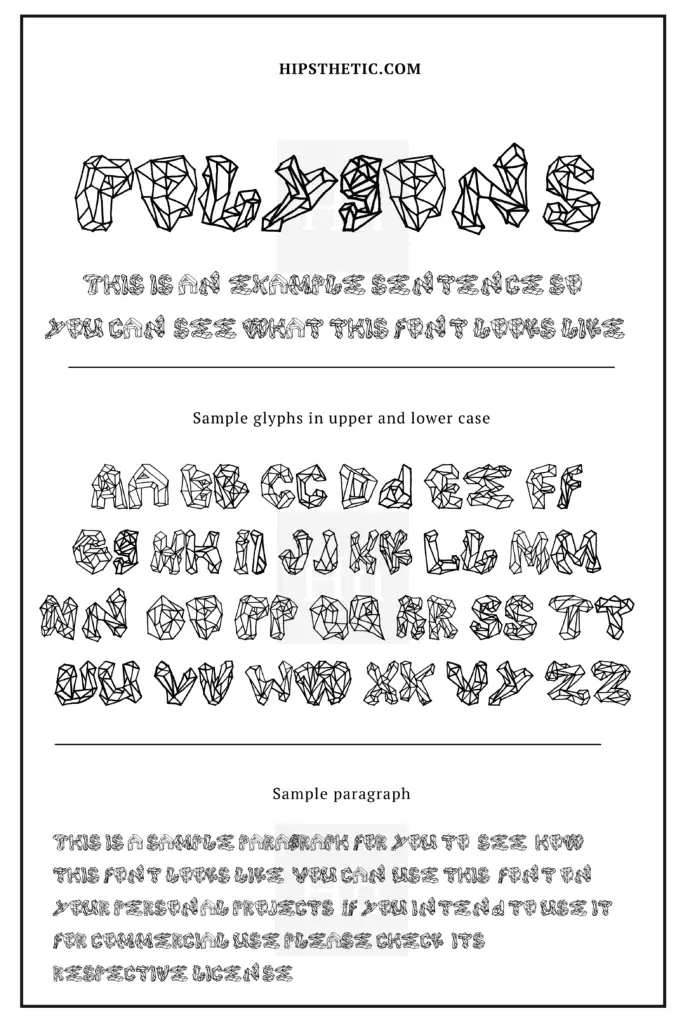 Polygon Normal Font
We must say, there's nothing "normal" about this font! We love the uniqueness of this typeface as it plays with weights, geometry, and texture creating that vibrant low poly or polygon font aesthetic. If you're looking for something quirky and artsy, then this font is right up your alley. Click here to try this out!
Polygon Star Font
What we love about The Polygon Star Font is that it presents a soft modern geometric look. The font mixes tight spacing, soft edges, and interconnected lines to create this contemporary fun font. This font will surely make your designs and project stand out. If you're interested to try it out, click here.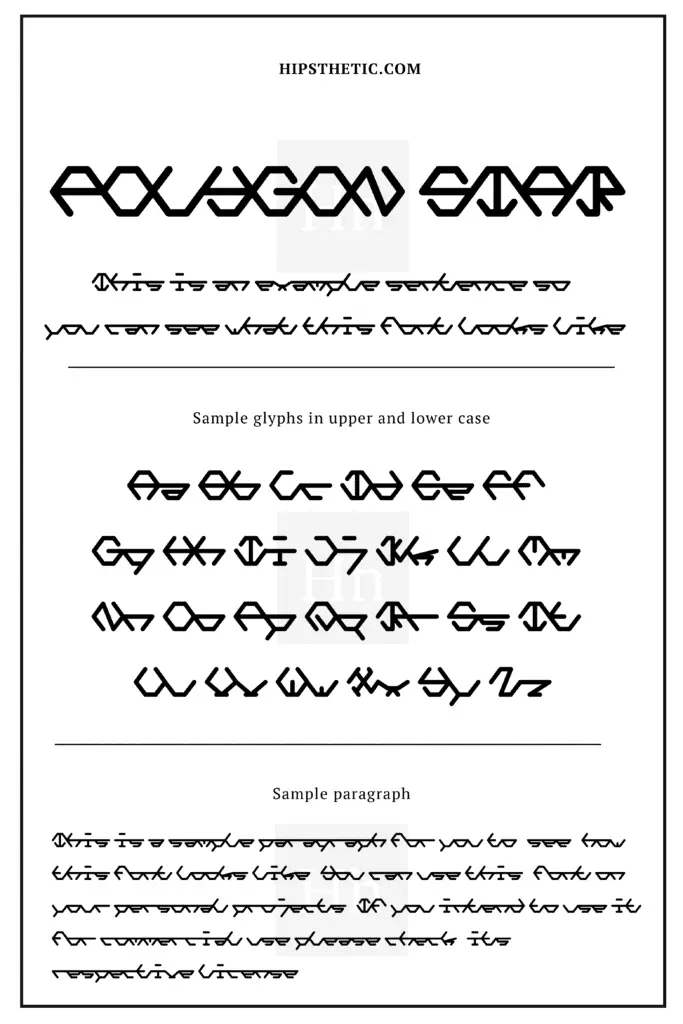 Angled Font
True to its name, the Angle Font shows a lot of angles with its modern geometric polygon font aesthetic. If you're looking for something to make your designs and projects stand out with style, you should totally try out this font. Click here to download!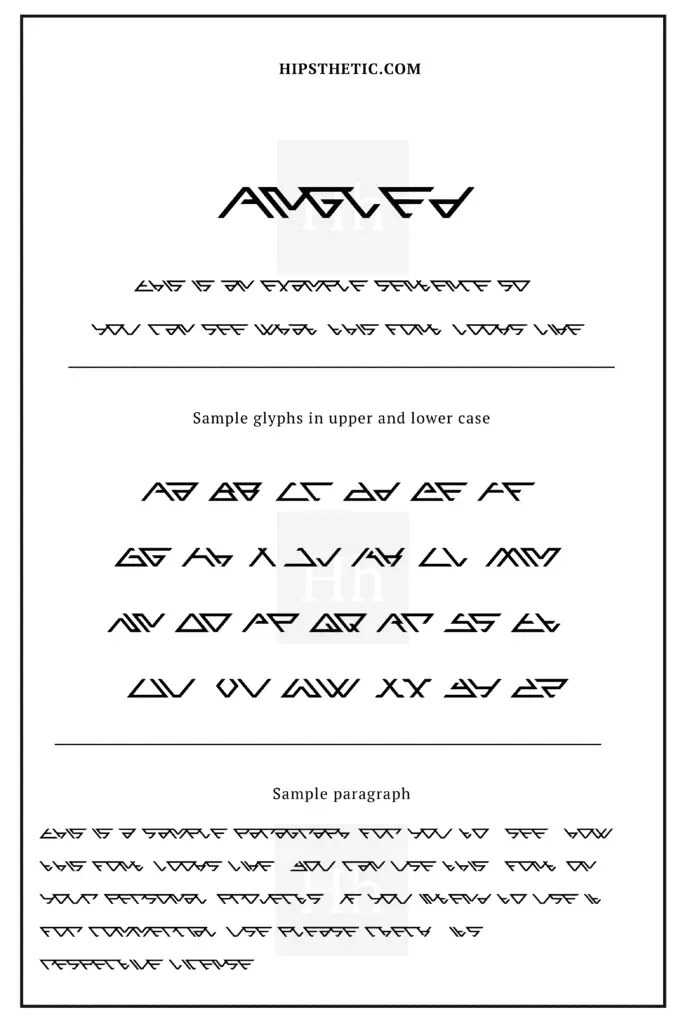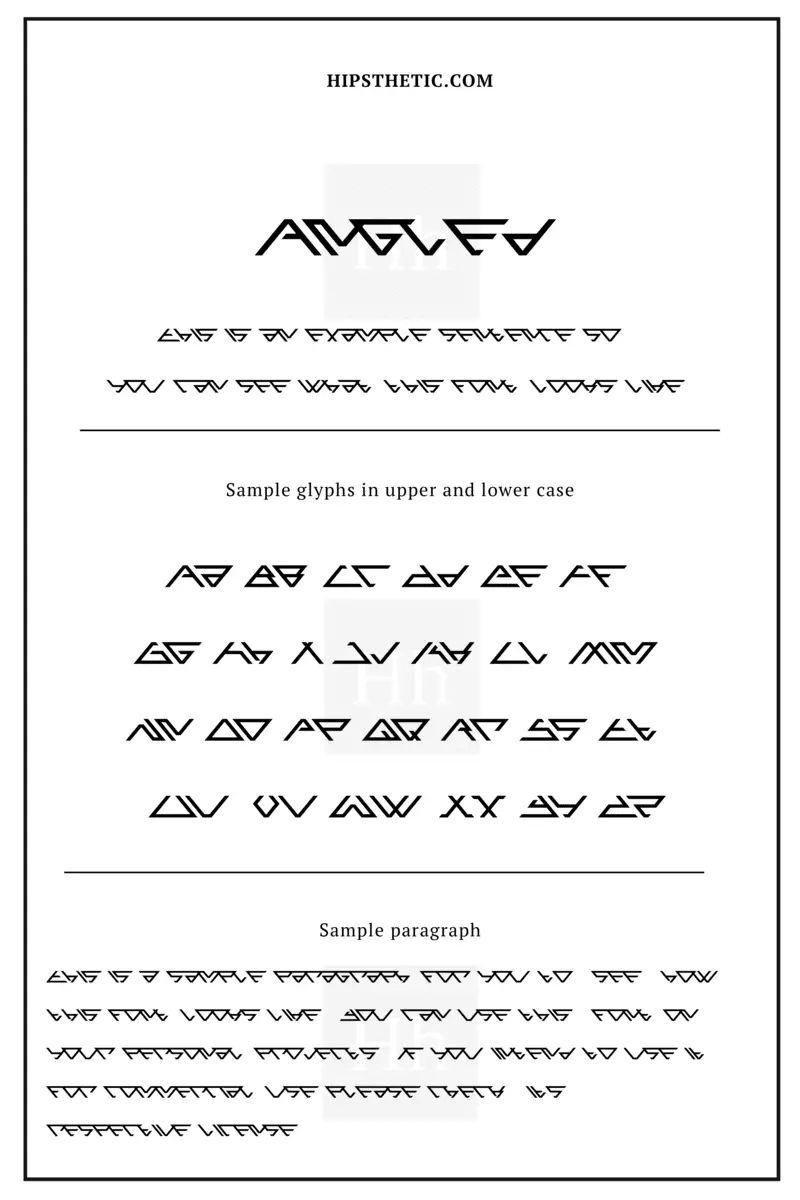 Creative Mind
This low poly aesthetic font plays with weights, pointed angles, and spaces. We love how it presents an overall chunky bold weight which gives that extra gravitas when you use this font as an accent or for a heading. This should definitely be one of those fonts that you can choose for your modern designs. Click here to download.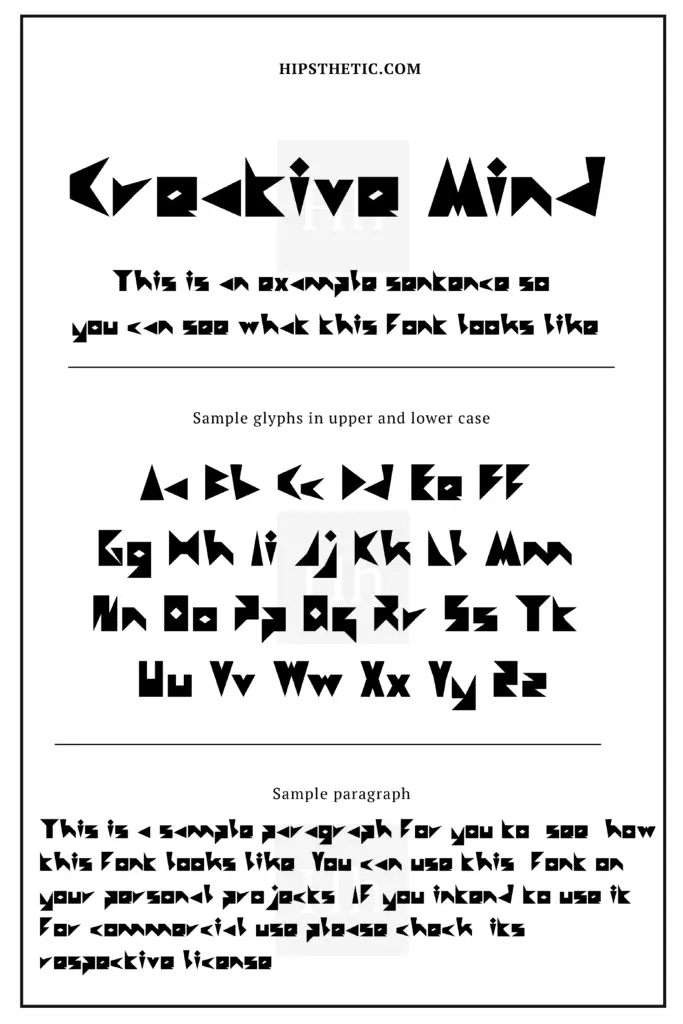 Abstractus Font
Looking for something low poly aesthetic that's bold and chunky? This font is the perfect one for you! The Abstractus font uses thick bold characters with sharp pointed edges to make that polygonal font style pop. This font would go well on more current-day designs with a touch of retro. To download this font, click here.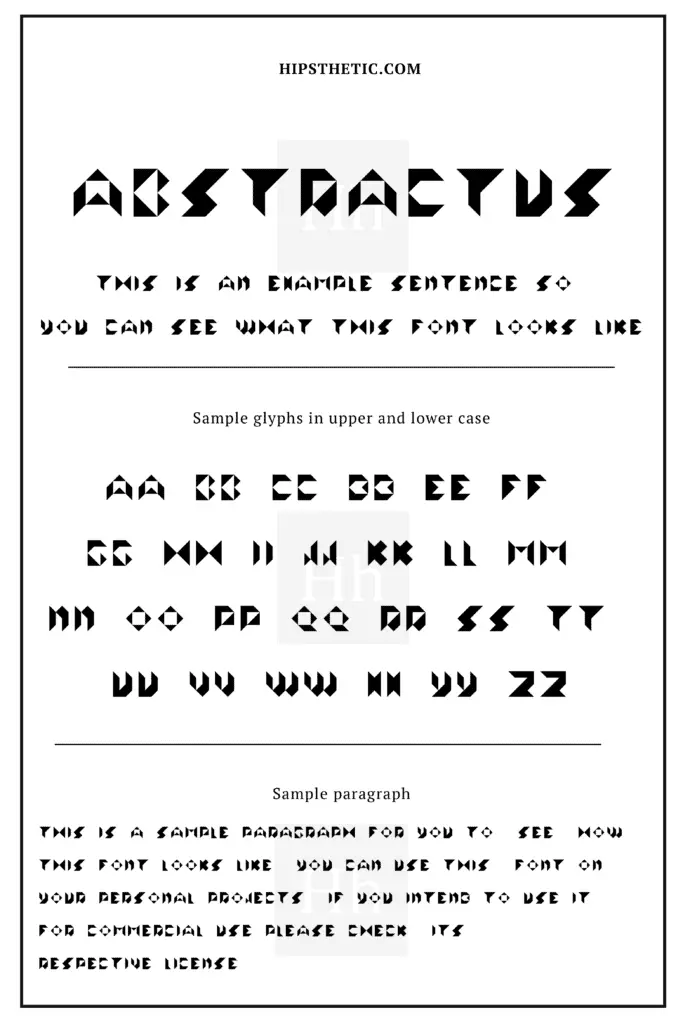 Fadgod Polygonal Font
Here's a different take on the polygon font aesthetic. The Fadgod font plays with spaces, lines, and sharp edges creating that angular yet prominent look. The glyphs and characters of this font can pass as geometric symbols from more antiquated times. To try this font out on your designs, download it here.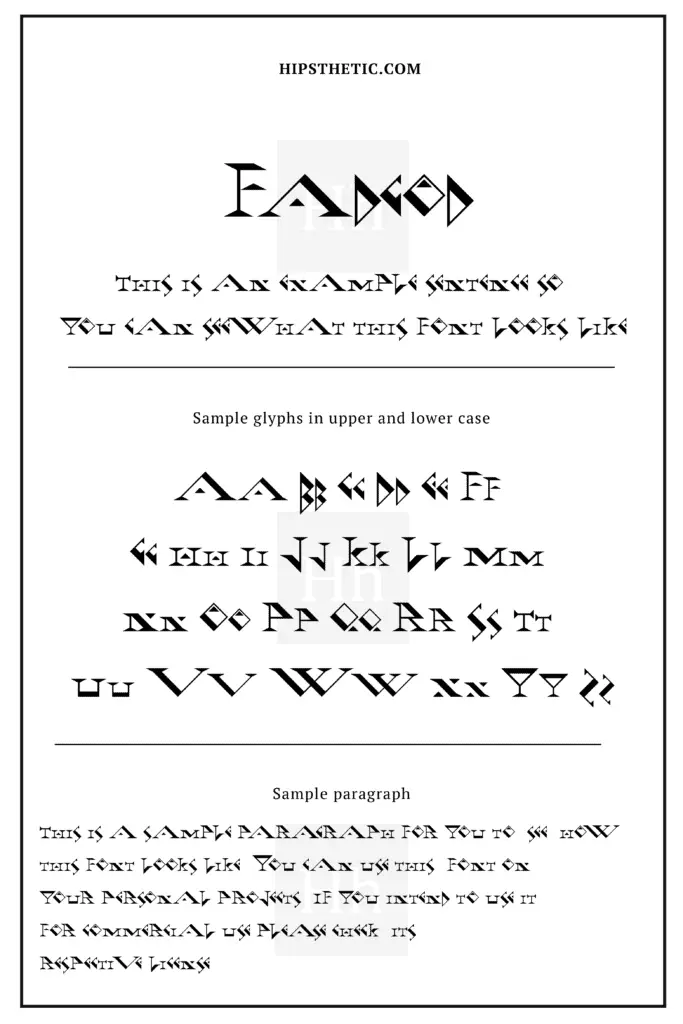 More Free Polygon Fonts
We hope you enjoyed our shortlist of our ultimate favorite polygon fonts. If you're interested to check out more polygon-inspired or low poly aesthetic fonts, check out our post on Free Low Poly Fonts you can also visit our take on one of our favorite low poly fonts, Polya.