One thing we love about cursive fonts is how they can give two vibes, one being casual and homey and the other being sophisticated and classy. The best thing about these cursive fonts is how it's now easily accessible to use anytime, anywhere through copy and paste cursive fonts or through cursive fonts generators!
We went ahead and tried a couple of cursive copy and paste font generations and came up with this list of our top choices that we think are accessible, give a lot of options, and of course free to use! Check out our list below!
What is a Font Generator?
We all have this standard sans serif text that we see on our devices and these online font generators convert that sans serif text into different font style letter symbols. These font generators usually operate as copy and paste or something that you can download as a png or jpeg file. They're really easy to use and quite accessible for everyone.
Why Use a Cursive Font Generator?
If you want to stand out in your social media bios, texts, or tweets, a great and easy way to do that is through using a cursive font generator! This will surely give that extra wow factor to your target audience as they view your profile.
How to Use a Font Generator
Key in your text into the font generator text space
The font generator will create different font styles with your text
Pick the font style that you like
And lastly, copy and paste the generated text to any of your Social Media profiles or messages.
Cursive Text Generator
This Cursive Text Generator from Lingojam gives you these classic copy and paste cursive fonts that come in a regular and bold weight. The cursive font style featured in this particular Cursive text Generator is more spacious than linked. Click here to try this out!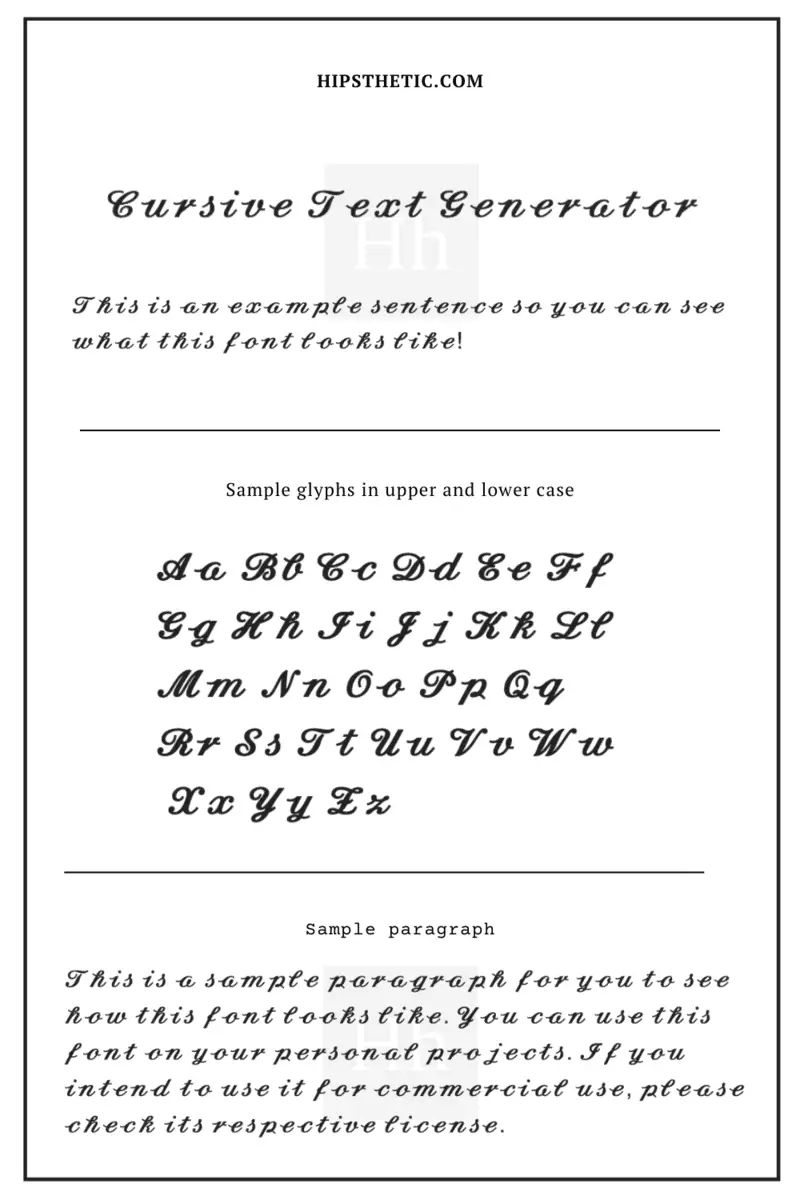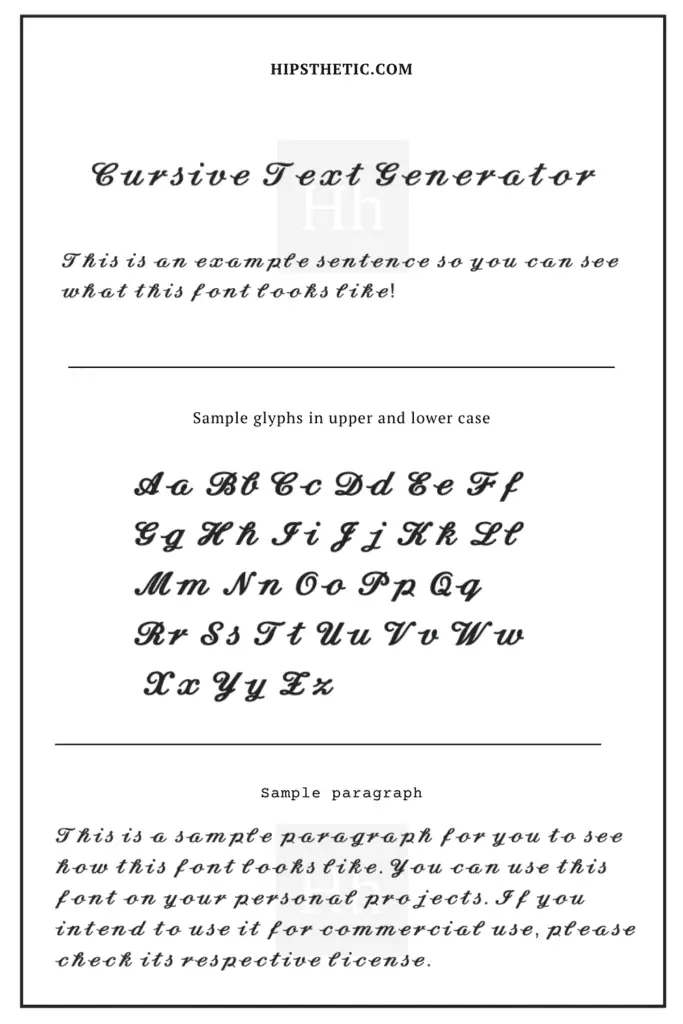 Script Font Generator
Font meme's script font Generator is easy and accessible to use. Our favorite part is that it comes with a lot of different cursive fonts to choose from! Besides that, this script font generator also allows you to change up its size, color and you can even add an effect! This one is definitely a cool cursive font generator! To try out this font generator, click here!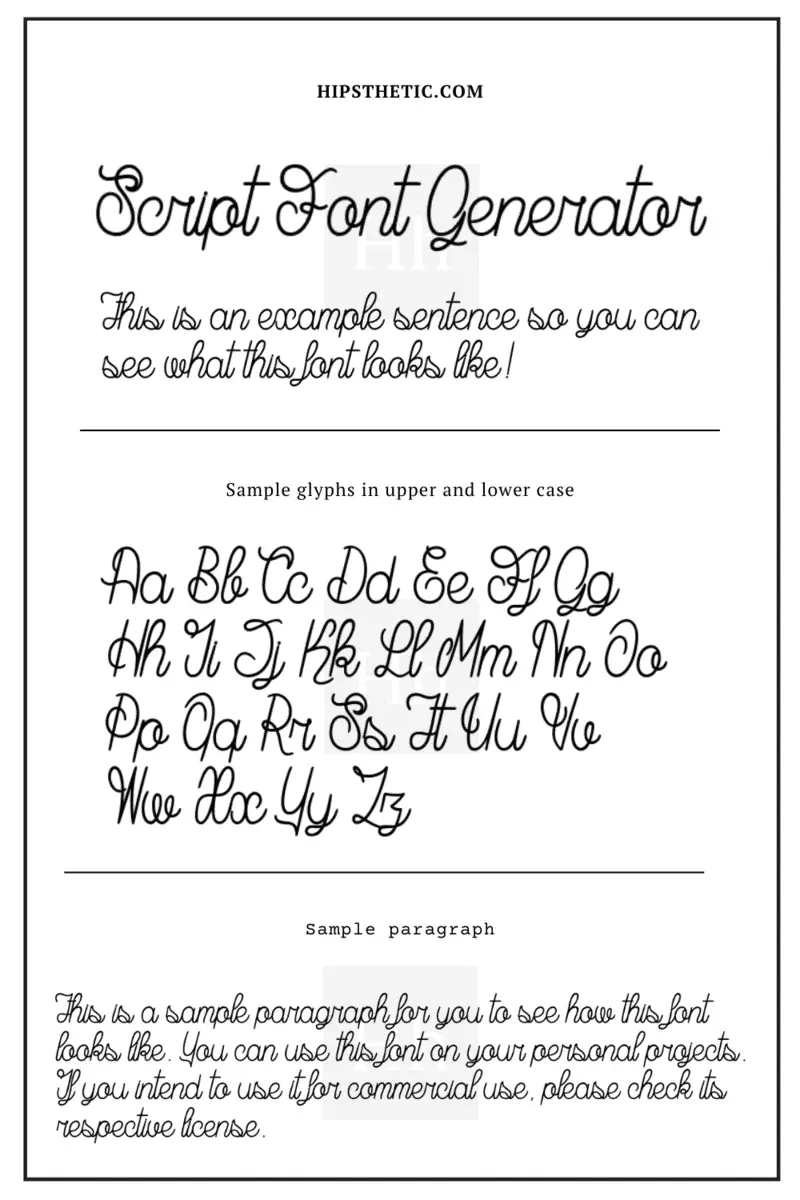 Cursive Fonts Copy and Paste
This particular cursive font generator is a bit different from the others as it allows you to download your text into jpeg, png, gif, or even a pdf! They also offer options on size, color, and cursive fonts! It's free and easy to use just click here if you want to check it out!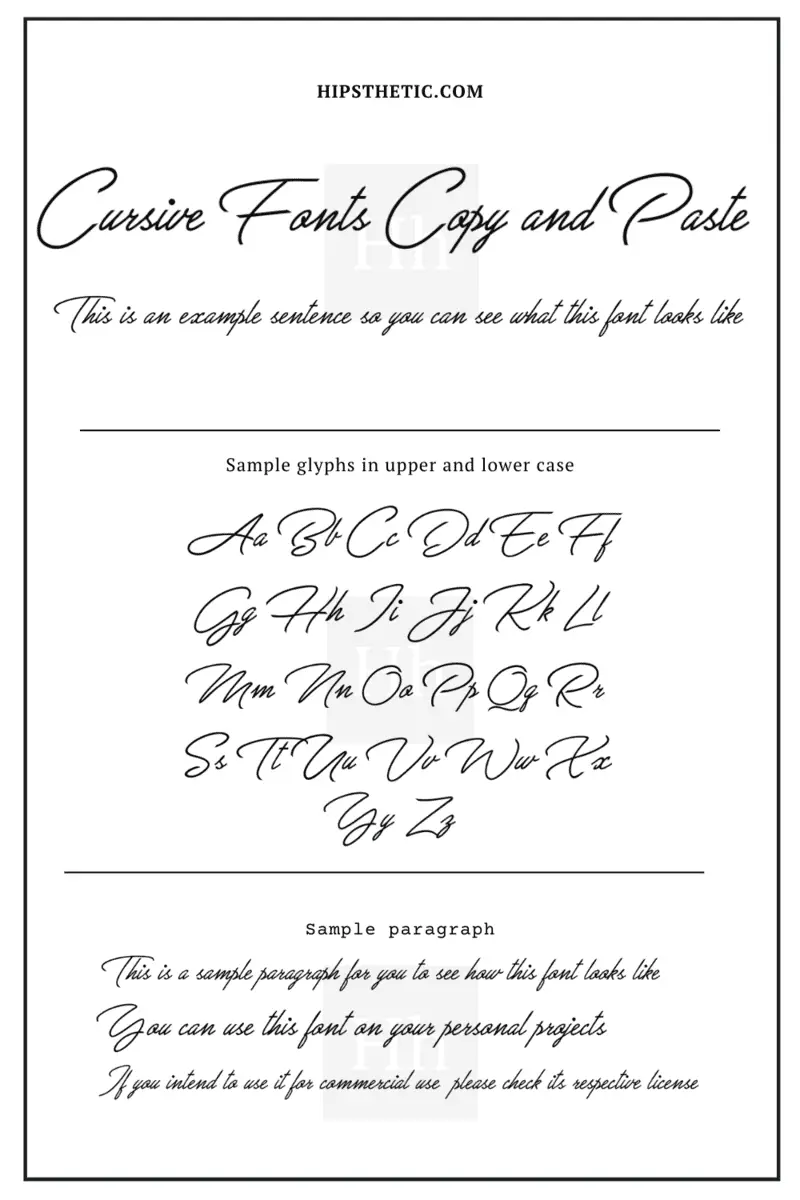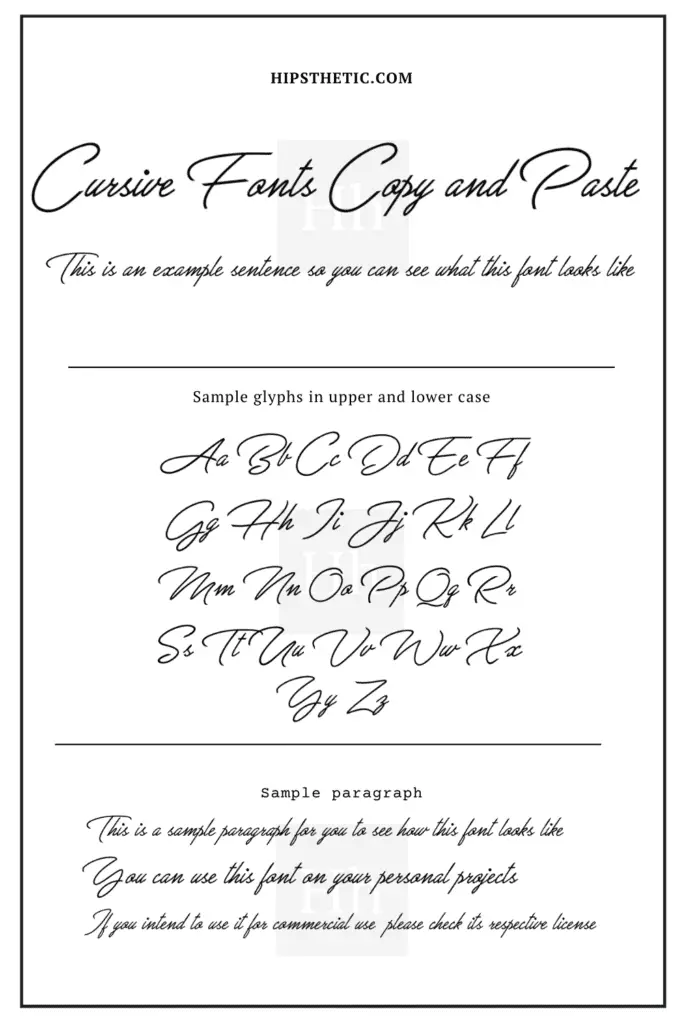 Cursive Fonts Generator
This cursive font generator allows you to choose from 15 different cursive fonts. It gives you an option to download the text generated in png format with a clear background. If you're interested to try this font generator, click here!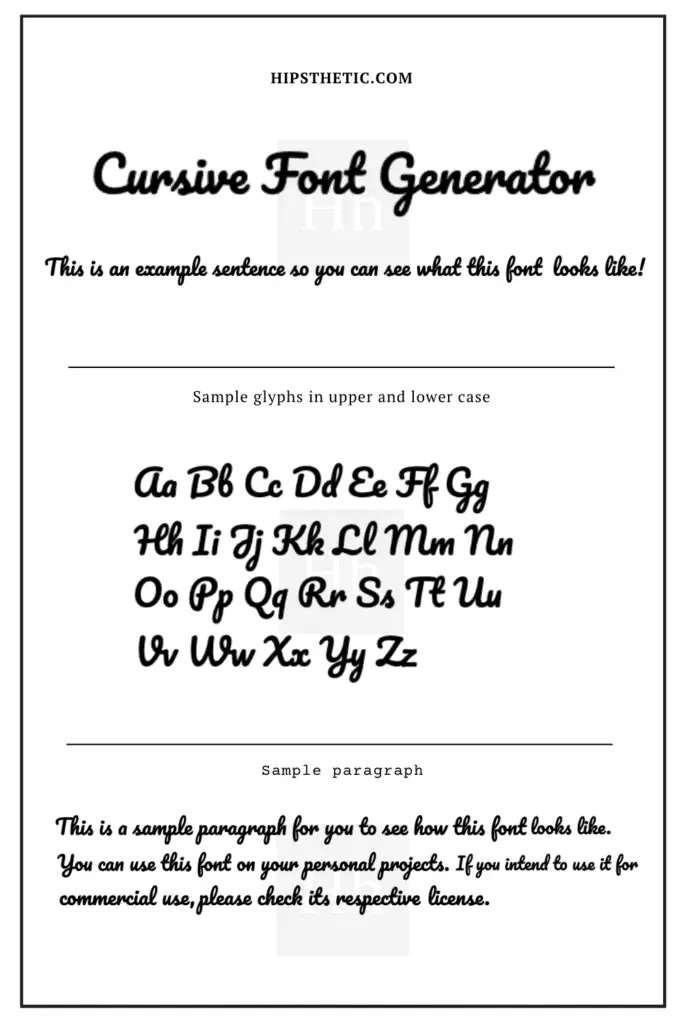 Other Font Generators
We hope you enjoy our list of cursive font generators. If you're interested to know more about font generators, head on to our posts on Typewriter Fonts Copy and Paste and The Best Copy and Paste Font Generators.