Today we are talking about watercolor painting and we are very excited to have the talented Alexandra Short with us to share her experience as a watercolor artist.
Aquarelle, the French term for watercolor describes a very old method used for painting in which the pigments of the paints are suspended in a water-based solution. If we track its origins back in time, we find ourselves digging through the manuscripts of the early European and Egyptian paleolithic. Watercolor painting was very popular during the Renaissance, as well, where notable artists like Albrecht Durer and Hans Bol used to paint botanical , wildlife, and landscapes watercolors. Claude Lorrain, Giovanni Benedetto, William Blake, William H. Bartlett, Francesco Zuccarelli and Fracois Marius Granet are other notable exponents of watercolor.
Nowadays, watercolor paintings flourished within multiple platforms. Not only can we find watercolor paintings as ornamental pieces in homes, but also as cards decorations, clothes prints, phone case patterns, wallpapers, wedding invitations, etc.. With a good aquarella painting technique, you can embellish anything. Don't believe me? Ask Alexandra, our guest today, whose beautiful and thorough watercolor paintings are such a delight to the eyes. Alexandra lives in Indiana with her husband and her son.
She recently discovered her passion for watercolor painting when shopping at a store and "my friend saw a watercolor set for 3$. She asked me if I wanted it and I was like, yes, whatever. So I bought it and I went home and I tried it. My first project was a little loose flower wreath. Back then I loved it and I thought that it was not too bad, so I sent a picture to my two best friends and asked for their honest opinion. They both said that I have talent and I should pursue it further. And so I did. In the first month, I already had my first orders. That was a huge surprise for everyone," she says.
Of course, Alexandra's delicate work was warmly welcomed by her friends and new clients who simply adore her paintings. Besides her great talent and tone of creativity, her beautiful work is complemented by the products she uses. Alexandra affirms that her favorite products are "Winsor and Newton palette, and I discovered that I enjoy painting with koi watercolors, as well. I love the Brea Reese's watercolor inks and glitter inks. I can't get enough of them."
You can find Alexandra's work on her website TheBlessedWillowGallery.com, Facebook, and Instagram. You can also order her work here.
We asked her what does the name of her business stand for and here's what she said:
"I wanted the name of my business to include some of my most valuable reminders. That I am blessed to be able to do what I love, creating and painting, and the willow stands for flexibility and endurance. The willow is thriving only next to a watercourse, so am I, thriving only if I remain planted next to the water, which symbolizes God."
It looks like Alexandra's new experiment turned into a profitable hobby as her artistic, happy and inspirational paintings, as she describes them, made their way to the stores.
"My biggest accomplishment was when I was accepted to sell my work at a physical shop, not online. I love to see my creations on the shelves."
Many people love personalized, unique cards over the mass-produced ones and that's when the artist steps in. Alexandra comes up with designs that many people can relate to. Also, she makes custom paintings based on pictures her clients sent her. She enjoys painting people's rooms, houses, and mantels. "My favorite piece of work is a painting of two fishing boats having the gorgeous Italian sunset as background. I love the colors palette and how everything came together so delicate."
The self-taught artist believes that the most important skills of a painter are patience, perseverance and to have fun working. She admires Joyce Hicks and Bob Ross who are also her favorite artists, and her favorite designer is Ana-Maria Ciolacu.
What's better than doing what makes you happy? Clients that are happy with your work, too. It's hard to believe that somebody would not appreciate Alexandra's work. Her clients seem very satisfied with their purchases:
"The card was perfect! Exactly what I was looking for! The shop was very helpful and accommodating to my requests. I received my item very quickly! I definitely will be a repeat customer!" states Jessica Patt.
"So delighted with my purchase! The card was even more adorable in person!!! And I can not say enough about the bookmarks you gifted me. They are just amazing, I will cherish them. Your customer service was outstanding and you have a real talent that will bring much joy into this world by sharing it. Thank you so much and look forward to working with you in the future," says another satisfied customer.
Alexandra works with prices well below the market because
"I believe that art should be affordable, not a luxury. So I love to work with any type of budget and try to meet everyone's expectations."
Below, we invite you to take a look at the creative artist's work and why not, contact Alexandra for a custom watercolor painting.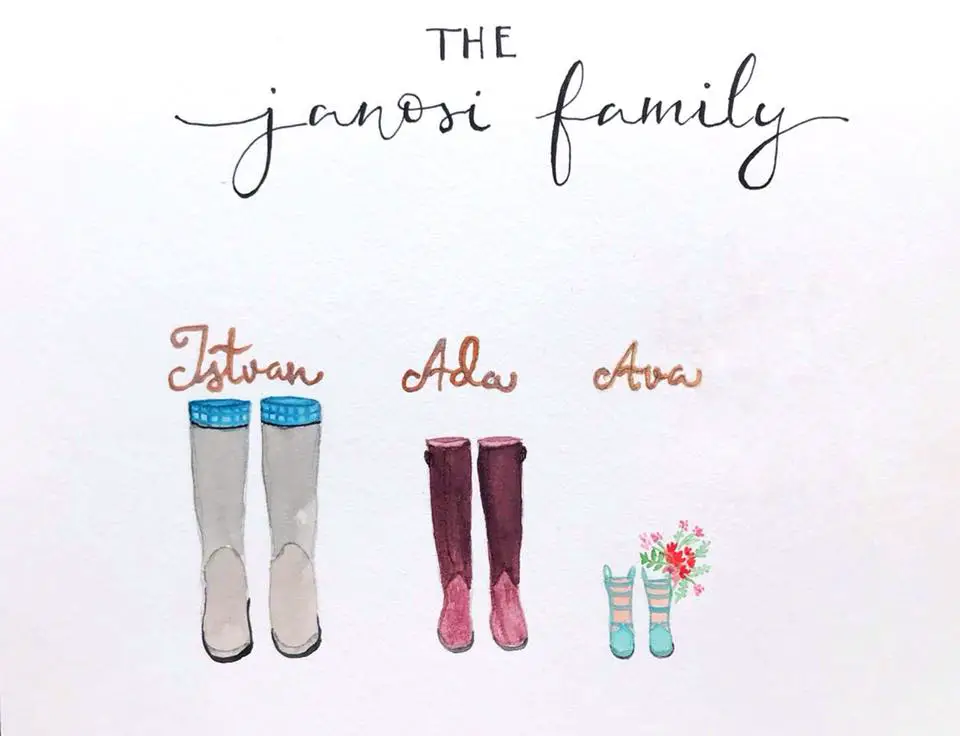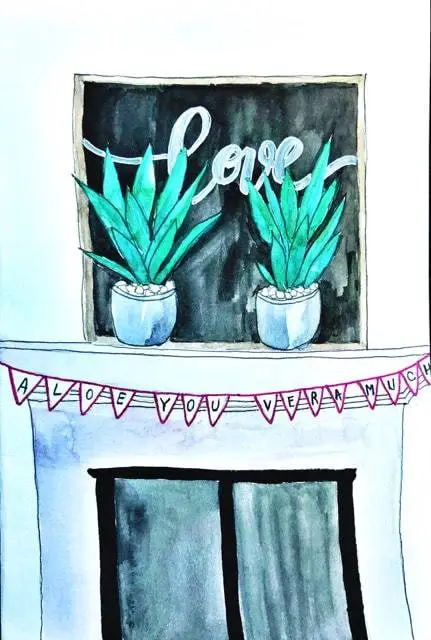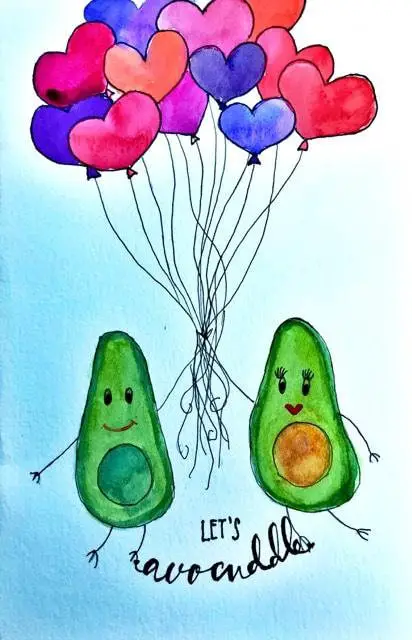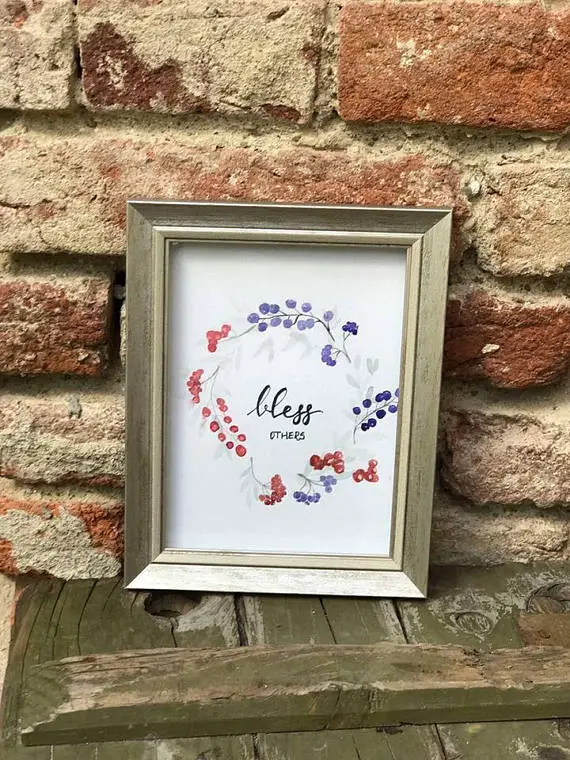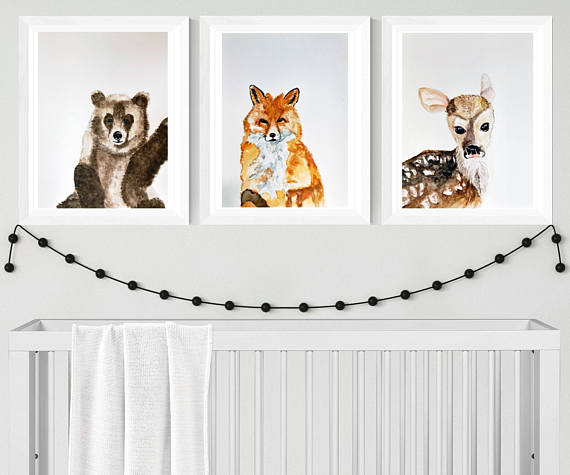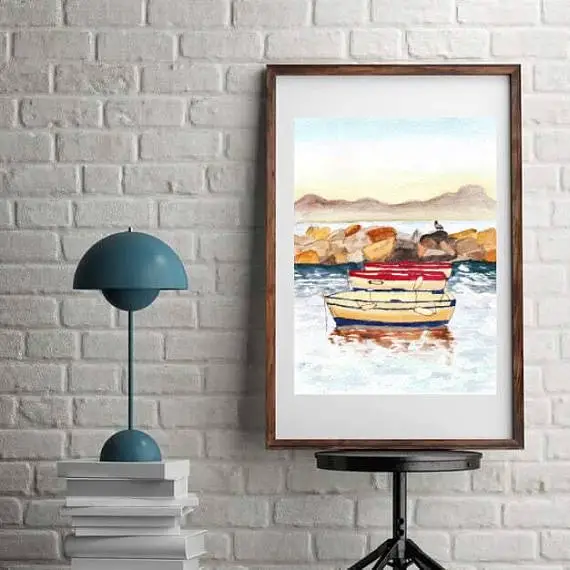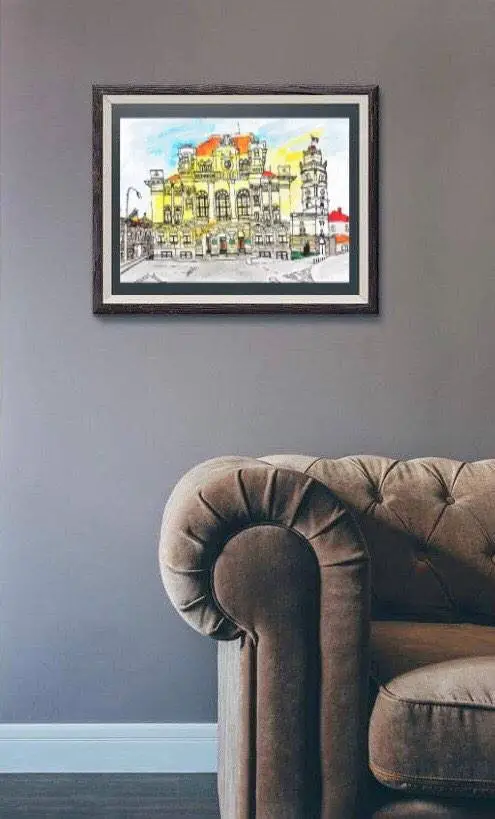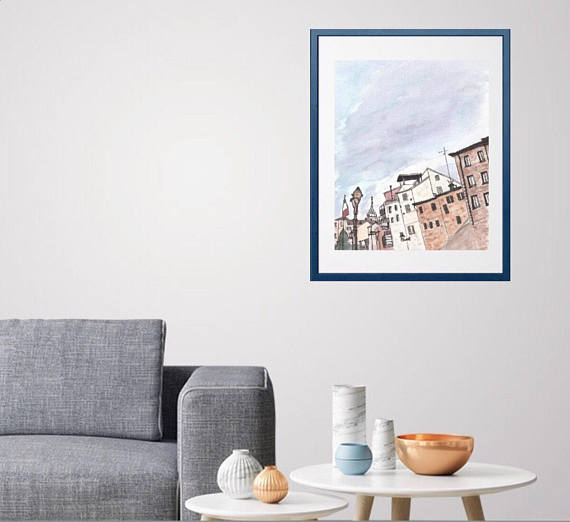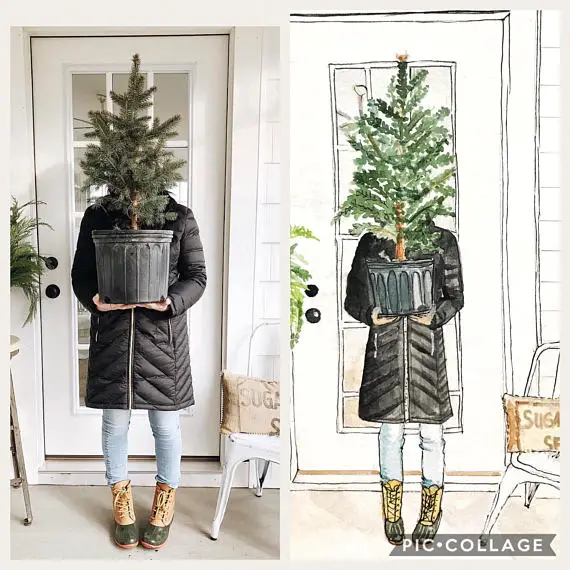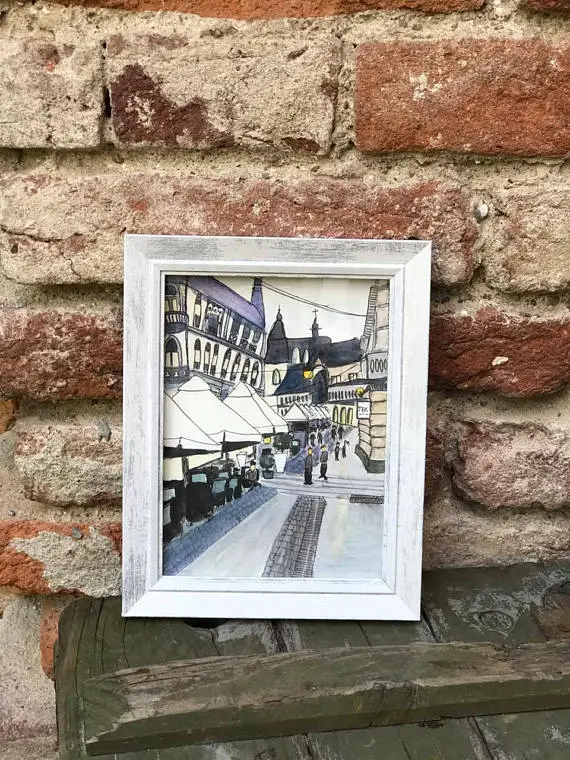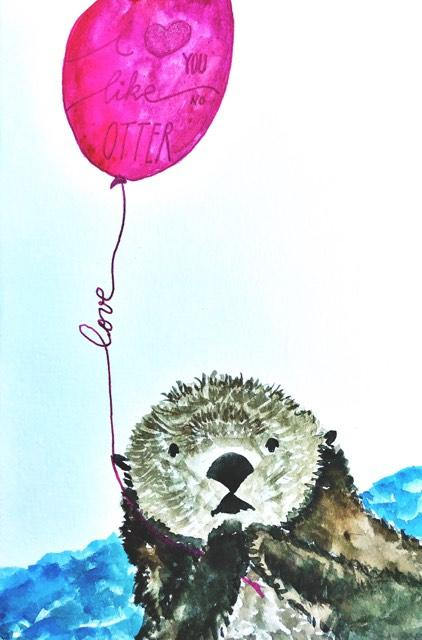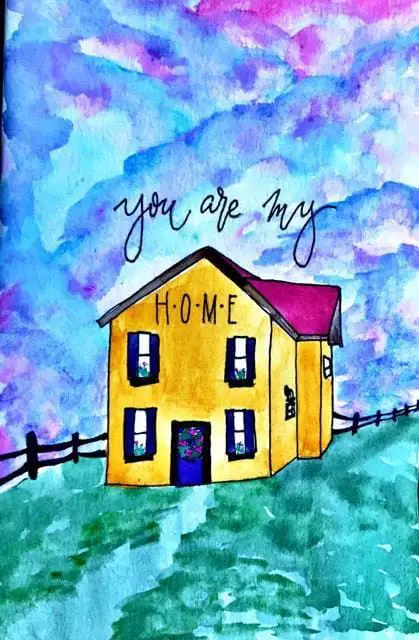 BOOKMARKS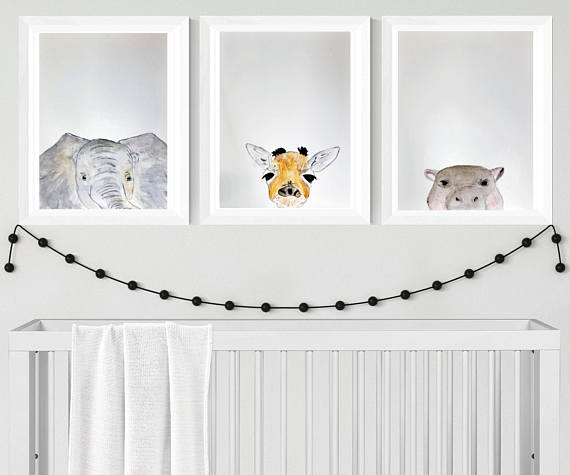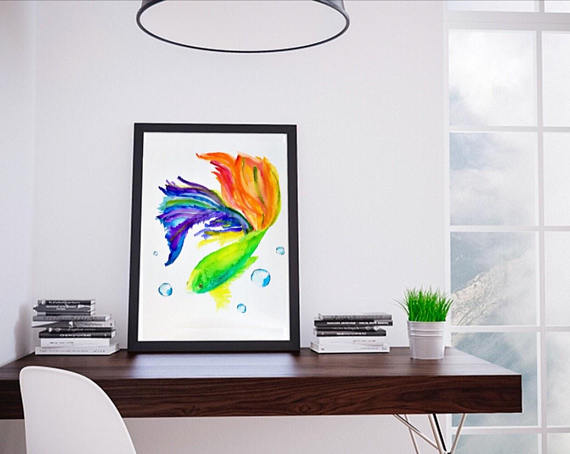 We hope that you enjoyed this Introduction to Watercolor Painting with Alexandra Short!
Tell us your opinion about Alexandra's pieces of art and if you liked them share this article on social media with your friends!
Also, check out The Designer of The Week, Shane Griffin.
Don't forget to subscribe for more daily snippets of creative designs!