We absolutely love this glitch font! The best part is, it's free! Check out and download Virus_01, an awesome and totally free glitchy pixelated font created by Vivian Vong.
The virus_01 font plays with the theme of Disintegration and the 80s techy aesthetic. With the font's broken texture and fractured kinetic leanings, Virus_01 is a great and ideal font to use for both web and cool print projects. We can already imagine how this font will look so well combined with mathematically-inspired graphics and traditional copy fonts to create compelling, contemporary posters, forward-looking logos, and typographic social media posts! Truly a great font to check out and download.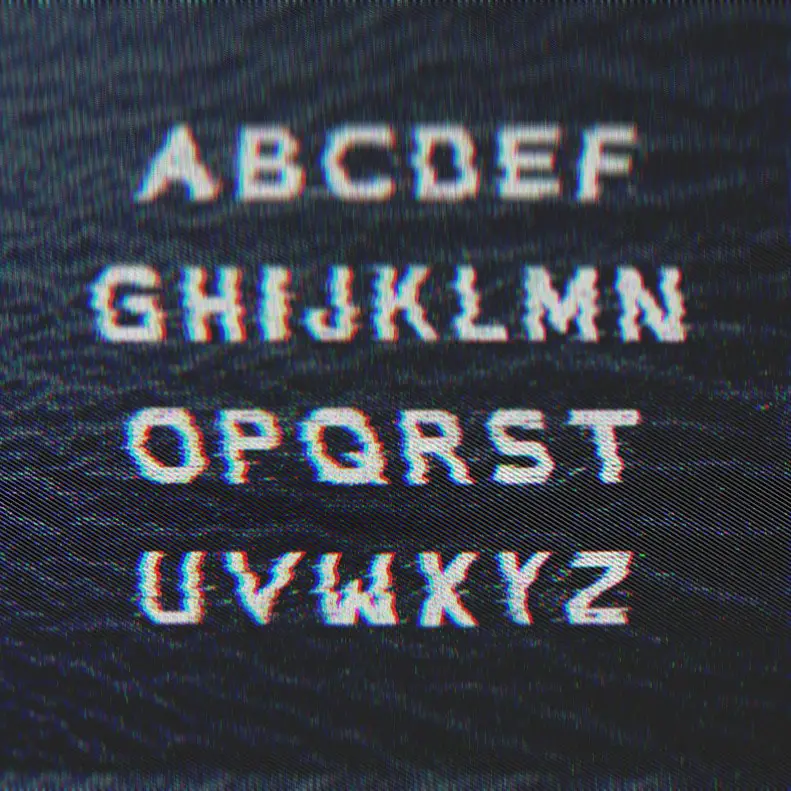 [sociallocker id=8712]

[/sociallocker]
If you're digging the vibe of the Virus_01 font and the glitch aesthetic we highly encourage you to also check out the 8 best free glitch fonts that we've cataloged as well as our post on how you can instantly create glitch images online.