We've searched everywhere we could think of to catalogue what are the very best FREE iPhone 7 PSD Mockups available on the web.
We found some really awesome PSD mockups that make it super easy to show off graphic design work, Webpages and App UI via the iPhone 7 or iPhone 7 Plus. Generously made available for free, they are easy to download and available in a tonne of different styles, colours and at a more than enough angles (seriously!).
If you're looking for other handy, tech-based graphic design resources, you might want to check out our list of the best Apple UI and UX Vector Icons or head over to freebies, where you'll find loads of free fonts, vectors and mockups.
'Live mockups work with Photoshop and are very easy to use, just paste your artwork inside a Smartobject – it's done!'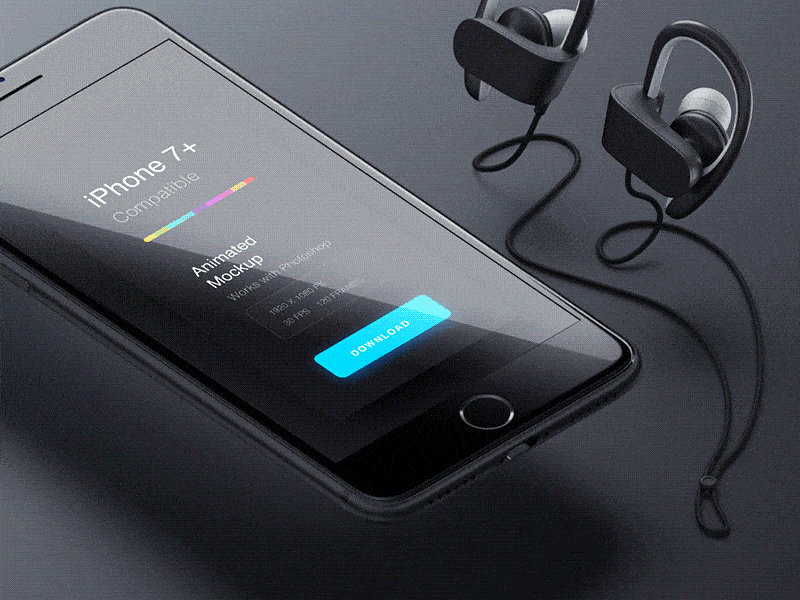 'This is the front view vector iPhone 7 psd mockup of the black, gold, rose gold and silver psd iPhone 7 and psd iPhone 7 plus. Easily add your own graphics with the smart layers to showcase any of your mobile designs.'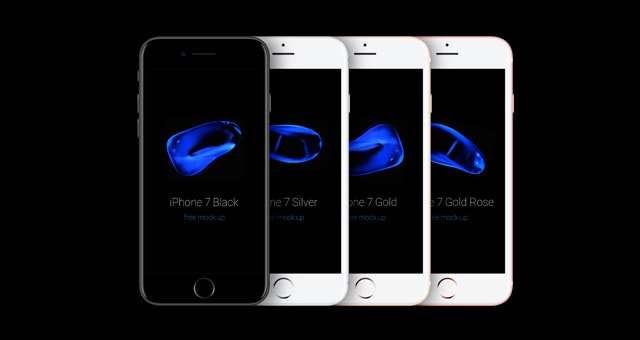 Free 'black and white iPhone templates' in an on-trend, perfectly style. Both are super easy to edit, and ideally suited to web and print projects with contemporary leanings.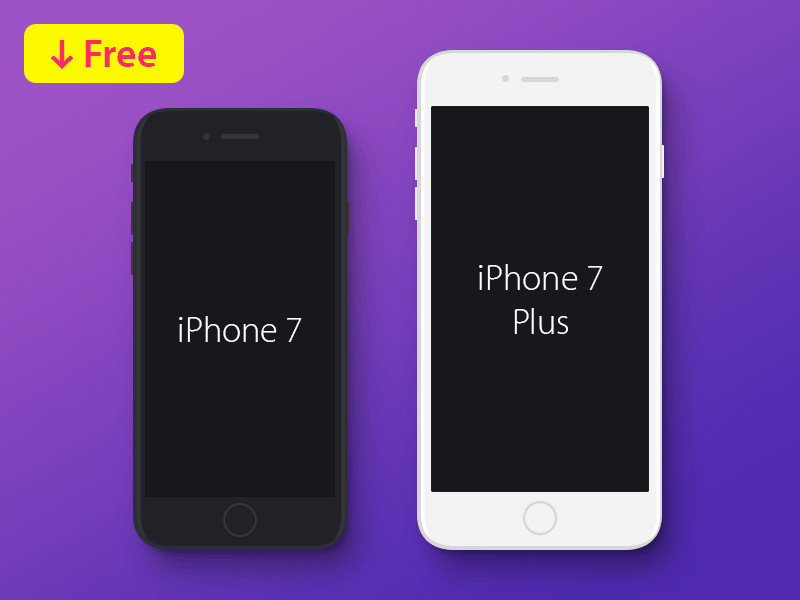 'Here is an iPhone 7 Mockup Template for Adobe Photoshop. You can easily edit the template thanks to the use of smart-objects, you can quickly exchange the image you want shown on the display.  There are three different variations included in this pack, so you can find the best one for your next project!'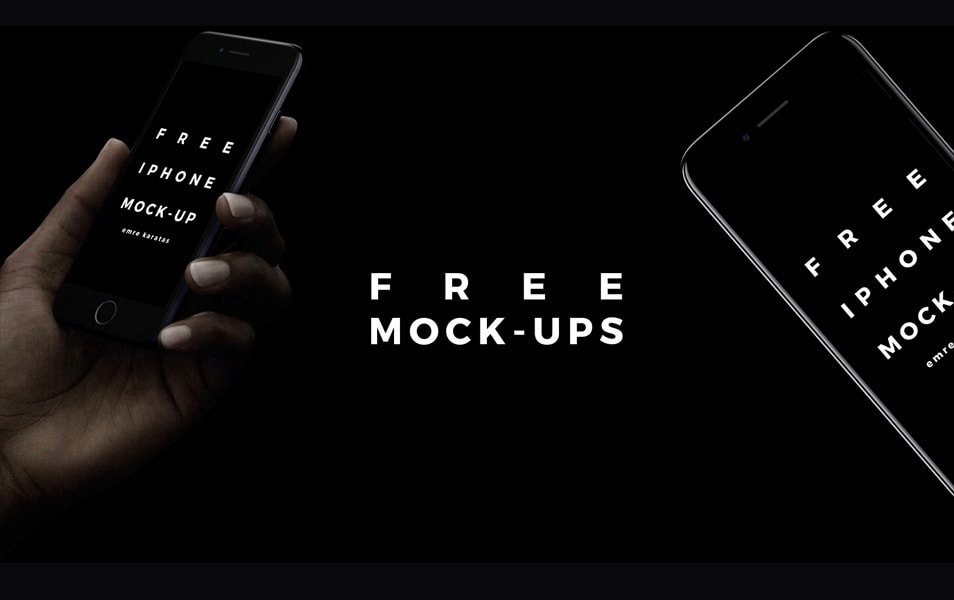 A perfectly simple, easy to use, quick to edit Perspective mockup that has been genrously made available as a free-to-use resource for both personal and Commercial projects.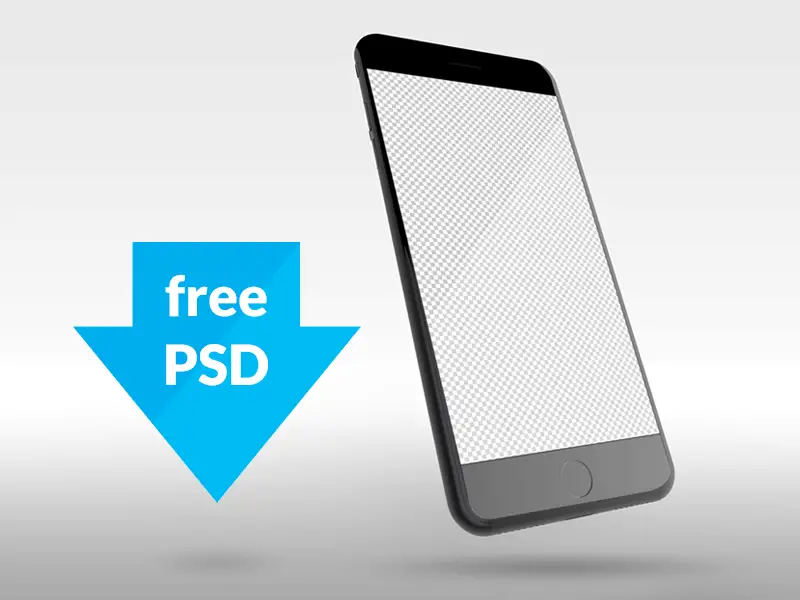 'This pack was created for professional web-, app- and UI- designers. It's a great way to make a beautiful presentation of your work for both personal and professional purposes. The pack consists of two parts: premade compositions and three scene generators based on different angles.'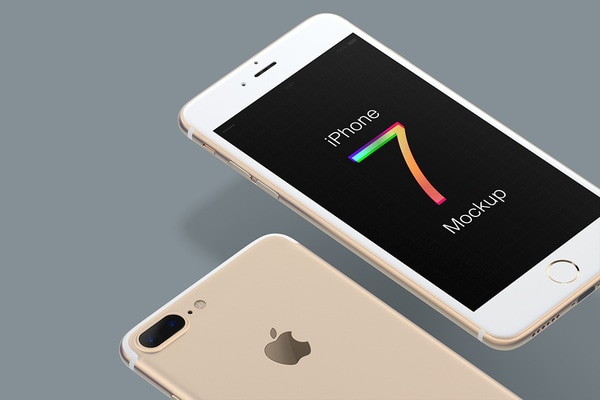 'Free iPhone 7 Plus Mockup available exclusively on Dribbble. Wallpaper was created by Nina Geometrieva.'
Free vector mockups of the new iPhone 7 and iPhone 7 Plus, including Jet Black, Black, Silver, Gold and Rose Gold colors. Intended for use by designers to mock-up their user interfaces. It also includes Smart Objects for adding your own screenshots to the phones.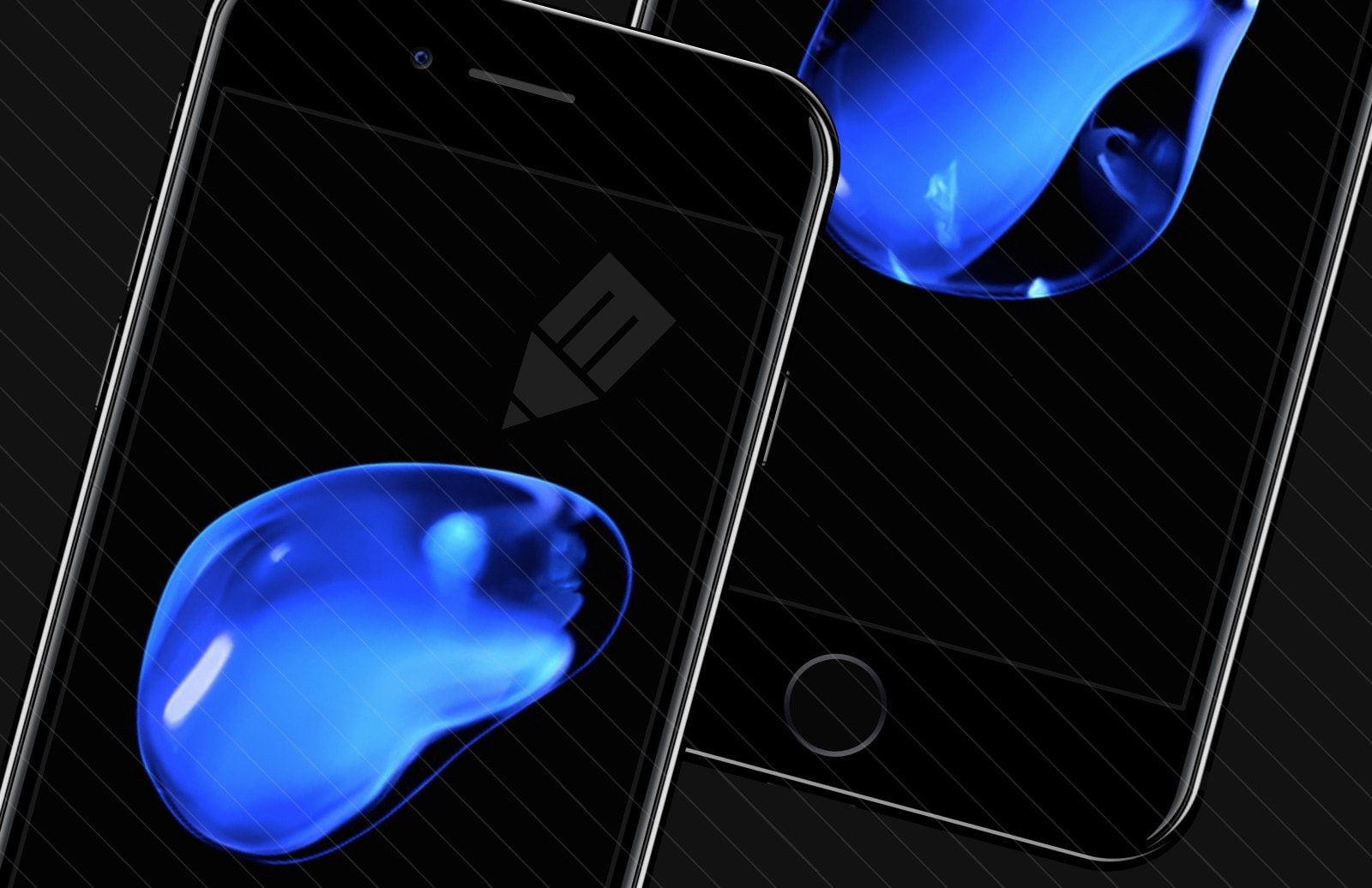 Show off your screenshots, graphic design work or application UI's from a tonne of stunningly rendered angles with what's described as 'the best Free iPhone 7 Mockup PSD'.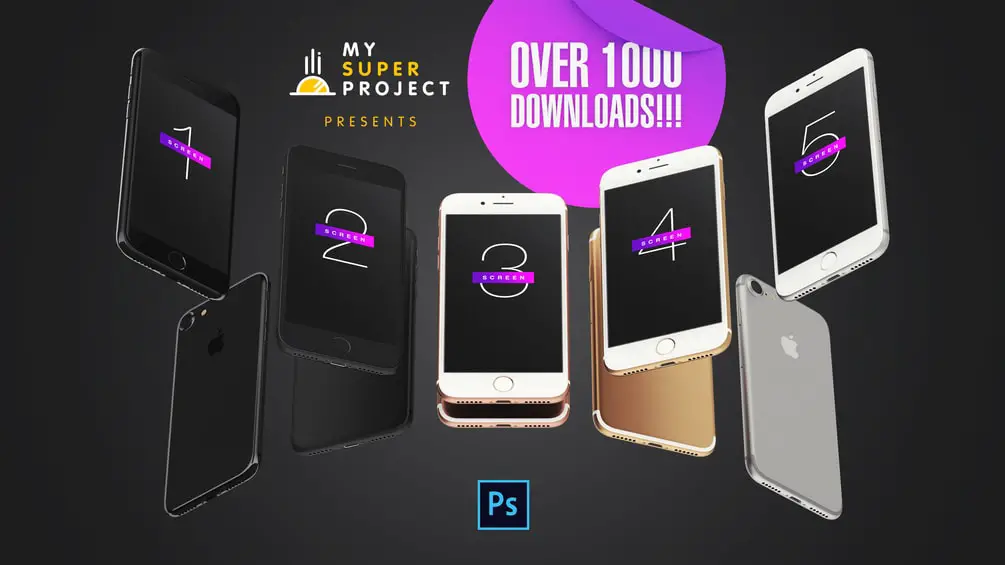 'Apple has finally unveiled long-awaited iPhone 7 & we're really excited with our new freebie. This is the new iPhone 7 Mockup PSD ('Jet Black' color) from our iPhone mockup series.We've also included two hand-hold views to let you showcase your design in style.'
'Present your iOS app design on all new iPhone 7 –
FREE. 
4 Mockups included in PSD Format. Images source:
 Apple's Official Website
'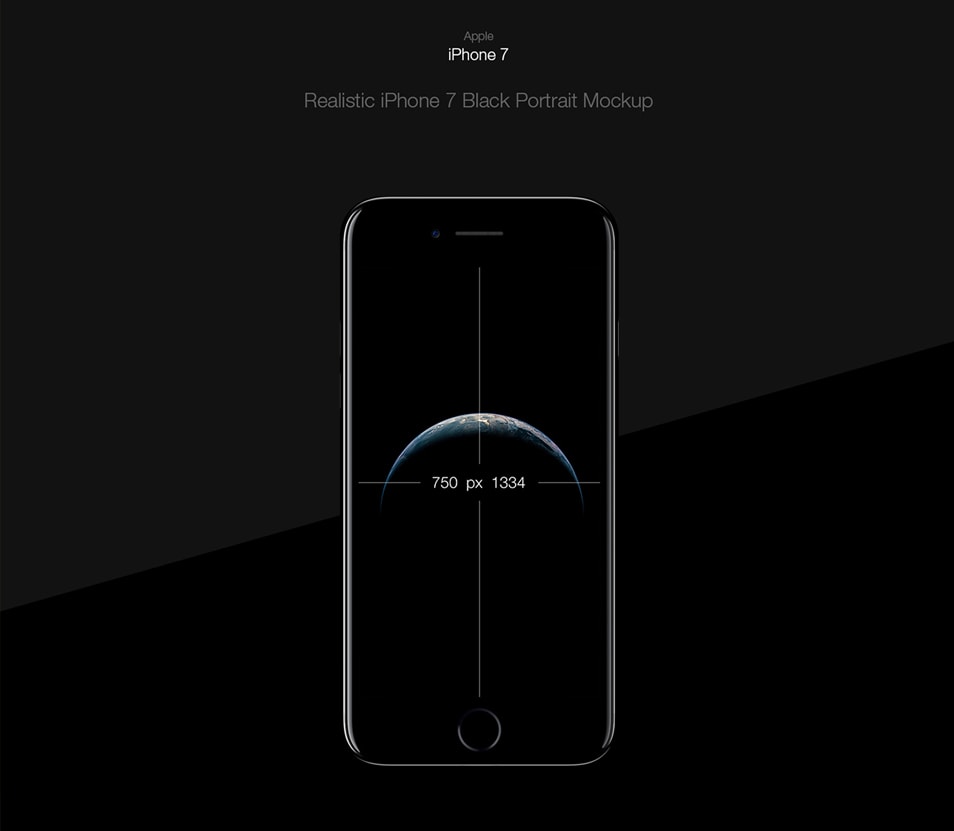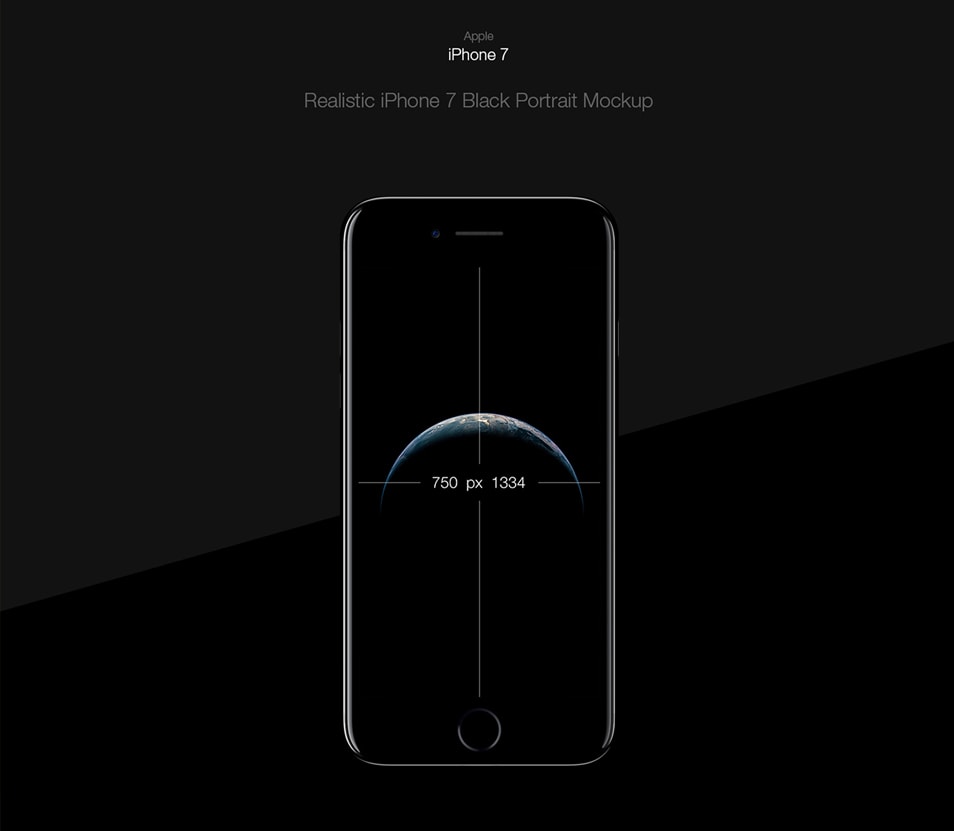 'Looking for an iPhone 7 or iPhone 7 Plus mockups for free… here are some collections for iPhone 7 and iPhone 7 Plus Mockups which are available in all colors as you can see on the screenshots, provided in front and back views as a separate object. Choose what color you like to showcase your apps or display it on your online store.'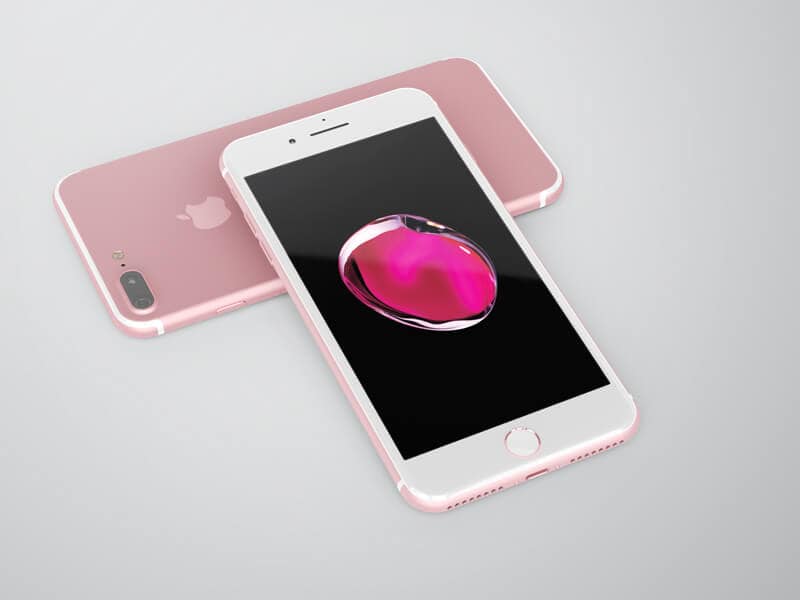 'Free iPhone 7 mockup template in photoshop psd format that is easy to edit with smart objects.'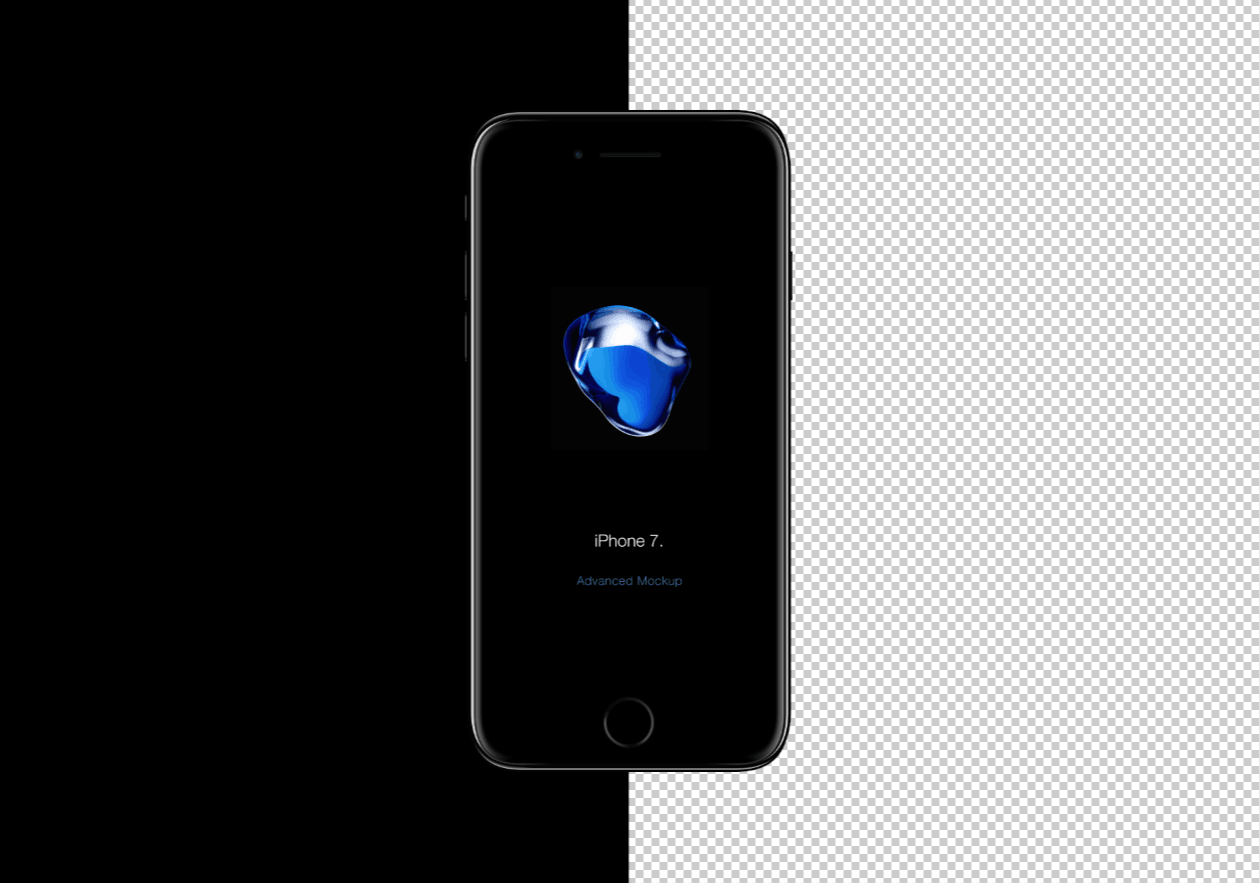 'The last few days we've been running around the streets of Munich trying to catch the best angles of the new iPhone 7, as always you can easily replace the screens by pasting it into the smart object.
We're thrilled to see your work in the mockups, so feel free to rebound. What are you waiting for?'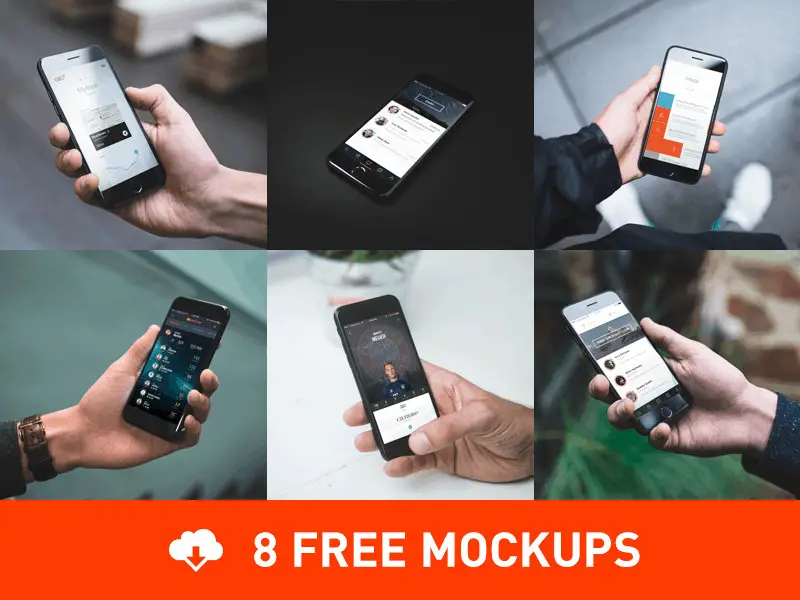 A multi-angle iPhone 7  PSD format that makes it super easy to throw together realistic, high quality mockups set against background, highlights and shadows that can be separated.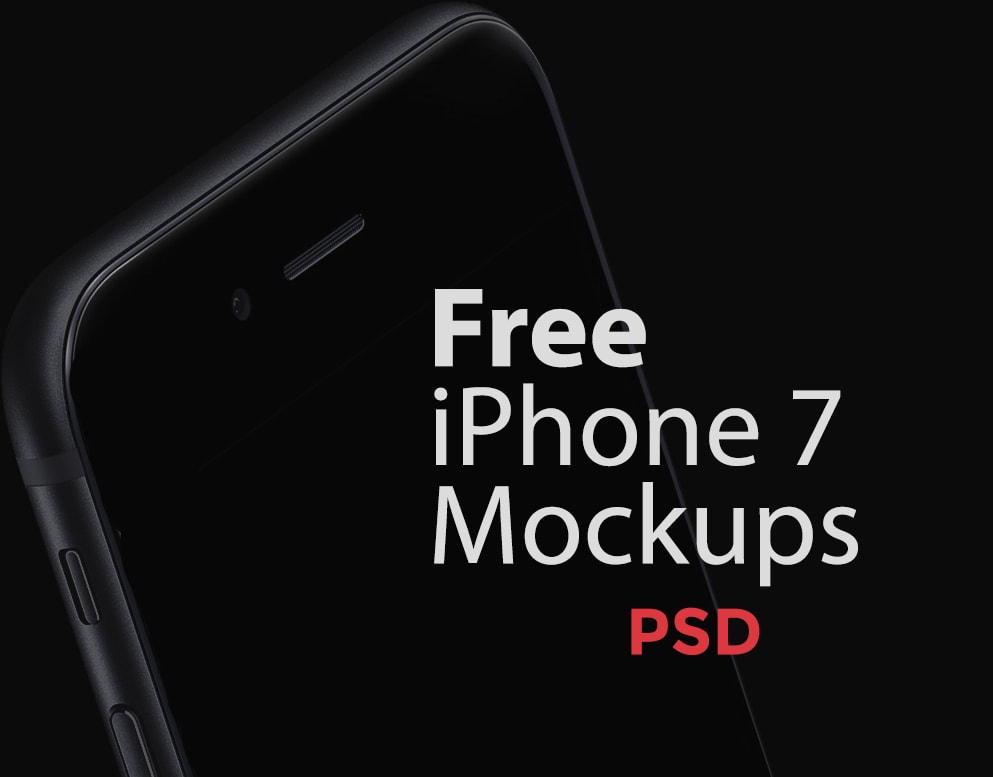 'A high resolution photoshop document of the Jet Black iPhone 7 Plus for app design mockup and presentations.'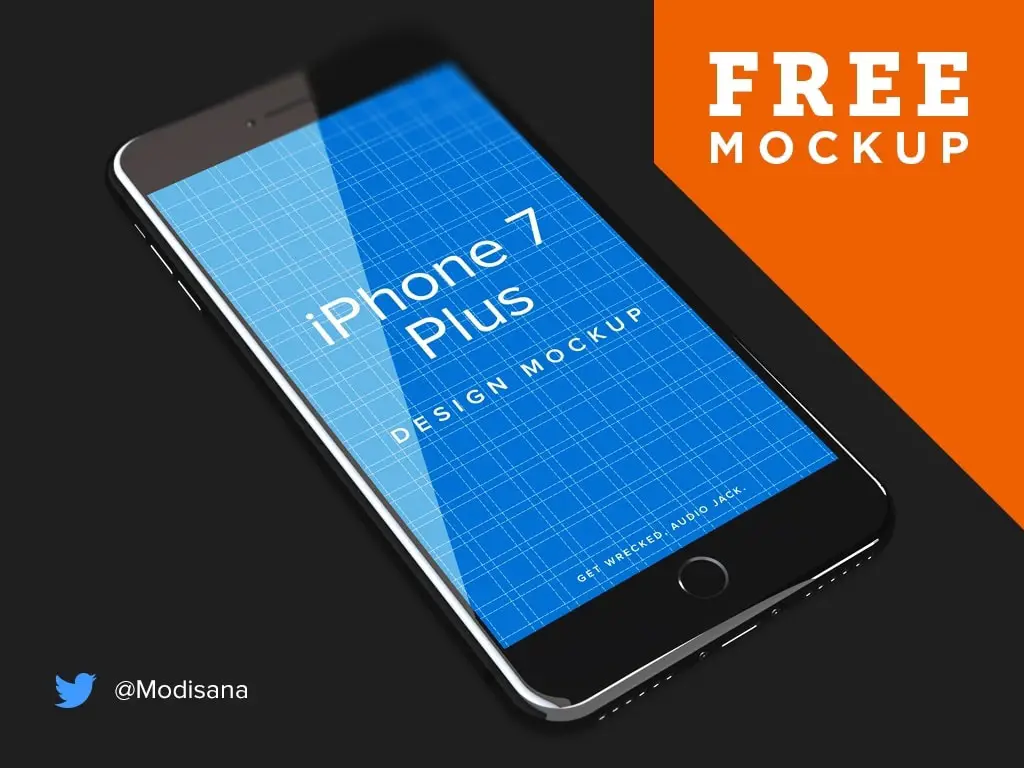 'A 4000 x 3500 px sized PSD file featuring mockups of the iPhone 7 and 7 Plus: back and front. Use the smart layer to drop your content.'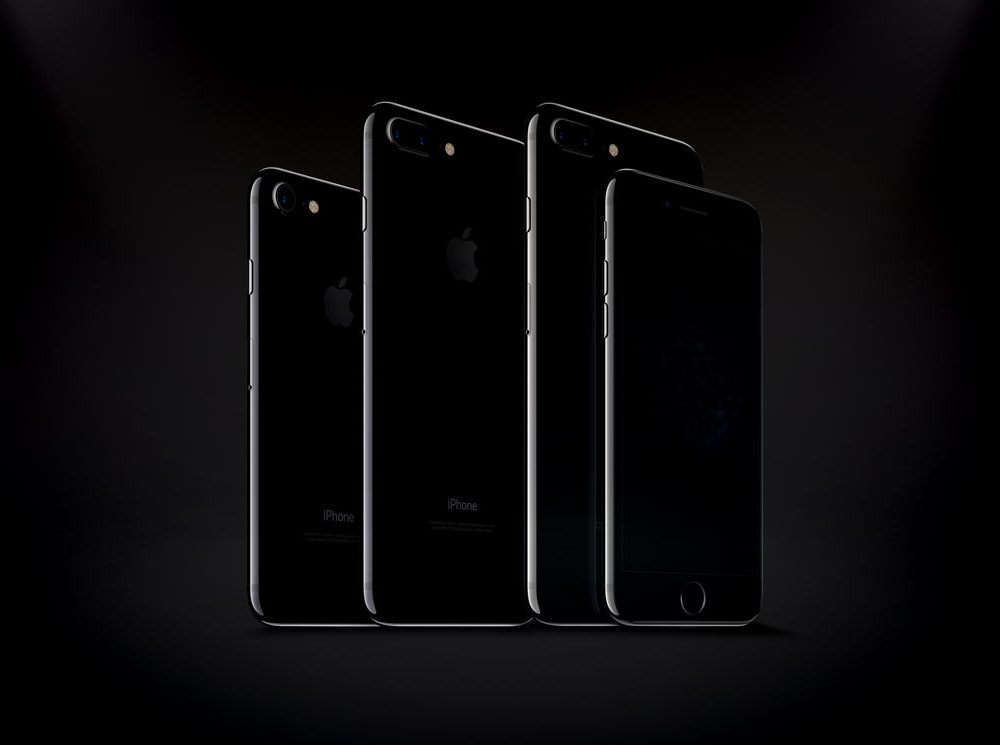 'Here's a subtle iPhone 7 mockup PSD. The screen is a smart object so you can swap in your own screens. Several background color variations included and simple to swap in your own color.'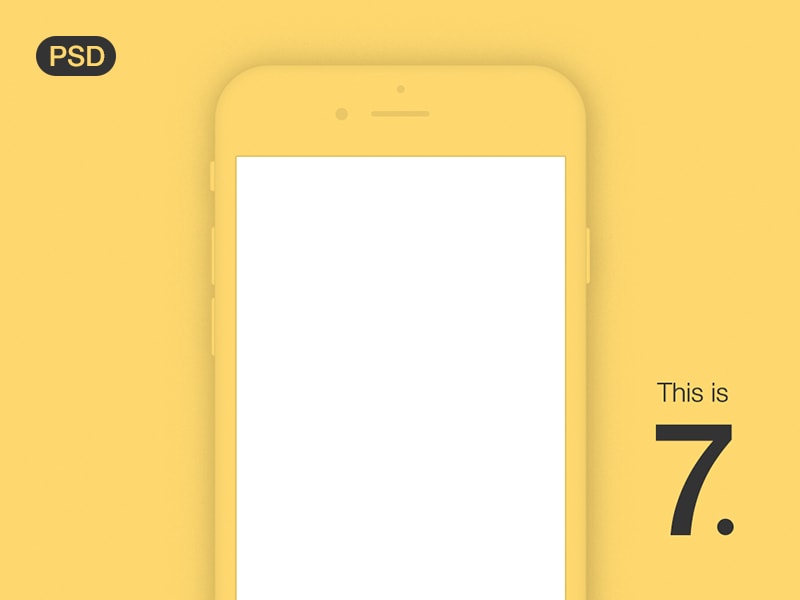 'iPhone 7 mockup freebie for both Sketch and Photoshop. It's free to download but if you find my work useful, buy me a coffee! 🙂 You can name the price.'