We've catalogued the best free 3D Fonts available online – each is super easy to download and ideally suited to web and print projects.
Really great, unique and budget conscious lead and display fonts are hard to find, which is why we decided to look into what free 3D options there are out there. And it turns out, there are plenty. We found loads of amazing examples of pixelated, low-poly and vintage 3D fonts, perfect for graphic design work with both retro and contemporary leanings.
Love the look? You might also want to check out our lists of the best free glitch and low-poly fonts.
This great free low-poly is the ideal hipster friendly, on-trend addition to any designers arsenal of display fonts. It's triangulated peaks and troughs form a cool tech-y, convincingly three dimensional aesthetic.

RIDGE is a great free typeface inspired by contemporary digital art trends toward low-poly, retro-influenced, 3D typography.
UGO is a free font design with different combinations – 6 Layers, engraved, 3D, rain, shadow, line, Pois.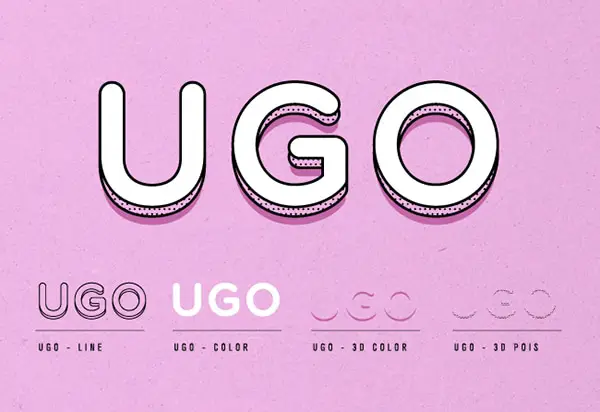 LevelRebel was made as an entry for Fontstruct's 2014 Gamecomp. It can be downloaded for free from the Fontstruct website (requires login) and comes with a non-commercial no derivatives creative commons licence. LevelRebel is a monospaced, 48-pixel high, birds-eye view, horizontally layered, isometric pixelfont. The uppercase faces to the left and the lower case faces to the right. It could work as a title font for a game with a retro 3d feel and something about mastering levels, climbing storeys, stacking towers or sliding bricks or bars.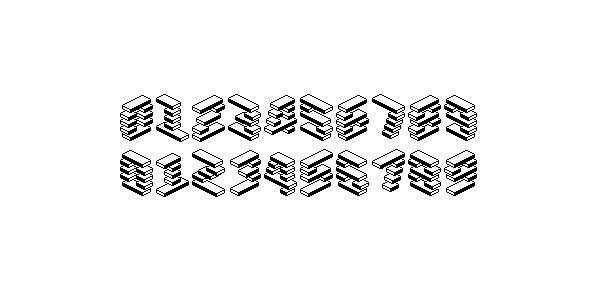 Extrude is a similiary pixelated font that plays on retro video game design tropes. It's blocky, low-res was sculpted in BitFontMaker2, an online tool that lets you created your own pixel fonts. It would be ideally suited to a digital or print project with retro, tech-y leanings.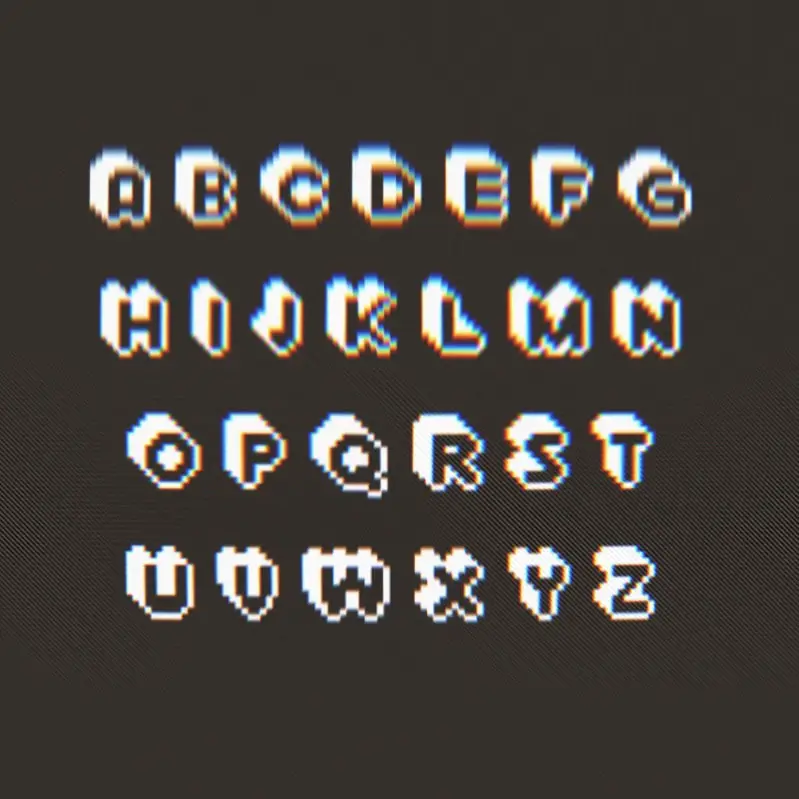 'This typeface is display, bold and has the Kanye West attitude. It has 7 different versions. Regular, inline, 3d, sliced pattern, soldier pattern and a drunk brother who is sometimes wasted. Each (except inline) has 2 different styles, depending on using small or capital letters. Posters, Sweatshirts, magazines, cd covers, illustrations, motion graphics they all love this type. Total it has more than 1400 unique glyphs.'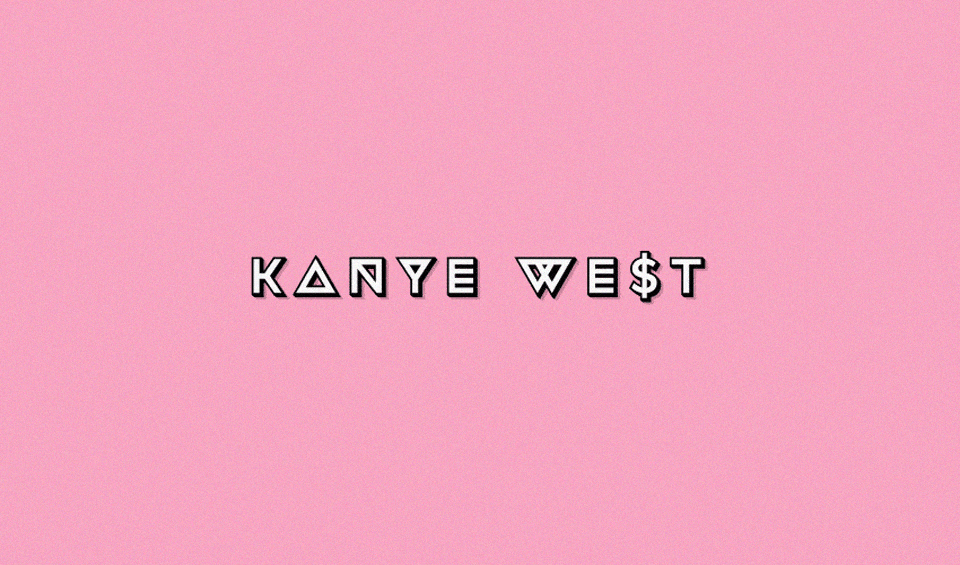 'Sahara is a sans serif bolded modular display font with a shadow/3D effect added to it, the font was based on the title of a film with the same name,from the late 20's.'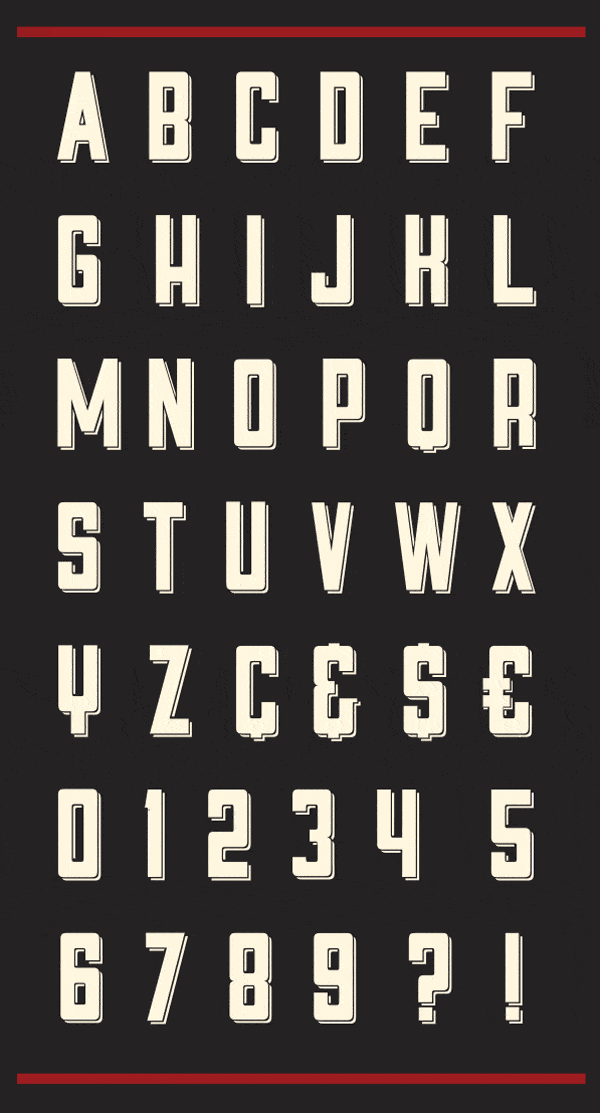 A unique free 3D font put together by Paul Reis, who has created a really interesting stacked effect by cleverly stacking 3 characters, one on top of the other.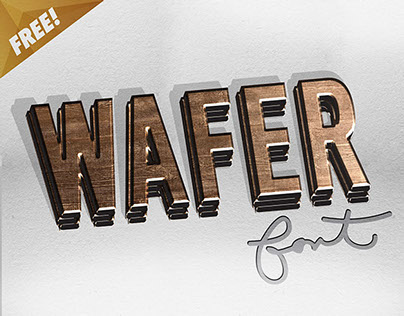 'Mexcellent is a tri-linear stripe font. You can combine layers to create interesting color effects. Mexcellent Regular was designed with tighter spacing & vertical metrics than the other layers. If you want to stack layers on Mexcellent Back, use Mexcellent Middle and Mexcellent Outside instead.'
'These fonts include a license that allows free commercial use: sometimes referred to as a desktop license. This allows you to install the fonts on a computer and use them to create posters, web graphics, game graphics, t-shirts, videos, signs, logos and more. Read the license agreement for details.'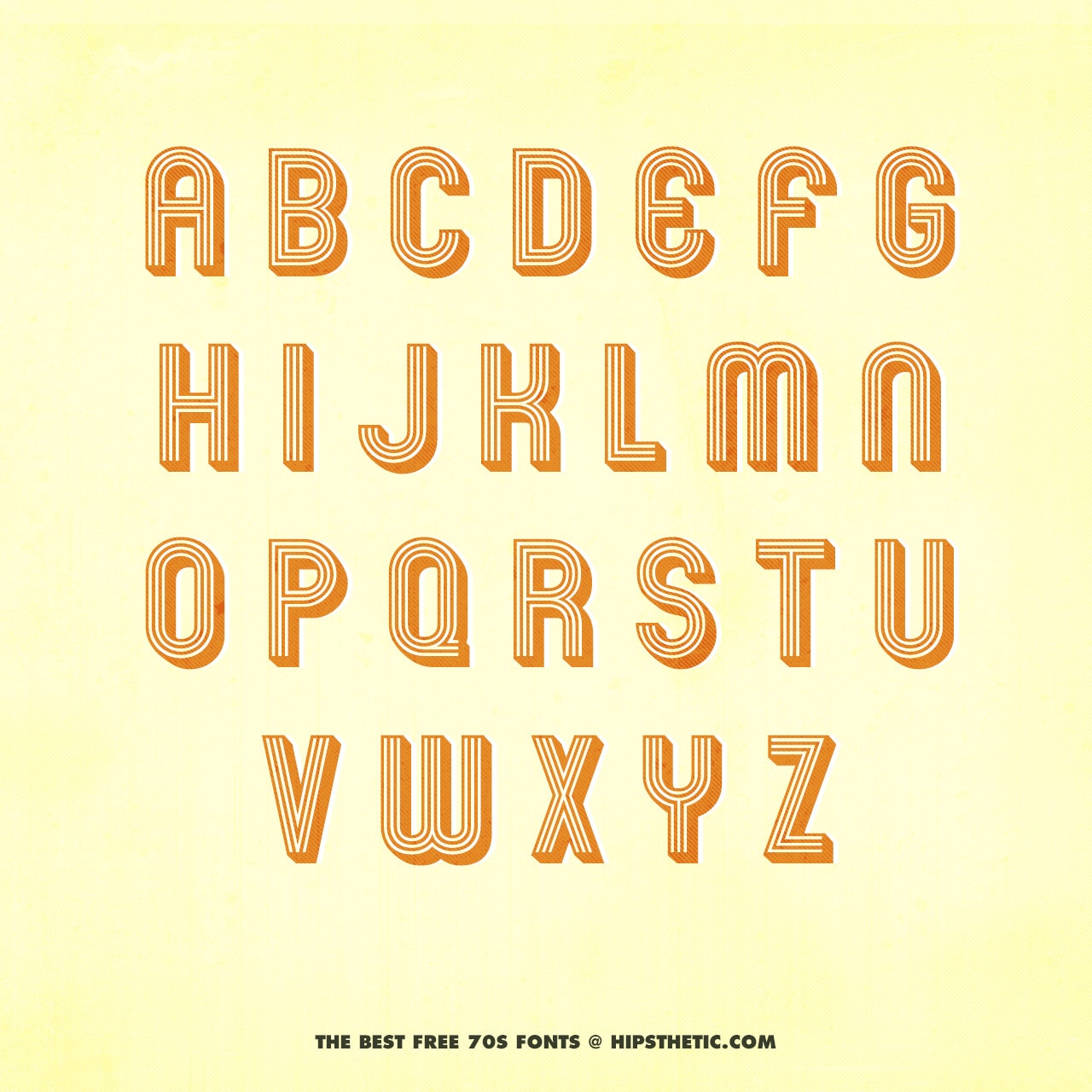 'Decorative sans serif free font. He brings us some unique "old style" feeling which is presented in contemporary curves that make the font applicable for both – retro and modern designs. Tetra contains both – regular sans serif and decorative font styles. Have fun!'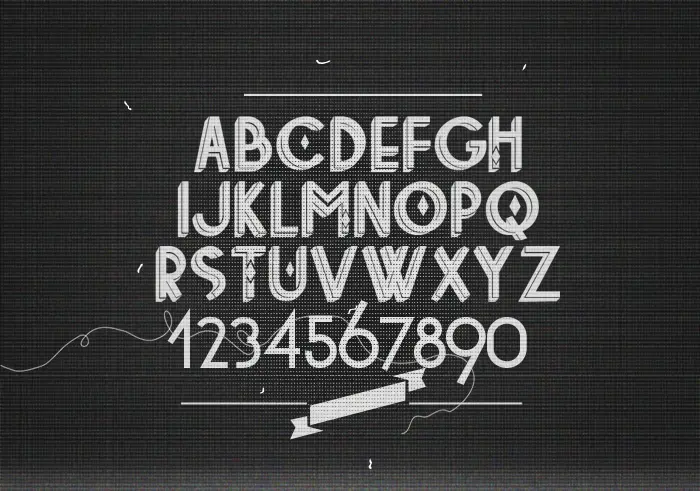 'Modular font developed on FontStruct and redesigned afterwards on FontLab Studio. The volumetric shapes were inspired on the cities environment, straight lines with huge contrast.'