Are you into using different fonts? Have you ever been in a situation wherein you have this certain font design in your mind, but you just don't know where to find the font or how you can identify the font? Well, we are here to help! There are a lot of fonts out there, and sometimes it can get overwhelming, which is why we decided to create this list. But we do know that fonts are everywhere so narrow down this list we will tackle three different platforms where you can find fonts for Photoshop, using images, and how to add fonts in your Cricut Design Space. These ways on how to get fonts or find fonts are all free to use and accessible to everyone. If you're interested to find out how to find fonts, check out our list below!
Find Fonts Online
We're pretty sure a lot of people already know that finding fonts online is the best way to expand your font library. There are a lot of ways that you may do so, like going to font websites like google fonts, fonts DA Fonts, 1001 fonts, etc. These fonts offer free font downloads that you can easily use for personal use. If you are looking for more premium fonts, you can head over to paid font websites. For more difficult fonts to find, you can always try a font finder with image that will definitely make your font finding a lot easier!
How to Find Fonts in Photoshop
Interestingly, you can find fonts within the Photoshop software using the font finder from image method. It won't exactly give you the exact font name that you're looking for, but it gives you the closest that they can find based on your image. Do take note that they use fonts that are only part of the Adobe Typekit. If you want to know how to find fonts in Photoshop, follow these steps below:
Step 1: Select a photo with the font you want to find in Photoshop
Step 2: Load it up and open the image in Photoshop. Once opened, select the Rectangular Marquee Tool and select the text are of the image that you want to identify.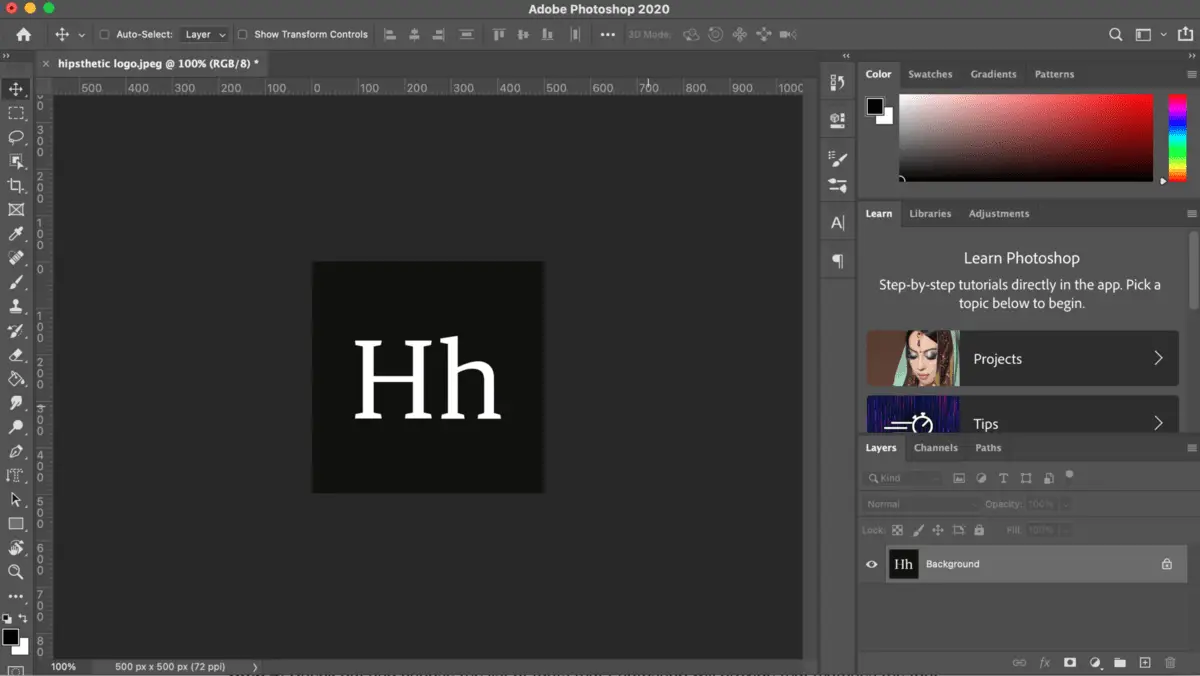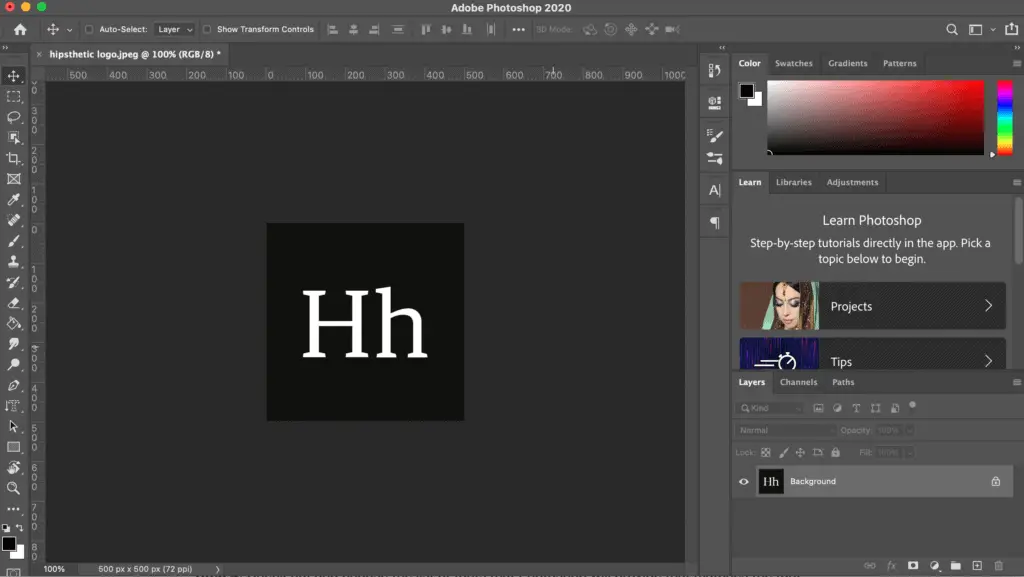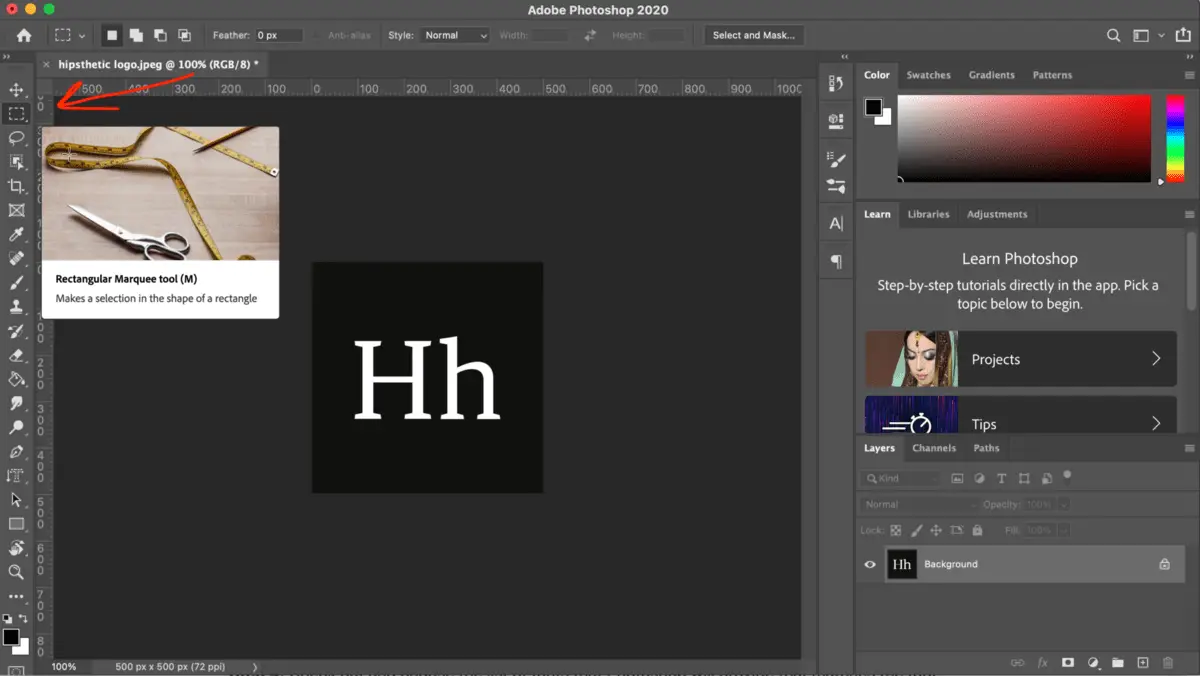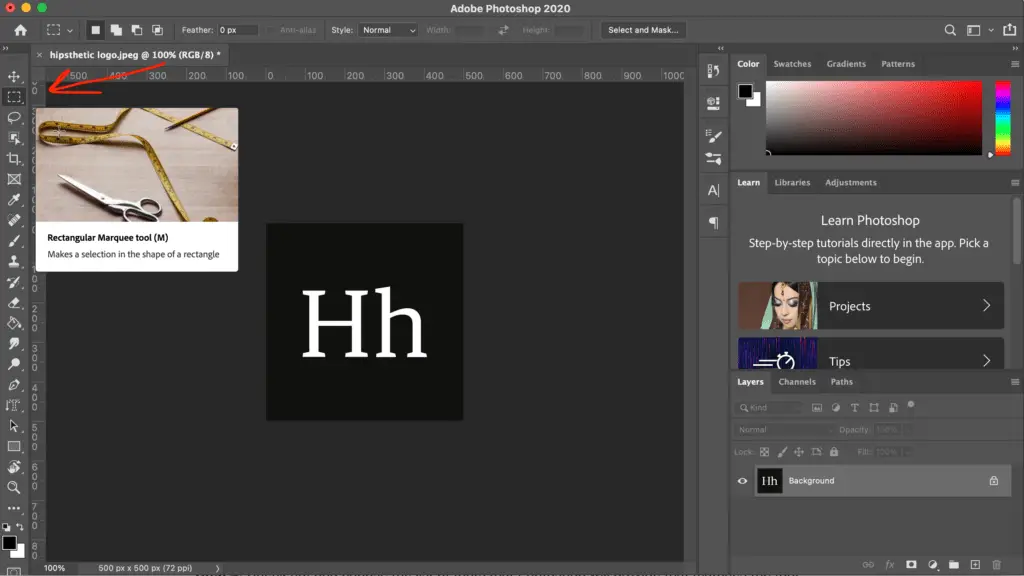 Step 3: Go ahead to the tool bar and click on "Type" then "Match Font"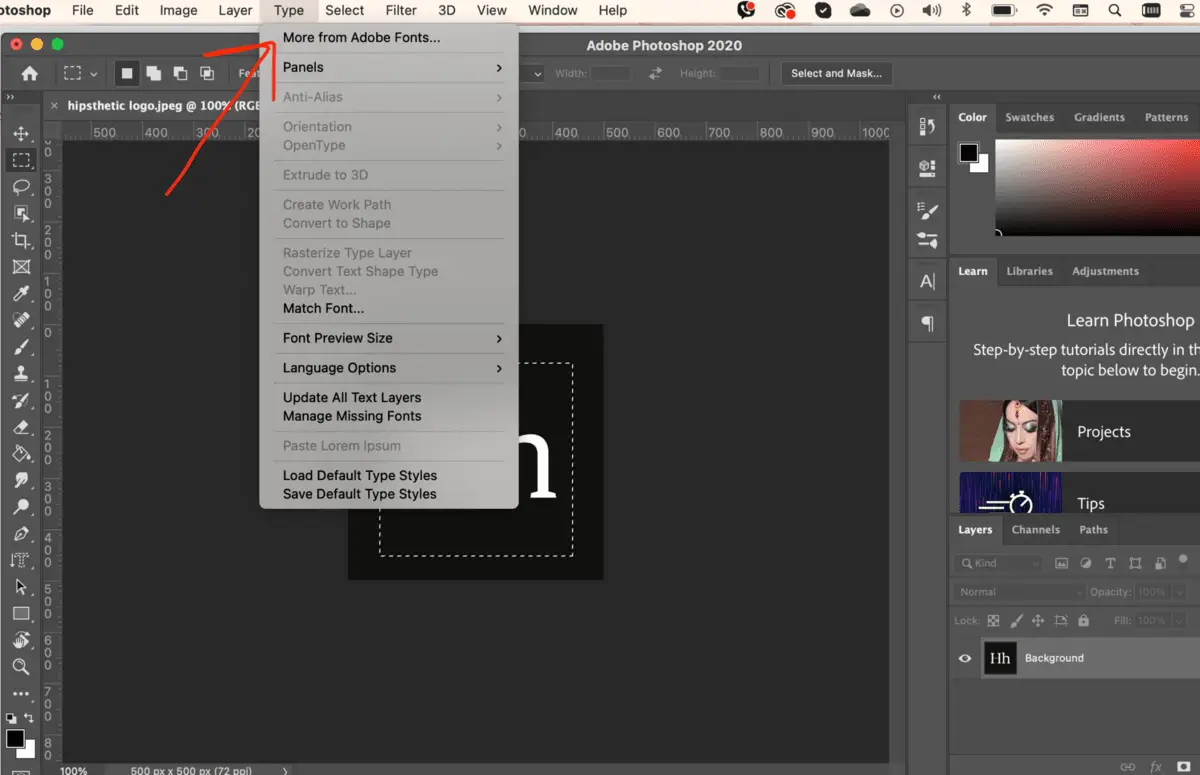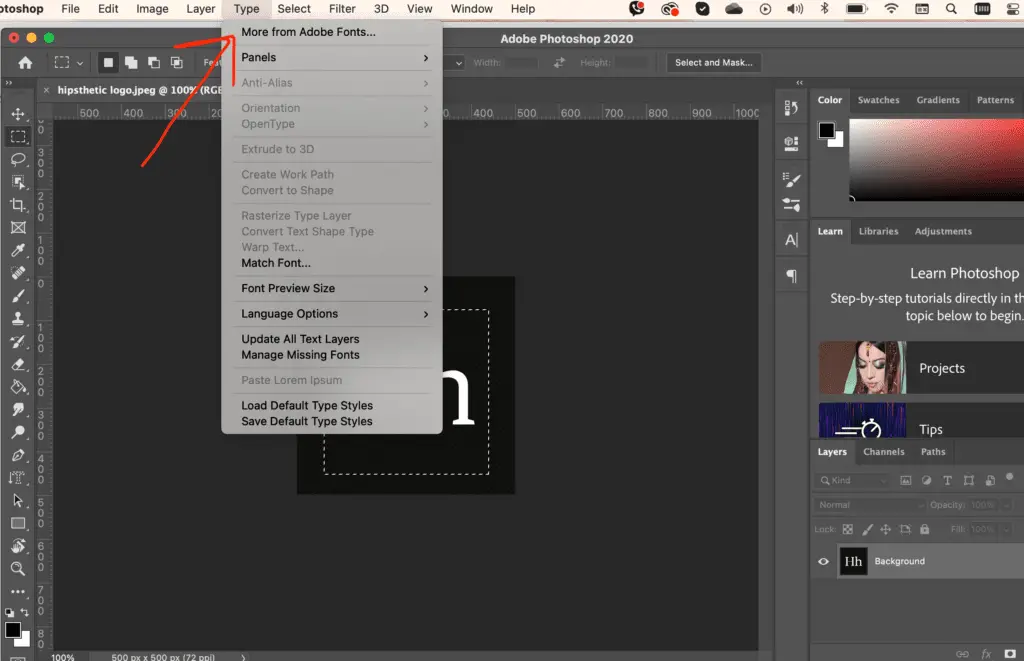 Step 4: Check out and choose the list of fonts that Photoshop will provide that matches the font on your selected image.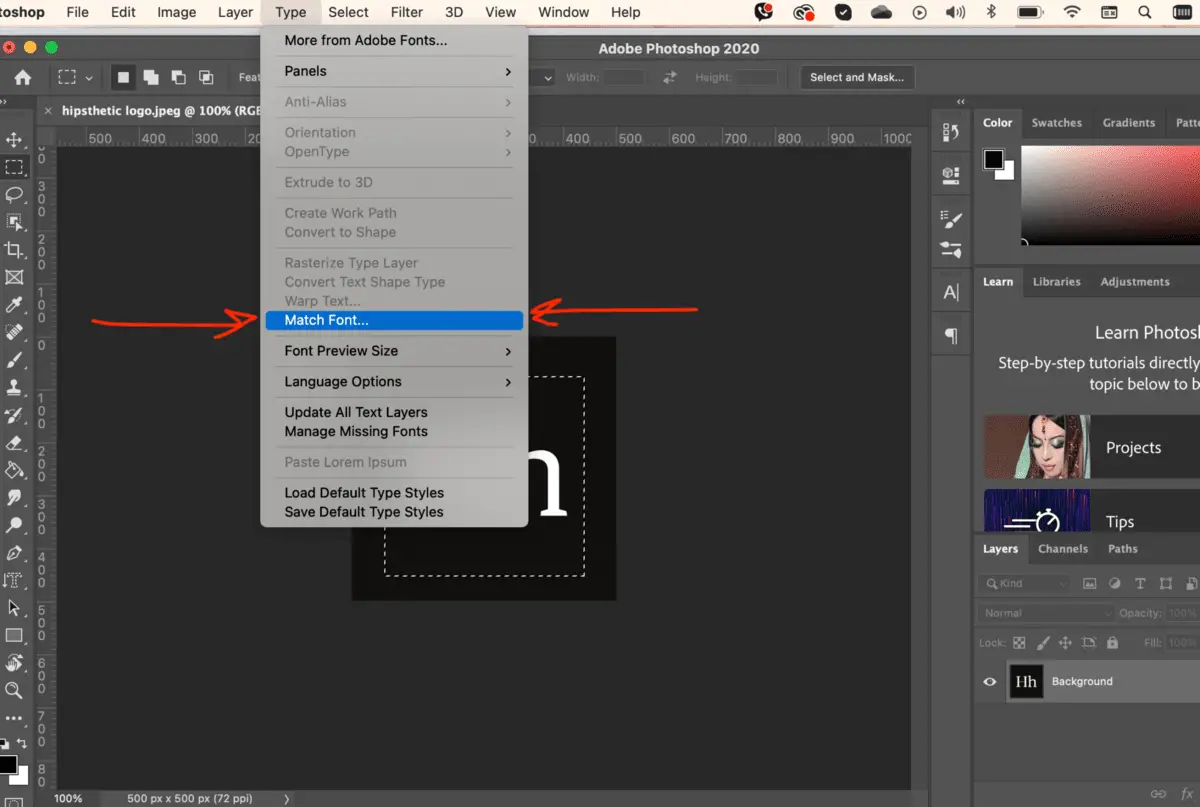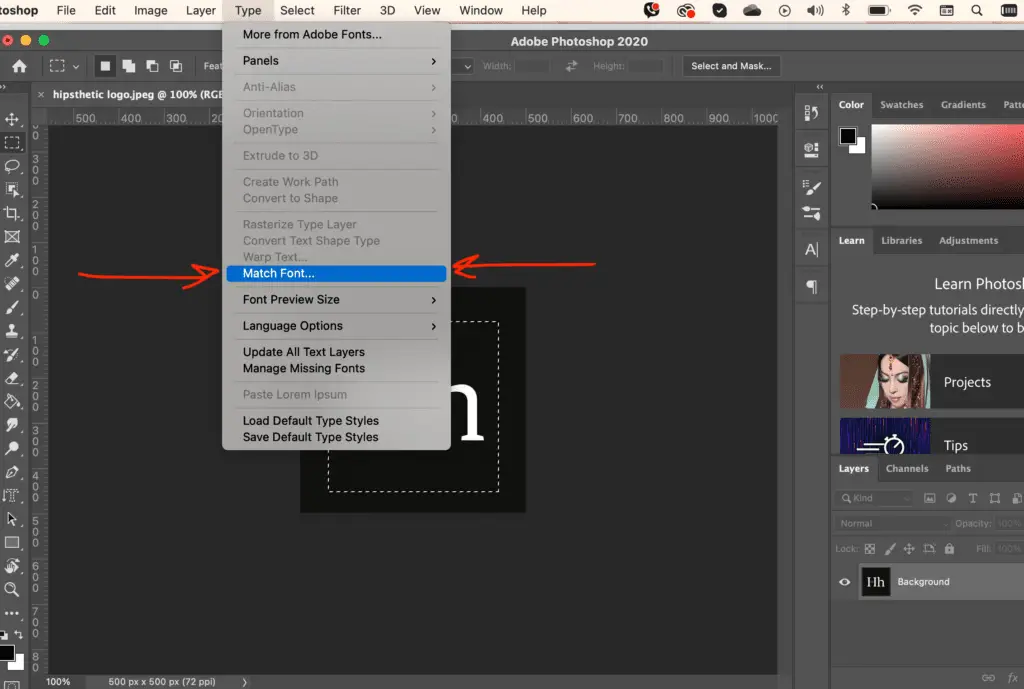 Step 5: Use your matched font and enjoy!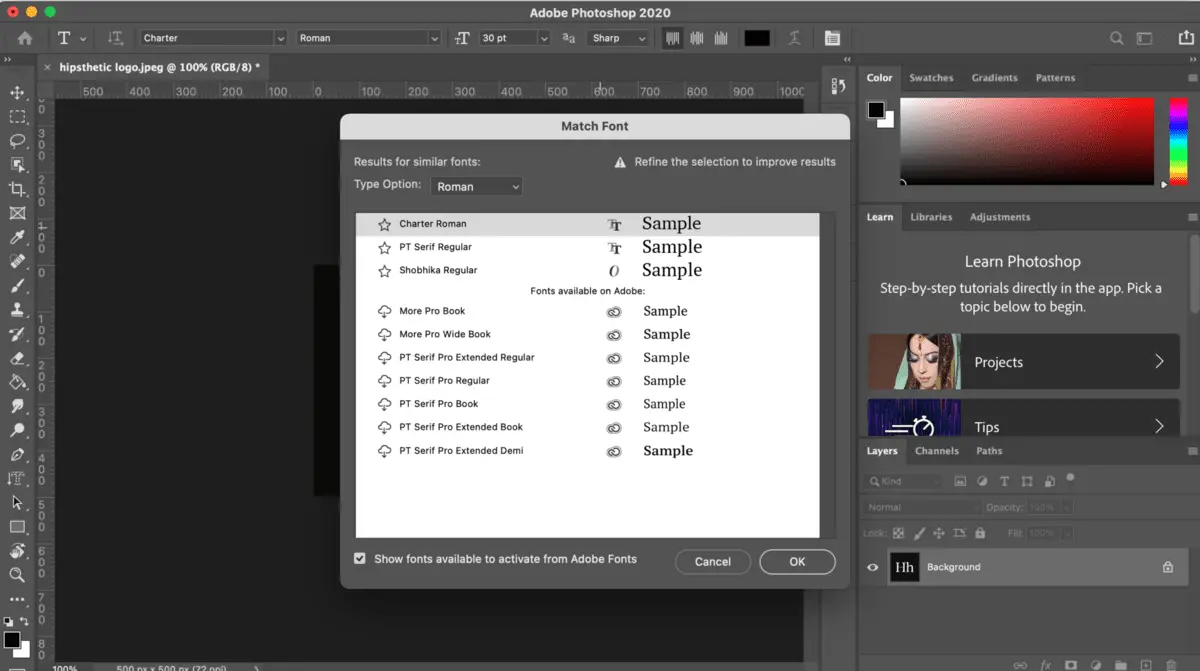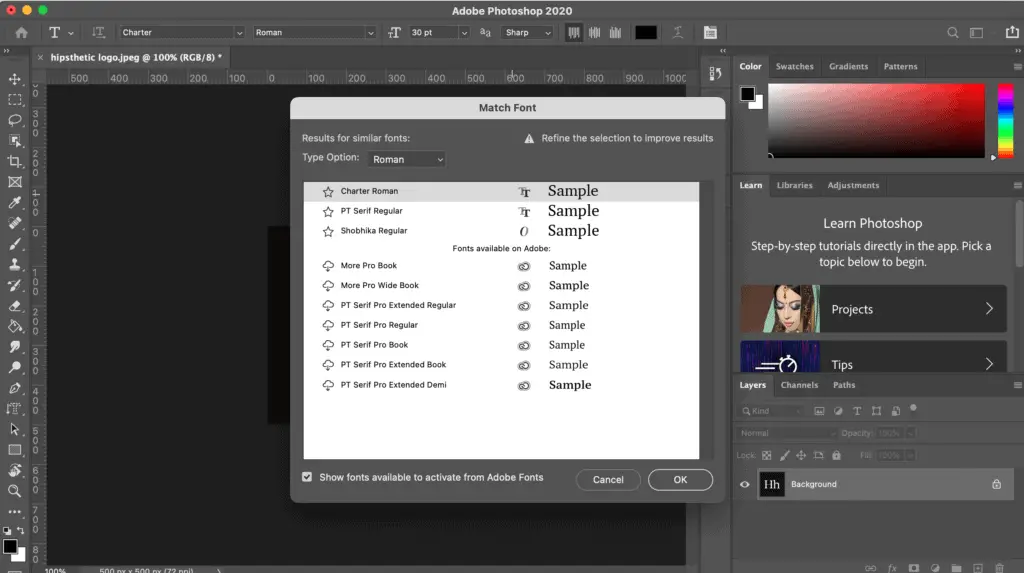 How to Find Fonts in Image
Have you ever found yourself wanting to know a certain font that you saw in a print ad, magazine or even an image online? Well, guess what, it's very much possible and easy to find out fonts through images through image to font finders!
These font finders are all available to use online for free, and easily accessible through phone, laptop or tablet. We're listing down here our top three image to font finders that we love to use!
Font Identifier
This image to font finder is run by Font Squirrel. It's free, easily accessible and very straightforward to use!  Click here to try it out!
Script Font Image to Font Finder
If you're particularly looking for a script font, this image to font finder run by MyFonts is your best bet. The font finder is free and easy to use, and claims that it works well with connected scripts! So if you're looking for a cursive or handwriting font to identify, better try this one out! Check it out here.
Find the Font
This font finder by image declares to be the best font finder out there. It comes with an option for a premium membership, or you can sign up for their free trial. The font finder is simple and easy to use and gives you a variety of fonts that match your image.  Click here to try this out!
How to Get Fonts for Cricut
Cricut is one of those tools that you just have to have when you're a DIY buff or simply a crafts enthusiast. The software of Cricut provides you with Cricut Design space where you can edit and make your designs. Design Space also comes with a few fonts in the system, but if you're looking to add more fonts to use in your Cricut, you can definitely download any font online, install it on your computer and add it to your Cricut Design Space. Here are some steps on how to incorporate your download fonts on your Cricut Design Space:
Step 1: Download the font that you'd like to use and install it in your operating system (Windows or Mac OS)
Step 2: Open Cricut Design Space ( Note that it is essential for you to start Cricut Design Space after you've downloaded and installed your fonts to make sure that the font loads appropriately.)
Step 3: Place your mouse on the left-hand side and select "Add Text."
Step 4: Type in your text then select the "font" dropdown.
Step 5: You'll see that all fonts will appear, then on the upper part of the taskbar, select "System"
Step 6: You can choose the fonts that you've downloaded and installed in your system from step 1.
Step 7: Enjoy!
Finding Fonts
We hope you find these methods of finding fonts useful to expanding your font library. For more fonts check out our font lists!