Fonts play a crucial role in the visual appeal of any design work, whether it is for print or digital media. A well-chosen font can convey a message and evoke an emotion, while a poorly chosen font can detract from the overall design and make it difficult to read. While there are numerous free fonts available on the internet, investing in premium fonts can make a significant difference in the quality and effectiveness of your design work. In this post, we created our top favorite fonts to buy that we think are worth the investment, check out our list below!
What's the Difference Between Premium Fonts and Free Fonts?
Premium fonts are designed by professional type designers and undergo rigorous testing to ensure their quality and functionality. They offer a wider range of styles and variations that are not typically found in free fonts, allowing designers to choose a font that best fits the overall theme and style of their work. Additionally, premium fonts often come with additional features such as ligatures, alternate characters, and multi-language support, which can enhance the visual appeal and readability of a design.
Why Should You Buy Fonts
By investing in premium fonts, designers can improve the professionalism and effectiveness of their work, as well as save time and effort in the design process. While it may seem like an unnecessary expense, the benefits of investing in premium fonts are well worth it in the long run. So the next time you're working on a design project, consider the impact a premium font can have and make the investment in your work
Discopia is a font that has been designed with inspiration from futuristic and techno-based designs that are currently trending and upcoming. This font is ideal for use in various applications such as branding, game design, synthwave, vaporwave, futuristic contemporary typography designs, and anything that requires a boost to a futuristic look. With its sleek and modern design, Discopia is perfect for adding a touch of futurism to your designs!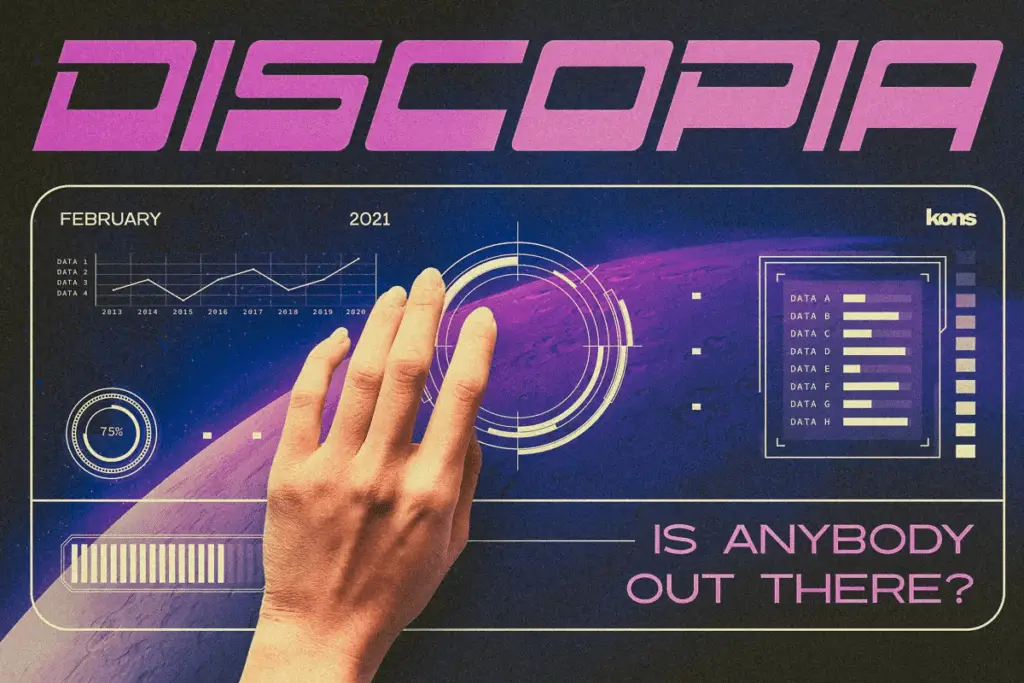 Abellaice Script Font is a beautiful and graceful font that exudes the charm of real hand lettering. This font is perfect for a variety of design projects such as logos, invitations, wedding designs, product packaging, product designs, labels, special events, and more. Its elegant and ravishing style makes it ideal for creating stunning wedding invitations and beautiful stationery art.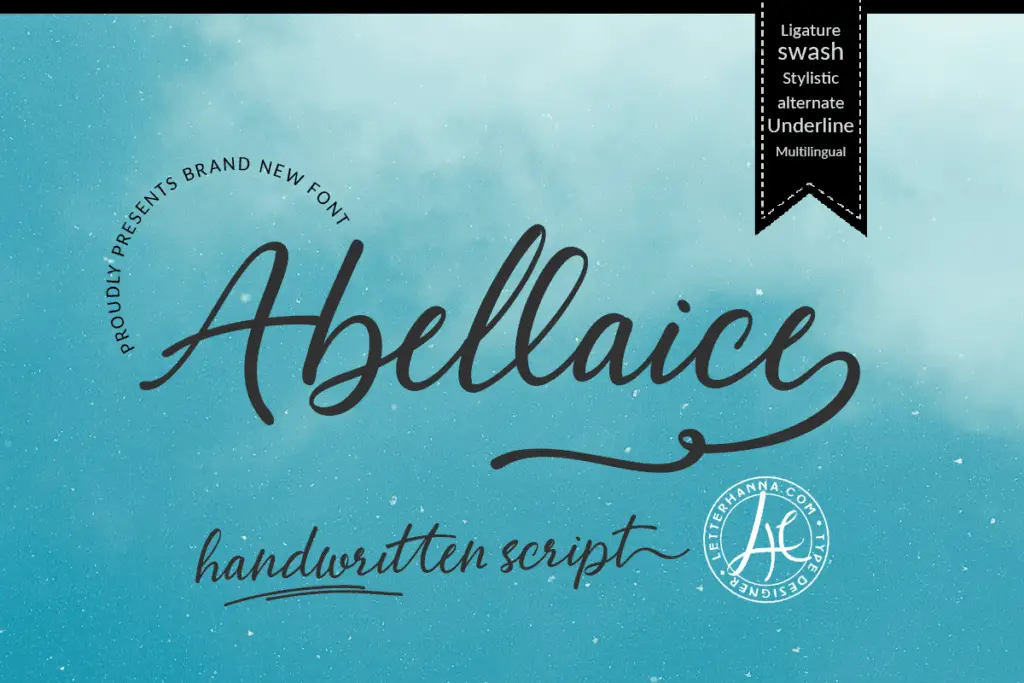 Delm is a versatile and modern clean sans-serif font family that combines originality and legibility. Developed in nine weights ranging from Hairline to Black, each with a corresponding slanted version (called 'Oblicua') The light weights are elegant and gentle, while the black versions have a softer, friendlier appearance. Delm is perfect for editorial design, branding, corporate identity, signage, and much more.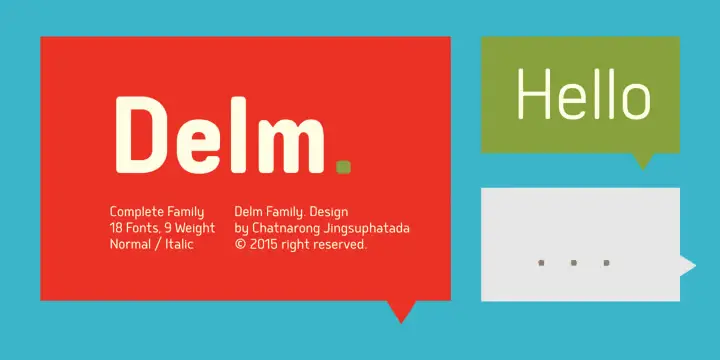 William Jameson is a stunning monoline signature handwritten font that features distinct, well-rounded letters, making it a true masterpiece. Its versatile style makes it perfect for creating spectacular designs that will capture anyone's attention. With a full set of both upper and lowercase letters, a wide range of punctuation, numerals, and multilingual support, William Jameson is a font that can be used for a variety of design purposes and will surely add a touch of elegance and sophistication to your work!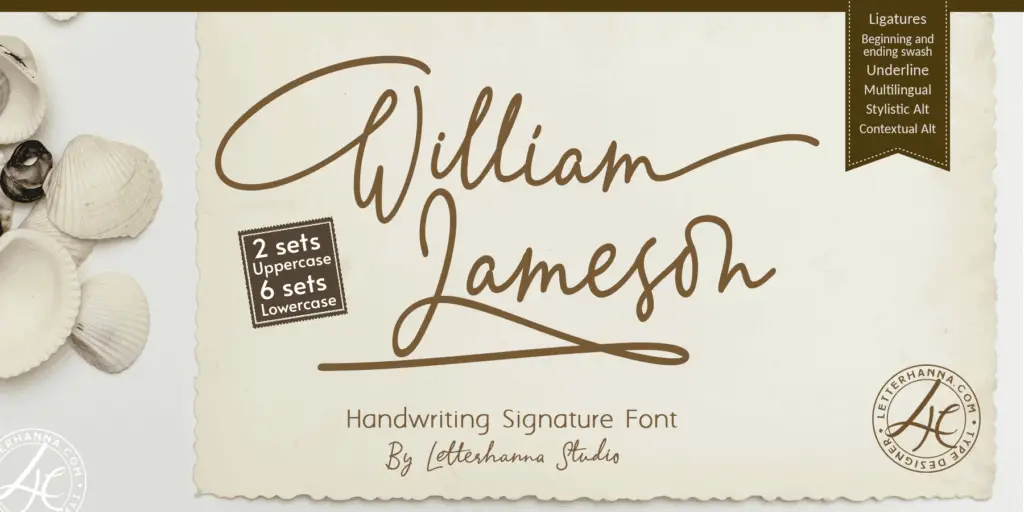 Wilden is a font that came from an inspiring vintage display, giving a classic, old-fashioned look that is based on handmade designs. This font is perfect for anyone looking for a vintage aesthetic with a unique style. This font's versatility makes it suitable for a variety of graphic design projects, including branding materials, print designs, business cards, logos, posters, t-shirts, photography, quotes, and much more. With its warm and inviting feel and unique characters, Wilden is a font that can be used to create stunning designs that stand the test of time.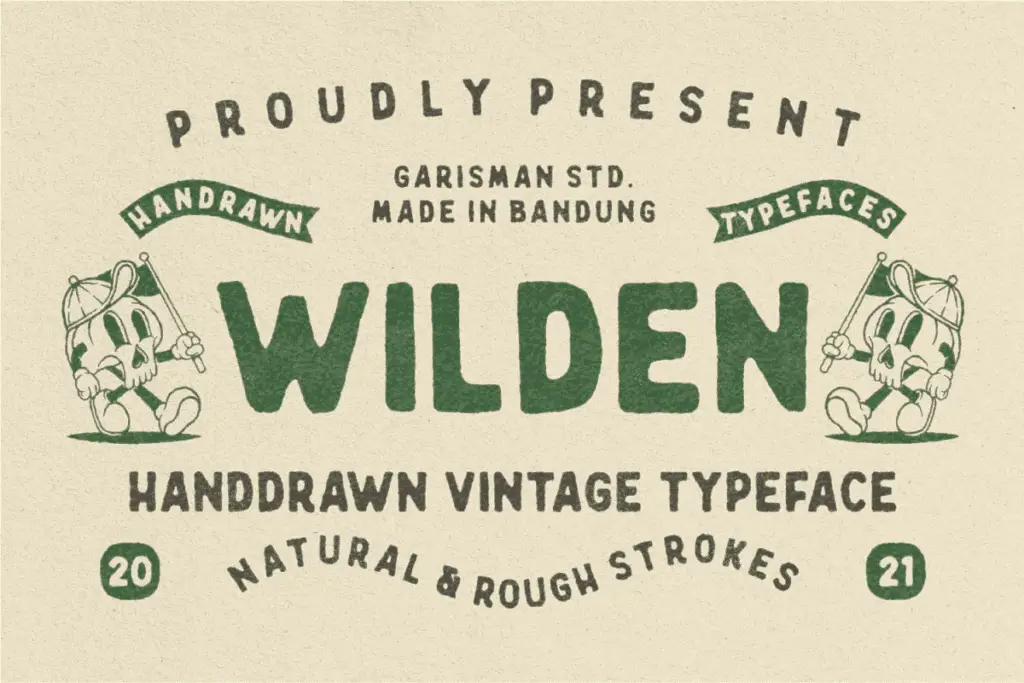 Brandon Grotesque is a sans serif font family that consists of six weights and matching italics, designed by Hannes von Döhren. The font family is influenced by the geometric-style sans serif faces that were popular during the 1920s and 30s, and is based on geometric forms that have been optically corrected for improved legibility. The font's unique design results in a functional, yet warm and inviting appearance. Whether you're working on a print design or a digital project, Brandon Grotesque is a versatile font that will elevate the overall look and feel of your work.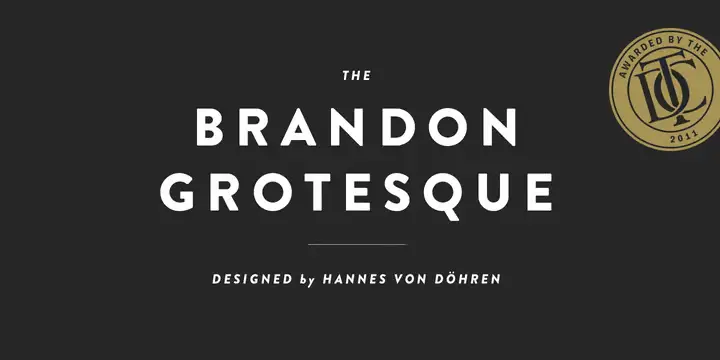 Versatile Azalea Brush is a textured brush font that uses a contemporary approach to design. This font is suitable for a number of display or decorative designs. Its unique look adds a touch of luxury to any design project and is perfect for creating stunning designs that will catch anyone's eye. Whether you're designing invitations, posters, social media posts, or any other type of design, Versatile Azalea Brush is sure to add a touch of elegance and sophistication to your work!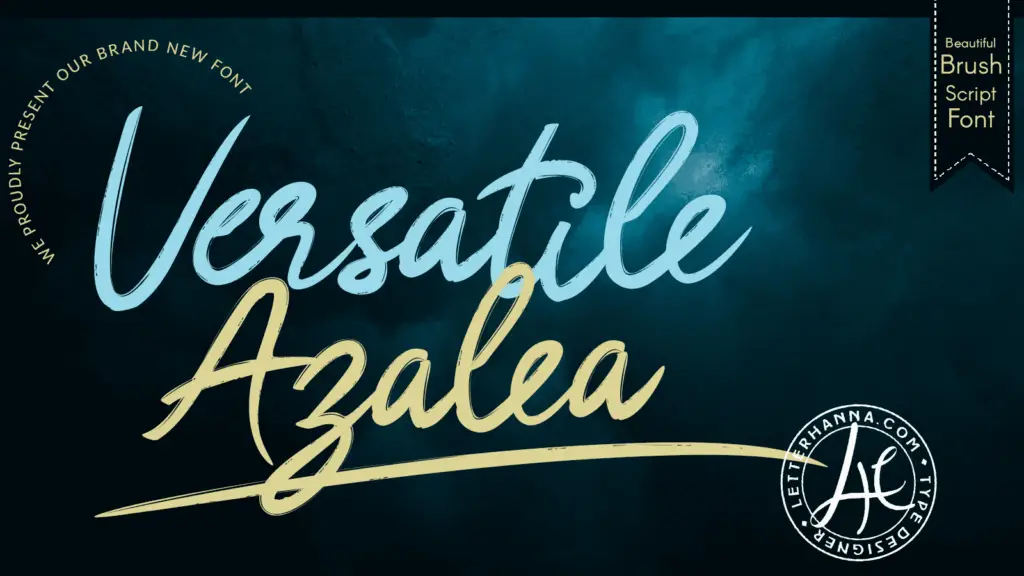 La Dolce is a chic serif font family that exudes a feminine flair. With its exquisite collection, this font will instantly elevate the sophistication of all your design projects. Upon purchasing, you will receive nine hand-drawn shapes that complement the fonts flawlessly. This display font is the embodiment of elegance, high fashion, and luxury, all combined into one. Don't hesitate to add this luxurious font family to your collection and kickstart your design process. It's a timeless font that is essential for any branding project, be it logos, wedding designs, and more!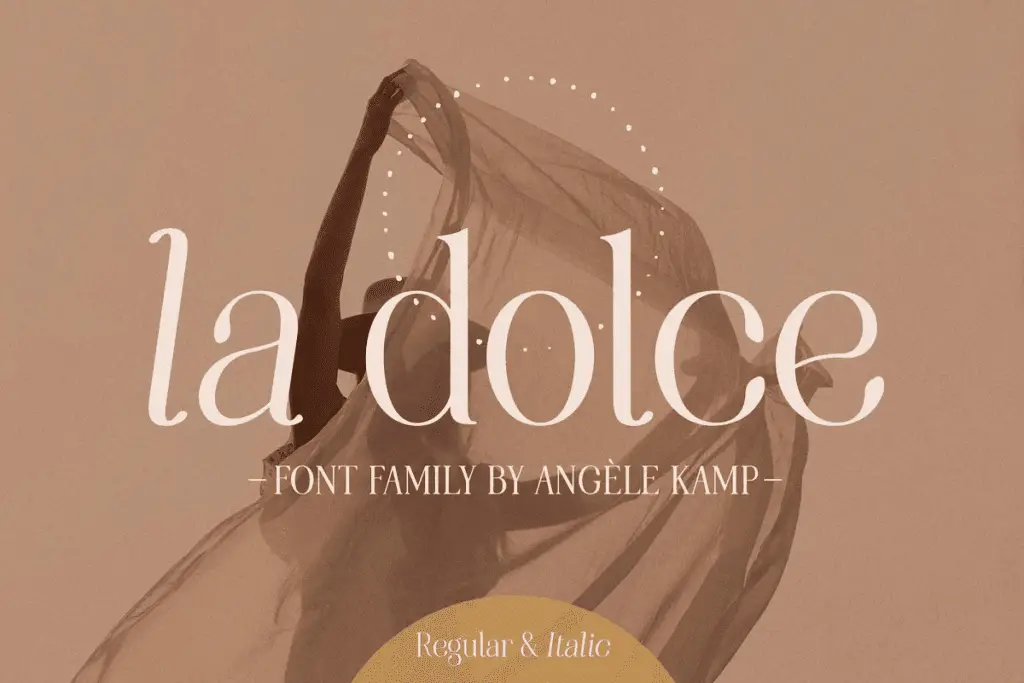 Blooming Valerian is a calligraphy font that features exquisite curves and slightly wide spacing, resulting in an elegant appearance. This typeface exudes romance and sweetness, with letters that appear to dance along the baseline. Adding Blooming Valerian to your design project will surely add a touch of luxury, making it stand out from the rest.
Typewriter Revo is a redesigned version of Typewriter BasiX, with a more polished and refined appearance. Typewriter Revo has crisp and clear contours and is ideal for continuous text. This font includes 11 extra characters and is available in bold, italic, and bold + italic versions, making it a versatile choice for any design project.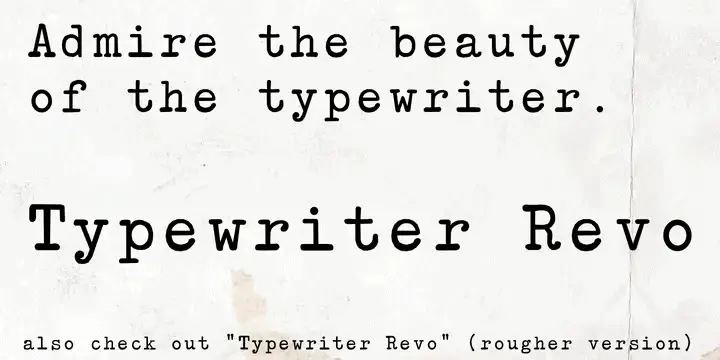 Disclaimer: Some of the links on this website may be affiliate links, which means we may earn a commission if you make a purchase through these links. However, these are products or services we believe in and have used ourselves, and we only promote products and services that align with our values and mission.