Fonts can make a big difference in the overall look and feel of your creative projects. Fonts are so crucial that sometimes they can make or break the way your designs communicate to your target audience. Luckily for you, we created a list of our favorite free Aesthetic font ideas that you can use to create eye-capturing designs. Of course, these fonts are easy to access and linked below for your convenience.
Why Use Aesthetic Fonts?
Aesthetic Fonts deviate from the standard plain and straightforward typefaces, making your content stand out and catch the eye of readers. By incorporating aesthetic fonts in your designs, social media posts, or personal projects, you can instantly elevate the overall look and feel of your text. These fonts provide a sense of individuality and personal expression, helping you convey your message in a more engaging and visually captivating manner.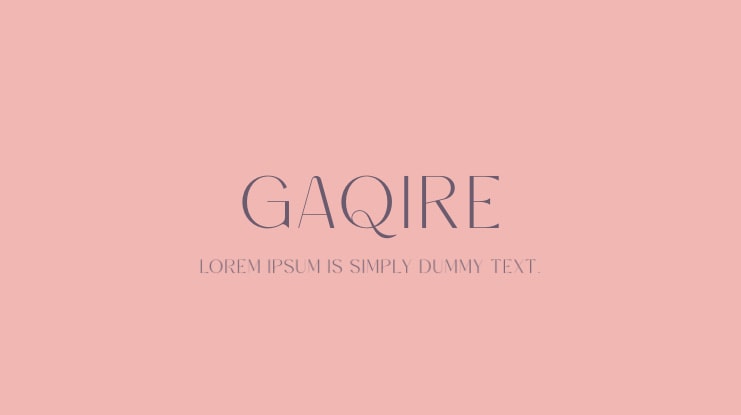 The Gaquire Aesthetic font is a sleek sans-serif font with an elegant twist. The font plays with bold, geometric shapes and flowing curves. The font is available in a single style, but it includes a full range of lowercase and uppercase letters, as well as numbers and punctuation. The Gaquire aesthetic font is a versatile font that can be used for a variety of purposes. It is well-suited for headlines, titles, and other short text passages. It can also be used for body text, but it is best used in moderation as it can be quite heavy.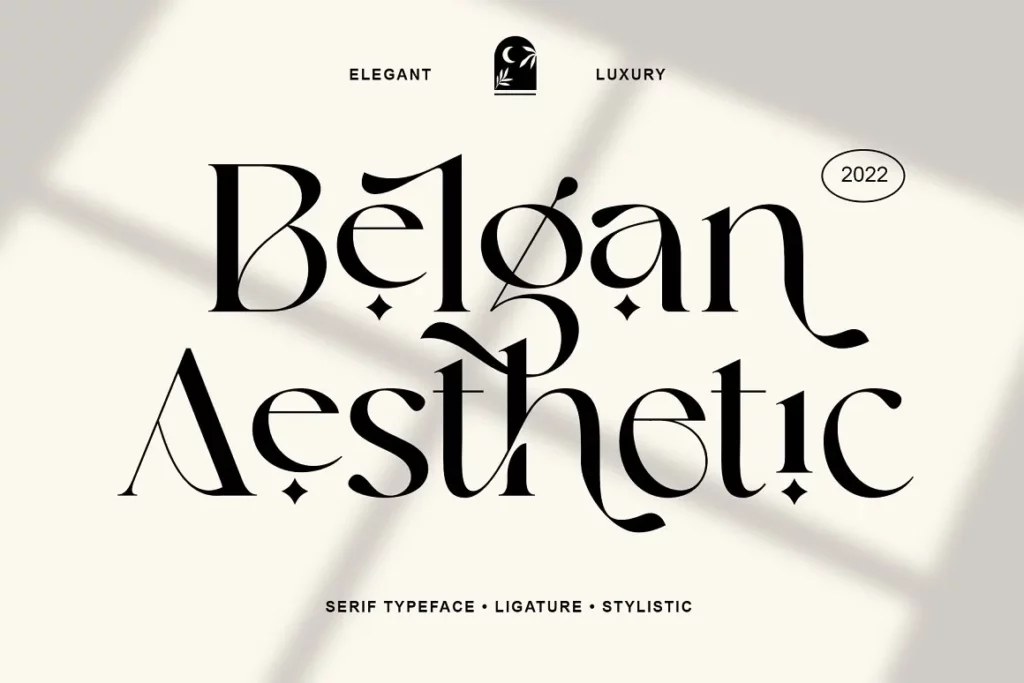 The Belgan Aesthetic Font represents a Serif display typeface embodying a timeless, graceful, yet modern aesthetic. This Aesthetic font proves to be a versatile choice, ideal to use in logos & branding, designing invitations and stationery, and more! This Serif aesthetic font is truly one of a kind!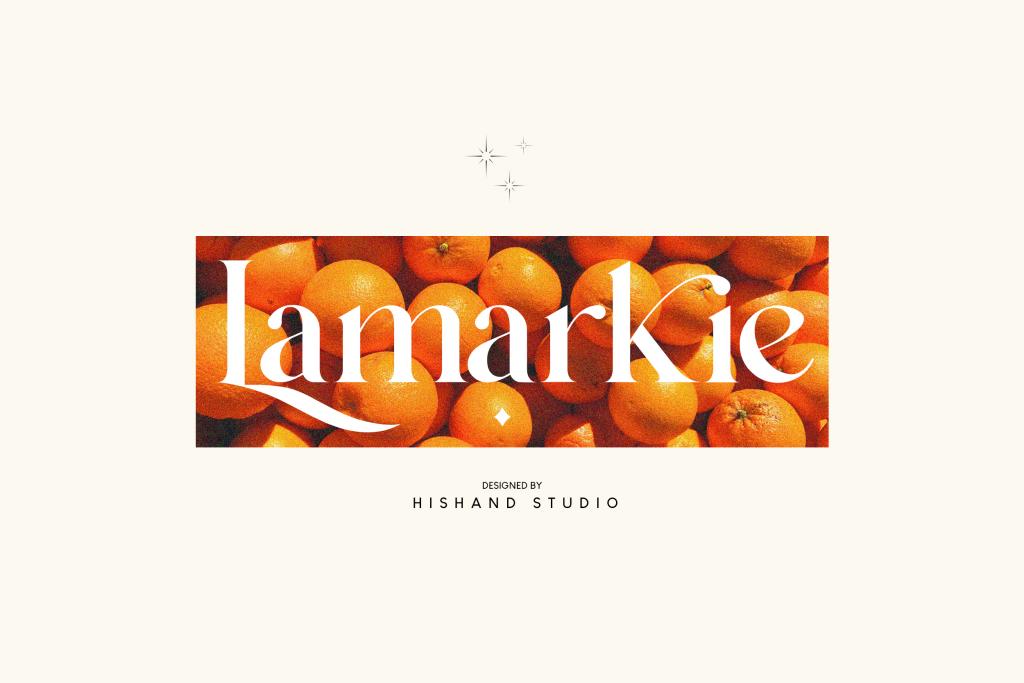 This next free Aesthetic font is called, the Lamarkie Font. What we love about this font is that it is perfect to use for bold statements. This font would work well as a heading, or even as a logo! This aesthetic Serif font plays with curves despite its formal serif form.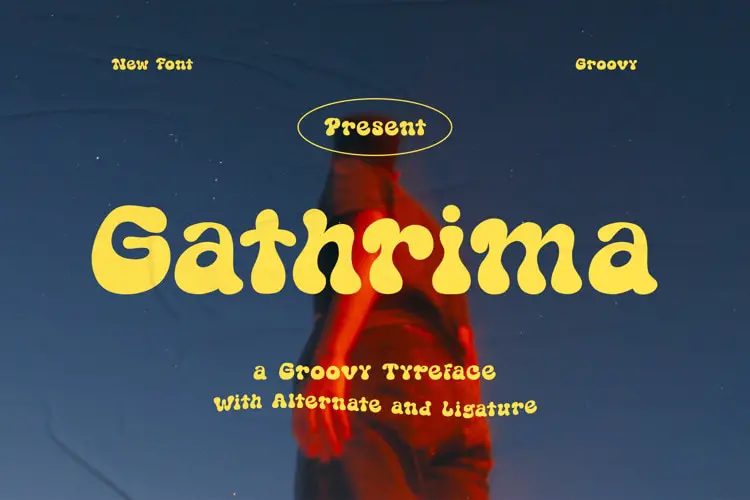 This next font is a groovy font! Gathrima is a fantastic groovy font that adds a special touch to any idea. Whether it's retro designs, funky posters, or creative projects, this font captures attention and infuses your creations with joy and exuberance, leaving a lasting impression.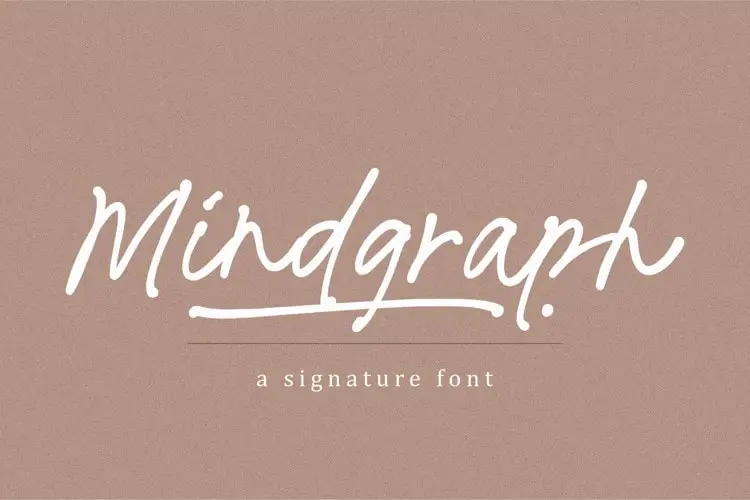 Mindgraph is a clean and elegant handwritten signature font, ideal for various design projects. Its smooth lines and understated sophistication offer a modern yet timeless appeal. This versatile font can be used for logos, branding, invitations, packaging, and more. With its simple and refined aesthetic, it leaves a lasting impression on anyone who encounters it.
Tips to Use Aesthetic Fonts
Use them sparingly. Aesthetic fonts can be visually overwhelming if used too much. Use them in moderation to create a focal point or to add some personality to a project.
Pair them with complementary fonts. If you're using multiple fonts in a project, be sure to pair them with complementary fonts. This will help to create a more balanced and cohesive look.
Use them in the right context. Aesthetic fonts are not appropriate for all projects. Use them in projects where they will make sense and add value.
Aesthetic Font Ideas
We hope you enjoyed our list of our favorite Aesthetic font ideas that you can use on your creative projects. For more free and premium aesthetic resources check out our posts on, Y2K Aesthetic Ideas, TikTok Aesthetic font pairing ideas, and Aesthetic filters for Instagram.
Disclaimer: The fonts listed above are our personal favorites and recommendations. When downloading and using the font, it is essential for you to check the font's license and terms of use. Fonts may come with different licensing options, and each font designer or foundry may have specific guidelines regarding personal and commercial usage.