Nowadays, we need to create visually aesthetic photos to create a solid, eye-captivating, curated Instagram feed. One of the easiest ways to do this is through using Aesthetic filters for Instagram.
One of our favorite tools for easy and professional photo editing is Adobe Lightroom. Their filters are called "presets" and you can download a plethora out there to help you transform your photos in a click! We listed down our favorite premium and free aesthetic presets/filters for Instagram that will surely help you create that aesthetic Instagram feed!
Tips to Use Lightroom Presets for a Curated IG Feed
Experiment with different presets. There are many different presets available, so experiment with different ones until you find one that you like.
Adjust the settings. Once you've found a preset that you like, you can adjust the settings to fine-tune the look. For example, you can adjust the brightness, contrast, and saturation.
Use presets on different types of photos. Presets can be used on all types of photos, from landscapes to portraits. So don't be afraid to experiment with different types of photos.
With a little bit of creativity, you create stunning and eye-catching photos in no time!
Vintage Aesthetic Filter for Instagram
If you're all for the vintage aesthetic, then you'll surely need a preset that would enhance and incorporate vintage tones into your photos.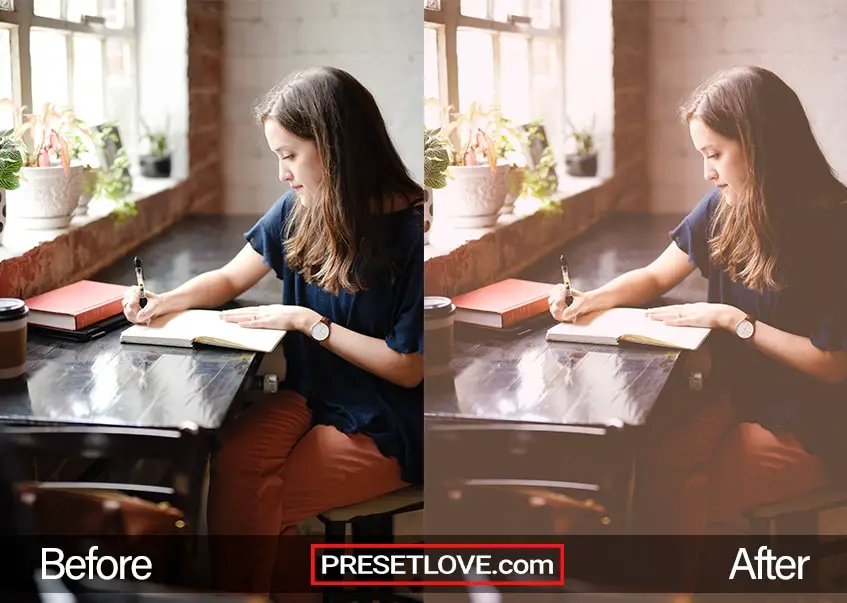 If you want a soft and vintage look, this is the perfect preset to use. It features undersaturated yet light hues, reminiscent of Polaroid film prints. Ideal for various indoor and outdoor scenes, this preset exudes a soft, matte, and vintage style. This free Vintage aesthetic filter for Instagram will recreate the charming look of old film in your photos without the need for an analog camera.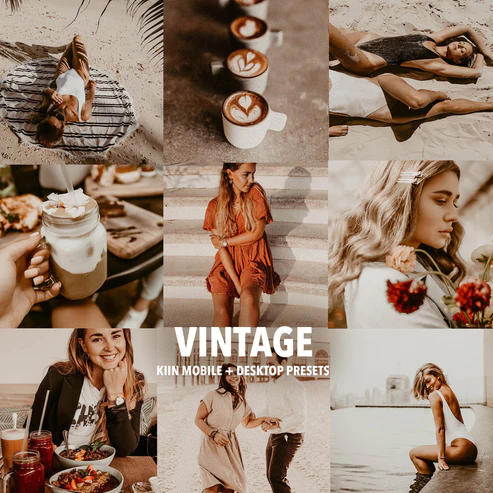 These warm and cozy vintage presets are designed to enhance your photos with a focus on browns and deep oranges. This professional vintage preset bundle ensures a cohesive and connecting look across all your pictures, while each preset is customized for specific purposes, providing versatility and enhancing your overall photography experience.
Travel Aesthetic Filters for Instagram
These are our favorite travel aesthetic filters for Instagram that will surely help you create that jet-setter vibe in our IG feed in no time!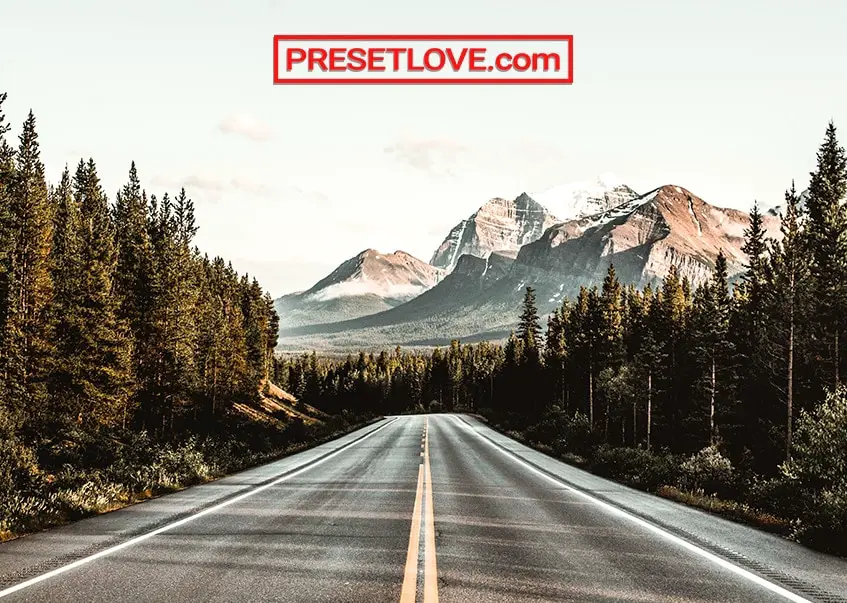 Highway Trip is a free landscape preset designed specifically for road trip photos. This preset is ideal for road travel photography and detailed landscapes because it offers a textured, bold tone with a dark style. This will surely work well to create a cohesive look for your road trip photos on your feed.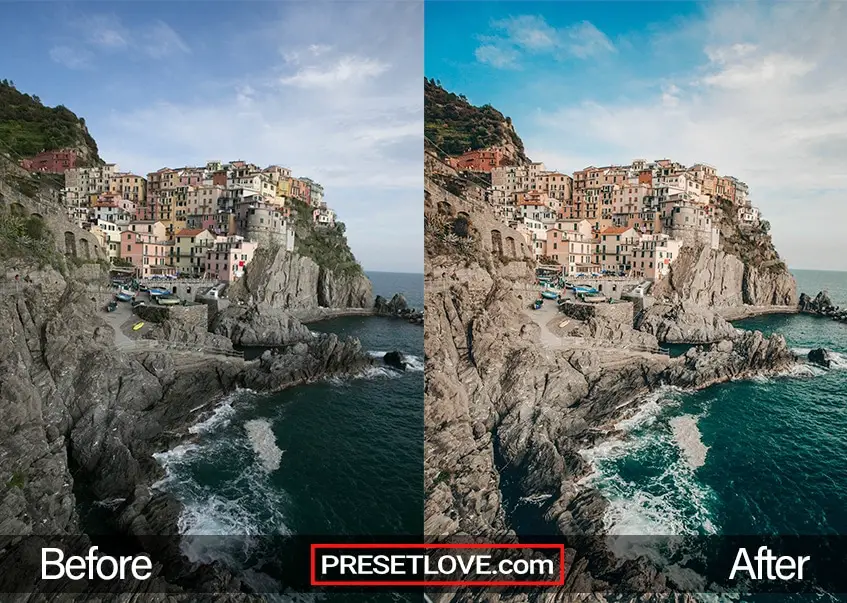 Cinque Terre is a captivating landscape and travel preset by photographer Eugene Zhyvchik. This Aesthetic filter preset is best suited for travel photography, coasts, and beaches, this preset boasts a vibrant, film matte style. The Cinque Terre preset's appeal lies in its ability to enhance outdoor photography, making it an ideal choice for creating a cohesive filter for travel blogs or Instagram feeds.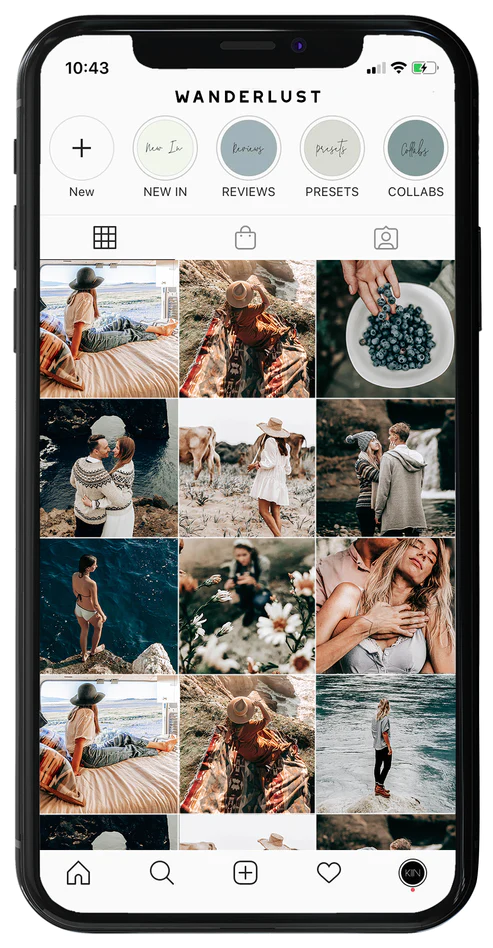 With this travel preset bundle, you can effortlessly create a beautiful aesthetic Instagram feed featuring your travel photos. The presets will add brightness to the backgrounds and a soft touch to the skin tones, infusing them with a captivating green moody vibe. Perfectly suited for outdoor, family, and travel photography.
Minimal Aesthetic Filters for Instagram
If you're all for the clean, minimalistic aesthetic these are the perfect presets for you that will surely elevate your IG feed game 100%!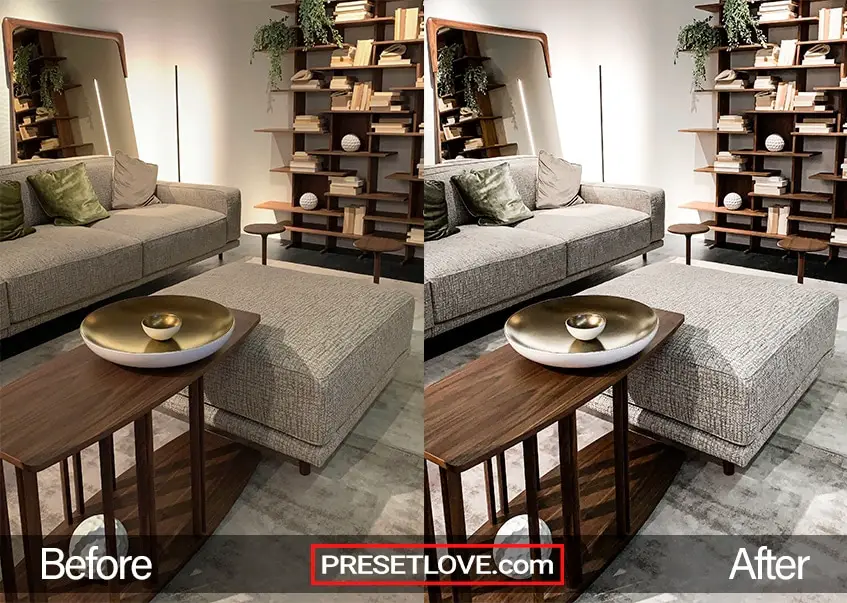 Indoor Bright is a free Lightroom preset that enhances indoor areas with a comfortable, daylight-like white glow, bringing out intricate design aspects. This preset is ideal for showcasing your aesthetic home interiors, accentuating colors, and textures to create captivating images. Perfect for a curated home content IG feed!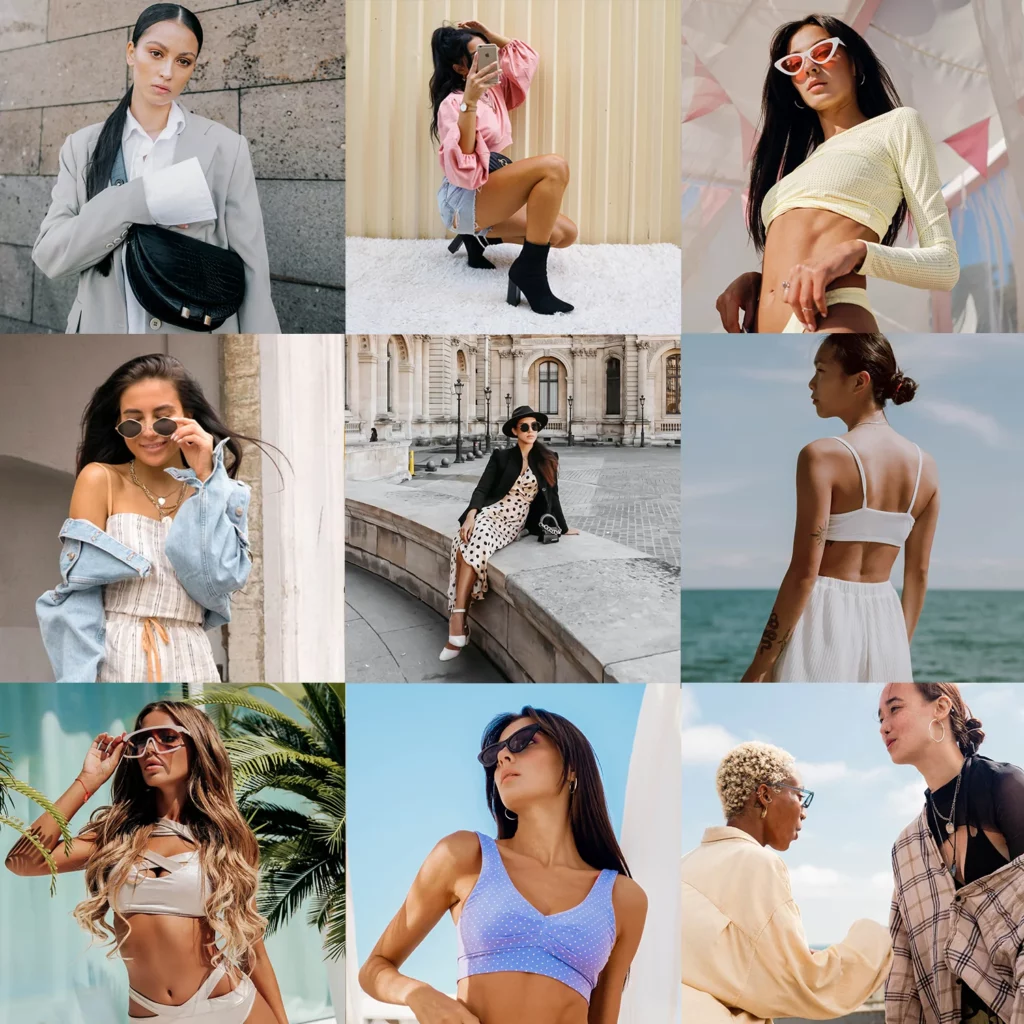 This No Filter Lightroom preset bundle is specifically designed for Instagram influencers, lifestyle and travel bloggers, as well as anyone who would love to create an "au naturel" overall look on their IG feed. This preset offers a seamless image transformation in a single click providing your pictures with a natural yet refined and pristine minimalist look.
More Free Filters for Instagram
If you enjoyed this post on our top pics for aesthetic filters for Instagram to help you curate that perfect feed, check out our list of free Lightroom presets, and Best free VSCO Presets.