We've catalogued the best free camping vector icon sets available on the web – perfect for your outdoor themed web and print projects.
Each free camping vector icon set on our list is easy to download and contains multiple graphics that include hiking gear, weather icons, tents and survival tools. They are ideally suited for use on websites, posters and flyers or as part of hipster-centric logos.
12 hipster-friendly, fully editable vectors that playfully cast nature iconography in a minimal, flat design style.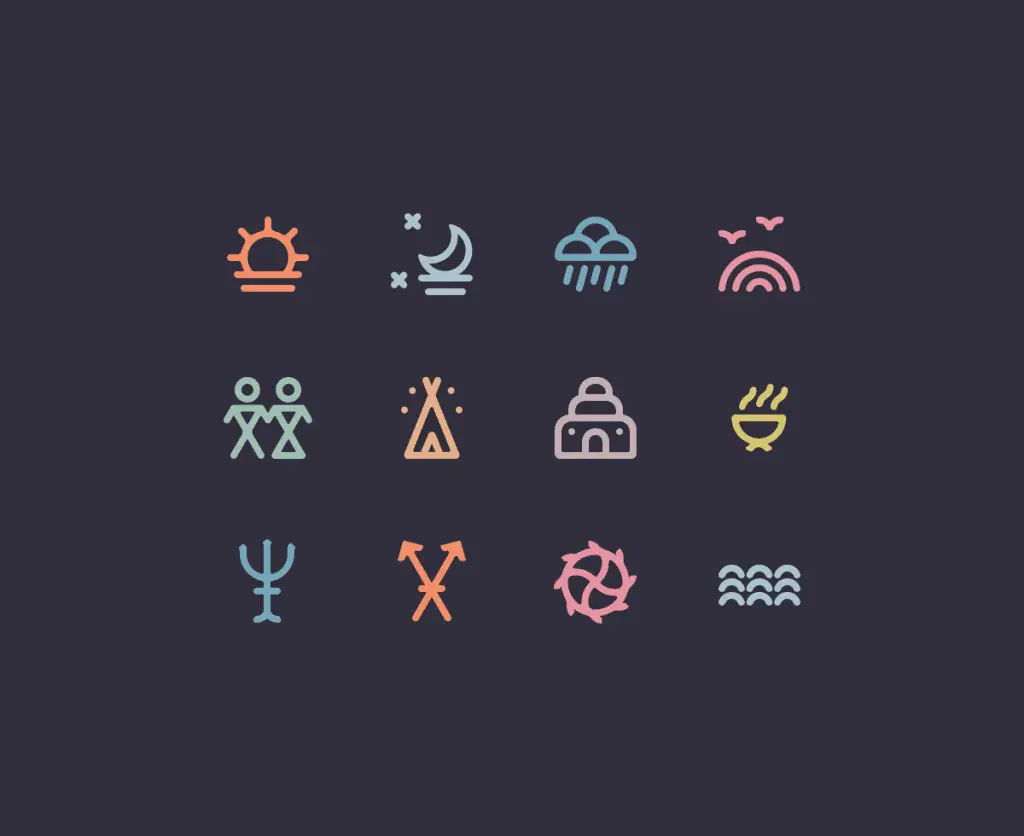 A collection of 40 camping vector line icons.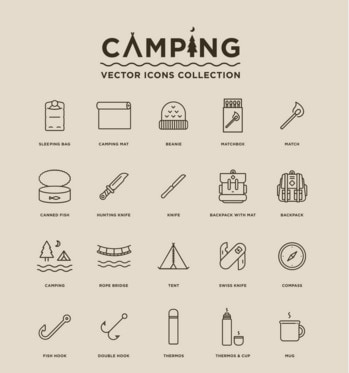 'Fresh outdoor icons set are 100% original hand made, that were created to highlight nature scenery, campers lifestyle, hiking etc.'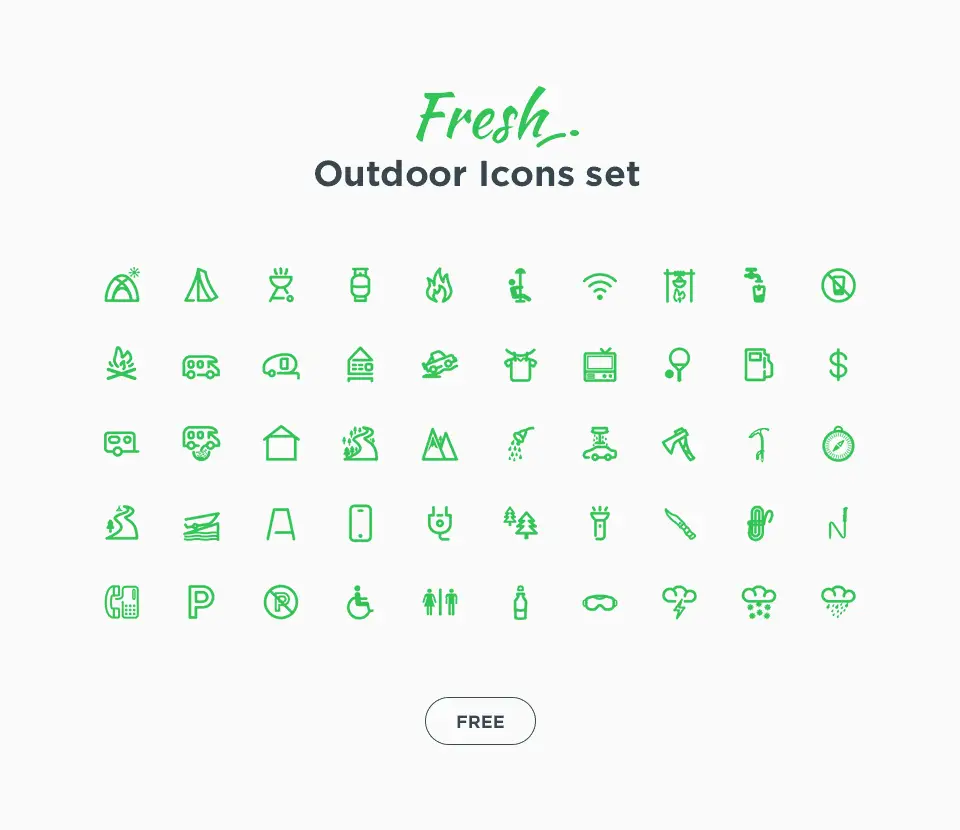 'As I promised – you can grab this mini camping icons set for free.'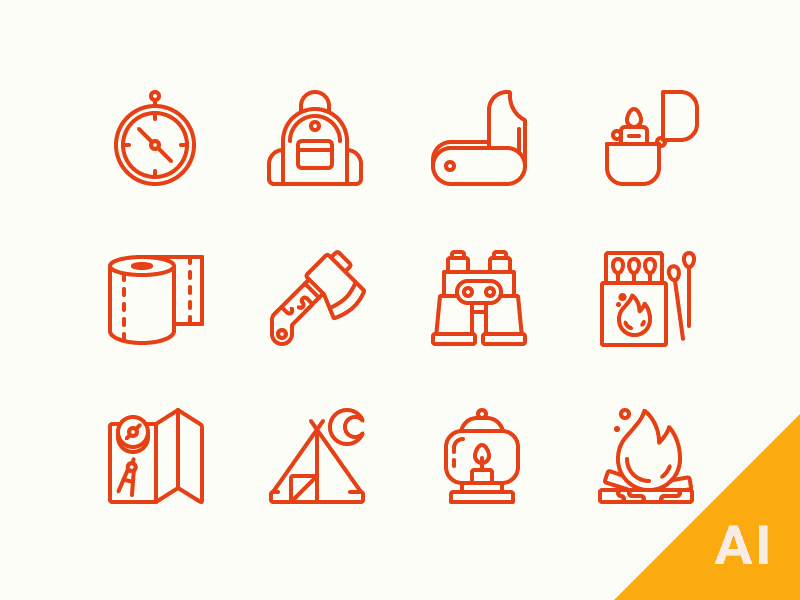 'Are you an iPhone snapper who loves to overlaying stickers on your outdoors photos? Are you looking for some awesomely hand-drawn camping vector to express your outdoors spirit? Are you in love with Hand lettering and want to use some ready made punch?'
'This Free pack is certainly for you then! Typically this pack can be sold for 10-25$ but I figured I needed to give back to the community through a serious of free packs and this is the first! Stay tuned.'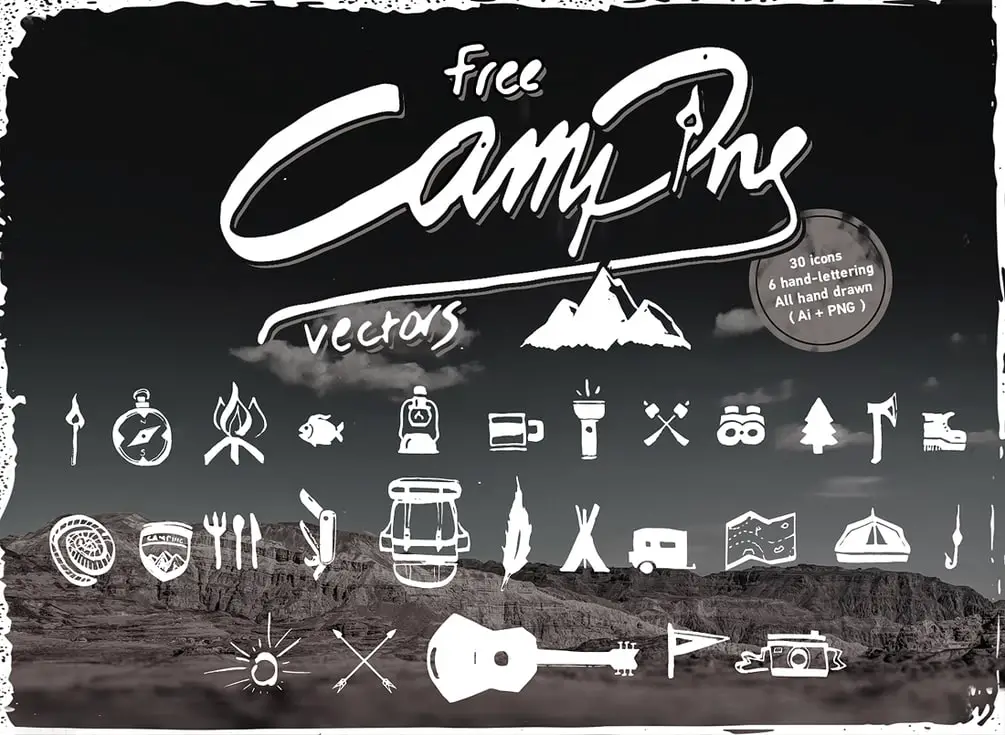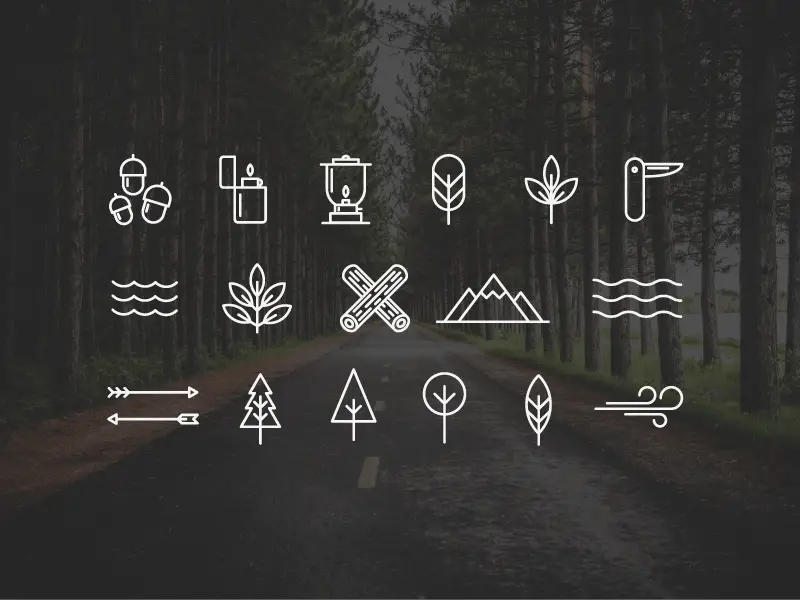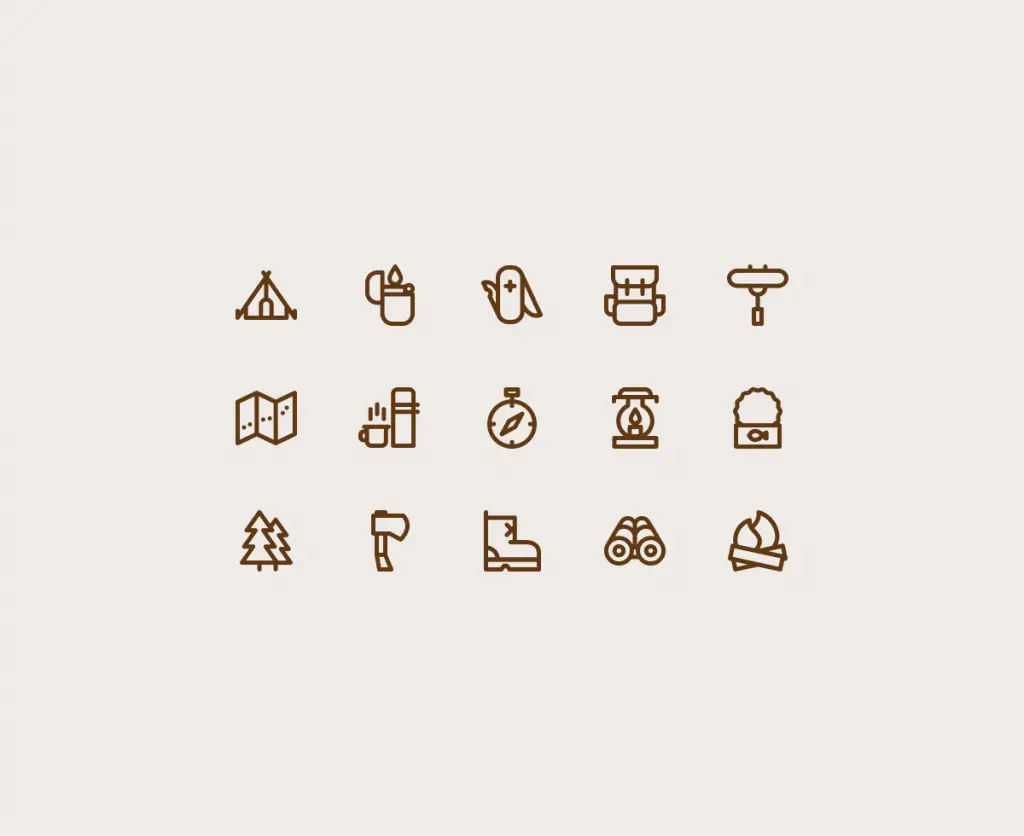 'Winter has just begun, and I'm already over it. These super-simple icons were created out of a deep lust for green leaves and warm air. You can download them via the link below. No restrictions.'