Each of the 19 free PSD Poster mockups on our list lets you showcase your custom poster designs effectively and realistically – in just a couple of clicks.
To use most of these files, all you have to do is open the .PSD, double click the smart object in Photoshop's layer panel, copy and paste your design into the newly opened windows then hit save and you're custom poster should appear in the original mockup.
You might also want to check out our list of the best free vinyl record mockups.
'The freebie of the day is a framed poster mock-up that allows you to neatly display your artwork, posters design and photos in a stylish interior scene. The PSD file includes a smart layer where you can simply drag and drop your design.'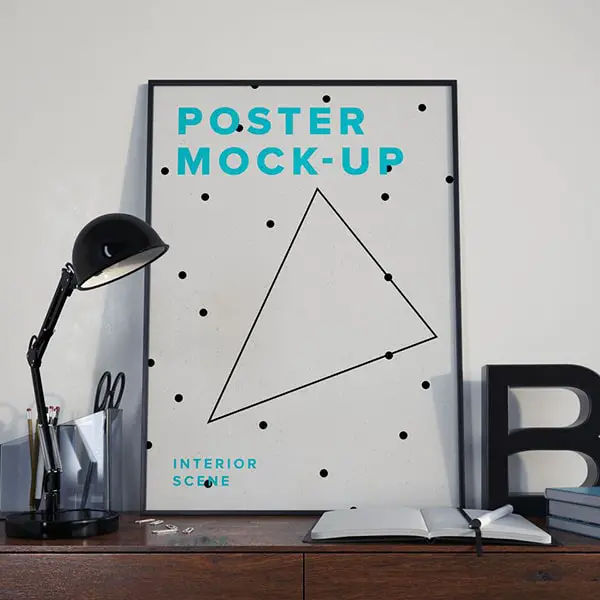 'To launch N/A Studio we decided to invite Marta Veludo to collaborate with us with her amazing illustrations and to give this mockups for Free! This Poster PSD Mockups allows you to showcase your posters, flyers or artworks in a realistic way.'
Features: 3800×2600 pixel resolution – 240 dpi – Smart Objects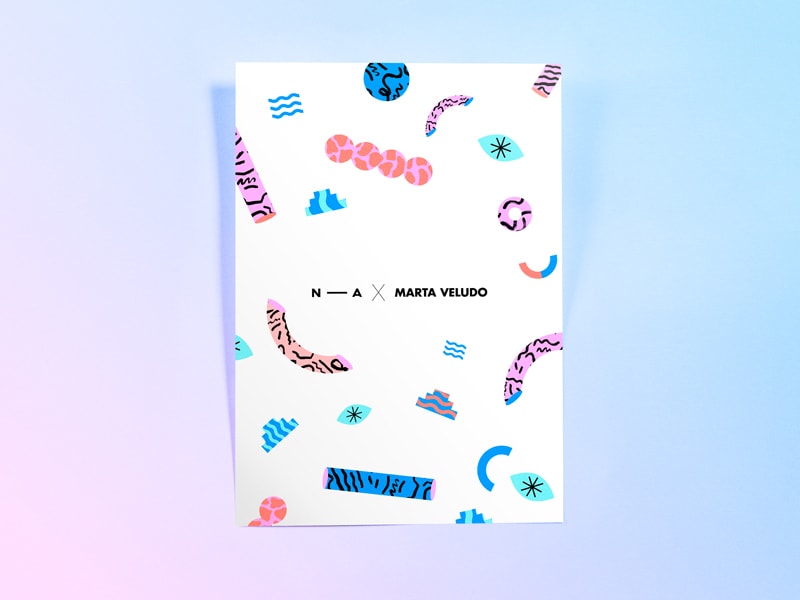 'Download our free poster frame mockup to make amazing presentations of your poster designs, photographs and artwork. Just imagine creating a living room setting like the one in mockup and having your poster design printed, framed & hanged on the wall, just to get a photograph for presentation. Why don't leave all that hard work to us and use our free frame psd mockup instead.'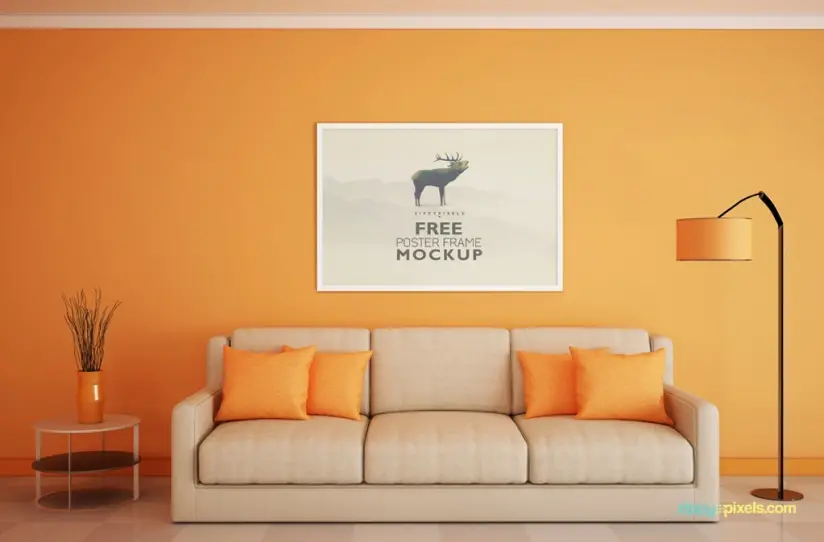 'Creating basics for this mockup was pretty fast and easy, but fine tuning all the elements took us the whole day. Download package contains a download link for these awesome free texture backgrounds that have been used in preview images. Not included in psd file.'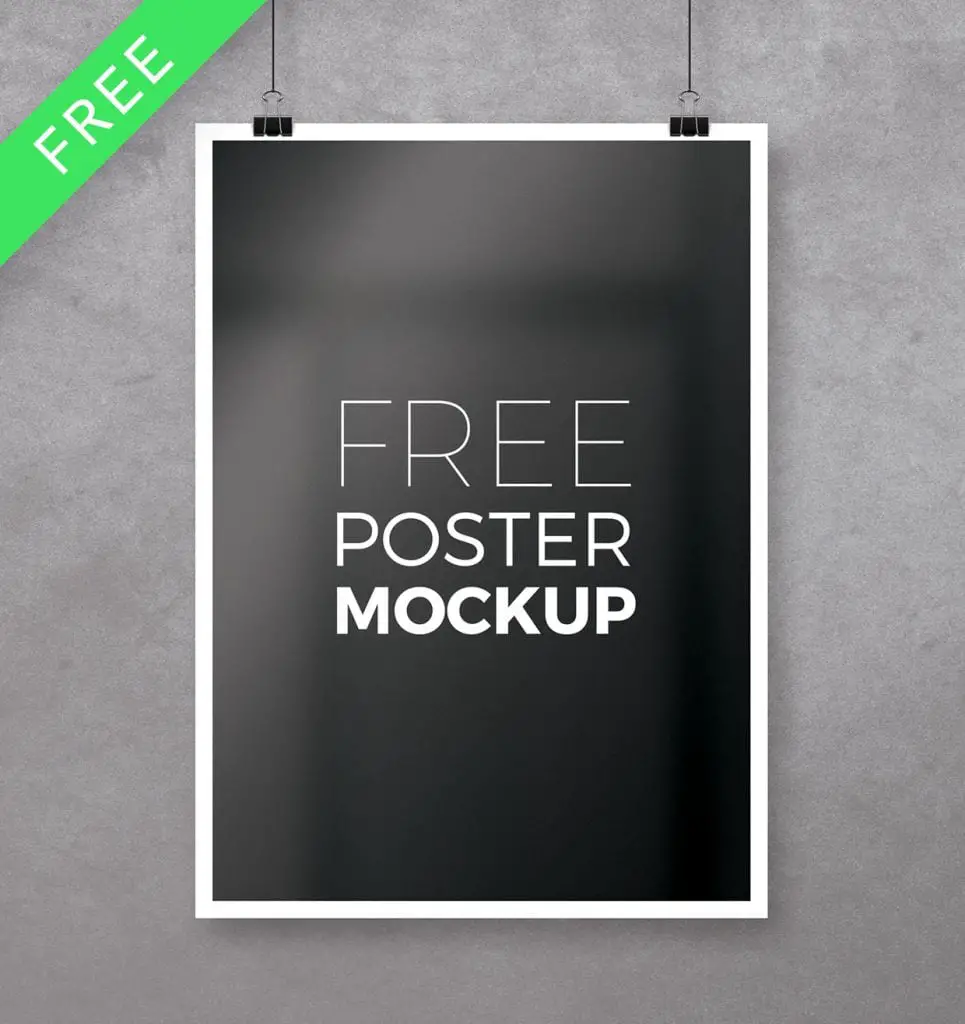 I'm delighted to introduce the second poster frame mock-up. Made with attention to detail, this PSD will help you promote your posters, pictures and artworks in a realistic manner. Place your image inside the smart object and change the background to obtain the right look.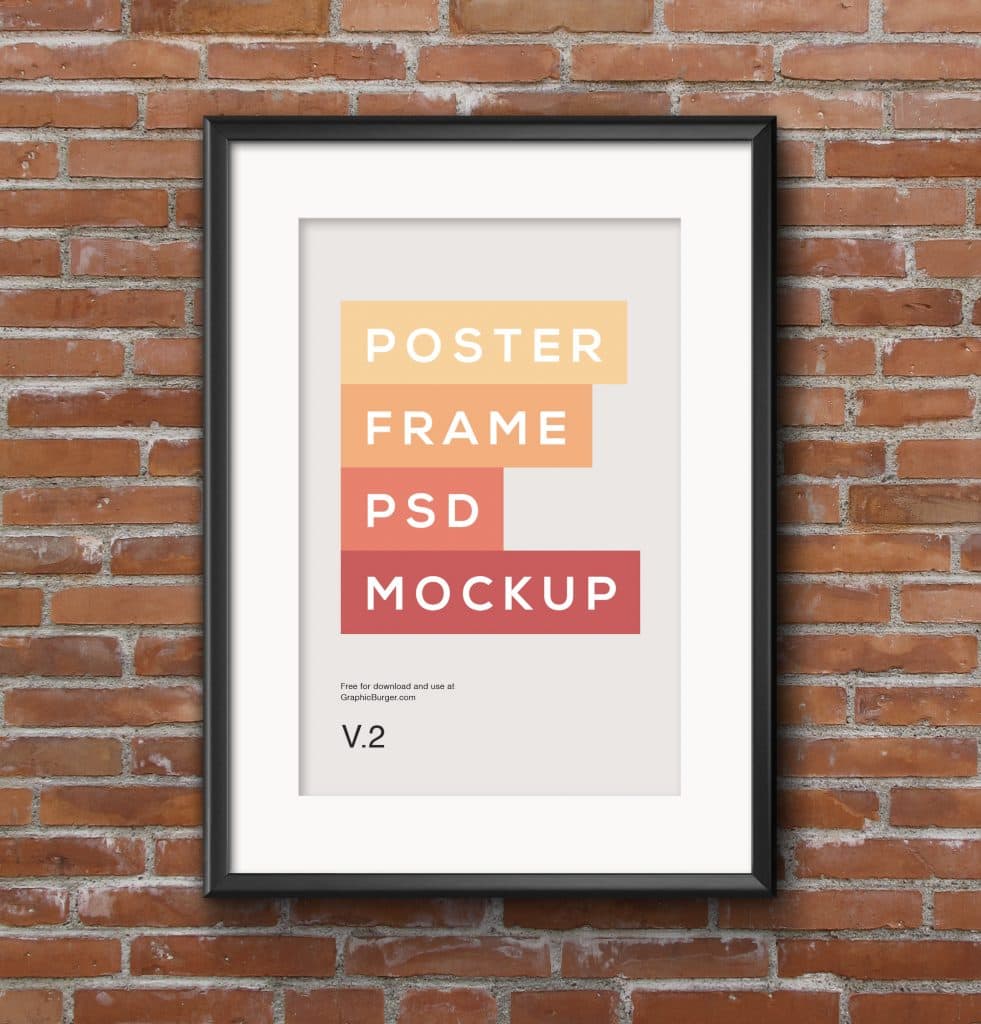 'Here is just another billboard mockup, because never get tired of them and still have billions of different ways to present better your ideas! The file come separated in layers and easy to edit with smart layers. Hope you enjoy this freebie and share it with your friends.'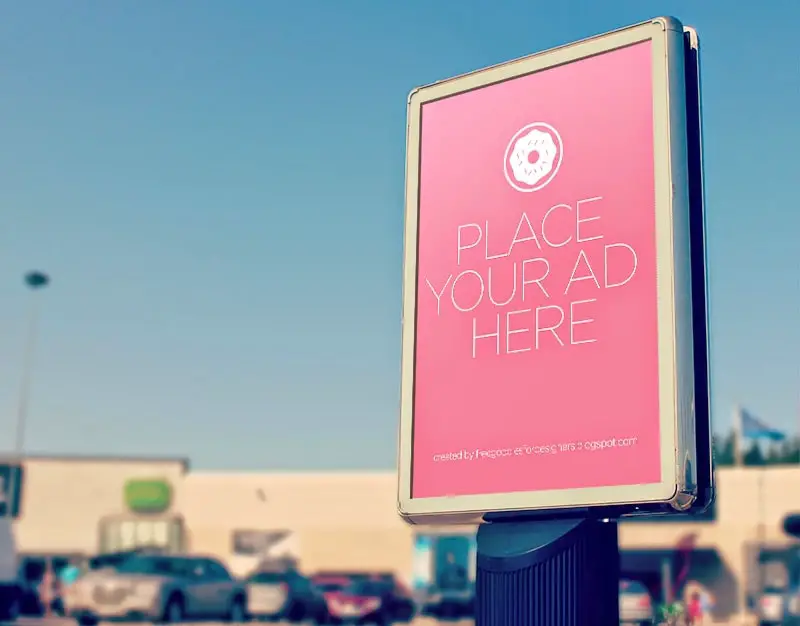 'Showcase your poster or artwork design with this great and elegant A0 size PSD mockup.Fully layered psd file with smart object,easy to replace design.'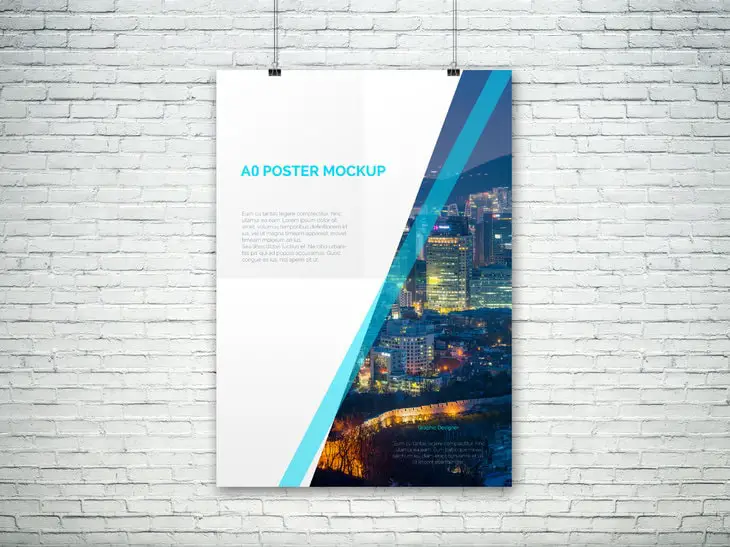 'Here's another free .psd to mockup your poster in. It has some customisable settings like changing the background colour to any colour you like, a border to make your art all fancy and such.'
Double click the smart object layer, replace the artwork and save.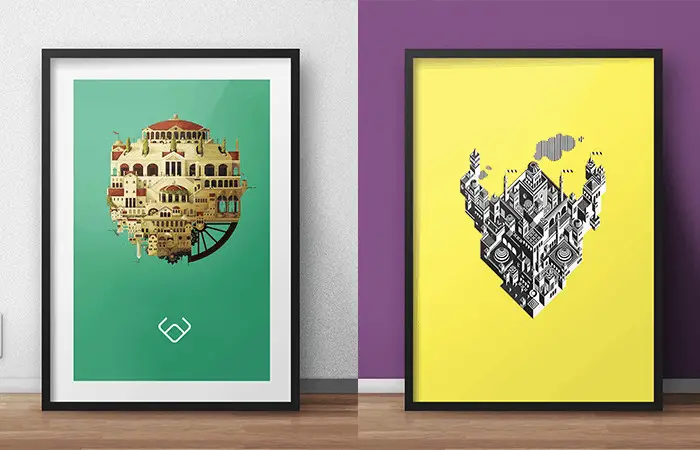 Indoor Advertising Poster Mockup
'This is an eye-catching indoor advertising poster mock-up that will present your design in a realistic manner, as displayed in a shopping area. The PSD file is fully layered and includes smart objects for an easy drag and drop action.'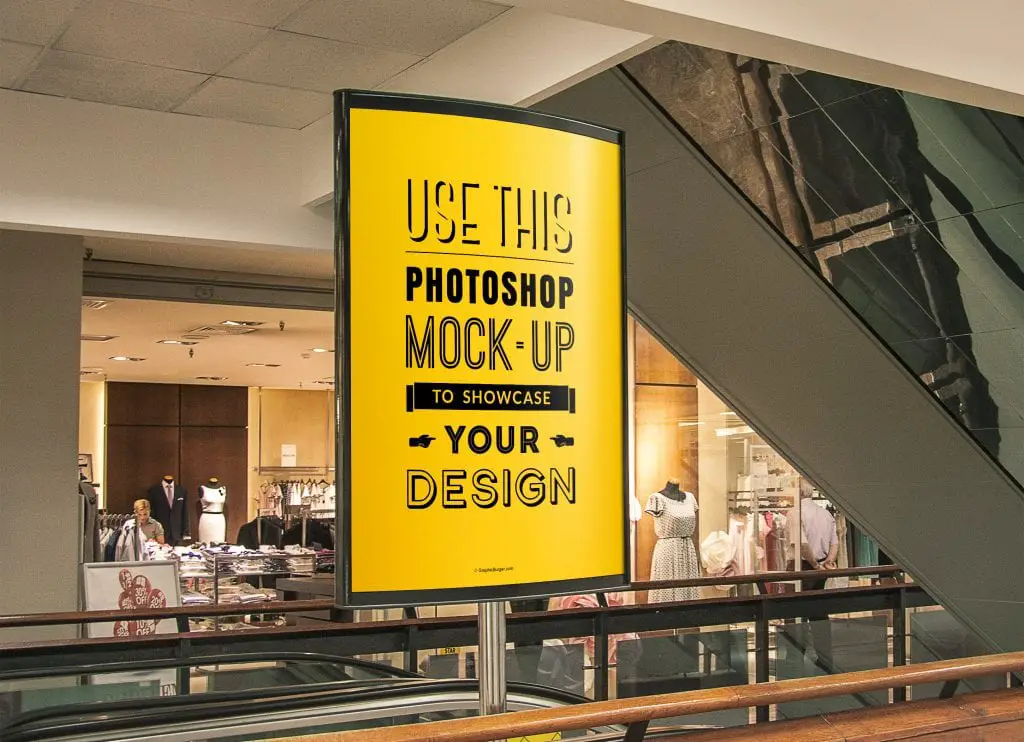 'Free Outdoor poster mockup for advertising poster sign on the road. Show your designs on a roadside poster in this photorealistic PSD mockup. It has 3500 by 2300 dimension and smart object layer. And Its absolutely free!.'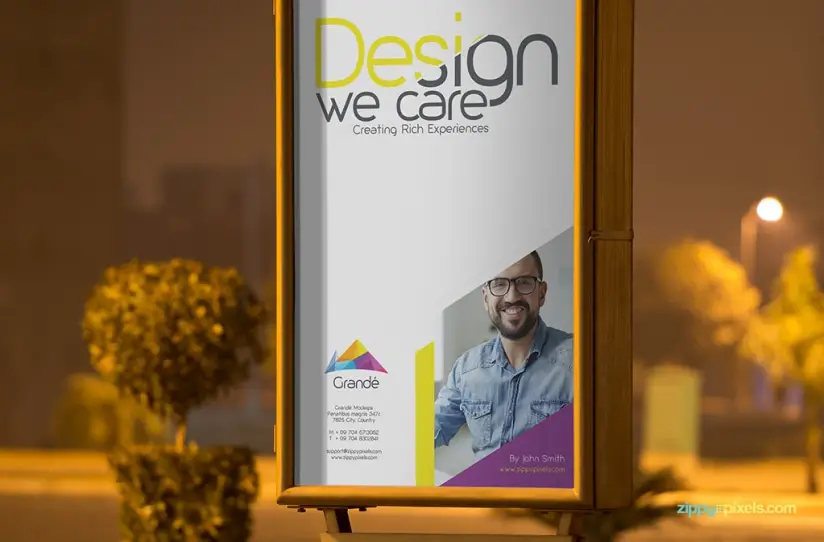 'A high quality original mock-up to showcase your artwork or poster as displayed on a street billboard. The PSD file is fully layered and uses smart objects that allow you to easily place your design and have your work done in minutes.'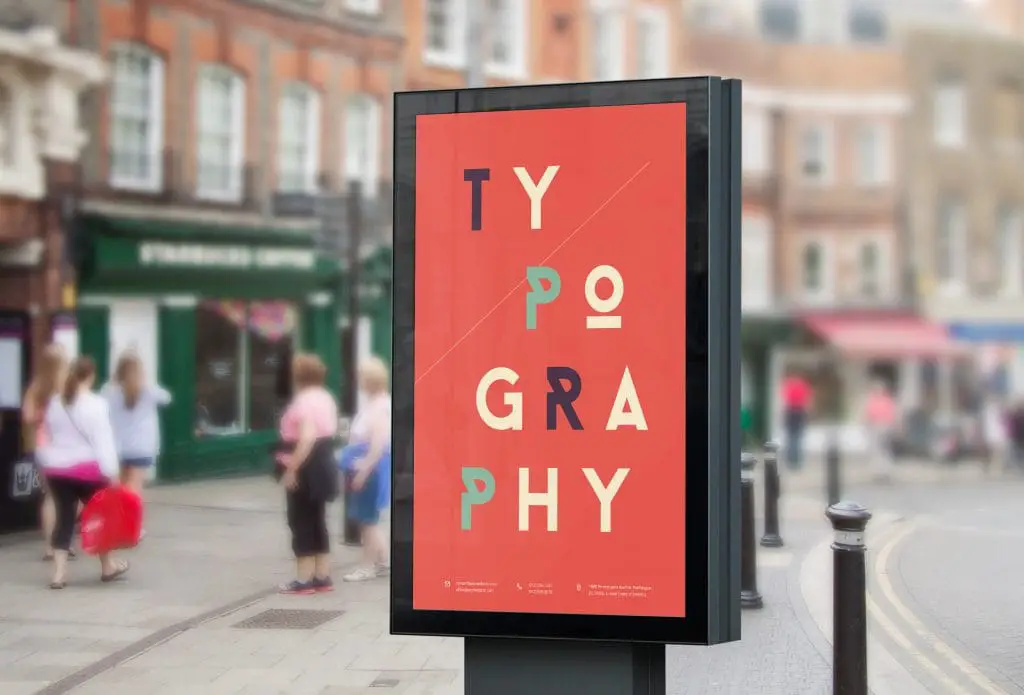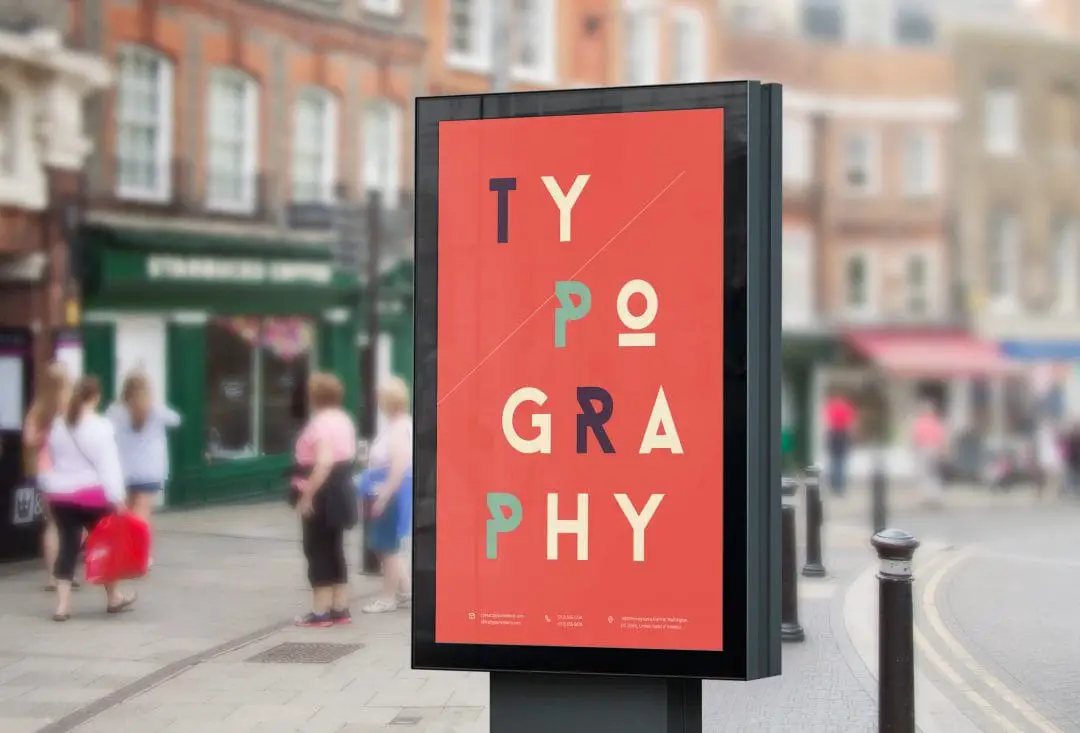 'Show your artwork with this elegant mockup. Best for showcase your posters, pictures and artworks in a realistic style. Drop your artwork easy via smart object and you are ready for presentation.'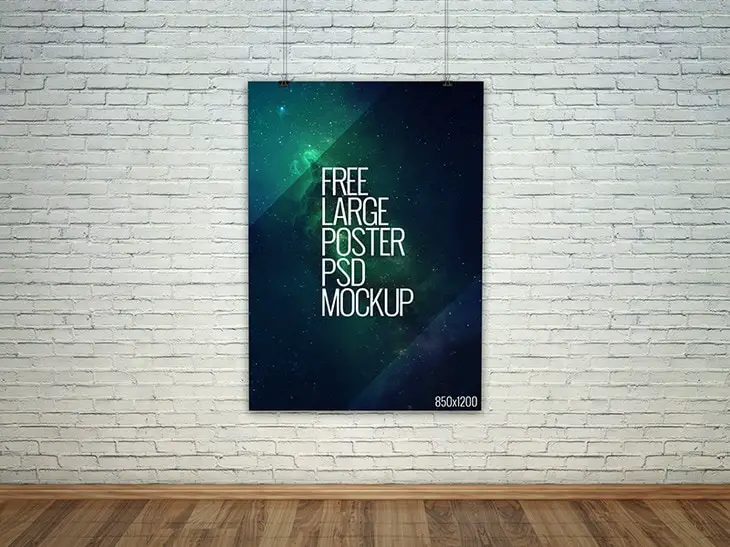 'Poster frame mockup in universal A3 format; a great minimal template to display your poster design in a special realistic way.'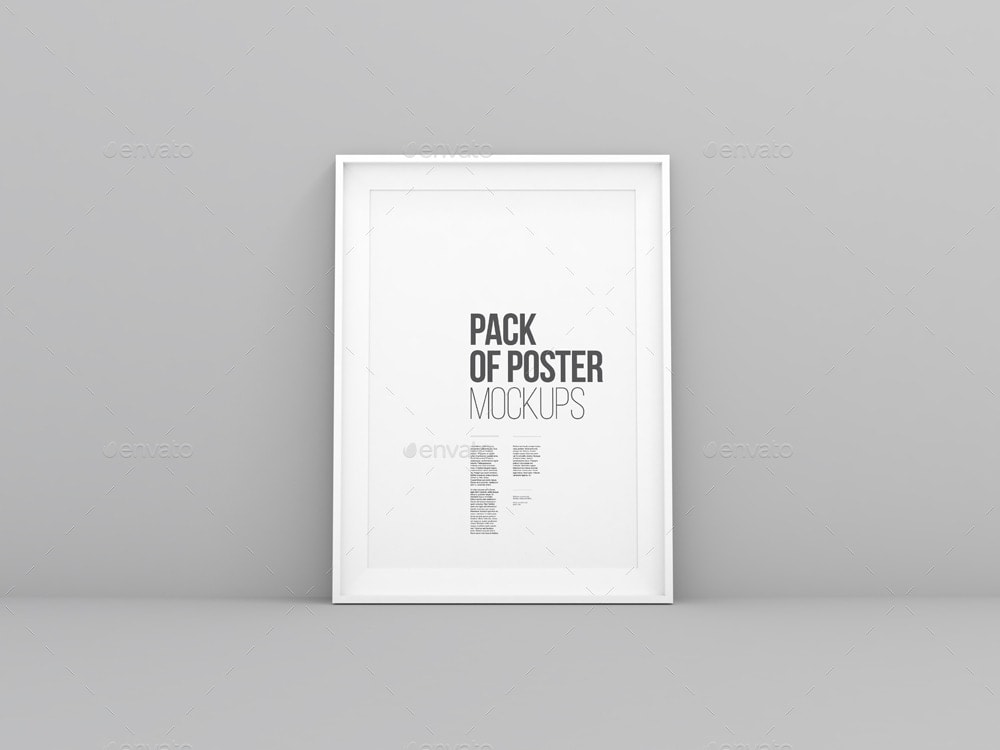 'First PSD in series of photo-based, editable, premium poster mockups.'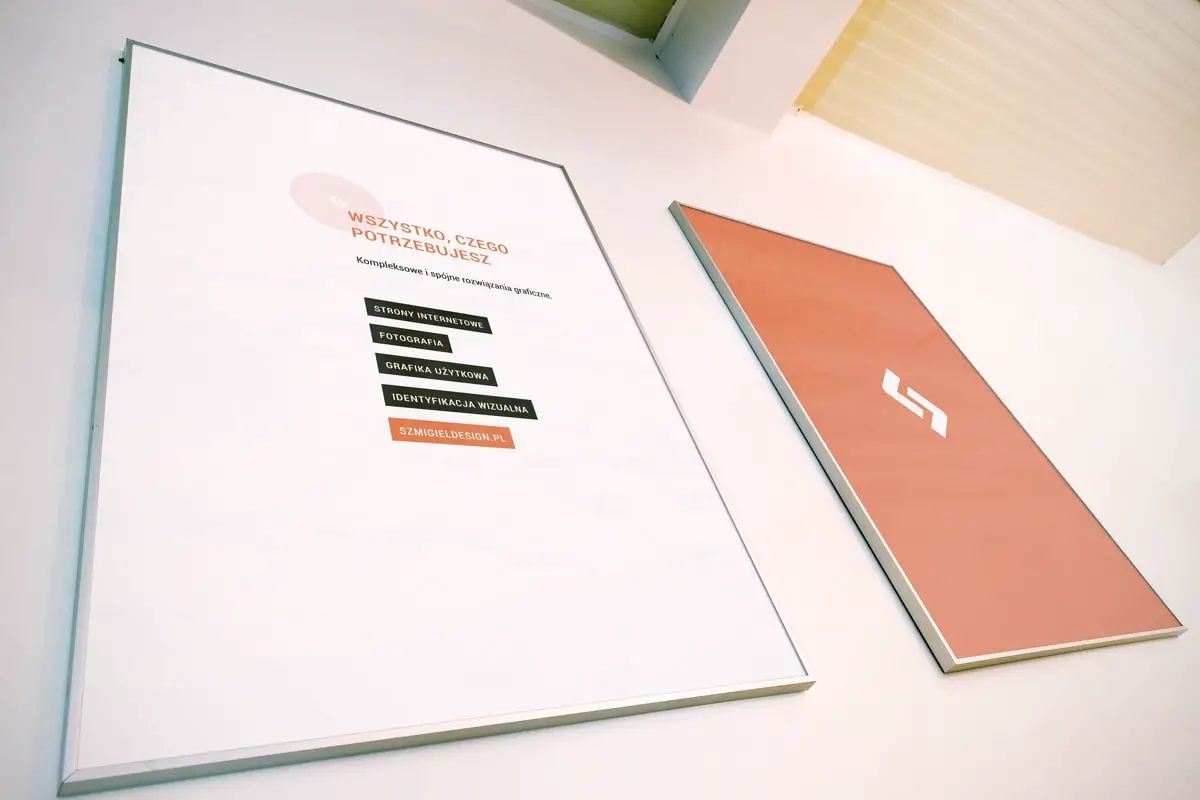 'This is a classy mockup for you poster.'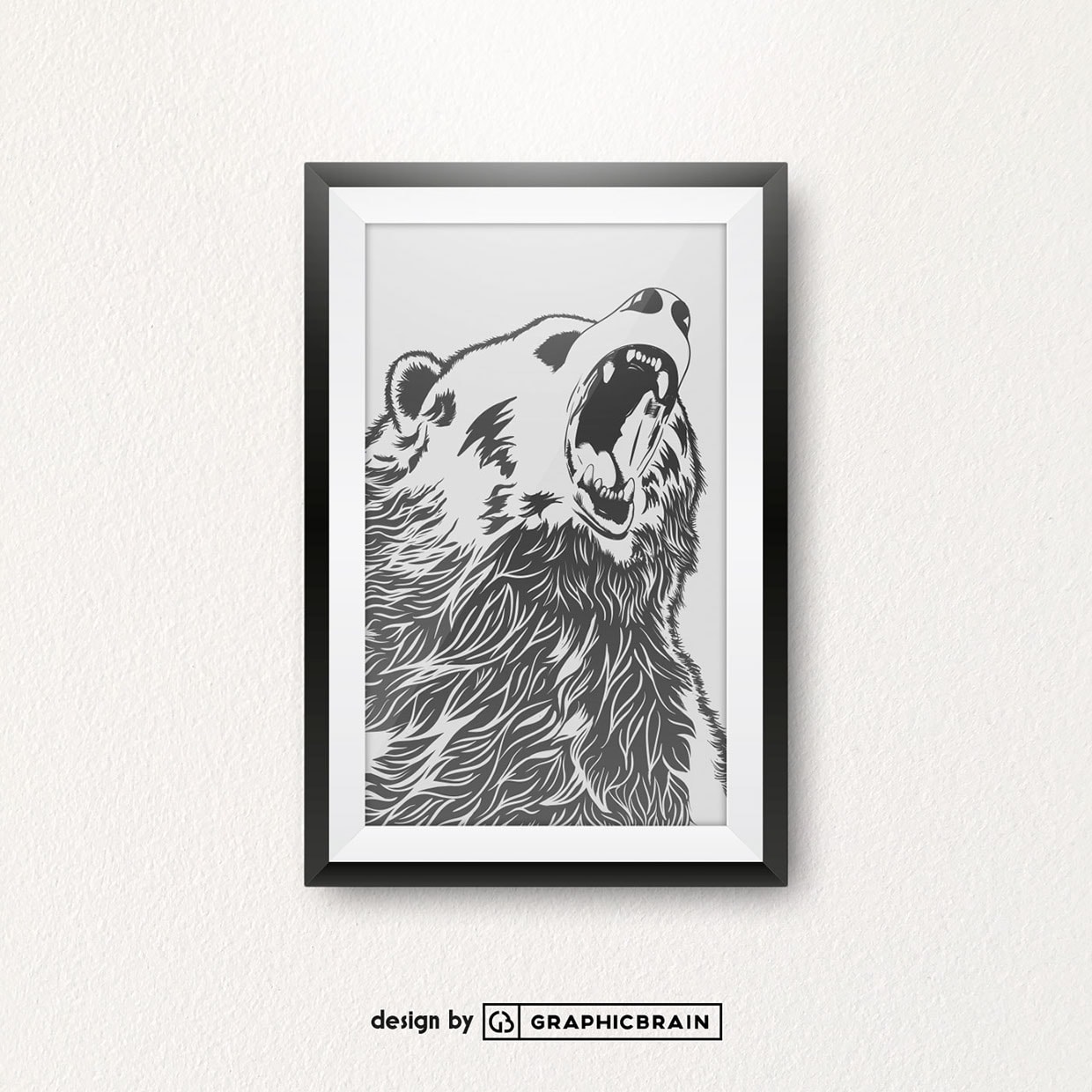 'I've decided to release a pack with 2 mockups for anyone to use. Its my first freebie, so be gentle.  The images are more than 2000px wide so go nuts. Looking for the link, scroll to the bottom. Really simple to use and you have 2 options to choose from. Each one of it comes in it separate .psd so it's pretty straightforward.'


'Today's special resource is a new indoor advertising poster mock-up to help you create a neat presentation for your next advertising campaign. Use the smart object to place your design and you'll achieve a flawless result in no tine.'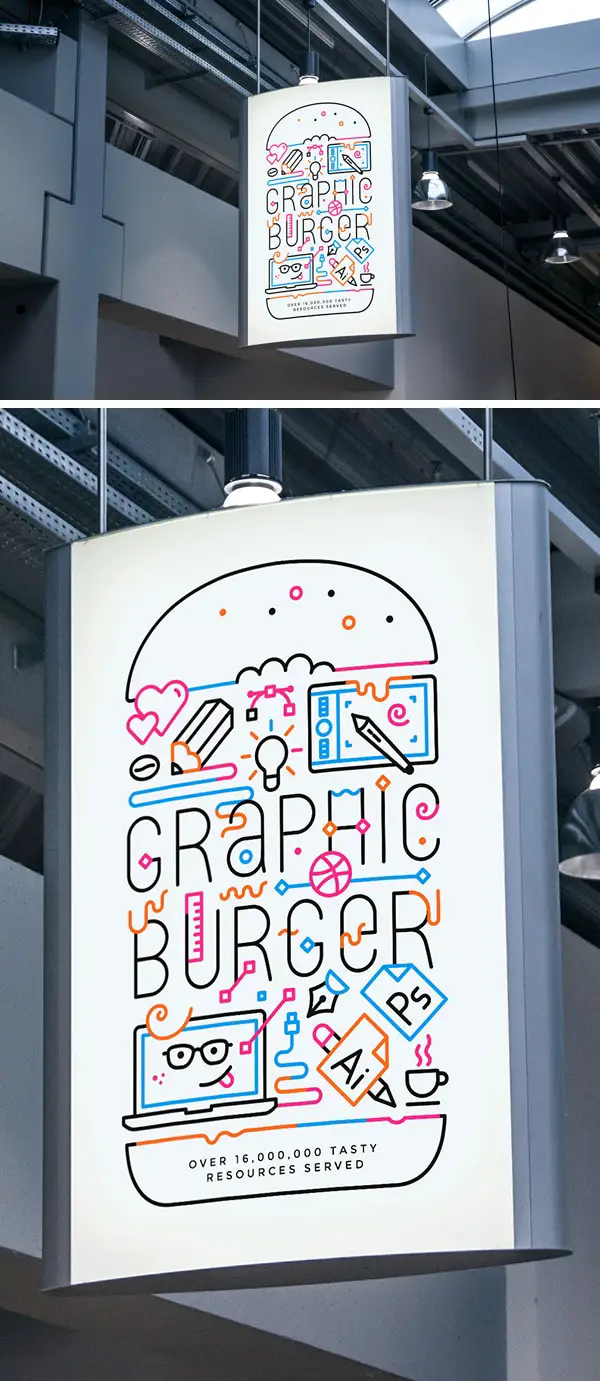 'This free Poster Mockup allows you to showcase your posters, flyers orartworks in a realistic interior. Select the smart object in the psd poster mockup and insert your design into it. Hit save and you're done.'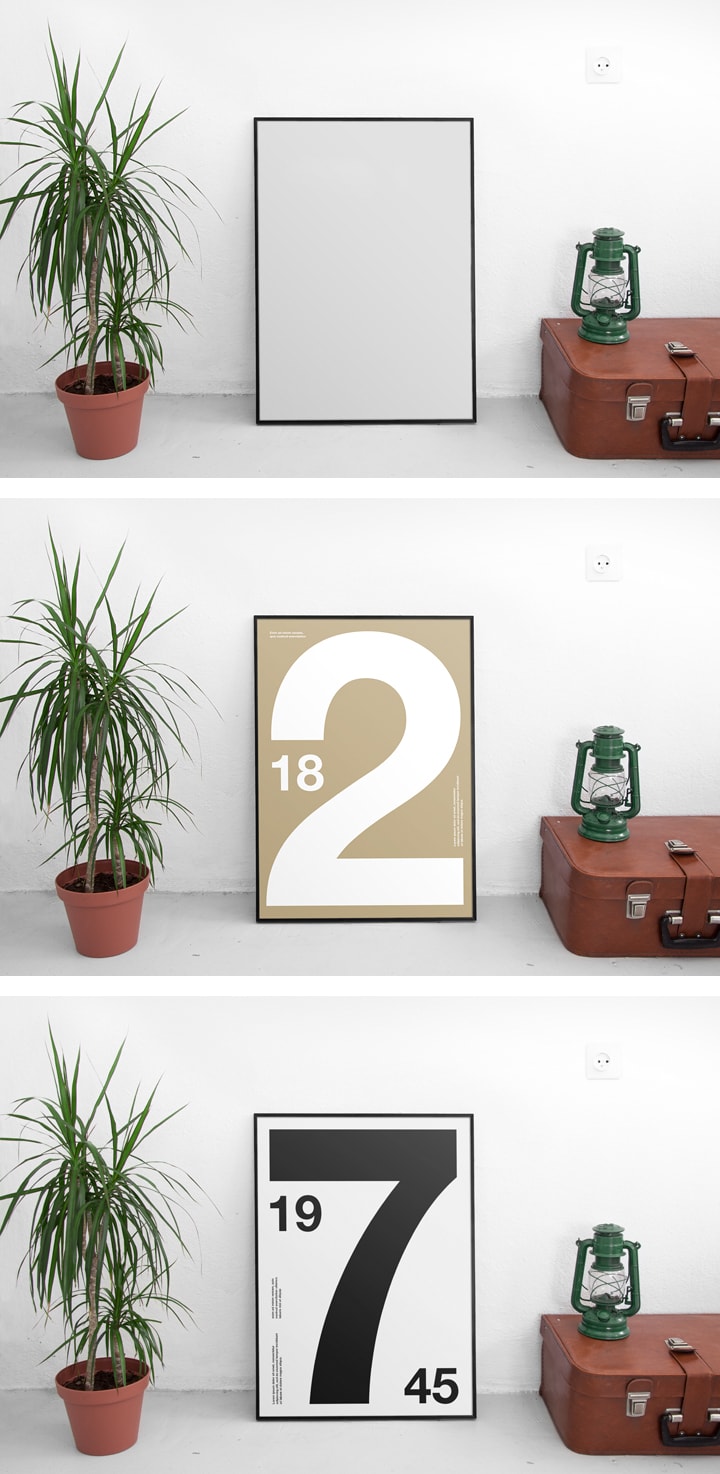 'I'm glad to share with you this great set of 3 realistic mock-ups perfect for presenting your poster designs or artwork in some original urban settings. The PSD files are based on high-resolution photos and are very to use due to the smart objects.'