We've searched the web and put together a list of the 60 best tweakable, sleek and modern minimal Tumblr themes for 2020.
Tumblr's dashboard is a one-size-fits-all UI that catalogs the often bizarre postings of an interconnected community of media-heavy blogs, sorted by time and date.
The timeline's visual palette is noticeably idiosyncratic – lying outside of social media norms, favoring digital art and Photoshop edits over selfies and lifestyle photography.
The action of scrolling endlessly through Vaporwave tracks, Seapunk GIFS, and Cyber Goth fashion, leaping between aesthetics almost instantaneously from post-to-post, is as over-stimulating as it is addictive.
Where the dashboard throws anything and everything together regardless of aesthetic, the URL's of Tumblr's users are often carefully curated, showcasing visually consistent themes and ideas. It's a blessing then that Tumblr recognizes the tech-savvy, micro-trend-leanings of its users and allows the customization of personal pages.
We've cataloged 60 contemporary minimal Tumblr themes, cleverly coded to skip superfluous detailing that best serve blogs exploring a monochromatic, stripped-back aesthetic.
Laser is a clean and beautiful free Tumblr theme. The thing I like the most about Laser is the infinite scroll that looks beautiful in any browser.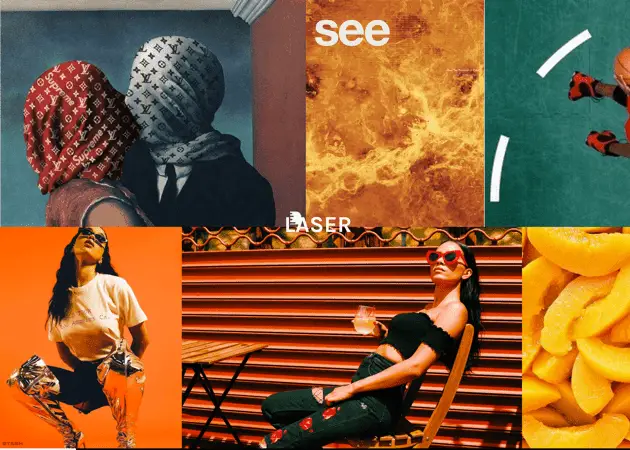 'While still keeping it simple, fresh and zen alike, Basic offers a wide variety of features despite it's name. Basic is simple but effective, like a microwave.'
I find Basic a great Tumblr theme for personal blogs, photographers, artists, and for anyone who likes an image focus site with an extremely clean design.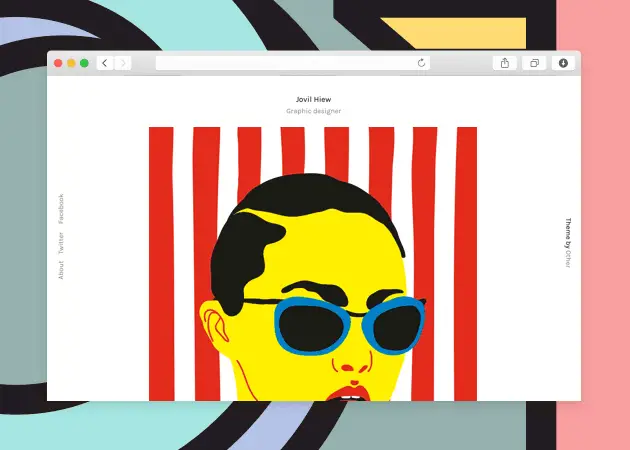 ' The ultra simplicity is what best describes Eclipse. You don't have to customize much on Eclipse, your photos will determine all the mood on your blog. Everything is here on Eclipse for your work.'
Seems like the creator of Eclipse understand something most of the people don't. People like it simple, and when it comes to simple & clean Tumblr blogs, Eclipse is one of the best free themes you can find in 2019.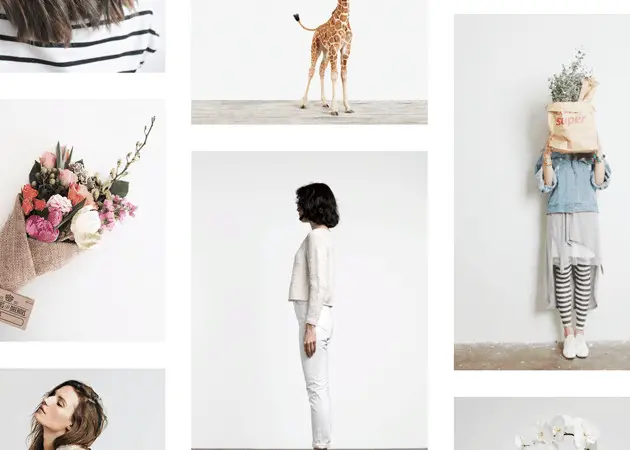 'Curly is a fully responsiveTumblr blog. It's flexible and clean layout is what makes this theme really stand out, like curly hair.'
Something in the Curly theme really caught my attention. I absolutely love that you can choose between 2,3 & 4 columns for posts. It also seems like Curly understand the value of social media because this Tumblr theme provides clean Instagram, Twitter, Flickr & Dribbble sidebar widgets.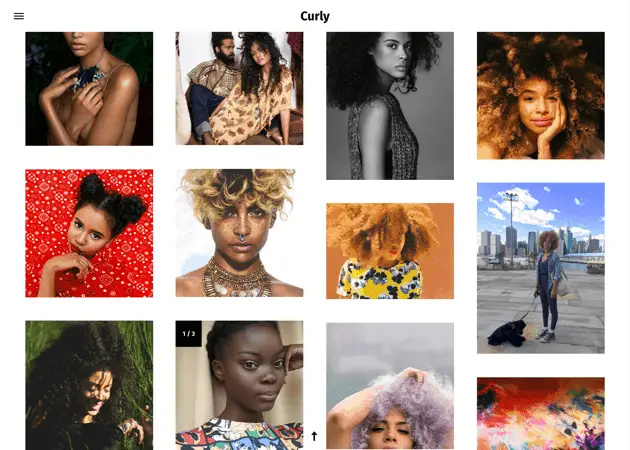 Square is like the most aesthetic Japanese theme I ever saw. Square is a perfect choice when it comes to showing your hipster, anime, artwork to the world.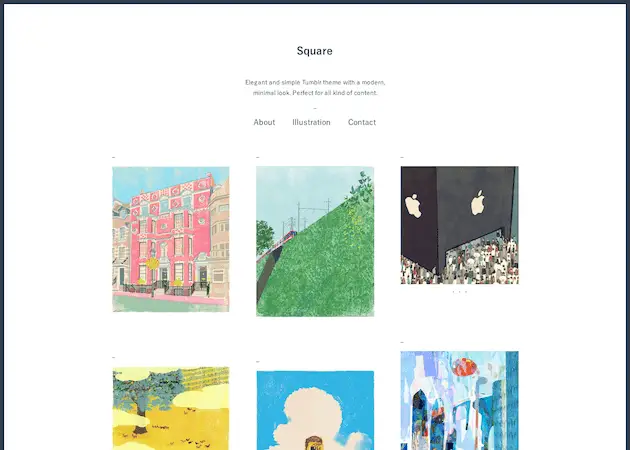 'Candice is a single column Tumblr theme created with both visual and text posts in mind, which is why no matter what post type, your posts are displayed beautifully. Almost everything is easily customizable without the need for any coding. This theme is retina ready and 100% responsive, it will look great on any tablet, cell/mobile phone, laptop, and desktop device.' Candice can be a great choice if your Tumblr page is about music, travel, photography and more.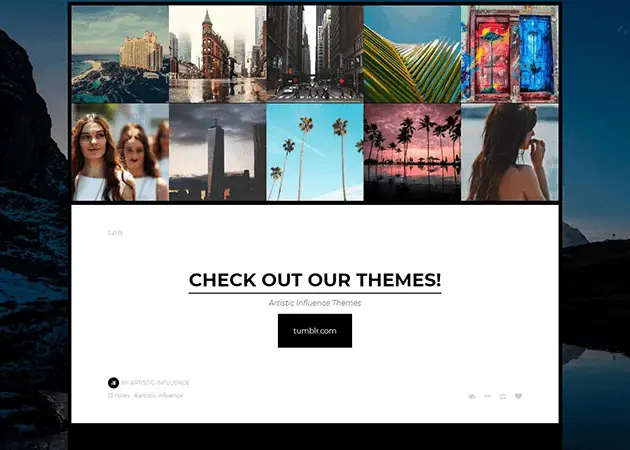 'Take this moment to actually appreciate the fact that you have ten toes. For those who appreciate beauty.'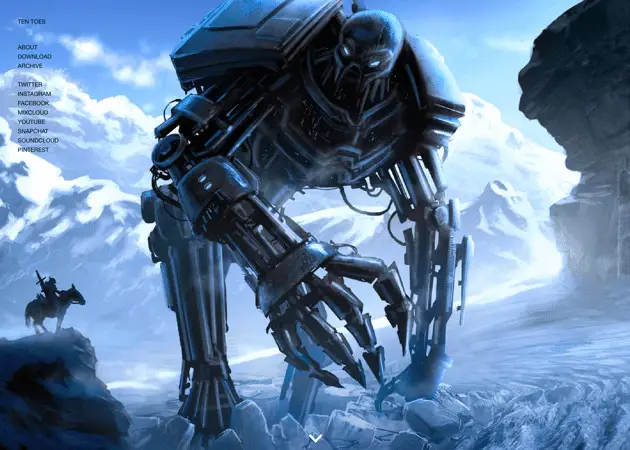 'The Berlin theme is very easy to customize and you have a lot of options to realize that. Change the colors and fonts how you like. '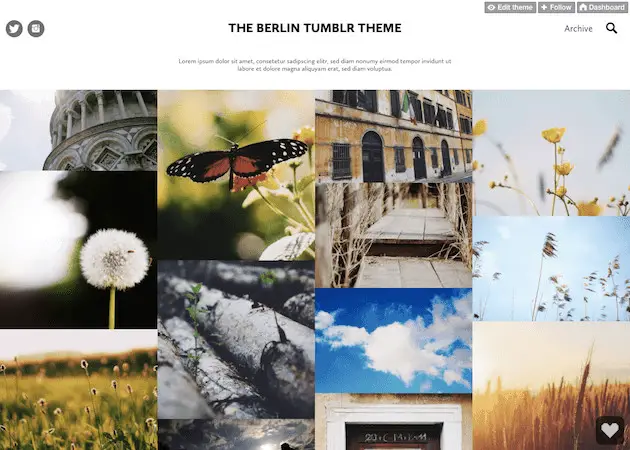 Simple, Clean, Minimal and Beautiful. The Callisto theme has it all. The Instagram and Flickr widgets will help any Tumblr page to increase their social reach.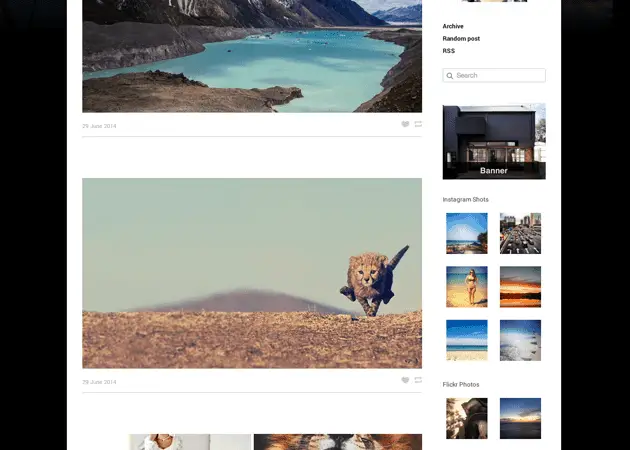 This Tumblr theme is a combination of hipster, aesthetic, clean, and marvelous in one simple theme. It's one of my favorite free Tumblr theme for 2019.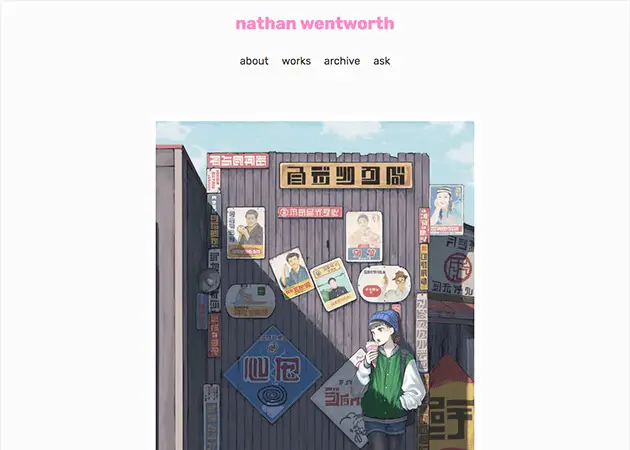 'Other Centre is a fully responsive Tumblr blog. It's clutter free and clean layout is what makes this theme really stand out. Other Centre is a perfect example of less is more.'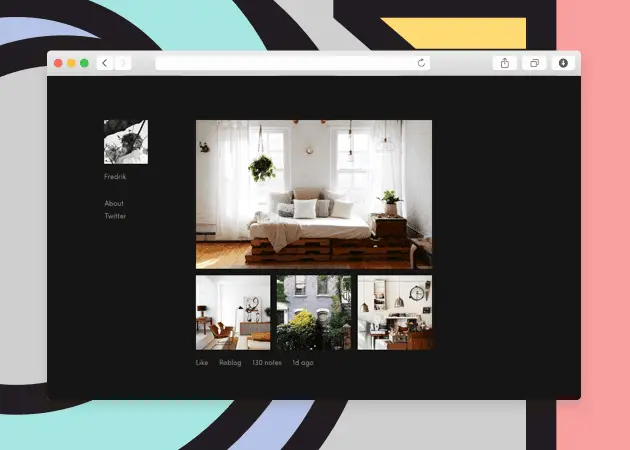 Theme 121 is a simple clean and minimal Tumblr theme you can use for free.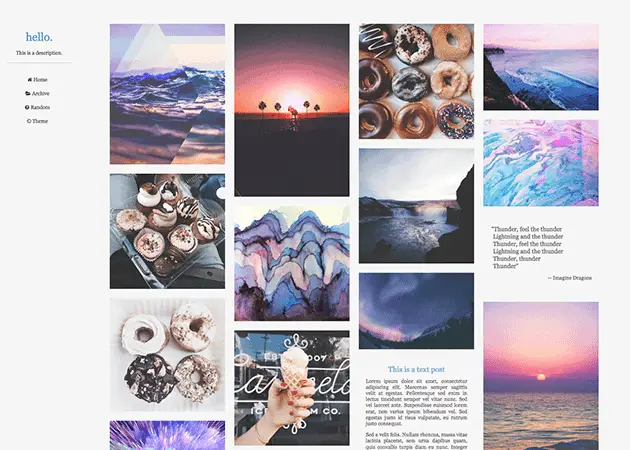 GRID is a pretty cool Tumblr theme. It's suitable for musician and artists.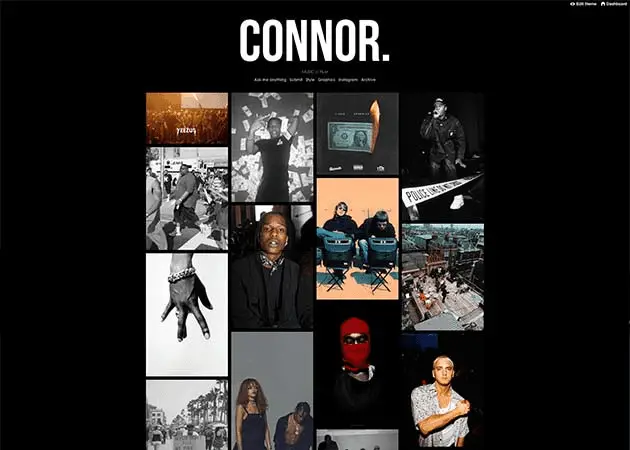 'Grid layout or single column: Skyfall features three layout modes. The default fully responsive grid allows you to show lots of posts at once in a great dynamic layout.'
Skyfall is among the most colorful themes I ever saw. Perfect for indie, hipster bizarre art. You can use this clean Tumblr theme to make your page look unique!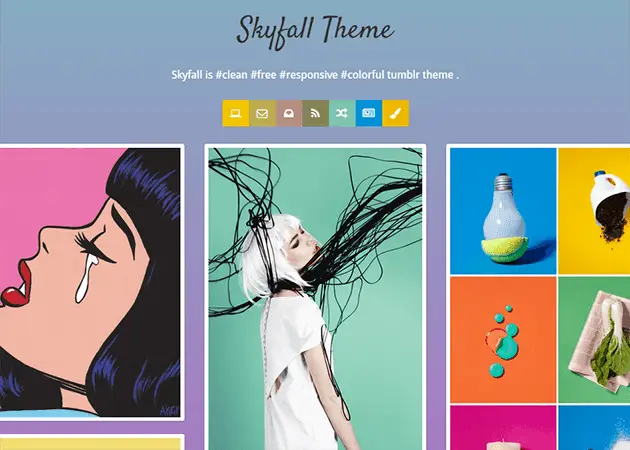 'Acme is the ultimate minimal theme. A responsive, multi-column grid layout married with a sleek, minimal design.
Some of ACME Features:
Responsive, pixel-perfect and retina-ready layout
Handpicked Google Fonts
Animated slideshow for photoset posts
Social media support
Endless scrolling support
Appearance options'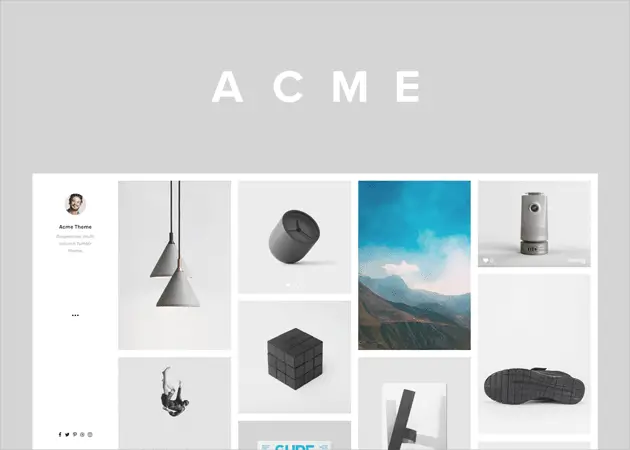 'It has a Customizable blog width from 500px to 700px, Endless Scrolling, Customizable Colors, Supports all Posts, Disqus Comments, New Audio Player, among many other things.'
Cinereoism is a clean minimal Tumblr theme you should check out in 2019.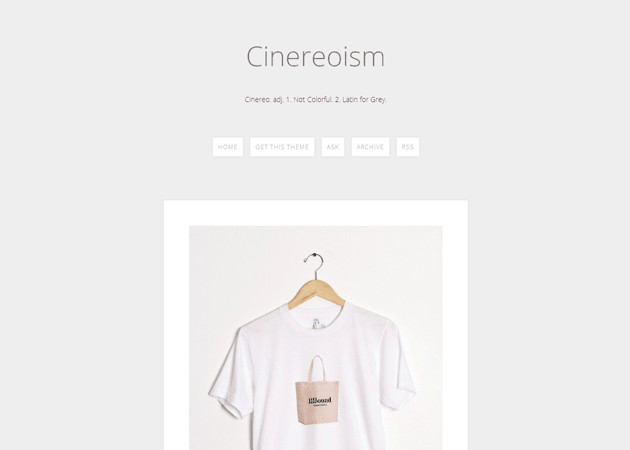 Simple, Clean grid theme. 'The Accra theme is very easy to customize and you have a lot of options to realize that. Change the colors and fonts how you like. '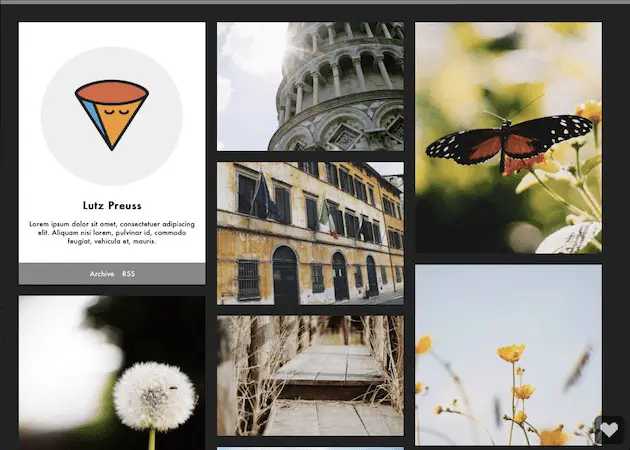 ' Vertigo is a minimalist and fully responsive Tumblr theme built for photographers and storytellers. It comes with a variety of turnkey features such as integrated Google Analytics support, Disqus comments, and a beautiful, customizable design.'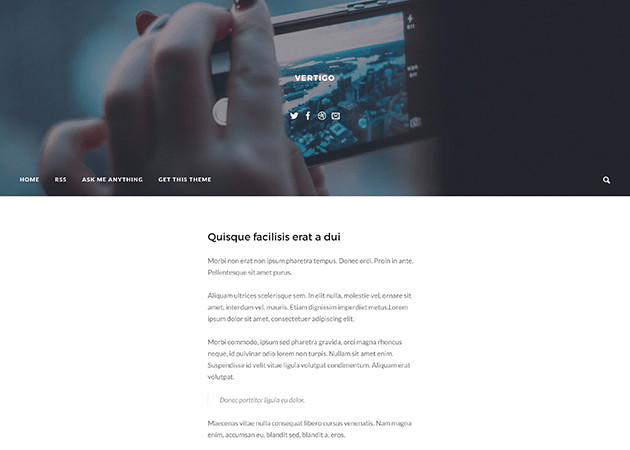 The name says it all. You can't find more clean and minimal Tumblr theme that this one.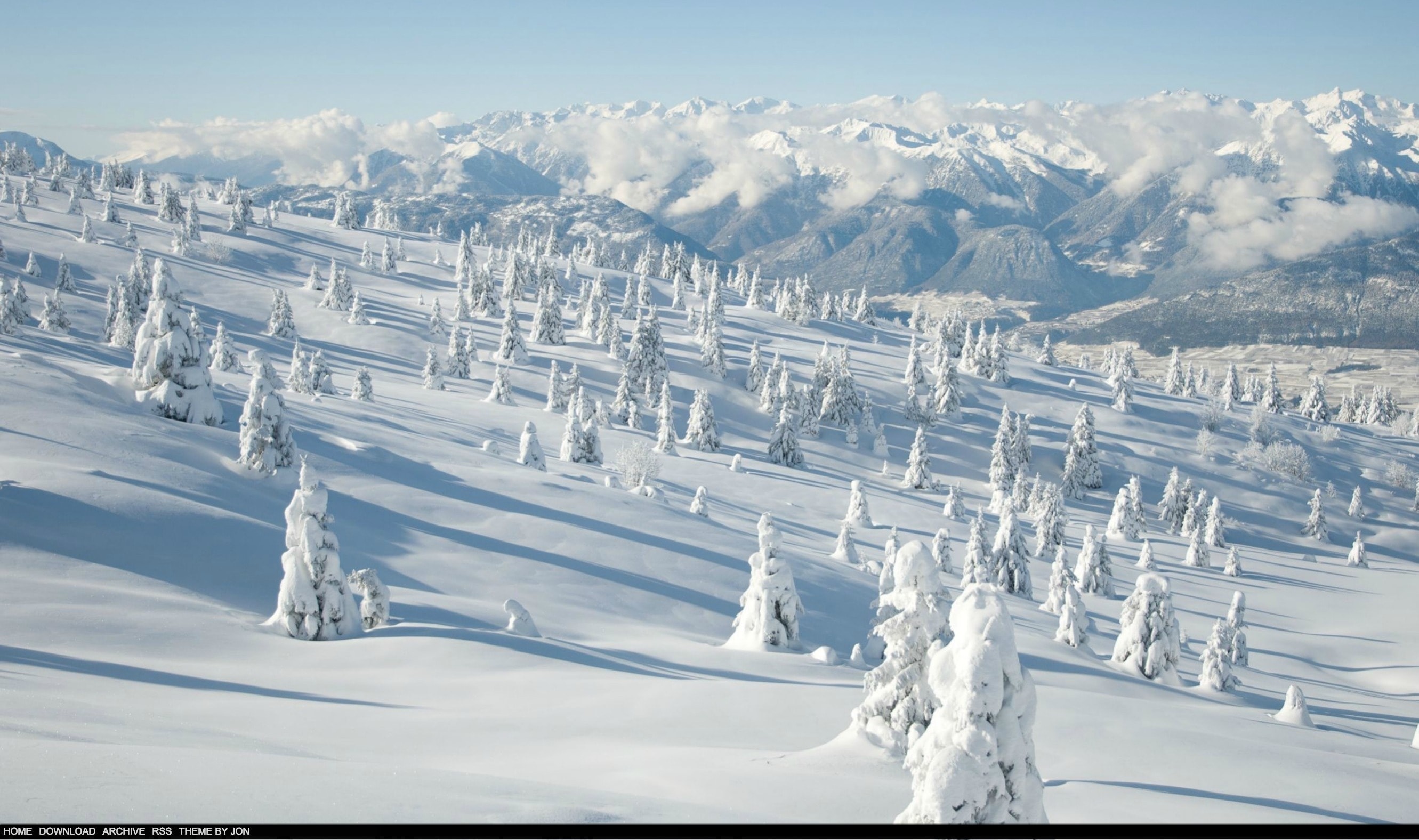 'Classic is a responsive grid Tumblr theme with lots of customizing options. Classic has a beautiful Responsive Layout. It doesn't matter which device you're using at the moment, Classic looks perfect on every screen resolution.'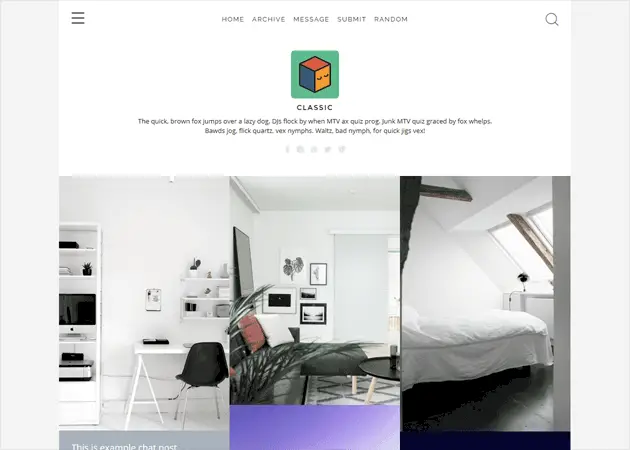 'Ocean Eyes is a clean responsive theme for bloggers inspired by Owl City's  second studio album.'
This free minimal Tumblr theme seems like a perfect choice for bloggers.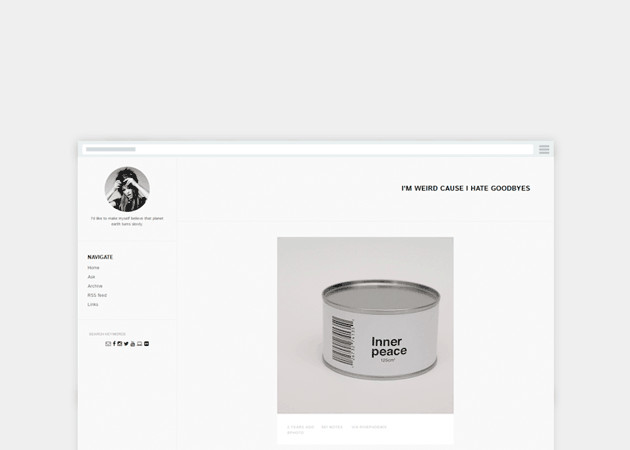 'Masonify is the epitome of sophistication through minimalism. Low clutter and ideal for photography, this theme draws attention to the content of the post and supports in a lightweight and elegant fashion.'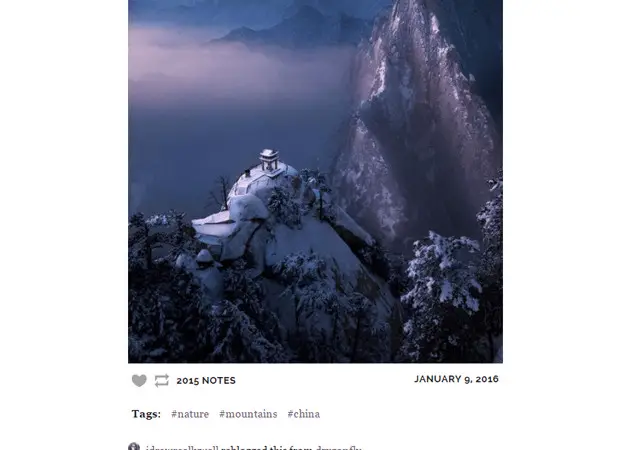 Plateau is a clean responsive theme for bloggers. Easy to use minimal Tumblr theme.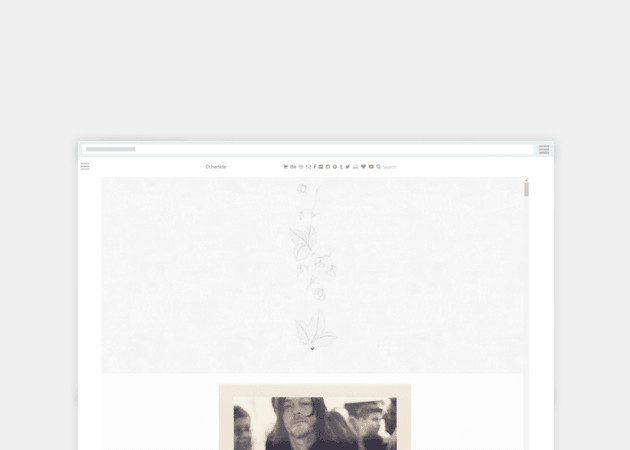 Salvia is one of the best Tumblr themes to share with the world your passion. It's beautiful, clean, and eye-catching.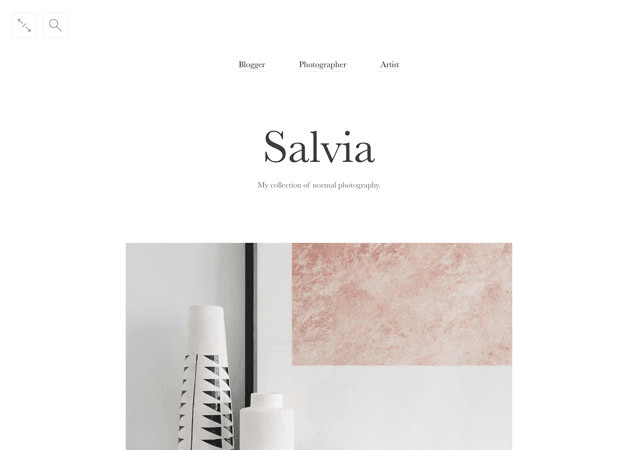 Runaways is a free clean Tumblr theme for bloggers.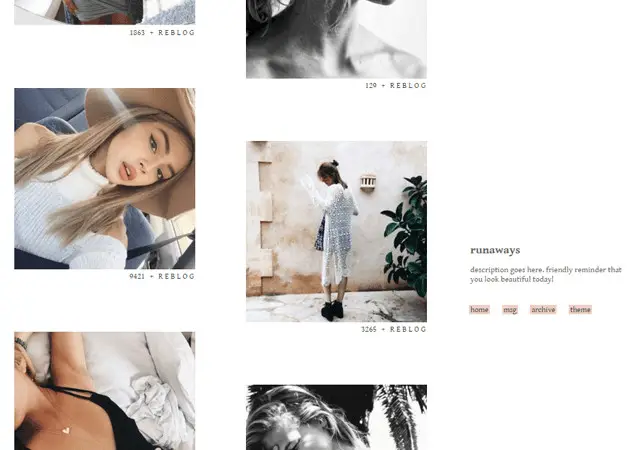 'Klein is a clean, minimal and highly graphic theme designed exclusively for you by E–Z. Customizable elements are thoughtfully chosen to give maximum flexibility while still maintaining its design integrity at all times. Geared towards creative types– artists, curators, image collectors, designers, the theme frames all content types nicely and packs 'em with an extra punch.
Features include infinite scrolling, gallery lightbox for images (with keyboard navigation!), transitioned paneled menus on each side, customizable typography/colors/branding. Play around and customize the look of Klein! Go crazy!'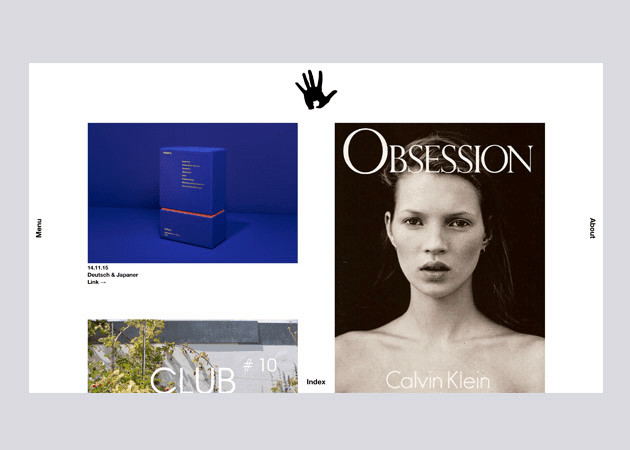 Mori is a high-resolution theme designed images. There are an array of customizable color options including page background, text color, link color and select. You can link to your favorite profiles. Icons include Facebook, Flickr, Google, Instagram, and Twitter.,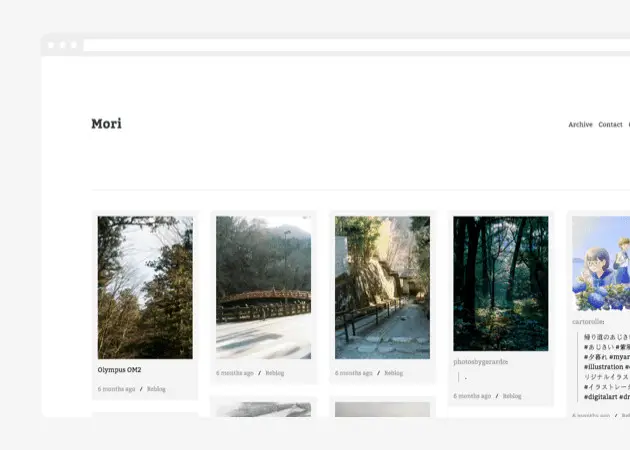 'Min short for minimal provides a unique simple way of blogging. The scroll will seamlessly allow the user to scroll through your blog and give them time to view all that your blog has to offer.'
If you're a blogger in 2019, Min will be one of your favorite Tumblr themes. I love the way the author image placed beautifully in the top slider. It will give your Tumblr page a lot more personalization in the eye of your readers.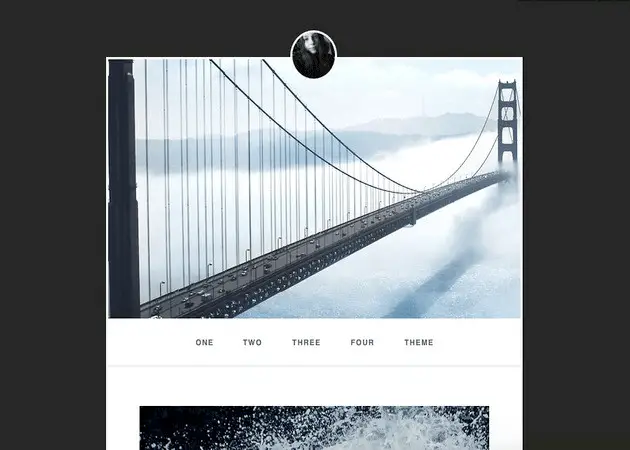 Very clean and minimal Tumblr theme. Extremely simple design.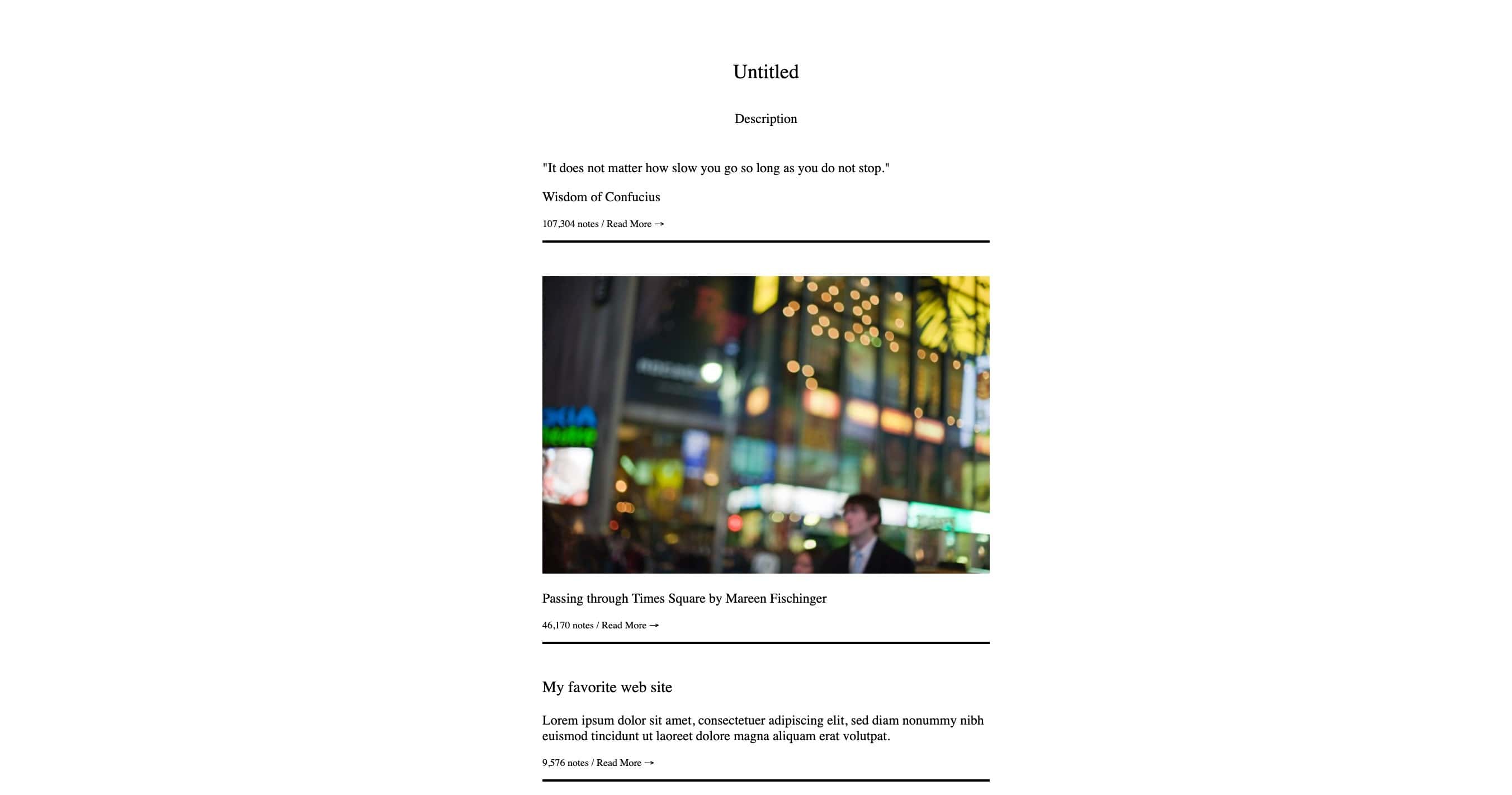 This theme by Matthew Palmer reminds the previous theme (Mesura). The main difference is the full-width style that Light Minimalism has.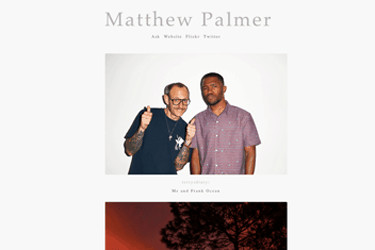 'Vast is a boundless theme that defies the laws of post restrictions. Show off your work with an amazing tag feature and display what you want your users to see! '
Vast is one of the most beautiful themes I ever saw for Tumblr, and it's free.
I highly recommend this to anyone who wants to show their art in 2019 (photography, music, travel, digital art) to the world.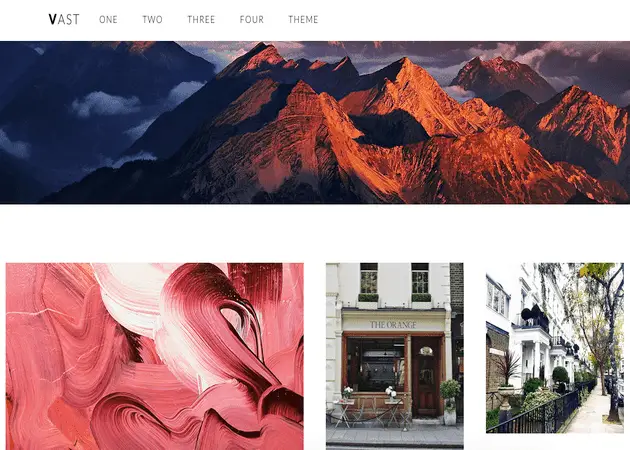 One column never looked so simple and clean. Present is a beautiful minimal Tumblr theme you gonna love!
'Notice that some post types have a different size. This allows your visitors to already have a great experience of videos, photo sets, panoramas and photos on the homepage.'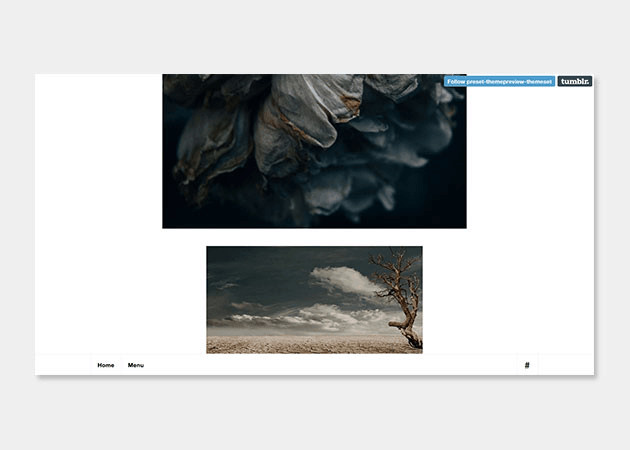 'Narrow is a stylish slim theme with a minimalistic feel. Topped with a narrow header, the theme is aesthetically pleasing to the eye. This theme was built with a responsive layout, meaning the theme can be seen on all devices big or small.'
Narrow is a perfect Tumblr theme for Photographer, Bloggers, Travelers, and much more. This clean theme display photos in a cards style, which gives the theme his own uniqueness.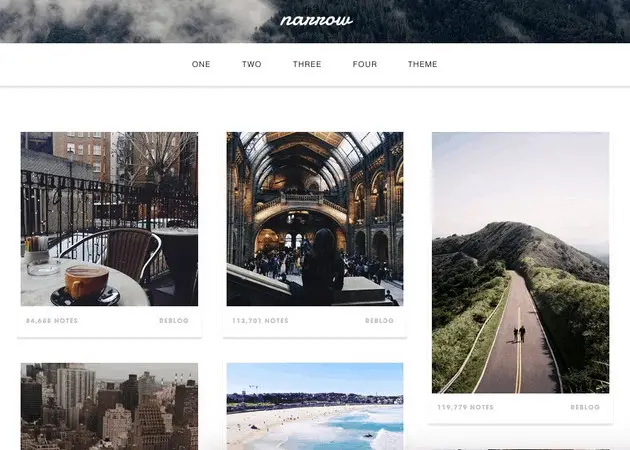 'Inspiration is a theme for those who admire the displays of all artworks.'
Another beautiful free and simple Tumblr theme by Desparate.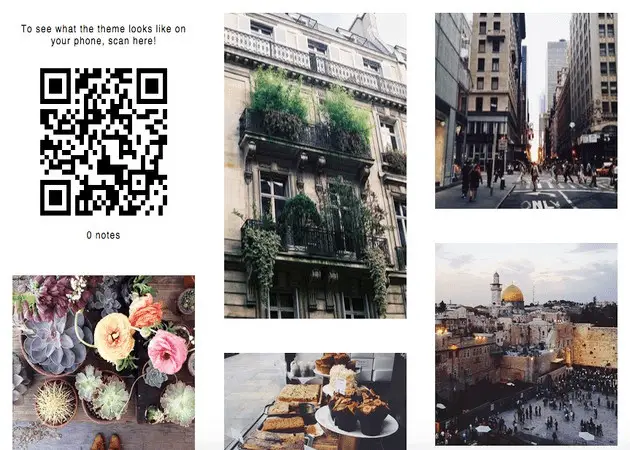 'Cruise is a Colorful, Bold & Fresh Tumblr Theme with Beautiful Typography and Super-Easy Customization.'
If I need to describe Cruise in one word, it will probably be "WOW". Cruise is clean Tumblr theme with great fonts and refreshing look.
I think it's a perfect theme for bloggers, gamers, tech people and anyone who wants to have a clean Tumblr blog with a colorful look.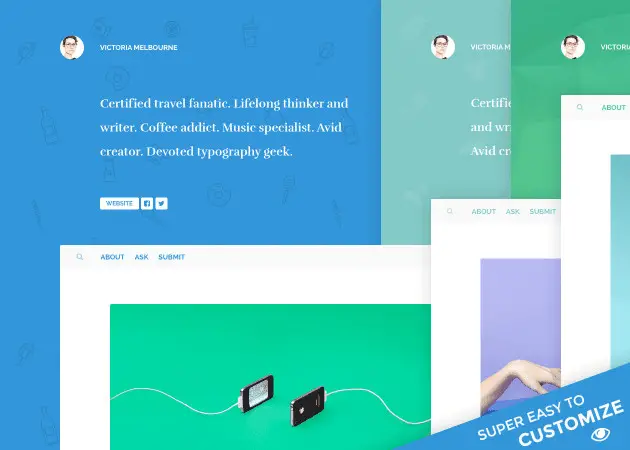 'A simple horizontal layout theme for building image collections and your personal portfolio.'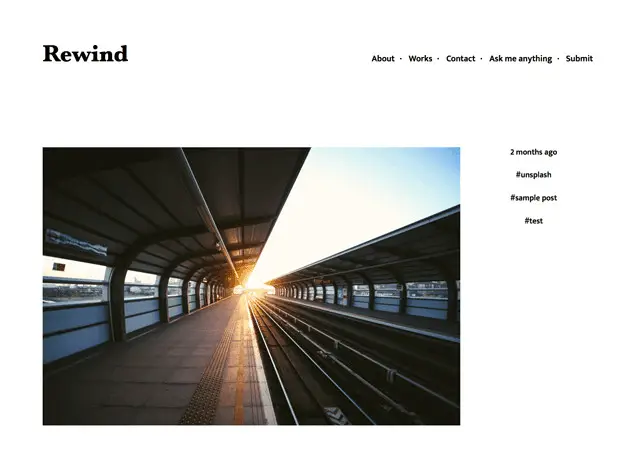 'vudu is a slick, fast, customizable photo-centric theme for Tumblr that puts all the focus on your photos — especially awesome for professional/amateur photographers. Captions, tags, notes, and your description will all melt away when they're not needed, and will gently fade in when they are. Its fluid and even a little bit fun.'
Vudu is a minimal and simple Tumblr theme.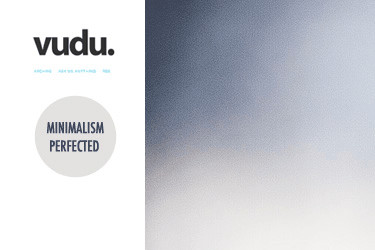 Ame is a high-resolution theme designed for images. This theme is perfect for artists who want to display their art in a creative way.
I find Ame style perfect for indie/hipster Tumblr blog style.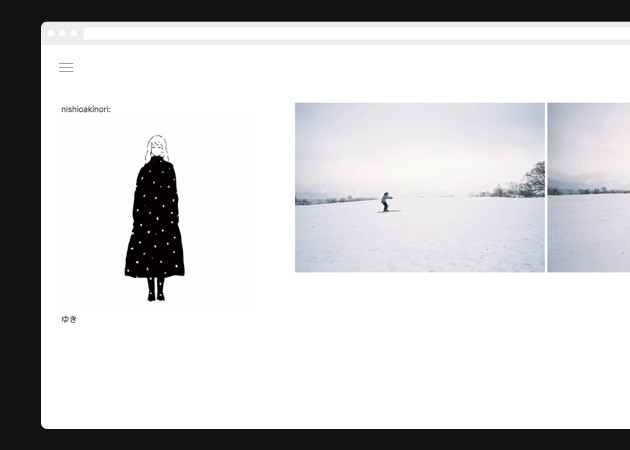 Clean, Minimal, Unique, and Beautiful Tumblr theme.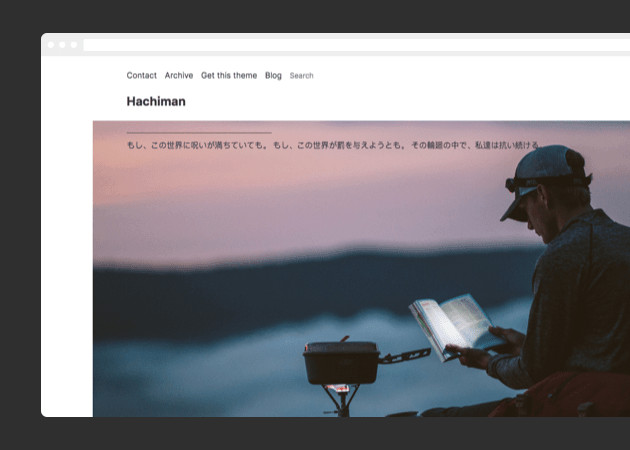 'A minimal, responsive and high resolution theme designed for photographers / videographers. Works perfectly with any kind of posts, it gives the better experience with photos and videos.'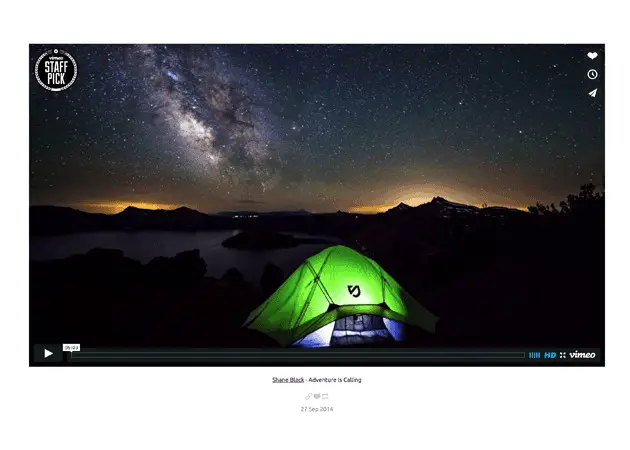 Eternity is a single column, clean and minimal, Retina display ready, responsive Tumblr theme elegantly handcrafted for photographers and artists showcasing their best work

'Gratifying is a theme that is aesthetically pleasing. With a minimal feel, all your content is in the same place all at the same time.'
This beautiful theme is a great choice when it comes to aesthetic clean and impressive Tumblr theme.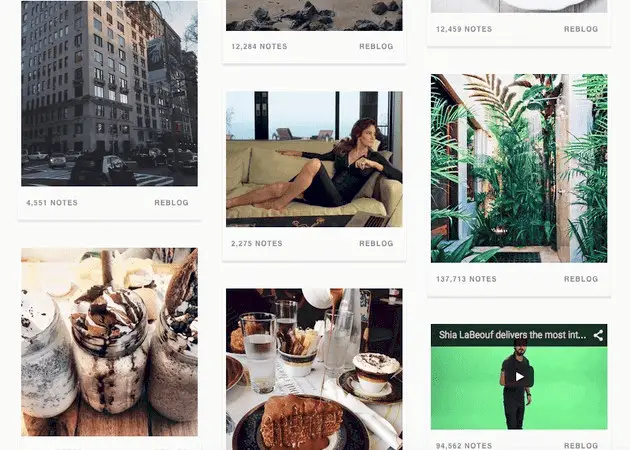 'Classy a theme with more class than upper New York. Clean posts, premium design, responsive layout. '
Perfect theme for blogger and photographer for 2019.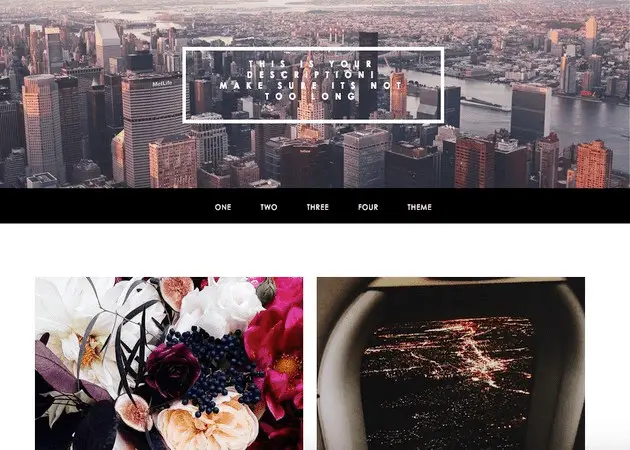 'Diverse, with multisized posts, this theme expresses diversity throughout culture with a creative interpretation of what photography has to offer.'
Tell your story in a beautiful way. This minimal Tumblr theme is just amazing. Another great theme by desparate.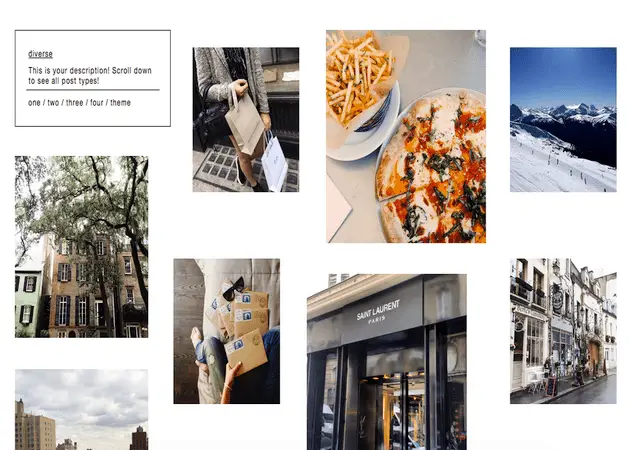 'Legacy is a free and clean tumblr theme built with a minimalistic style, it's slide-down topbar offers an unique touch. It's built with 3 photo hover styles and over 20 customizable fonts, change through 2-4 columns.'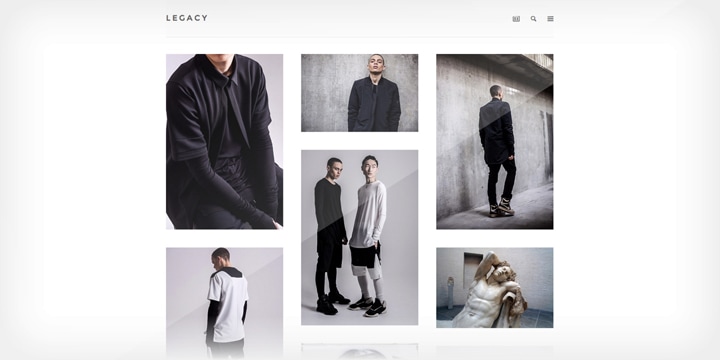 'UltraZen is a very simple and minimalistic single column Tumblr theme. It has basic color options, infinite scroll, a wide-view option and logo upload.'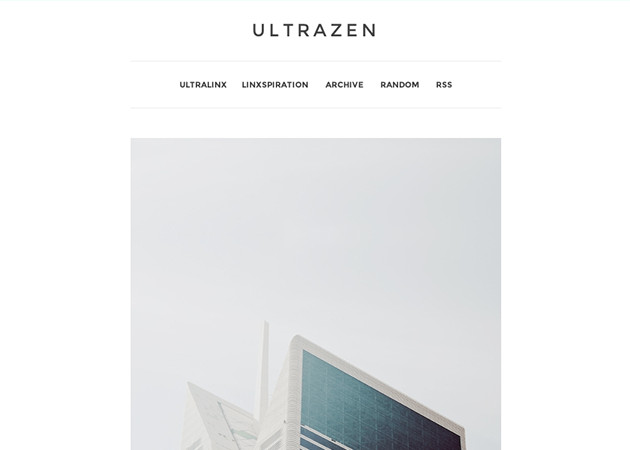 'this is a 230 px one columned theme! it is super minimal and a simple theme and looks great on alot of blogs! it has many color options along with the optional image fade, post borders, and rounded post borders'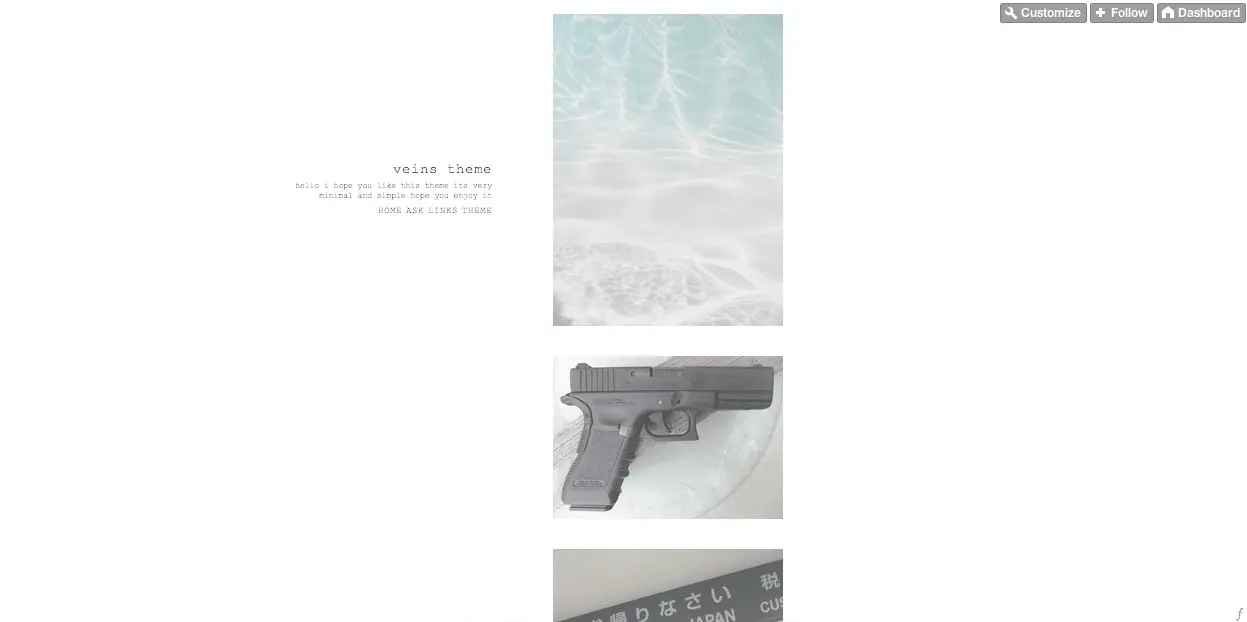 'The wide masthead Tumblr theme.'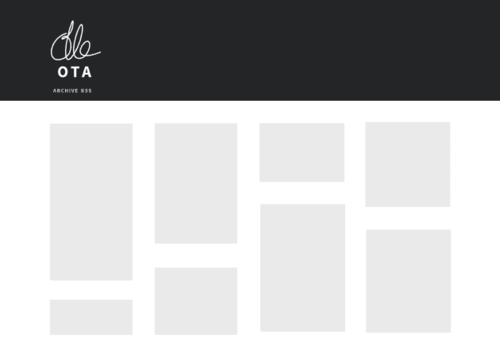 Revolve is a clean Tumblr theme built with a header and sidebar version. It's cover options is designed to give your blog a much more personal look. Its wide array of customizing options offers adjustable post width/margin, over 20 google fonts, and 3 photo hover style.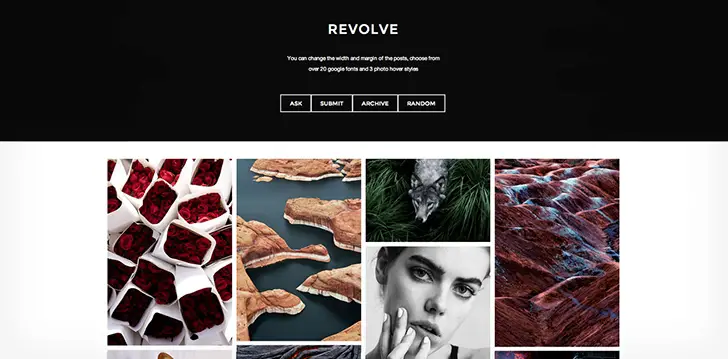 'The ultimate minimal theme with an retro typewriter font.'
Pation comes with sticky navigation and a minimal grid layout, with the option "Randomize Post Size" turned on, a new layout will be generated with each reloads. In addition, it also comes with 35+ font options, 10 social links, 3 hover styles, along with the ability to customize post size/gutter and popout ask/submit box.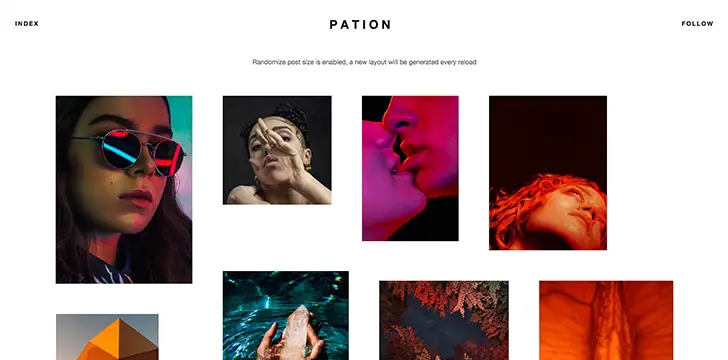 'this is a one columned very neat and minimal looking theme that i love! I used this theme for about a month and it worked so amazing and made my posts look great!'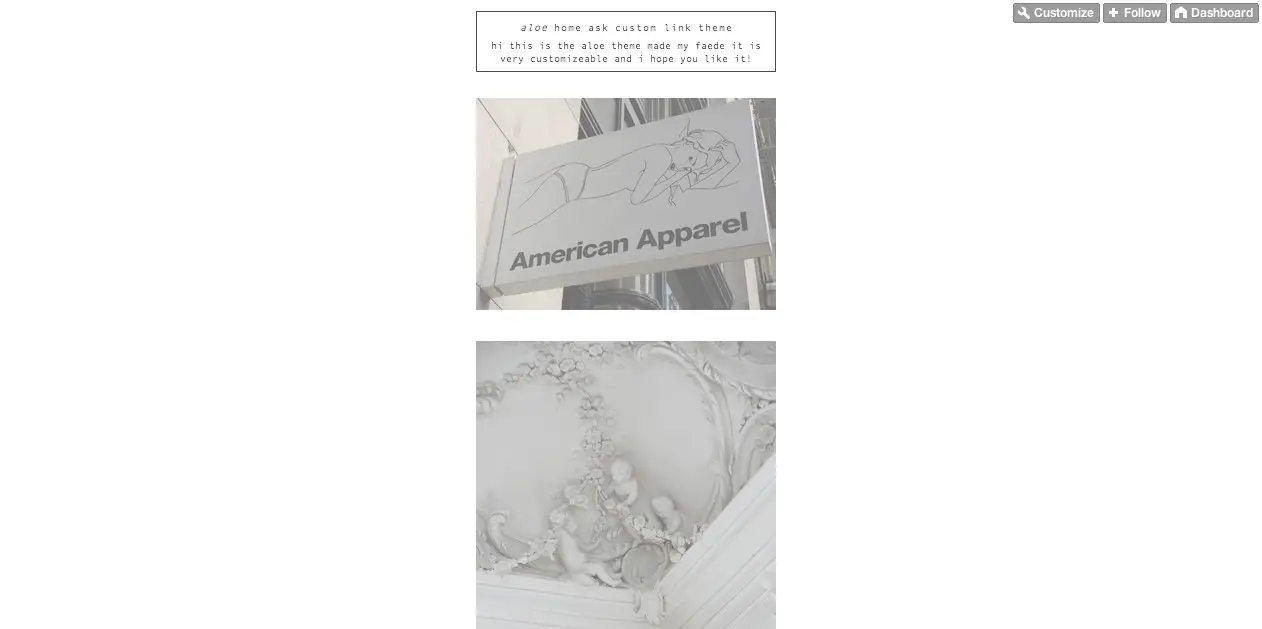 'A refreshing theme to show off your best work.'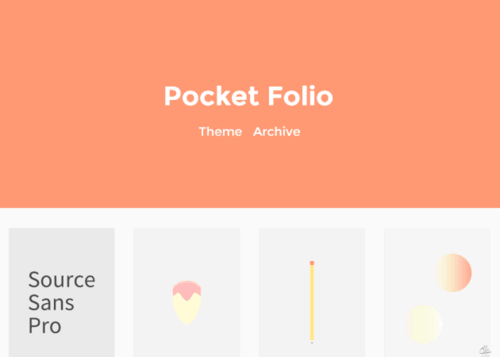 Syndex is an uncompromising, highly functional mood board. Nothing stands in the way of your media and viewers. All Tumblr options are minimized yet only a click away.
'Austere mean minimalistic; This theme was designed & coded with minimalism in mind!'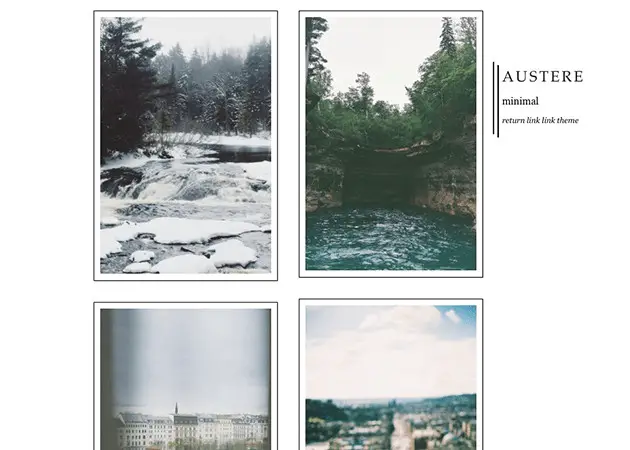 A sharp & unique grid theme.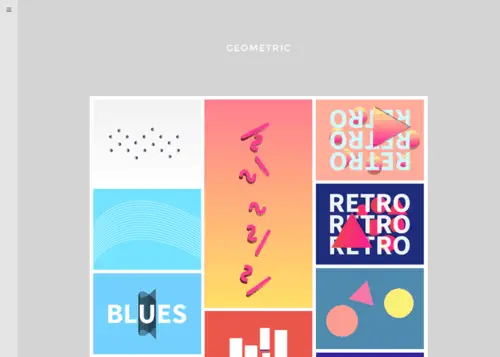 'Side Minimal is a minimal theme, it's designed to make the user scroll your posts the easiest way. This theme supports one, two or three columns, it's full color-editable and easy to use.'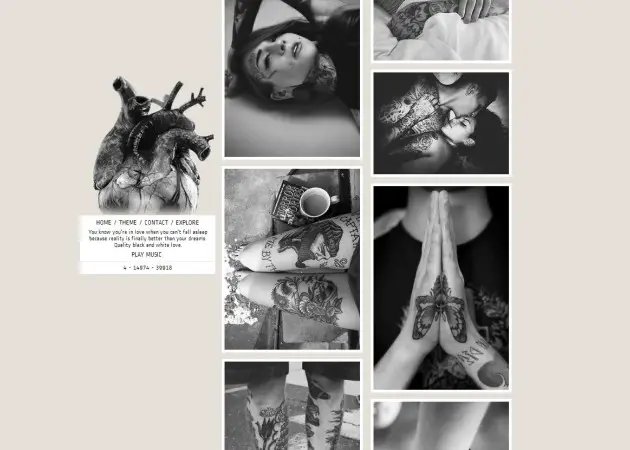 'An unconventional multi-size grid theme with custom colors, custom font and optional fade on images and optional hide/show captions, note count and tags. The 3rd version now also works with all post types (that includes photosets!) This update integrates the brilliant Masonry script which means that the posts fit together much better than the previous version.'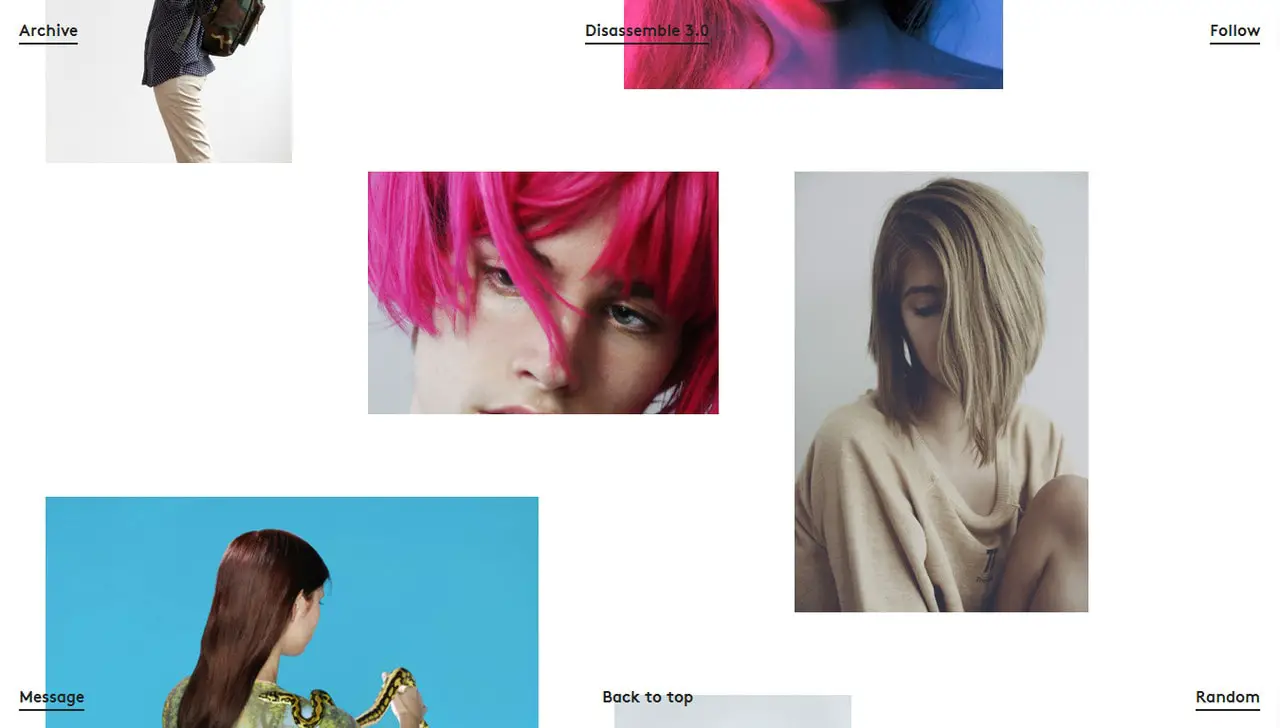 Level is a Tumblr theme with a heavy "user experience approach", the simple and straight forward design allows your audience to browse your blog in a direct matter. With the use of Ajax loading (popup) users are allowed to read content without ever needing to reload. It is also built with a responsive design, which means it will look good even on your tablet and mobile phones.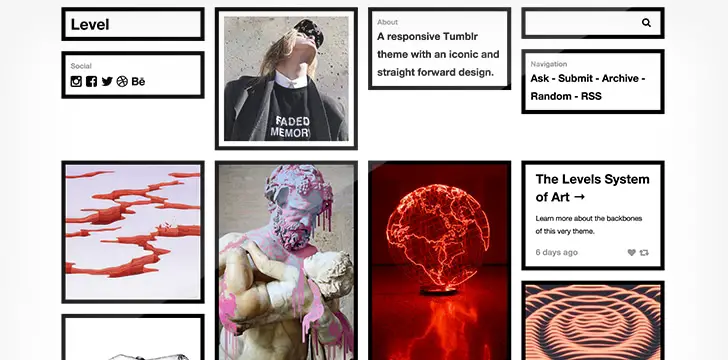 Tone
'The professional monochromatic theme.'